This week included some days off to show my sister and brother-in-law around Alicante, but also a quick business trip to Brussels.
We start in the mountains in the interior of Alicante province.
Main
The road towards Puerto de Tudons: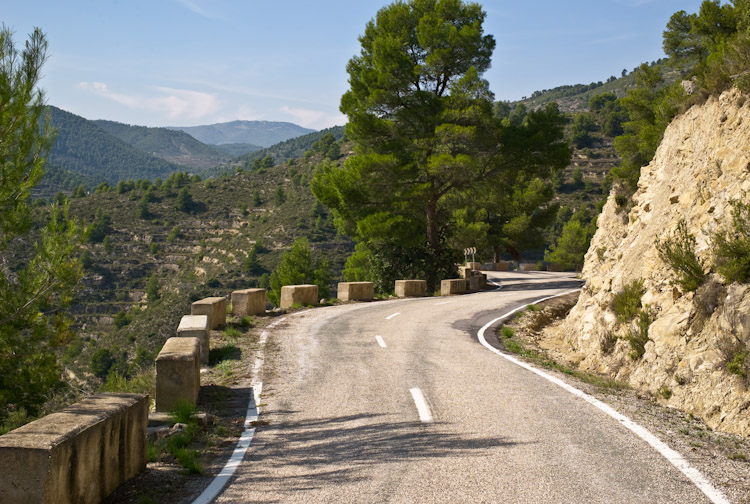 Alternates:
Alternate 1
The Vuelta passed by here a few weeks ago: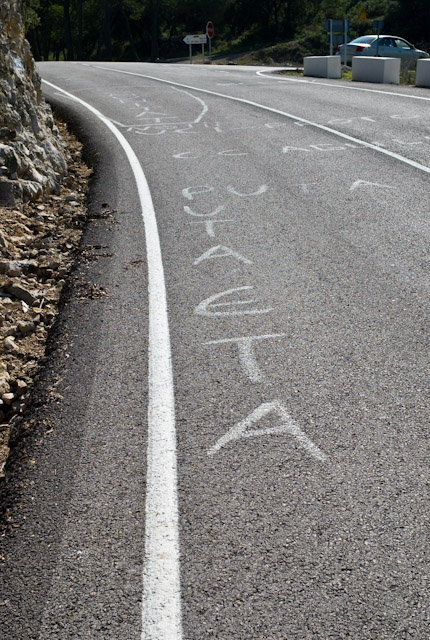 Alternate 2
Bar along the road: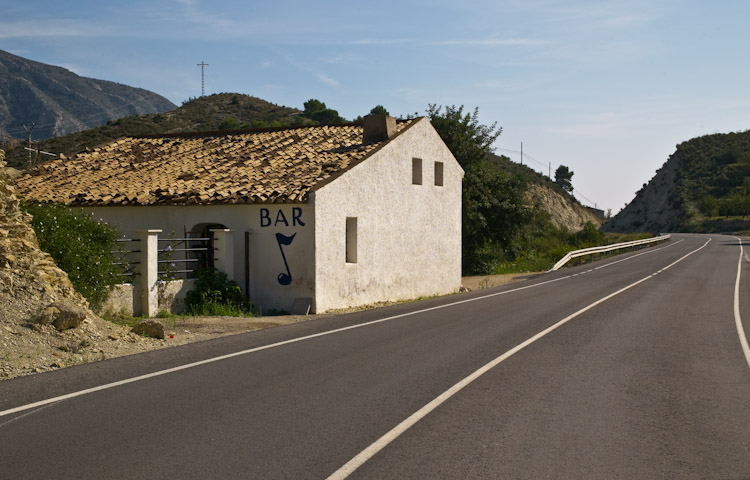 Alternate 3
Unfinished business: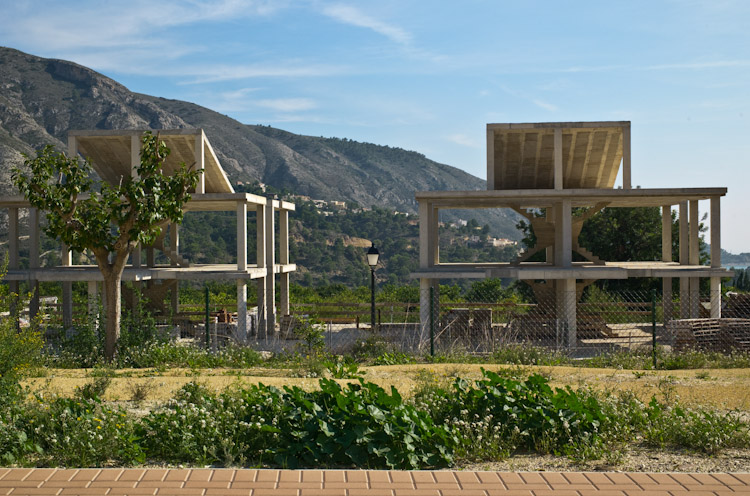 Then a morning flight to Brussels on Monday morning, to spend an afternoon with AIM, the international association of trademark owners.
Alternate 4
We arrived early, so went for a beer in a bar near Merode. By happy coincidence, one of the traditional agriculture protests was taking place in Brussels that day. French and Belgian farmers in particular always look for handouts from Brussels. I believe that this action was about wanting a higher guaranteed price for milk: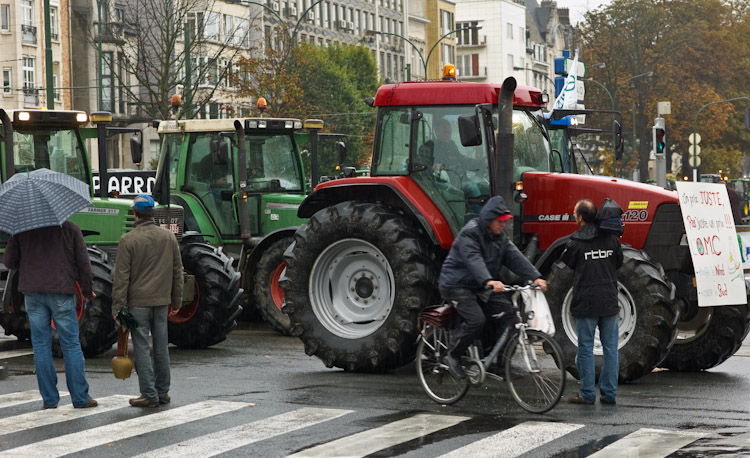 Alternate 5
"No food without agriculture"–true enough, but why should farmers get taxpayers' money?: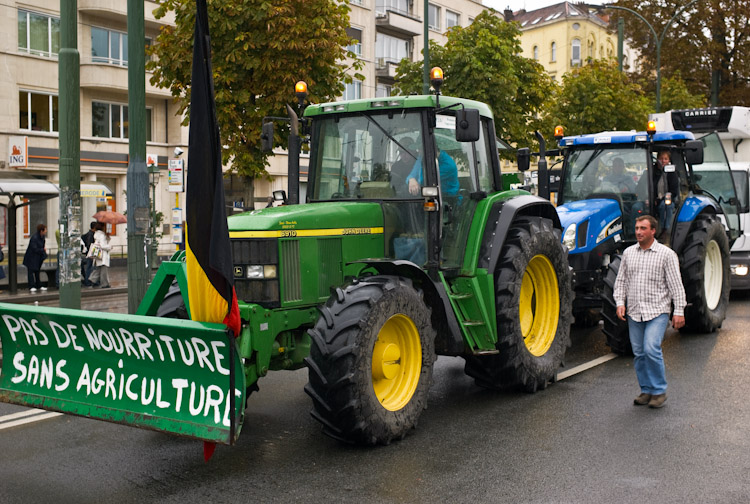 Alternate 6
Milk in the gutter: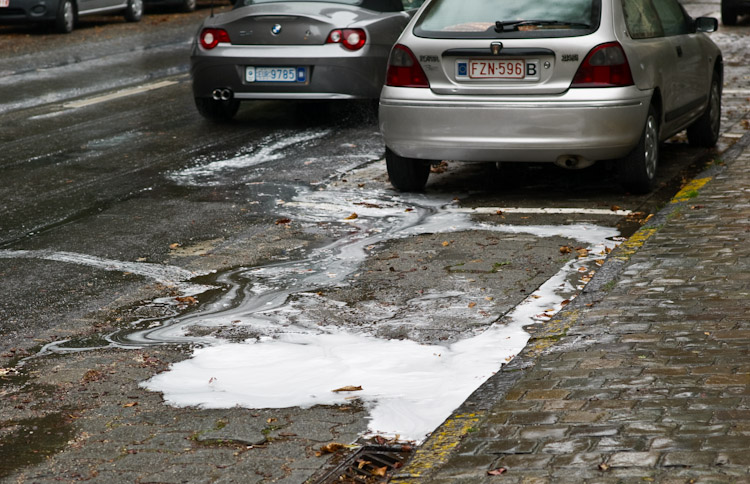 Alternate 7
After the meeting, we went for a drink at a colleague's house in Ixelles: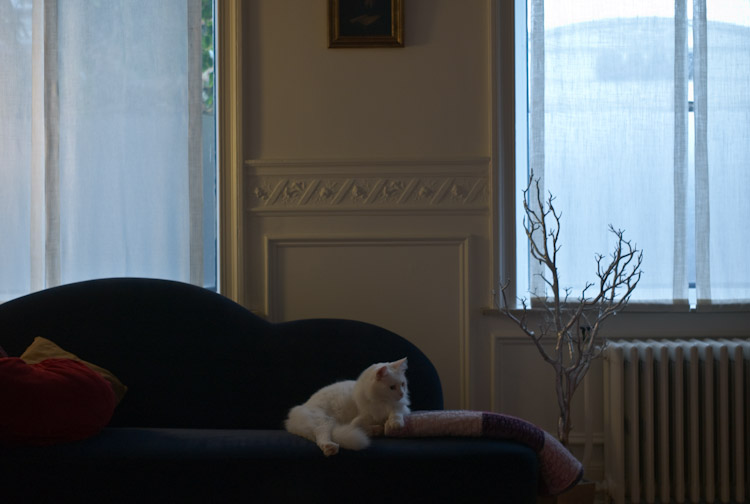 Alternate 8
Typical Brussels house from the early part of the 20th century: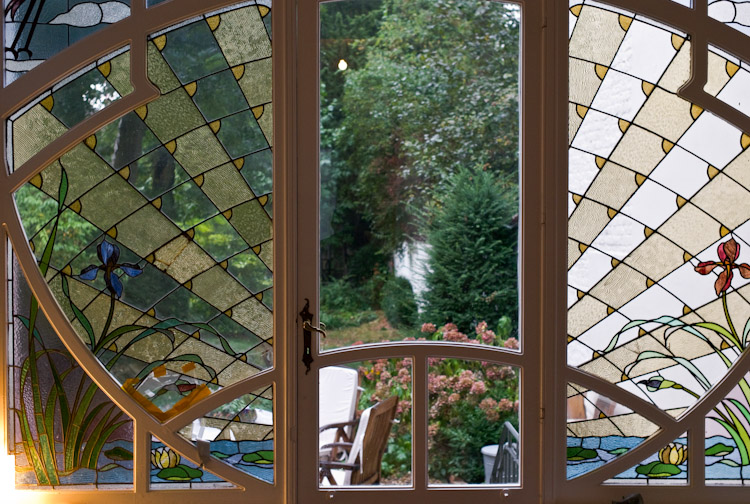 Alternate 9
In the evening, I wanted to go for a walk near the hotel, but this is what the place looked like: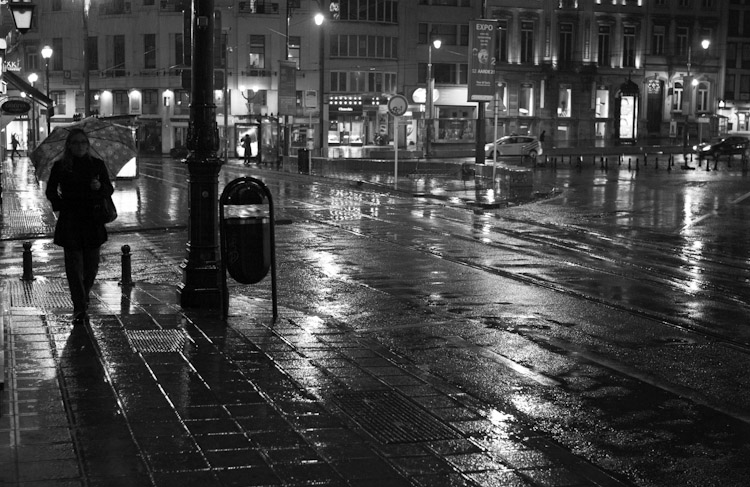 At 6:05 Tuesday morning (!) I flew back to Alicante and life returned to normal.
Alternate 10
Here are "our" homeless cats on the golf course. We (and some of our neighbours) feed them through a hole in the fence: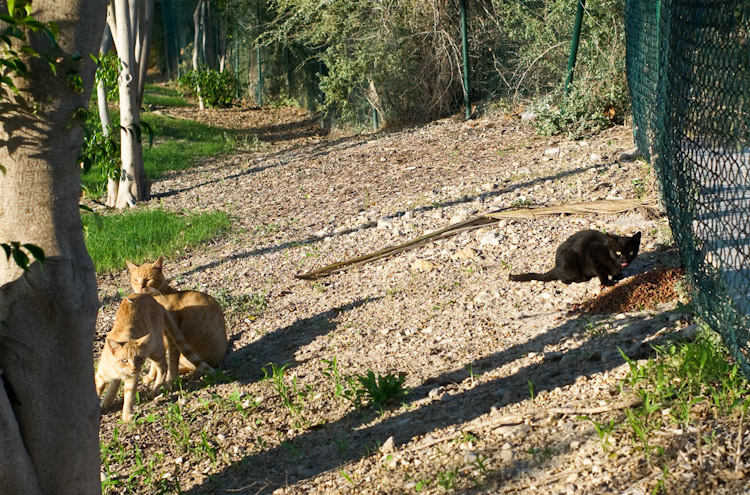 Alternate 11
Young mother riding along on the carrousel, Avenida Vicente Ramos: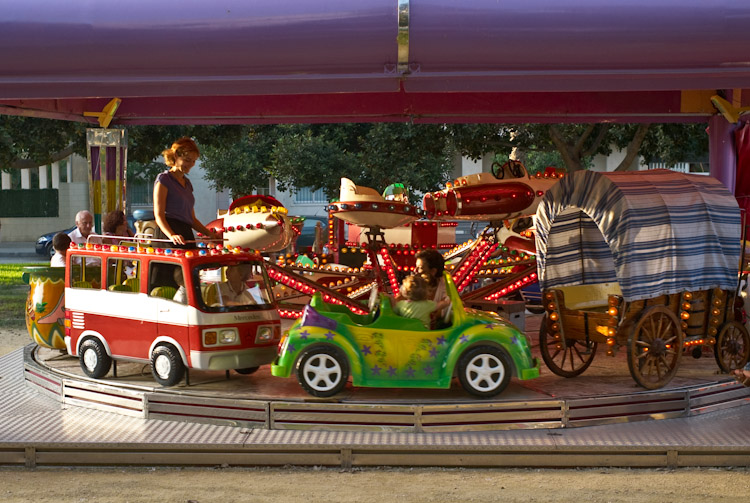 Alternate 12
South of Alicante is the town of Santa Pola, and just south of Santa Pola there are large salt flats, Salinas de Santa Pola: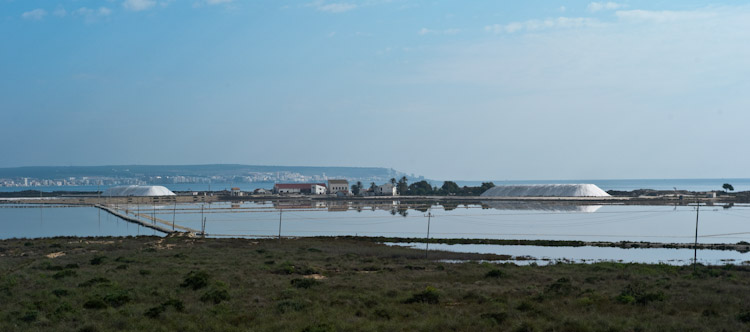 Alternate 13
Salt mountain:

Alternate 14
Saturday morning, we went to the Mercado Central to buy something and, as always, to look for pictures: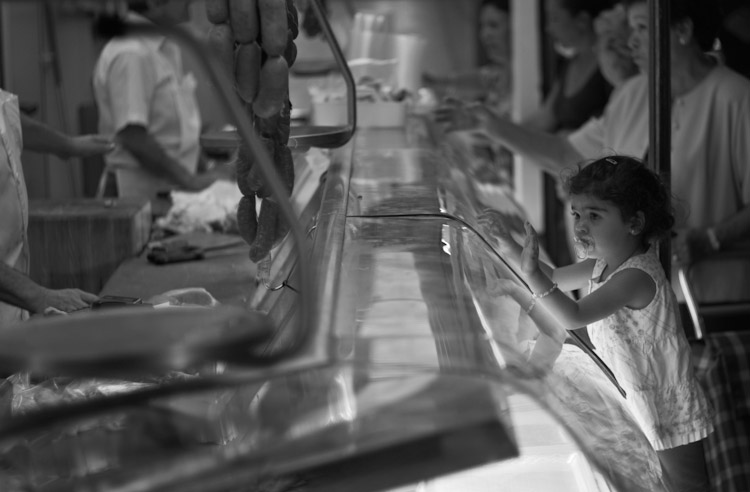 Alternate 15
A new girl at the vegetable stand where I always buy fresh herbs: