This week I have been obsessed with the full moon.
Main
From my roof terrace, I have a nice view of the golf course, and this week, the setting moon one morning: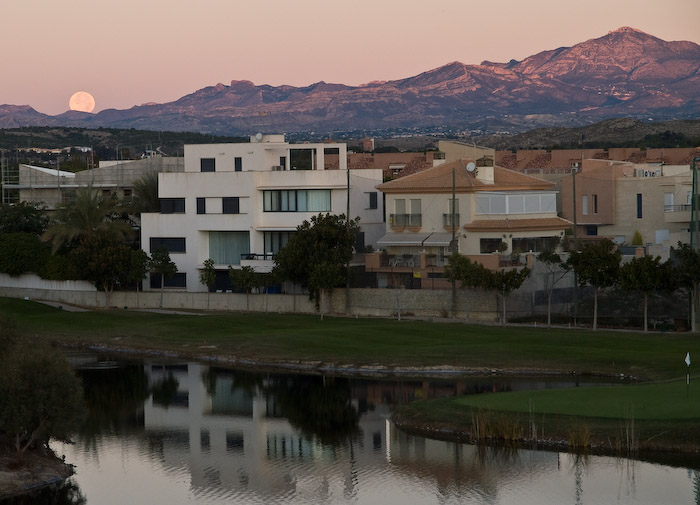 The alternates:
Alternate 1
Same evening, the moon is rising over Avenida Vicente Ramos, where I walk my dog: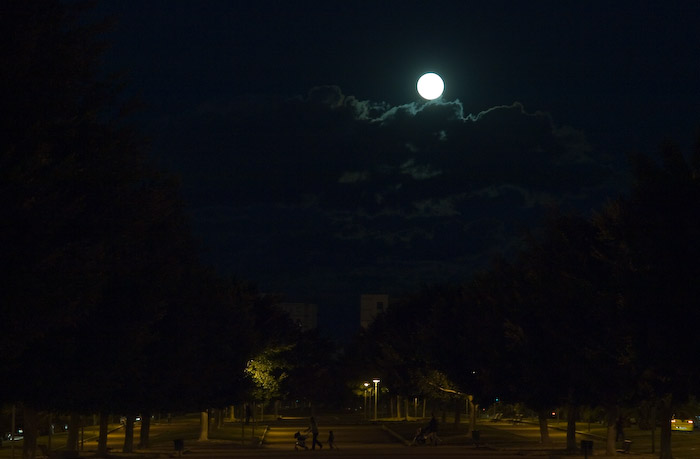 Alternate 2
And Friday evening, the rising moon over Muchavista beach: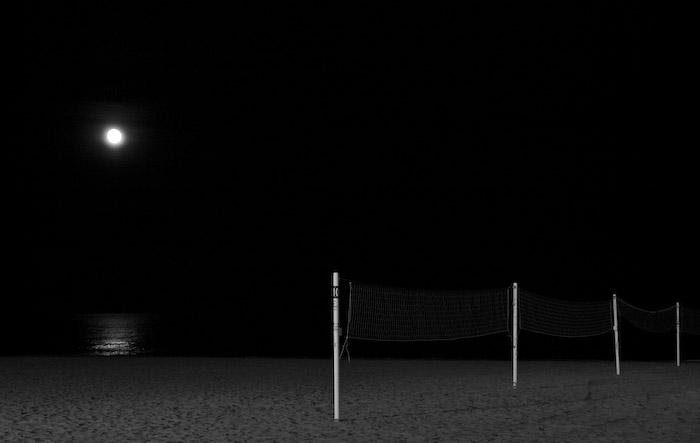 Alternate 3
The day I came back from last week's trip to Denmark and the Netherlands, we stopped for breakfast at Lizarran on our way home from the airport. The chalkboard outlines the different levels of tips, the highest level being part of the family.: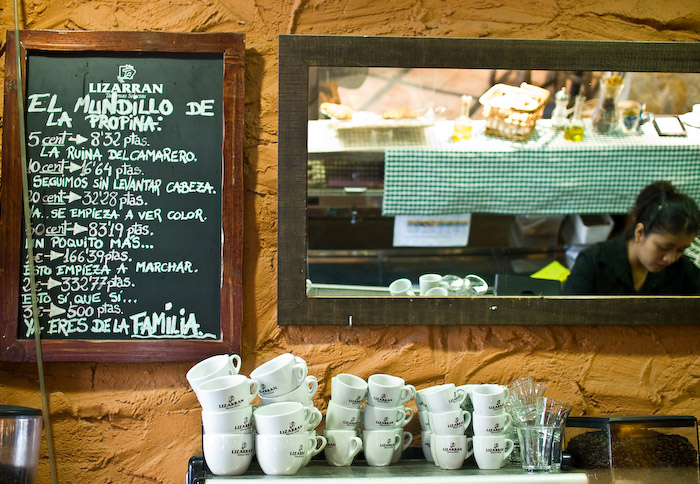 The weather has been very nice in Alicante lately. Sunny, cold at night but pleasant during the day. So last weekend I took the motorcycle out for a spin to nearby El Campello.
Alternate 4
The harbour was busy: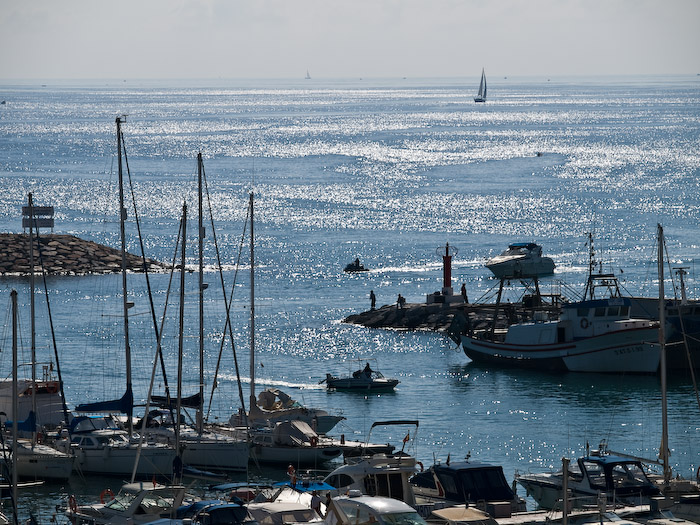 Alternate 5
People were enjoying the sun: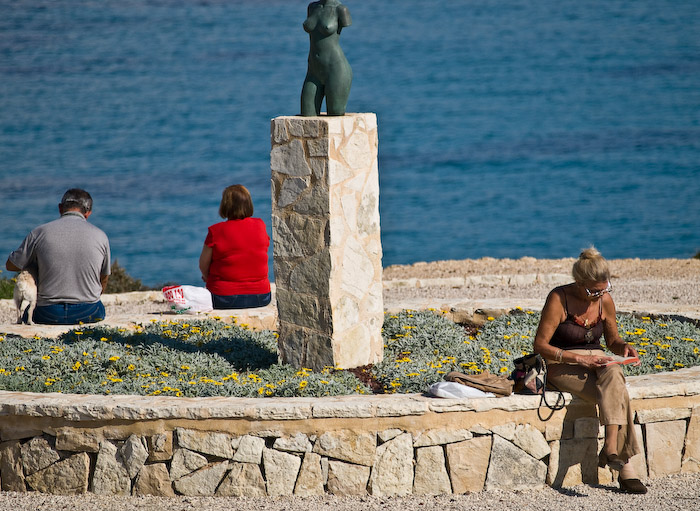 Alternate 6
This is November in Alicante: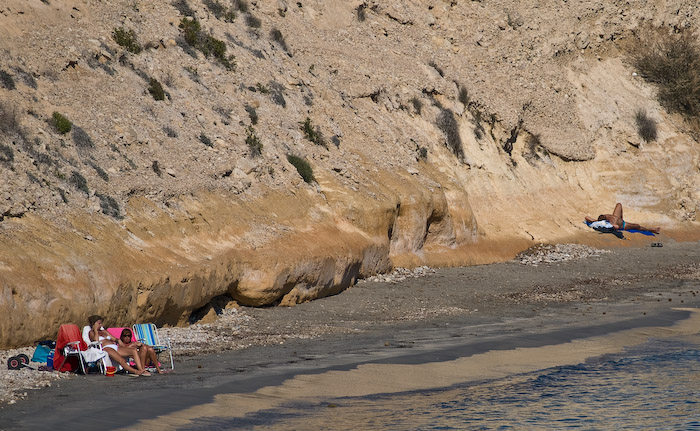 Next, three pictures taken while walking my dog.
Alternate 7
Children are always fascinated by fountains: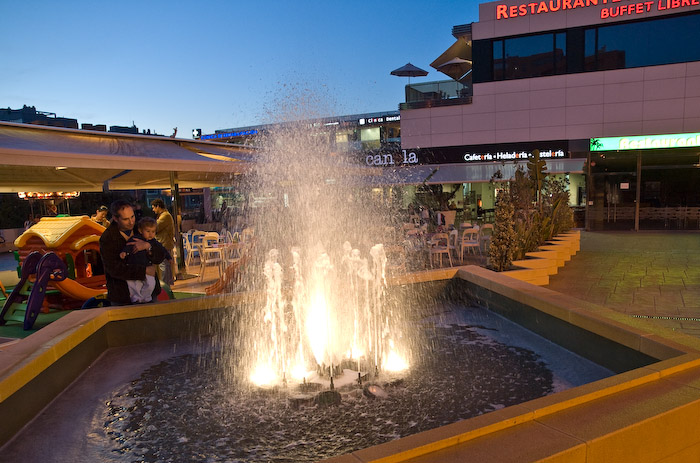 Alternate 8
The Sergio Cardell tram stop near my house: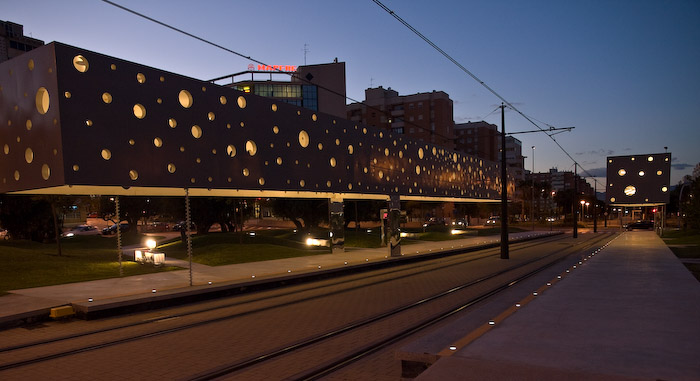 Alternate 9
A leaf tries to penetrate the wall:

Here is the same picture in monochrome, following a suggestion from a frequent visitor to this site. I think he was right: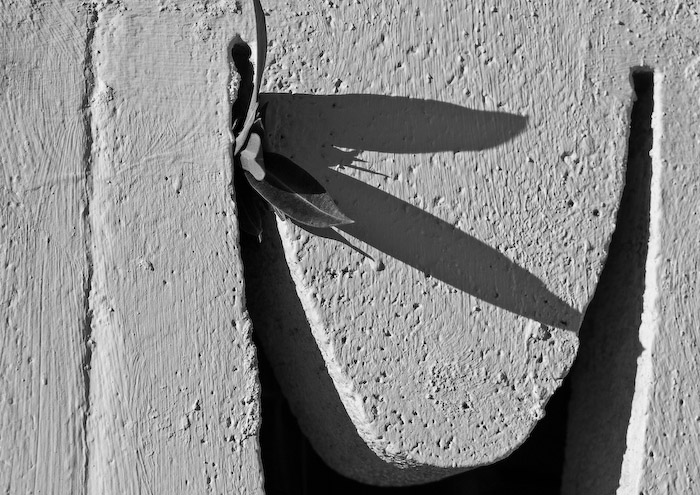 Alternate 10
Friday evening I had an appontment in the centre. Of course I also went for a walk. This is outside the main theatre of Alicante. The woman seems a lot more interested in the upcoming performances than her husband: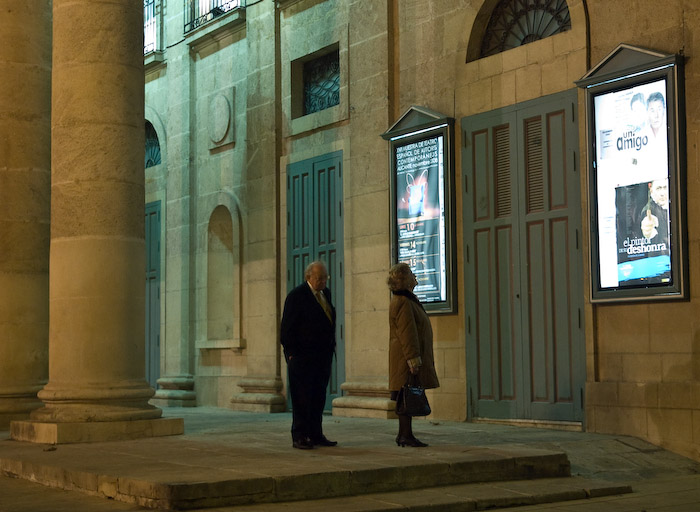 Alternate 11
Saturday morning (that is, today) I went shopping for food at the Mercado Central. Here are two well-armed señoritas: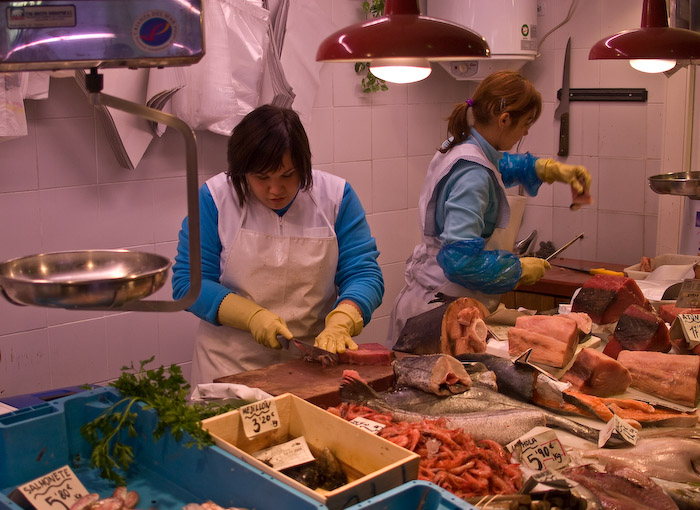 Alternate 12
And two friends meet by chance outside a cafe near the market: