This last week of August marked a soft transition back to work–we came back from our 3-week vacation, but many people were still away, so the office was nice and quiet. This gave me the chance to take my team out for lunch at Hostal Maruja, always tasty and photogenic, and to get back on two wheels on the open road after making do with the gym in Buffalo during the stay there.
35_1
But first we needed to get home. We flew from New York to Madrid via London. Our car was parked at Madrid airport, so there was a 430 km drive at the end of the voyage. We were supposed to arrive in Madrid around 11 a.m. Sunday morning so that we would be home for lunch (by Spanish standards). But thanks to the combined efforts of American Airlines and British Airways, we only arrived in Madrid around 5 p.m. Not what we wanted, but at least I could photograph a pretty sunset somewhere in the middle of Castilla La Mancha where we stopped to tank the car: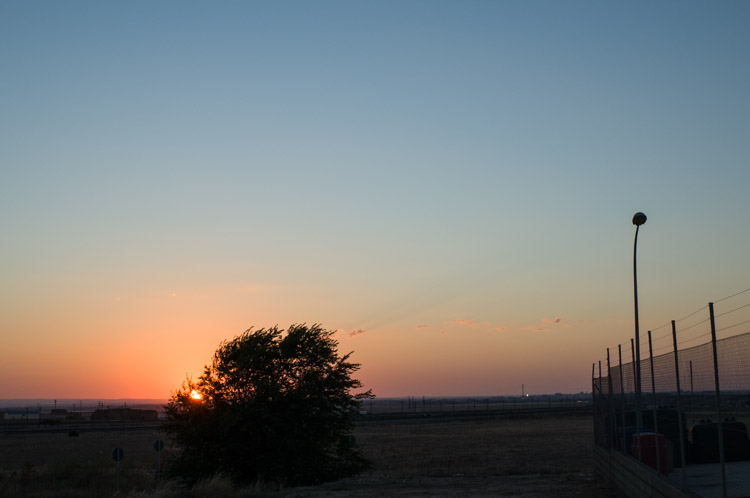 35_2
Given the late arrival home on Sunday, I decided to take Monday off. In the afternoon I went to pick up the pets from their hotel. Taco was not pleased about being imprisoned for 3 weeks, and he eagerly left his cell: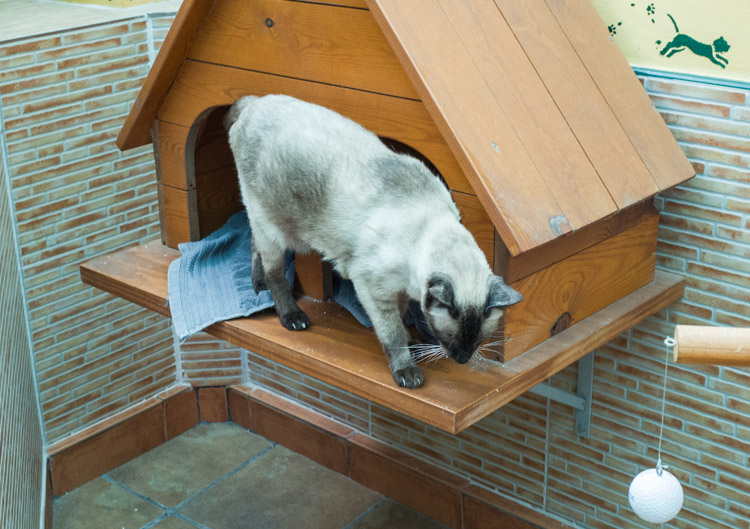 35_3
My wife decided that Cheeta was stinky, so the dog was sentenced to an immediate bath in the backyard: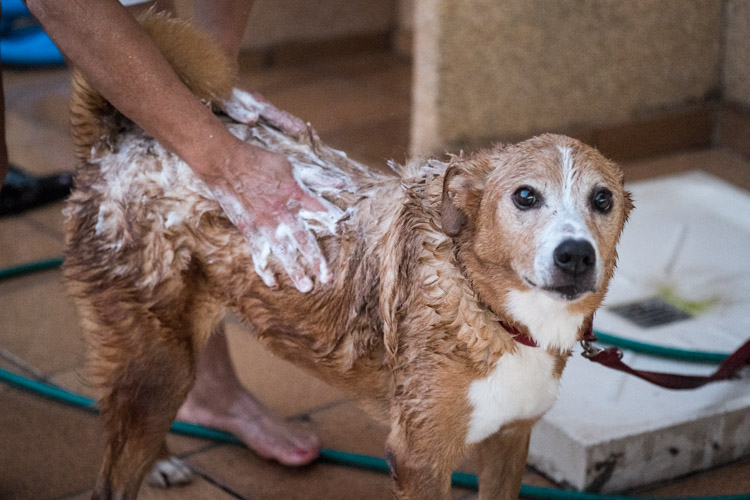 35_4
I don't think Cheeta minded the water too much, even though it came from a garden hose. It is very hot in Alicante in late August:

35_5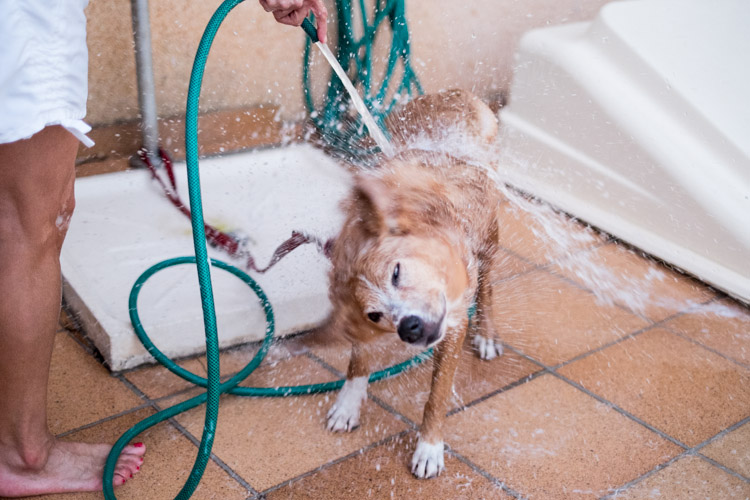 35_6
At the end, Cheeta gets towelled and massaged: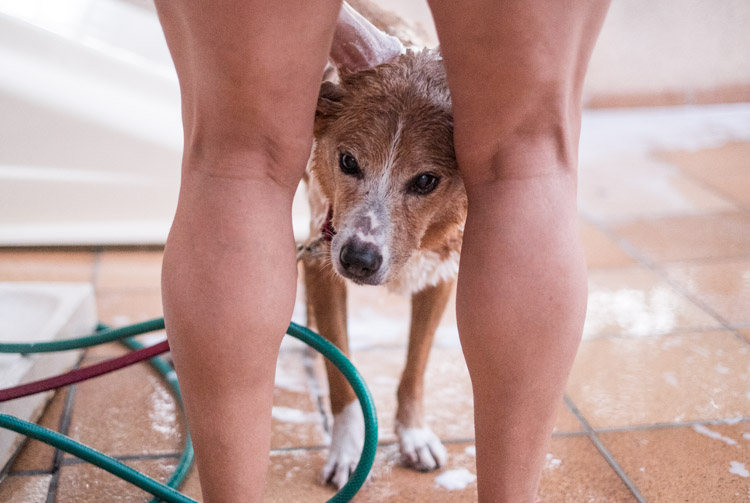 35_7
No bath for the cat, he just gets cuddled: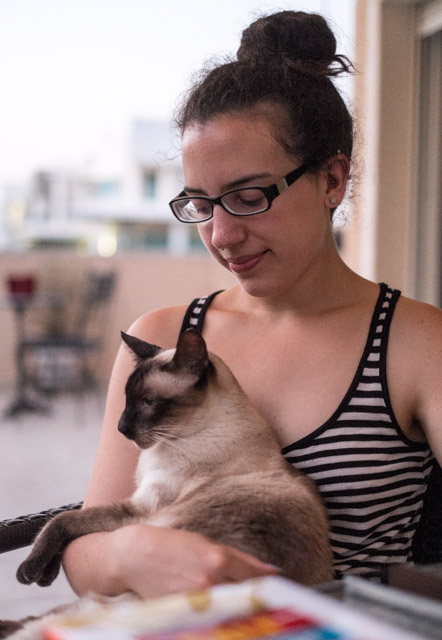 Fast forward to Friday.
35_8
On Friday, we went for lunch at Hostal Maruja in the town of La Marina: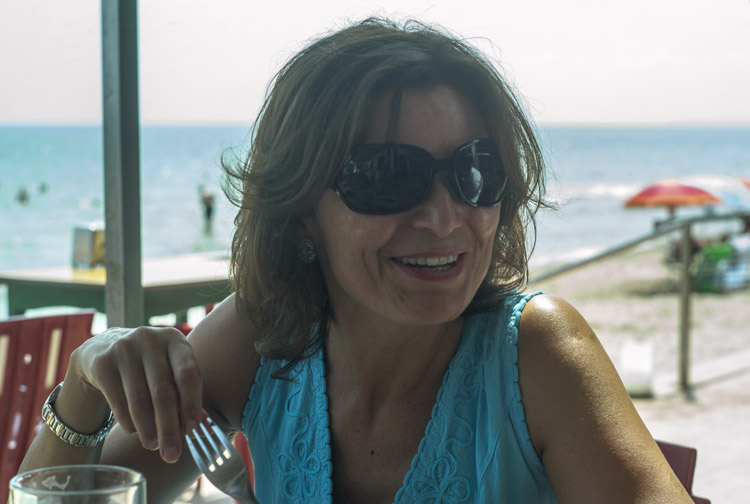 35_9
These two pictures show why we like this place so much; there are not many places where you can have genuinely good food in settings like this: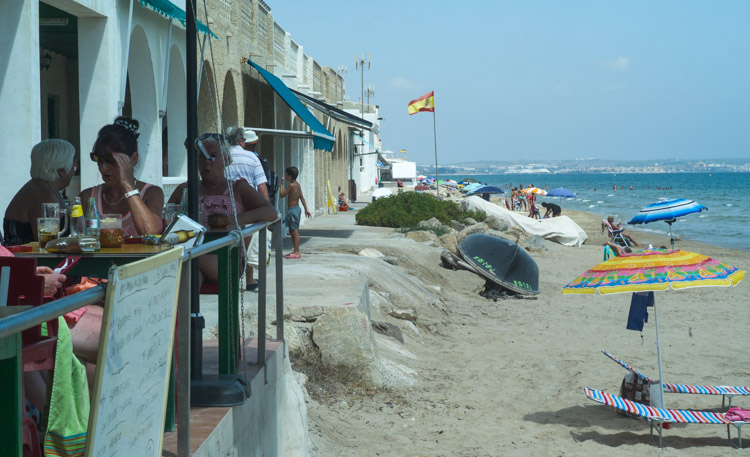 35_10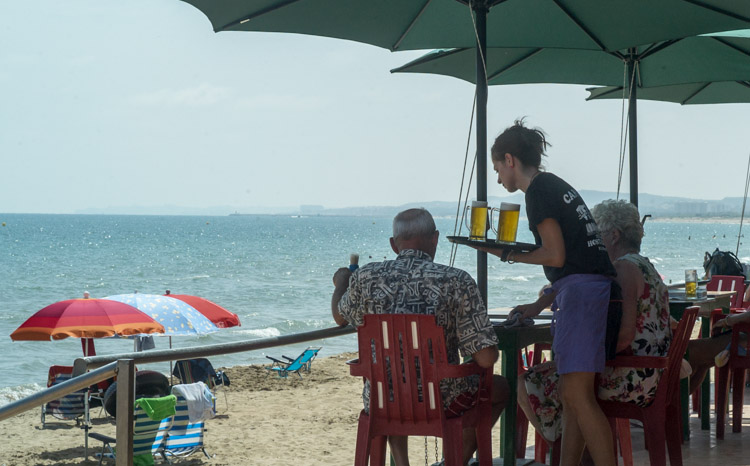 35_11
Those who sit at the edge tables have this view: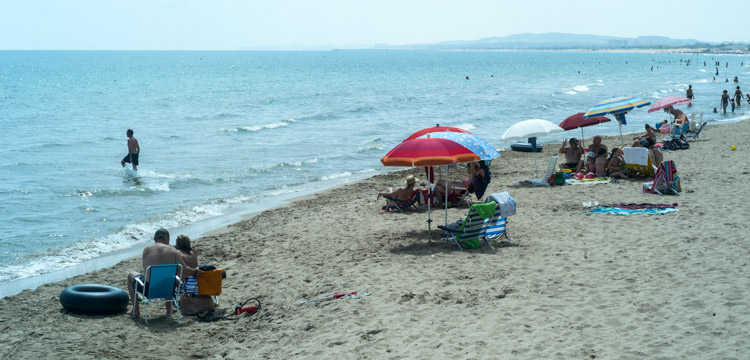 But of course, you don't eat the view, you eat the food. While Hostal Maruja has dishes like paella, steaks etc., the best way to enjoy the place is to order a bunch of different tapas-type foods and just share. Three examples follow.
35_12
Patatas bravas: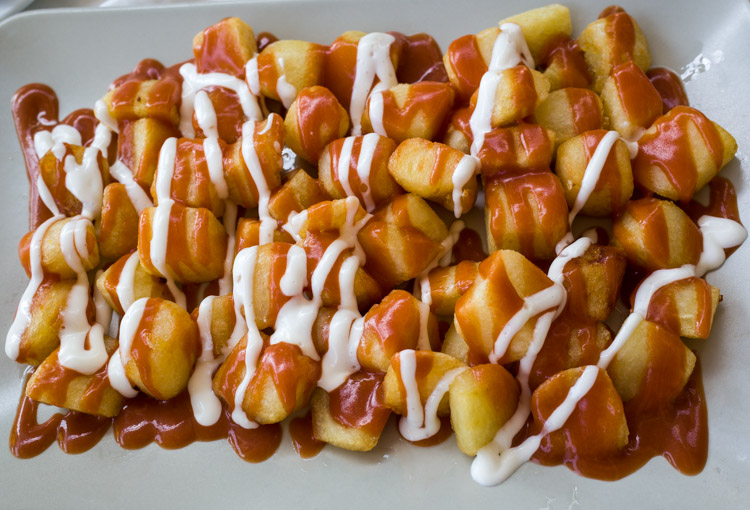 35_13
Pimientos de Padrón (Padrón is a town in Galicia):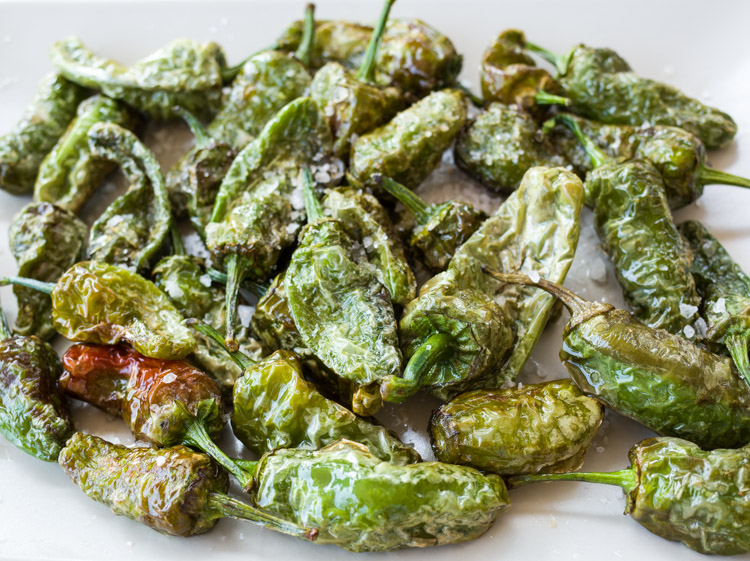 35_14
Pulpo a la gallega, one of my favourite dishes: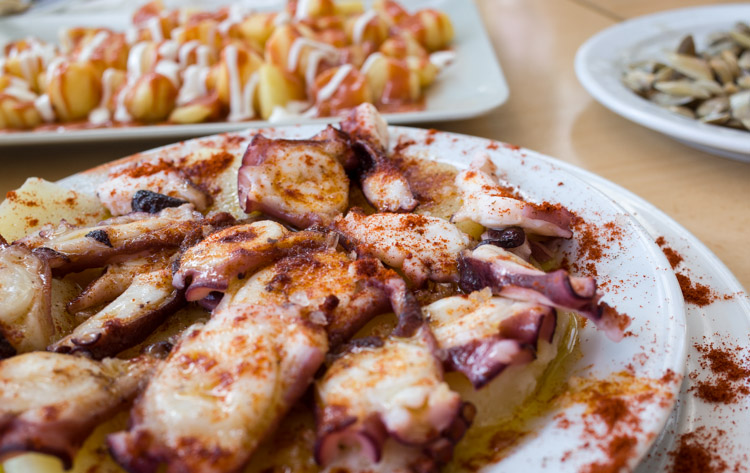 35_15
When I came home that afternoon, I found this idyllic scene when I looked down from the kitchen terrace:

35_16
On Saturday morning, I went to the Mercado Central to buy a leg of lamb for that evening's dinner, and some fresh herbs. As always, I first took a walk around the place and snapped a few pictures:

35_17
The fish section usually provides the most "exotic" views: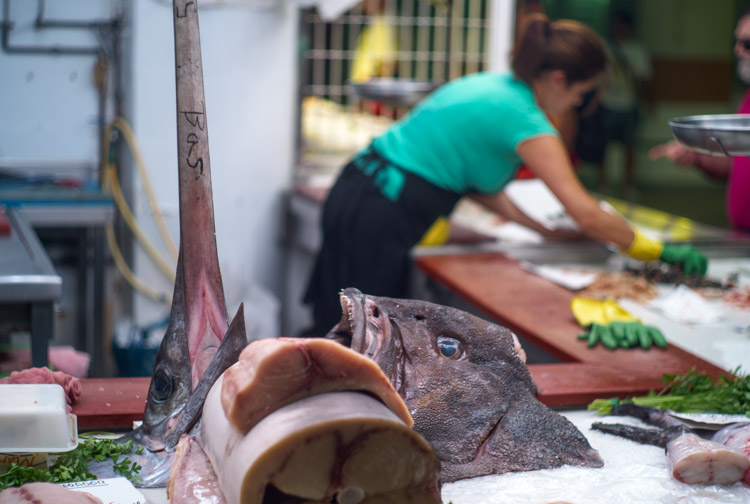 35_18
One of the reasons people like to shop at the Mercado rather than in a supermarket is that you can really interact with the vendors and get advice. In fairness, Spanish supermarkets usually also have a good seafood section with knowledgeable personnel, but it is not the same: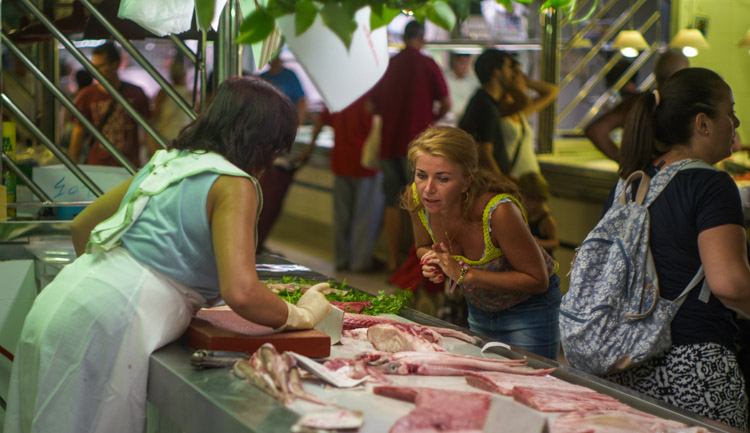 35_19
Spain has greater abundance of quality fruit and veg than any other place I have lived or visited: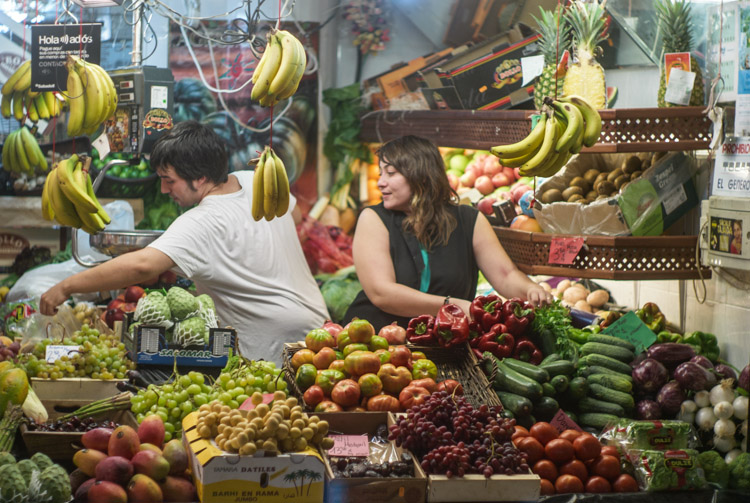 35_20
This is a commemorative plaque in the ground that I keep coming back to. It is on the square behind the Mercado, where in 1938, Italian planes dropped bombs on the crowd of people who had gathered because of expected fish delivery (Alicante was besieged by Franco's forces and there was hunger in the city). More than 300 people, all civilians, were killed. It is a testament to the injust "pacto de olvido" following Franco's death in 1975 that this memorial was only installed last year: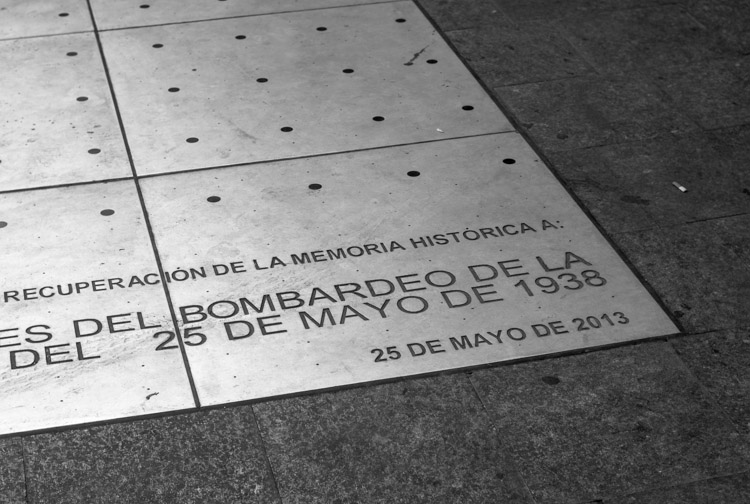 35_21
On Sunday morning I did an 81 km bicycle ride in the mountains around Alicante. In one of my usual stops, the village of Aigües, there was a Moros y Cristianos procession, at 8:30 in the morning. Not a time to sleep: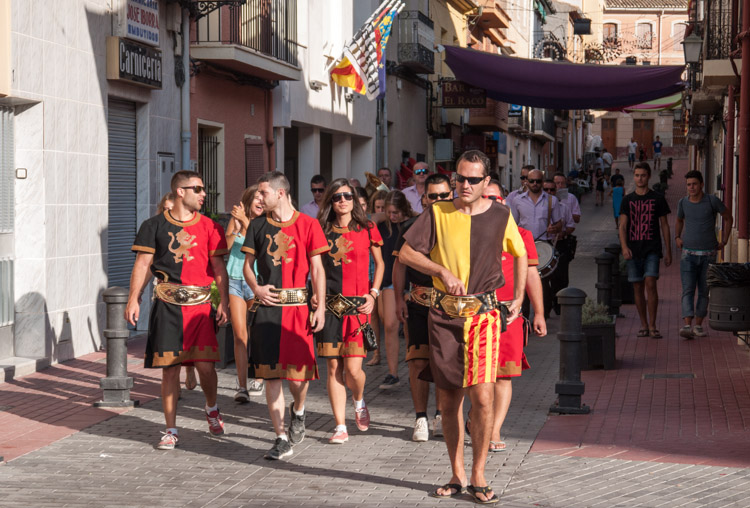 35_22
These girls certainly look like they have not slept in the night: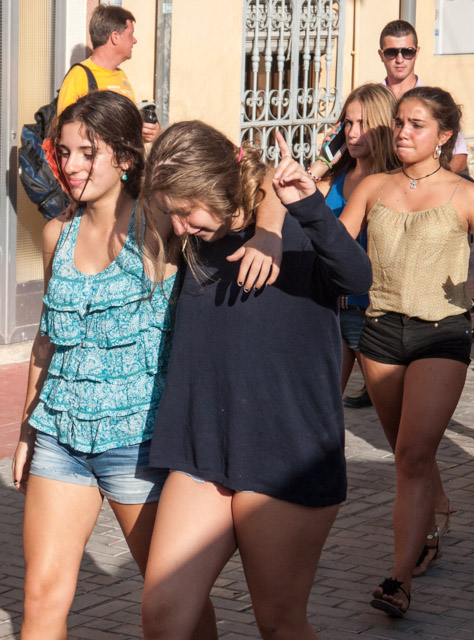 35_23
It was early, but already hot: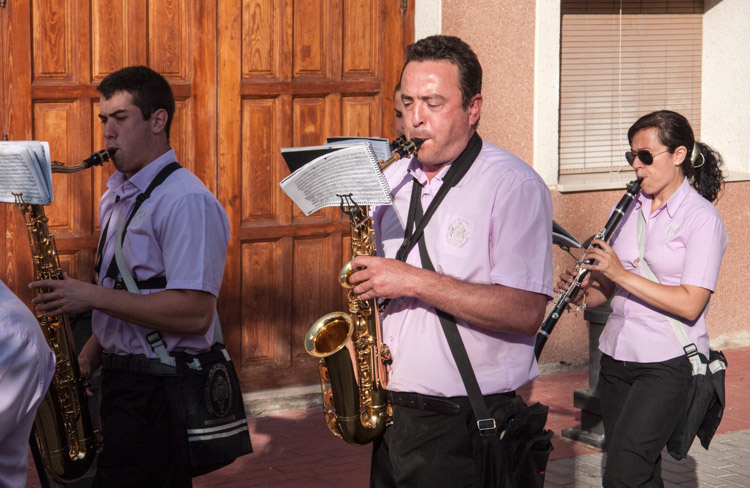 35_24
After the brief stop in Aigües I continued on to Relleu, another mountain village about 15 km away, and also higher up. It was hard work, but I got my rewards in more than one way: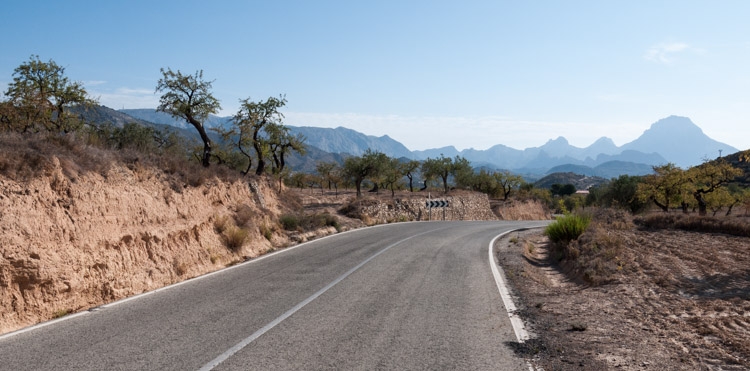 35_25
Our landscape is pretty arid, but here was a bit of colour: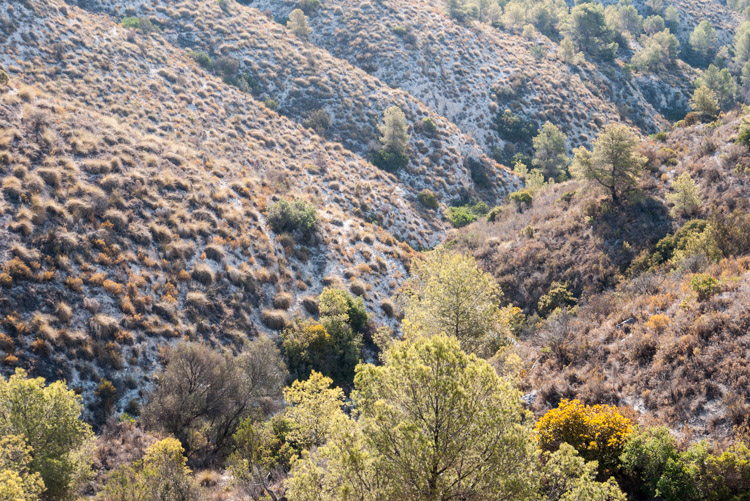 35_26
And finally, a roadside bar on the way down to the coast. This is another scene I have photographed before but I thought the light was nice that morning: