A week spent working, but also cycling, getting together with friends, and walking in the city. And cooking some good food, something that we have always done, but even more so this year.
39_1
I start with some cycling photos. On Sunday I went to Jijona, on a road that is also popular among motorcyclists, some of whom, sadly, overestimate their ability or confuse the road with a racetrack, with lamentable results: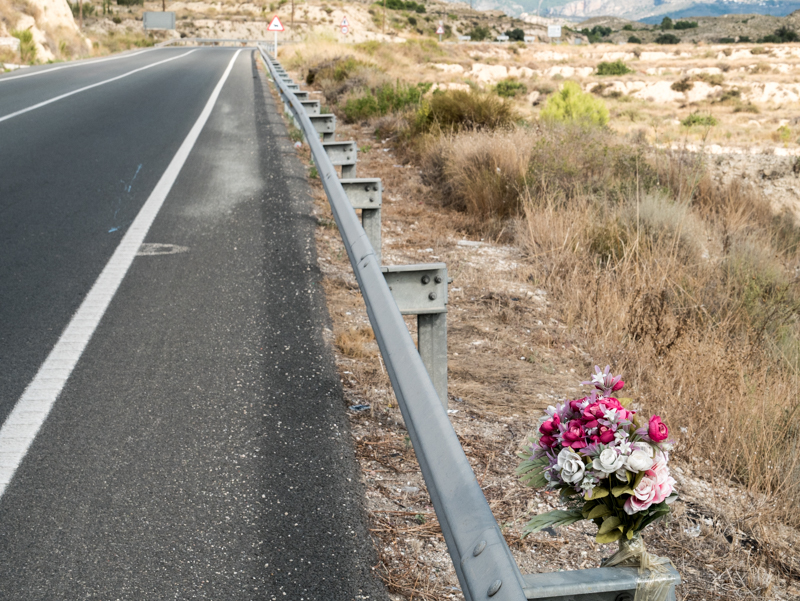 39_2
Now that I am working in the office again, I have to do my morning bike rides earlier than before, to allow for the 1/2 hour commute. This, coupled with the shorter days now that we are past the autumn equinox, means that I always begin the ride before sunrise. This has its rewards; I get to see some beautiful colours over the Mediterranean during the first few km of each ride: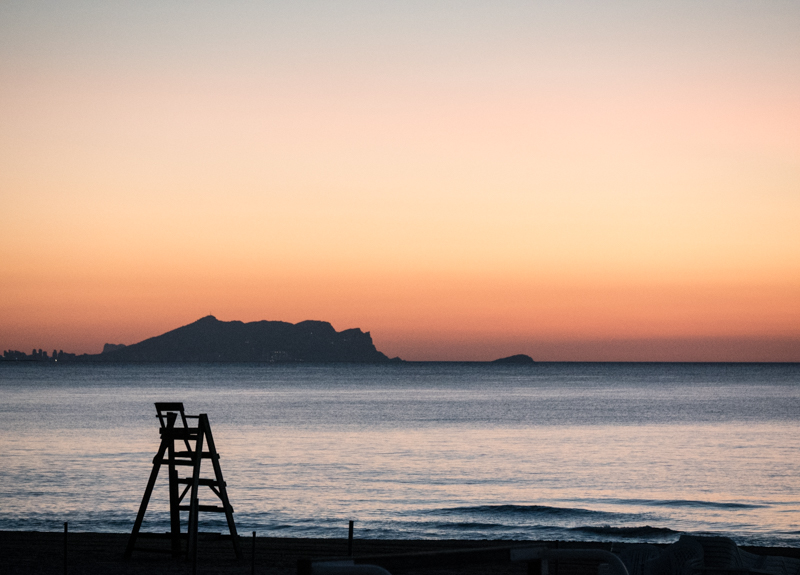 The next four images were taken during the same ride, in a span of 26 minutes.
39_3
7:43 a.m: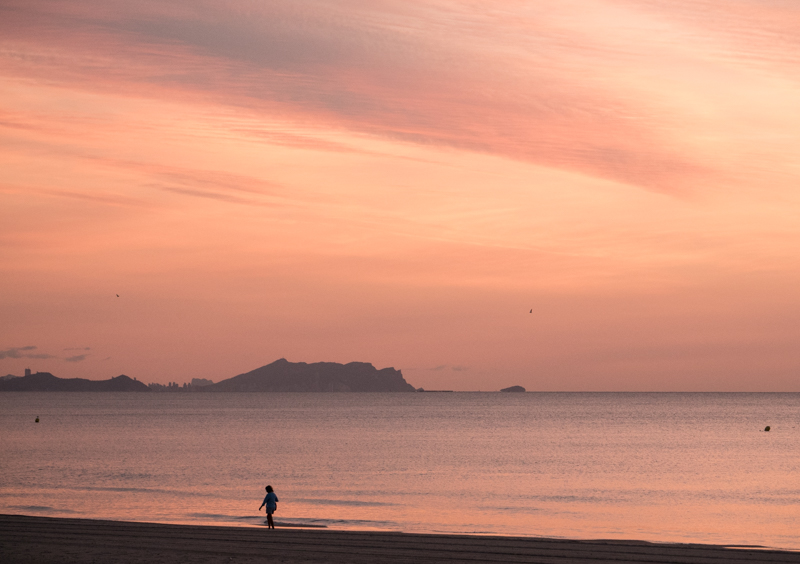 39_4
7:44 a.m: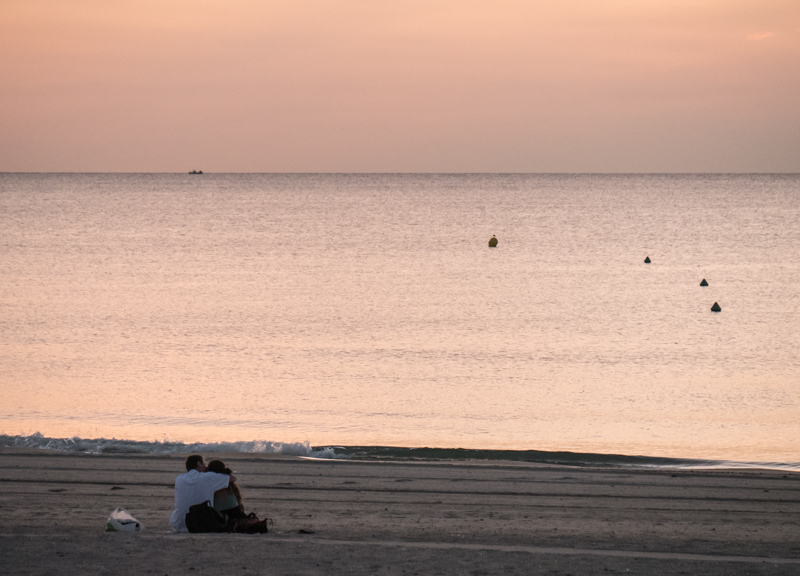 39_5
8:00 a.m., six km from home: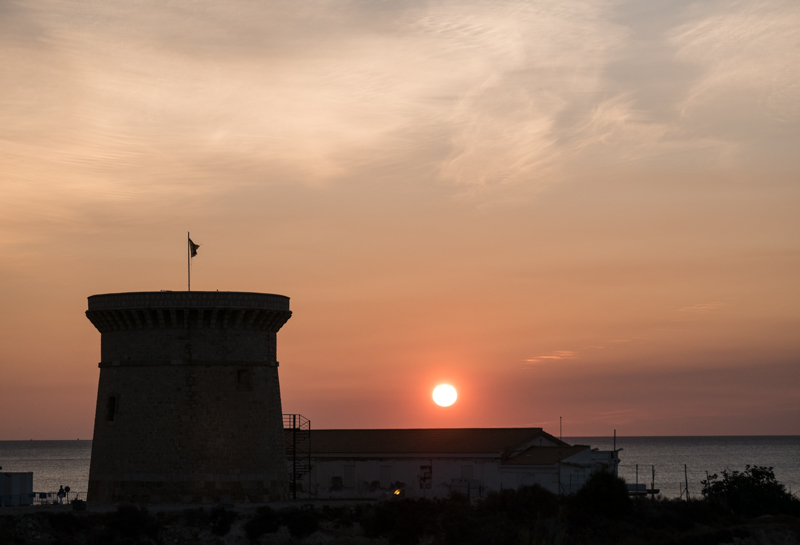 39_6
8:09 a.m., eight km from home. I have left the beach road and am ascending inland. The sun that has just risen is illuminating the trees along the road: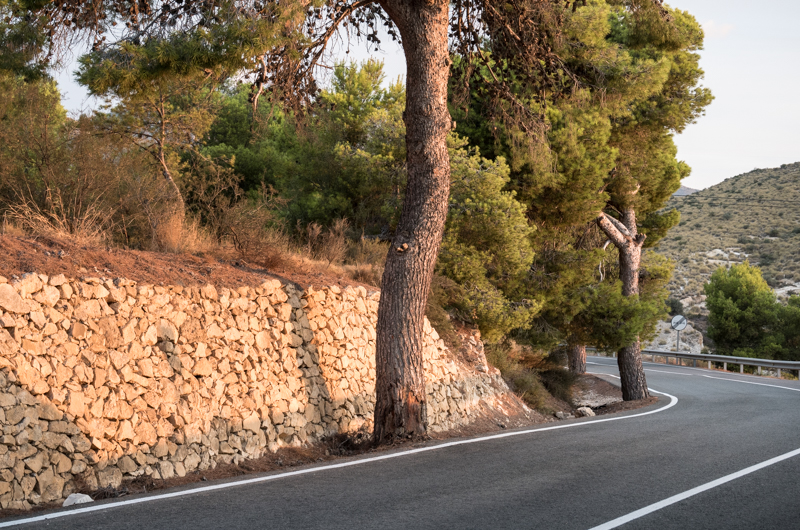 39_7
As happens almost every Sunday, we had lunch with our friends Eliot and Assumpta, and they were nice enough to bring the lovely Balu: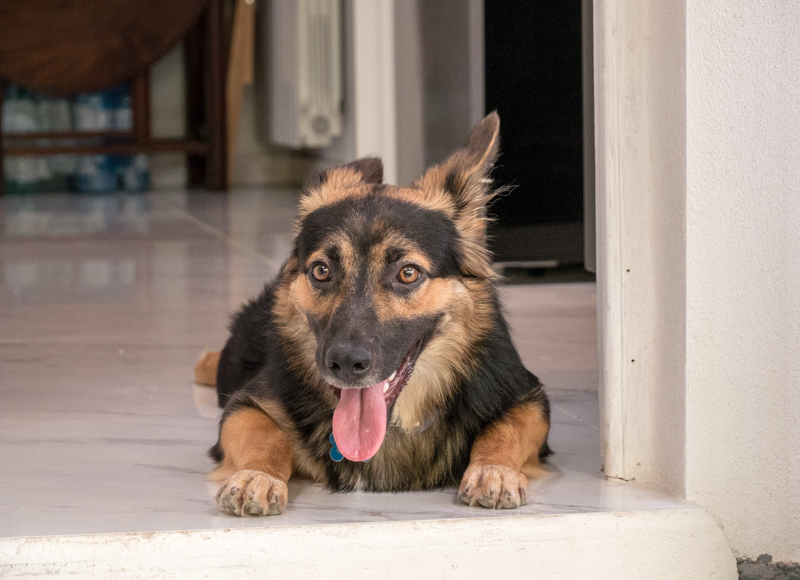 39_8
Will someone play with me?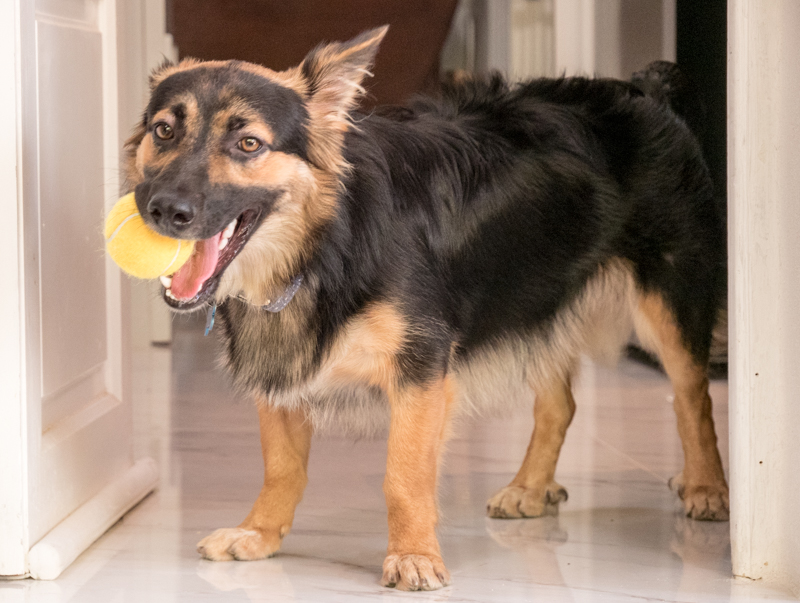 39_9
Like most Spanish people, Eliot (who is actually Argentinian) mostly drinks the local lager. So when he comes to my house, he enjoys tasting more interesting stuff that I serve him: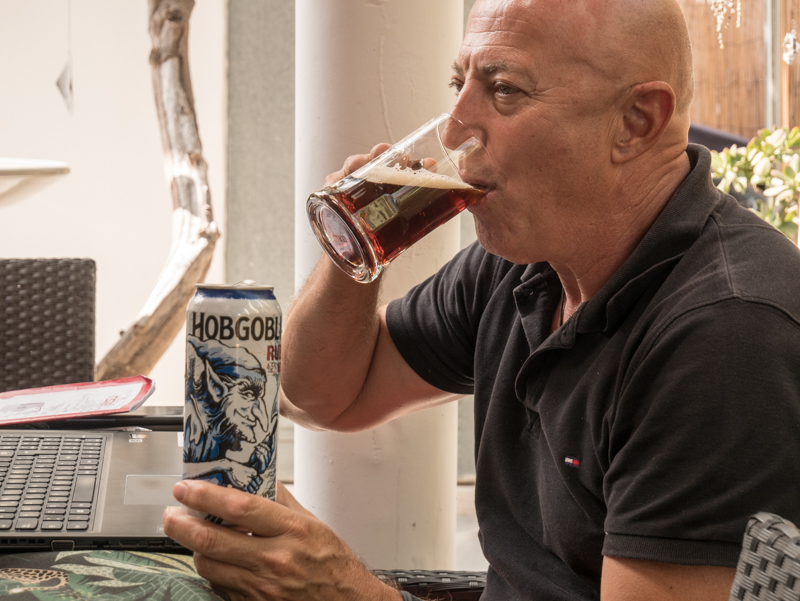 39_10
I continued to practice golf, and there are nice views to be had in late afternoon: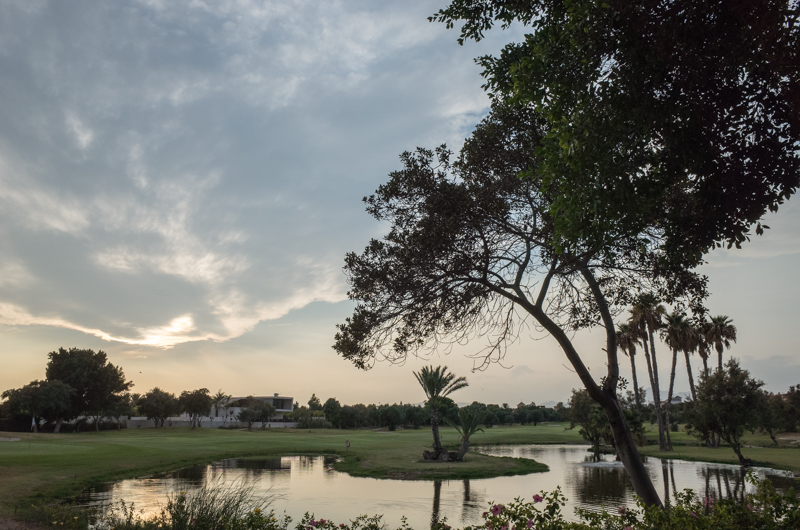 39_11
Now to the office. This was our third week back, and I wanted to document a bit how things are different these days. This is a meeting room on my floor, normally for 10 people, but now the maximum permitted is 5, as indicated by the green labels on the table: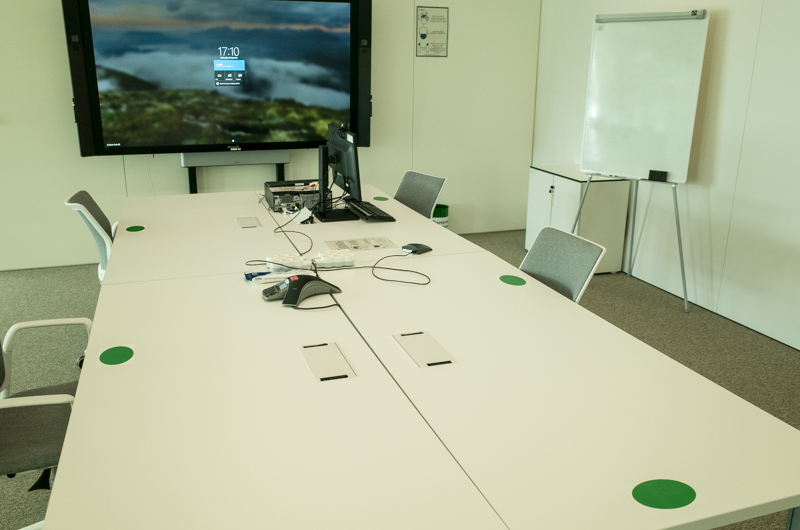 39_12
This is a "bubble", a small meeting room for four people. Except that now the maximum occupancy is one person, so in practice this is a place for people who do not have a private office to have a video conference without bothering their office-mate: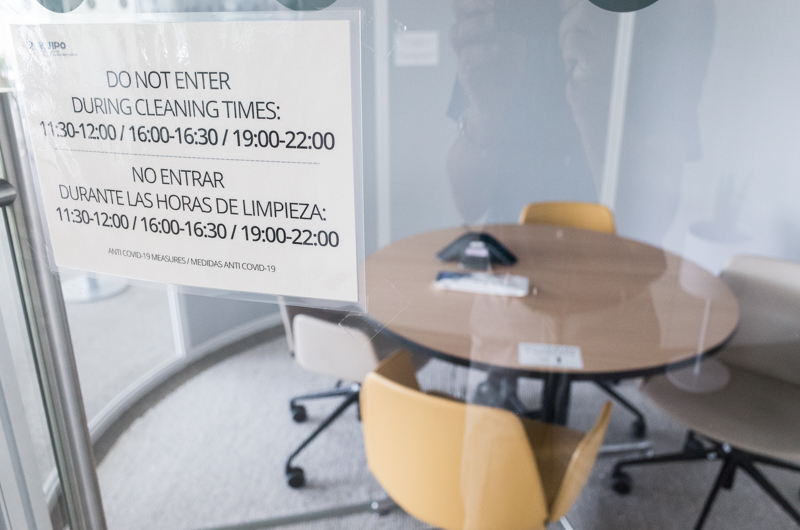 39_13
The office provides a box of 50 face masks per month to each employee. You get them from this machine using your access card: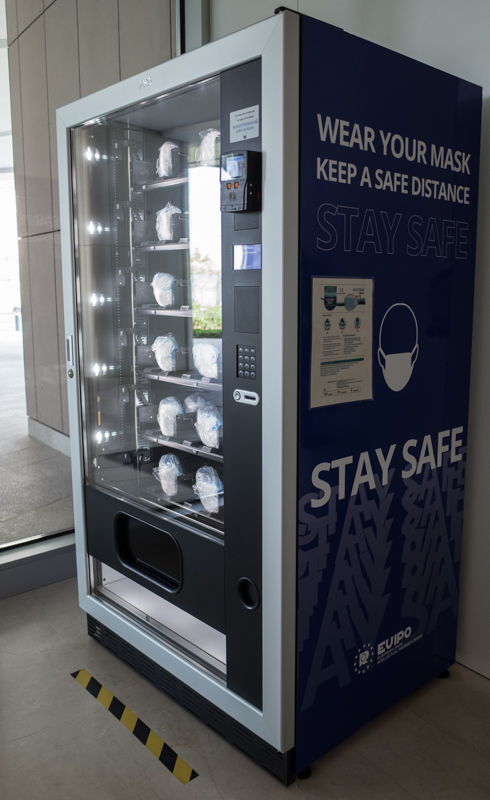 39_14
My office is in one of three buildings forming a campus, a new one opened a couple of years ago. One day I had an errand in the main building and passed by the cantine in the morning to have a look. The tables are socially distanced, and you have to book your lunch slot in advance: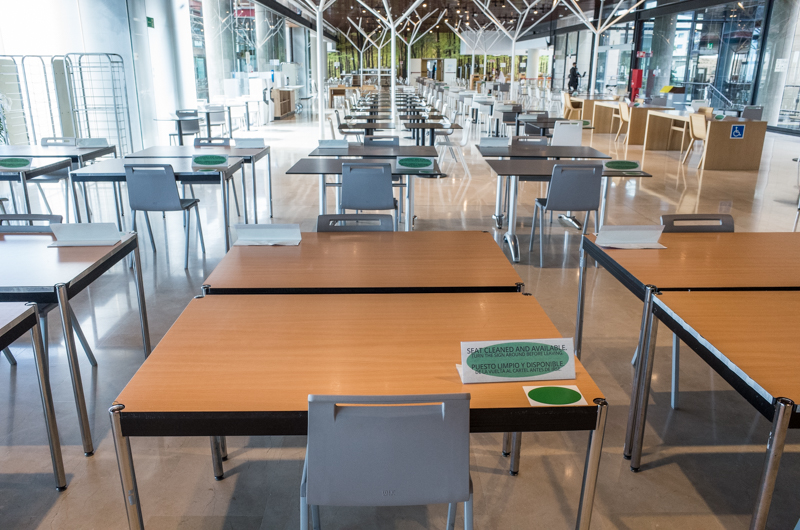 39_15
The tables get disinfected after each customer: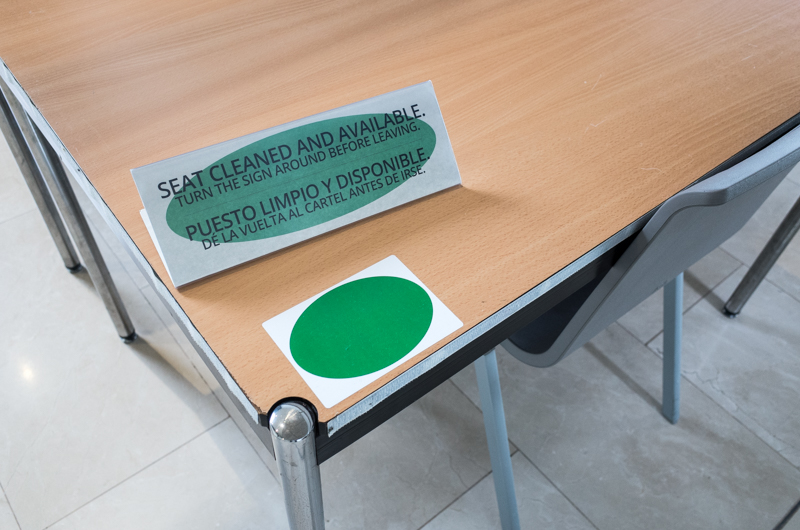 39_16
Needless to say, not everyone wants to eat in the cantine, and I am among them. I have brought lunch from home every day so far, and intend to do so for the foreseeable future. We have kitchens with fridges and microwave ovens on every floor: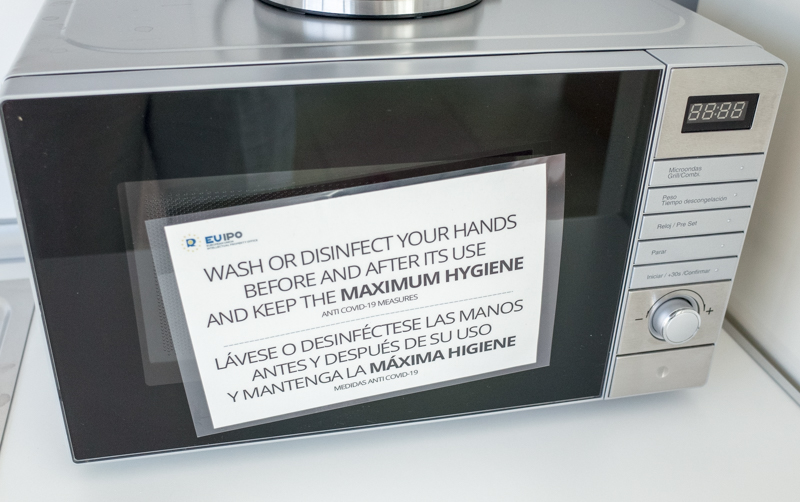 39_17
On Saturday, I went for a walk in the centre of Alicante. I started with this cute dog waiting for his human outside Cardboard Pizza: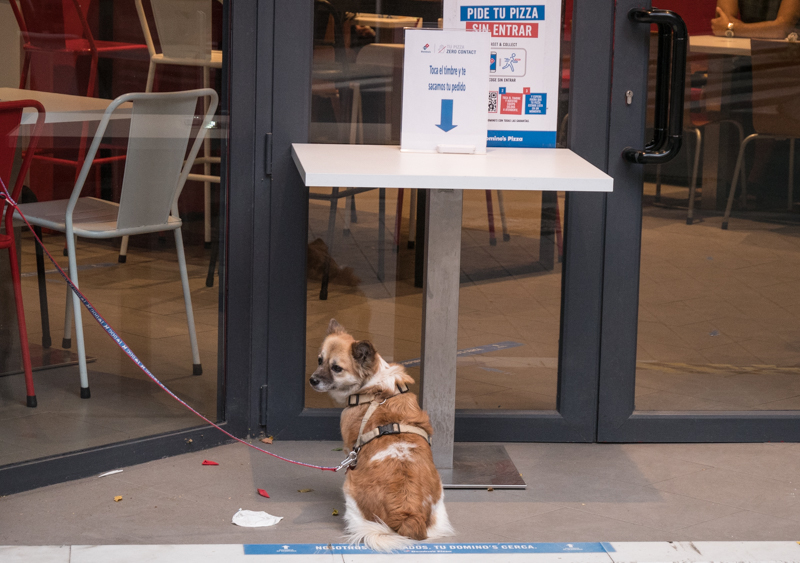 39_18
But I focused on the sad consequences of the Covid crisis, with many small businesses that have closed in recent months. Alicante, being one of Spain's main tourist destinations, has been hit hard, especially restaurants and bars that earn a significant portion of their income during the tourist season, and those that people are nervous about patronising now. Here is a tattoo parlour that did not make it:

39_19
One of many bars in the same situation: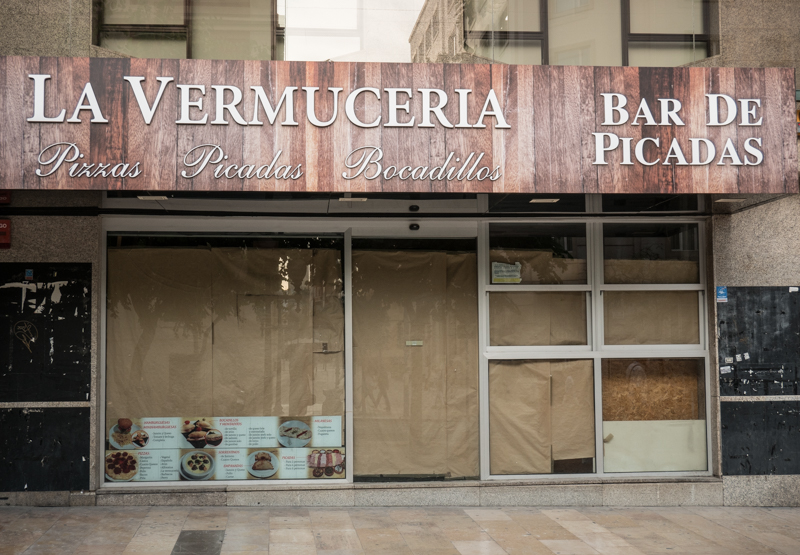 39_20
An old jewellery shop. They still have another location in Alicante, but clearly they are downsizing: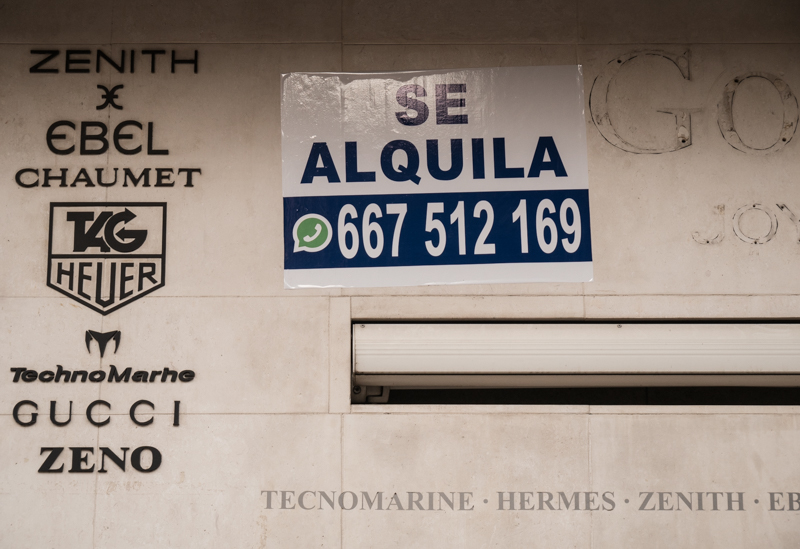 39_21
Our government is for sale too, at least that is the humourous interpretation of this sign:

I finish with some food porn. We have always cooked a lot, but especially this year, since going to restaurants is an iffy proposition.
39_22
One evening, I made a kale sauce pasta dish. This is the sauce, basically boiled kale with some fried onions and spices, run through a food processor: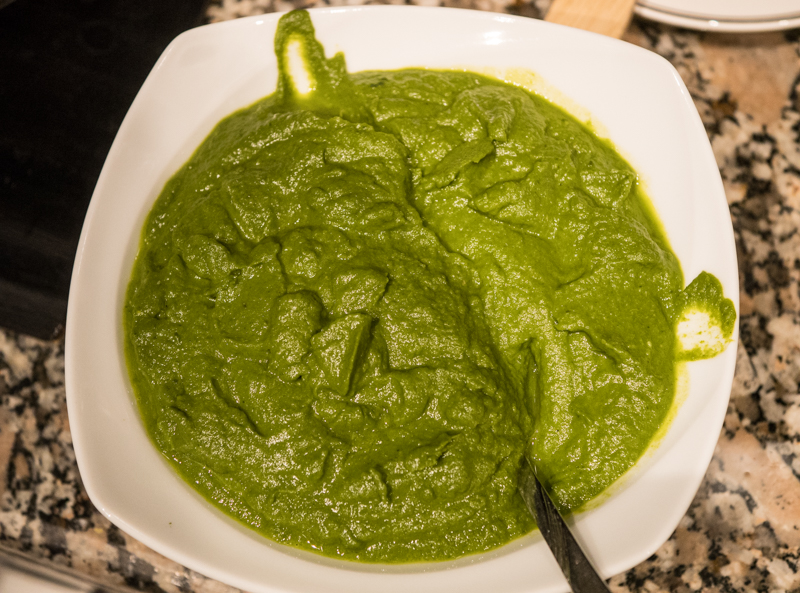 39_23
The finished product, pasta with kale sauce: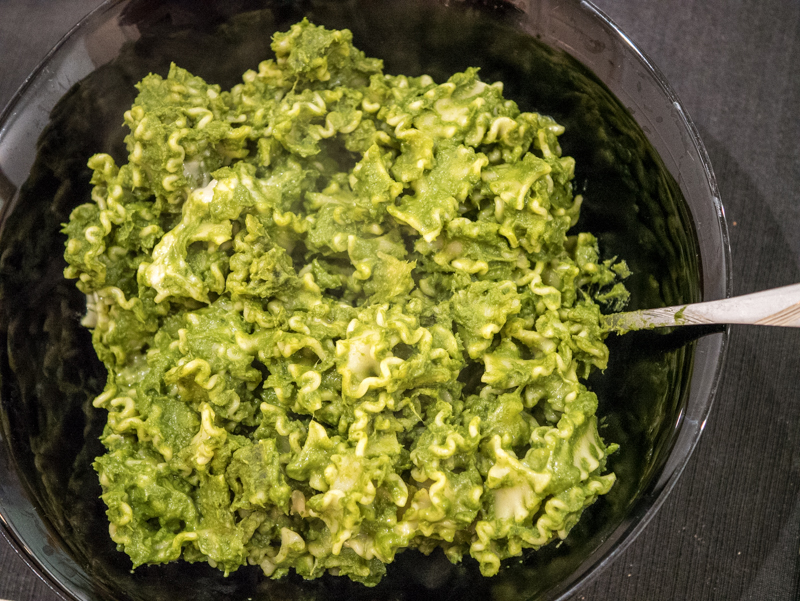 39_24
Another evening, I made an Indian fish fry, Chepa Vepudu, following a recipe from the New York Times. The description in the newspaper reads "As the Indian cookbook author Archana Pidathala worked to translate and rewrite her grandmother's collection of recipes from Andhra, in southeastern India, one of the first dishes she mastered was chepa vepudu, a simple fish fry". It is indeed simple and very delicious: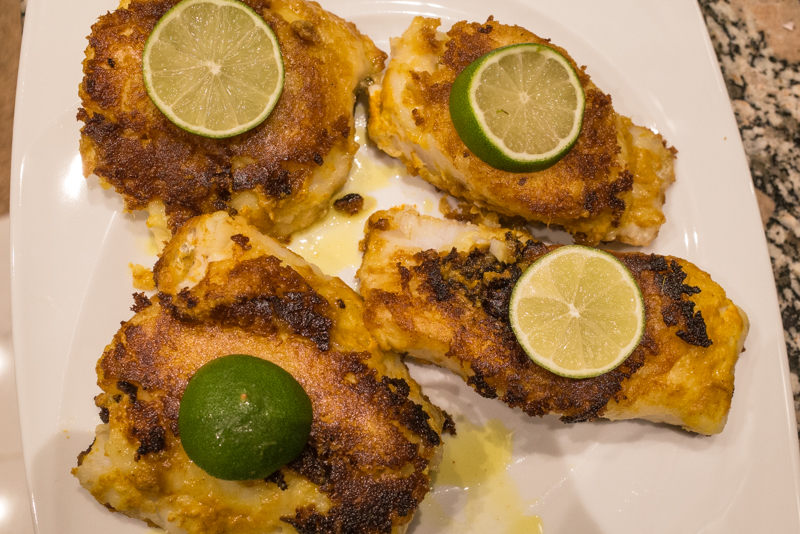 Despite all this, my weight is stable.