This week I spent a lot of time walking around the town, partly because the weather was good most of the week, and partly because I had a new lens to try out, the excellent and compact 3.8/24mm Elmar.
Main
Every Sunday there is a small coins and antiques market on the square in front of the town hall. It is nothing like the markets I used to roam almost every weekend when I lived in Belgium, but the weather is better here, and one can still find interesting scenes. It looks like some people visit the market either before or after church:


The alternates:
Alternate 1
A couple of days later, the weather was so nice that I stopped at the Postiguet beach on my way home from work: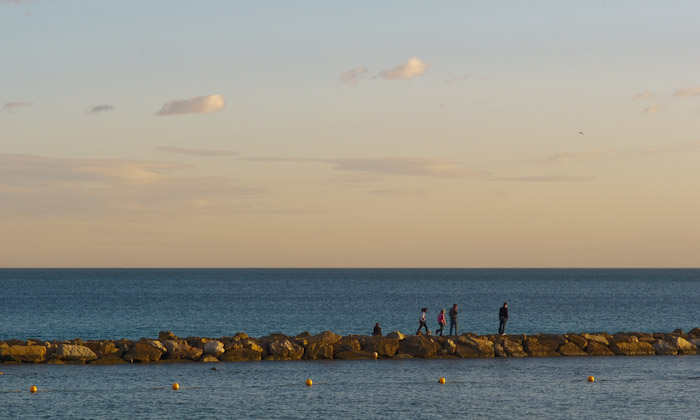 One of my friends on the Olympus list suggested that the above picture would work better in monochrome: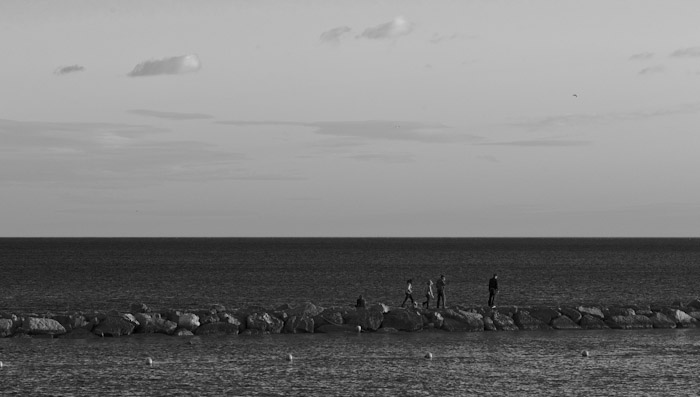 Alternate 2
A living advertisement for Apple: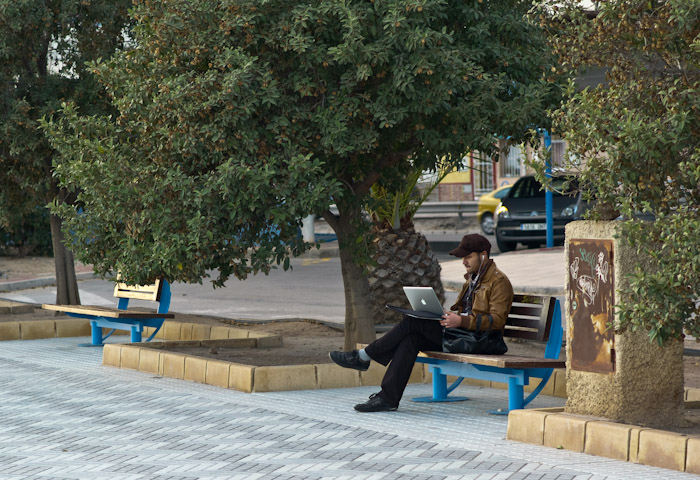 Alternate 3
In the winter, sometimes the day starts out cloudy, but usually the clouds are gone by mid-morning. Here are two guys at work having a smoke break around 9 a.m. on Thursday: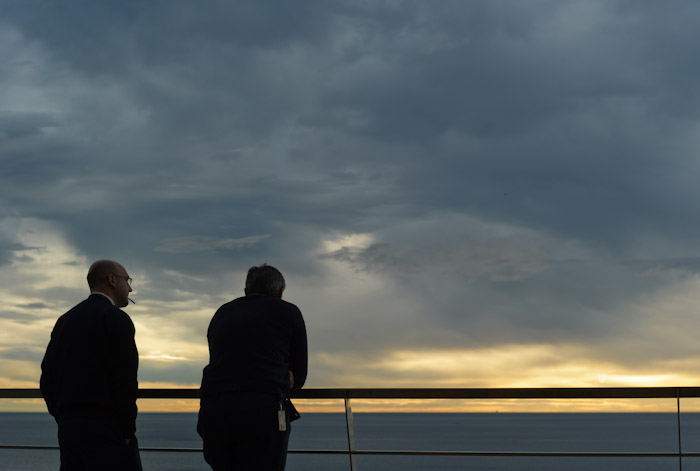 Alternate 4
Also on Thursday, my 3.8/24mm Elmar lens was delivered to me at the office, so of course I simply had to test it on my way home that afternoon. Here is one of the many beggars one encounters in the centre of Alicante, especially the touristy bits like here: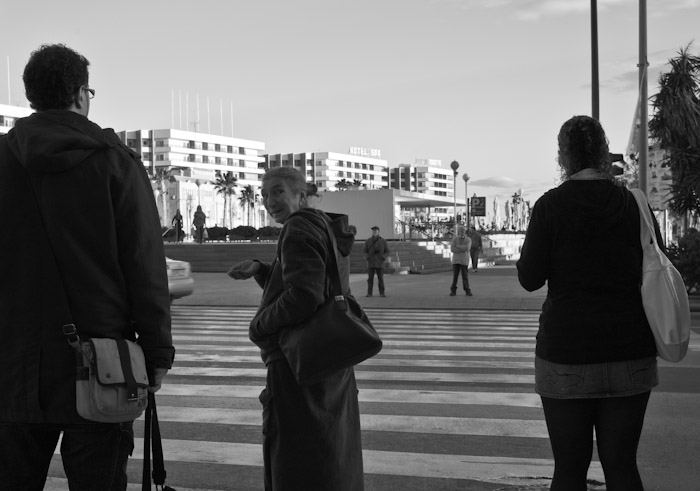 Alternate 5
One of the many lovely little squares in Alicante, Plaza de la Santissima Faz. A woman is taking a picture of two children with a dog. The dog is not exactly cooperating: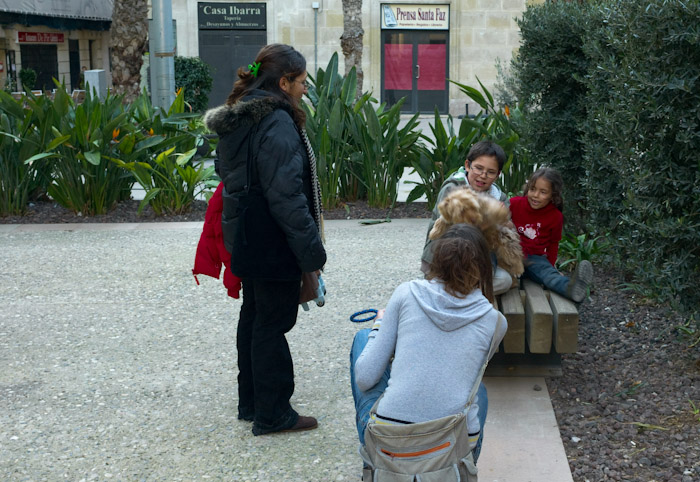 Alternate 6
Sunset at the marina: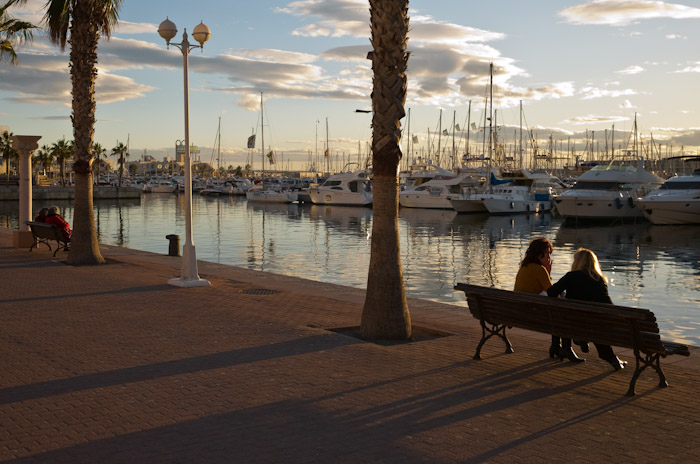 Alternate 7
In the evening, while walking my dog. Do the naked mannequins represent the new crisis fashion?: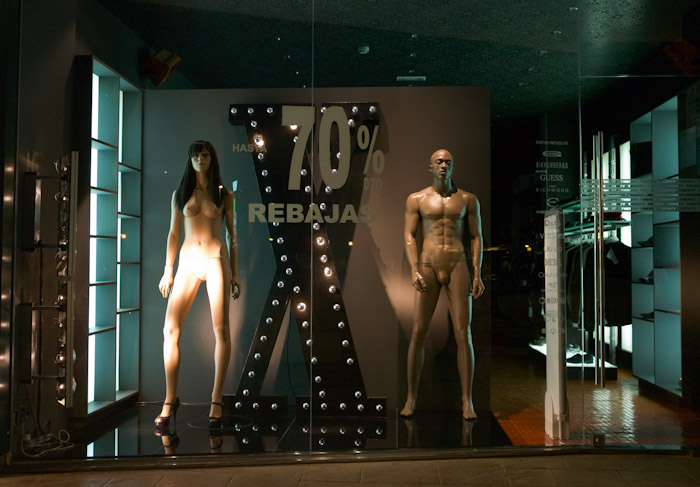 The rest of the pictures are from a tapas outing on Friday afternoon. Our department had its annual tapeo. Twenty-five of us went from bar to bar, eating tapas and washing them down with generous amounts of beer. Besides being the treasurer of the event, I was of course also the photographer.
Alternate 8
We started out at the bar just outside the Mercado Central. I came early, so I turned my camera on the other customers while I waited for my colleagues: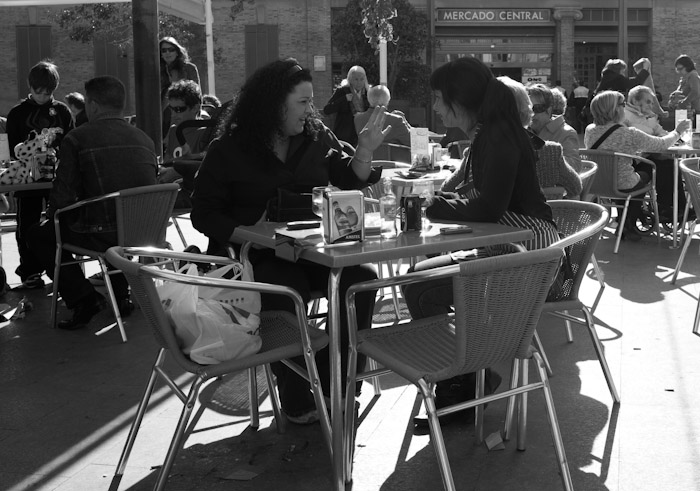 Alternate 9
This woman stayed there, with her doggie and her (alcohol-free, yuck!) beer for at least an hour, just reading and enjoying the sun: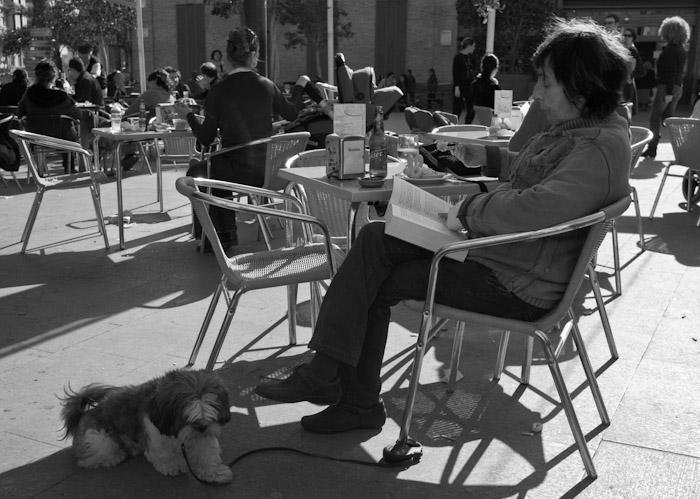 Alternate 10
A friend of my colleague Vanessa came by with her new baby, so of course Vanessa's built-in maternal instincts kicked in: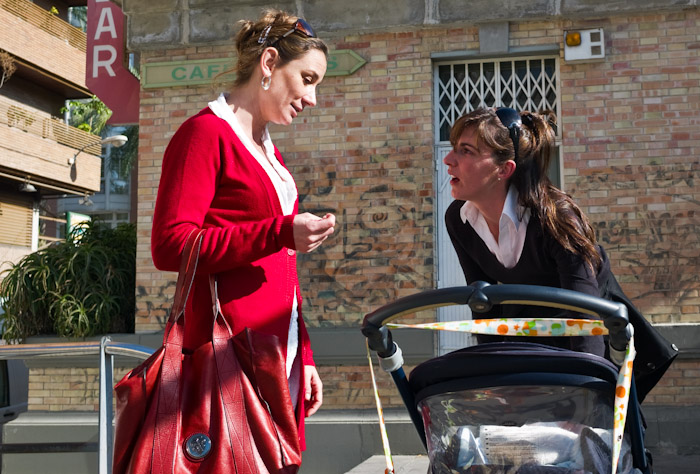 Alternate 11
At the Damasol bar. Many bars of this type have a "hole in the wall" so it is not even necessary to go inside to get refuelled: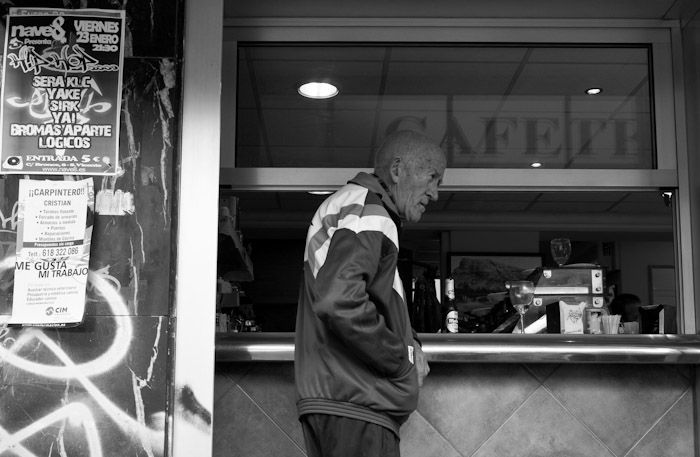 Alternate 12
At the third bar we went to, La Cervecería. Olivier is chatting up Karin and Jocelyne: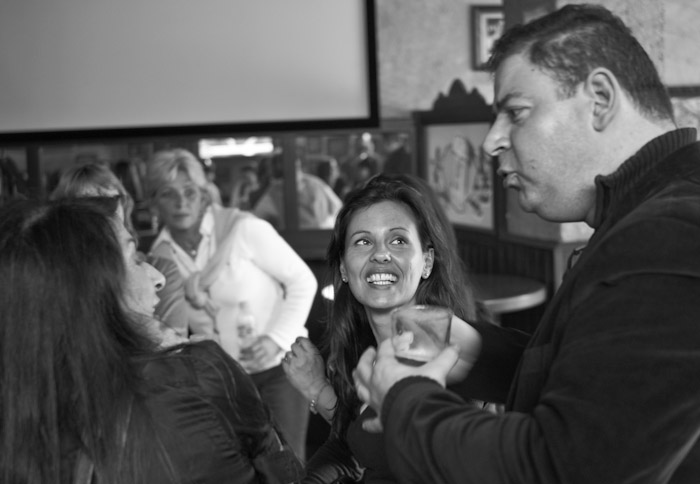 Alternate 13
Finally, one of those pictures that I am never sure about including. On the one hand, it is obviously technically deficient since there is too much subject movement. But on the other hand, I think it displays the exuberant personalities of these two girls very well. And no, they are sober, Maria (on left) actually drove me home later that evening: