This was our last week of this summer's USA trip. It was a somewhat complicated week. Our son had to vacate his apartment by Thursday, but since he had to go to Colorado on business Monday morning, this meant that we spent the weekend packing his stuff and taking it to temporary storage (he will live in Philadelphia, closer to the airport and city centre, from now on). Since he was going to be away until Friday, we flew down to Florida to visit my family down there. So it is a long blog this week, because I saw many interesting things in this wonderful country that I called home until 20 years ago.
37_1
The last day in Lansdale; my daughter is doing Pilates in our son's apartment: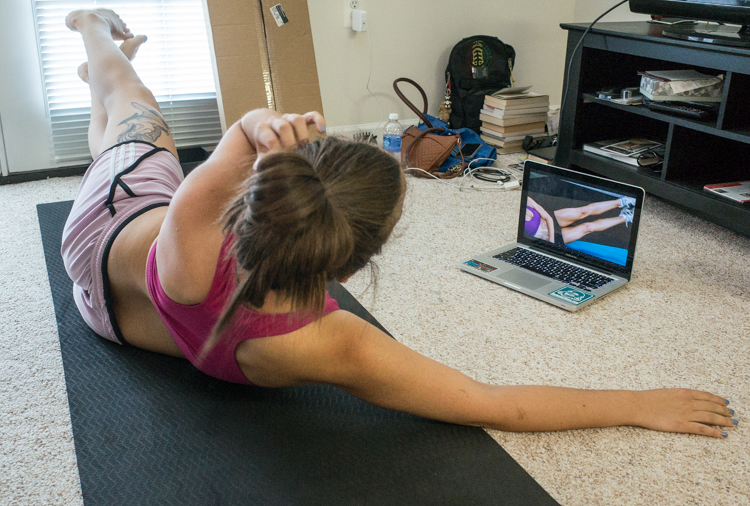 37_2
In the afternoon, I decided to do something not many people do in Lansdale; I went for a walk. I passed this "business school" and wondered what kind of "massage" was on offer: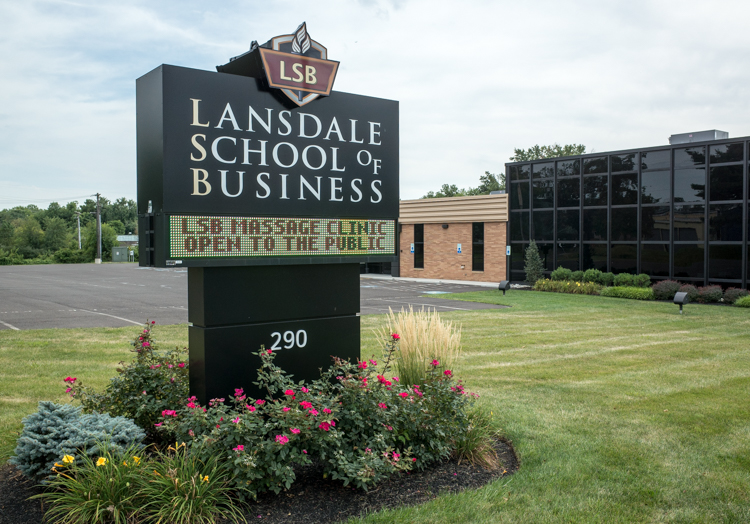 37_3
I walked past a non-descript industrial estate, but still someone had decided to add a touch of colour: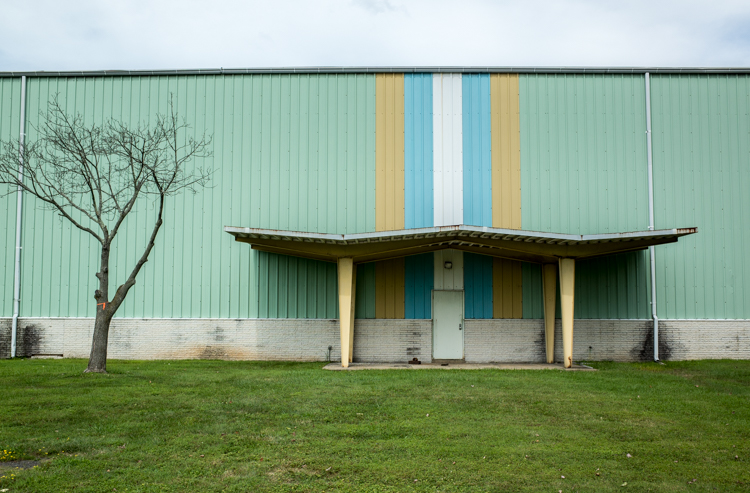 37_4
After about a mile, I arrived at the wonderful Prism brewery where I had a couple of pints. This is some of the best beer I have had anywhere, and sadly it is only available in Lansdale. More pictures from Prism are here: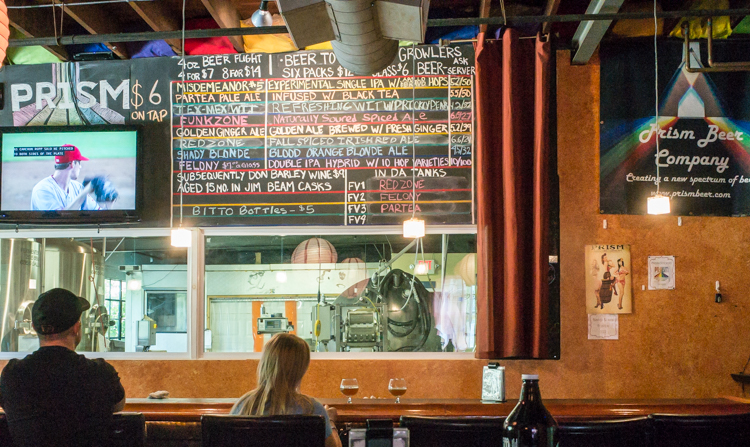 37_5
On Monday morning, our son flew off to Denver and we flew off to Jacksonville, Florida: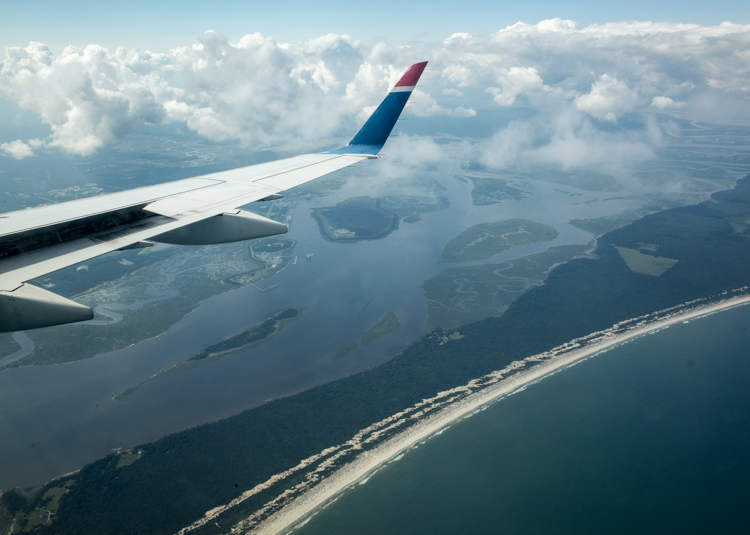 37_6
Having arrived in Jacksonville, we went to the house of my cousin Ilan and his wife Paige. Ilan's father, my uncle Zev, was there too: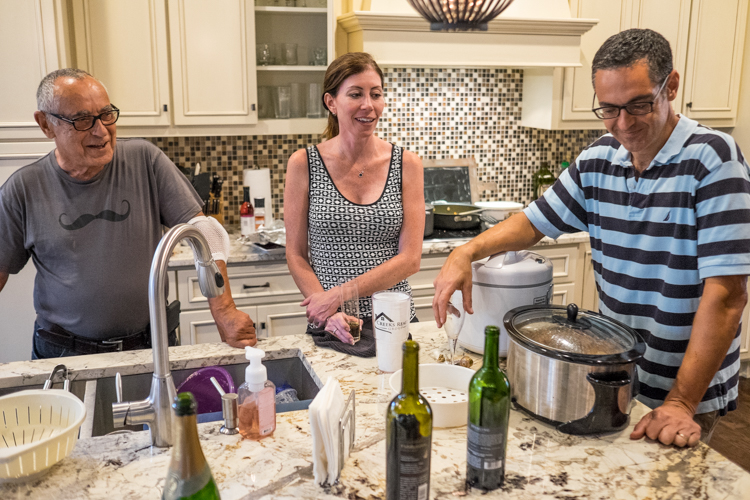 37_7
We were offered healthy nibbles, befitting a family of several doctors, an avid cyclist (me) and a marathon runner (Ilan):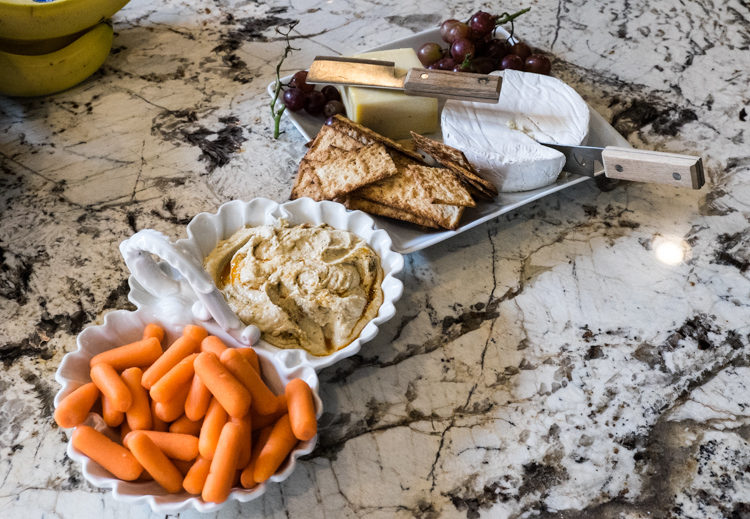 37_8
But Ilan was also grilling stuff, and scaring his youngest daughter with the resulting dirty fingers: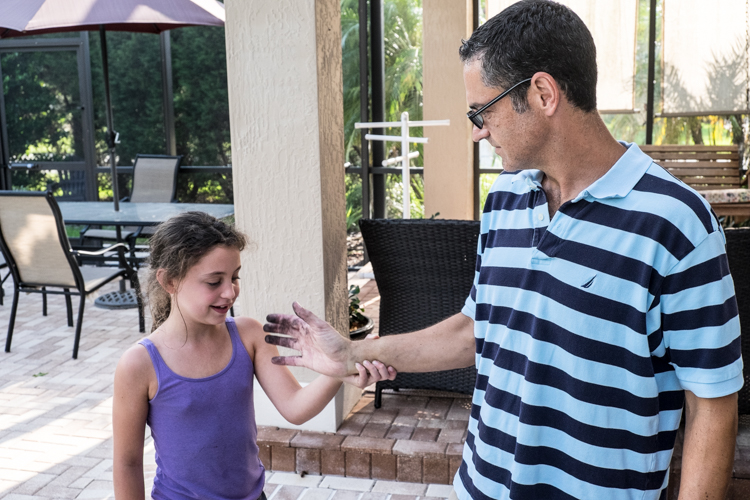 37_9
My cousin Renata, one of the doctors in the family, came up from Gainesville: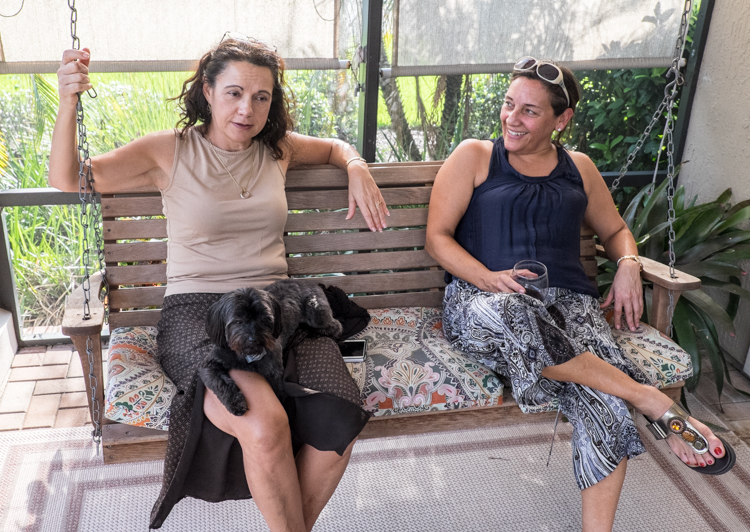 37_10
Uncle Zev had a long and serious conversation with Monica. He is a retired professor of medicine at the University of Florida, and has a lot of good career advice to offer: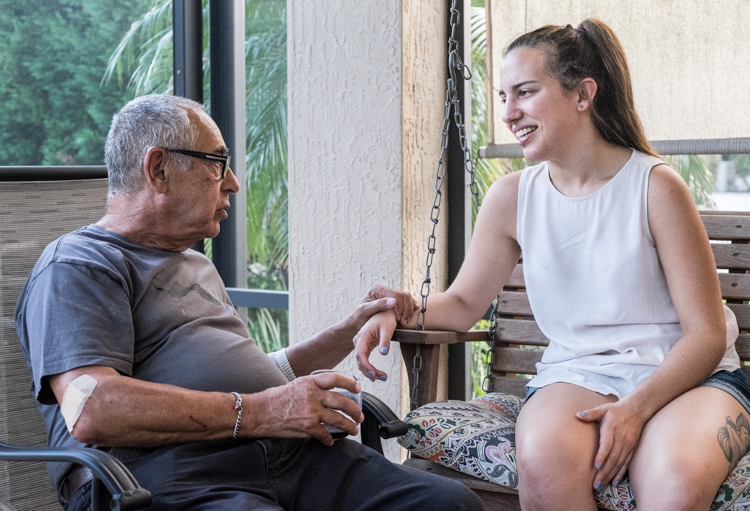 37_11
Ilan and Paige have two adorable little dogs: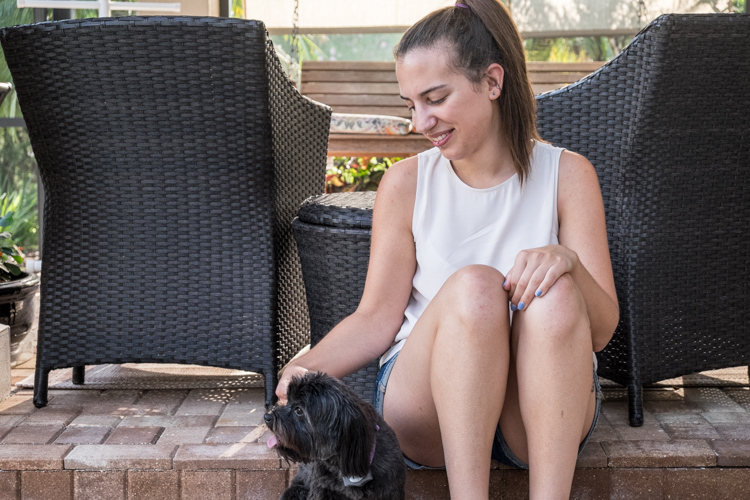 37_12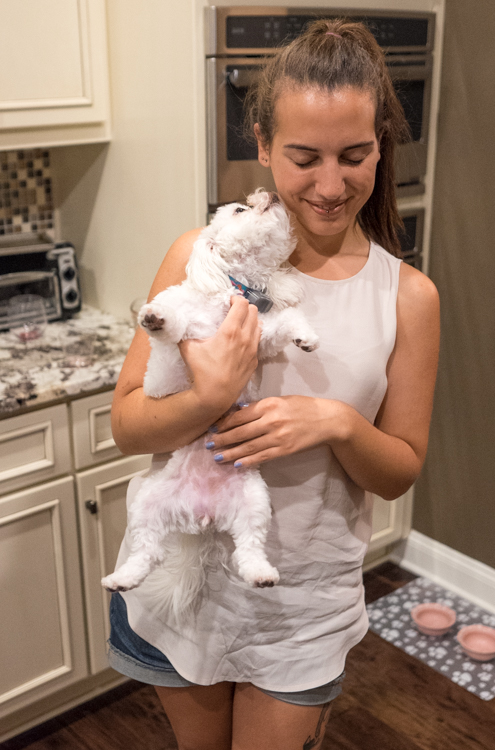 37_13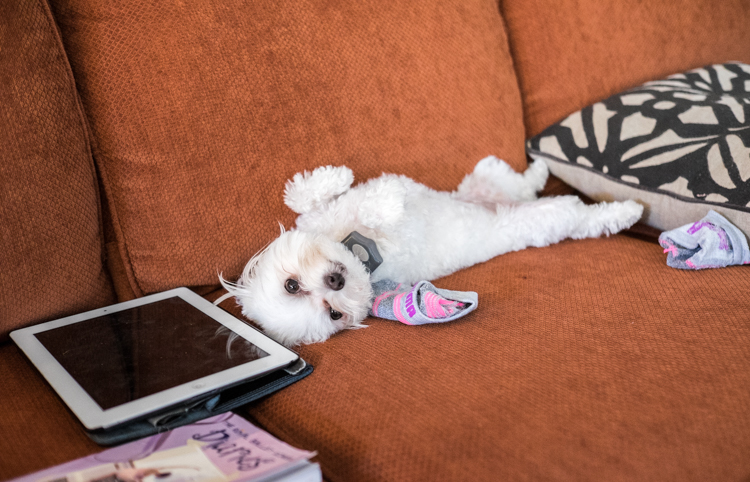 37_14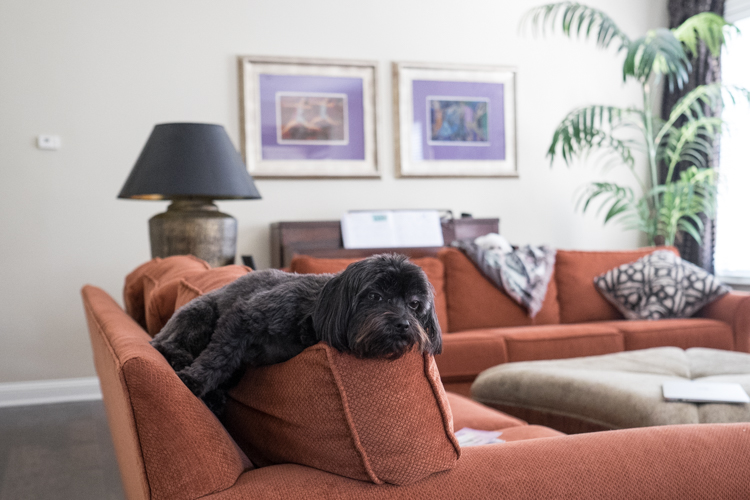 37_15
The next day we went for lunch at a Jacksonville gastropub called Kickbacks. The beer selection was enormous: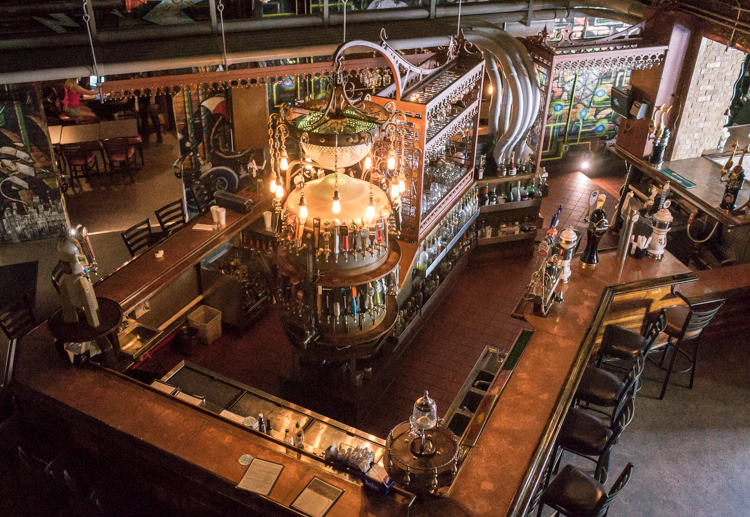 37_16
Pennies are generally quite useless these days, so Kickbacks has used them in a creative manner: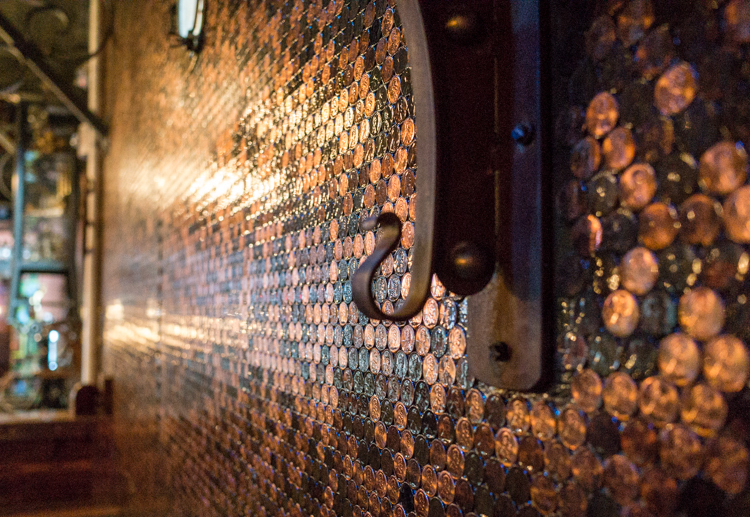 37_17
Matthew, our server at Kickbacks. I told him that I was going to add the beer I had to my beer page (Jai Alai India Pale Ale from Tampa). He insisted that I mention his name, which I did; in turn, I got him to pose for a portrait: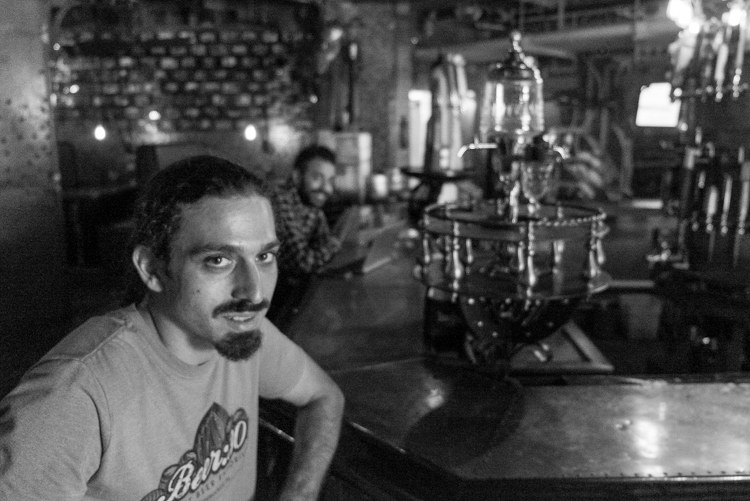 37_18
After lunch, Ilan drove us to his parents' house in Atlantic Beach, in effect a suburb of Jacksonville, but a completely different place than the incredibly sprawling big city: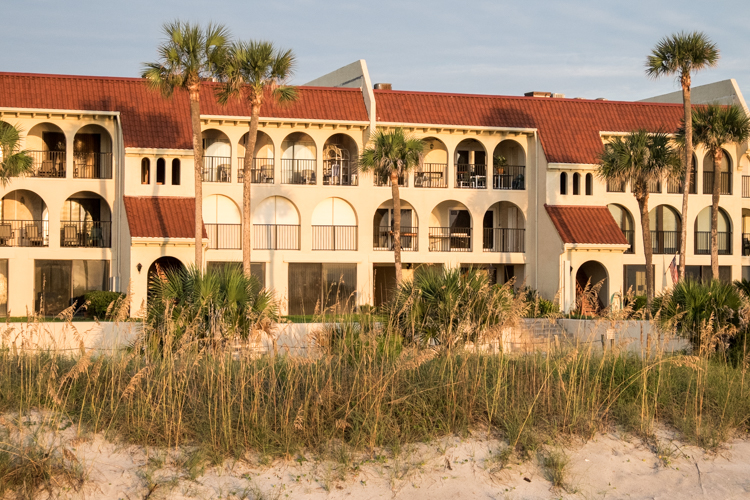 37_19
The next morning I walked out to watch the sunrise. This is the view just a few metres from my uncle's rear door: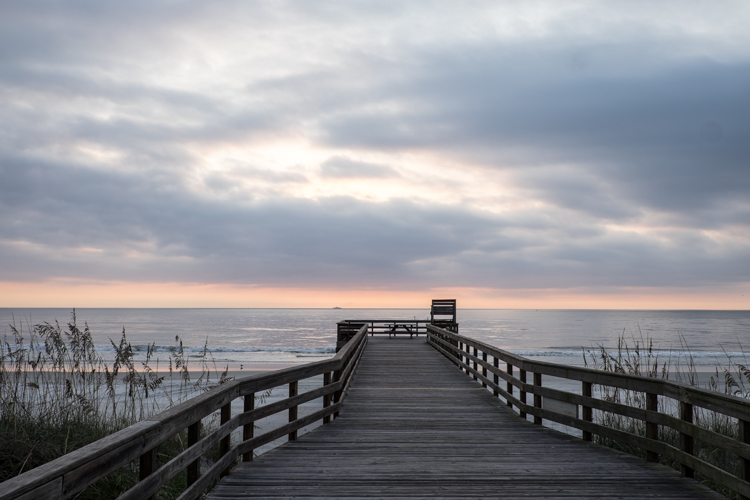 37_20
Many people take advantage of the cooler morning hour to take a walk on the beach, something which will be virtually impossible a few hours later: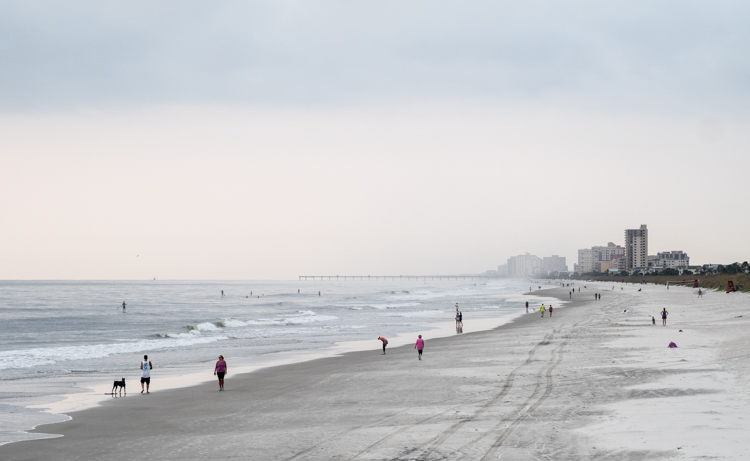 37_21
The sunrise is beautiful: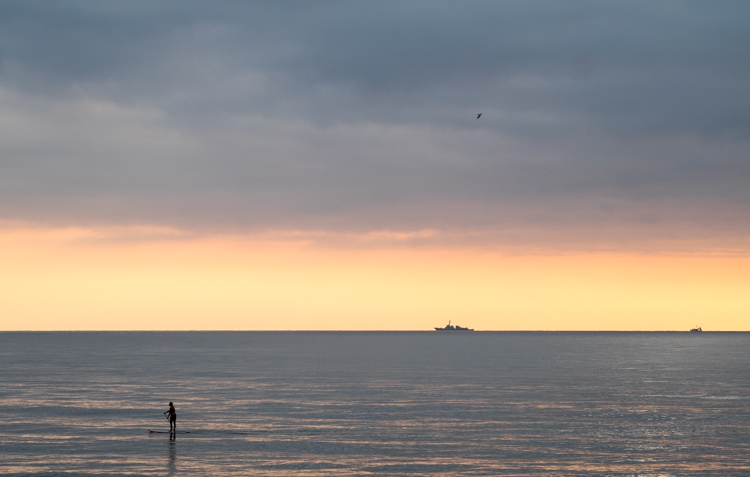 37_22
It is not just teenagers who are tethered to their phones: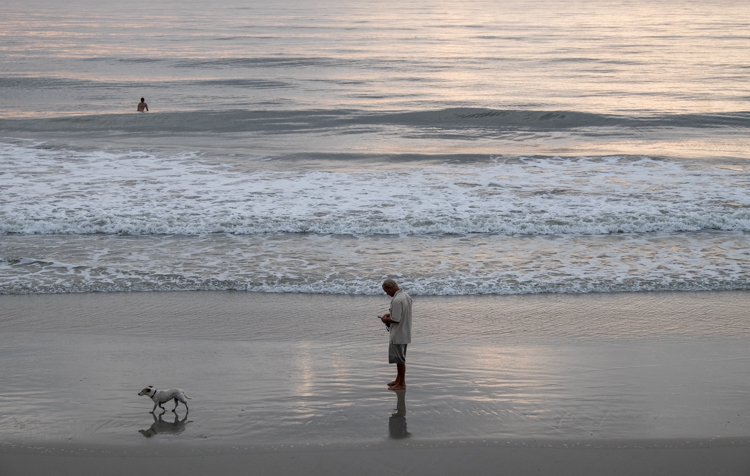 37_23
A surfer looks for a wave to ride: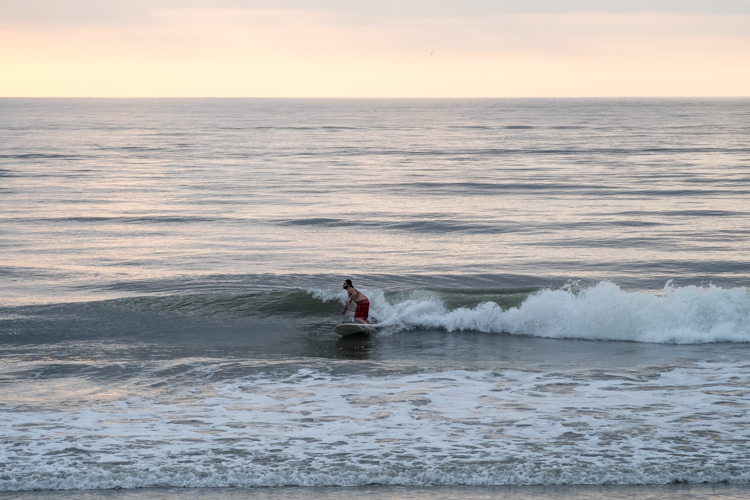 37_24
The inevitable result: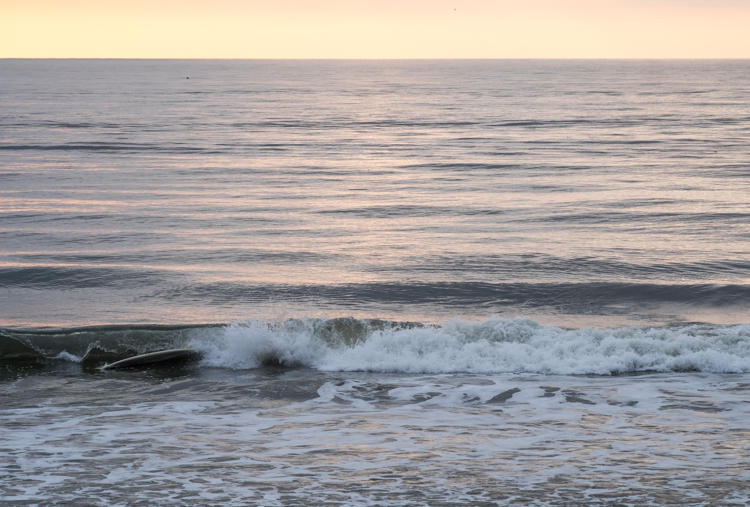 37_25
Later in the day, I took advantage of a racing bike my cousin from California keeps at his parents' place, and cycled down to St. Augustine along Route A1A, for a total ride of 102 km. I have put up a few pictures from the ride here. About 2/3 of the way through the ride, I stopped at a convenience store to buy a drink and met a fellow cyclist, Tom from Alabama. I took a picture of Tom: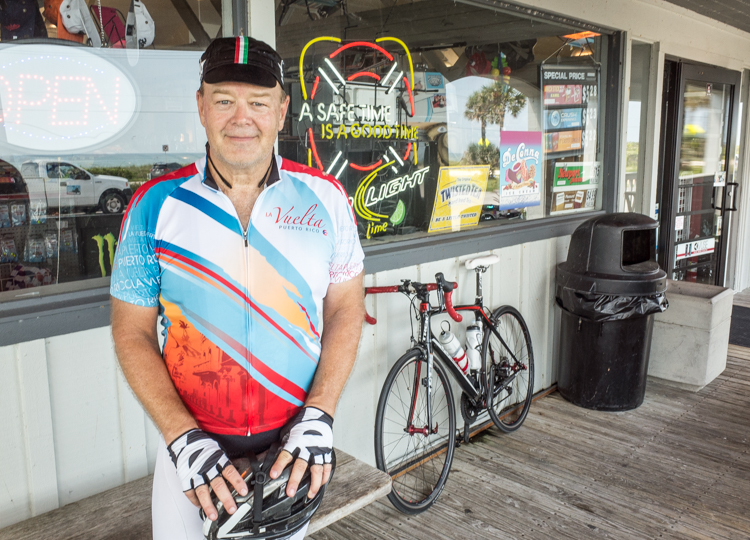 37_26
And Tom took a picture of me with my little Ricoh:

37_27
Zev talking to Monica: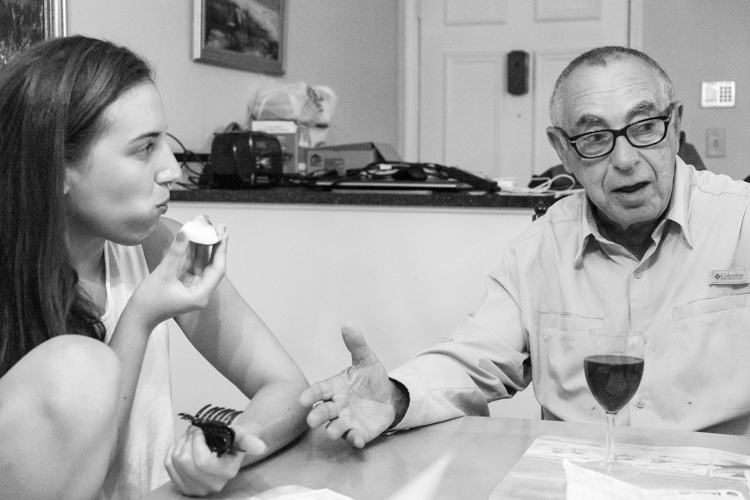 37_28
The next day there was another beautiful sunrise to enjoy: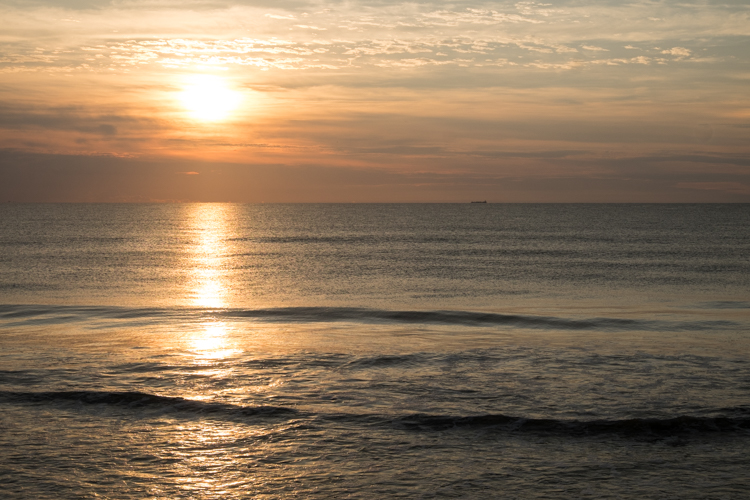 37_29
Everything was bathed in the warm early morning light: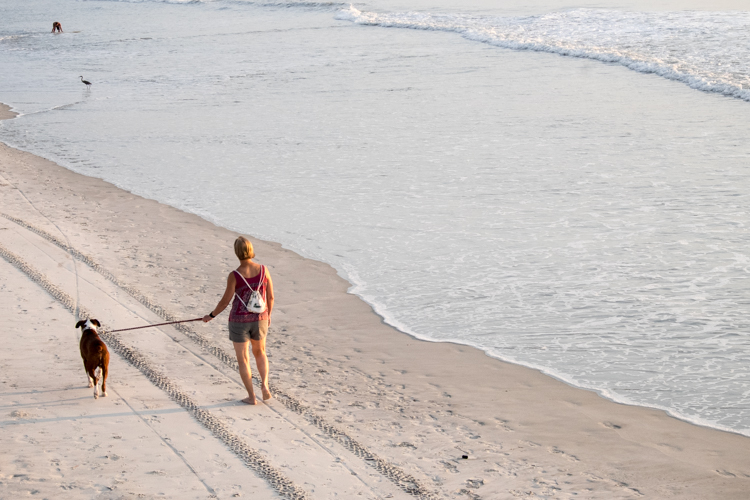 37_30
Looking for breakfast?: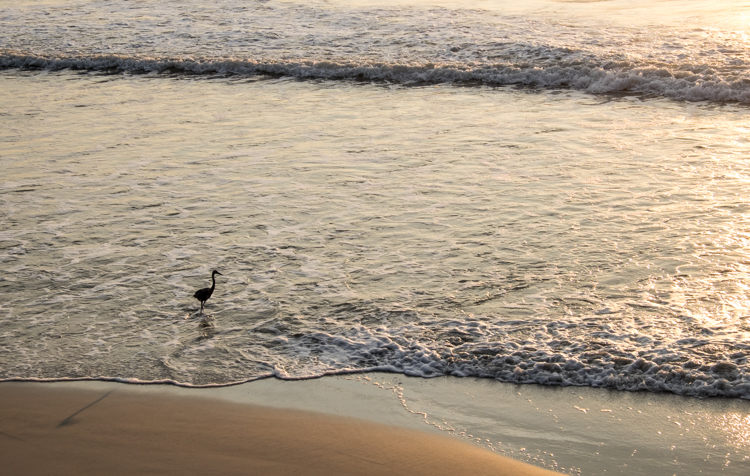 37_31
Later, I went cycling again, this time a shorter, 65 km ride across Jacksonville and back, passing some nice looking swamps and marshes along the way: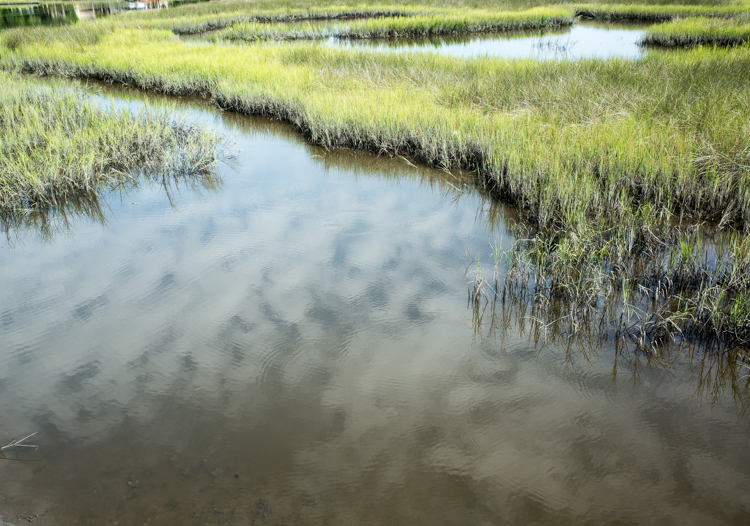 37_32
I ended up at Jacksonville University. The two dolphins mark the main entrance: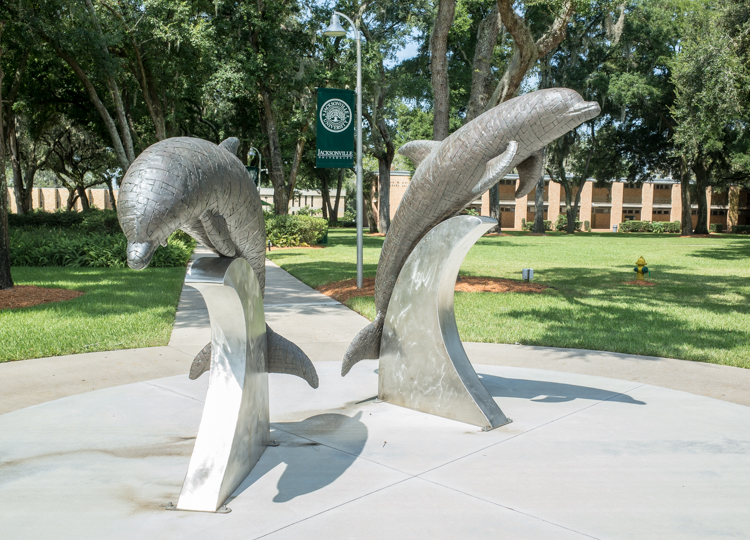 37_33
The university campus is quite pleasant, with lots of greenery and shade: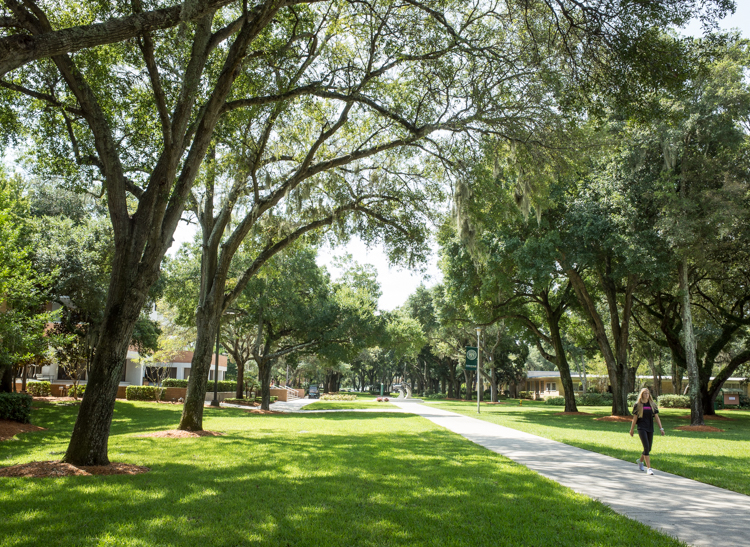 37_34
Back in Atlantic Beach, leftovers from a recent local election campaign: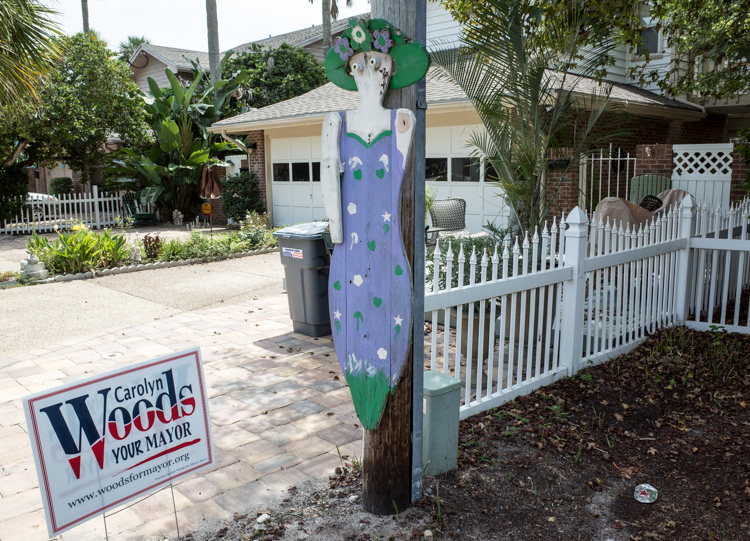 On Thursday evening we flew back to Philadelphia, to spend the final weekend of our stay with Moses, who had come back from Colorado the same evening.
37_35
Friday morning, Moses is working from the hotel room: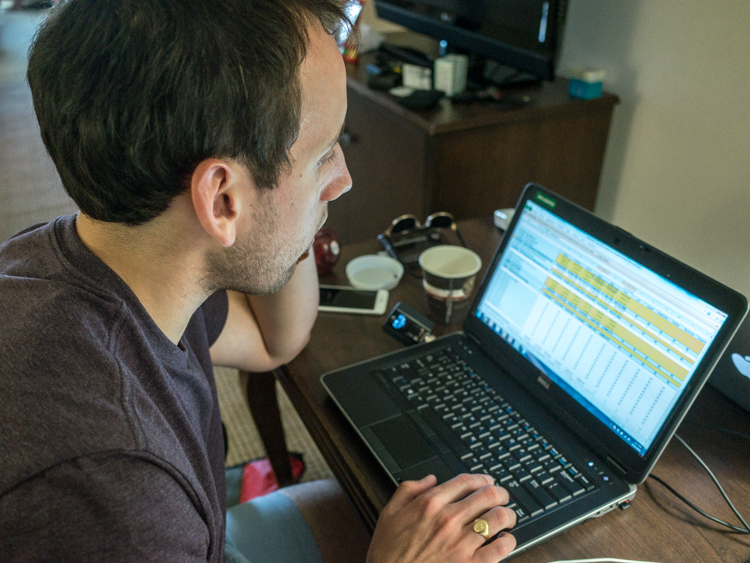 37_36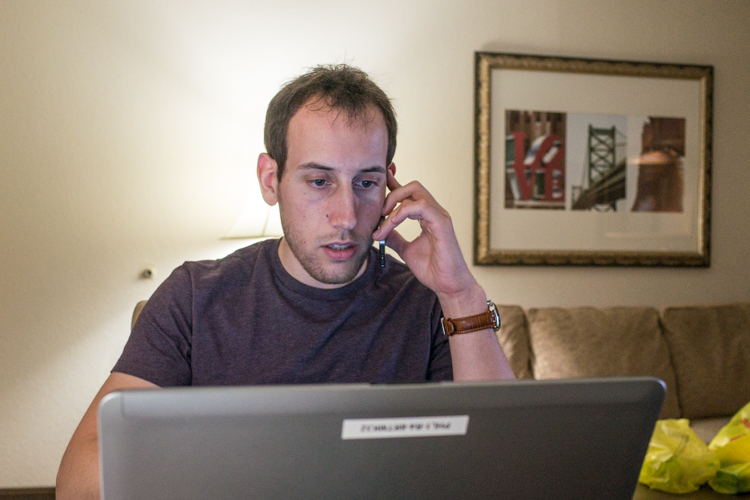 37_37
My two children (who are not children) went out Friday night: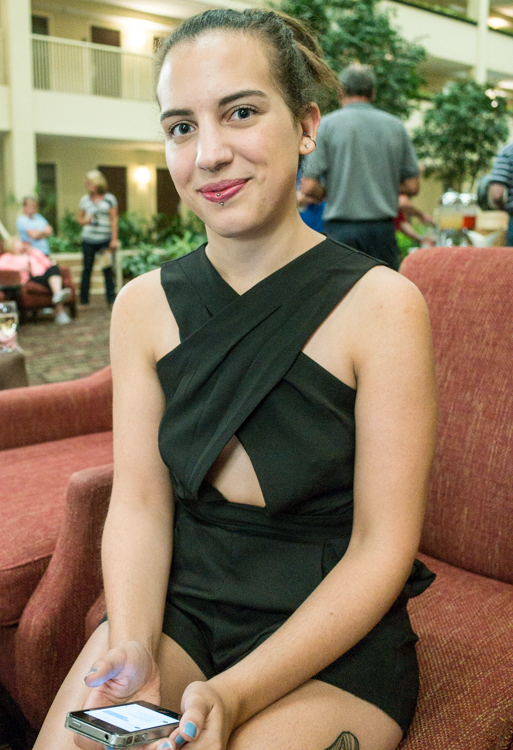 37_38
Friday night dinner at the Abbaye. As the name suggests, this is a restaurant that has a good Belgian beer selection, but we were there for the local craft beers and the excellent food with many vegan options for Monica: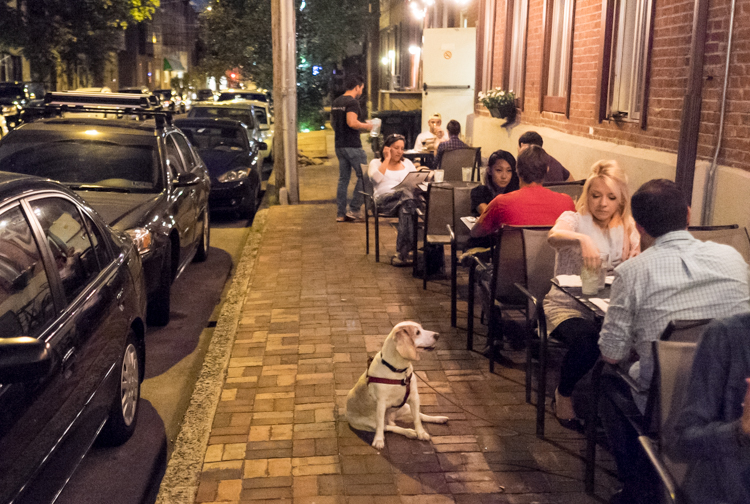 37_39
Here is an example, a vegan Philly "cheese steak" with sweet potato fries. It was every bit as good as a real cheese steak: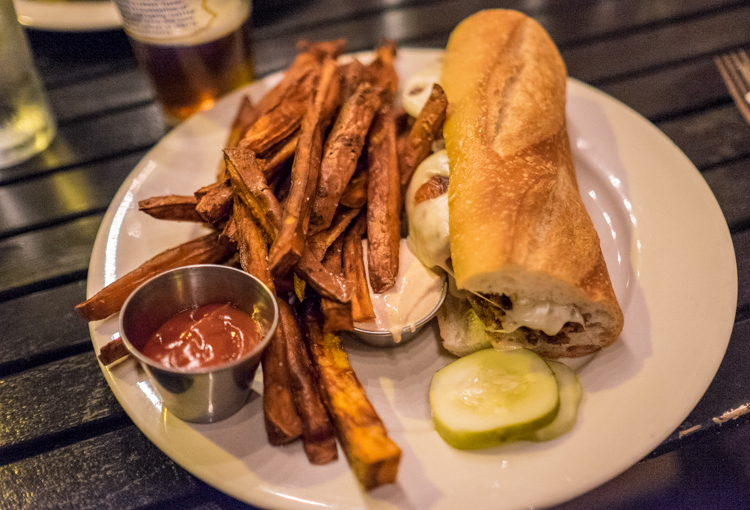 37_40
Tasty math: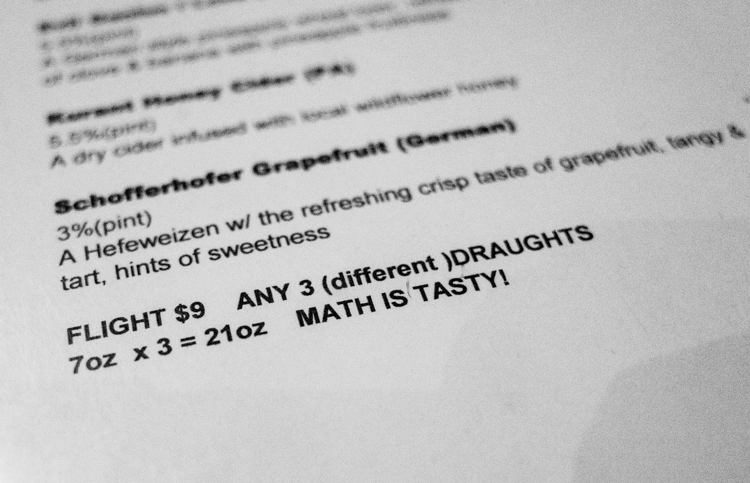 37_41
Our last full day, Saturday, was devoted to walking around Philadelphia, starting with the Reading Terminal Market. While walking from the parking to the market, I could not help notice the juxtaposition of the billboard and the hospital behind it: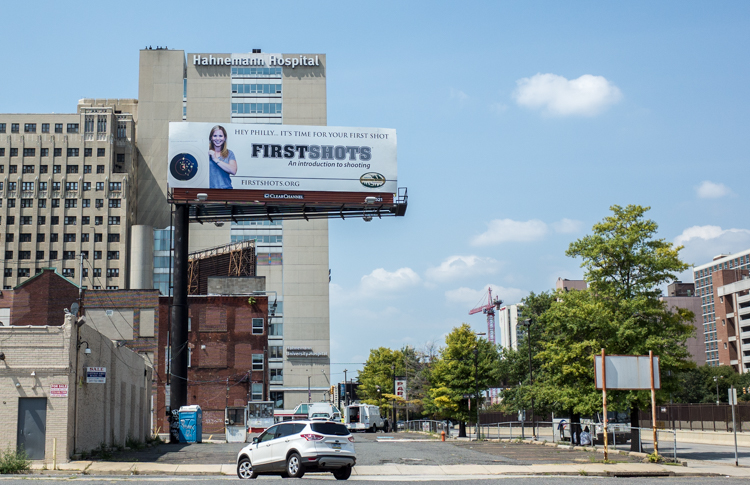 37_42
Reading Terminal Market was crowded in a nice way:

37_43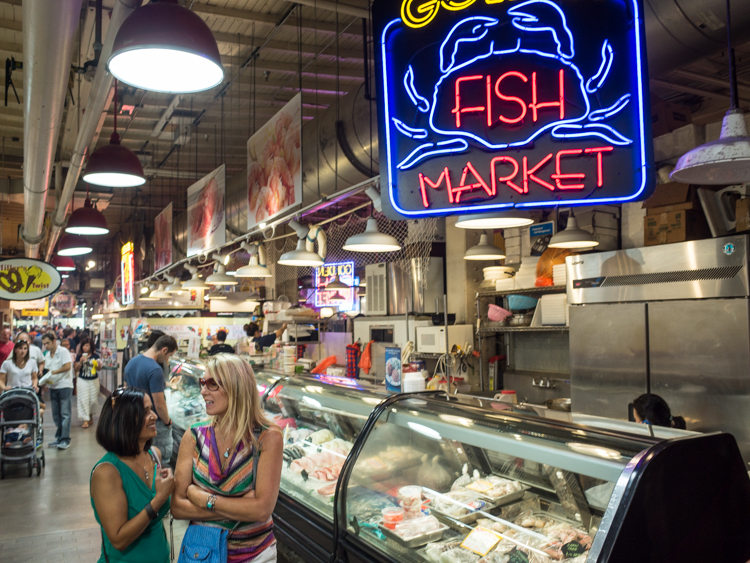 37_44
Amish veggies: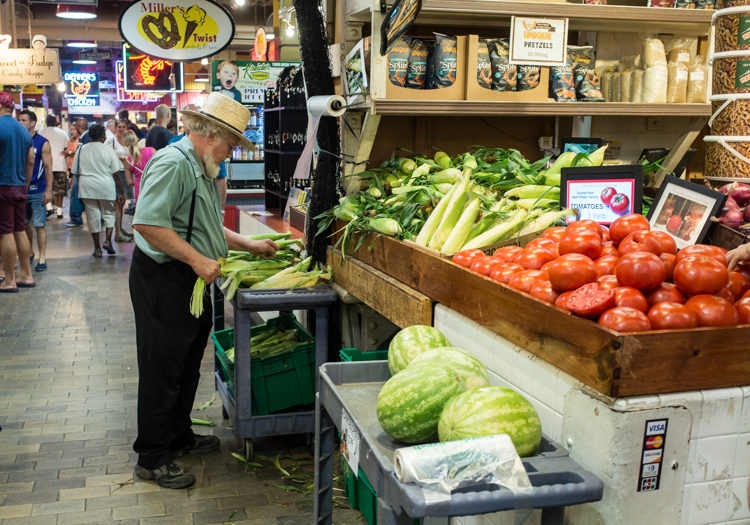 37_45
The good things in life: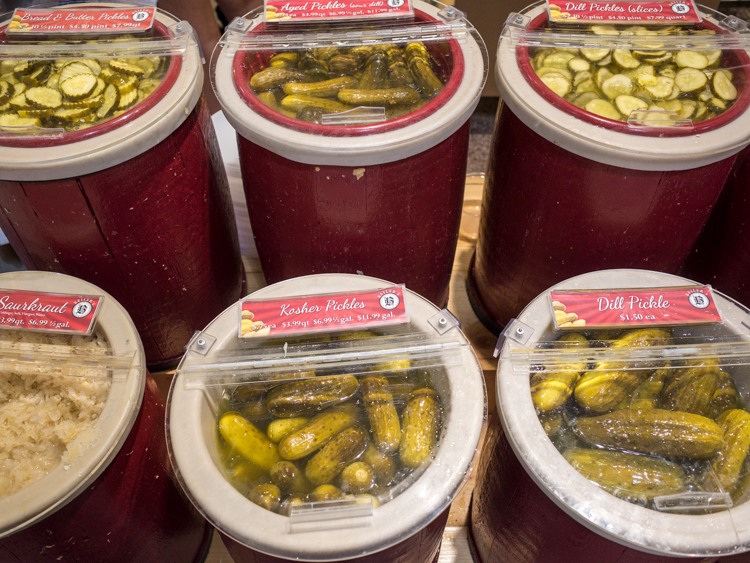 37_46

37_47
As we moved around, I continued to marvel at the many murals: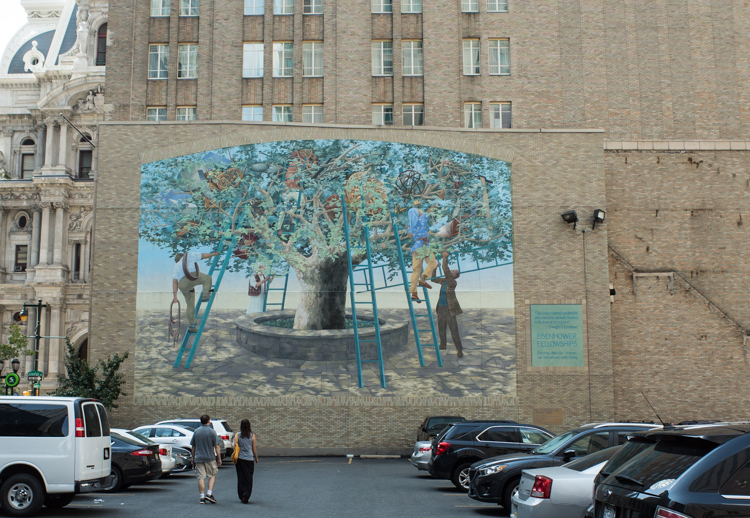 37_48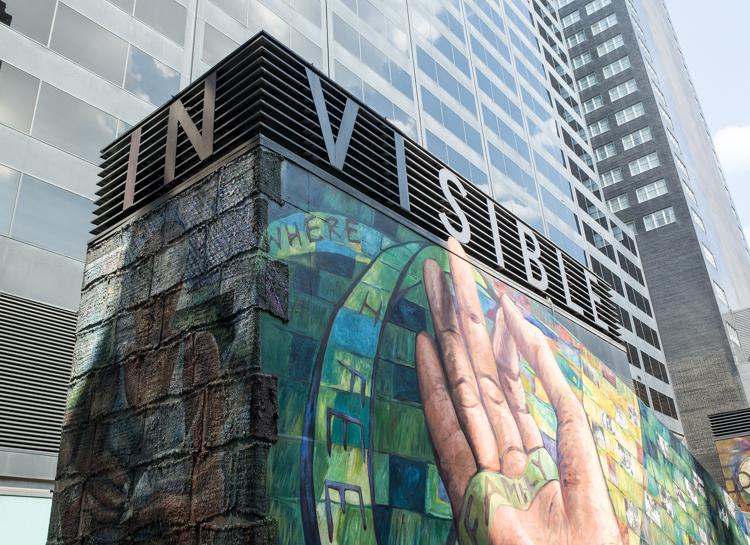 37_49
A bar one cannot help notice: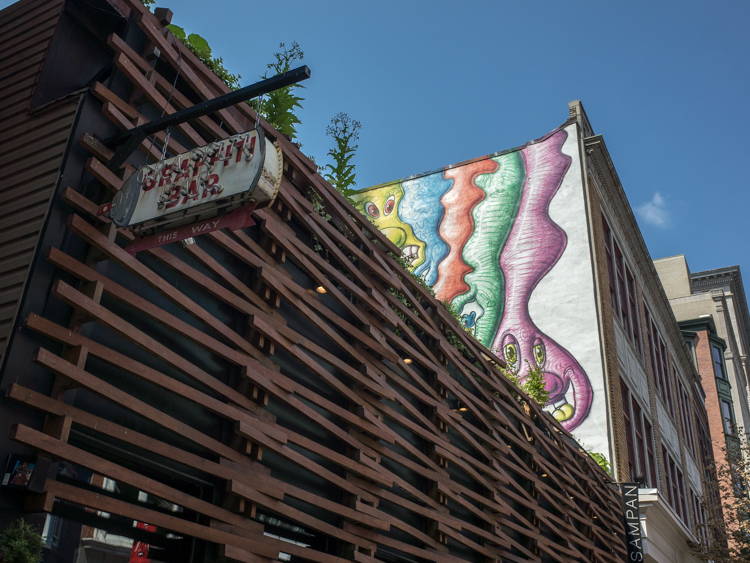 37_50
The entrance: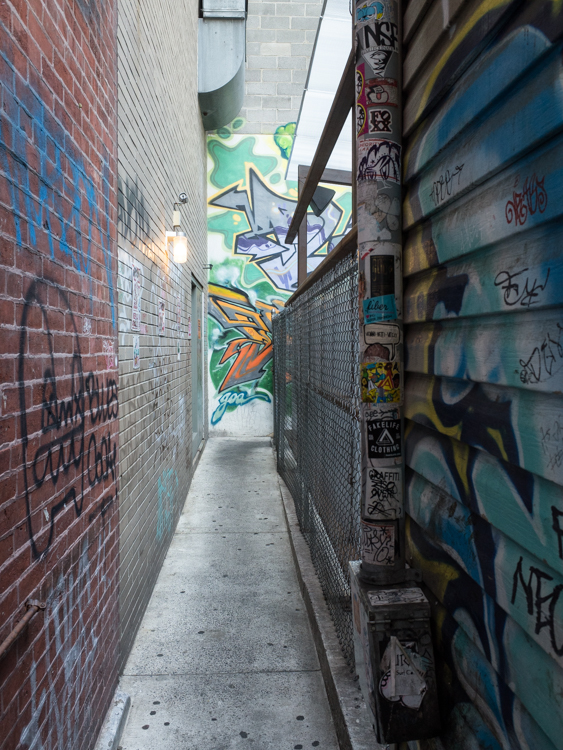 37_51
Most proper US cities have a Chinatown. Philadelphia is no exception:

37_52
Another mural. I think this is wonderful; a parking lot is inherently ugly, but here it has been made beautiful: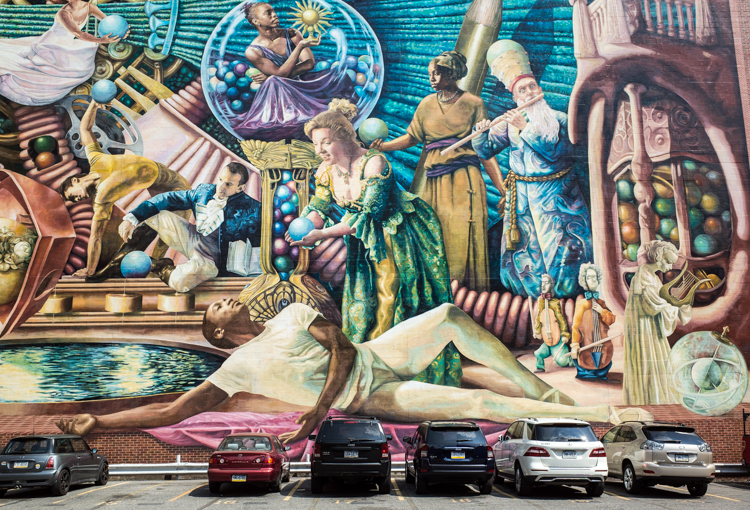 37_53
In the "gayborhood". I do not know if that is an official name, but that is the word my daughter used: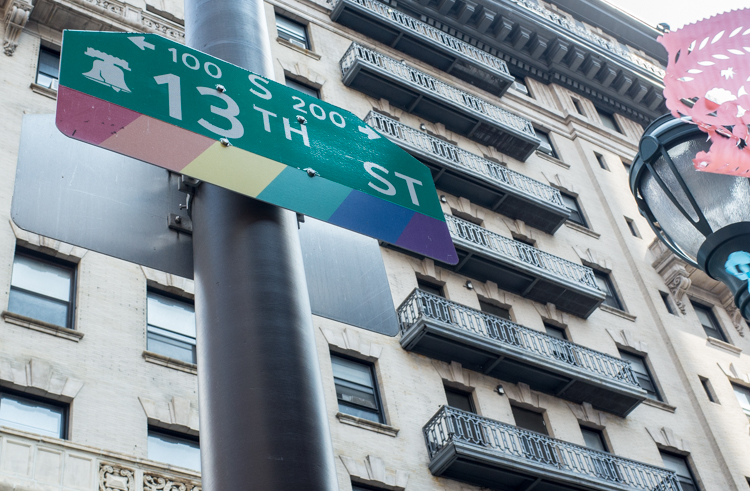 37_54
Rainbow pedestrian crossing:

37_55
Bicycle parking outside Curtis Institute of Music: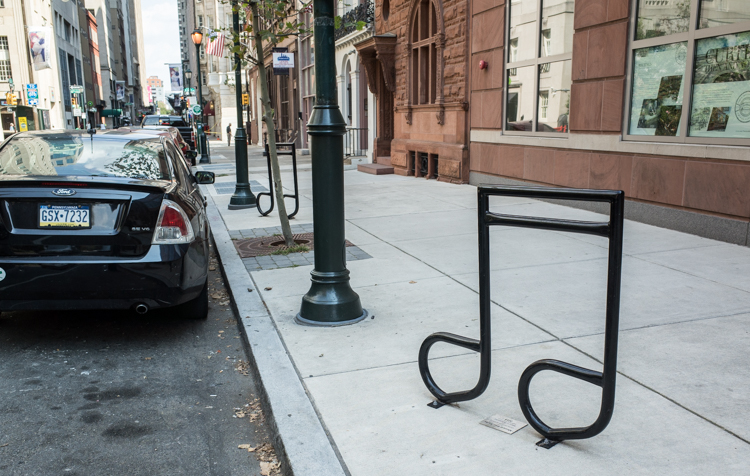 37_56
More pope stuff: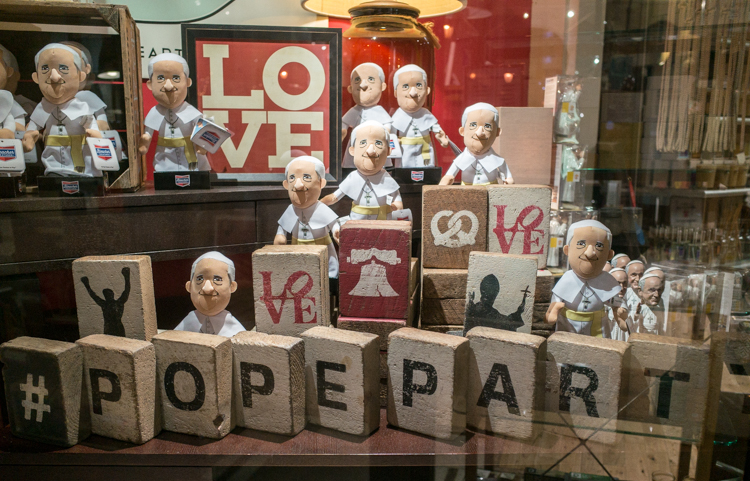 37_57
We walked on to Rittenhouse Square, a place I have always liked. When the weather is nice, as it was that Saturday, it is a veritable oasis in the city: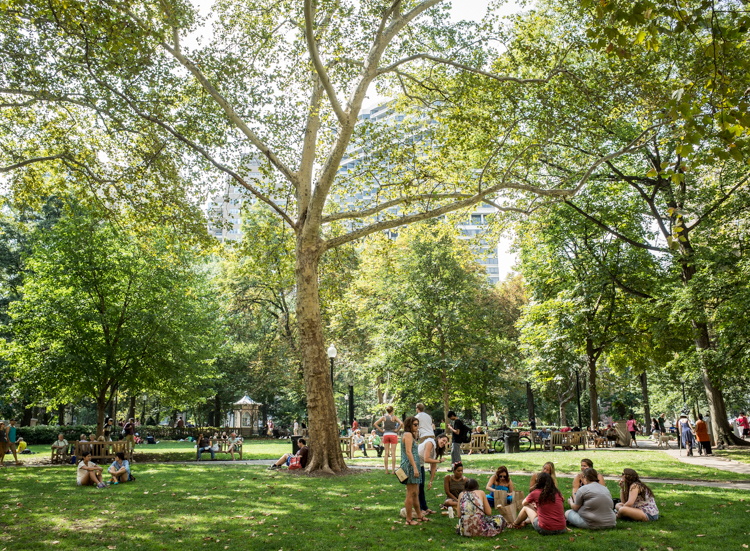 37_58
Chess: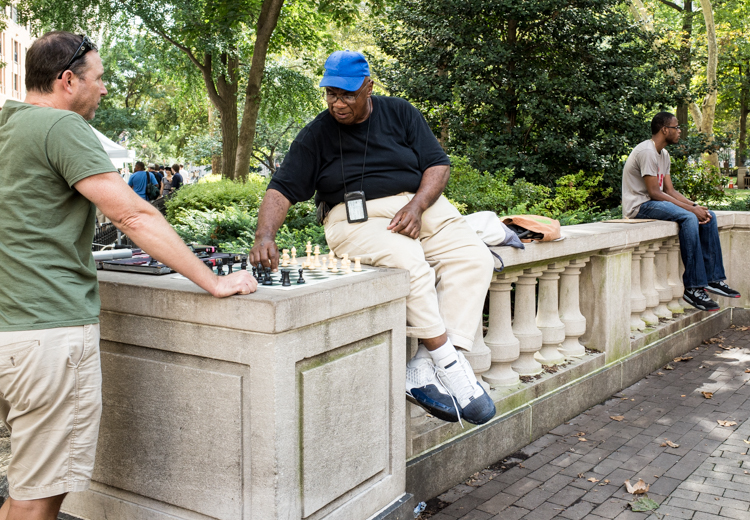 37_59
Along the edge of the square there was a farmers market. I chatted with this couple from the town in New Jersey where we lived from 1990 to 1995. The woman was born at the same Princeton hospital as my daughter: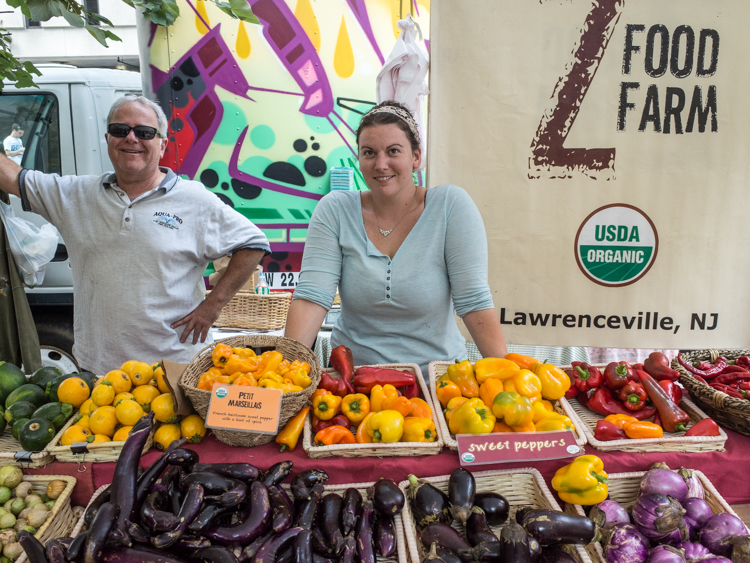 37_60
Suddenly I noticed a group of cyclists who began to disrobe. It turned out that a Naked Bike Ride was about to begin: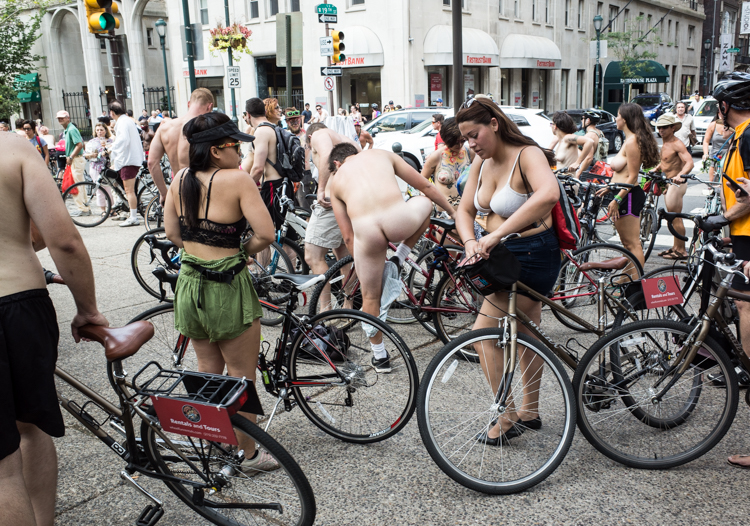 37_61
A while later, while we were having a beer at an outdoor café, the Naked Bike Ride rolled by in all its glory: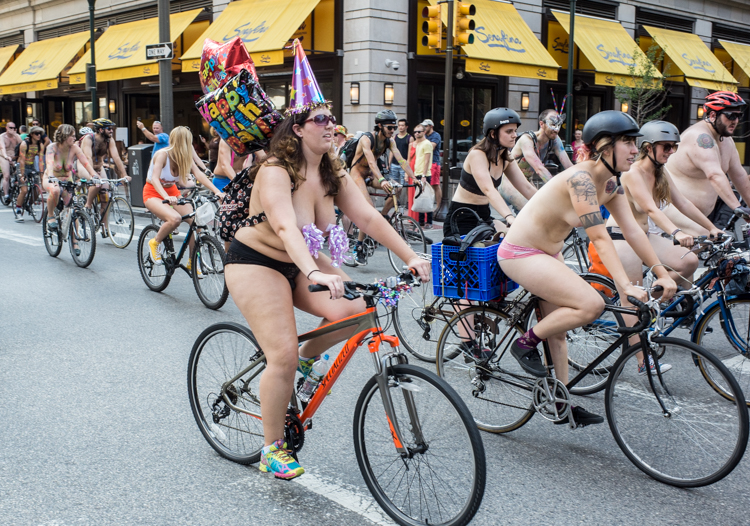 37_62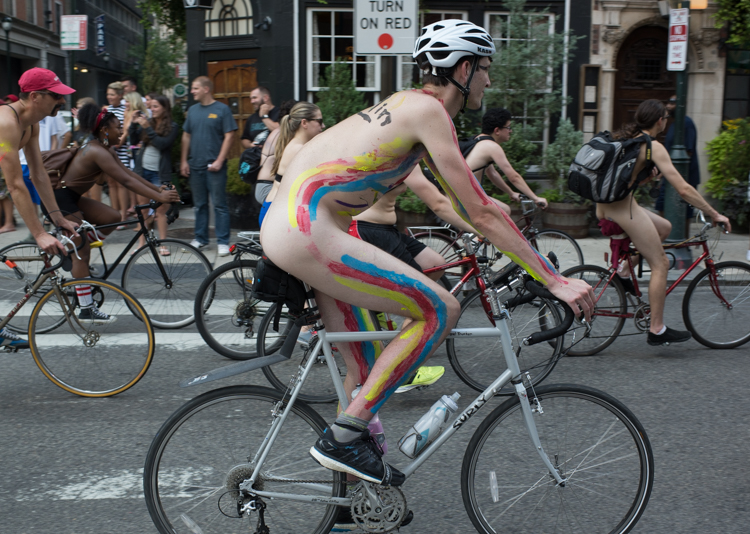 37_63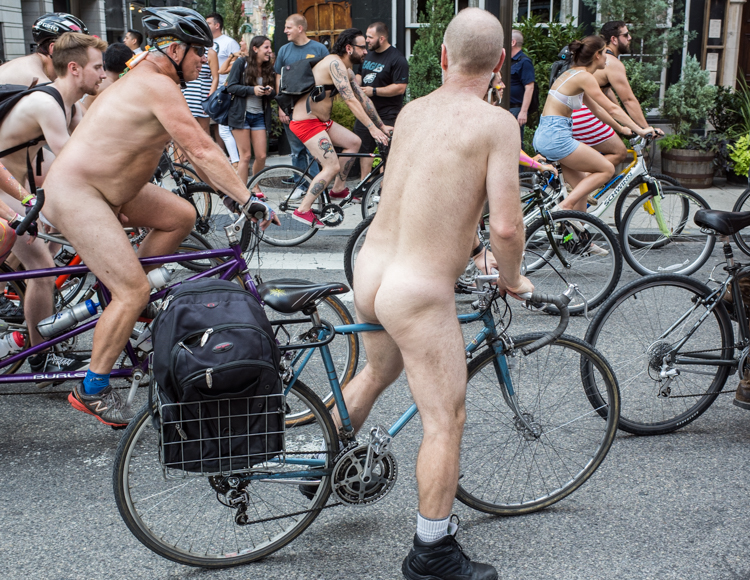 37_64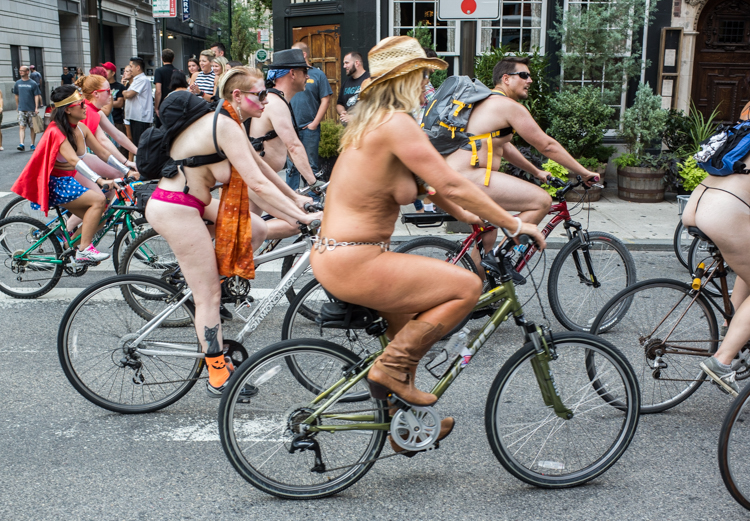 37_65
Even here, the Pope theme is present: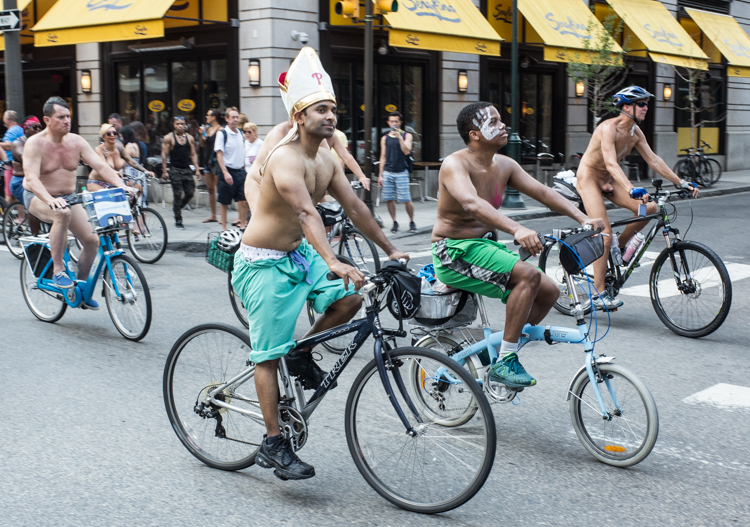 37_66
We finished the day with the Art of the Brick exhibition at the Franklin Institute. I had already seen it once, in Brussels last year, but it was great to see it again in Philly and to share it with my family: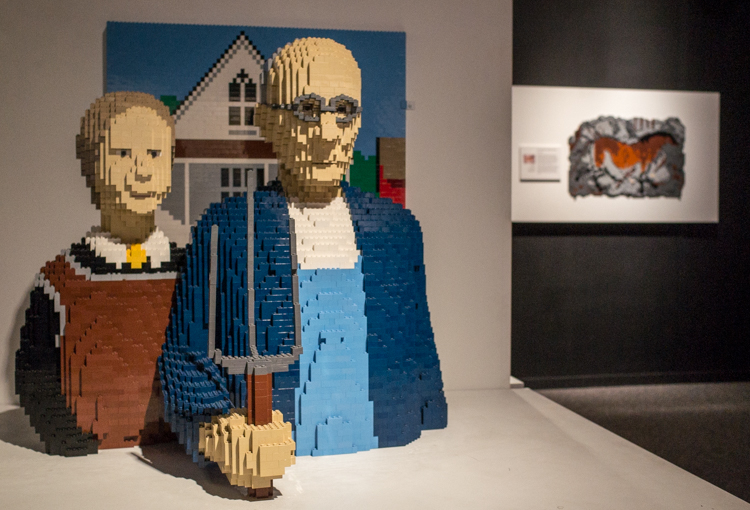 37_67
My children were enthralled: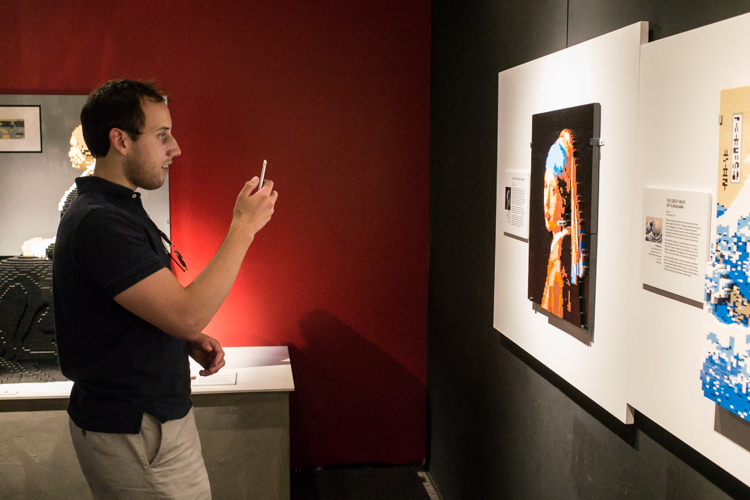 37_68
As were all other children, young and old: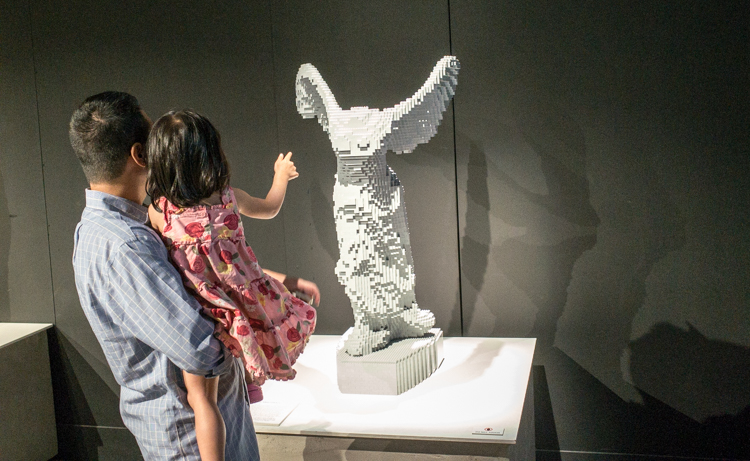 That evening, we had our last dinner together for the next several months, and the next day we flew home to Spain.