Back in Brussels for a couple of days last week, but also the usual cycling, and–joy–a visit by my daugher, cut short by several days due to the French air traffic controller strike but still a week and still great to have her at home.
27_1
The square in Aigües, one of my standard cycling stops. The owners of this bar are evidently Dutch: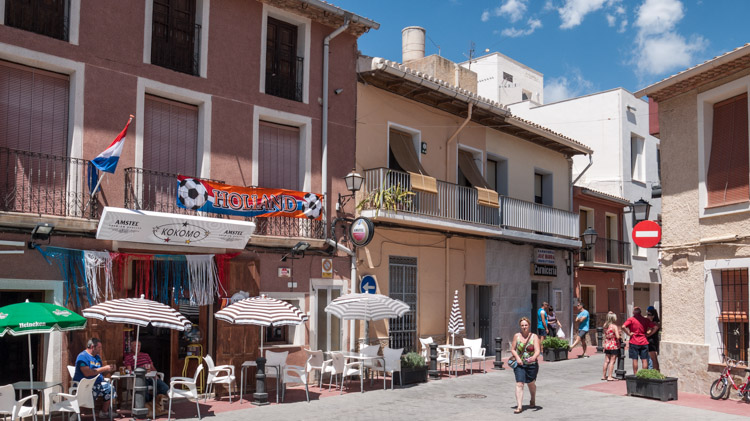 27_2
Another cycling picture which I have posted before, of the town of Busot. I just liked the light on this particular morning (in general, now in the summer I tend to cycle earlier in the day, since by noon the temperature inland often reaches 40C/104F, and climbing hills in such heat is not fun):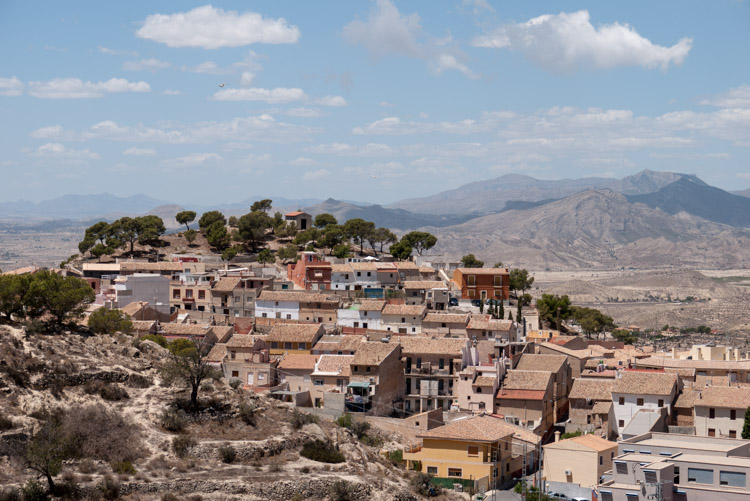 27_3
When I look back, I can see the coast and Alicante in the distance: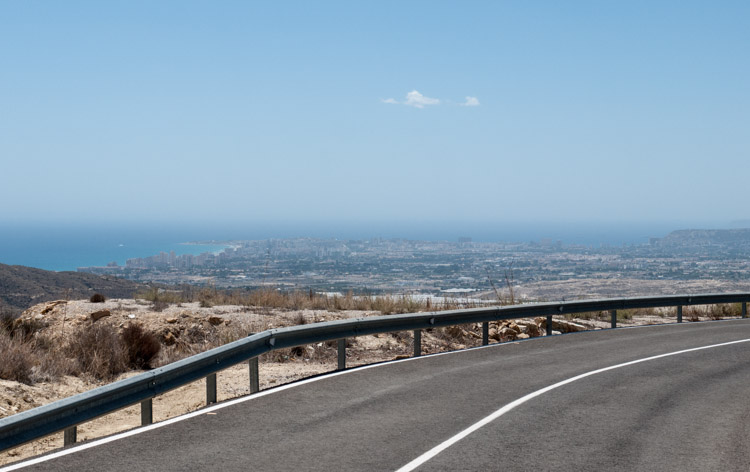 27_4
The mountain roads are popular with all species of cyclists, both road (my tribe) and mountainbike: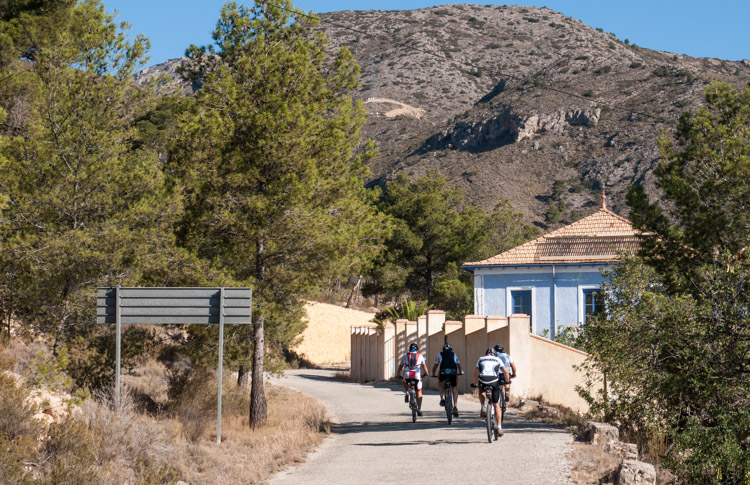 Then on to Brussels.
27_5
The façade of Berlaymont (the main EU Commission building) decorated for the commemoration of World War I and reminding us that the peace we now enjoy is something to be treasured and protected:

27_6
In the evening, I walked (again) through the Parc Cinquantennaire to my cousin's house for dinner. On the way, I snapped a few shots showing people enjoying the delightful early summer weather: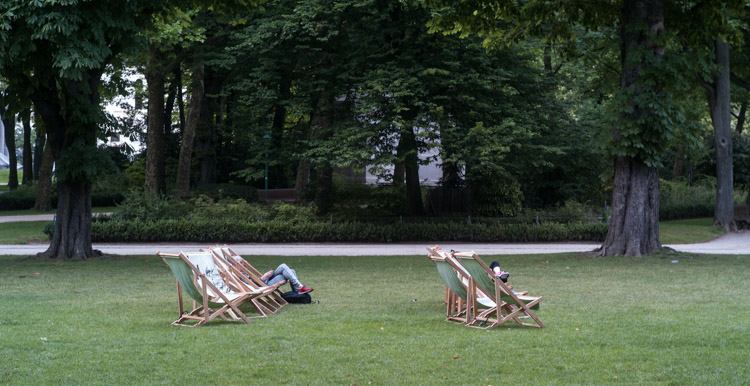 27_7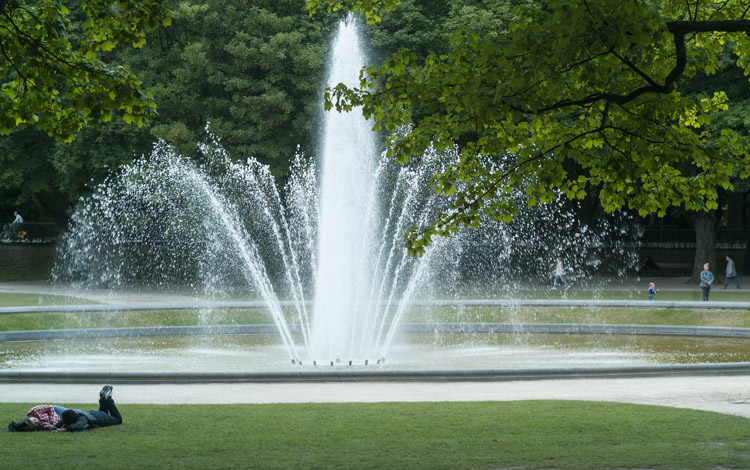 27_8
After dinner, I walked back to my hotel. It was late but still dusk on Avenue de Tervuren, one of the major roads leading out of Brussels: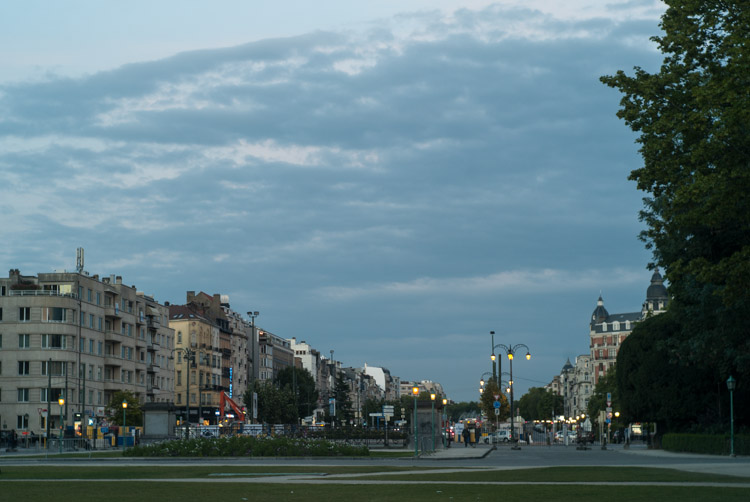 27_9
The next morning, as I often do, I went for a walk in Parc Leopold: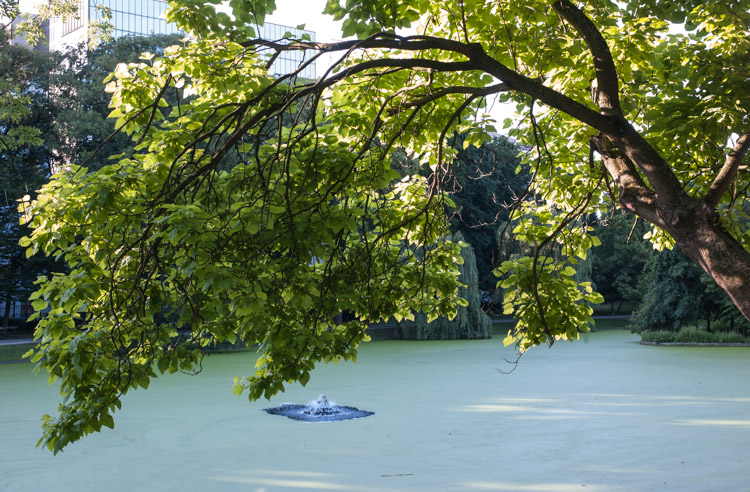 27_10
Traces of the World Cup: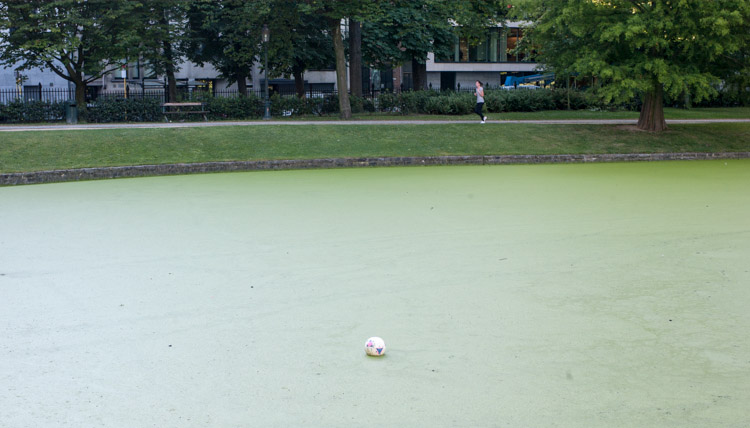 27_11
Lace window: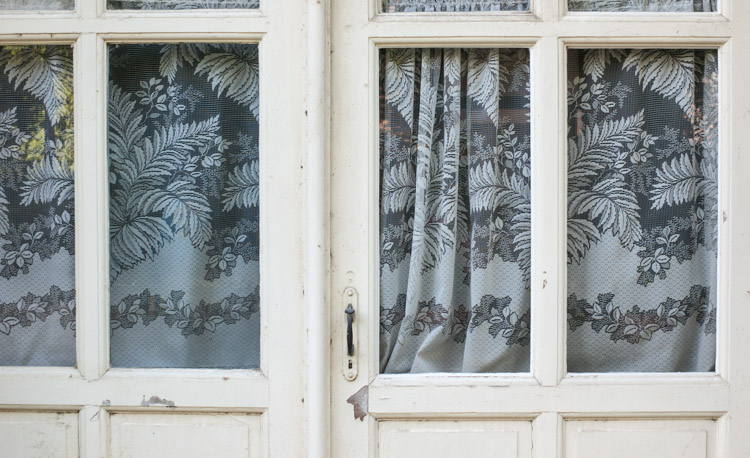 27_12
Doggie toilet, Chaussée d'Etterbeek: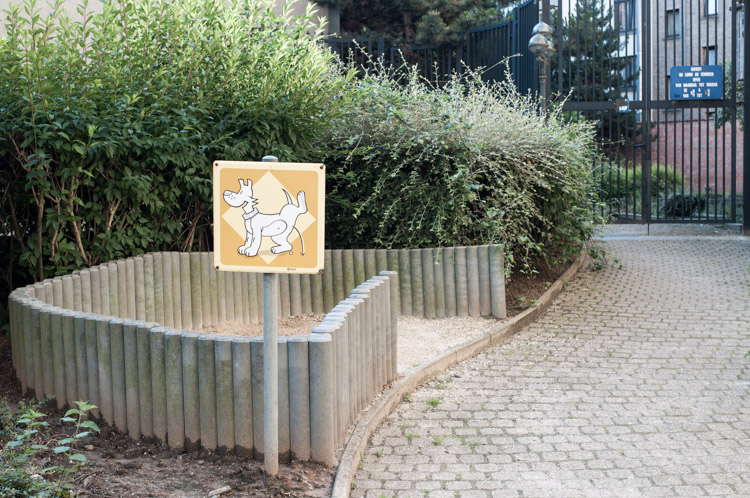 27_13
Early morning, Chaussée de Wavre at Place Jourdan: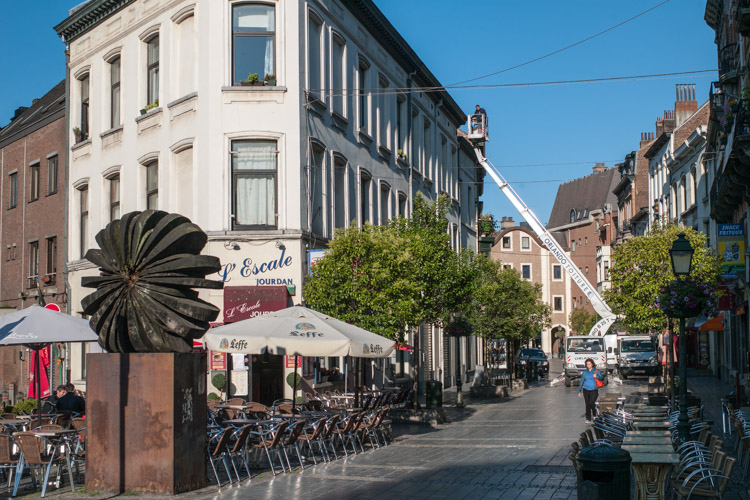 27_14
Another frequent subject for my photographs, the fries sculpture on Place Jourdan, but here seen from the other side: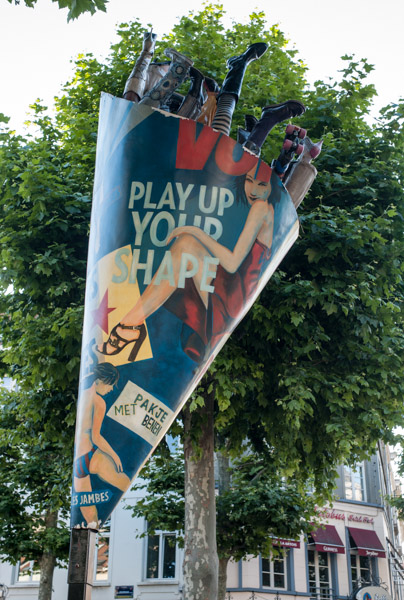 27_15
Base of lamppost, Place Jourdan: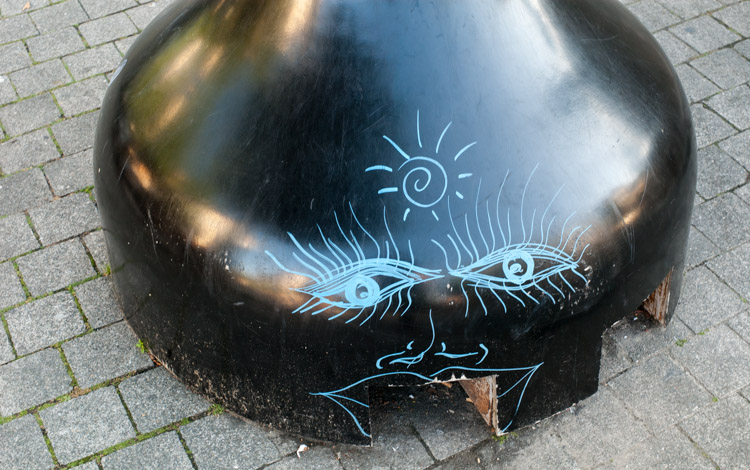 27_16
Morning in the EU Quarter: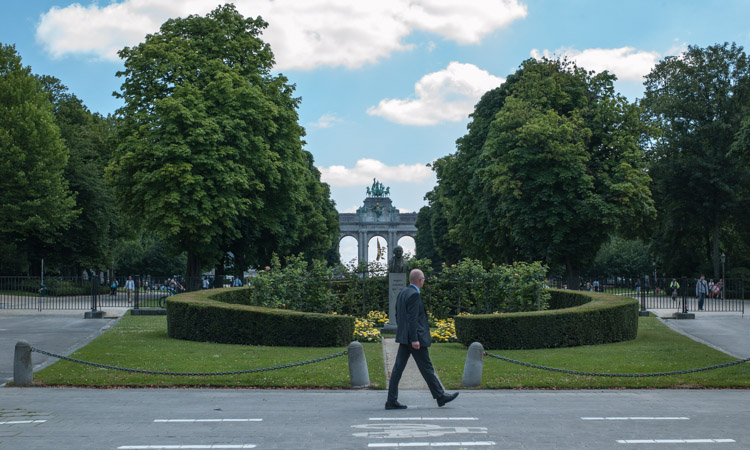 27_17
Back home, a dog walk picture, a flower struggling through the fence (successfully in this case):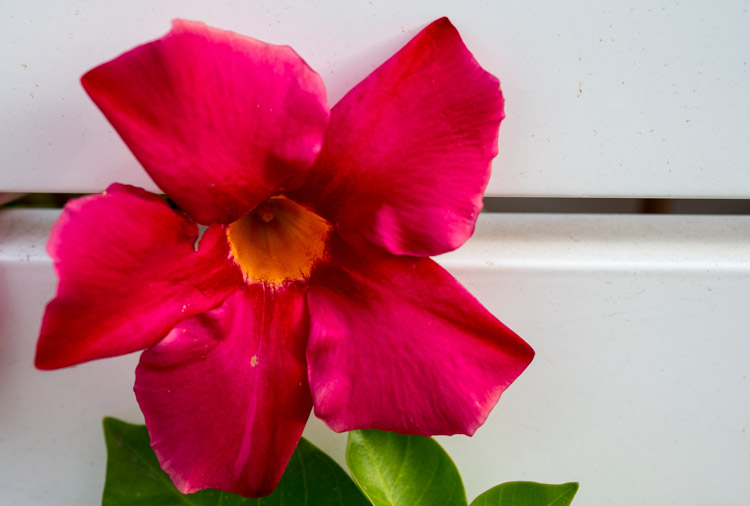 27_18
My late mother's cactus revived and died again this week. For more details of what I call the "miracle of the cactus, look here: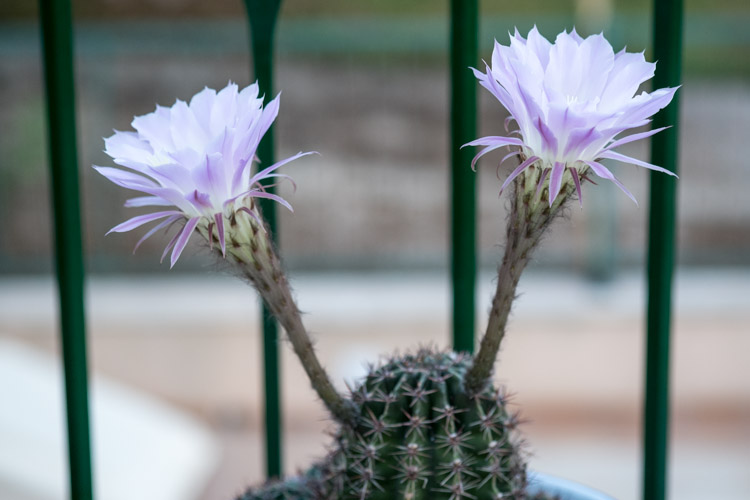 27_19
Monica spent the week with us, before flying back to Cardiff on Saturday. She has to do an internship at a hospital there the next three weeks. My wife went with her to buy some "professional"-looking clothes, and I posed her with an appropriate book:

27_20
Saturday morning, Alicante airport. Once again, we are saying goodbye to one of our children. Not for long this time, though. She will be back on July 26th: