In the third week of November, we hosted a series of meetings with stakeholders in Brussels, which meant another trip to the city, this time a fairly long one, from Monday to Thursday. The most important meeting for me personally was a meeting of our Economics and Statistics working group, which began after lunch on Tuesday. Since the only morning flight from Alicante to Brussels arrives around lunchtime, this meant that to be on the safe side it was better to travel on Monday. But it worked out somewhat differently…
46_1
My itinerary on Monday was a flight with a change in Barcelona. Unfortunately, the Alicante-Barcelona flight was delayed just enough to make me miss my connection in Barcelona. To make matters worse, they had no more flights to Brussels that day, and so they offered to rebook me on a flight Tuesday afternoon. This was obviously useless given that I needed to be in Brussels Tuesday at 2 p.m., so I tried to talk the airline into booking me on a flight with another airline that did have a flight to Brussels that evening. But no luck, they would only rebook me on their own flights. After some to and fro, I ended up getting rebooked on an early Tuesday morning flight to Paris, from where I would take the high-speed train to Brussels. This meant a night in Barcelona at the airline's expense (plus applicable meals, at least that part was handled correctly), which in turn meant that I was able to have a beer at Café Zurich, a magnificent bar at the top of the Rambla that is the spiritual home of the Leica Users Group in Europe:

46_2
Someone wrote on the wall of an apartment building, "I want to embrace you again and feel at home". I wonder what story lies behind this: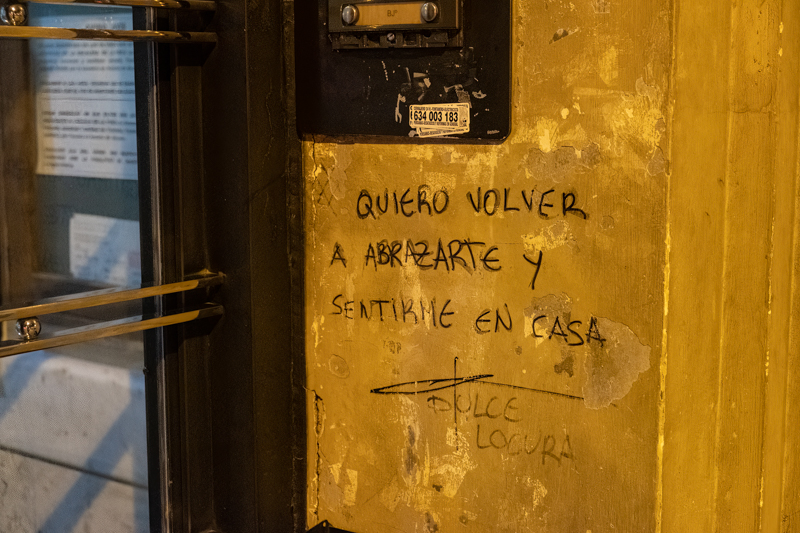 46_3
Catalonia is a nation of readers, and so it is not surprising to see a book vendor outside a metro station: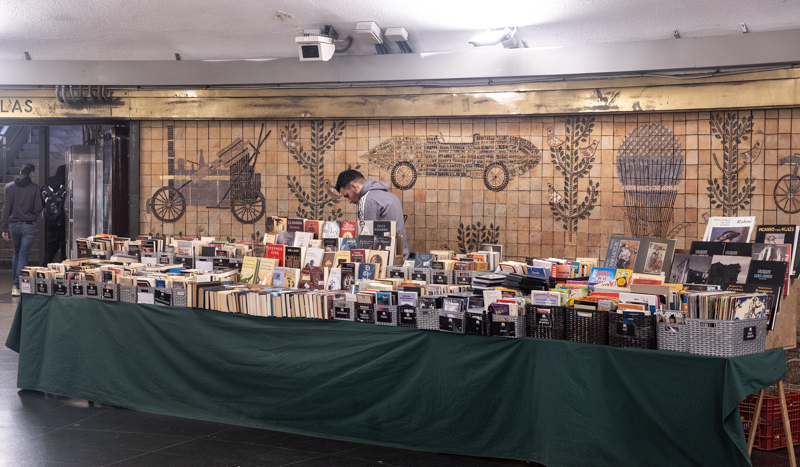 46_4
Tuesday morning things at last worked out as planned. The flight to Paris was on time, I caught the train I wanted to catch, and I made it to the hotel in Brussels where I was staying and where the meetings were taking place with about 1/2 hour to spare, just enough time to check in and change into business attire. In the evening, I was out and about, enjoying lovely Brussels November weather:

46_5
When I participate in business meetings, I do not take the camera bag with me. But I do want to be able to take pictures at all times, so I have the little Ricoh GRII in the pocket of my jacket, and I use it to photograph the people around me. Here is an example, Enrico Turrin of the Federation of European Publishers: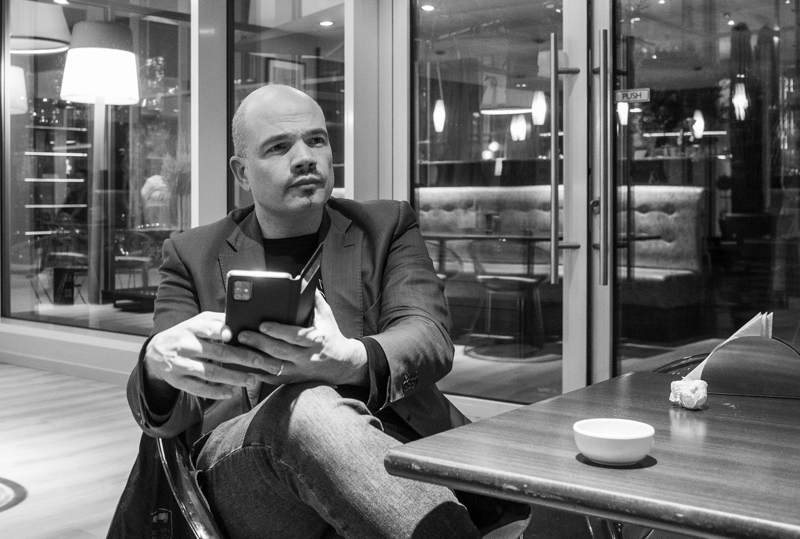 46_6
Tuesday evening, some of us went for dinner at an Italian restaurant near Schuman, La Brace (highly recommended), one of our favourites. Somehow we got talking about ancestry, and the ever-organised Stephanie had her family tree on her phone: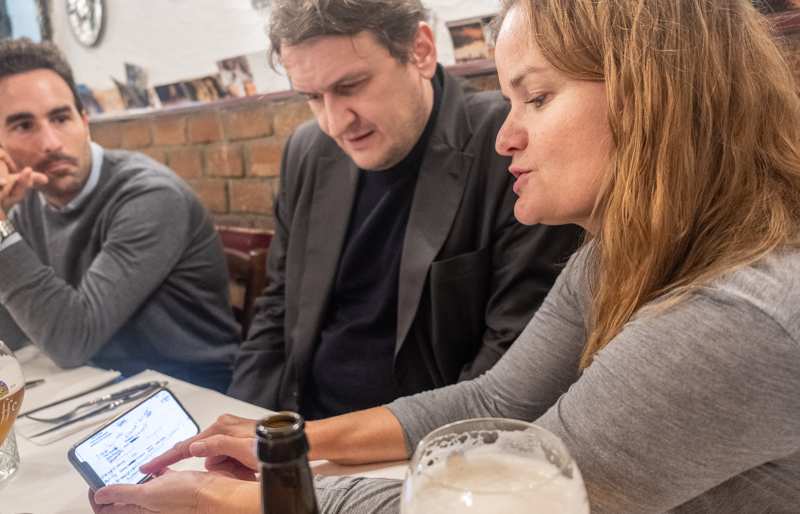 46_7
I had Wednesday morning off, so I decided to visit the Belgium Jewish Museum in a part of the centre called Marolles, which I do not visit that often. I took the metro from the Maalbeek metro station next to my hotel. I have always liked the decoration at this station, with the portraits by Belgian artist Benoît van Innis: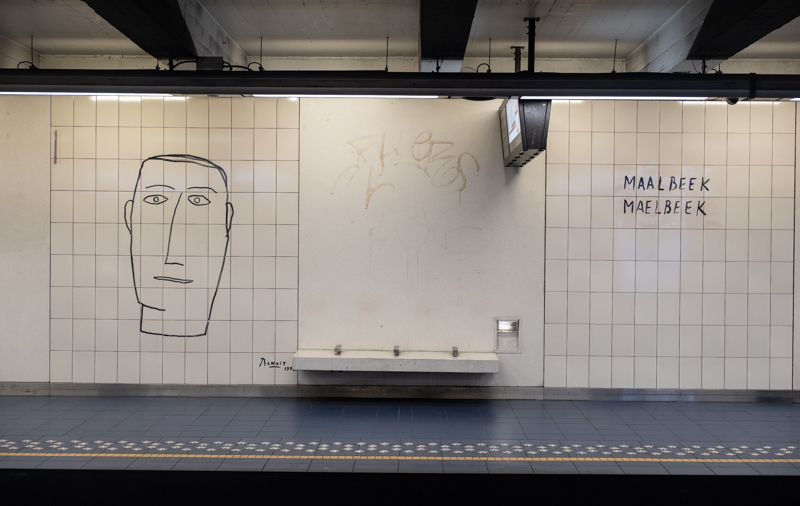 46_8
On 22 March 2016, Islamic terrorists detonated bombs at Maalbeek station and at Brussels airport. At Maalbeek, 20 people were killed and more than 100 injured. Today, there is memorial wall at the station: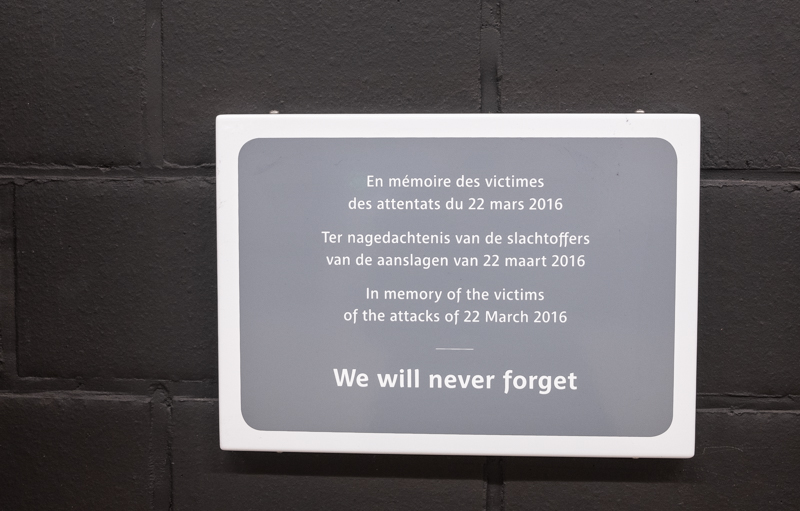 46_9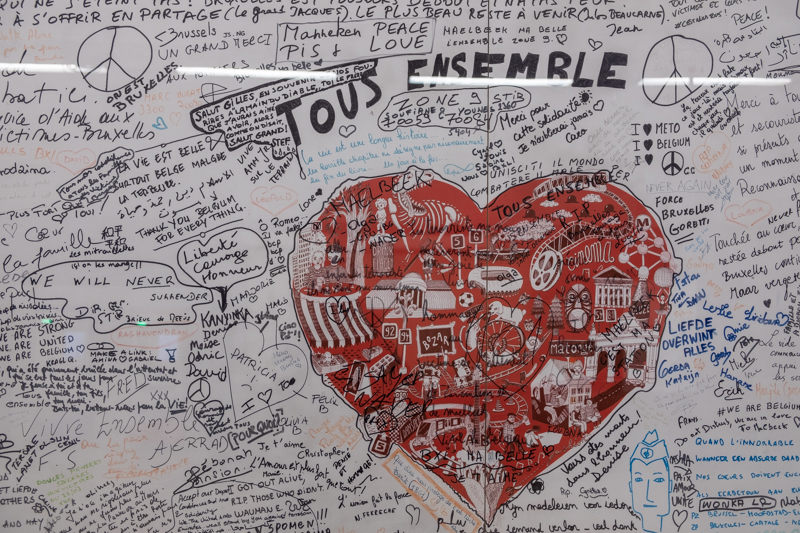 46_10
I took the metro to Louise station, from where I was going to walk to the Jewish museum. When I emerged from the underground, I happened upon a demo by social workers and other care workers. I gathered it was about working conditions and wages, no surprise: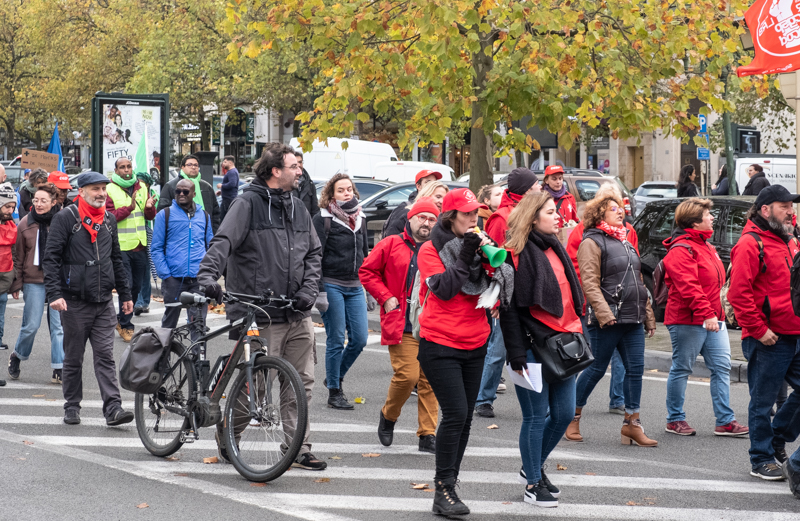 46_11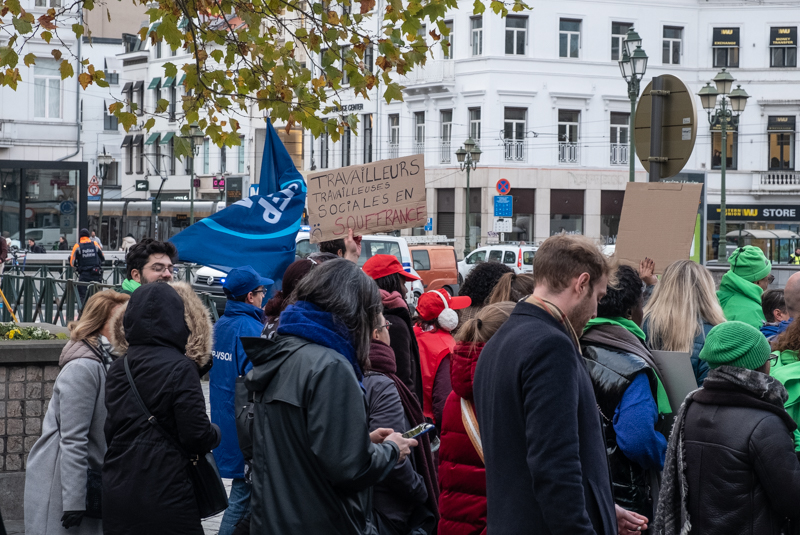 46_12
A bit later, after a pleasant walk on Rue des Minimes, I arrived at the museum: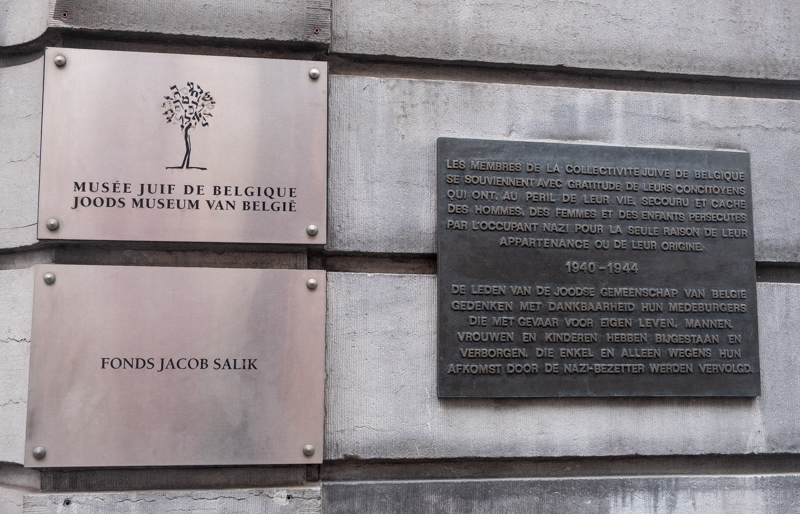 46_13
View of the entrance, from the inside: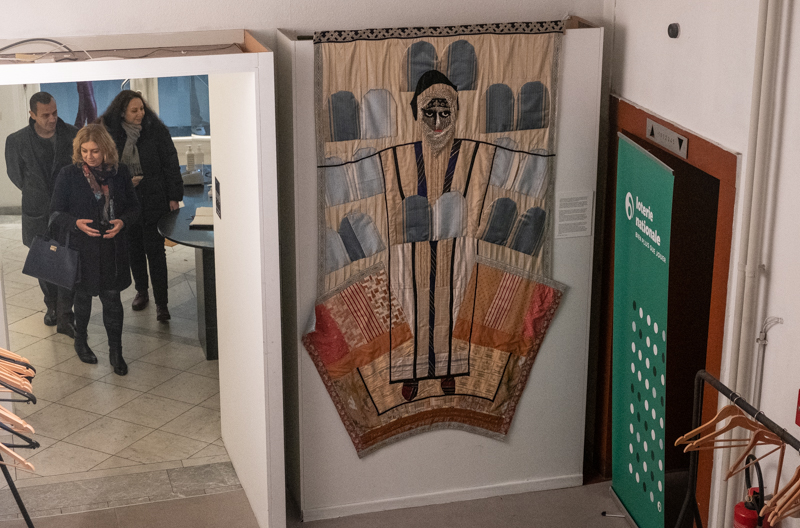 46_14
Like most Jewish museums around the world, there were exhibitions about the history of Jews in Belgium, explanation of Jewish religious rituals etc., but for me the most interesting part of the museum were the rooms devoted to art by Belgian Jews: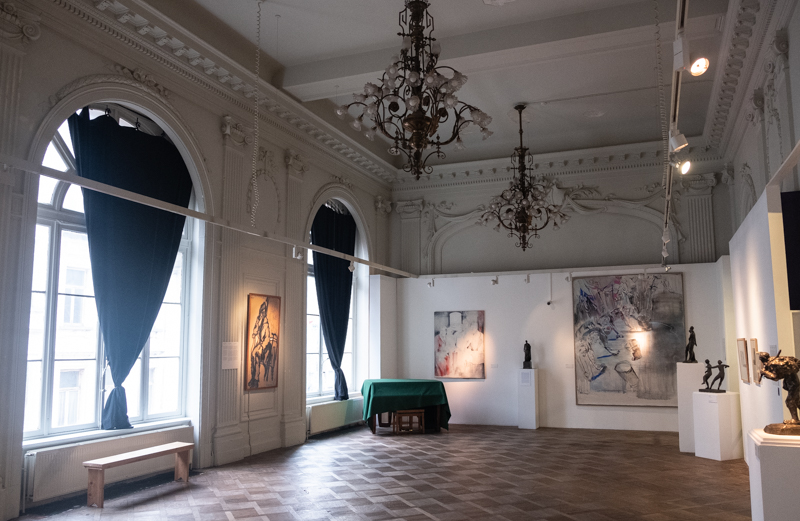 46_15
This painting by Felix Nussbaum from 1942 made me think of Picasso's Guernica: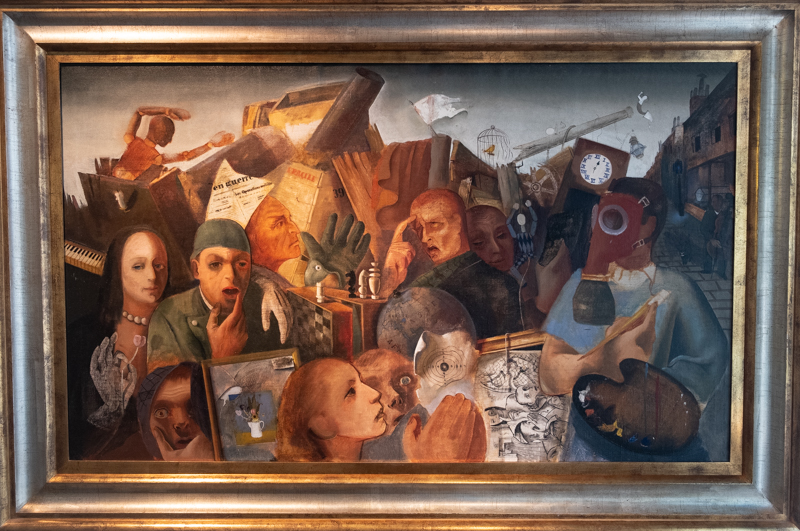 46_16
Broken window by Kurt Lewy, 1949: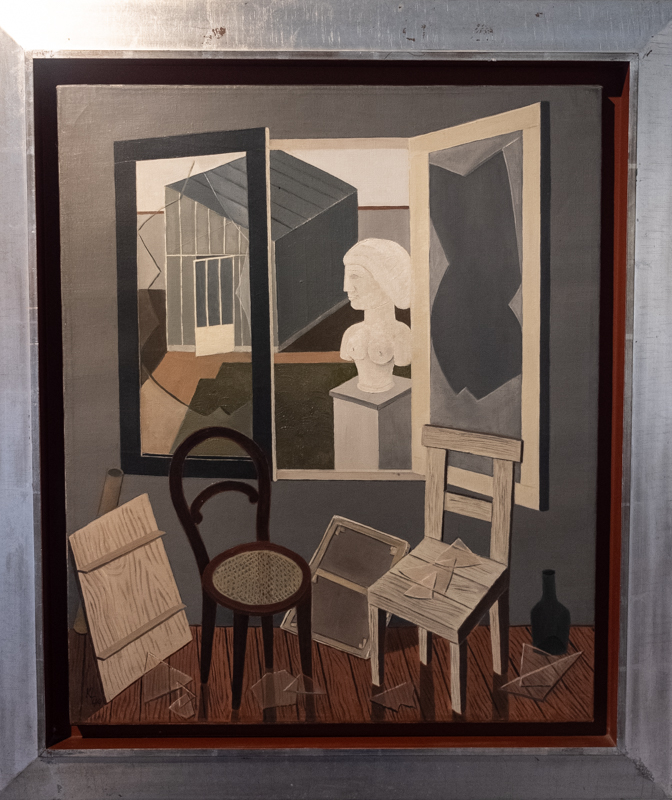 46_17
Rue des Minimes. Brussels is full of impressive murals like this: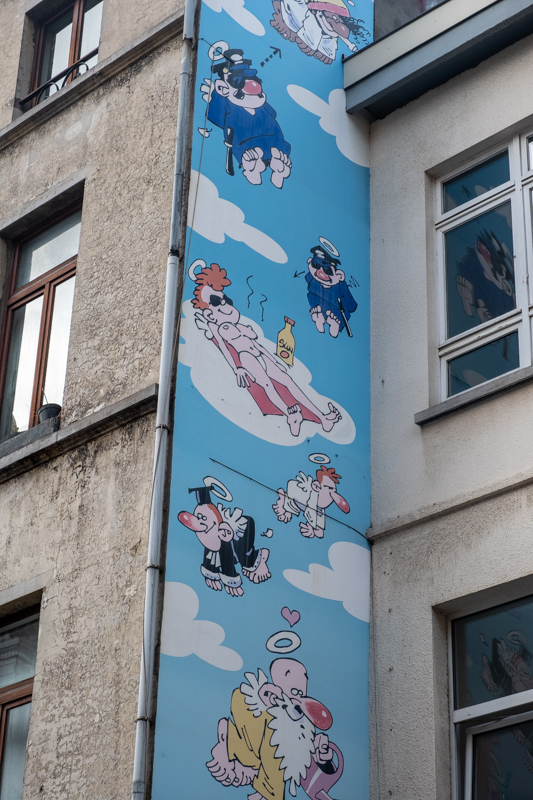 46_18
School, Rue des Minimes. On Wednesdays, Belgian children only attend school in the morning, so here parents are picking them up around noon: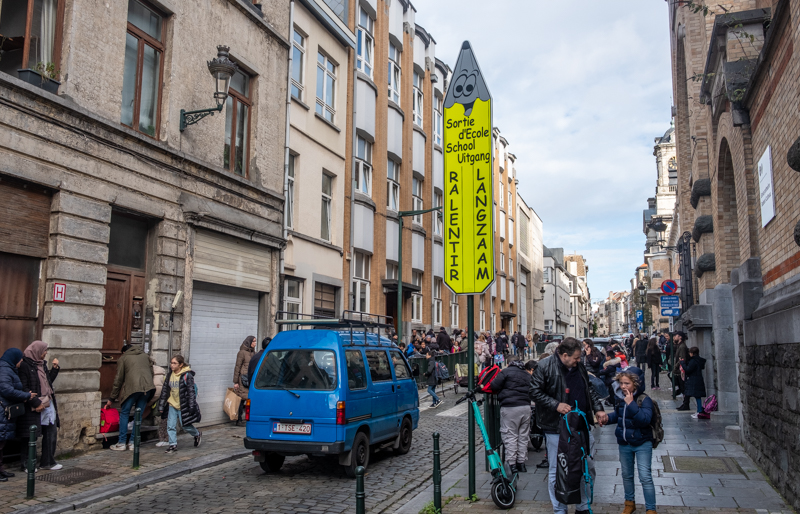 46_19
On my way back to the metro, I happened on this memory stone near Place Poelaert. The fallen leaves seemed very fitting: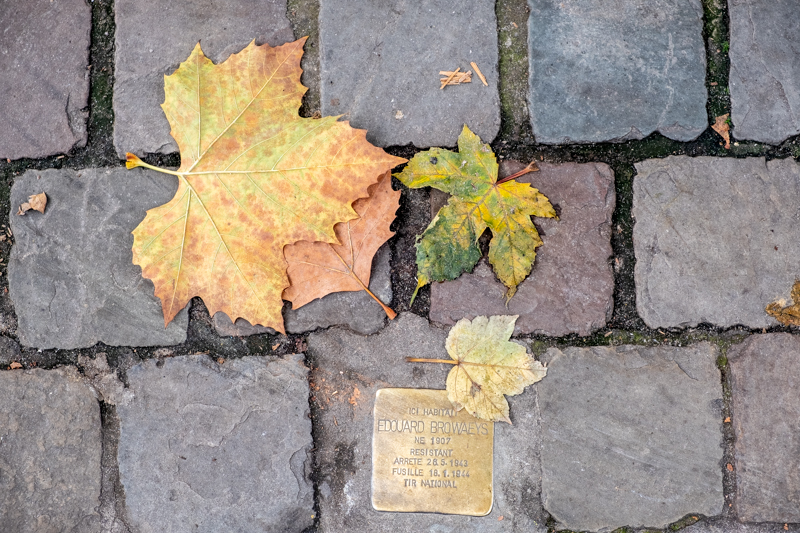 46_20
Back at the hotel and work. Stephanie chats with Marie, a representative of the International Brand Association: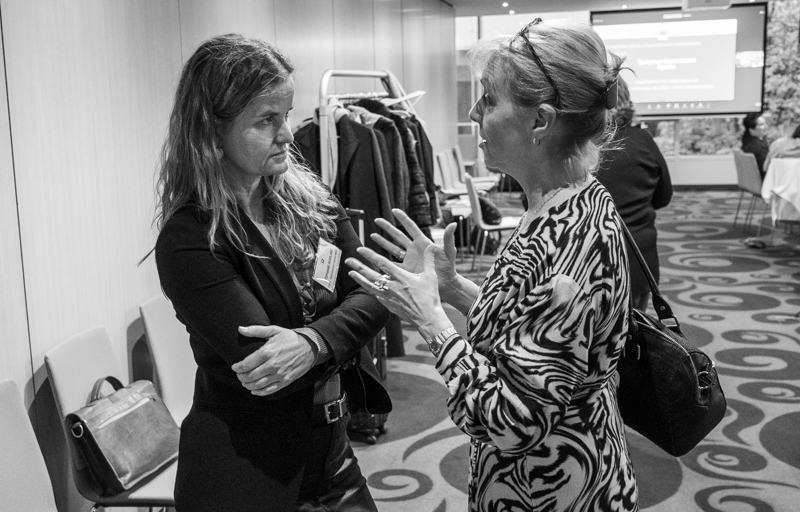 46_21
The last picture from Brussels, taken by a co-worker with an iPhone. It is Wednesday evening, and I am enjoying the first of several beers at a bar in Ixelles called L'Ultime Atome: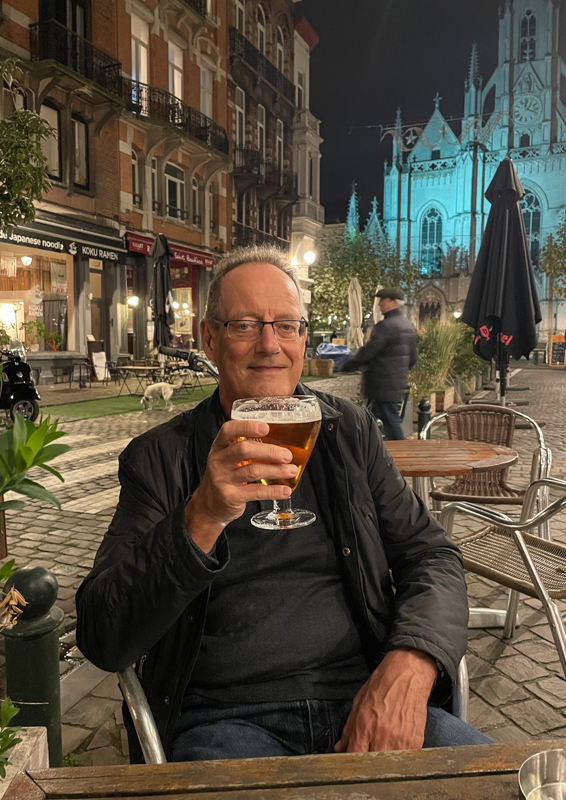 46_22
Back in Alicante, Saturday afternoon at my favourite bar Malatesta. This doggie is a steady customer, I see him every time I visit: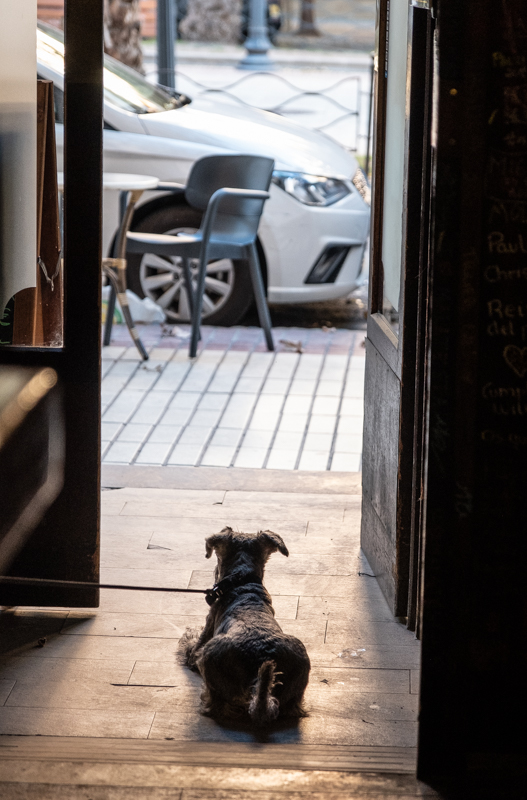 46_23
On the way home in late afternoon, I stopped for this view of Playa San Juan, the northern part of Alicante, illuminated by the setting sun: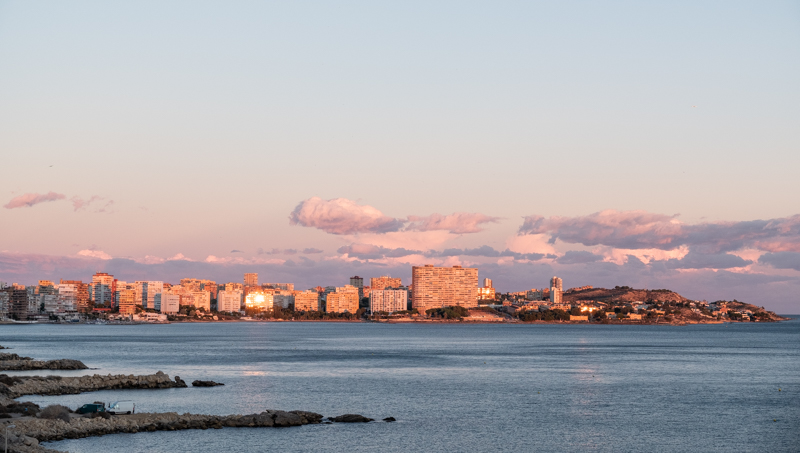 46_24
On Sunday morning, I returned to the beach to enjoy the morning light: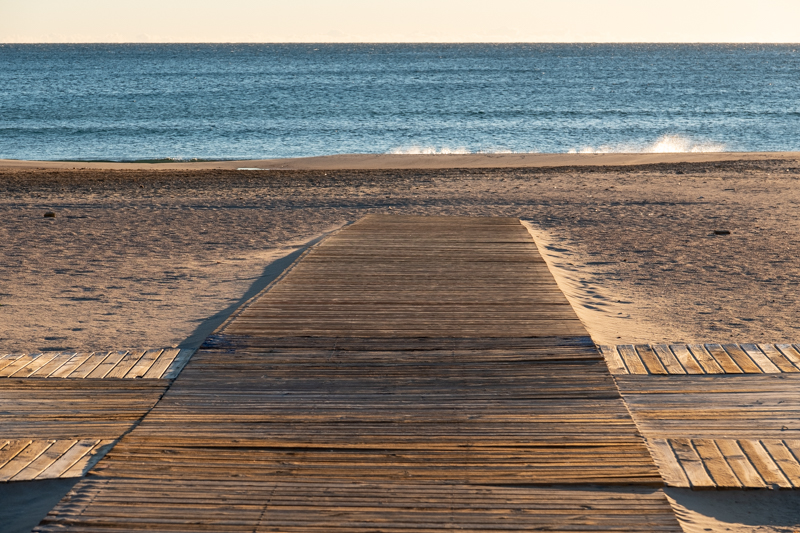 46_25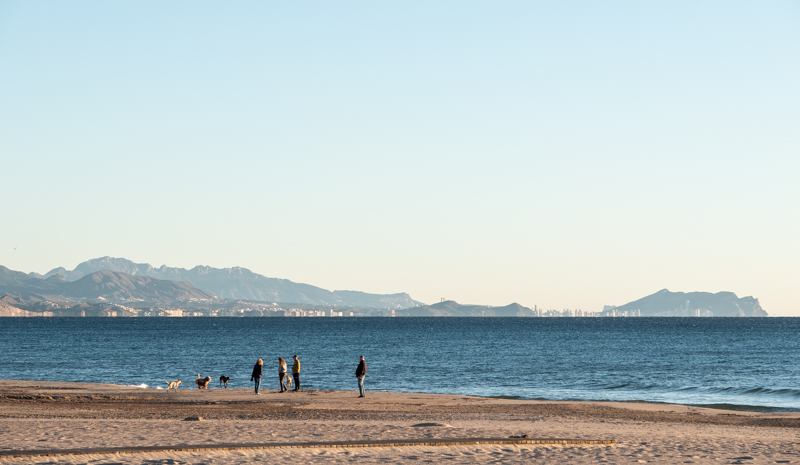 46_26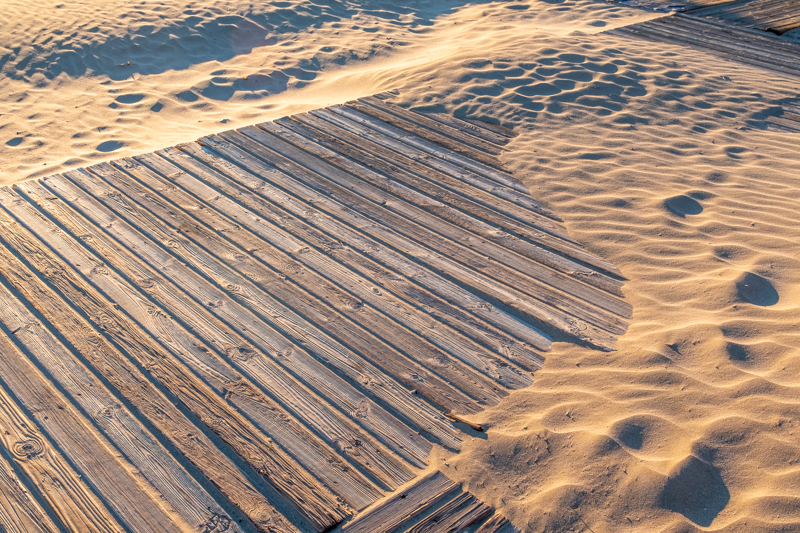 46_27
That afternoon, I finished the week at a beach bar, looking at the people while enjoying my pint: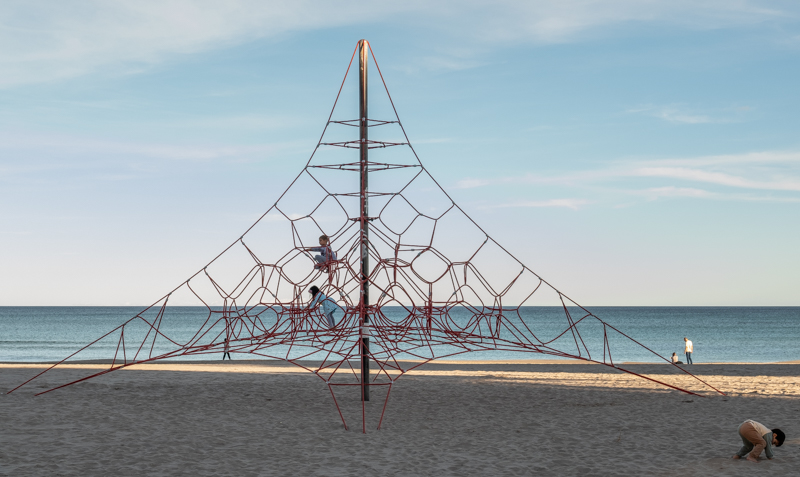 46_28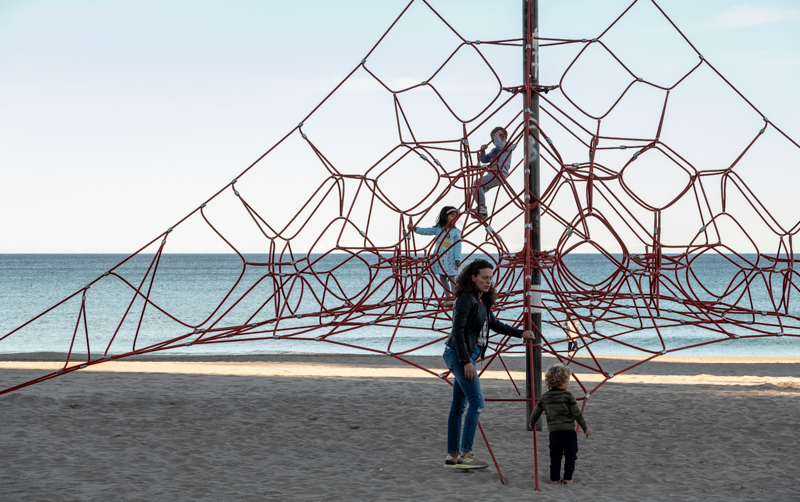 46_29
Since I am boycotting the World Cup, this is all the football I will see in the next month: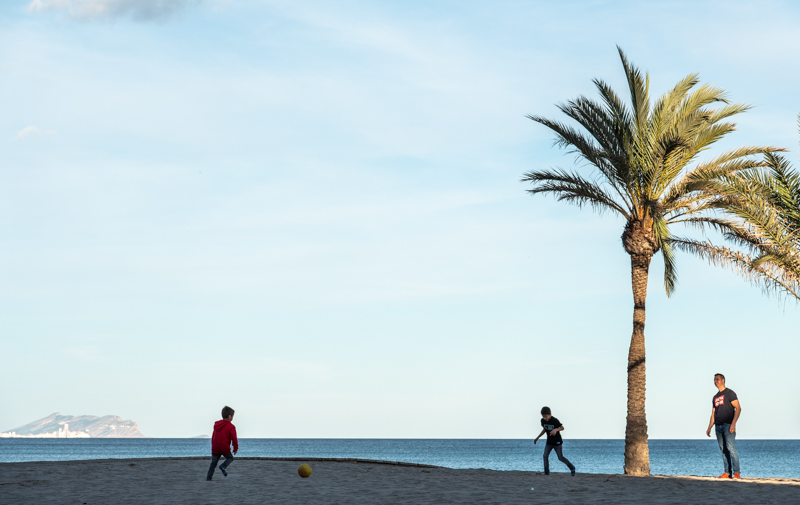 A complete gallary from my 3 trips to Brussels in the autumn of 2022 can be seen here.