Last week began with a couple of rainy days, but towards the end of the week the weather returned to normal. The pictures are from around here, "here" being Alicante.
Main
Muchavista beach with rain clouds: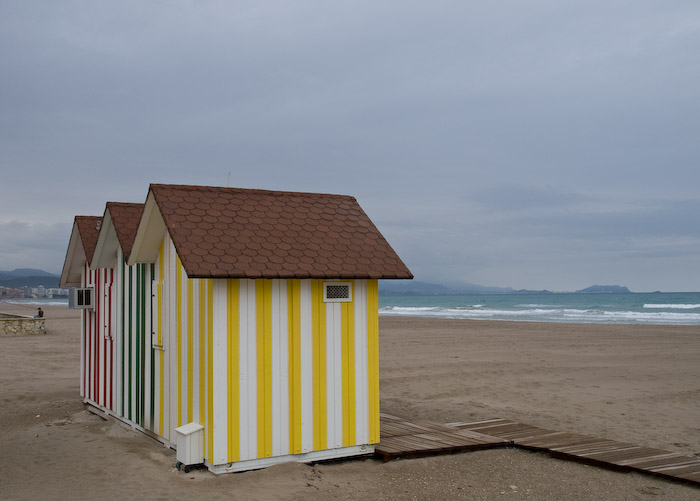 The alternates:
Alternate 1
We have a lemon tree in our garden. It is a great luxury to just go out and pluck a lemon for our gin & tonic:

Alternate 2
One of the social activities at our office is Bacchus, the wine club. Once a month they organize a tasting, and so Thursday evening this is where we were, tasting wines from a local producer from the province of Alicante: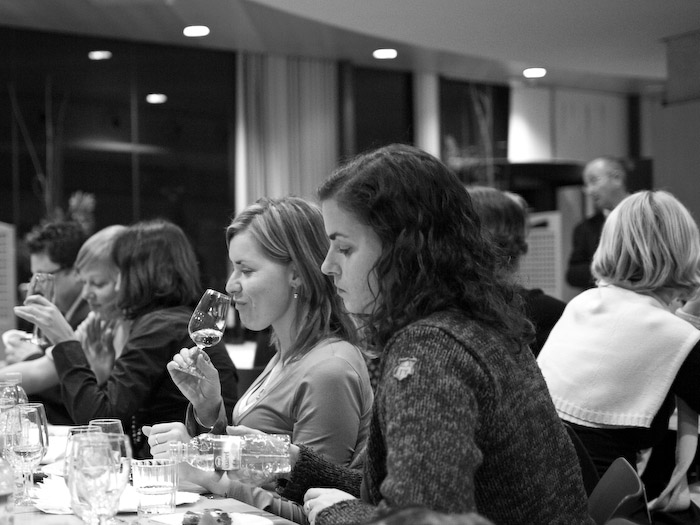 Alternate 3
Afterwards we went for dinner at a tapas bar, and despite being with my wife, I enjoyed the sights: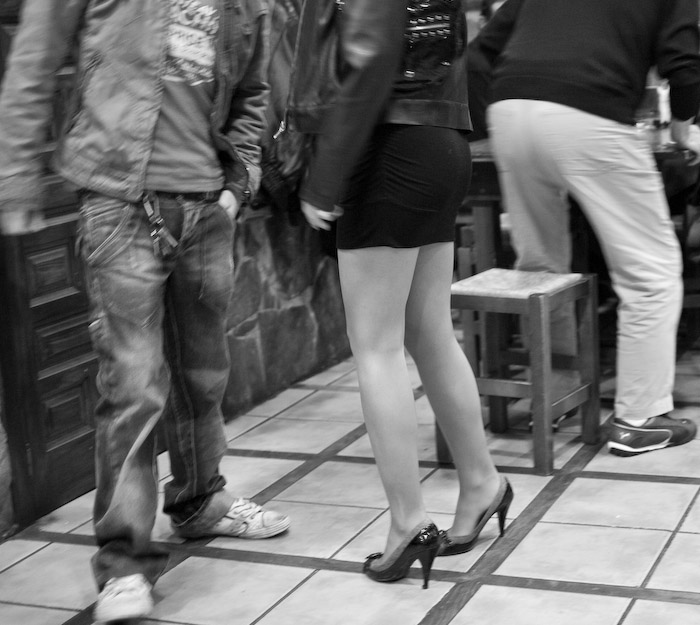 The rest of the pictures are from a glorious Saturday.
Alternate 4
Outside our front gate there is a vacant lot. I hope it stays vacant for a long time, and given the construction slump in Spain, it will: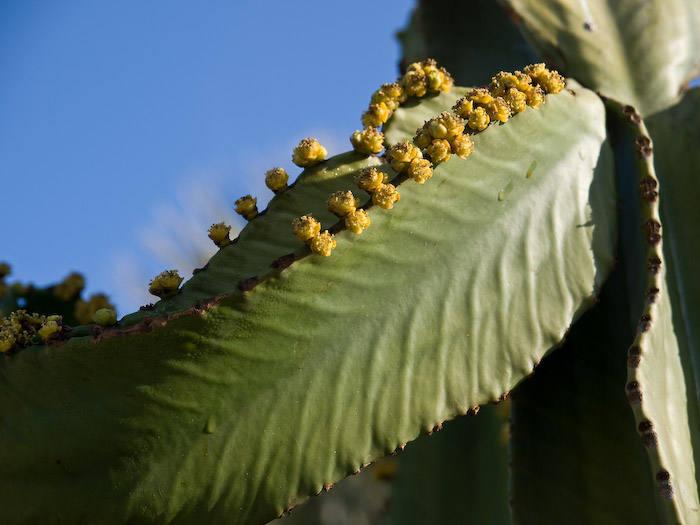 Alternate 5
In the morning I did some chores, and then I took a motorcycle ride along this road, south of Alicante: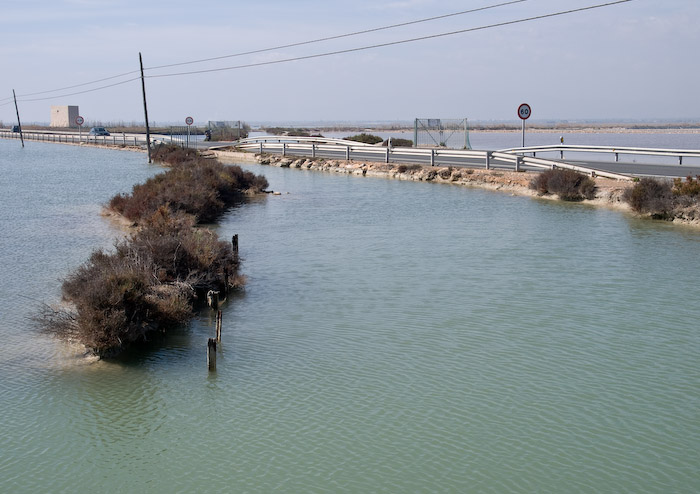 Alternate 6
There is a large desalination plant near the town of Santa Pola. These are the surrounding wetlands: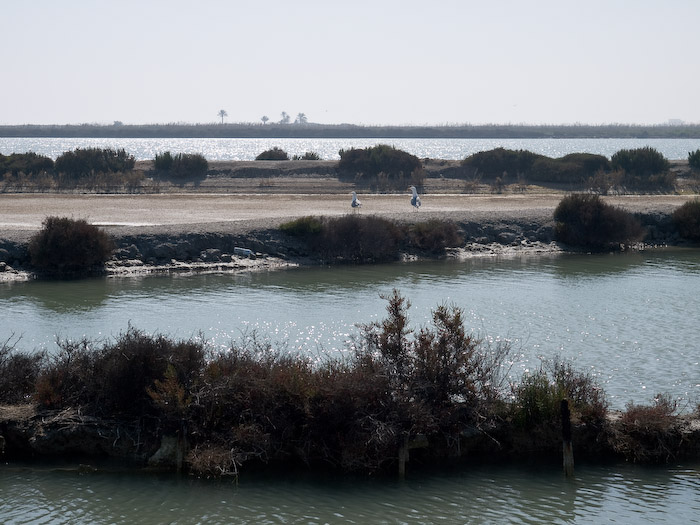 Alternate 7
Salt in the water: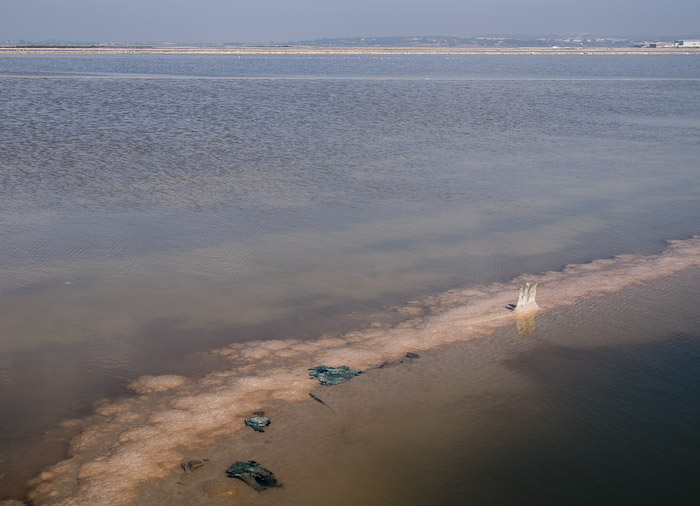 Alternate 8
Salt on land: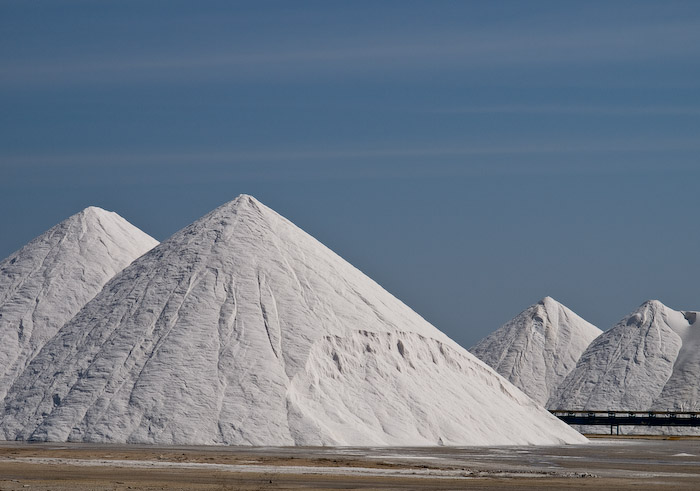 Alternate 9
Then, in late afternoon, we walked down to the beach with our dog to let her play in the water: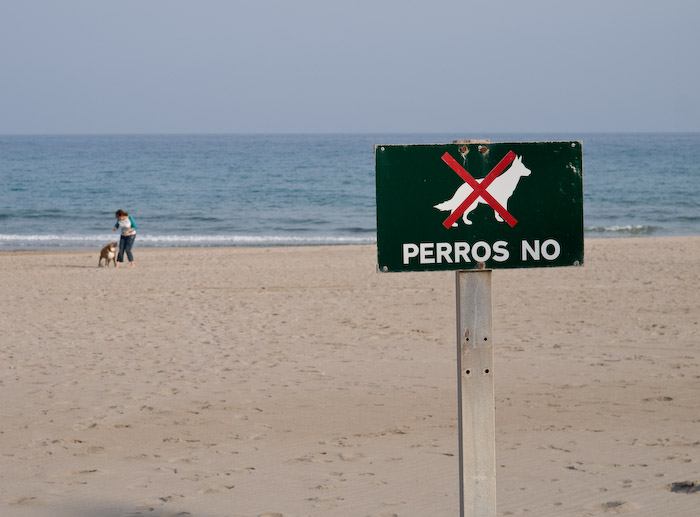 Alternate 10
Cheeta had exercised a lot, and of course the water from the Mediterranean is not drinkable, so we bought her some bottled water: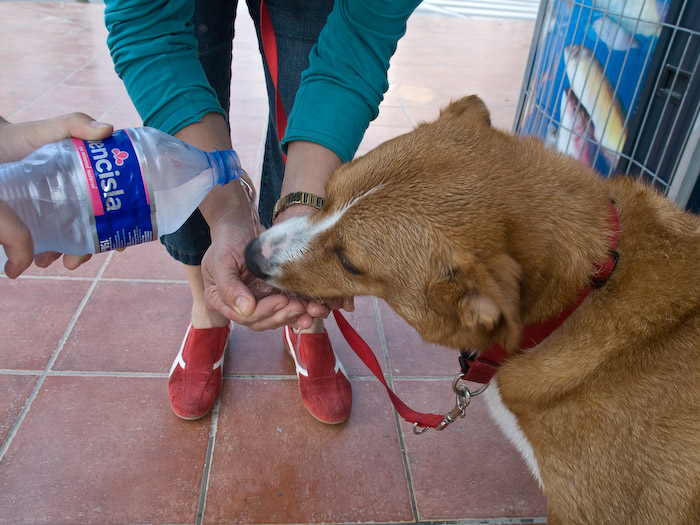 Alternate 11
…which she thoroughly enjoyed: