Last week I went home to visit my wife and daughter in the Netherlands. This was my first trip back since I drove to Alicante more than a month ago, so I was looking forward to seeing the place where I had lived 4 1/2 years, but more than anything, I was looking forward to spending a few days with my family.
Main
I flew from Alicante to Amsterdam Wednesday night, after work. A most welcome sight late in the evening–I am at Schiphol, just a few minutes away from the train that will bring me home: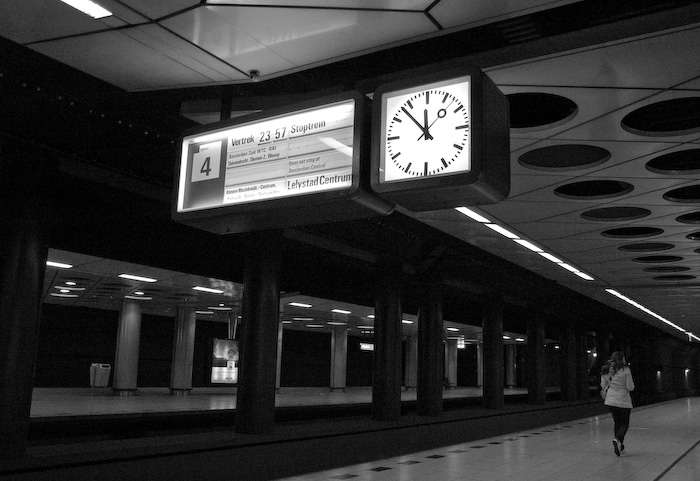 The alternates:
Alternate 1
The next morning, the weather was mercifully dry. As I would do so often, I started the day by walking my dog. This is our street: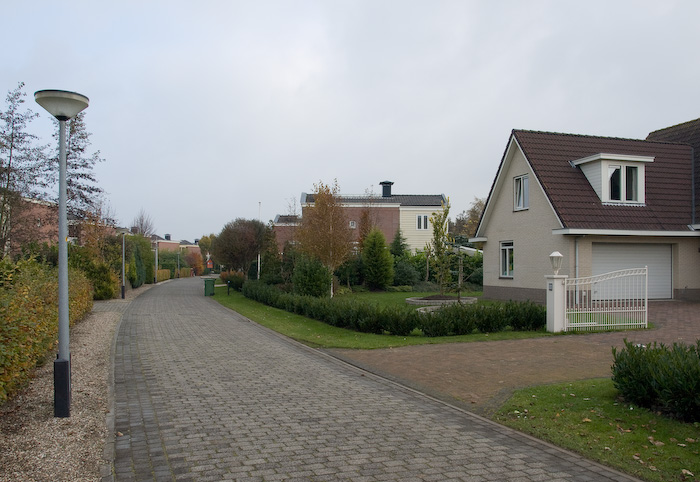 Alternate 2
The park where everyone in the neighbourhood walks their dogs, showing signs of autumn colours: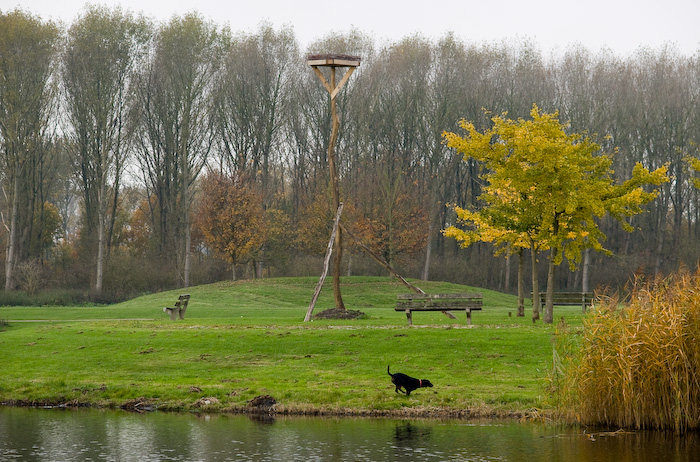 Alternate 3
More signs of autumn–leaves on the ground: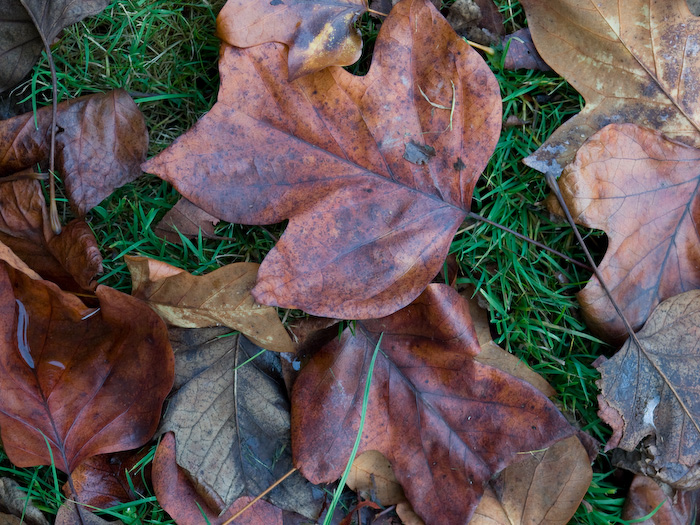 Alternate 4
…and shrivelled wild berries: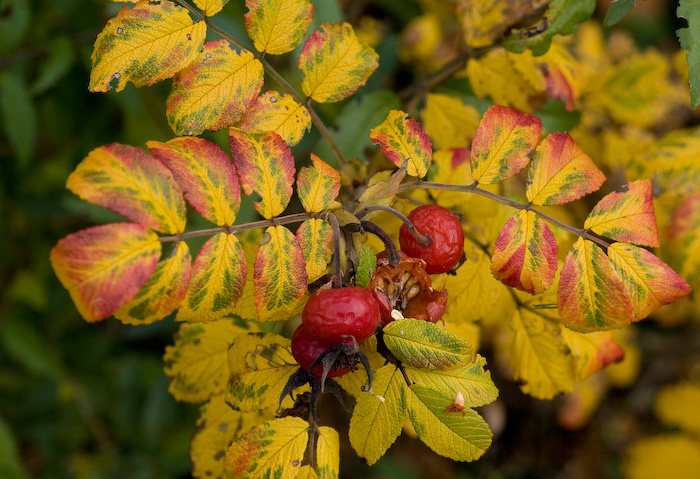 Alternate 5
My wife had found a mutant tomato. She had saved it for me to photograph: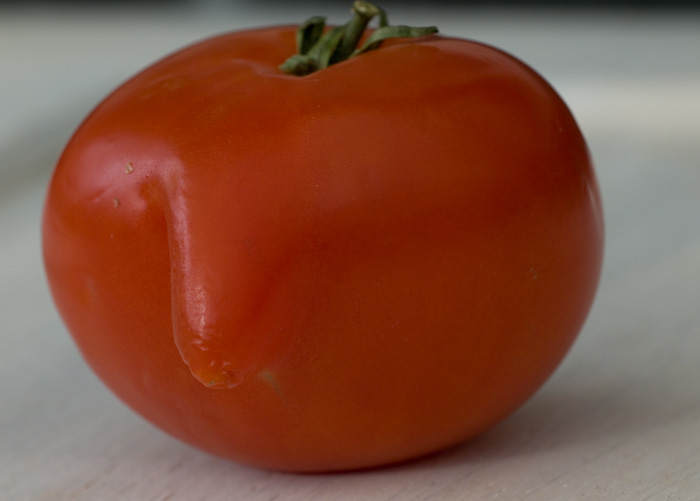 Alternate 6
Another close-up of Mr. Tomato. That evening, he ended up chopped up as part of the Indian food I was cooking:

Since the weather was good, my wife and I decided to keep our daughter home from school so that we could spend the day together (it also happened to be my birthday). We drove into Amsterdam to do some of things we usually enjoy doing there. The remaining images are from there.
Alternate 7
My wife and daughter shopping at an English bookshop on Kalverstraat. That is something we will miss in Alicante: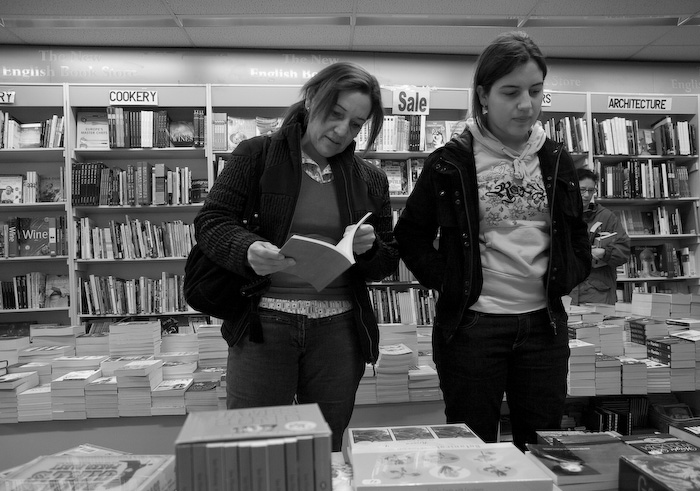 Alternate 8
The whole area around Rokin, all the way down to the flower market is a construction zone in connection with a new metro line. People stop to look: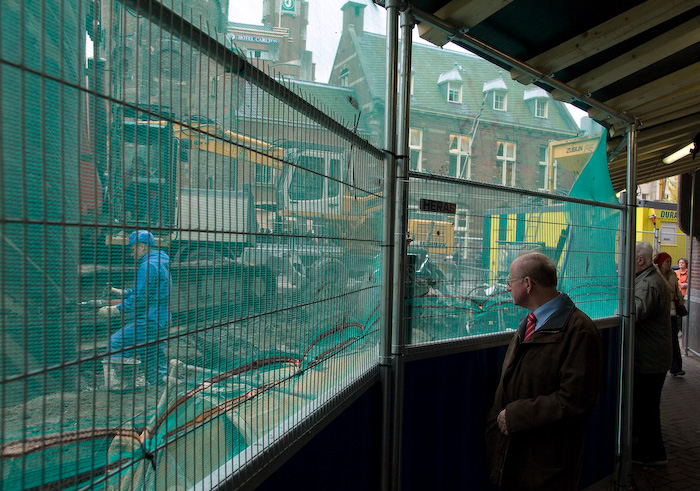 Alternate 9
Near Spui, this garbage man was fishing out bread from the container and feeding it to the birds: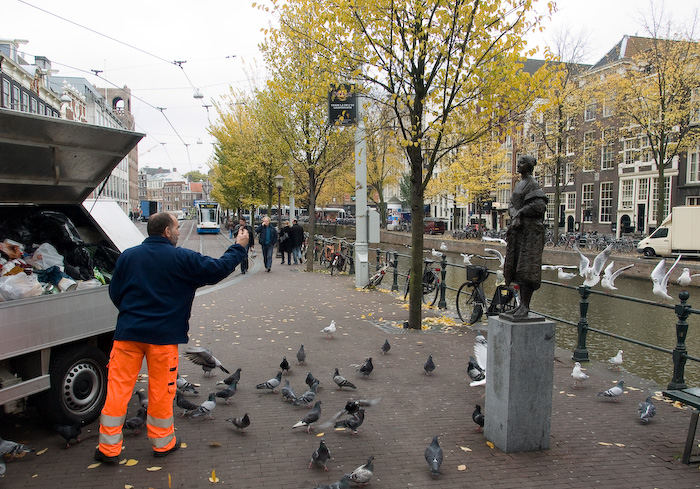 Alternate 10
The birds much appreciated his gesture: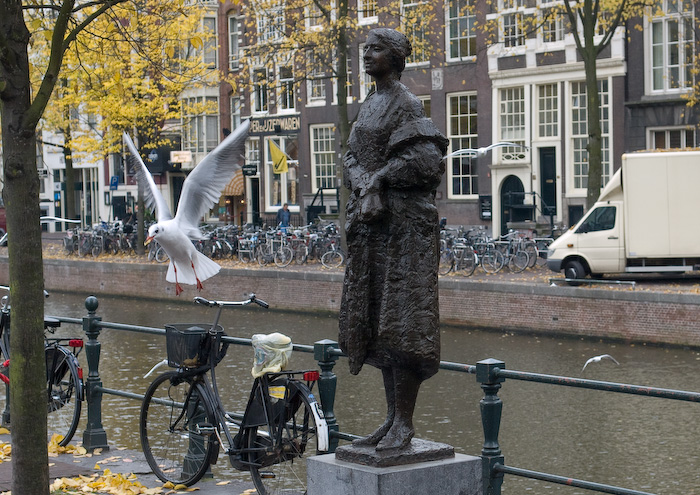 Alternate 11
Distinguished dog and owner: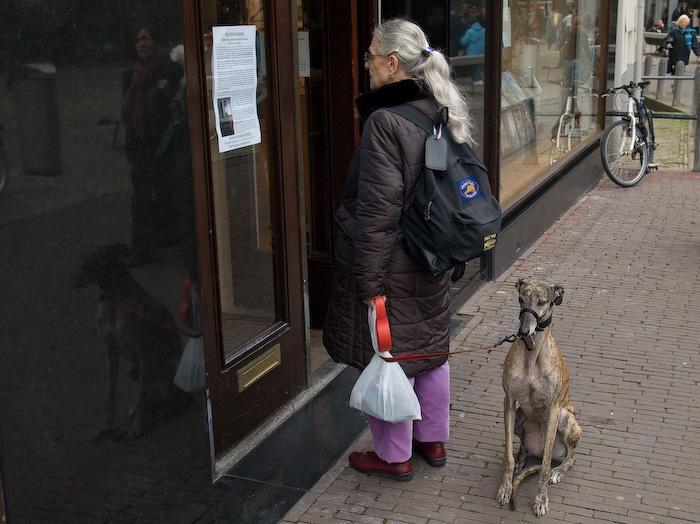 Alternate 12
And finally, another very typical Amsterdam sight–buskers on the Damrak: