This week I had to go for tapas twice, both times as part of my job. Tough. So most of the pictures are from those outings. But there are also some images showing some nasty weather we had during the week.
Main
This is my local bicycle shop, Apedales. I have spent at least as much there in the last couple of years as with Leica dealers in various countries. One of the nice things about a local bike shop is that you can come in and just chat or get advice. That is what is going on here: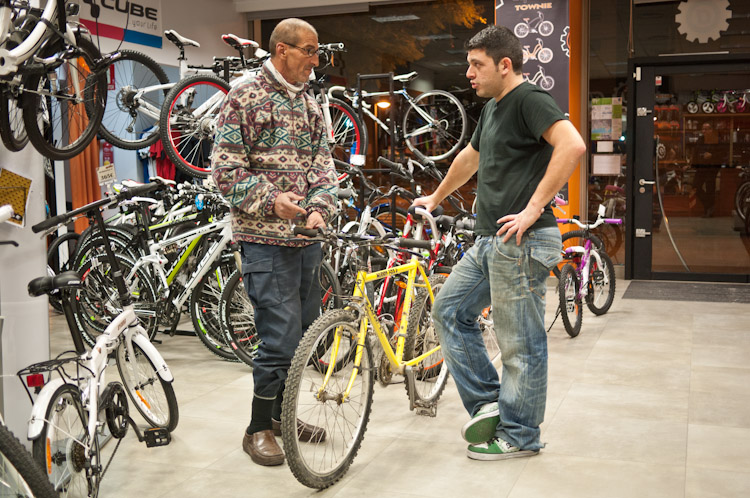 Alternates:
Alternate 1
During much of week, we had strong wind from the sea. It was not cold, but still not beach weather. This is Playa Albufereta: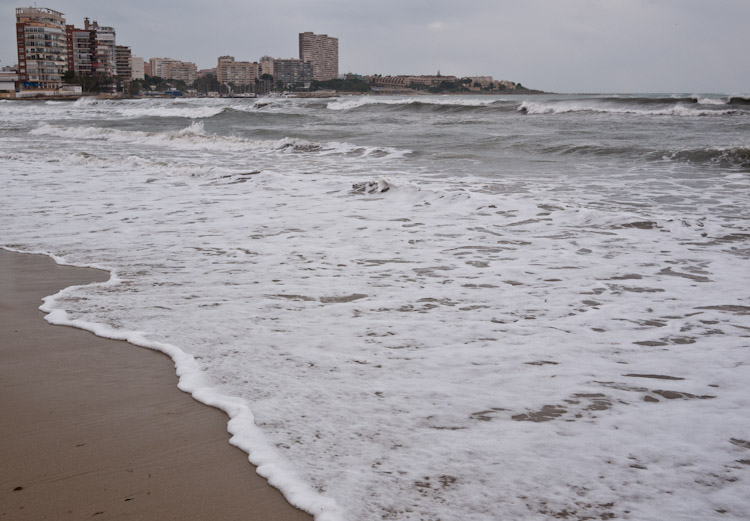 Alternate 2
And this is the beach promenade at the Urbanova beach near my office. Nobody was promenading today: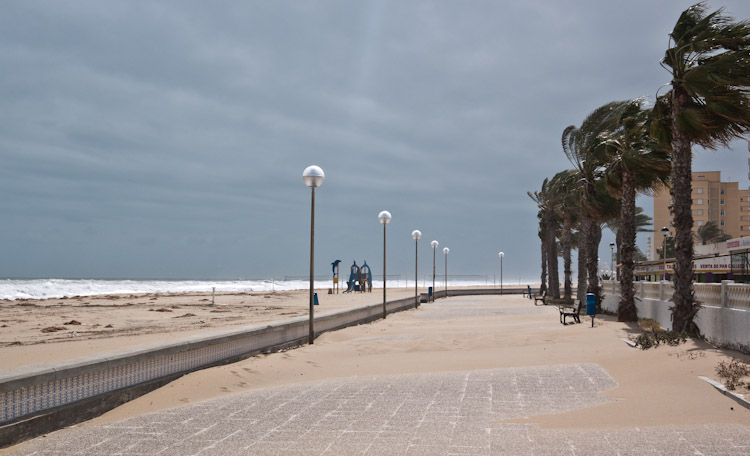 Alternate 3
Thursday I had the heavy duty to take a few people from the office for lunch. We chose an upscale tapas place called La Taberna del Gourmet in the centre of Alicante–highly recommended. This is one of the waitresses having a chat with some customers: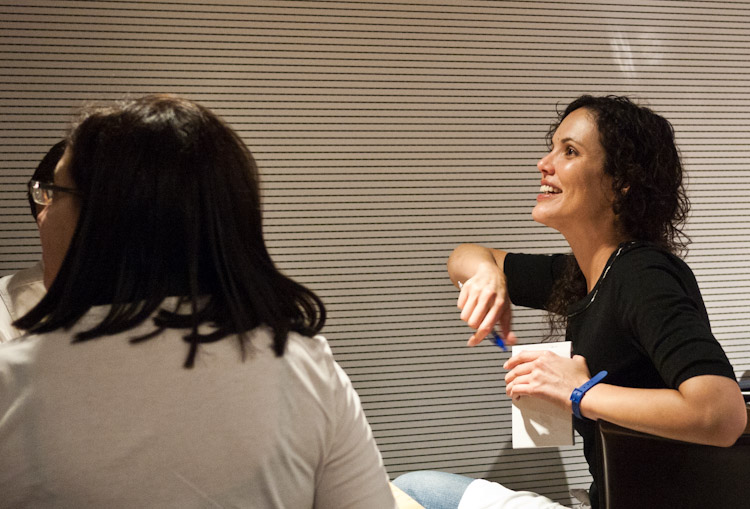 Alternate 4
Tapas is not just finger food: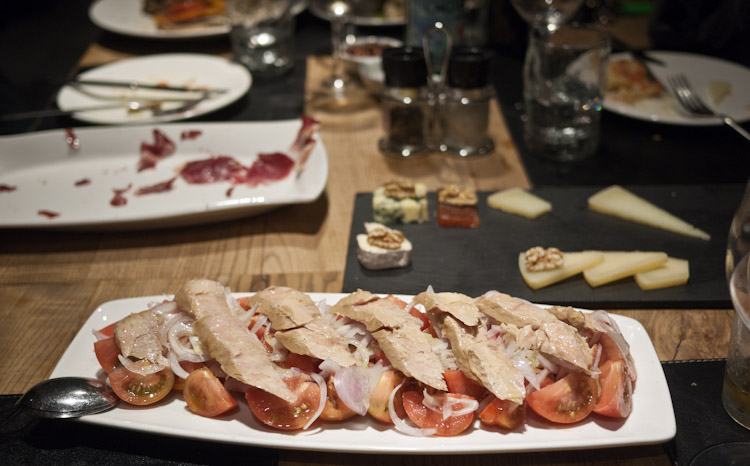 Then, on Friday afternoon, the department that I manage had its annual tapas outing, el tapeo. We were about 30 people who invaded two pre-selected restaurant in a working-class neighbourhood called Barrio El Pla.
Alternate 5
This is Samanta, or Sam as she prefers. She works at the UK Intellectual Property Office and is spending a year with us as a Seconded National Expert: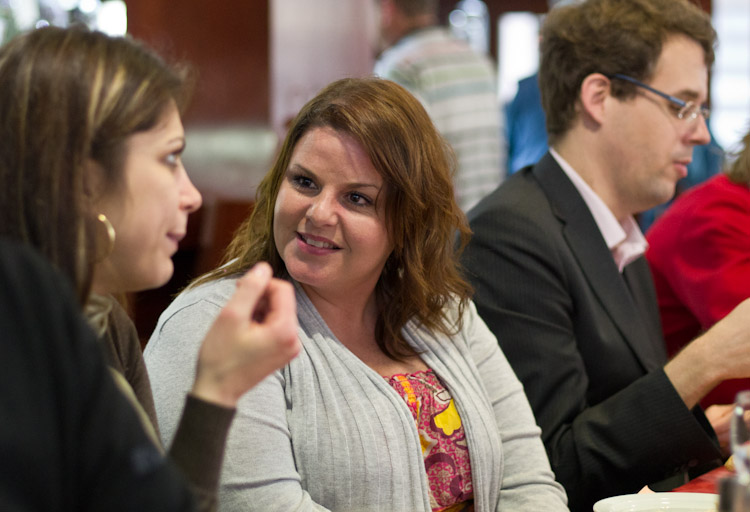 Alternate 6
This is Ursula, a Finnish lawyer who has worked at our office for many years: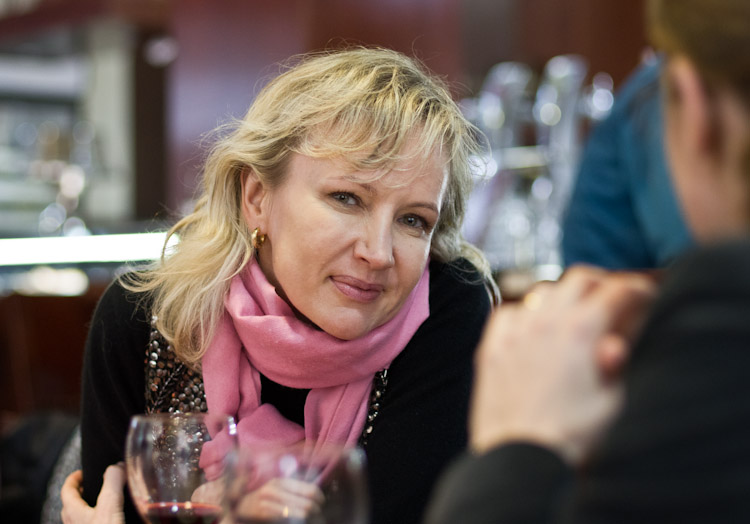 Alternate 7
The ubiquitous lottery vendor came into the bar and did brisk business: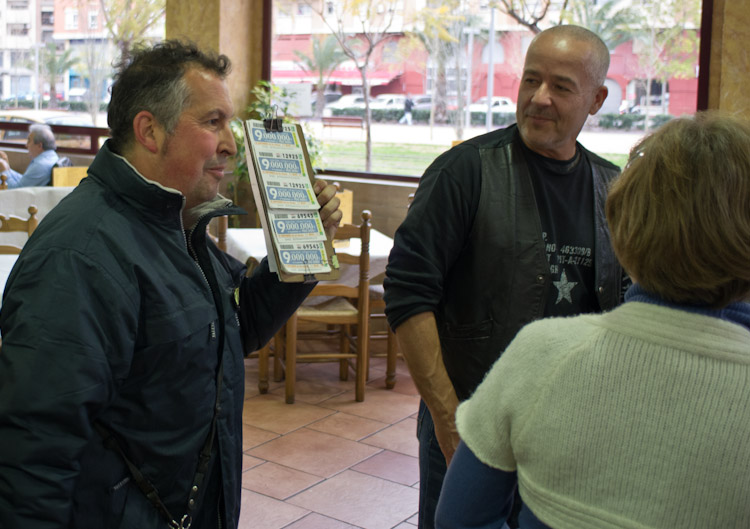 Alternate 8
One of the classic tapas, albóndigas, or meatballs: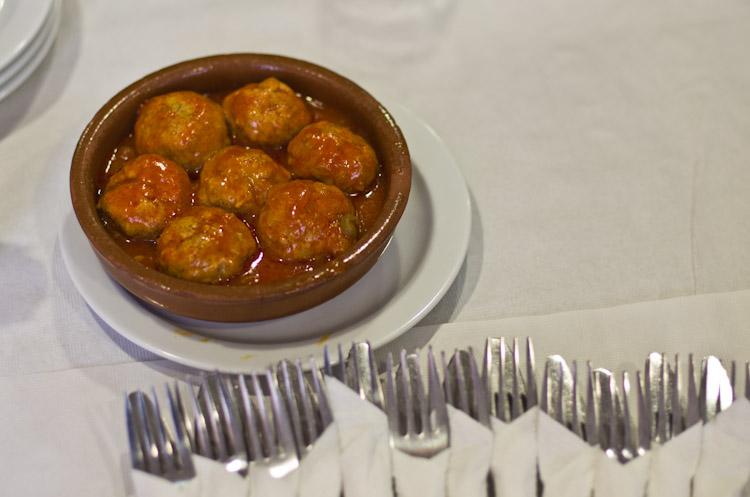 Alternate 9
Meanwhile, outside it was rainy and nasty: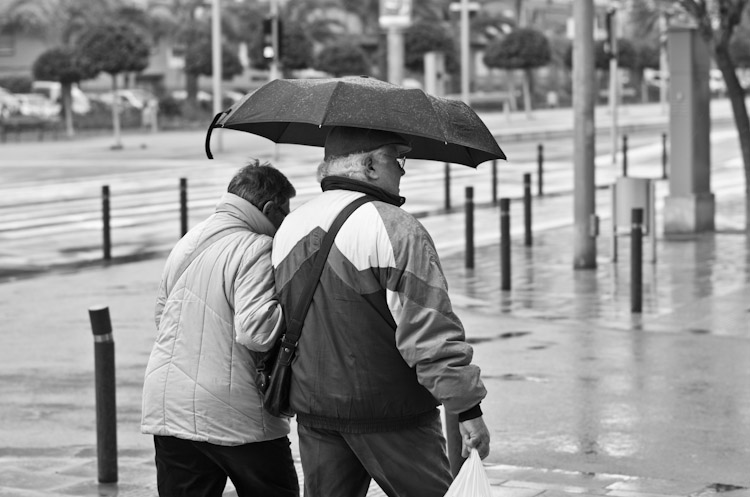 Alternate 10
The tapas restaurants in this neighbourhood are true neighbourhood places, and local people come by just for a chat: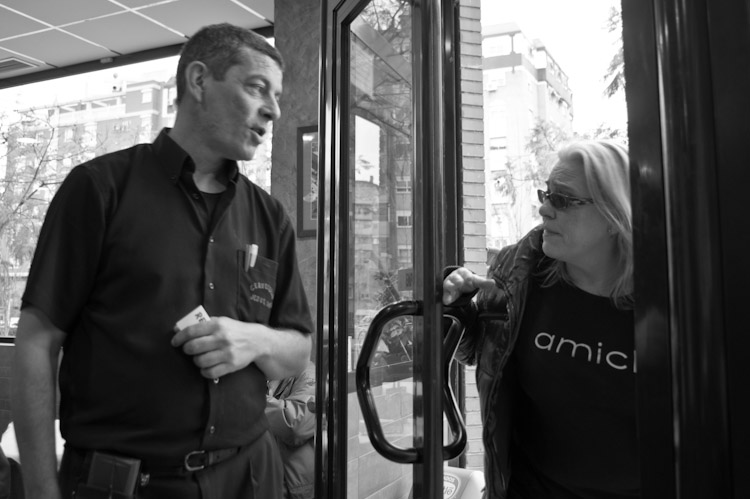 Alternate 11
While we were at the Jesús Dos restaurant, a group of women came in for a baby shower. Note the grumpy old guy in the corner–this is why I took this picture: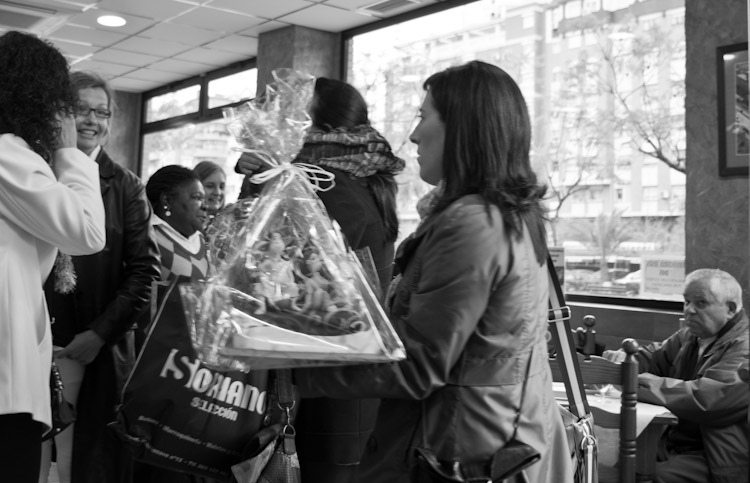 Alternate 12
Since January, if you smoke, you have to go outside–rain or shine: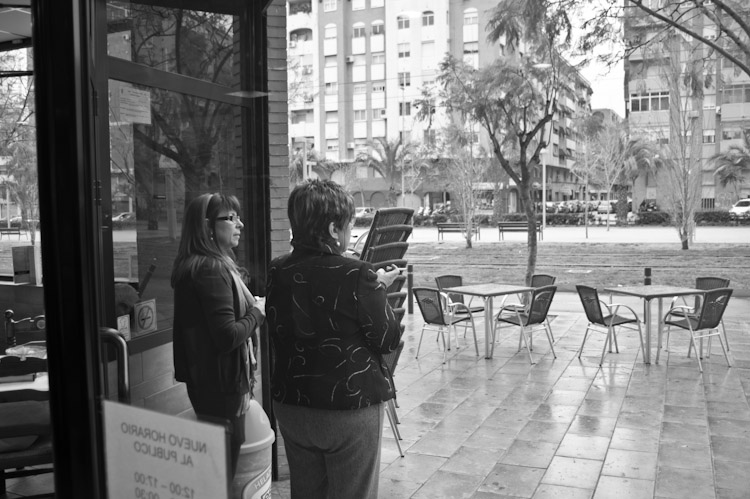 Alternate 13
Looking into the kitchen, one sees a serious paella: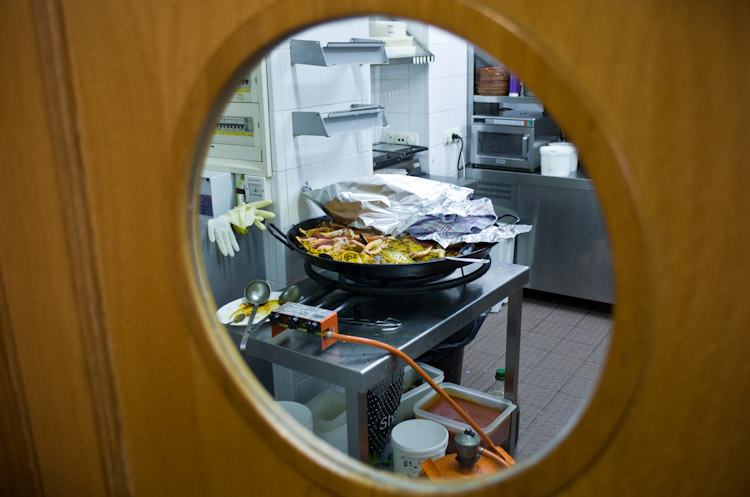 Alternate 14
For some unknown reason, a group of people are offering "free hugs" on the Esplanada de España: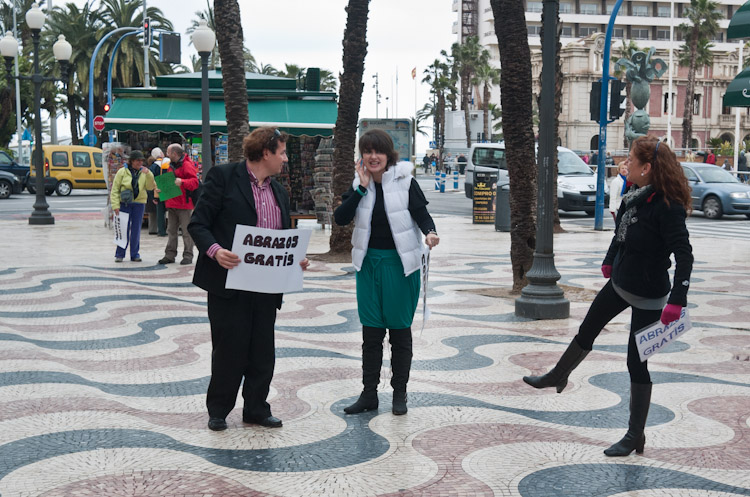 Alternate 15
Finally, an image taken during a walk in the barrio on Saturday morning. I liked the contrast between the young couple and the lonely old lady: