More of our daily life in late winter in Alicante.
Main
Flower and shadow, near my house, seen while walking my dog: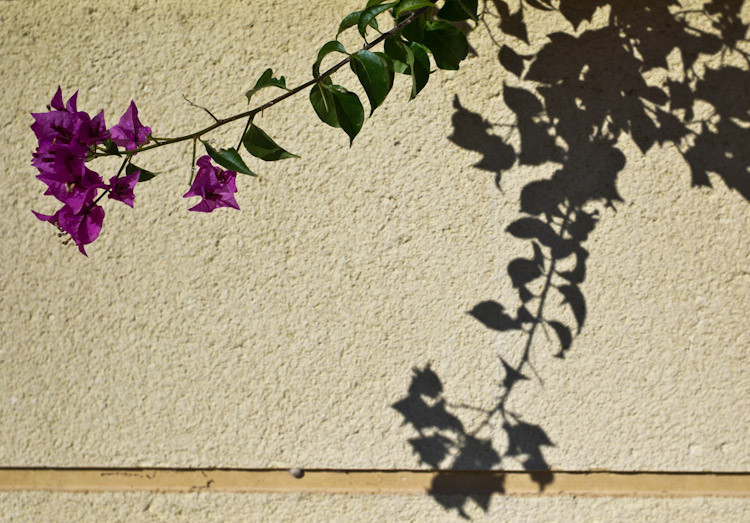 Alternates:
Alternate 1
Sunday evening we went to the Game Café on the beach to hear live music, meet people and have some drinks. This is becoming part of our Sunday afternoon/evening routine: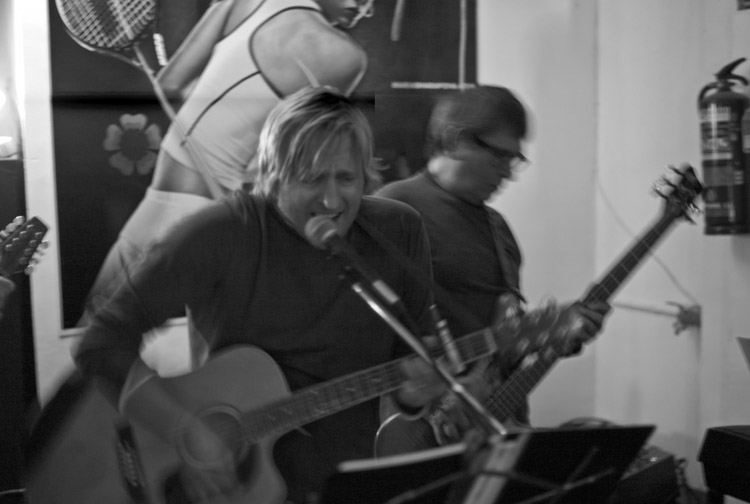 Alternate 2
The audience goes wild: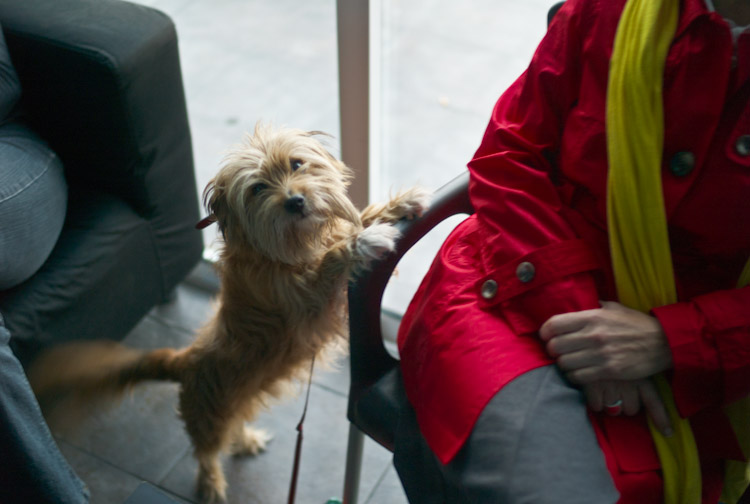 Alternate 3
Some members of the audience were more interested in sport. That is the nice thing about this bar. Everyone is free to do what they like: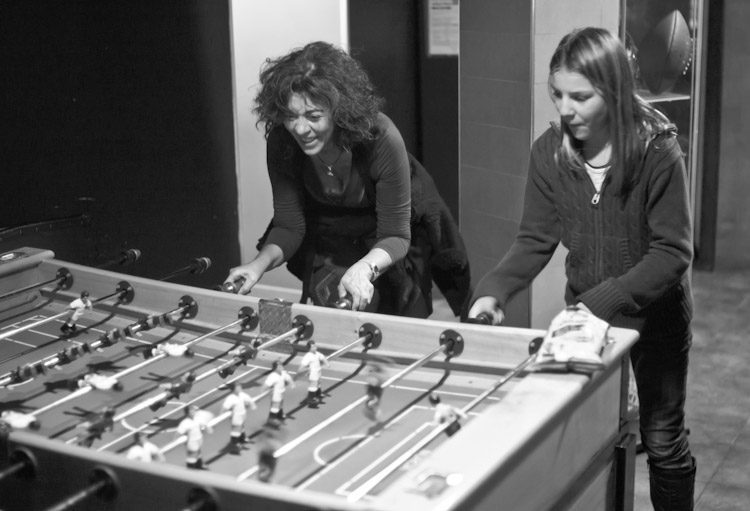 Alternate 4
And not just adults. Children in Spain participate fully in their parents' social life. These children admire some electronic gadget: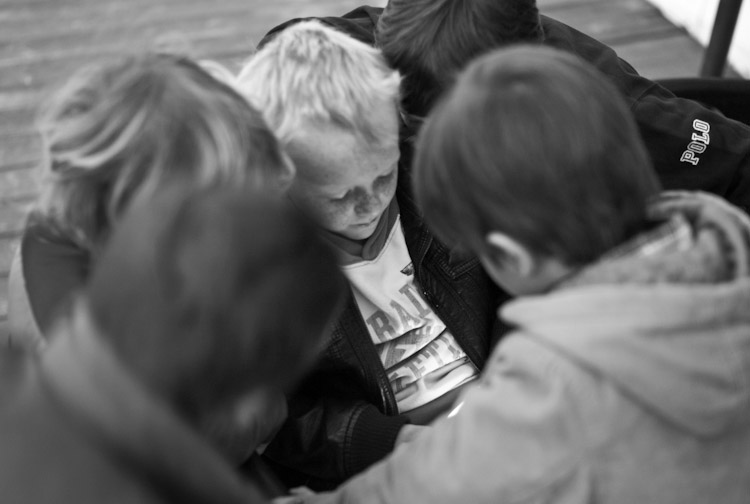 Alternate 5
Adults like gadgets too: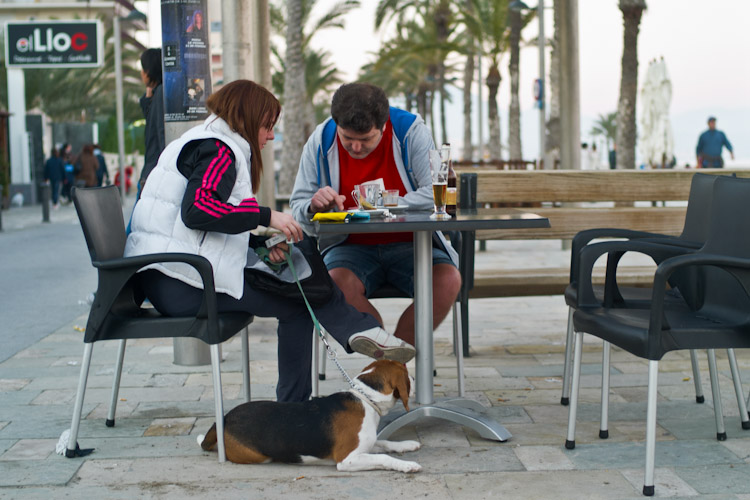 Alternate 6
And of course if you smoke, you have to be outside. Smoking in bars and restaurants was banned on 2nd January, and the law is widely obeyed, an unusual occurrence in Spain: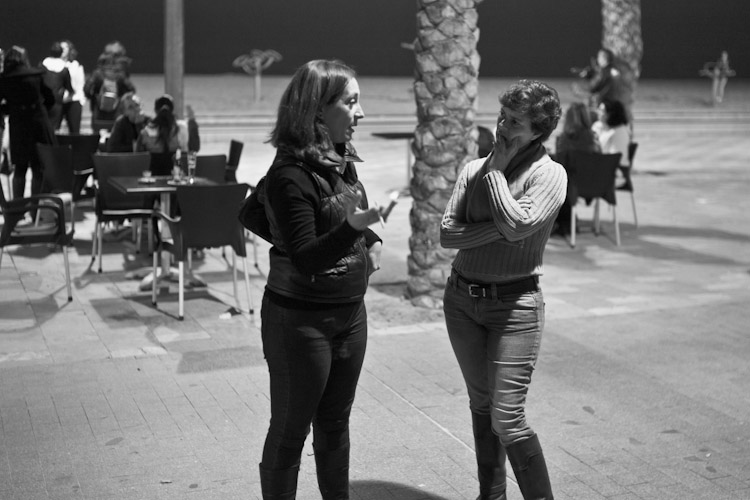 The next four pictures are motivated by a monthly photo competition in the photography club we have started at the office. This month's theme is architecture. So I decided to explore a structure that had long intrigued me, a pedestrian bridge across a busy highway in El Campello. I stopped by in late afternoon, hoping for nice light from the setting sun.
Alternate 7
The overall view: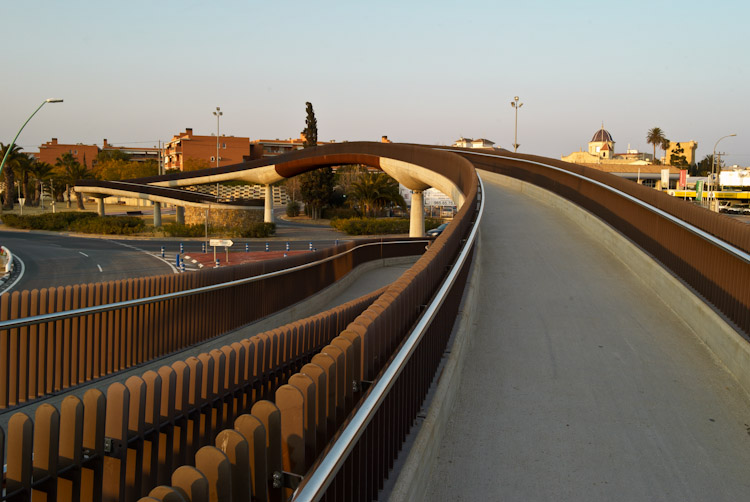 Alternate 8
The view from underneath: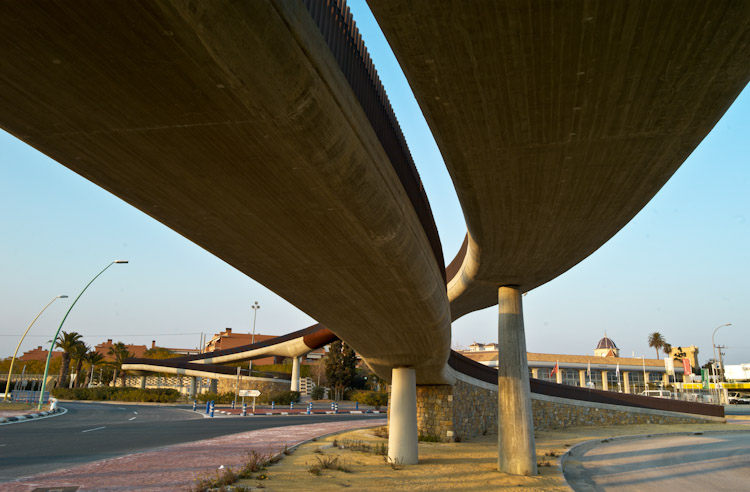 Alternate 9
A more detailed view from underneath: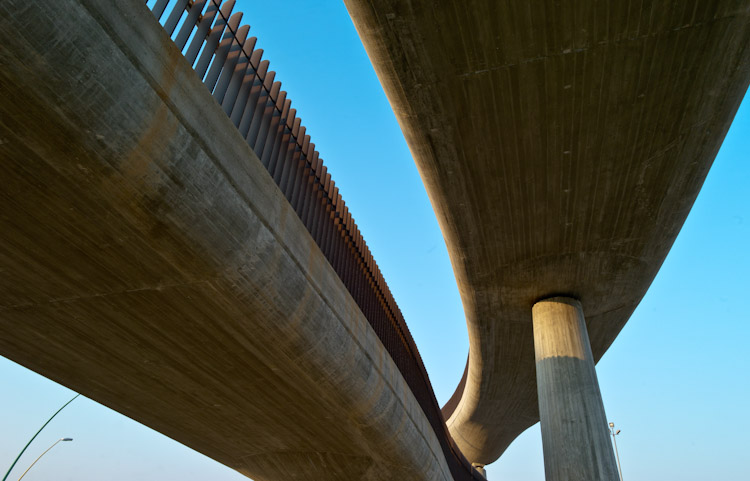 Alternate 10
This is probably my favourite image from the session: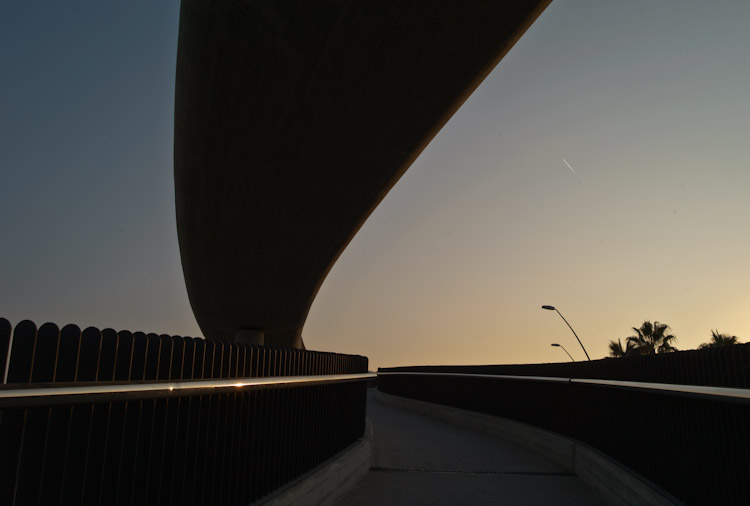 Alternate 11
My daughter came home from an outing with some friends wearing a funny and cute hat. She is into funny and cute. So I snapped some pictures. This is the one I liked best: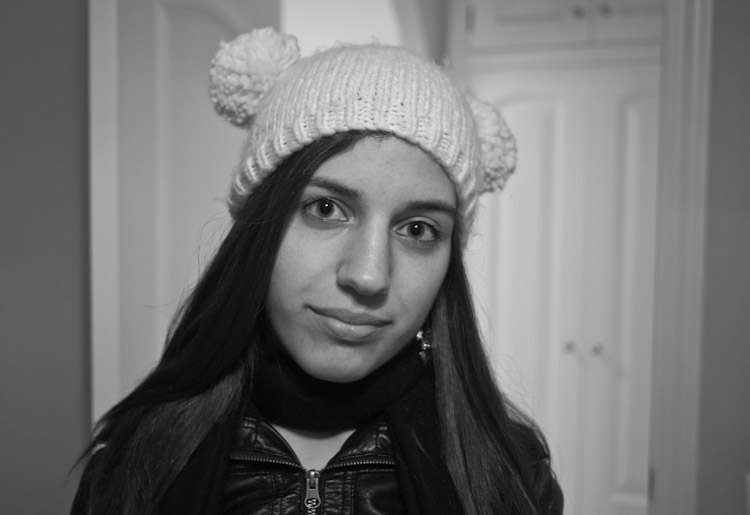 Alternate 12
But she preferred this one and it is now on Facebook, with her permission: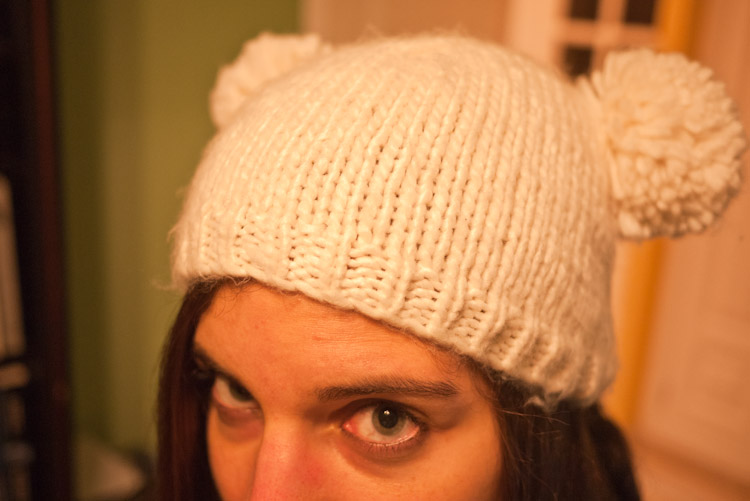 Alternate 13
Finally, another dog-walking picture. On Avenida Vicente Ramos, a sculpture is being mounted on a concrete obelisk. I am pleased that the city is putting art in public places even in these times of crisis. At the same time, the scene illustrates something very typical of Spain. Note the poster on the fence showing all the safety equipment that must be worn according to the law. At the same time, look at the two workers in the picture–neither is wearing any of that "mandatory" safety equipment. This is very typical for this country. We have many laws, but compliance is somewhat selective: