This was one of my weeks on the move, starting in Alicante, continuing in Madrid and finishing in Copenhagen, where I spent most of the week. The pictures are presented chronologically.
44_1
It is autumn and we now do have occasional rain showers here in Alicante: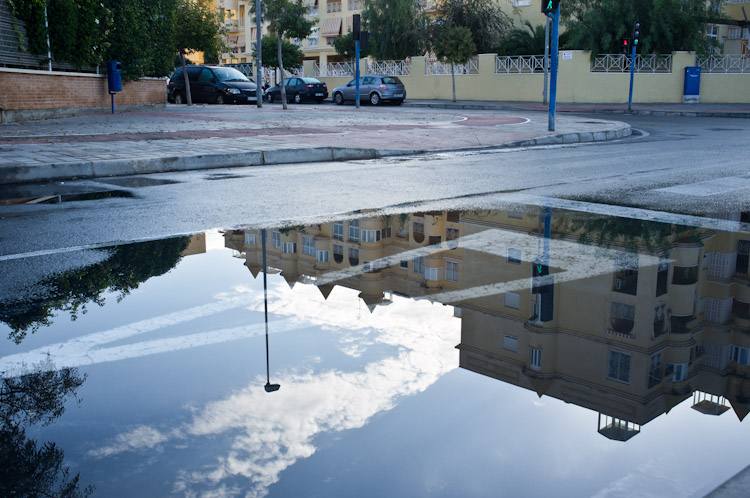 44_2
I always look at this particular flower, growing in someone's fence along my usual dog walk route. I seldom photograph it, but with the rain drops on Sunday morning it looked nice: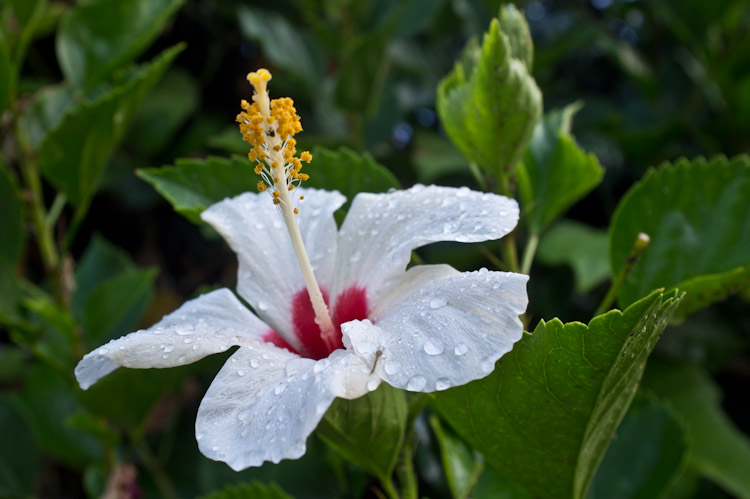 44_3
Sunday afternoon we went to the Game Café on the beach to listen to some live music. This is our Sunday afternoon habit during the winter: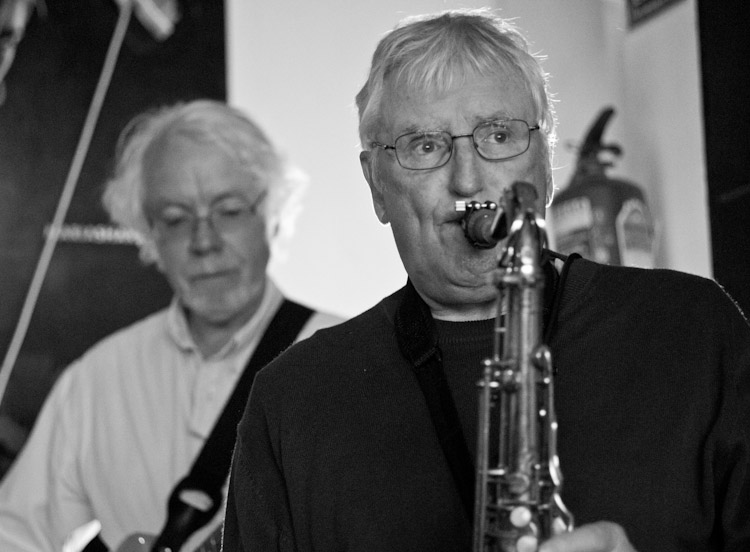 44_4
Pilar, one of my wife's friends, at the Game Café: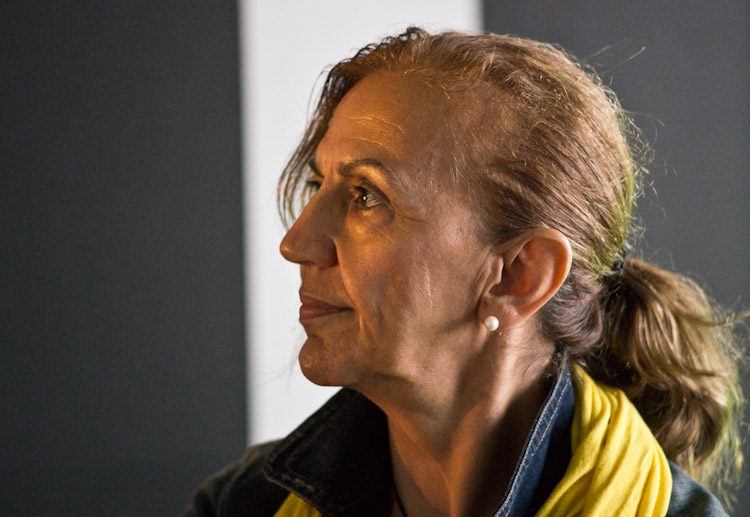 44_5
Mother and daughter dancing outside Game Café: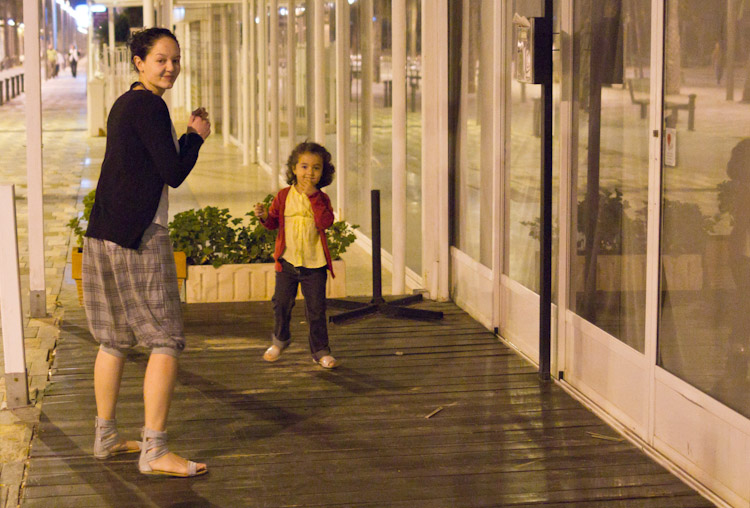 44_6
Monday morning my daughter and I drove to Madrid to take care of some business. Once done, we spent a couple of hours in the city. Being sensible, I left the car in an underground car park and we used Madrid's excellent metro system to get around: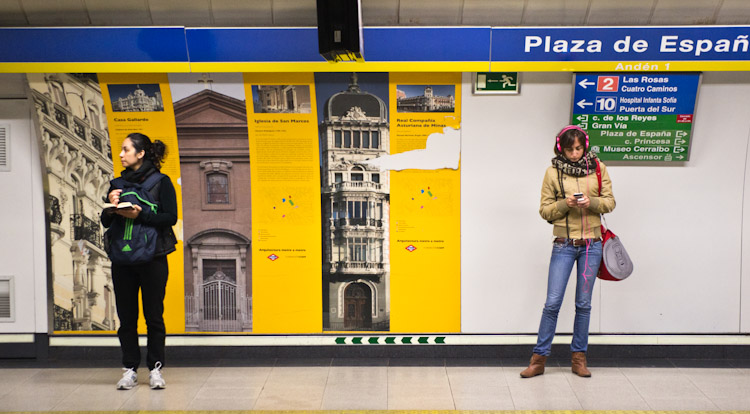 44_7
After lunch at the Maoz falafel place near Plaza del Sol, made famous by this summer's indignados encampment (now completely gone), we headed for Lavepiés, a somewhat edgy neighbourhood with a large immigrant population: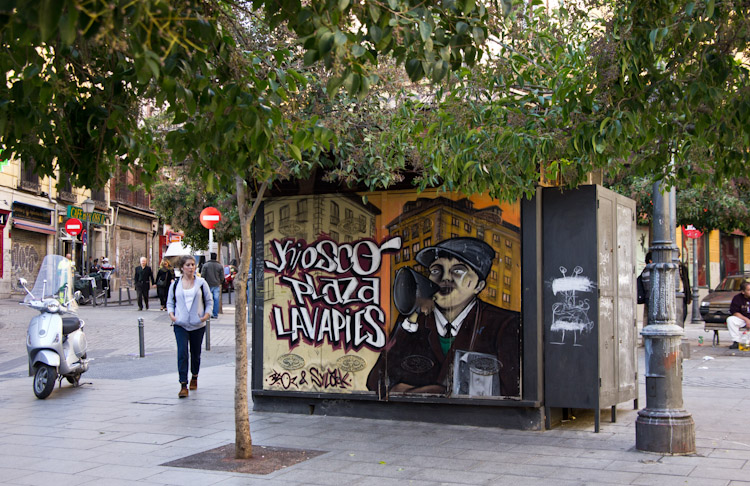 44_8
We walked up Calle Ave María in search of a vegan shop my daughter had found on the net: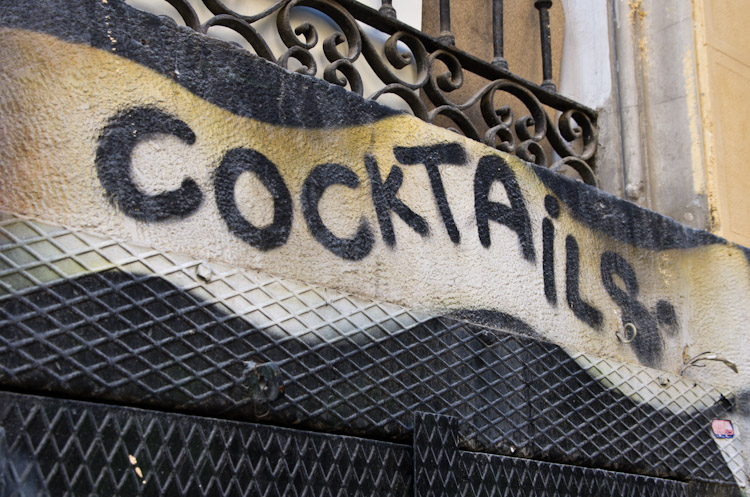 44_9
We found Planeta Vegano, and my daughter was in heaven browsing aound. We just do not have this kind of selection in Alicante: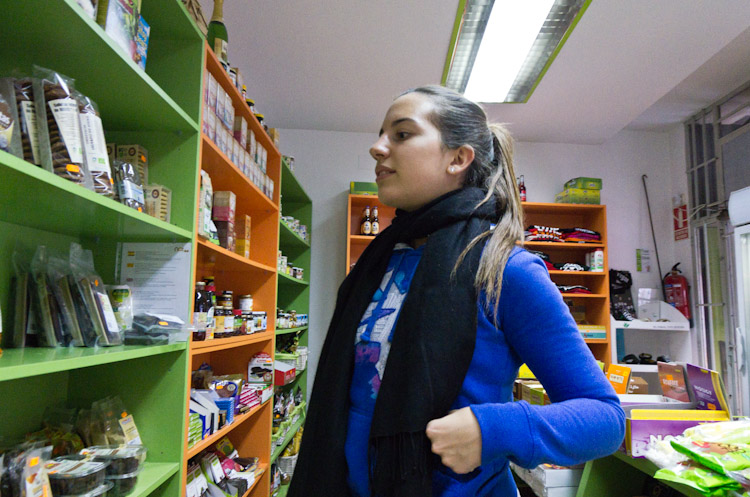 44_10
Tuesday morning I flew to Copenhagen. I arrived at a wing of Copenhagen airport which has recently been remodeled: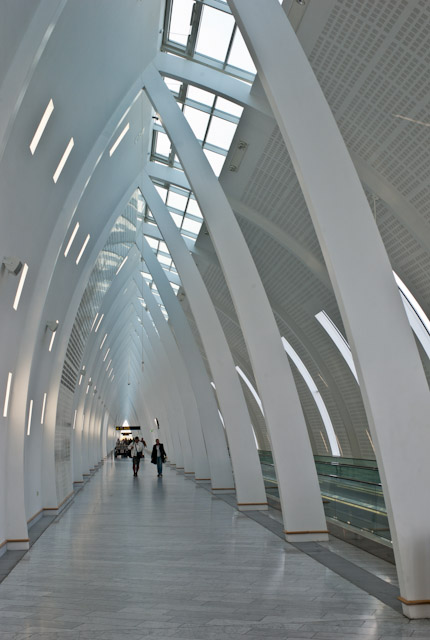 44_11
This is the reason I always go to Copenhagen on this day. My father died on 1 November 2004. So a few hours after arriving, about 5 p.m., I went to visit his grave: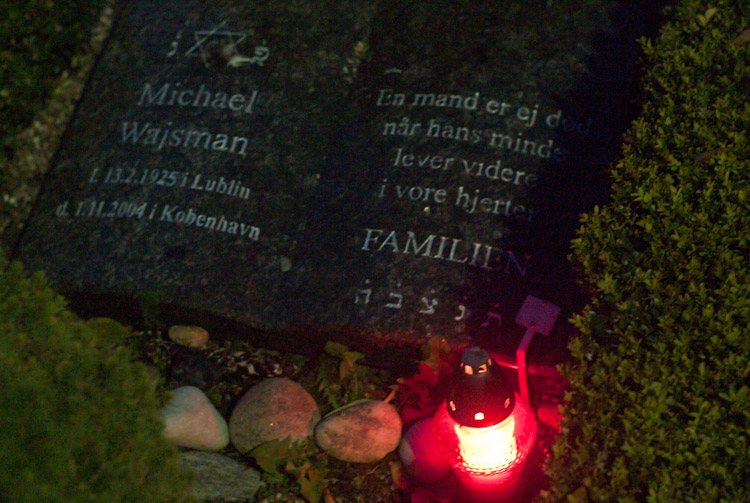 44_12
When I am in Copenhagen, I stay with a childhood friend who lives in a nice residential area north of the centre, Østerbro. Wednesday morning I ventured out to find a bakery to buy fresh rolls. Along the way I was amused by this old motorcycle parked outside an antique shop, whose owners had left a note on the bike, asking to speak with its owner–presumably because they were unhappy with his choice of parking space:

44_13
I then went for a walk in the park where the Little Mermaid is located. The effects of global warming are evident. Twenty or thirty years ago these trees would have been bare by November: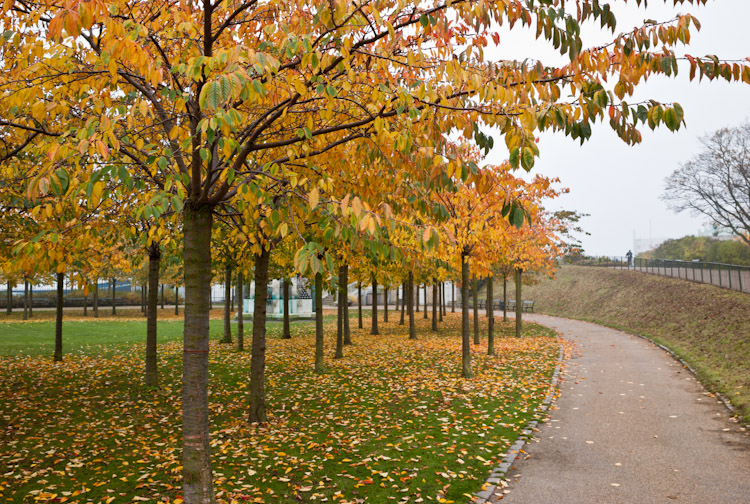 44_14
The park across this bridge is called the Churchill Park and contains the museum of the Danish resistance during the war, statues of Churchill and other WWII figures, and the Anglican church: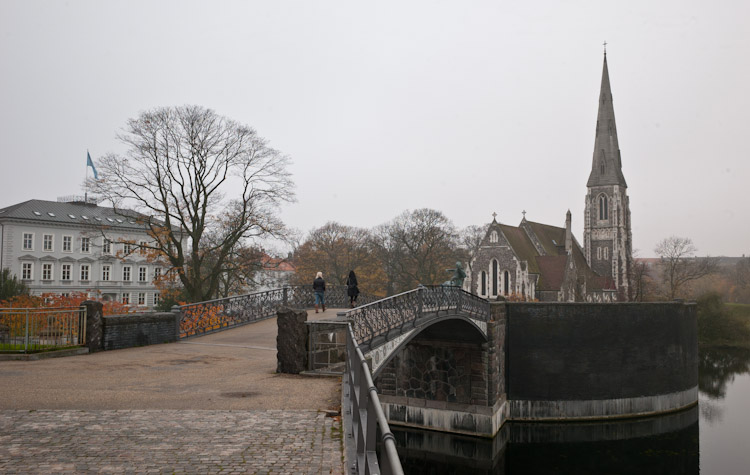 44_15
This rather modest building is the headquarters for AP Møller-Mærsk, the world's largest container shipping company by some margin, also with interests in North Sea oil drilling and other businesses. Things are understated in Denmark, and it is by no means obvious that this is a $60 billion/year company: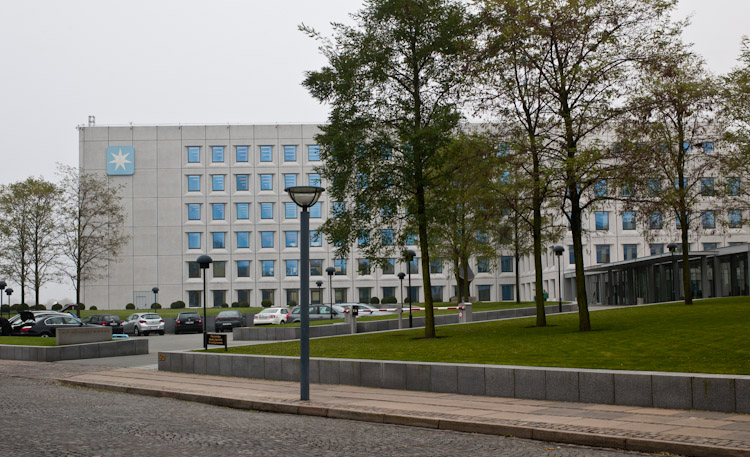 44_16
An entirely different kind of business, a traditional Danish hot dog stand. But this one is special, both because it is located right next to one of Copenhagen's most emblematic buildings, RundetÃ¥rn (Round Tower), and because all its sausages are organic–and there is a vegan hot dog as well: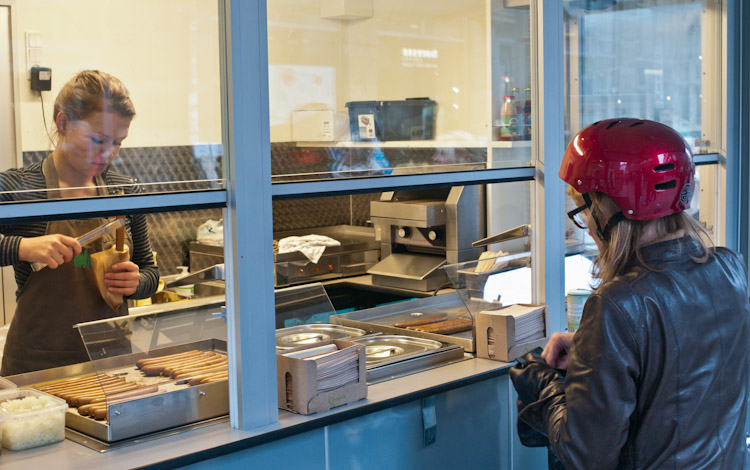 44_17
This is a typical Danish scene which often freaks out foreign, especially American, visitors. It is normal in Denmark to leave babies outside small shops like here. Back in the 1990s there was a case where a Danish tourist in New York was arrested for doing exactly this: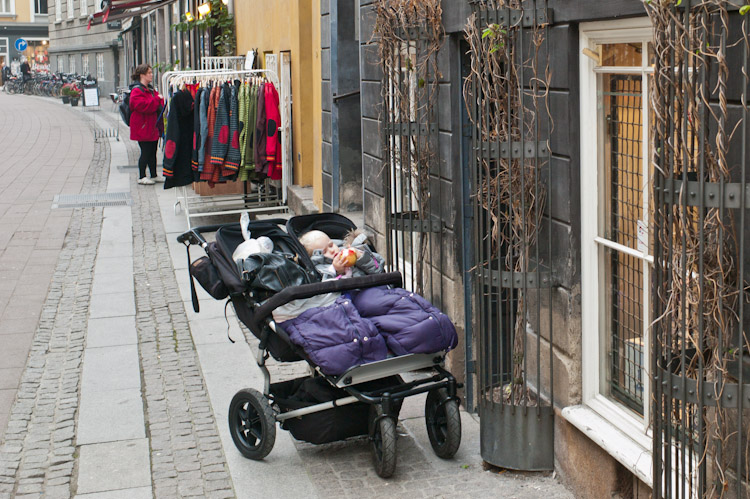 44_18
Amusing sign of cross-cultural fertilization. In Danish Copenhagen is called København. Hence the name of this kebab place, Kebabenhavn, is a nice piece of word play: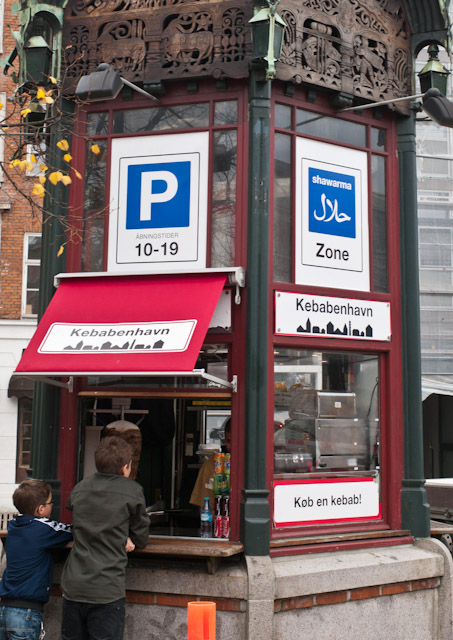 44_19
When I am in Copenhagen, I go to places that I used to visit with my parents when they were alive. One of those places is a lake in the suburb of Vallensbæk, which was one of my mother's favourite places: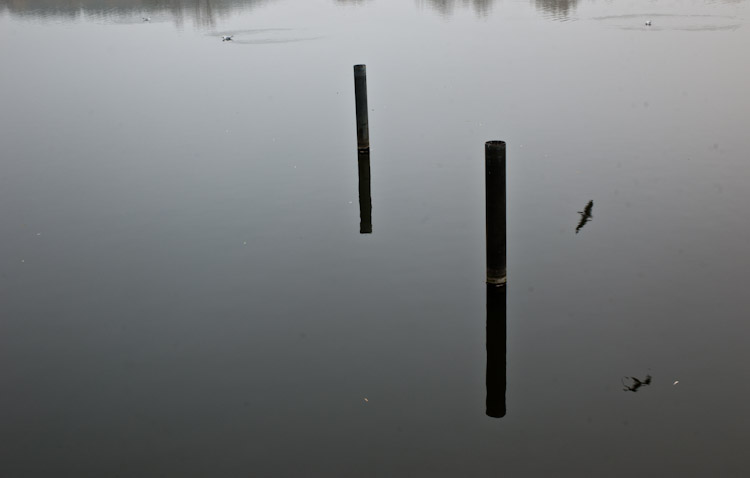 44_20
I met with some friends and had a very traditional Danish lunch. These are the famous open-face sandwiches called smørrebrød: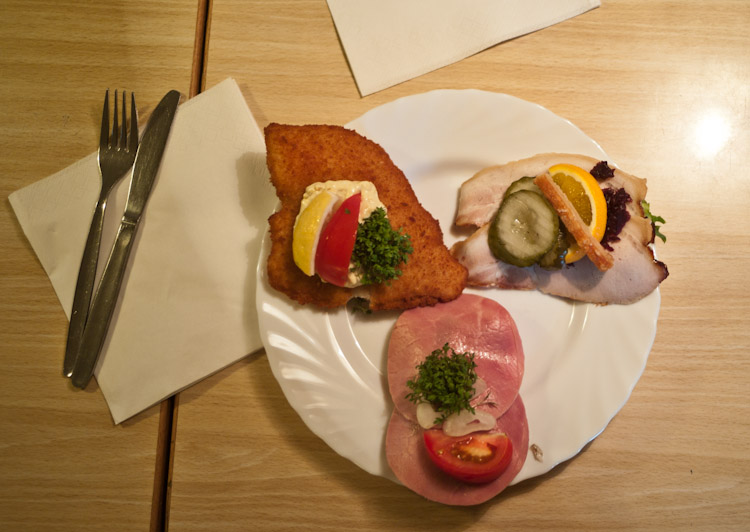 44_21
Halloween is increasingly popular in Denmark: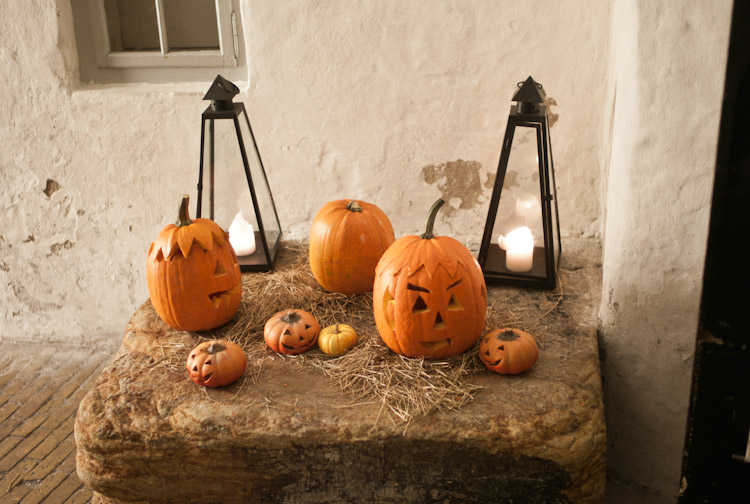 44_22
One sign of a civilised city is the presence of public toilets. This is a traditional one, on Copenhagen's main pedestrian street: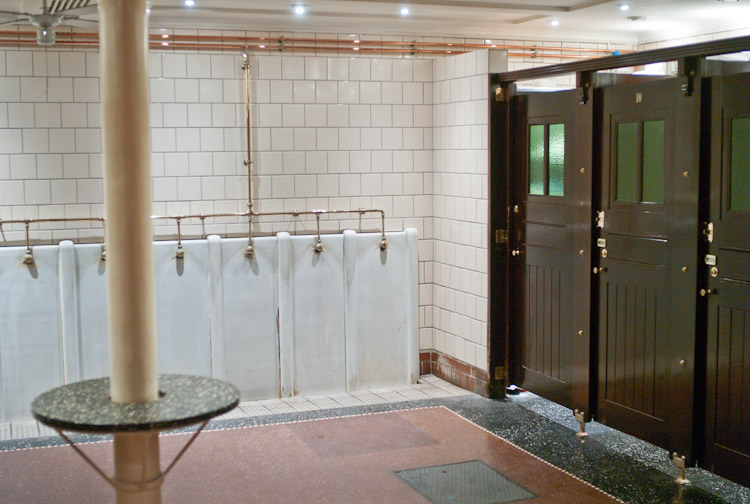 44_23
Strøget, the pedestrian street, early evening. The days are very short in Denmark this time of year: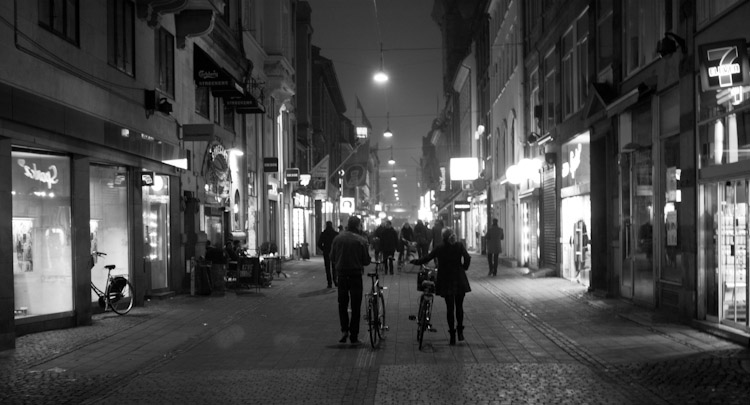 44_24
My friend's children, Natalia and Astor, realise that Christmas is approaching: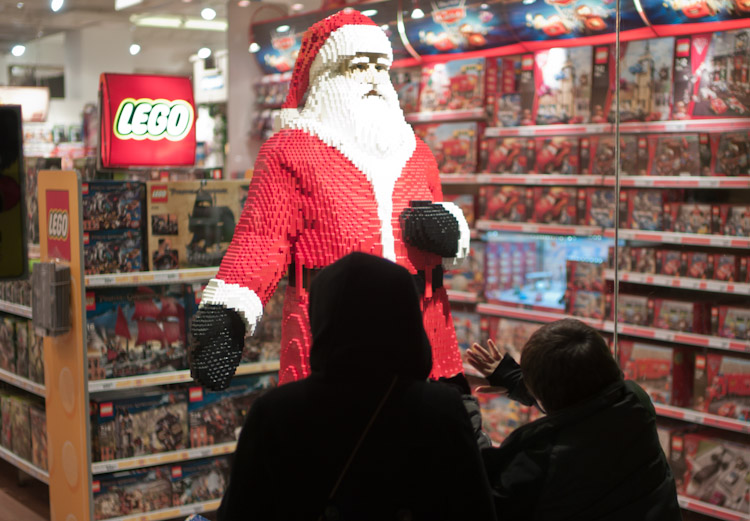 44_25
The neighbourhood where my friend lives, Østerbro, is not rich, but certainly well off. I liked the colour coordination between the buildings and the car: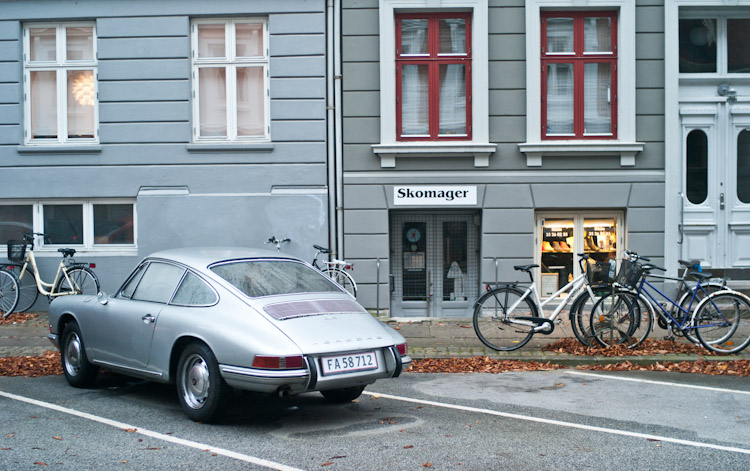 44_26
More food. Recently, a new and rather posh vegan restaurant, Firefly, opened in the centre of Copenhagen. I had lunch there to try out the place with a view of taking my daughter there in April. This is my main dish, tofu cutlets, and it was delicious. Expensive but worth it. I washed it down with organic beer: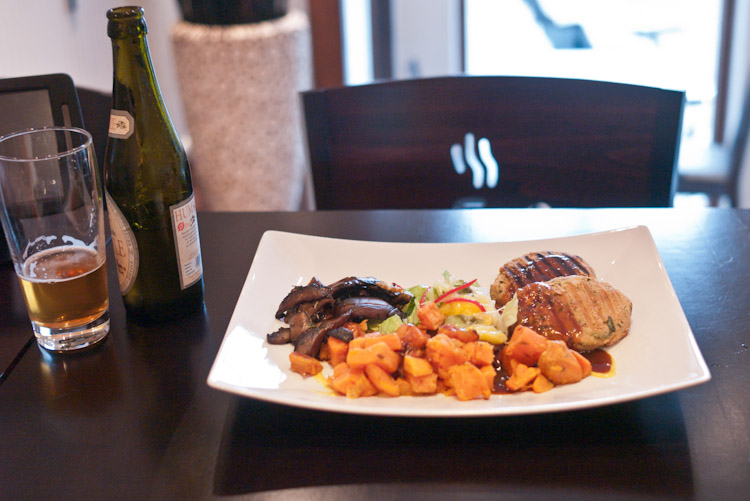 44_27
Another addition to Copenhagen's shopping environment is a new market hall on Israel Square, also rather posh. This is a bakery in Torvehallerne, as the place is called: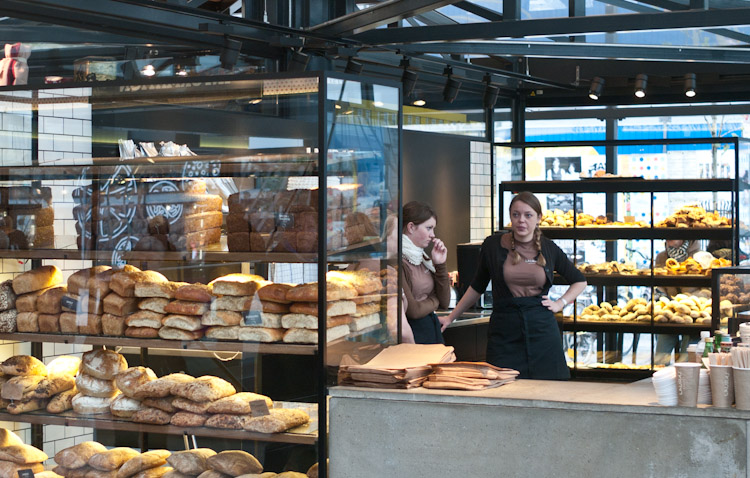 44_28
I met up with an internet friend, Mads, and we had a light snack at the butcher in the market hall: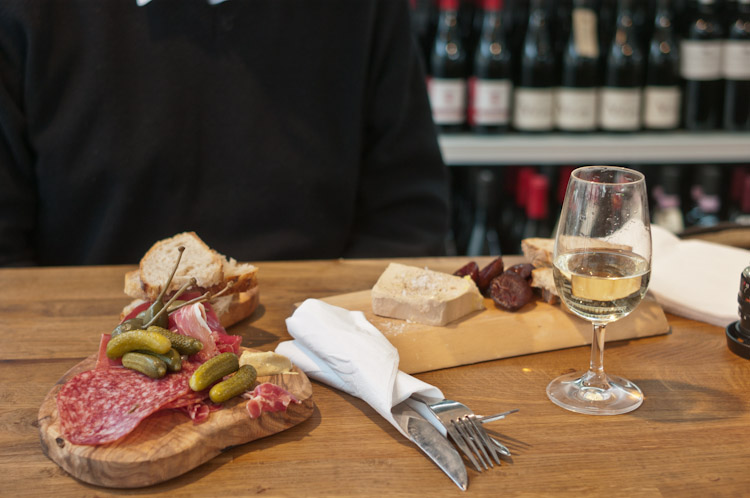 44_29
Finally, on Friday afternoon I visited the Jewish cemetery once more, before flying home very early Saturday morning: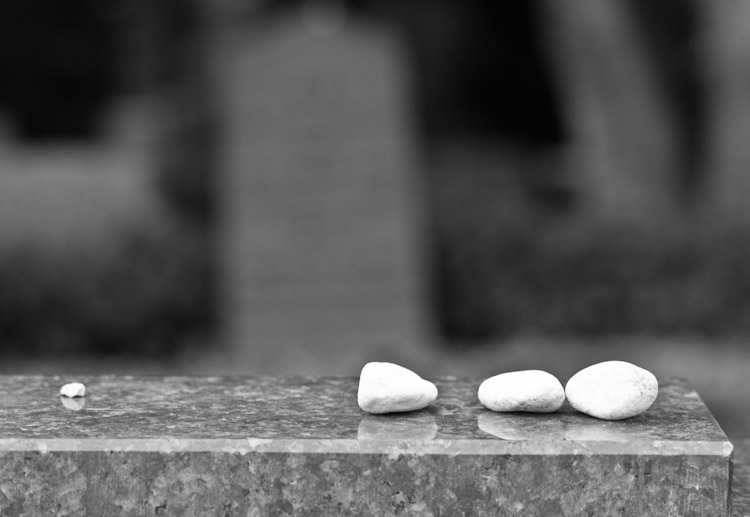 More Copenhagen pictures here.