Not much happened during the week other than work and just life. The pictures are from my neighbourhood, my office, and (mostly) from my weekend outings on two wheels.
47_1
First a few things I saw while walking my dog during the week, starting with these autumn leaves–it is only now, in late November, that we really get leaves on the ground here: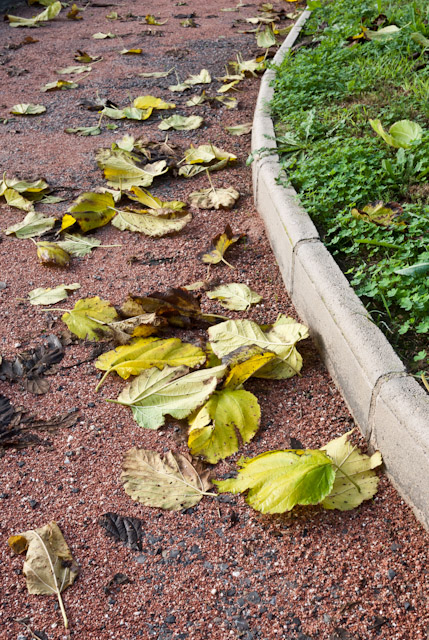 47_2
Hand on the ground: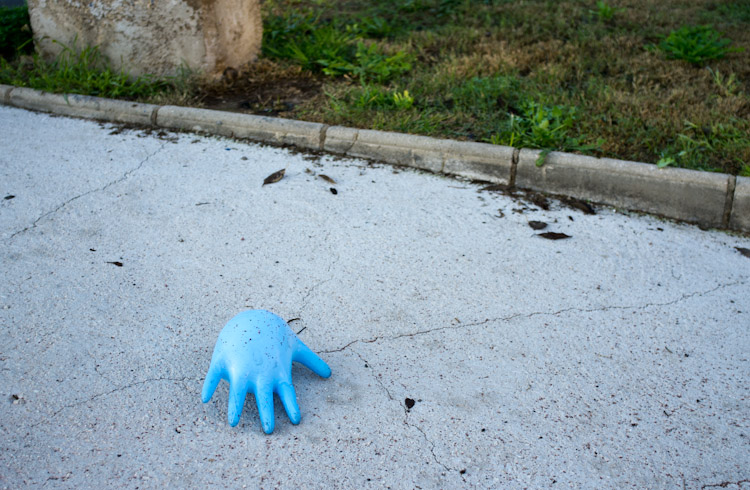 47_3
Fungus: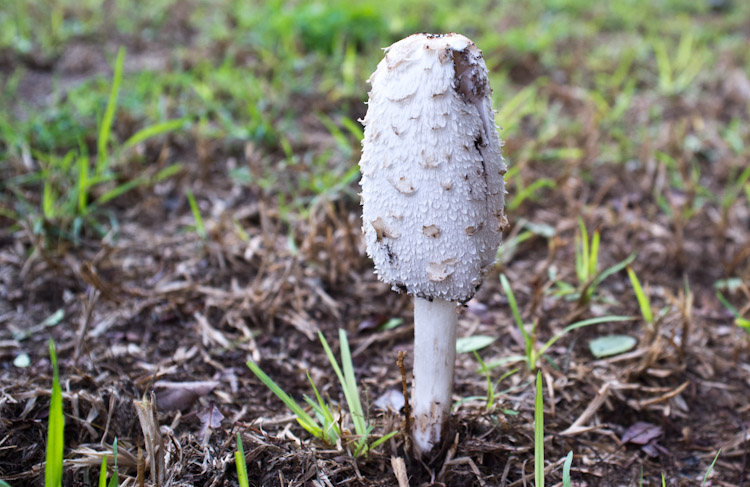 47_4
Waiting for his pizza: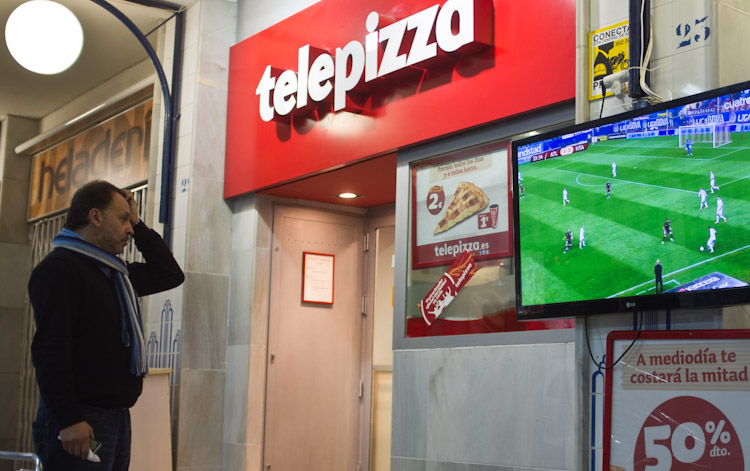 Then on to some bicycling images. The routes I follow usually include both the coast and the country roads in the interior.
47_5
The beach at Urbanova: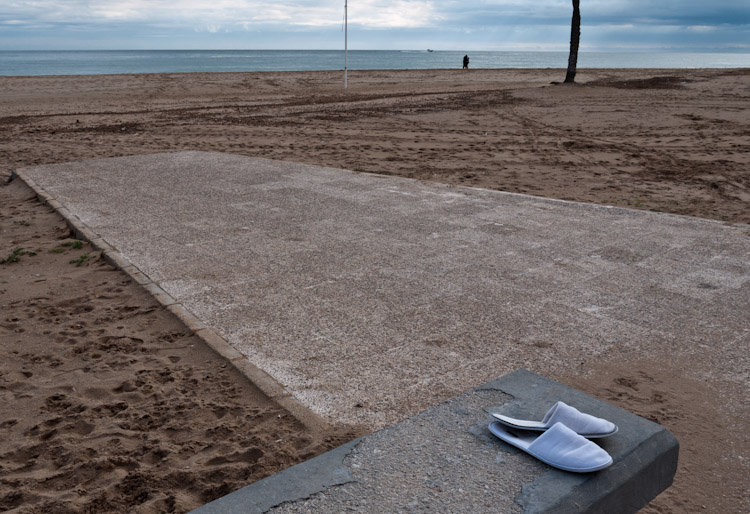 47_6
The beach in Santa Pola: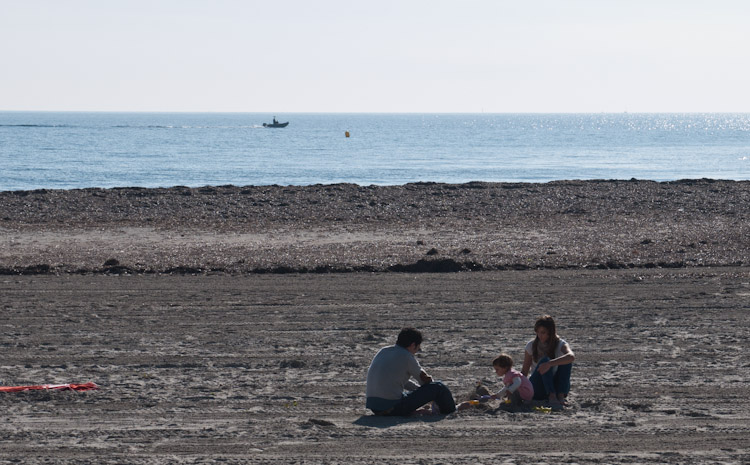 47_7
"Homemade" road sign, indicating the distance to the town of Dolores: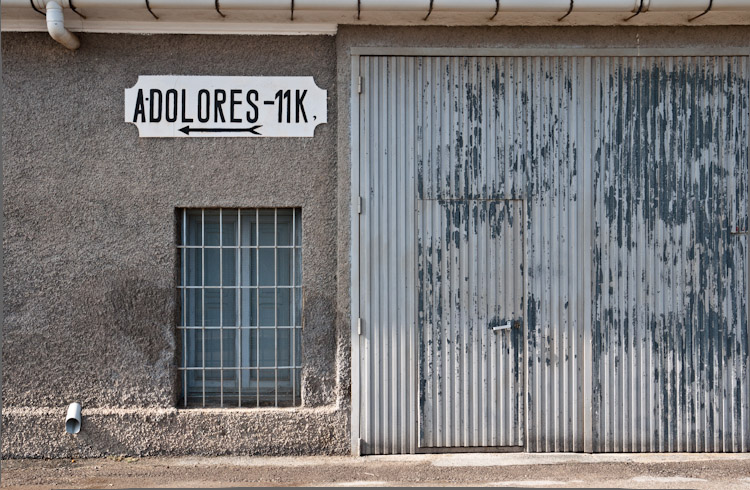 47_8
Cabbage and citrus, somewhere near Elche: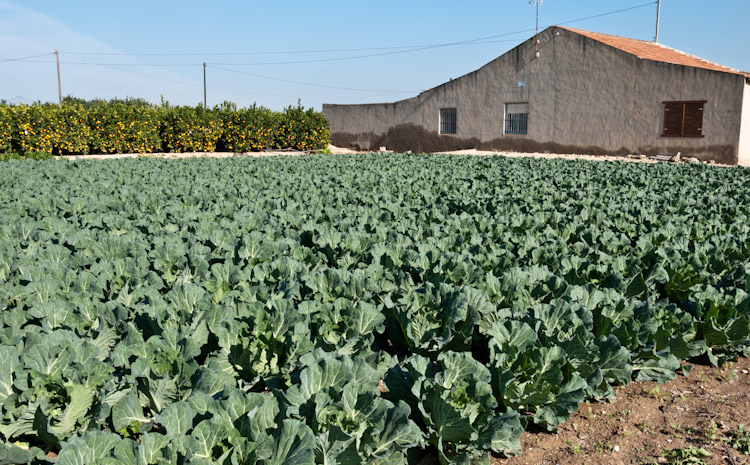 47_9
Horse grazing near San Fulgencio: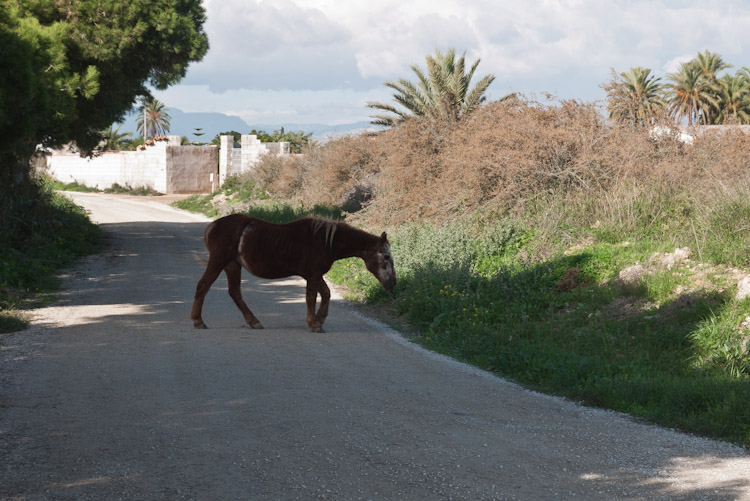 47_10
Prostitute's chair, near San Fulgencio. A curious feature of this part of Spain is the one sees prostitutes not only in cities, as one might expect, but also in the countryside, and often, like here, in the middle of nowhere: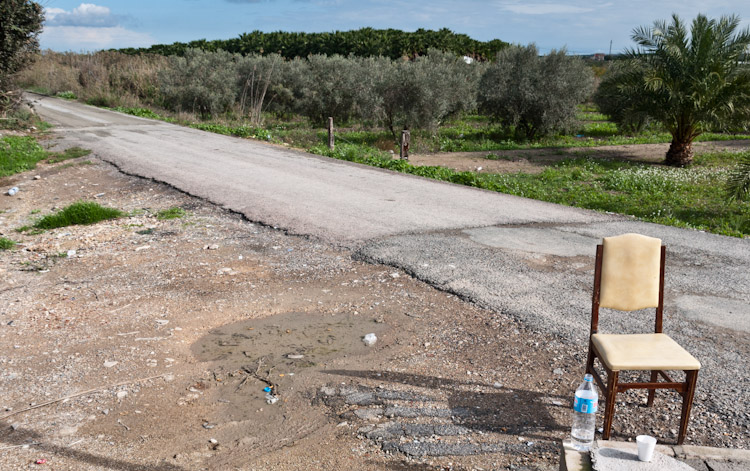 And finally two pictures from office-related activities.
47_11
Our lobby in the morning, illuminated by the rising sun. The statue is by a Swedish sculptor whose name escapes me: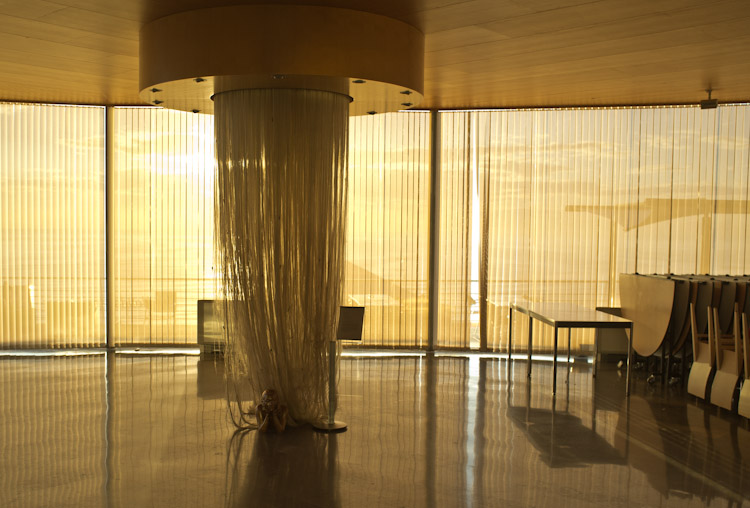 47_12
Finally, on Friday night the wine club Bacchus held its end-of-year dinner at a local restaurant. As is often the case, Corinne provided me with a photo opportunity. I think she looks like Mr. Bean in this picture: