In what has become an annual tradition, my high school friend from Denmark, Lars, came to visit during the second week of January. We share a passion for cycling and photography, so there was plenty of stuff to do together.
2_1
On Sunday, I cycled to Rojales to visit my friends in the Cuevas del Rodeo, the artist community there. On the way, I stopped at a convenience store near Elche to take a break and have a Coke. The owners of the shop have adopted this kitty: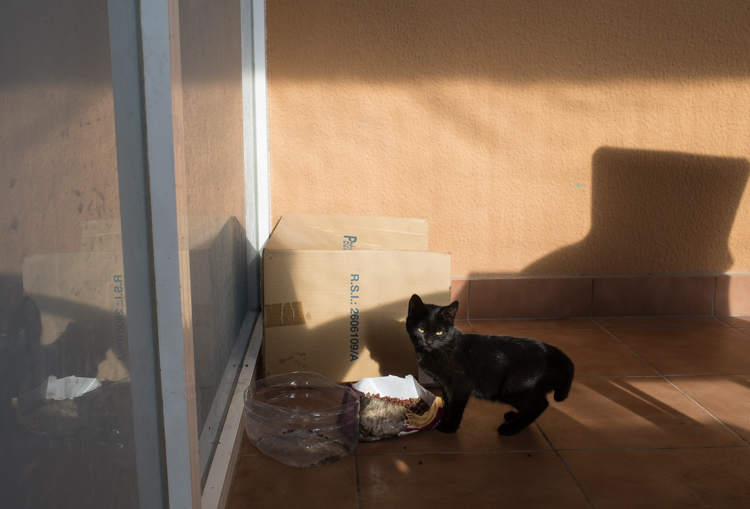 2_2
At the Cuevas del Rodeo, the artists residing there had open houses, including this guy, Santi: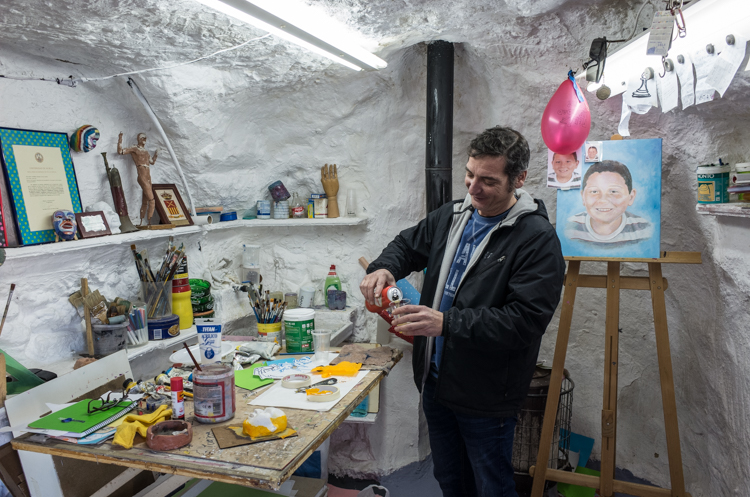 2_3
This is my friend Jenni and her baby. The hand belongs to Jenni's mother-in-law, Carmen, that is the baby's grandmother. The joy of recognition is evident: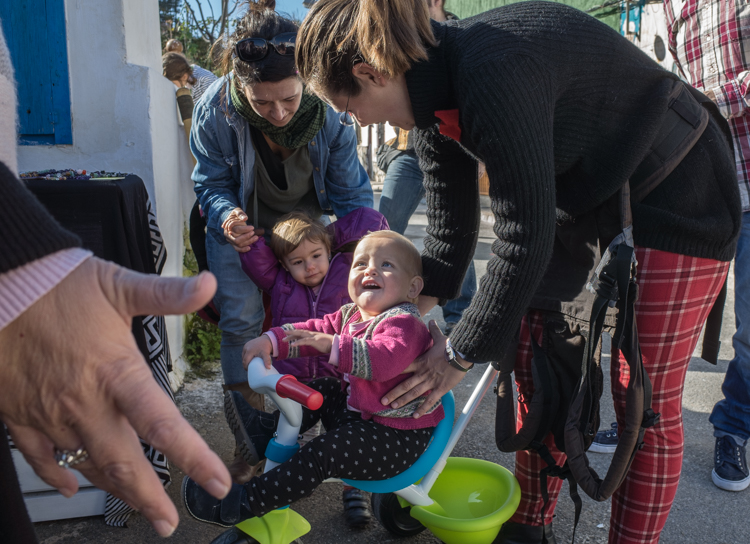 2_4
Trying to get two babies to socialize: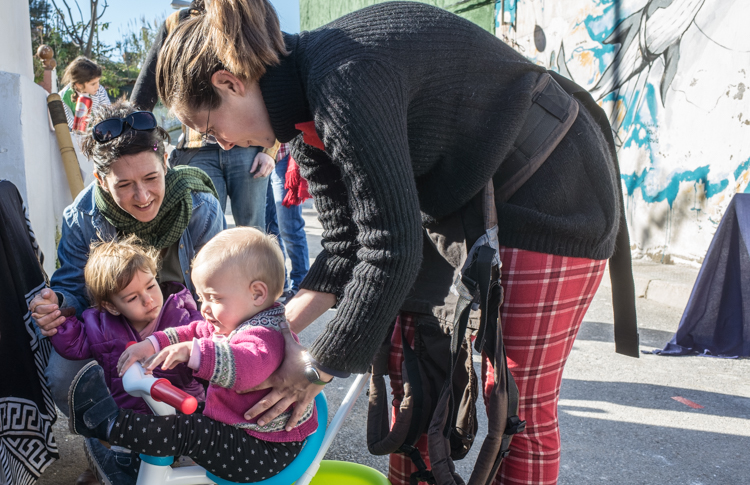 More images from the open house event are here.
2_5
The next day Lars arrived and we went cycling in the mountains as usual: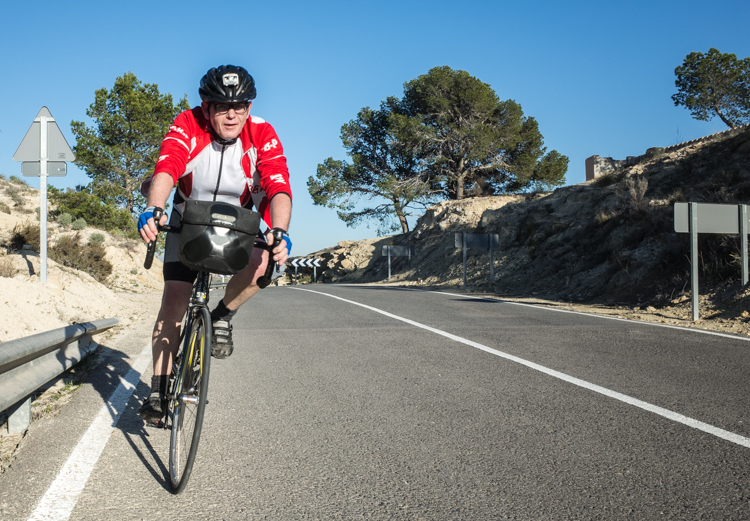 2_6
We had decided to cycle to Tibi to visit Lili and buy some of her goat cheese. There were other customers in her shop:

2_7
Lili had just finished a fresh batch of various cheeses: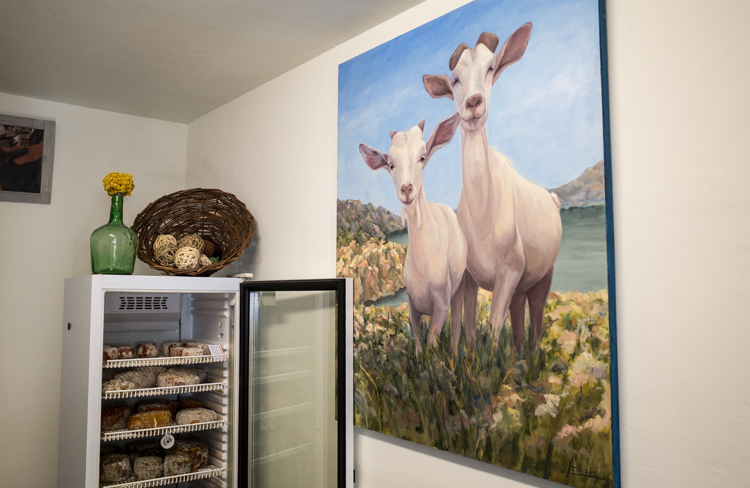 2_8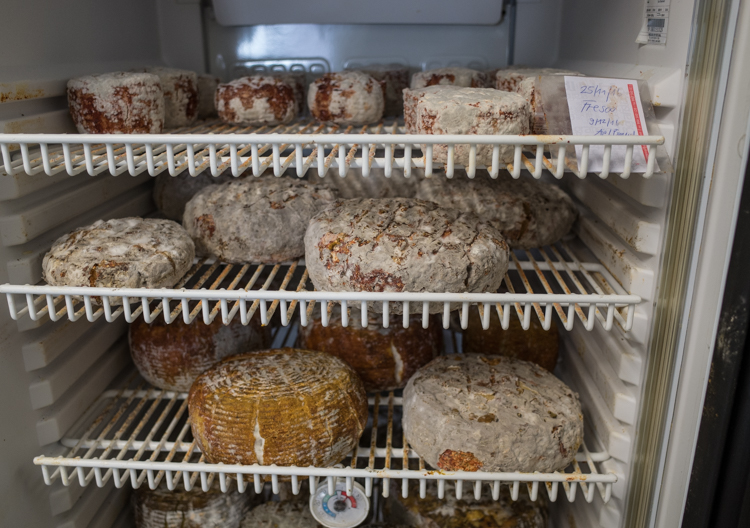 2_9
On the way home from Tibi, we stopped at Jijona to have a last look at the nativity scene which was still in place, even though Three Kings Day was already behind us: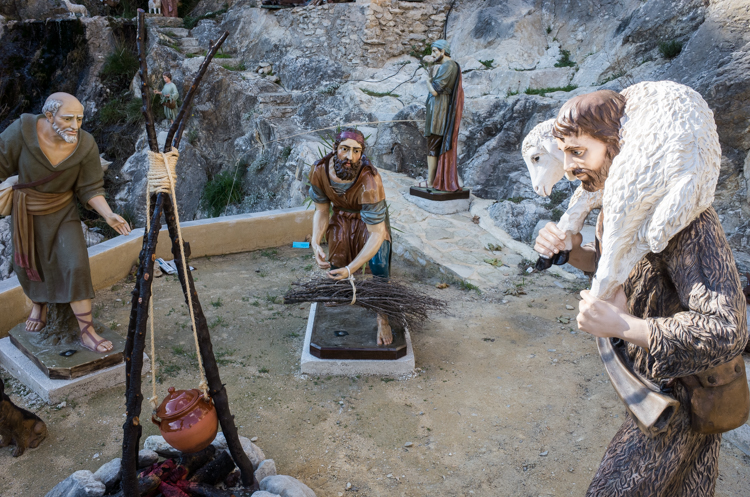 2_10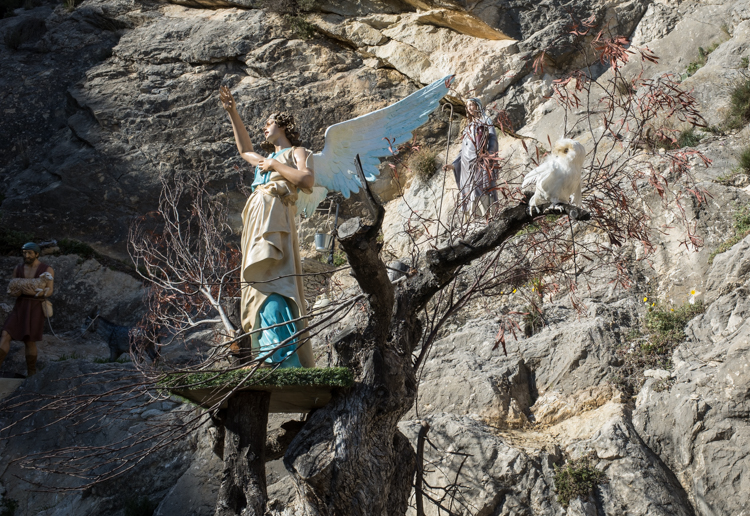 2_11
Another tradition connected with Lars's visits is that he makes pizza for us. He is a master of all manner of baking, including homemade pizza which is far better than anything you will find in Pizza Hut etc. Here he is preparing the dough: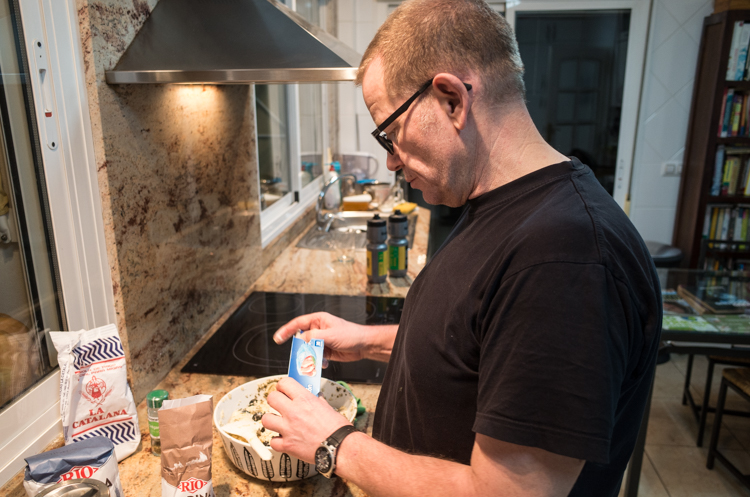 2_12
Lots of goodness in there:

2_13
Human blender: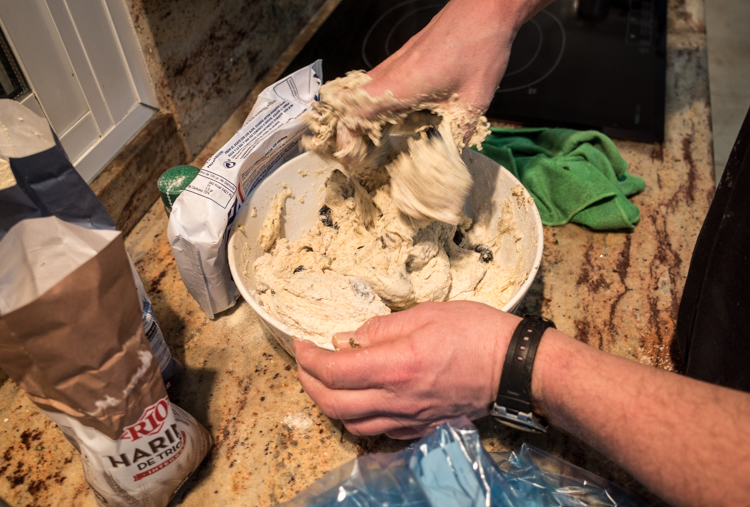 2_14
Once ready, the dough is divided into pizza-sized portions and put to rest in the fridge overnight:

2_15
Next evening, Lars forms the pizzas: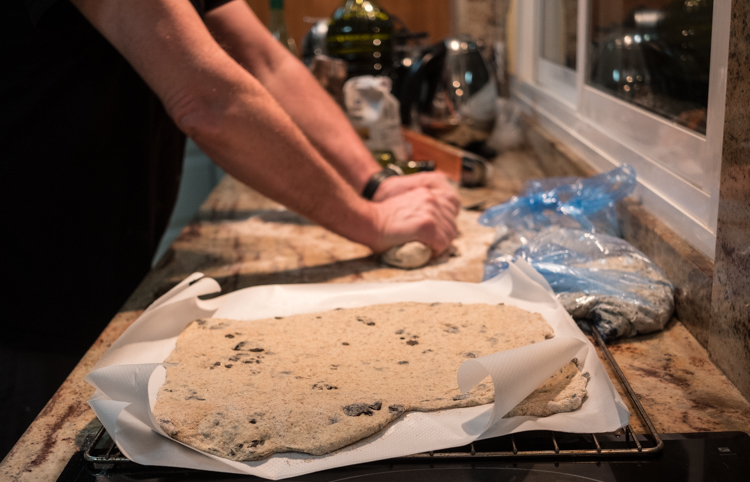 2_16
Lars works on the toppings, Cheeta supervises: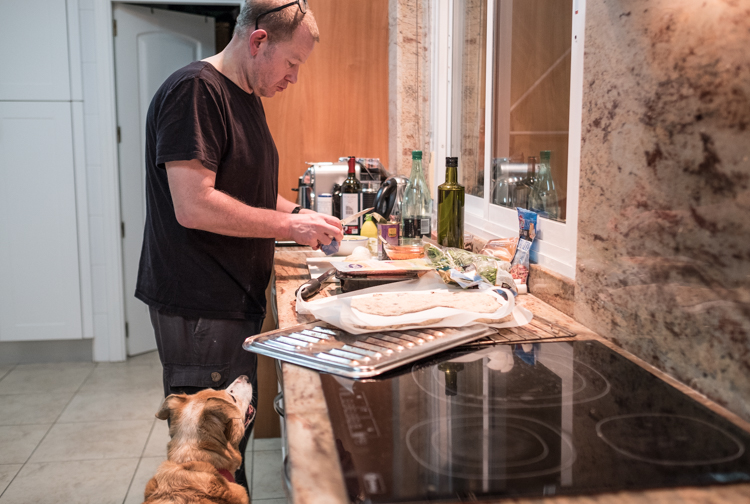 2_17
Checking on the first pizza: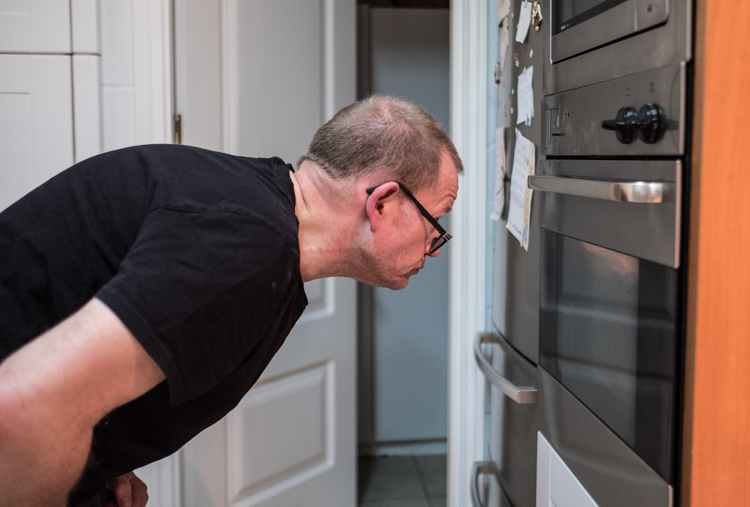 2_18
The first one is ready: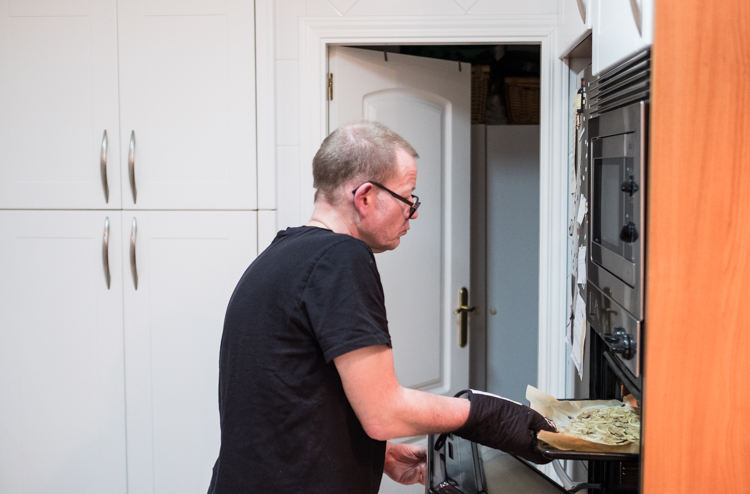 2_19
One of Lars's new pizzas is one topped with smoked salmon, craime fraiche and caviar, of course after it has been baked: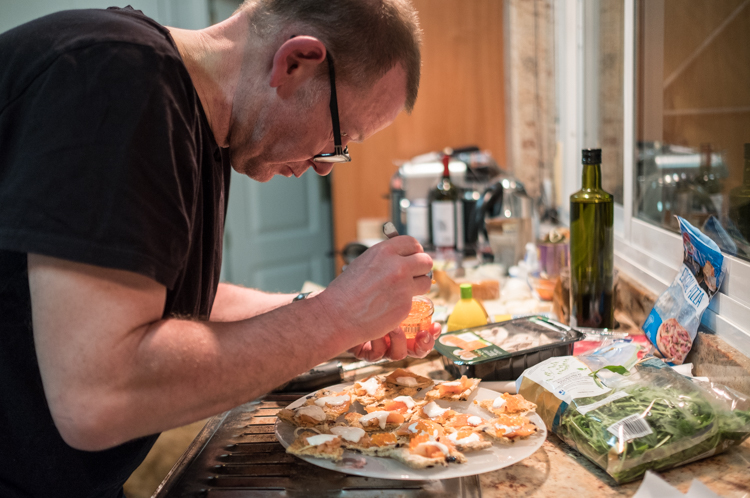 2_20
It is delicious: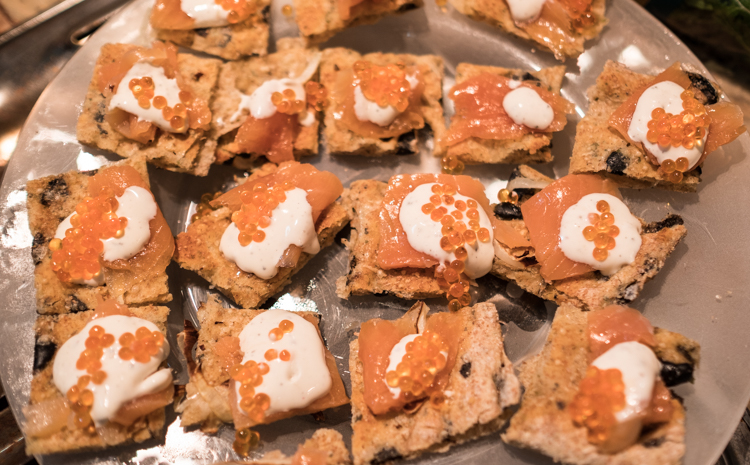 2_21
Another one, ready for the oven: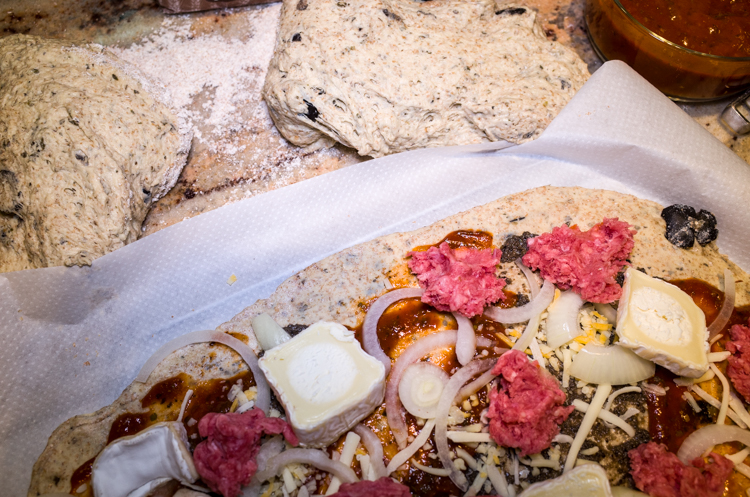 2_22
Goat cheese pizza: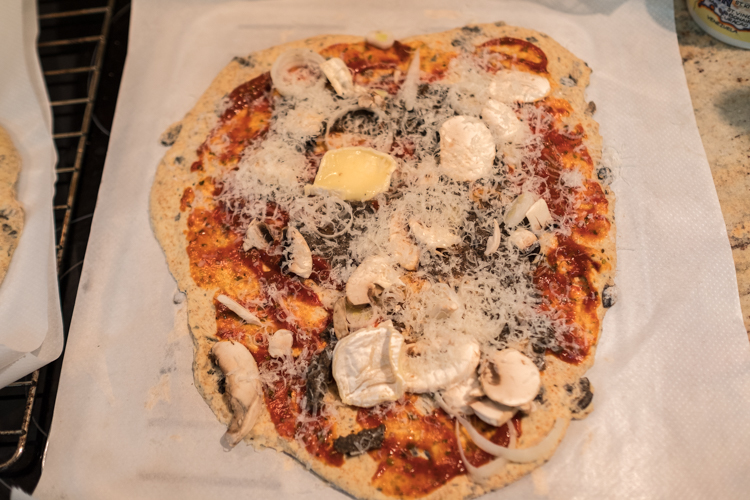 2_23
This one has meat and mushrooms: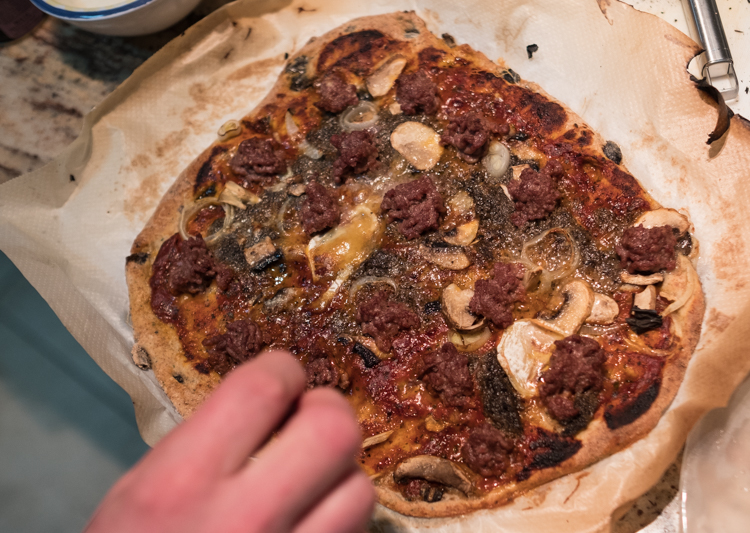 2_24
And it is served with rucola leaves on top: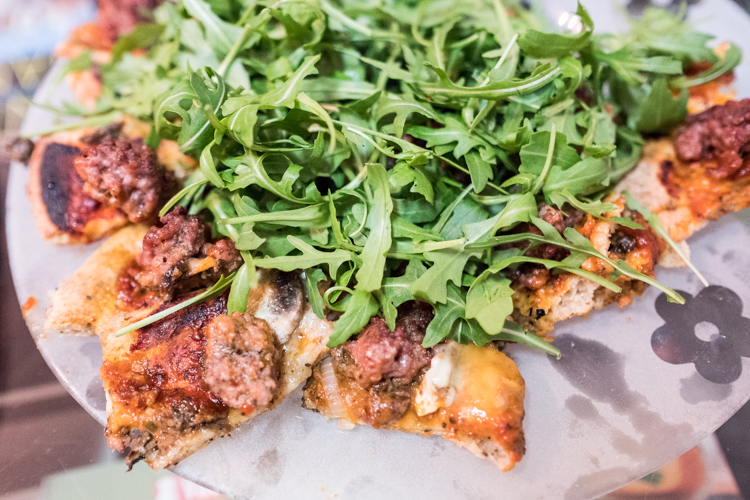 On Saturday, Lars and I took a break from cycling, since we were planning a hard ride on Sunday. Instead, we drove south to La Marina and Rojales, where I wanted to show Lars the Cuevas del Rodeo.
2_25
Our first stop was the Salinas de Santa Pola: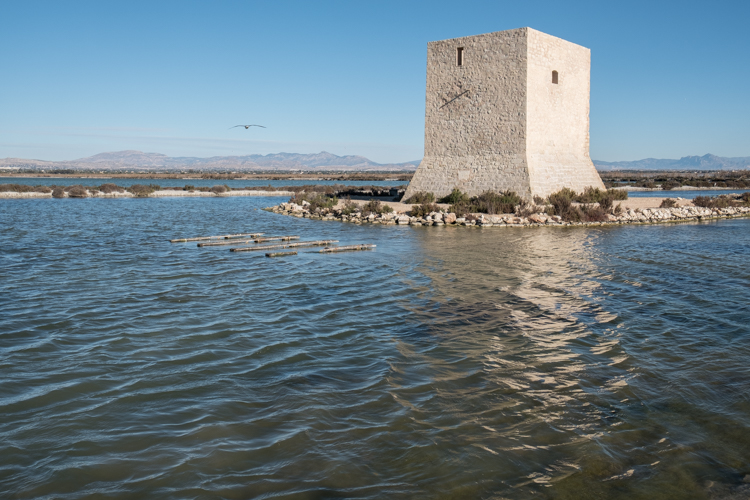 2_26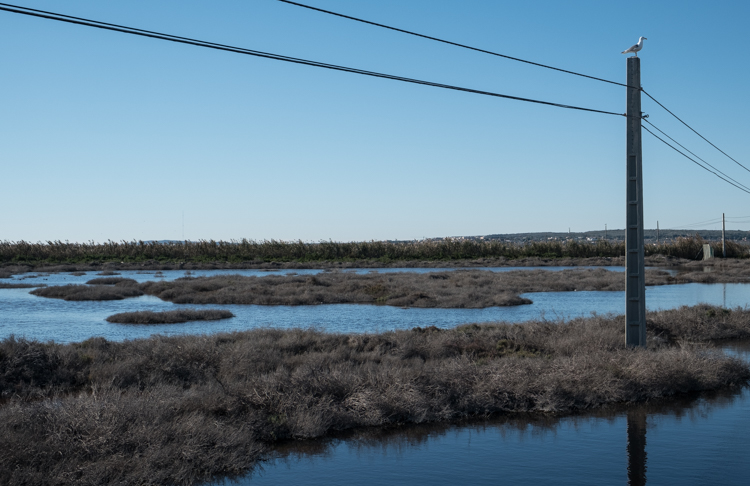 2_27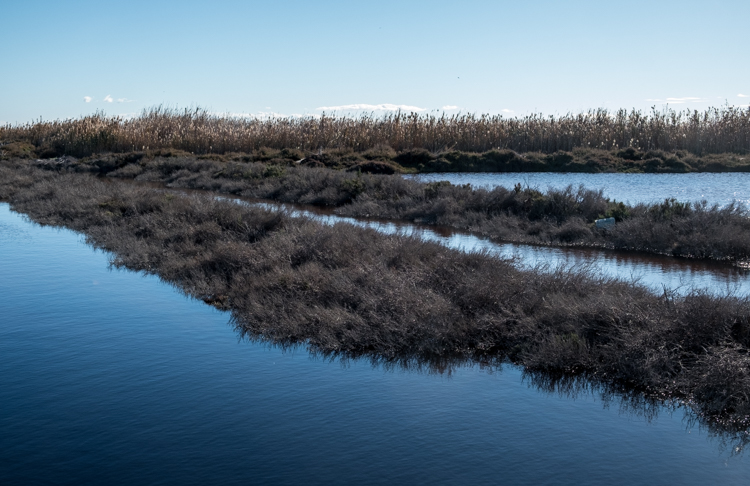 2_28
Lars's photography was mainly analogue on this trip: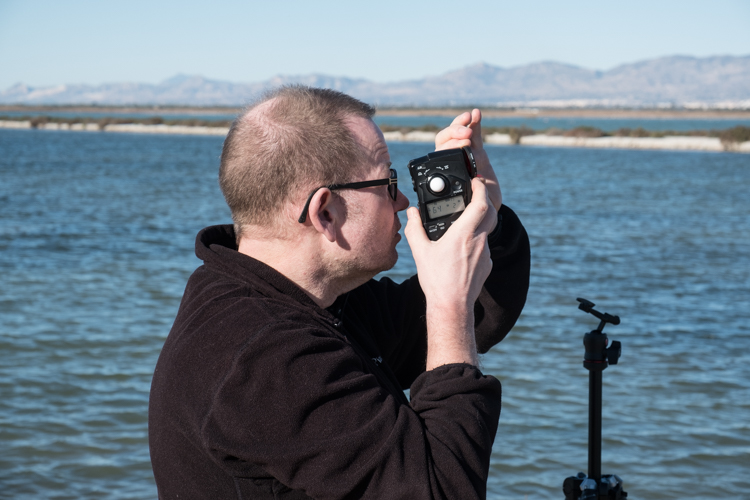 2_29
He brought a 4×5 pinhole camera: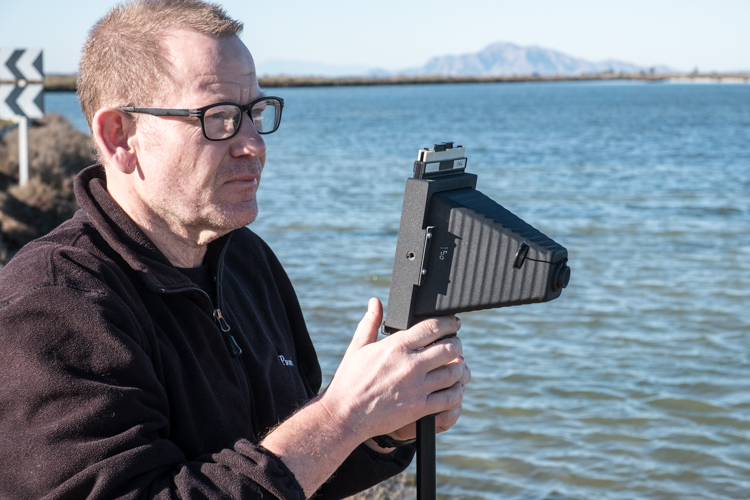 2_30
Lars's backpack. The only digital tool here is the Ricoh GR: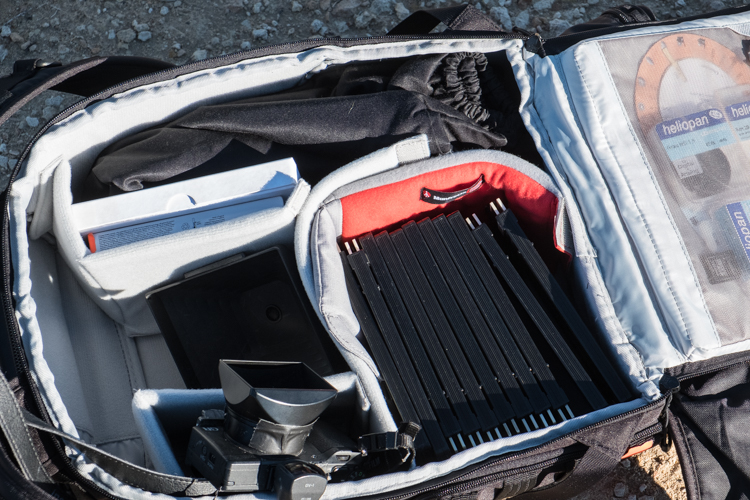 2_31
We then drove on to La Marina and Playa del Pinet, where Hostal Maruja, the seafood restaurant I have shown on many occasions, is located. But it is now closed for the season, and the beach houses are mostly empty as well: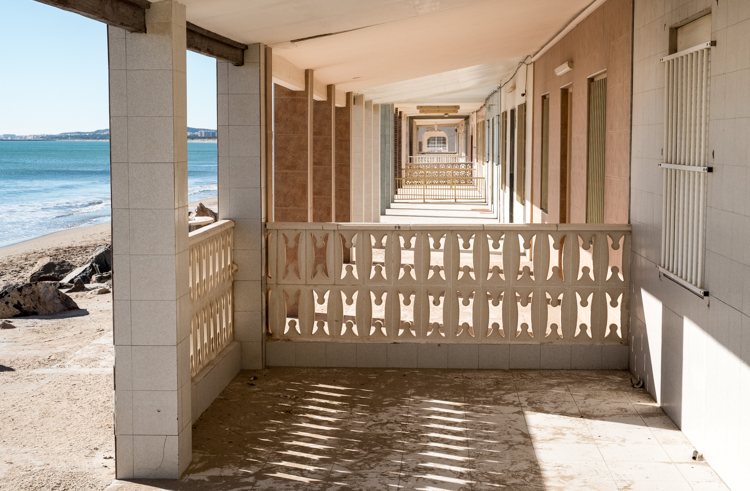 2_32
Lars's big pinhole camera saw action here too: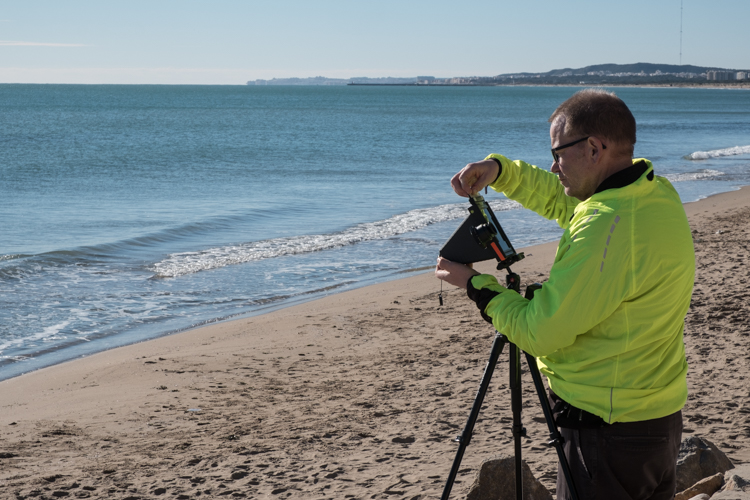 2_33
Boats wintering on the beach: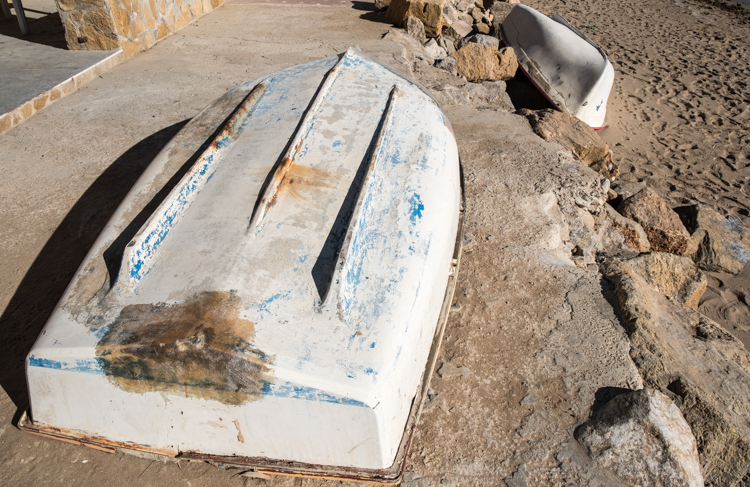 2_34
When you shoot 4×5, pretty soon you need to reload the film holders. So we went for a cup of coffee and Lars got out his changing bag and the other required paraphenalia: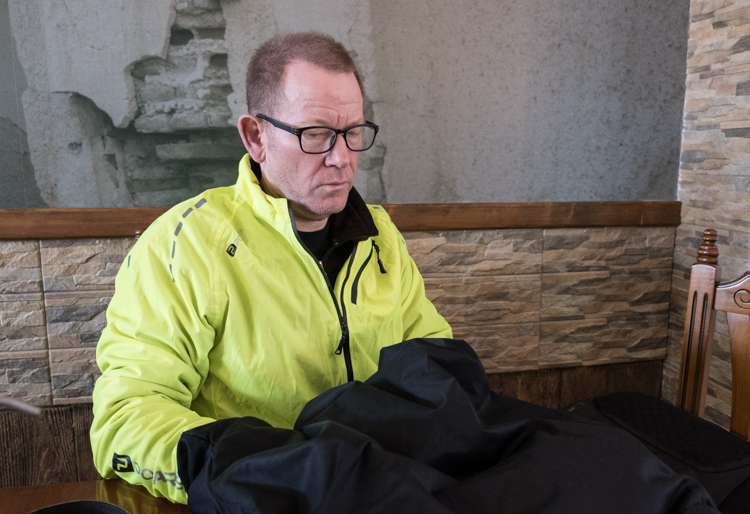 2_35
Our final destination was Rojales. We first drove up to this hill overlooking the city. It is unclear what the three crosses represent, but I think this is the local recreation of the Golgotha hill: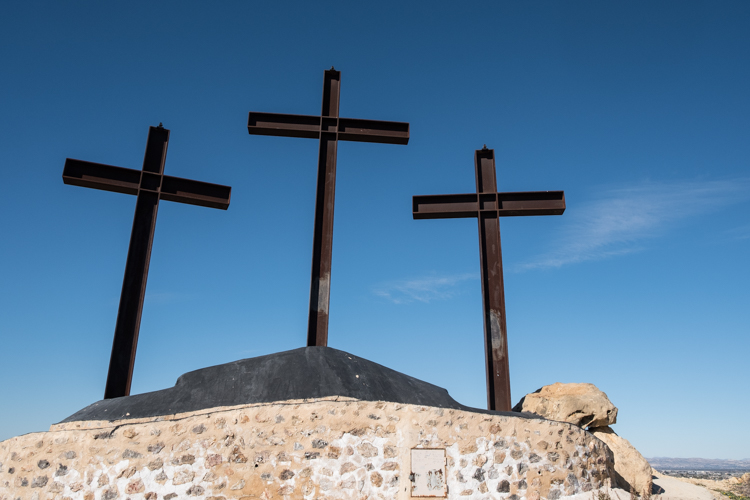 2_36
This would then be the Via Dolorosa of Rojales: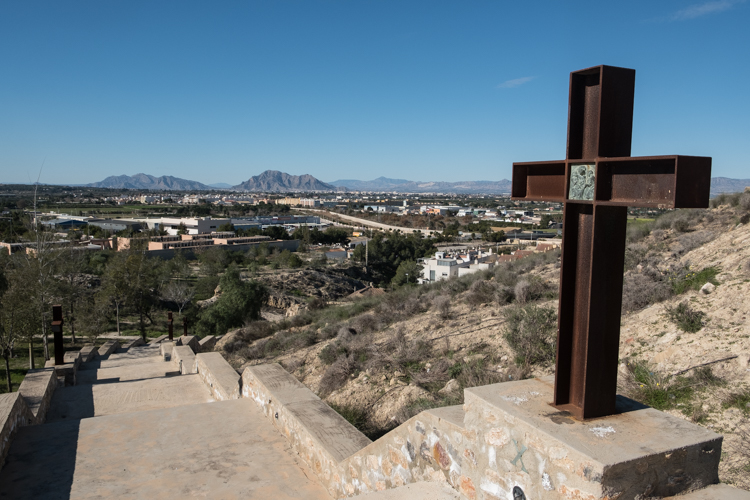 2_37
We then went to the Cuevas del Rodeo. This being a Saturday, most of the caves were closed and the place was almost deserted. But Lars was still able to have a look: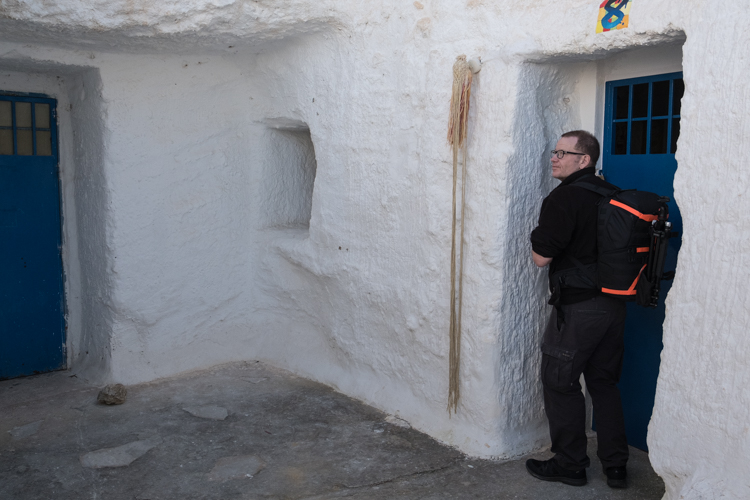 2_38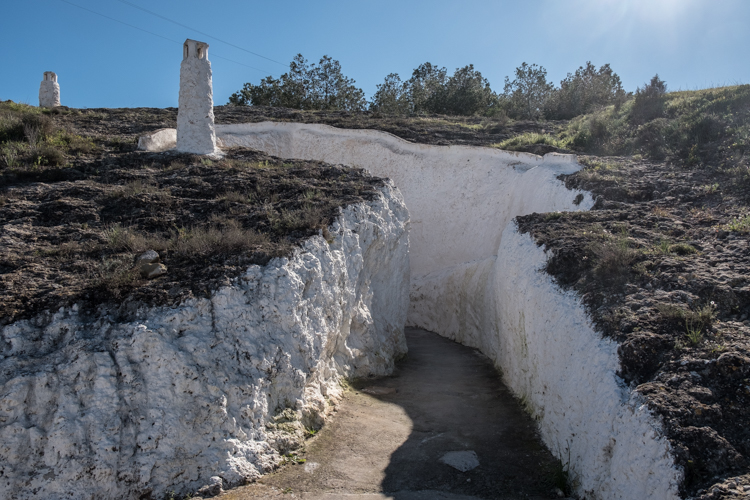 2_39
Wall painting: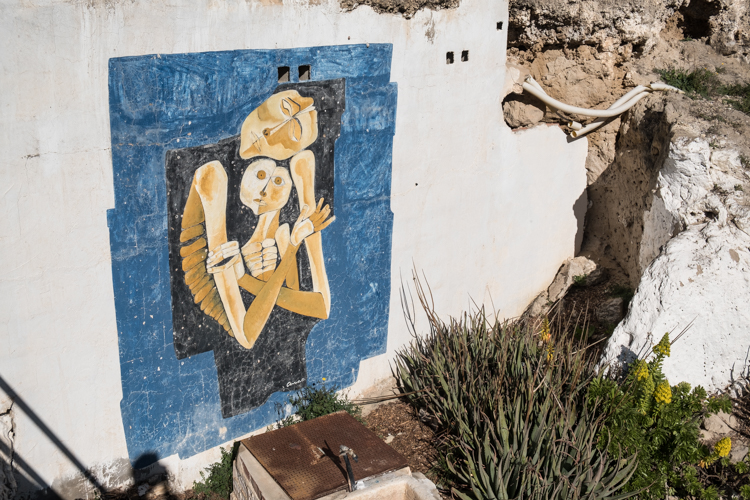 2_40
We were not completely alone, though. We were being watched: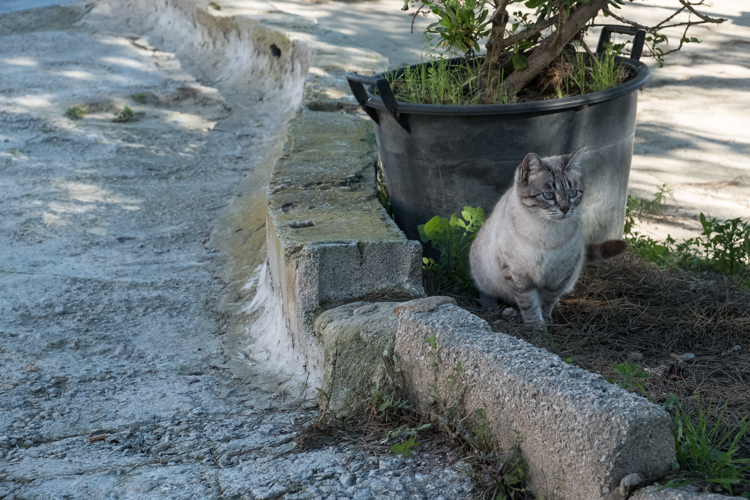 2_41
But then he decided that we were not important: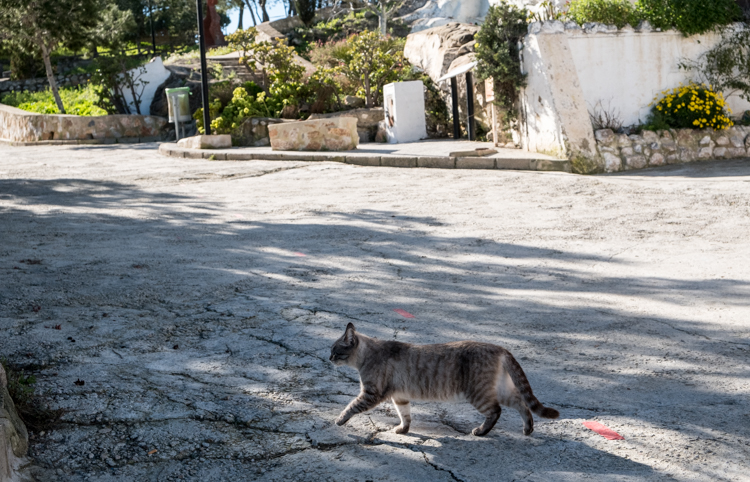 2_42
One of the emblematic sculptures overlooking the area: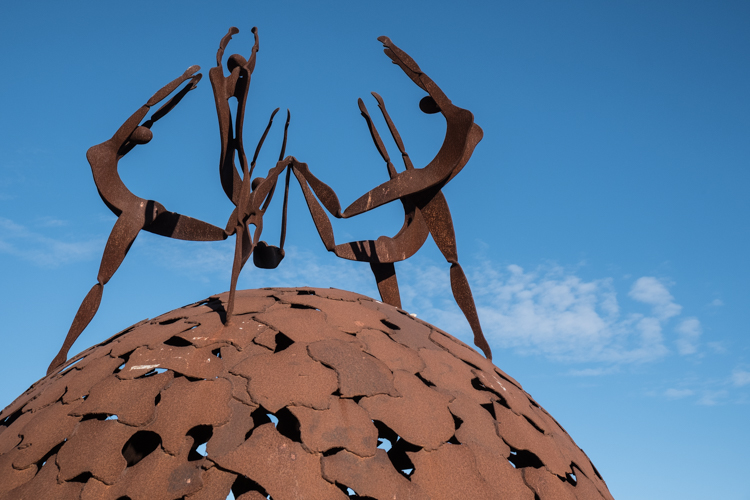 2_43
One of the caves was open, a ceramics workshop, and we had some fun with this particular piece. "Tejero" presumably refers to Antonio Tejero, the leader of the failed coup against the then newly established Spanish democracy in 1981: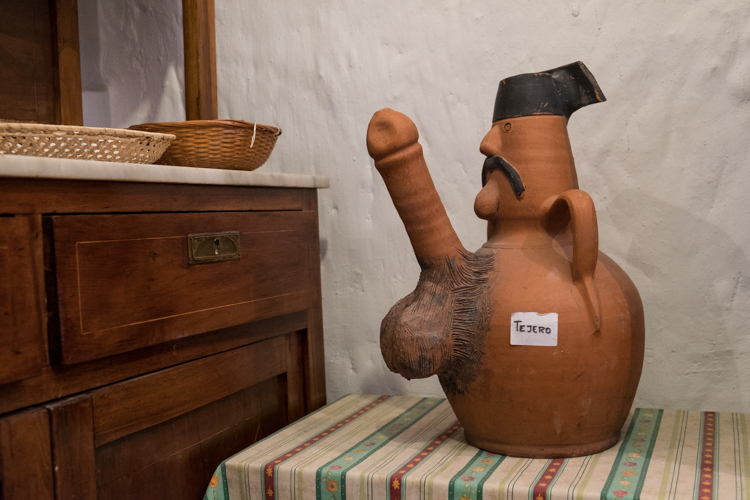 And then we drove home and ate some more pizza.