A quiet week with a lot of work and not many photos, but finishing with a nice walk through a unique village on the outskirts of Alicante.
9_1
On Thursday morning, during my usual pre-work bike ride, the sunrise was particularly spectacular thanks to the cloudy skies. I stopped at the dog beach in El Campello to take a few pictures: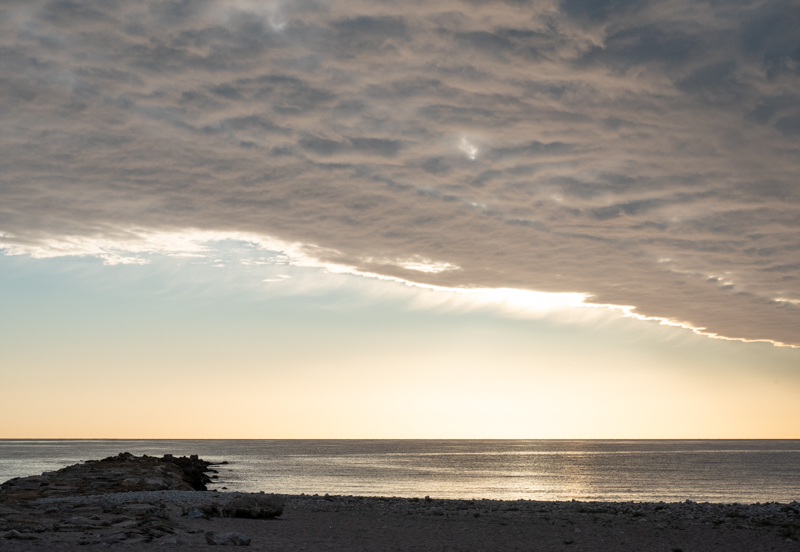 9_2
Benidorm in the distance: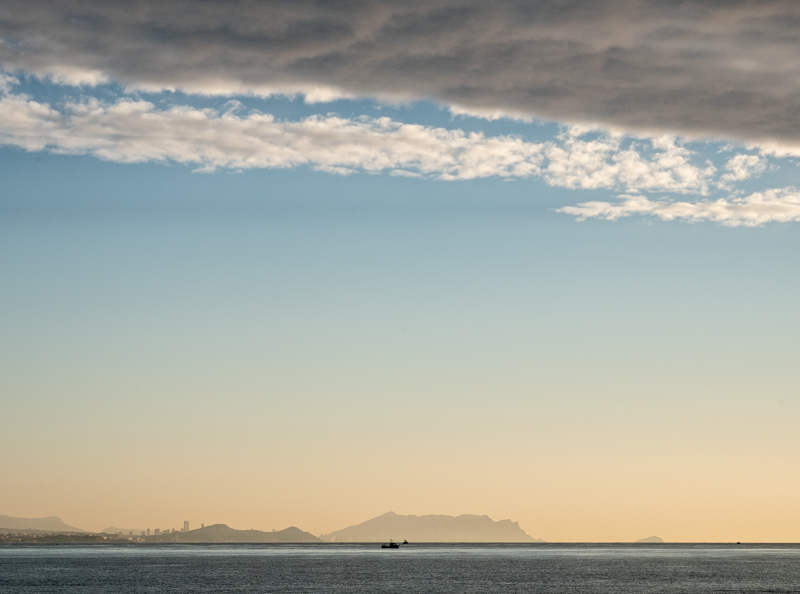 9_3
A small boat heading out: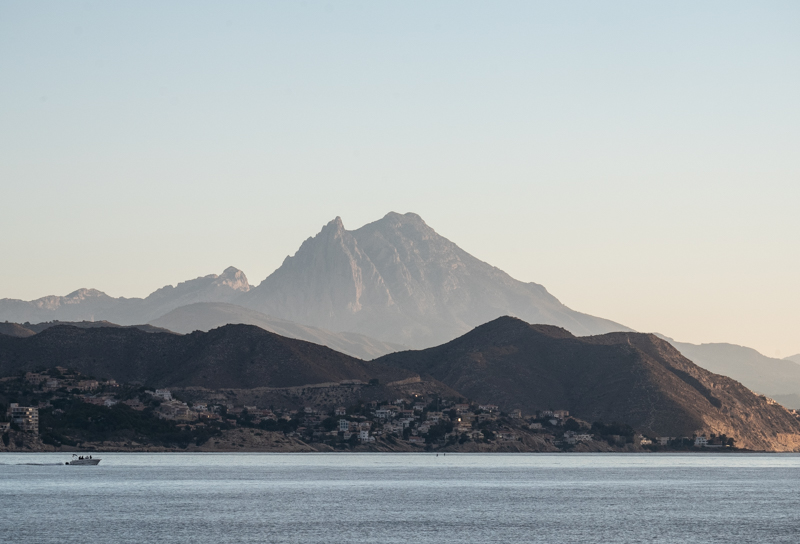 9_4
Later in the week, we had lots of rain and wind, and I photographed the aftermath at our beach: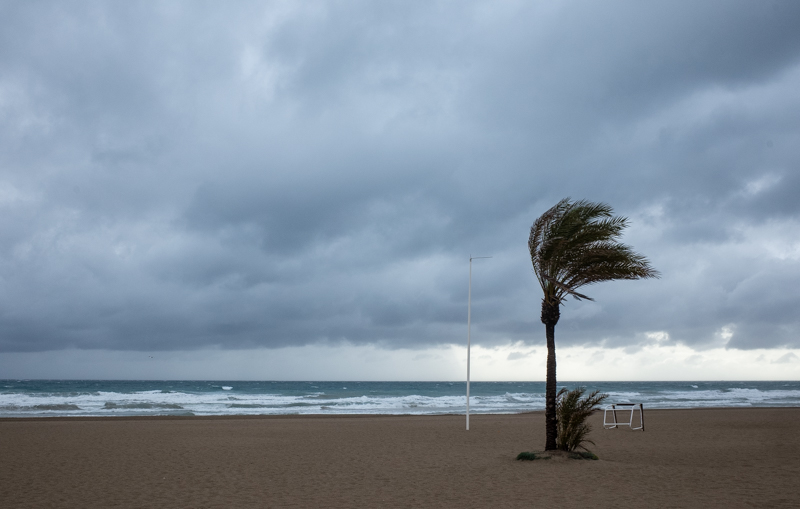 9_5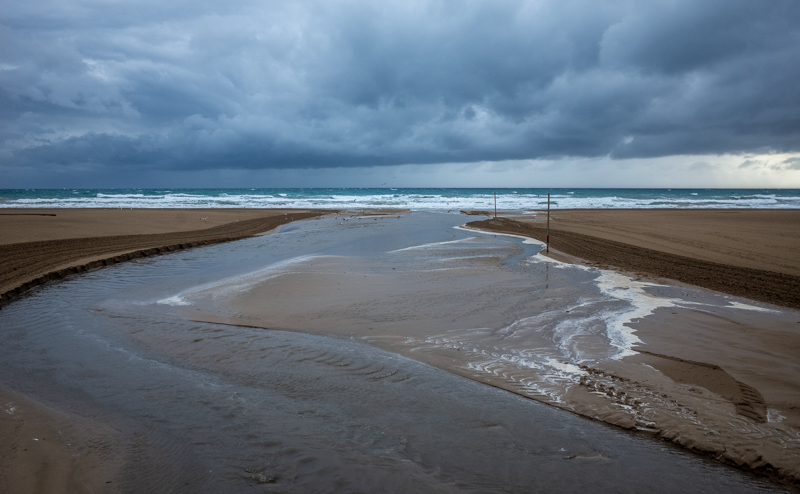 9_6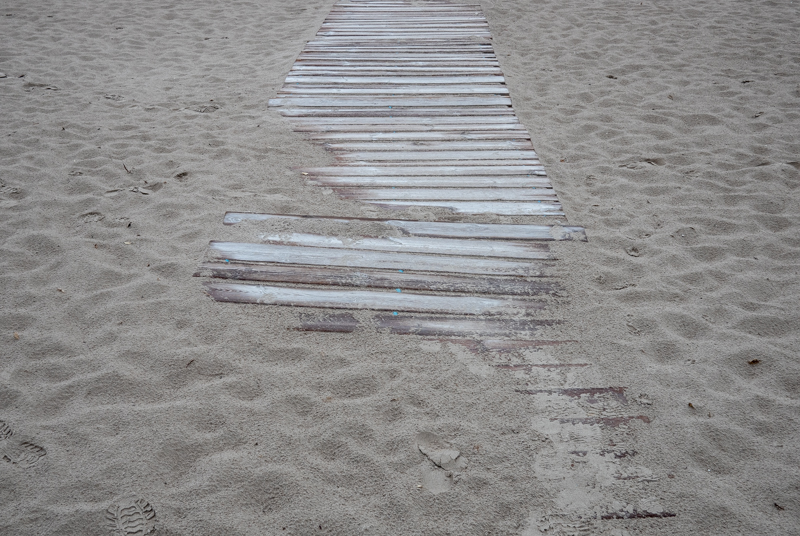 9_7
On Saturday morning it was dry again, and I cycled towards Relleu. The landscape along the way continues to give me pleasure and awe. The mountain in the background is the Sierra de Aitana, with some military radar on top: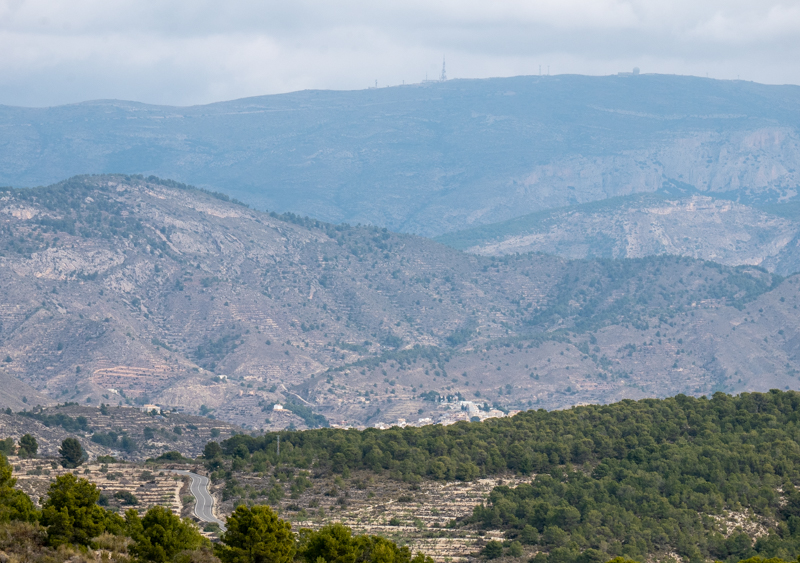 9_8
Another cyclist out and about: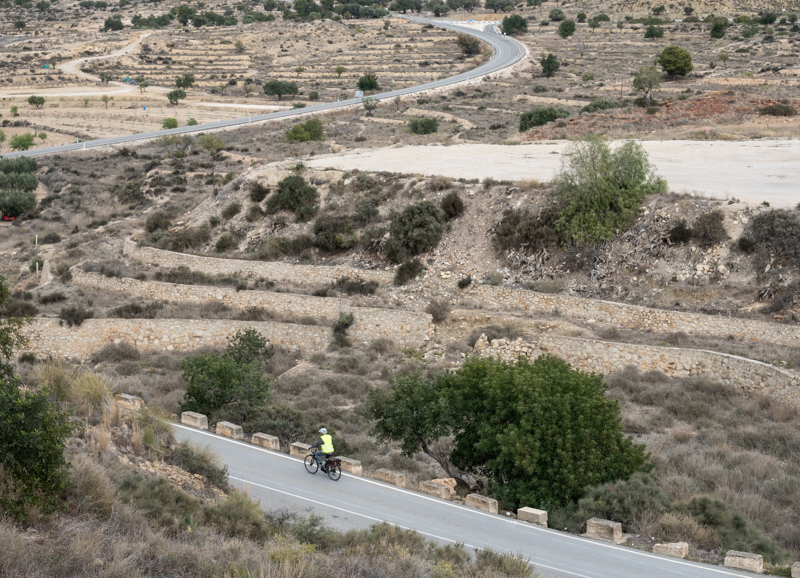 9_9
The cemetery in Busot, on top of the village: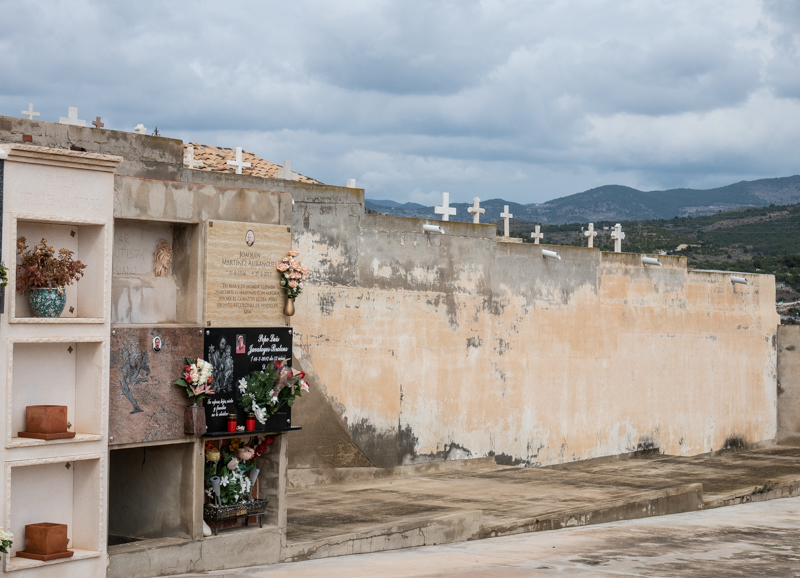 9_10
Vacant spaces:

The rest of this week's photos are from a tiny village called Benimagrell. Before Alicante became a big tourist town and swallowed the surrounding suburbs, there were many such villages around the city. This one has somehow survived. It consists of one street, leading from national road N332 to Playa Muchavista, the part of El Campello (a northern suburb of Alicante) where I live. The length of the village is less than 1 km. It was raining on Sunday so I did not go for my usual long bike ride, but once the rain stopped, I went for a walk and did something I had often thought about–walking through Benimagrell with my camera. I present the photos chronologically, as I walk down the village street.
9_11
Just before entering the village, there is an underpass with some wall paintings: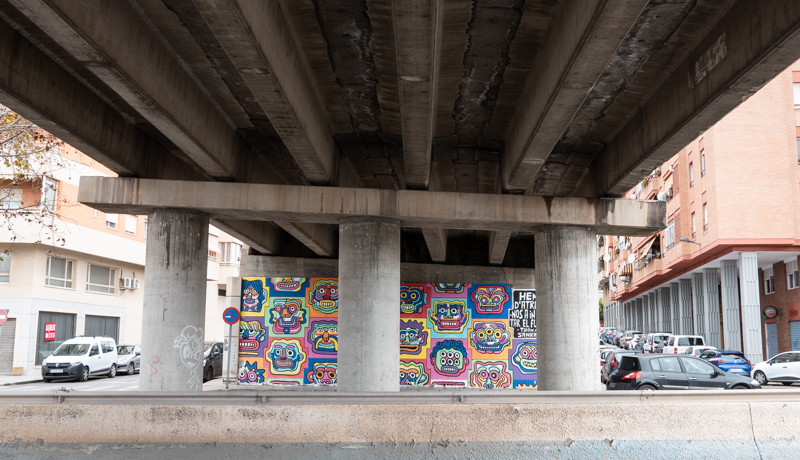 9_12
As is evident from this photo, progress is encroaching on the village, and the people who live there are not too happy about it: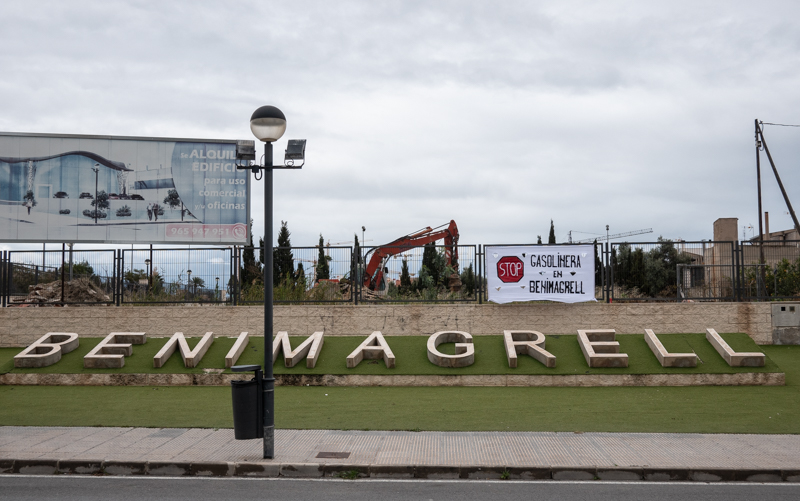 9_13
I entered the village and walked down the main street. It was around 3-4 p.m., so most people were inside eating lunch: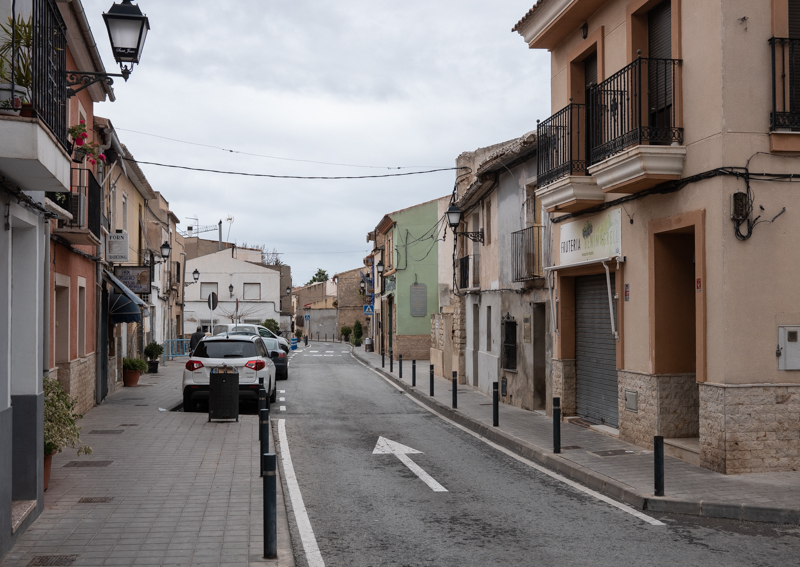 9_14
Roadside conversation: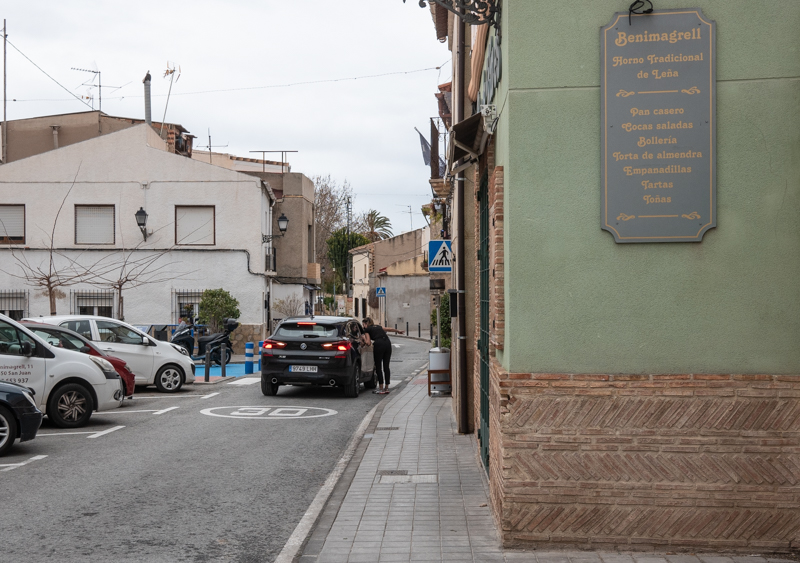 9_15
This is where the people of Benimagrell used to get their water until 1950: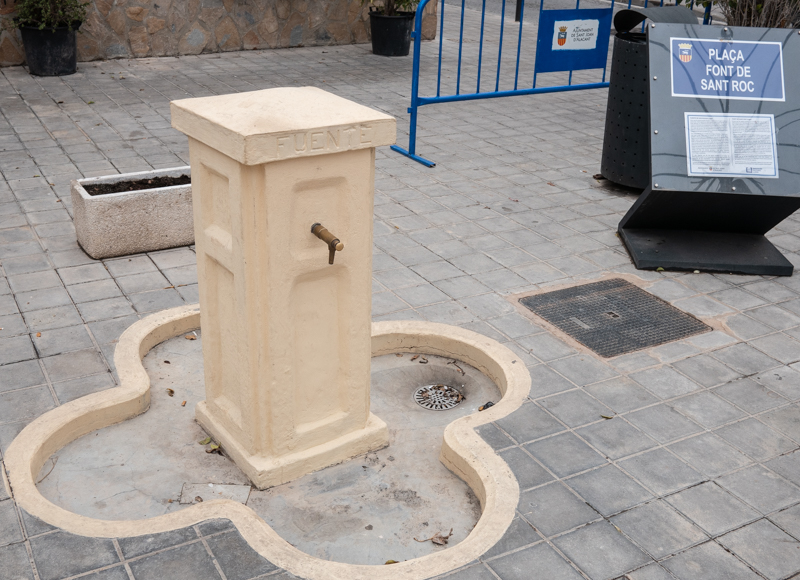 9_16
The lower part of the main road, with a bar on the left: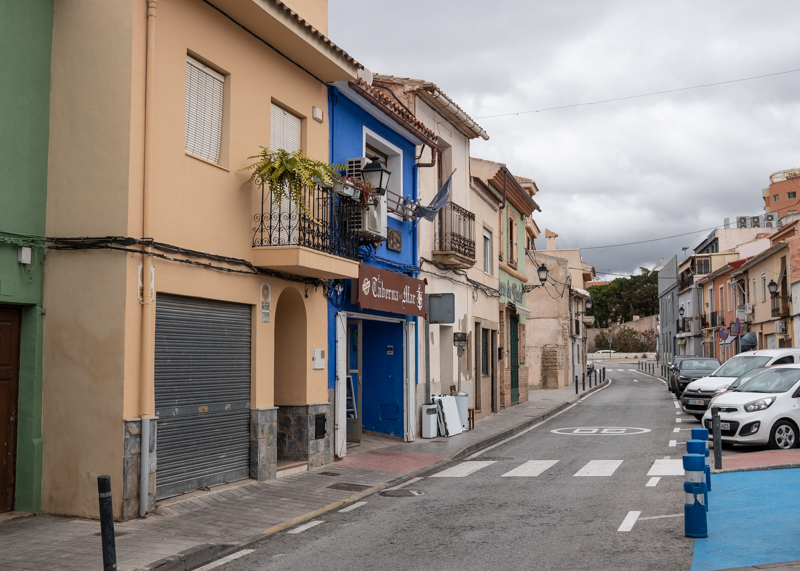 9_17
Charo's house (Charo is a nickname for María Rosario):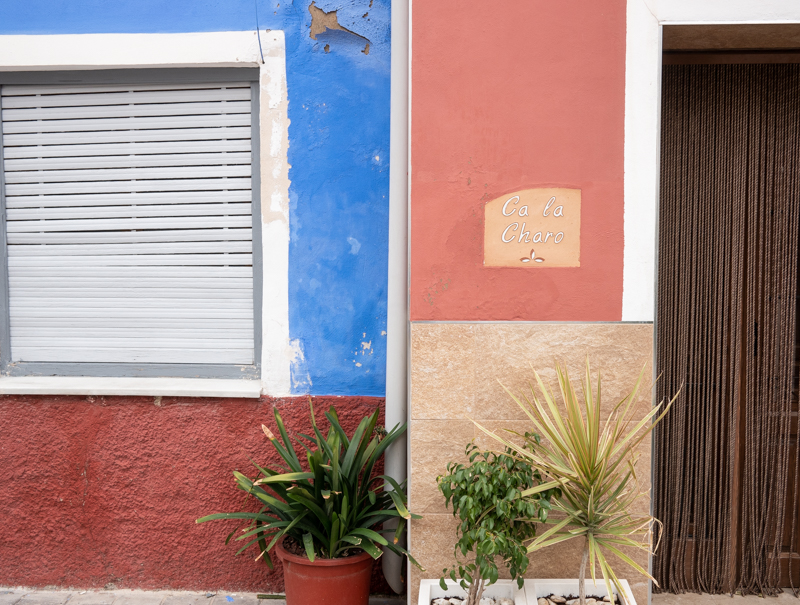 9_18
Benimagrell is one of those places where people are not too bothered about keeping the door locked at all times: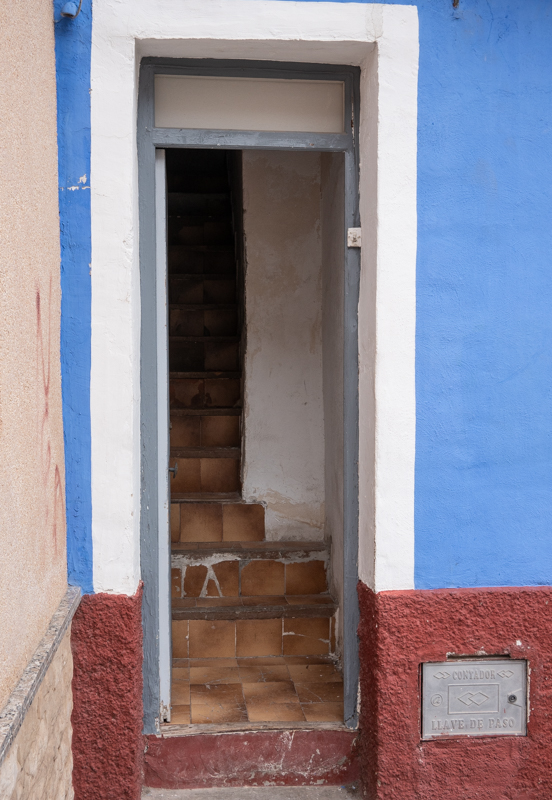 9_19
About 3/4 of the way down there is a small square with a monument to pilota, the traditional Valencian handball game: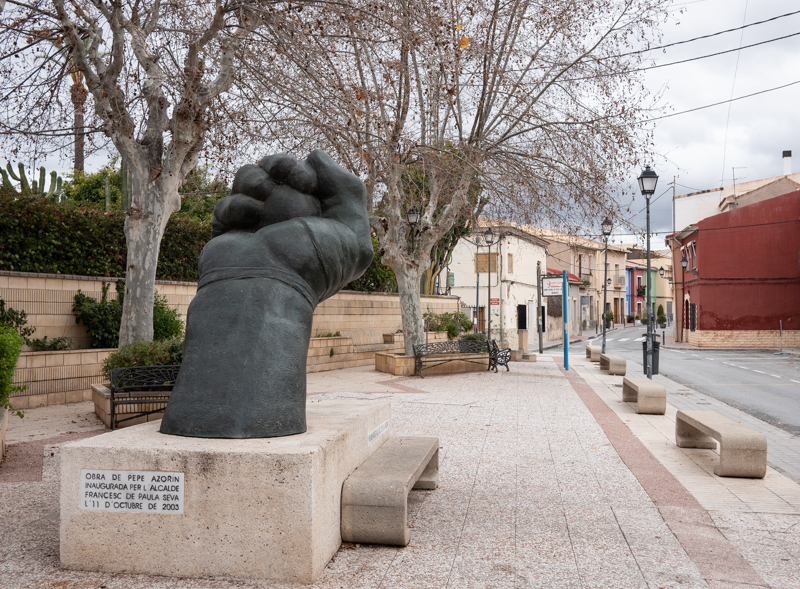 9_20
There is a small church, too, making the village really self-contained: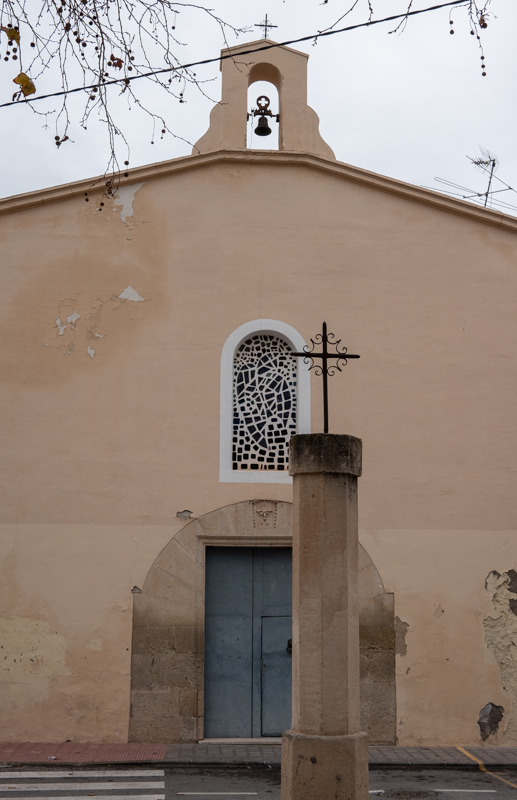 9_21
There is only one church but there are three bars, reflecting the priorities: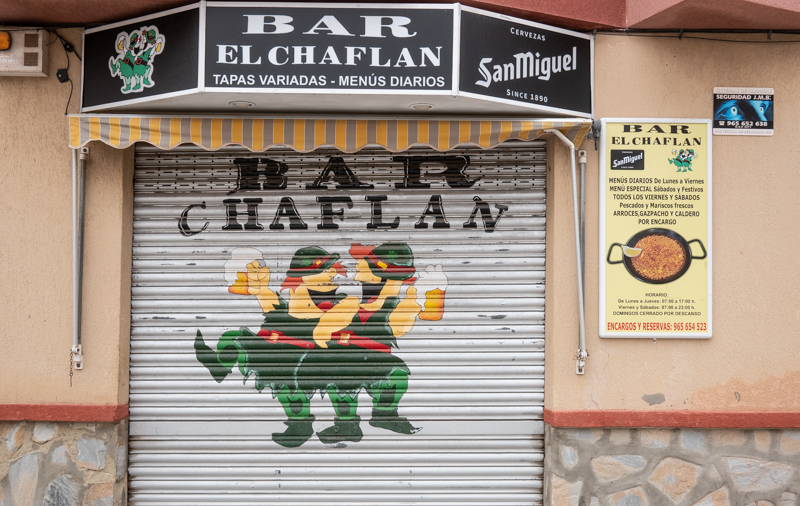 9_22
A space for humans and cats: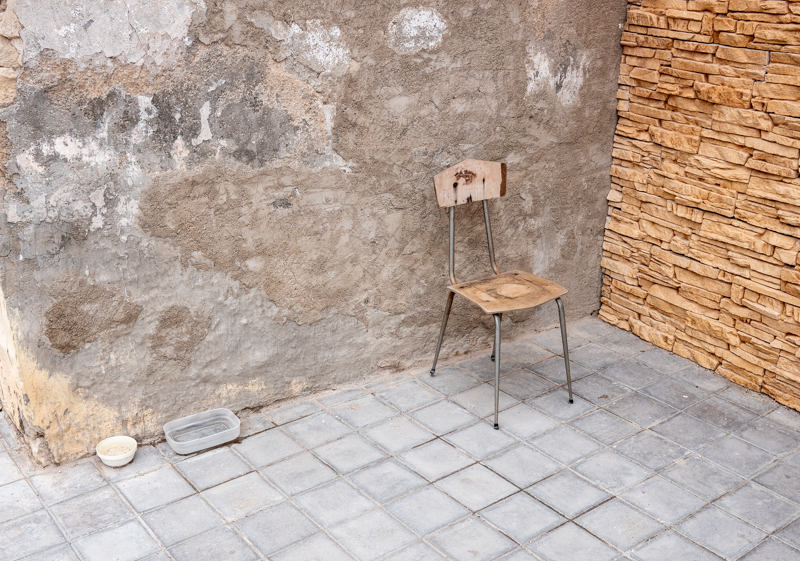 9_23
At the bottom of the street, a fancy restaurant and a feline guard: