Last week I attended a course at the European Institute of Public Administration in Maastricht, and I took advantage of the opportunity to also spend a couple of days in Amsterdam. The weather was great, the beer was cold, there was football on TV in the evening…in short, a very pleasant trip to the Netherlands.
Main
A classic Dutch landscape, here near Naarden: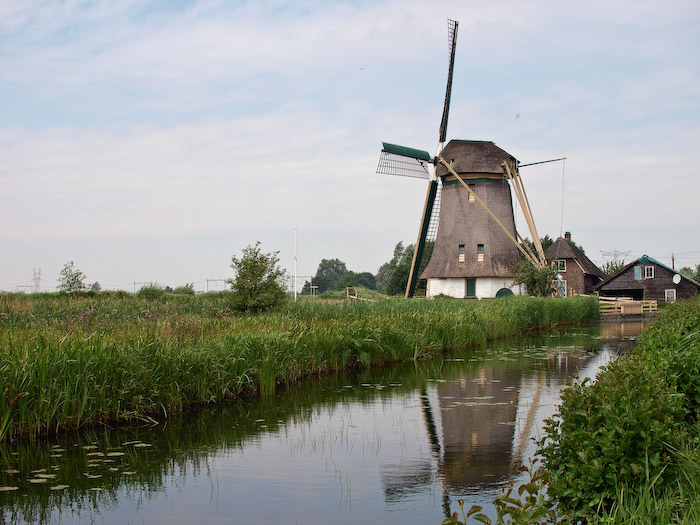 The alternates:
Alternate 1
In the centre of Amsterdam, a couple is having lunch while a hungry seagull looks on: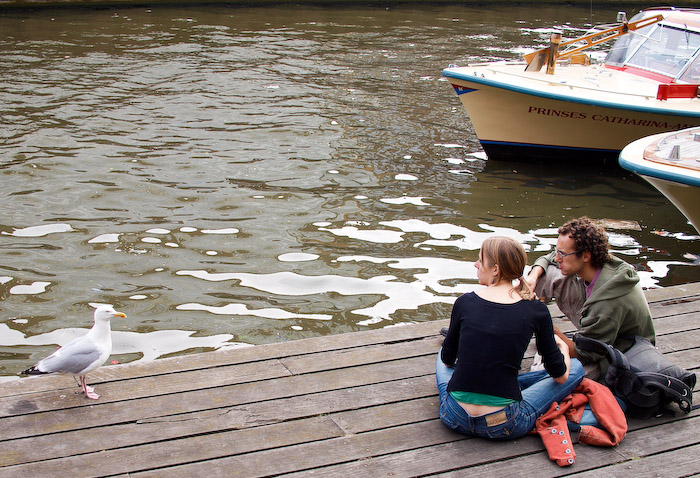 Alternate 2
Maoz is a falafel place near the Flower Market, and I always stop by to eat there. These girls were quite eye-catching: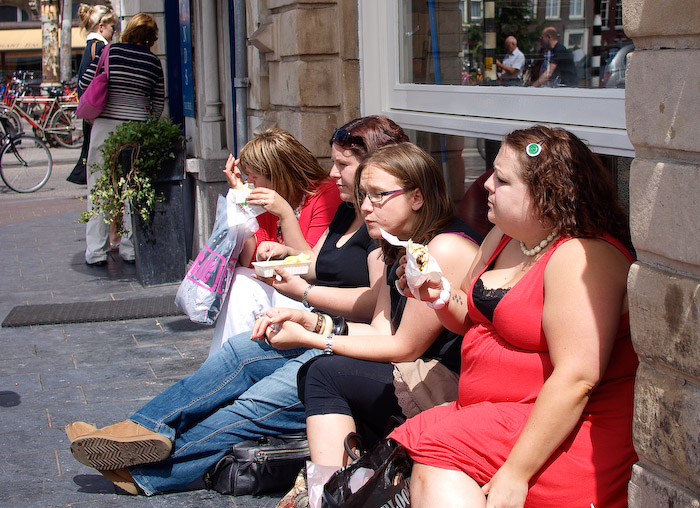 Alternate 3
Tourists from Asia always have serious camera equipment. This picture was taken while driving in Amsterdam in my little rented car. Since traffic moves very slowly, it is easy to take pictures while driving: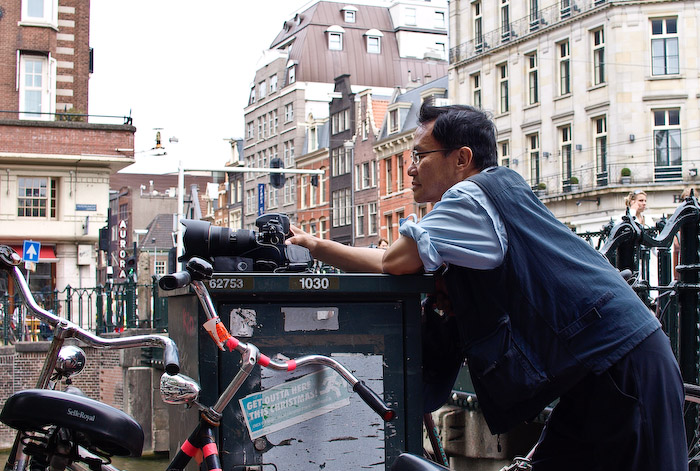 Alternate 4
Then I took the train to Maastricht Wednesday evening. Here is the entrance to EIPA, the EU's main training centre: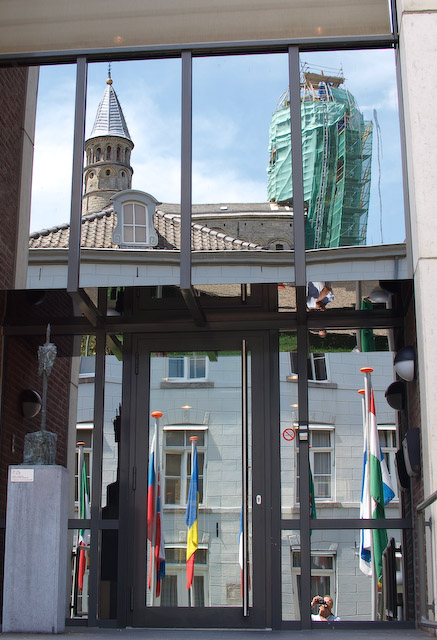 Alternate 5
EIPA is located right in the centre of Maastricht, on Onze Lieve Vrouw-plein, across from the cathedral. The good weather meant that there was a lot of my kind of street life: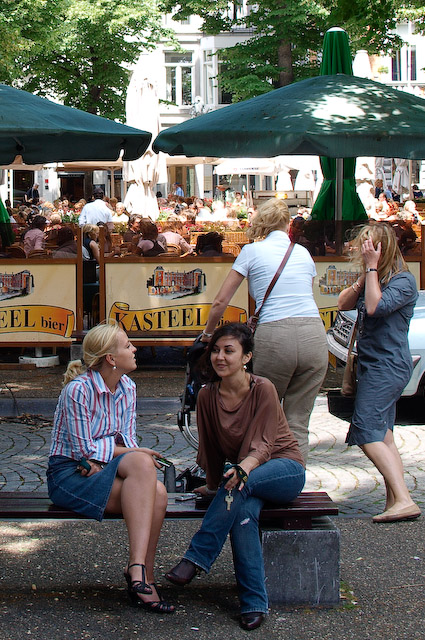 Alternate 6
Next to the cathedral is a small chapel where people come to light candles and pray. A traditional prayer is displayed in Dutch, German, French and English: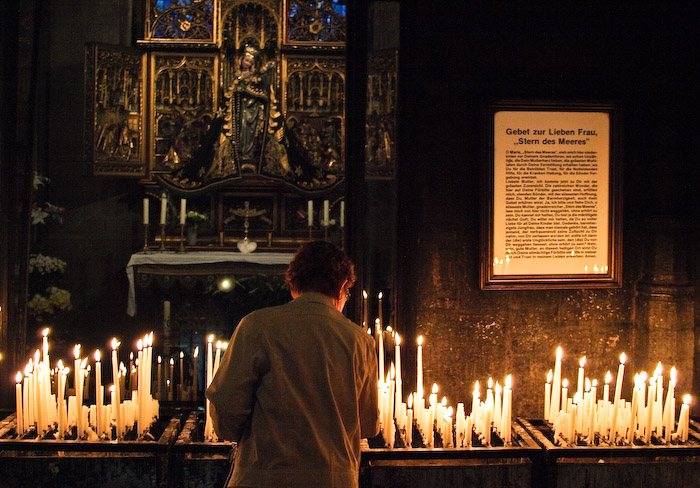 For the rest of the alternates we go back to Spain.
Alternate 7
I had to pick up my brother-in-law from Puerto Rico at Madrid's Barajas airport. At airports, people spend a lot of time waiting: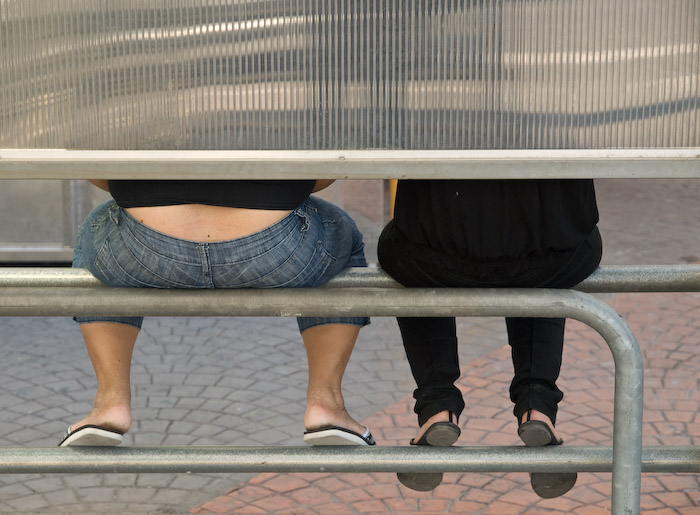 Alternate 8
Summer is here with a vengeance, with temperatures approaching 40 C last week. No surprise that our beach was full: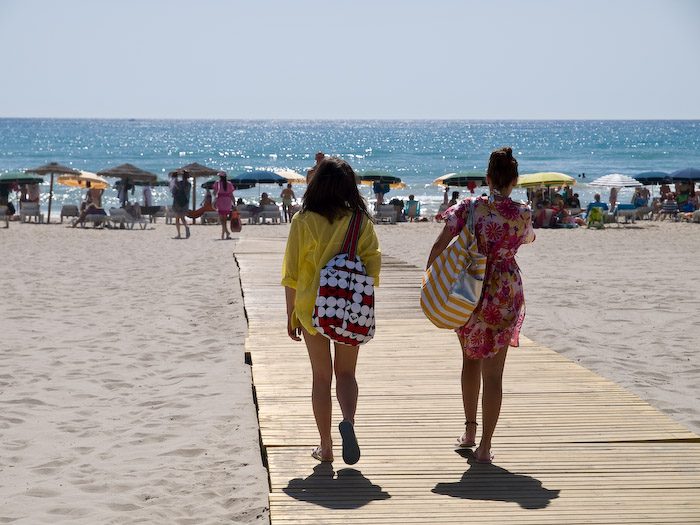 Alternate 9
On Sunday night, Spain beat Italy in the quarterfinal of Euro 2008, so we went downtown to have a look. Because there was a weeklong fiesta going on, we did not even think of driving. Instead, we took the tram, and were rewarded with this sight: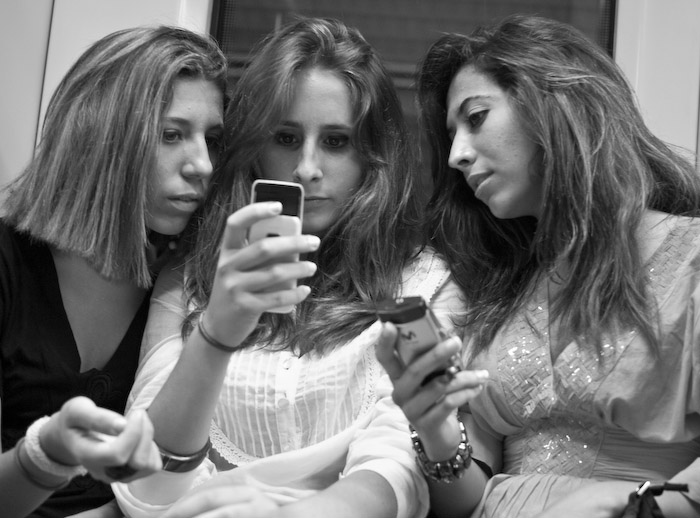 Alternate 10
Within an hour of the victory over Italy, people were already sporting T-shirts made for the occasion: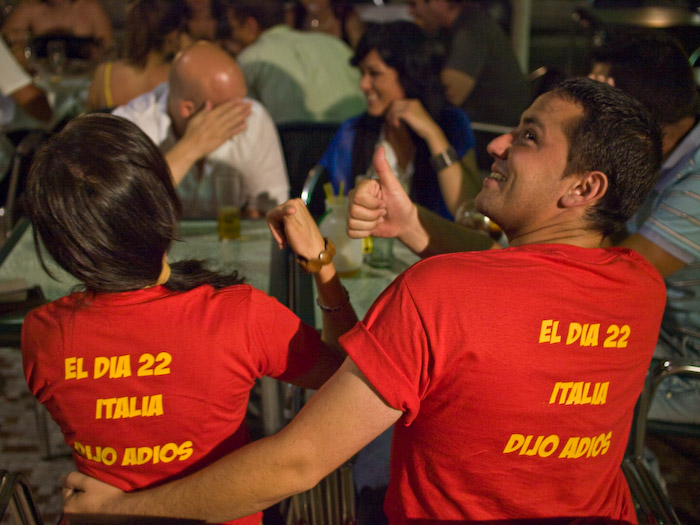 Alternate 11
Our local government put in place a very worthwhile initiative: it set up a nice, inexpensive beach bar within walking distance of our house. That is a political initiative I can support!