A selection of images from my house and from my weekly wanderings in Amsterdam.
Main
When I visited Bordeaux for the first time, back in 1997 or 98, I bought a magnum of one of the better St-Emillion wines from my son's year of birth, 1989, to be drunk on his 18th birthday. Well, Moses turned 18 on 7th July but he was not at home that day, so we did not get around to drinking the wine until last weekend: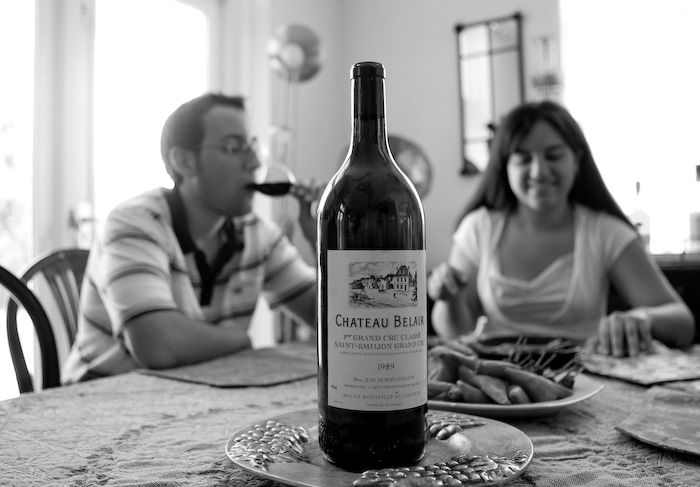 The alternates:
Alternate 1
A frequent scene from my home. Our cat Taco has the sometimes annoying habit of planting himself in inconvenient or unsafe places, like here. But we are his people so we have to adjust to him…

Alternate 2
Another scene from home. Behind our subdivision there are some farms. The hay has been harvested and baled: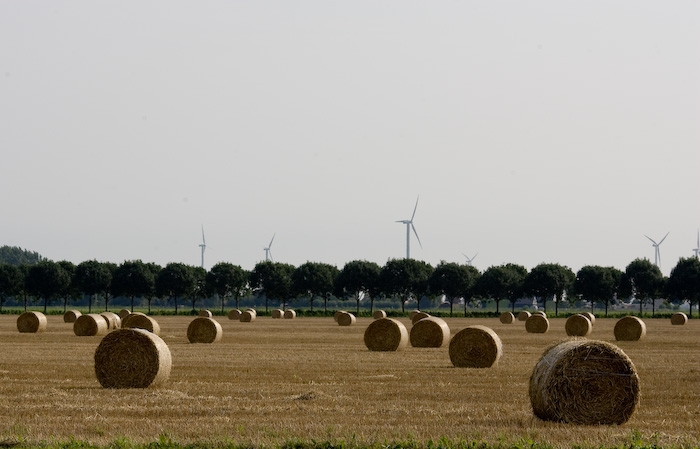 Alternate 3
Near Hilversum is the village of Kortenhoef. Its main business is boating and other water sports. Even some of the houses are built on platforms on the water: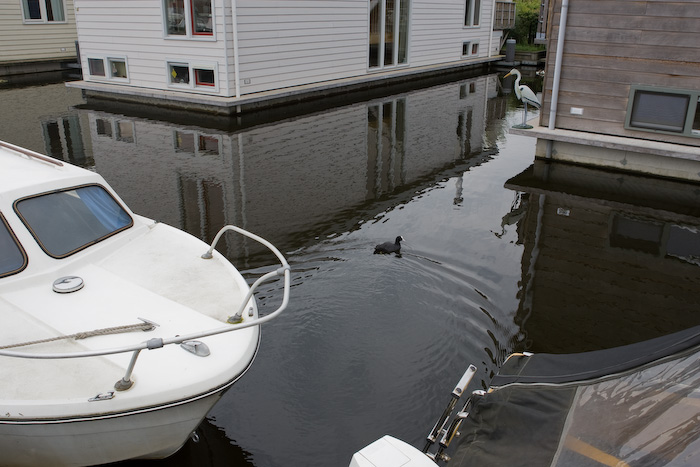 The rest of the alternates are from Amsterdam. When the weather is nice on a Saturday or Sunday, we very often go into the city. It is an endless well of images for me–I just sit in an outdoor cafe and watch the human traffic.
Alternate 4
A vendor of temporary tatoos on Rembrandtplein. Obviously, she uses her own products: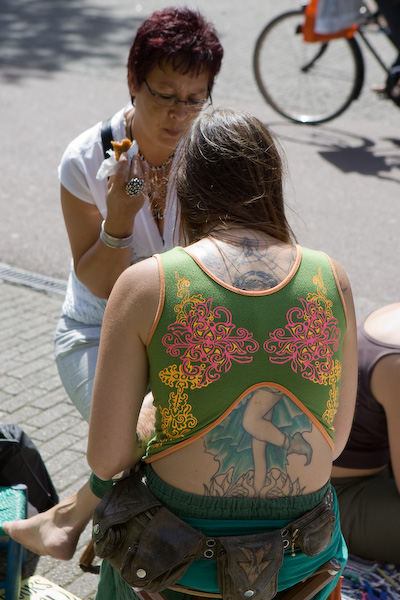 Alternate 5
A decorated guy, also on Rembrandtplein: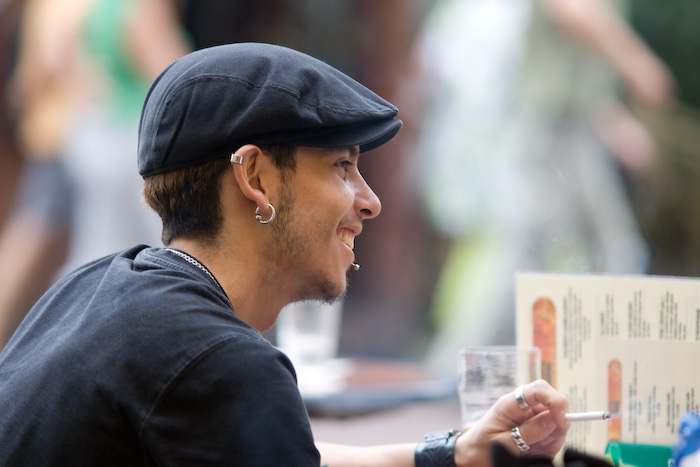 Alternate 6
Couple on Rokin: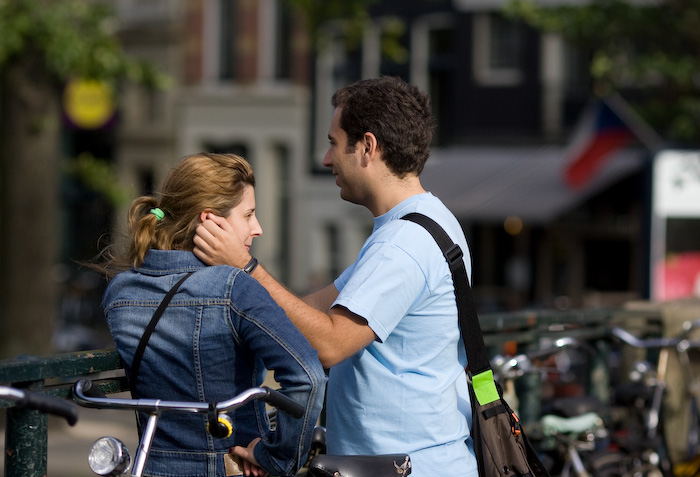 Alternate 7
The setting sun illuminates a canal, near the Rijksmuseum: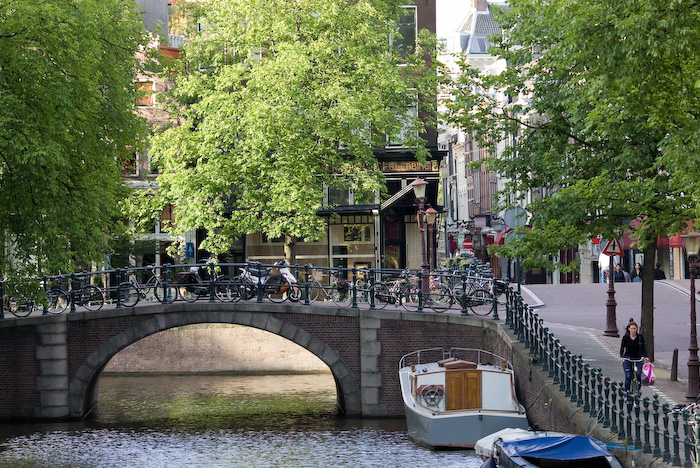 Alternate 8
Steve Bloom wildlife exhibition in the Westerpark (near Anne Frank's house):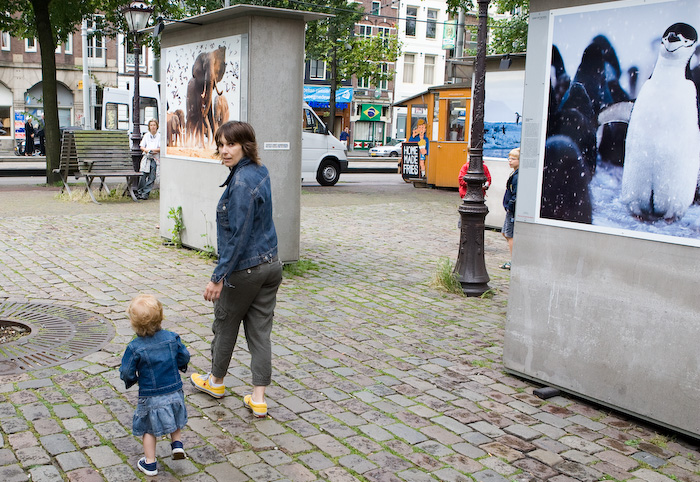 Alternate 9
Spencer Tunick was recently in Amsterdam to take one of his famous pictures of lots of naked people. Amsterdam is a place that appreciates nudity, hence this big photograph near Prinsengracht: