I started the week cycling around Alicante as usual, then a fairly intense working week, then a Saturday morning flight to Denmark where I have spent the last ten days. It has been a wonderful time, spent mostly in my hometown Aarhus. Lots of cycling and lots of photos.
But we begin back in Spain.
27_1
On Sunday I cycled down to the town of Rojales, about 50 km south of Alicante, just to have a closer look at the place. Rojales is quite unique. The town is a typical sleepy Spanish town, but it is also populated by many foreigners (in fact, the largest ethnic group are UK nationals) and artists. This is a typical street in the centre: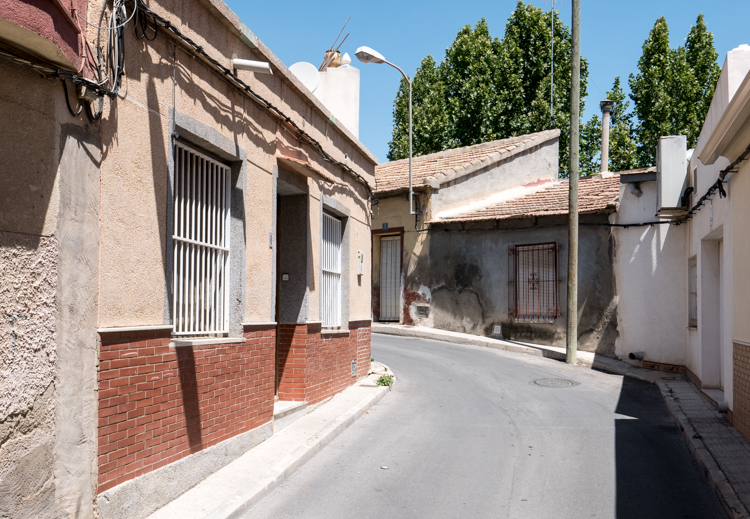 27_2
Rojales is built around the Segura river: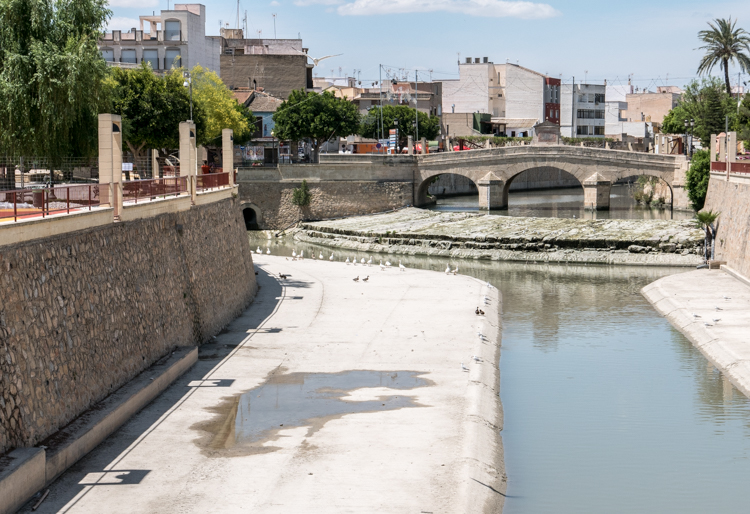 27_3
Looking and explaining things: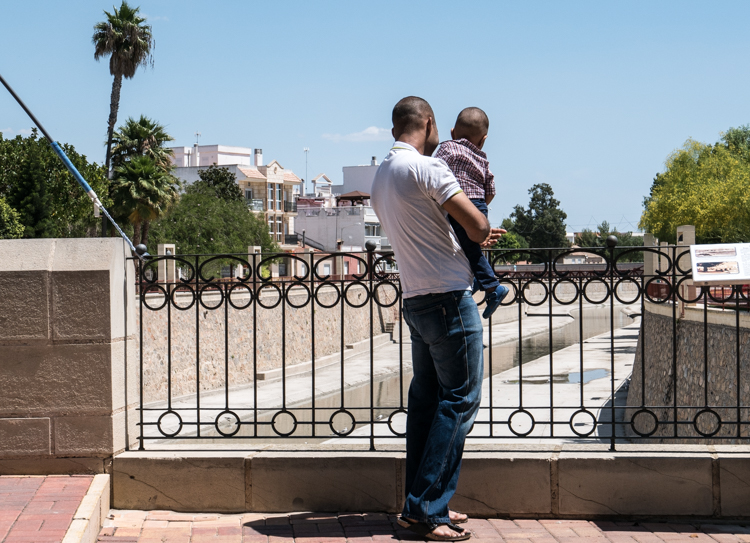 27_4
Not much happening here on a Sunday afternoon: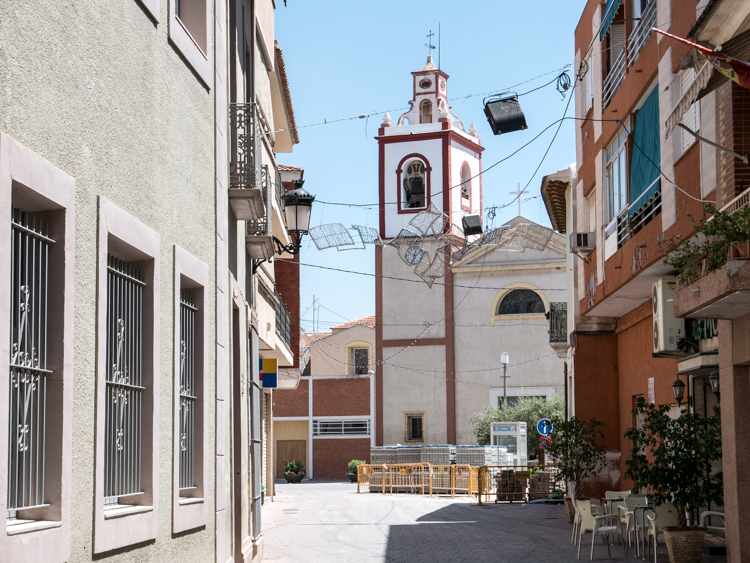 27_5
Art, in its various manifestations, is a big part of the identity of the town: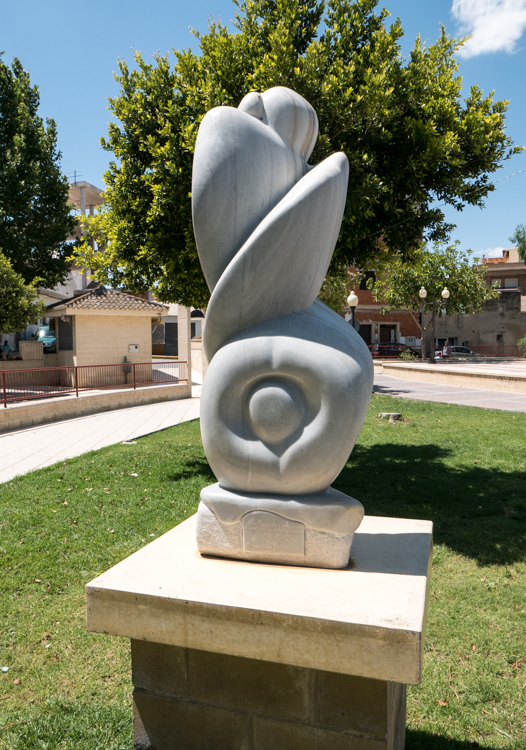 27_6
A poster advertising a fiesta. The town has a legend whose details escape me but it involves a girl who disappears or runs away with pirates or something like that: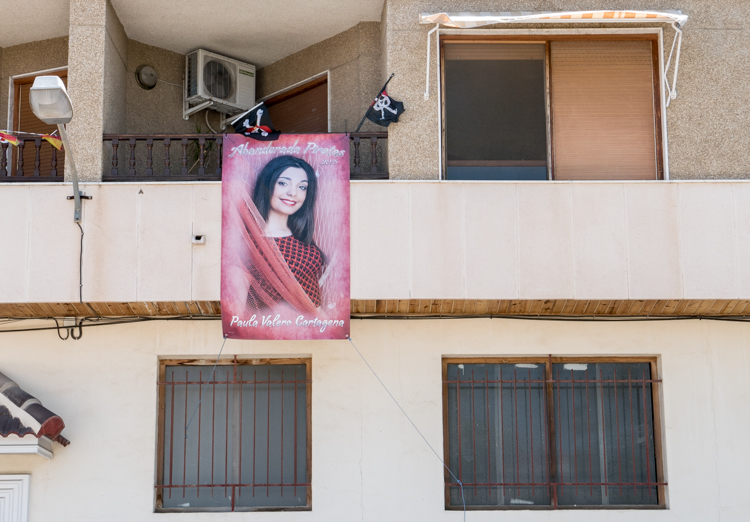 27_7
Lots of wall art around town as well: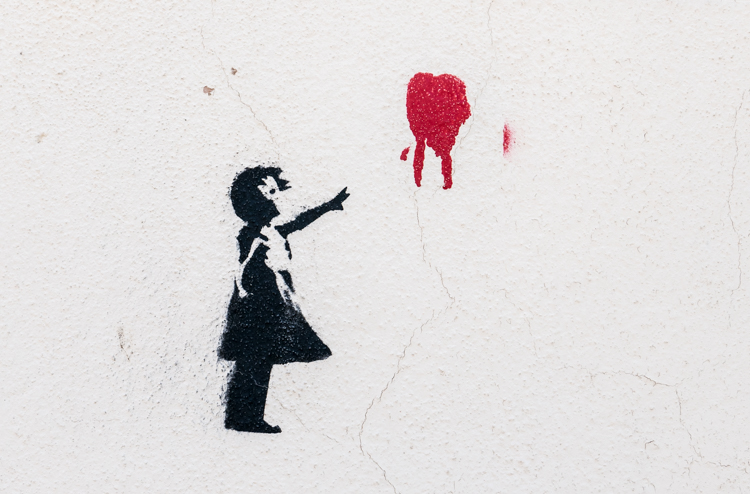 27_8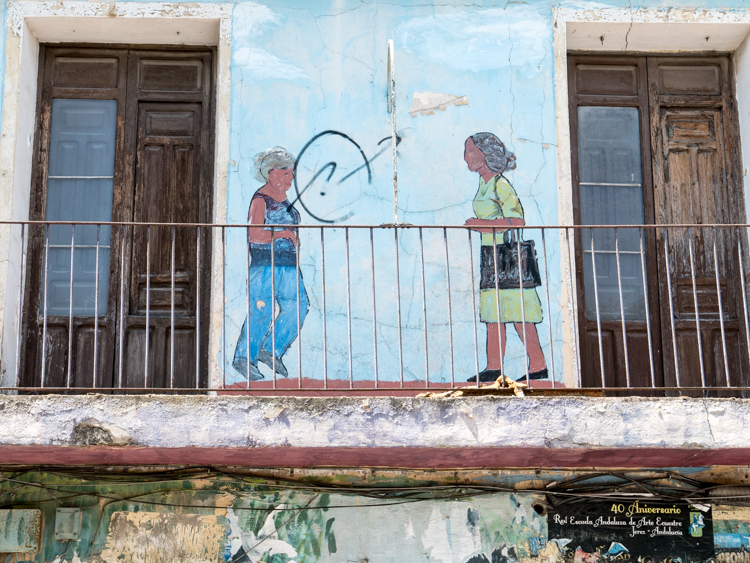 27_9
The working week was spent on, well, working. But I bring my camera to work too. Here is my colleague Angel from the IT department. He gave me a tour of our new, very impressive, data centre: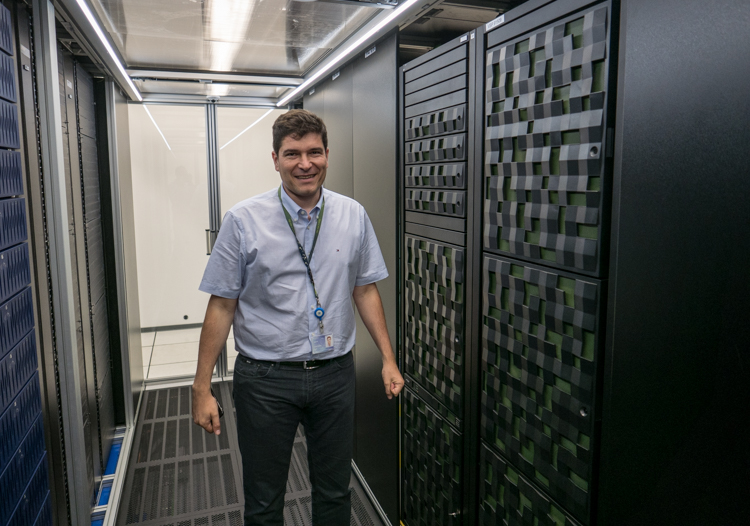 27_10
And here are my colleagues Fouzya, Carolina and Claire, having a glass of cava to celebrate publication of a major research report:


(For those who like economic studies and econometric analysis, the report is available here.)
Then, on Saturday morning, I flew to Billund, the main airport in Jutland, and made my way to my hometown Aarhus and the apartment of my friend Lars.
27_11
The weather was glorious, so Lars and I ate a quick lunch and headed out. Our first stop was the open air museum Den Gamle By ("the old town") which depicts life as it was lived by ordinary people in the 1800s. Lars's daughter Klare is a medical student at Aarhus University, and she works in Den Gamle By on weekends, playing the role of Jensine, a housewife in a peasant home anno 1864: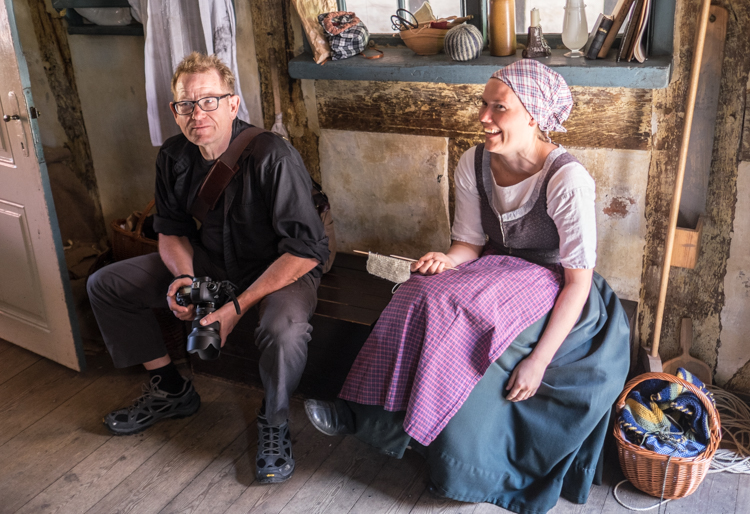 27_12
"Jensine" in her kitchen: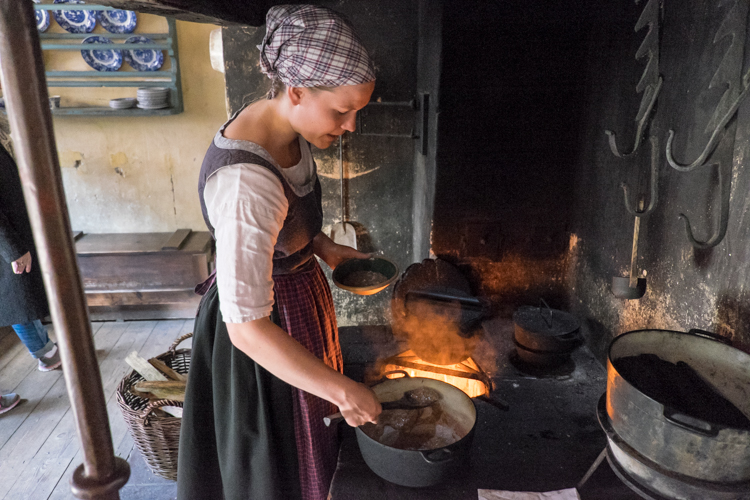 27_13
"Jensine" is happy: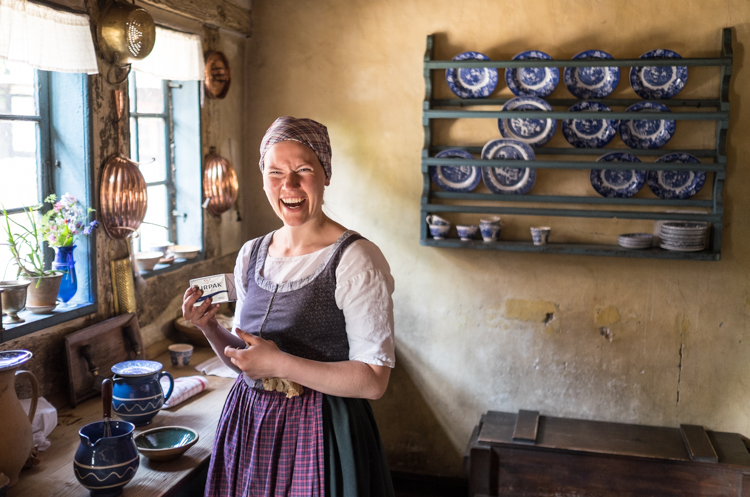 27_14
Last year, Den Gamle By added a section on the 1970s, which is the decade of Lars's and mine teenage years. This time there was an exhibition about punk rock in general and its influence on Danish music: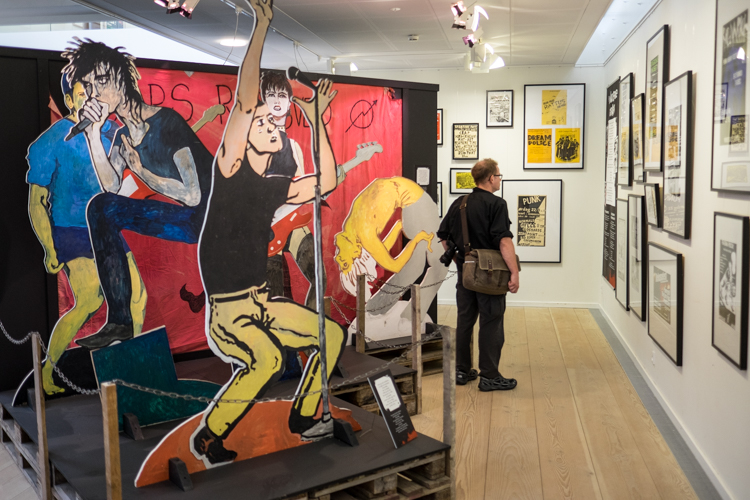 27_15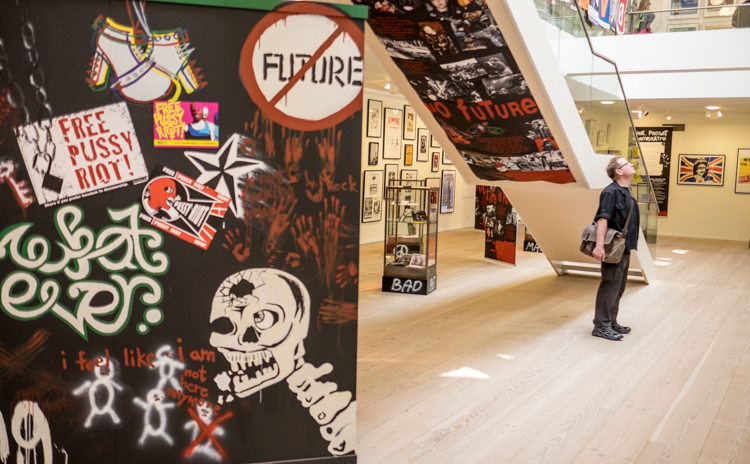 27_16
There was a general election in Denmark on June 18th, and Den Gamle By got in on the act. Here is Lars with a politician whom he most definitely does not like:

27_17
The museum put up 1970s election posters (which we remembered very well) to celebrate: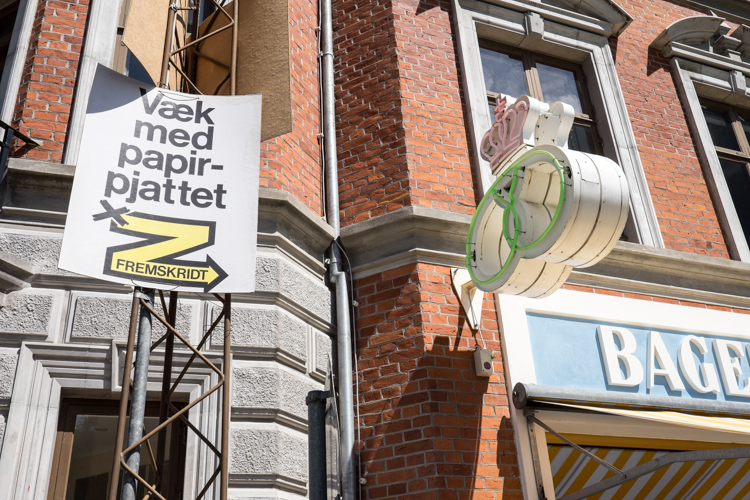 27_18
A 1970s newsstand with 1970s girlie mags and 1970s prices (the magazines are not actually for sale):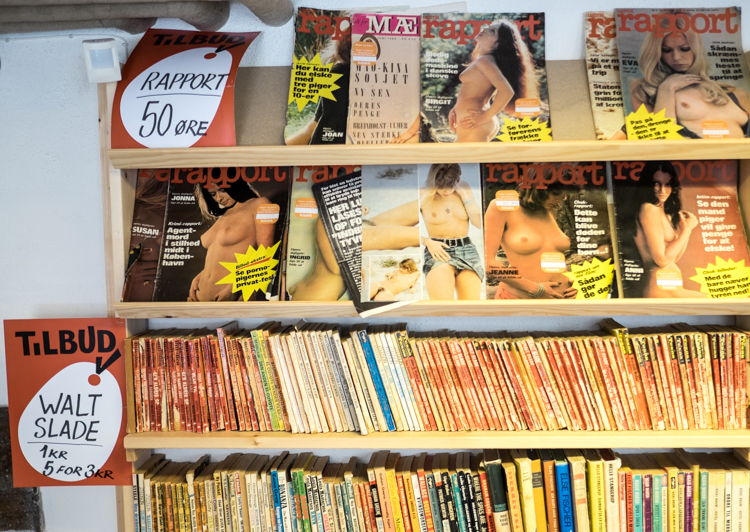 27_19
Afterwards, Lars and I walked towards the harbour to see the grand opening of a large new library (nowadays you do not call a library a library but rather media centre or some such). On the way I snapped this amusing scene outside a mens clothing store: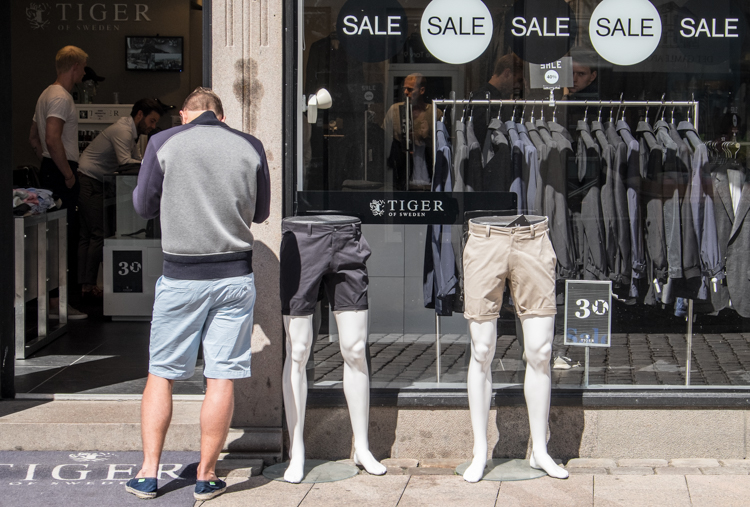 27_20
Lunch on the banks of the river, with a hungry seagull hoping for accidents:

27_21
Entrance to the new library: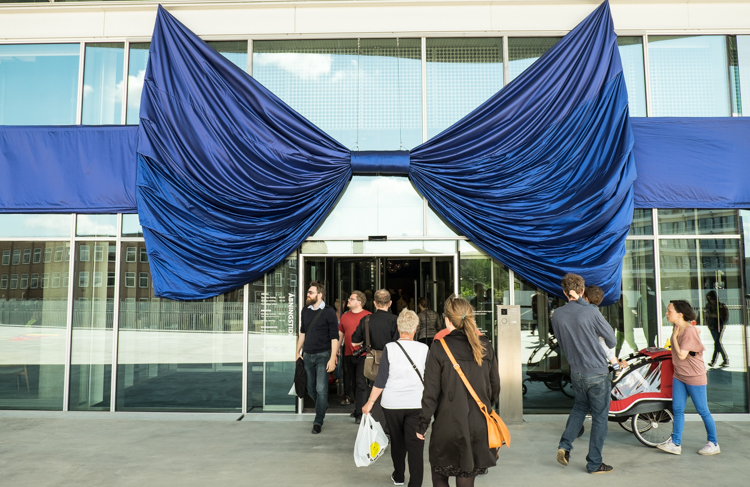 27_22
The architecture is meant to evoke a ship. Aarhus is Denmark's largest port: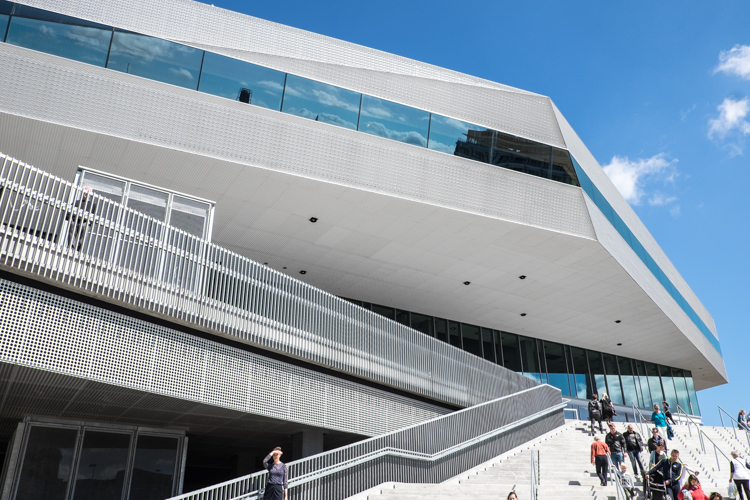 27_23
The idea is to create a space where families can spend a weekend afternoon together. Therefore, there are several quite fanciful playgrounds: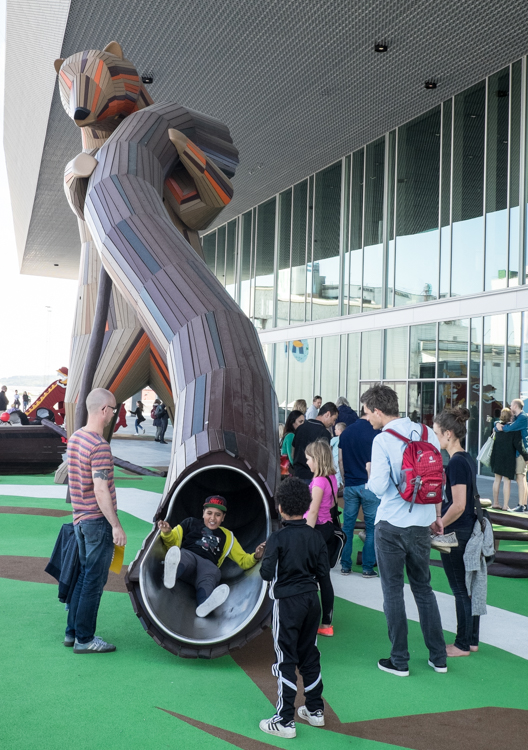 27_24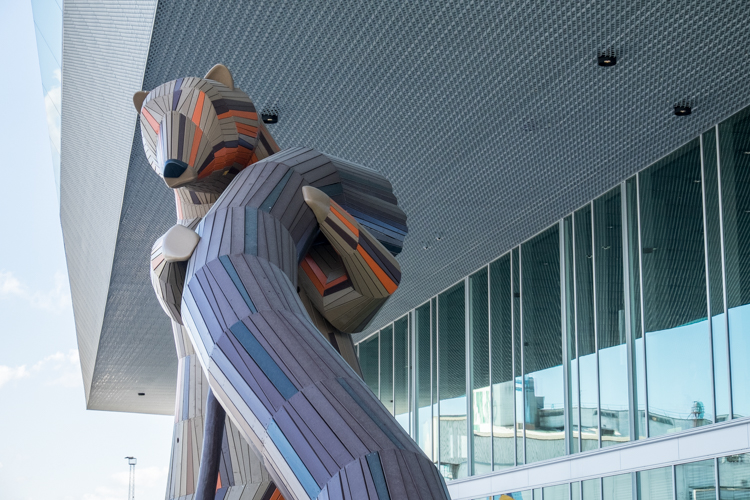 27_25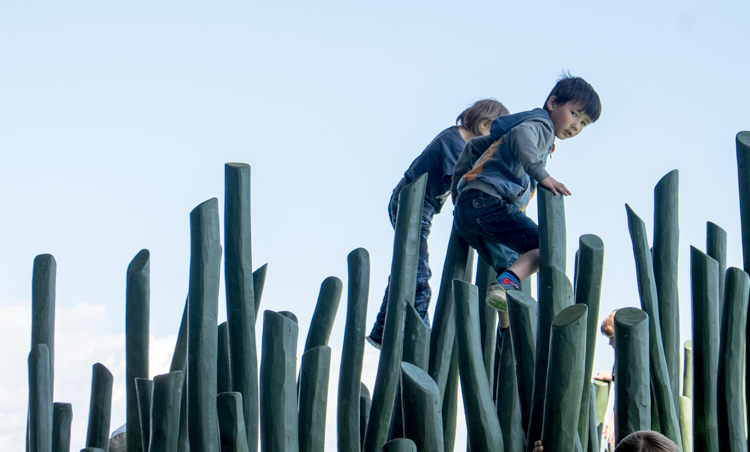 27_26
The Queen also attended the formal opening. This is how she travels around Denmark (and to Greenland and the Faroe Islands which are autonomous parts of the kingdom):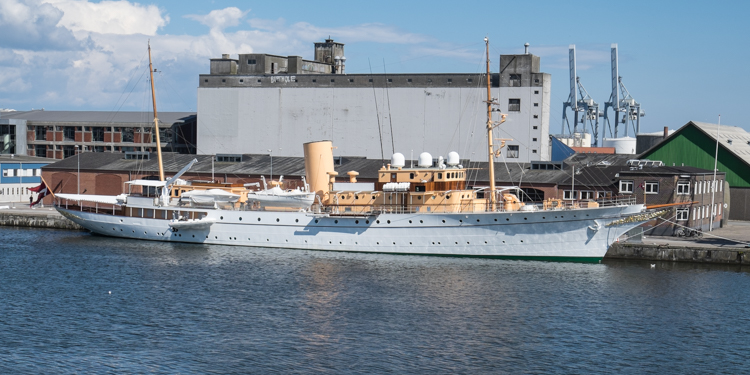 27_27
Back in Lars's apartment, we had dinner and prepared for next day's cycling trip to northern and western Jutland. As the last picture of week 27, here is Lars modelling a traditional Uzbek outfit, acquired during a trip to Uzbekistan some years ago: