The main event last week was my annual trip to Denmark. I always go there on certain significant dates, such as early November–my father died on November 1, 2004. Of course, the trip is not just about visiting graves. This year, my best friend Lars (who lives in Aarhus, 3 hours from Copenhagen) and I celebrated our birthdays together–I turned 54 on November 1, and he turned 55 on November 4. So we planned a long bicycle ride on Friday, followed by a small party in the evening. I also visited my friend Beata in Copenhagen. Lots of stuff packed into 3 1/2 days, so lots of pictures in this week's blog as well.
45_1
But first a picture from the beginning of the week, taken during my bike ride in the hills above Alicante. I pass this spot almost every day, but this morning the light was particularly pretty: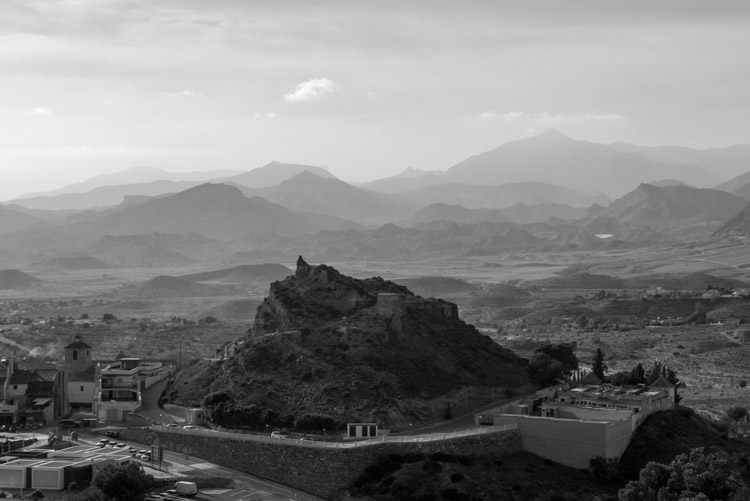 45_2
This week, autumn finally arrived in Alicante, in the form a rainy day. I tried to make the best of it during my drive to work: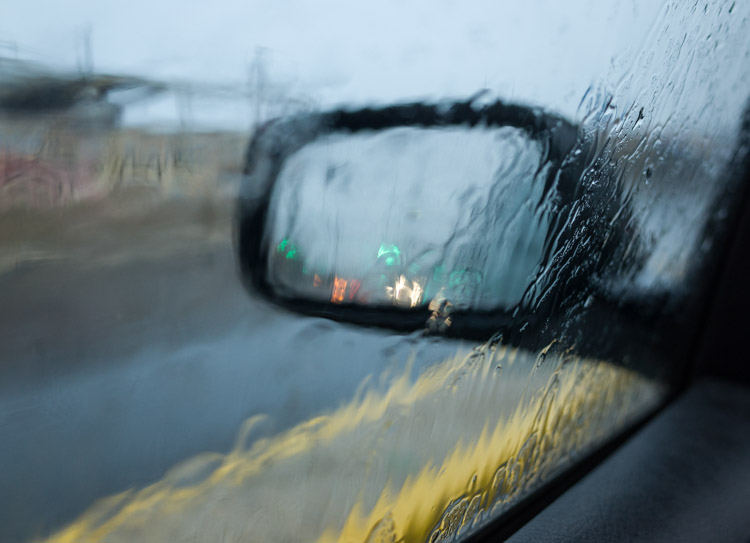 45_3
…and at the office: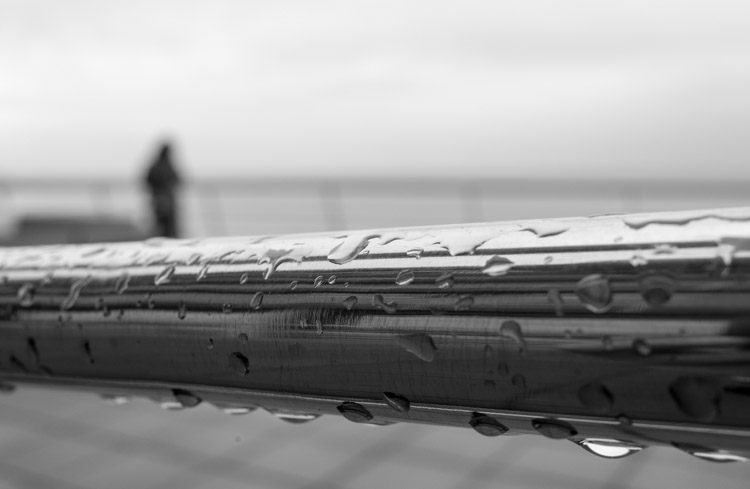 On Thursday morning I flew to Copenhagen, and the rest of this week's blog consists of pictures from Denmark.
45_4
After arriving at Copenhagen airport, I took the local train to the cemetery where my parents are buried. On the way, I photographed a fellow passenger: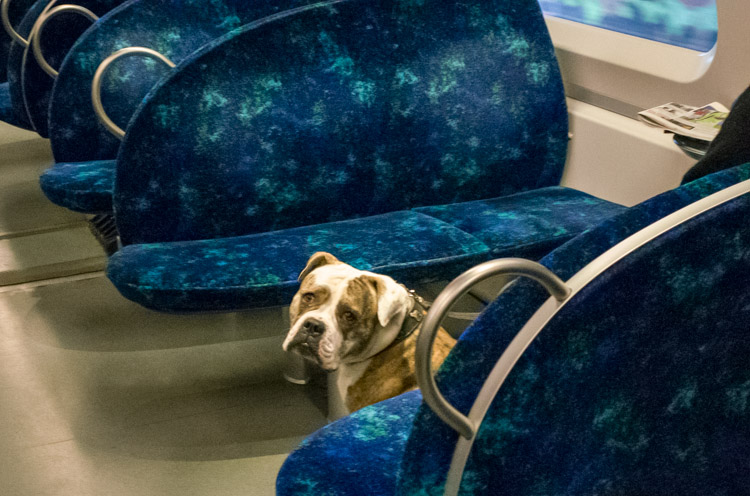 45_5
Things looked fine at Vestre Kirkegård where my mother's grave is: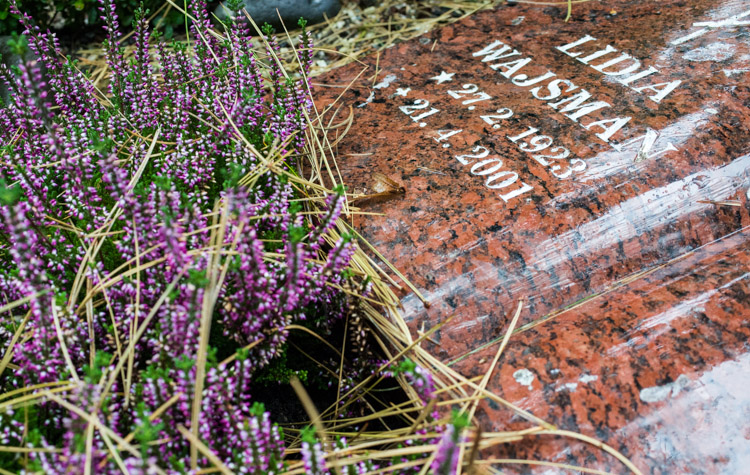 45_6
And at the neighbouring Jewish cemetery where my father rests: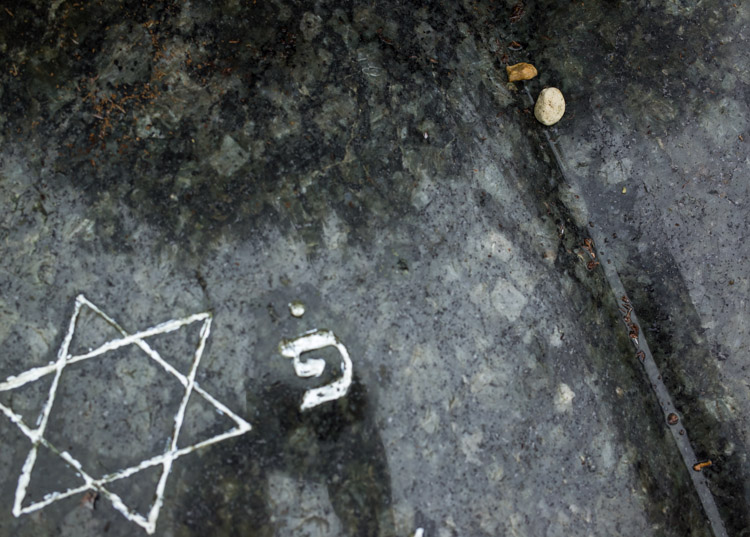 45_7
After visiting my father's grave, I took my time walking towards the main gate of the cemetery, as I usually do: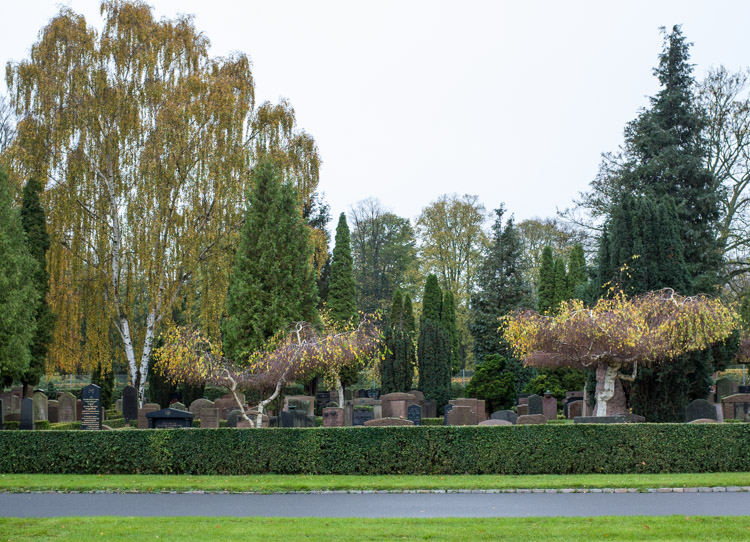 45_8
The memorial to Polish Jews murdered during the Holocaust, donated by the immigrants some time during the 1980s. My father used to give a speech here every year, on the anniversary of the Warsaw ghetto uprising: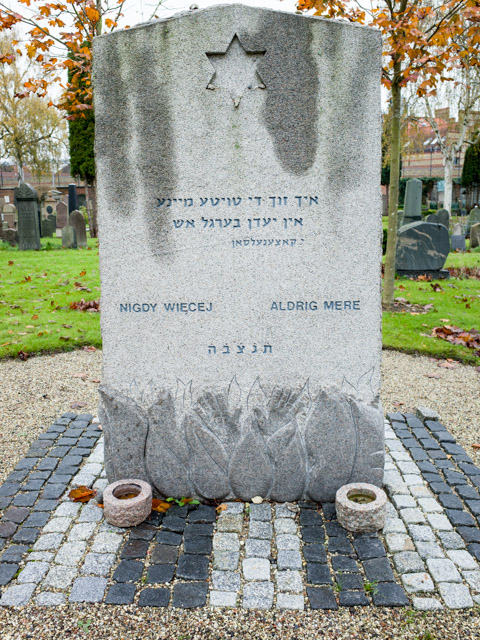 45_9
"Never Again":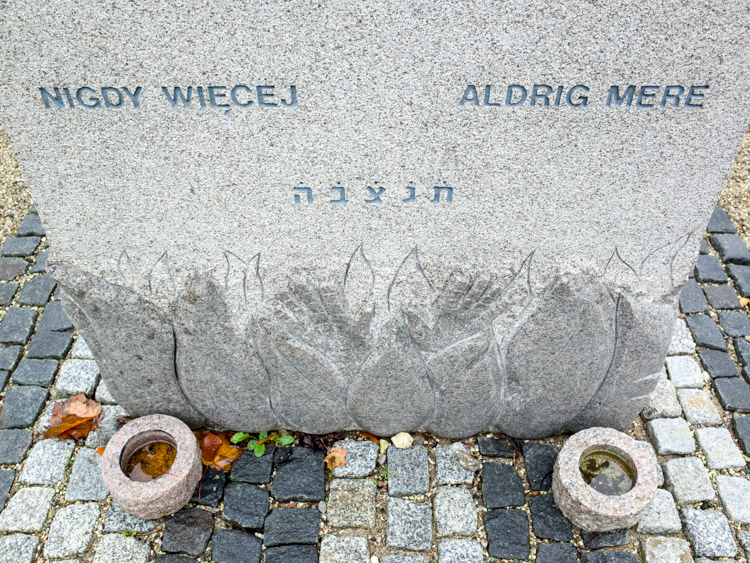 45_10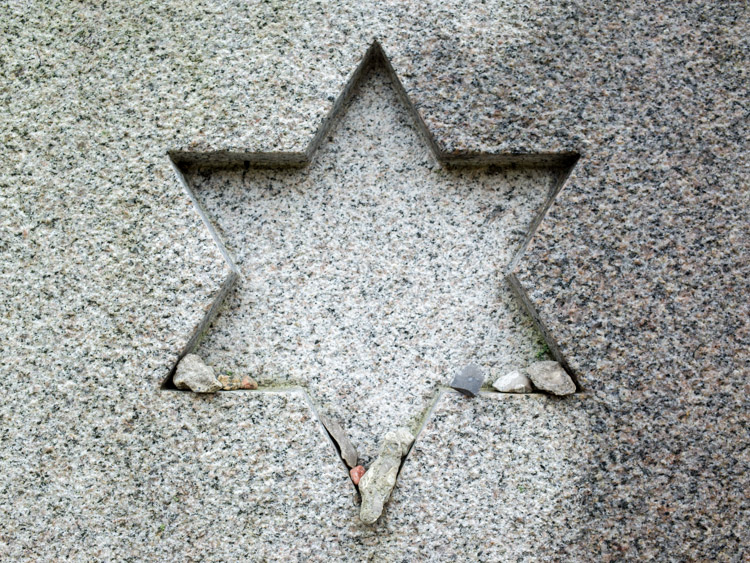 45_11
Afterwards, I took the bus back to the city centre and met with my childhood friend Beata. We went for a long walk, talking and having fun: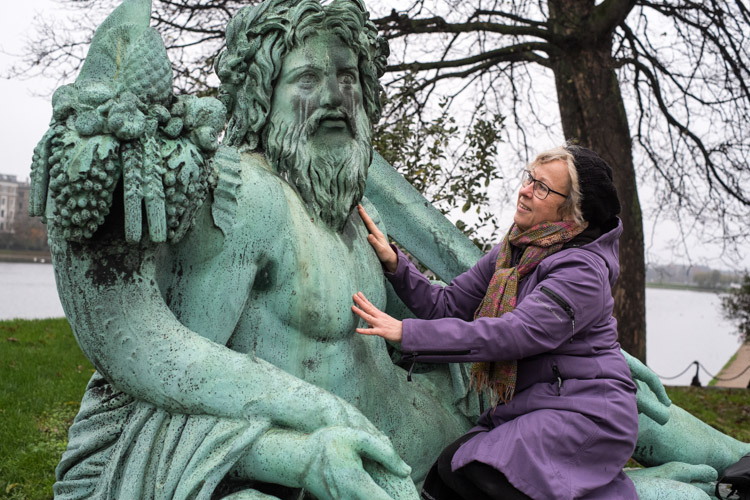 45_12
As always when in Copenhagen, I noticed things I had never noticed before, even though they were in familiar places:

45_13
Seagull hierarchy: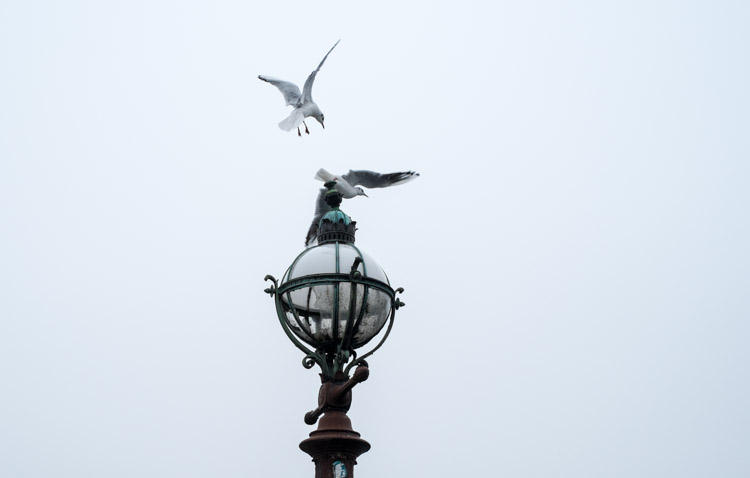 45_14
We ended up in Nørrebro, a formerly working class neighbourhood, today populated by immigrants, artists, hipsters and assorted other types: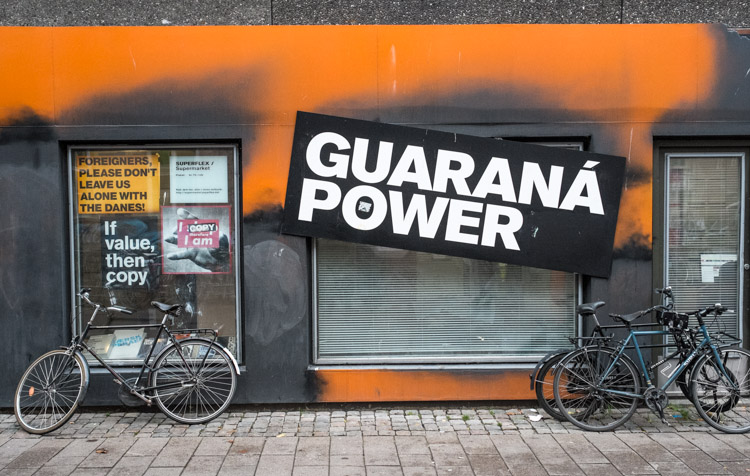 45_15
Nørrebro backyard: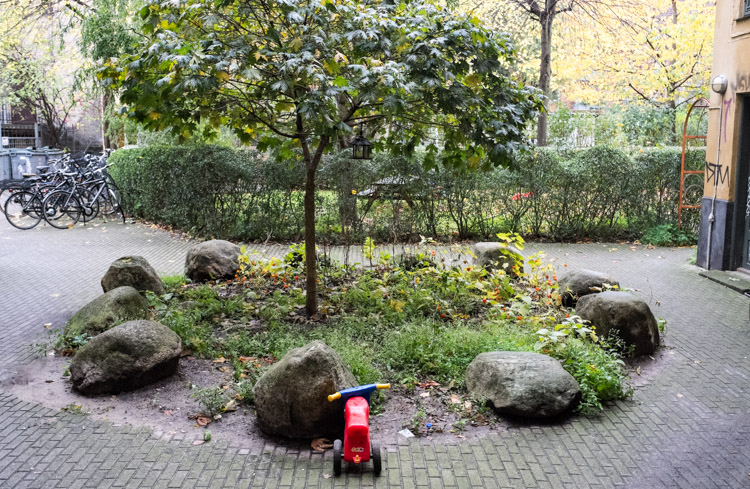 45_16
Two types of housing: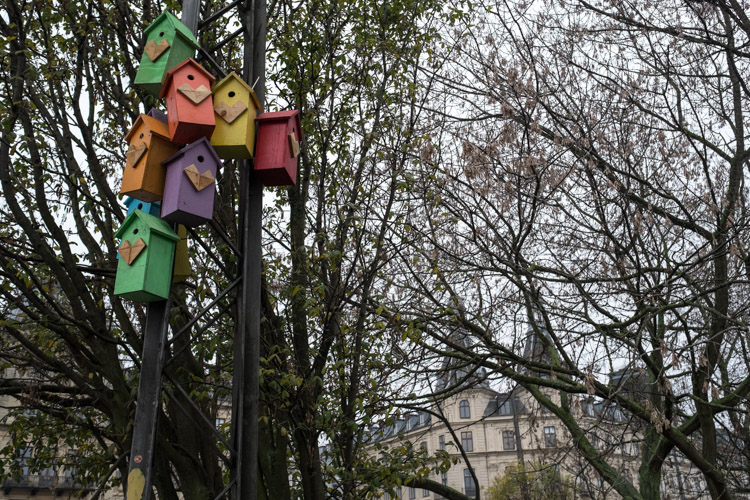 45_17
After walking around for a while and visiting an Afghani fruit and veg grocer, we went to a café on Blågårds Plads to warm up with a cappuccino:

45_18
Afterwards, I said goodbye to Beata who had some errands to run, and walked around in the centre of Copenhagen. As is evident from this image, the new Disney store on the main pedestrian street is quite popular: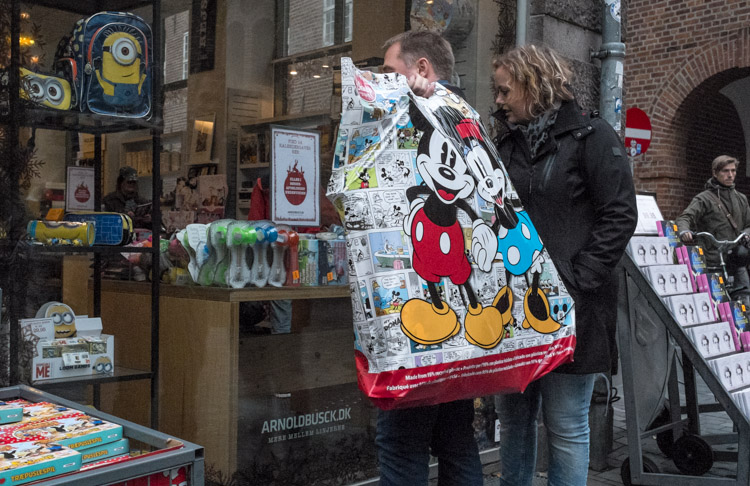 45_19
Emerging from a commuter train station, I saw this elderly couple helping each other up the stairs. I was touched by this sight: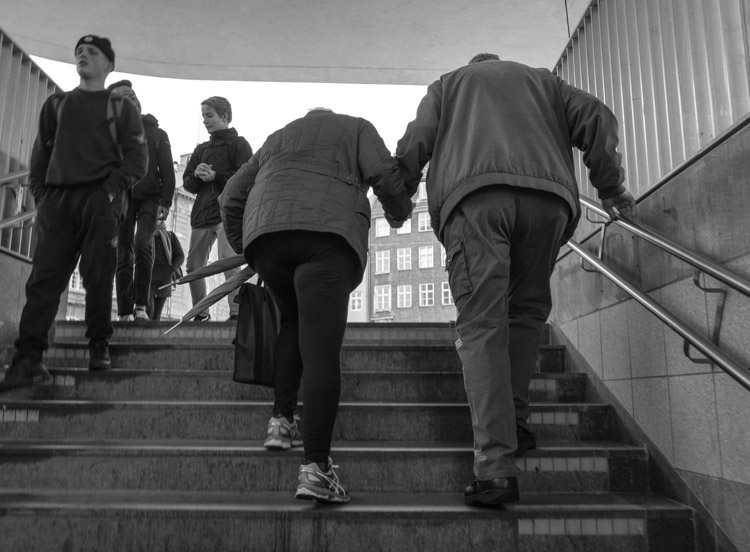 45_20
At 4 p.m., I took the train to my hometown Aarhus, arriving there 3 hours later. Lars met me at the station, and we walked to his apartment, where he had his delicious homemade pizza ready for the oven: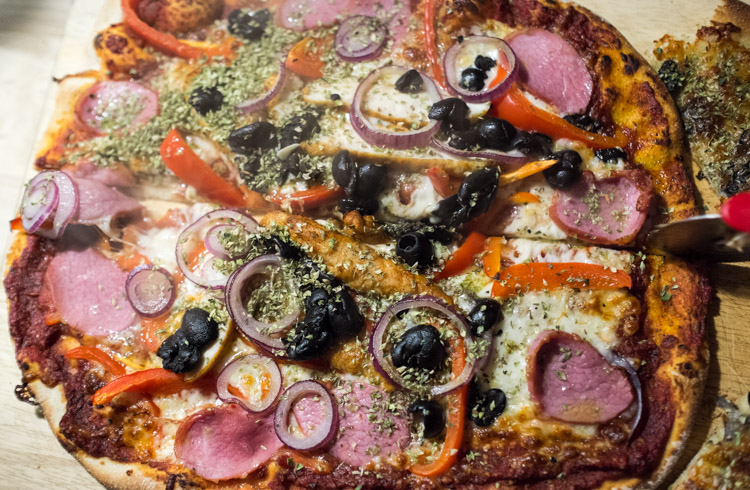 45_21
Early Friday morning, Lars and I walked to a nearby bakery to buy some rolls for breakfast. No supermarket plastic bread here: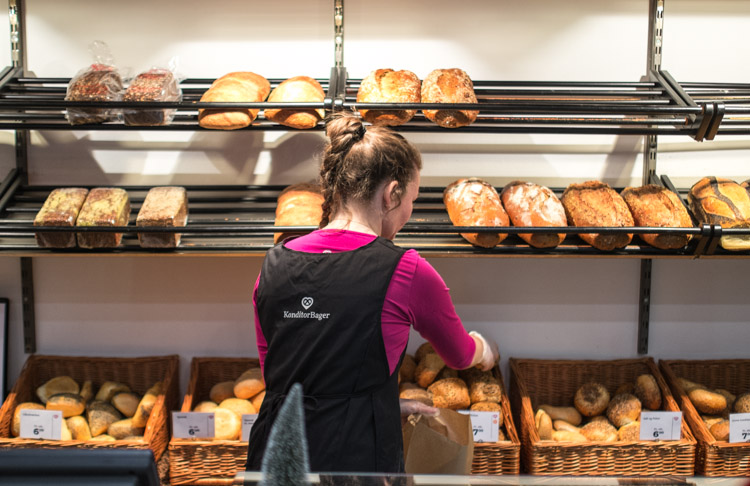 45_22
Later that morning, we left on a 105 km bike ride. We cycled a route that we have covered several times in the past. The weather was cold, windy but dry:

45_23
105 km and 4 hours later, we are back at Lars's place: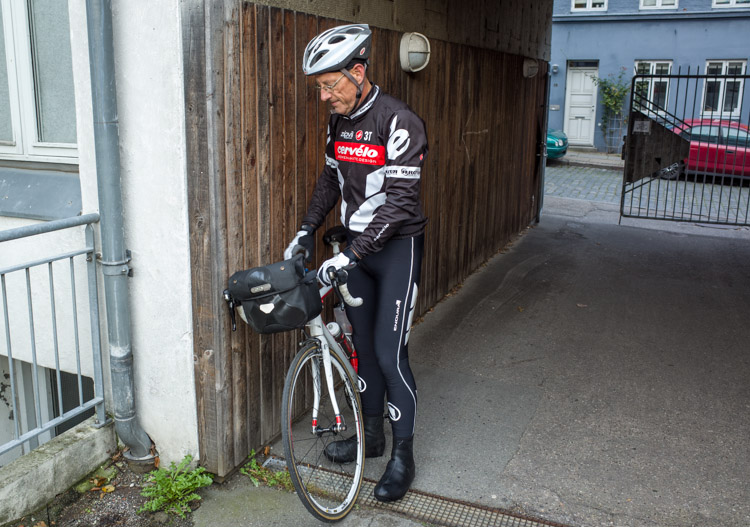 45_24
After showering and having a cup of tea, we walked to the AROS art museum to see an exhibition. I never get tired of looking at the architecture of that magnificent place: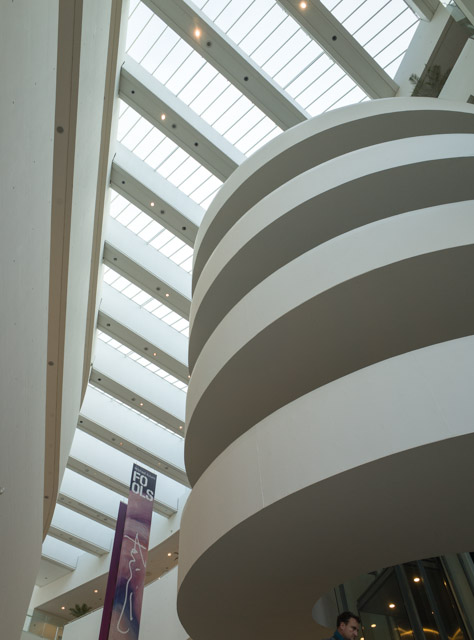 45_25
There is always something new to look at: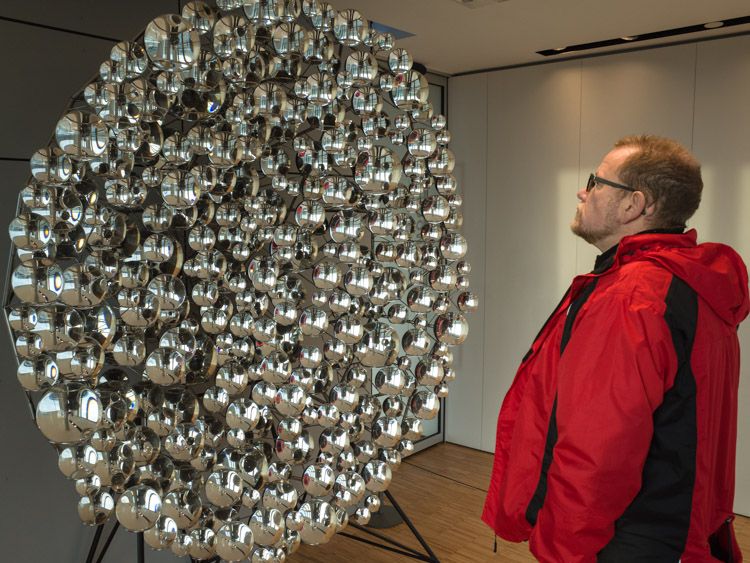 45_26
Or something familiar, such as the Rainbow Panorama on the roof: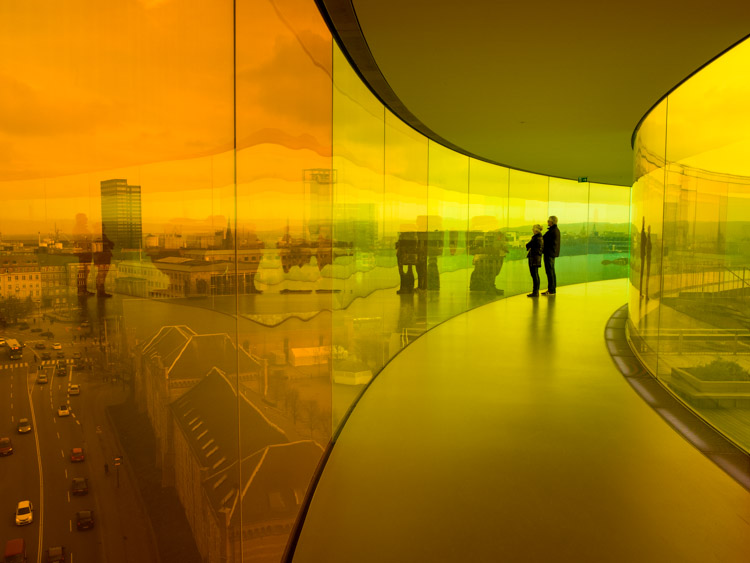 45_27
Looking at our city in weird colours: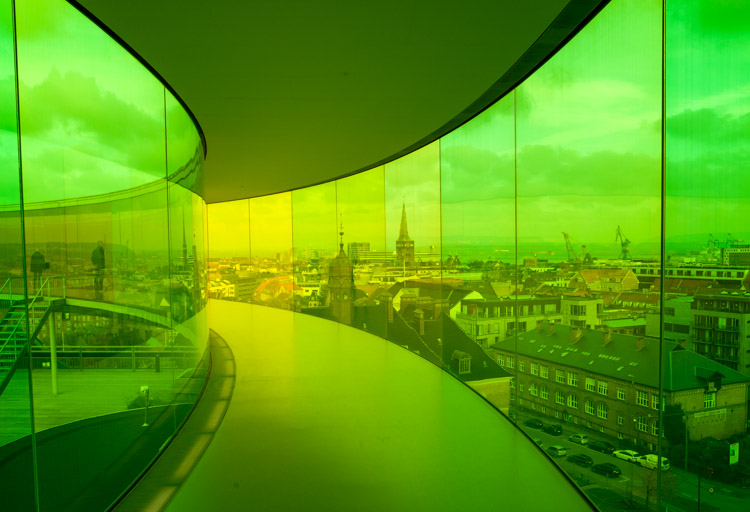 The exhibition we wanted to see was a series of about 200 paintings by Danish artist Michael Kvium. The series is called Fools and is designed to depict the human condition through a series of grotesque faces.
45_28
Penis man: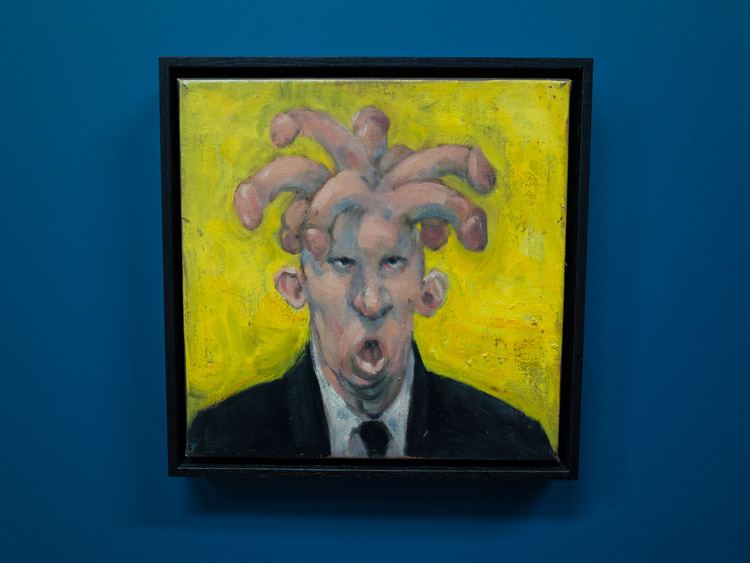 45_29
Spanish (?) man: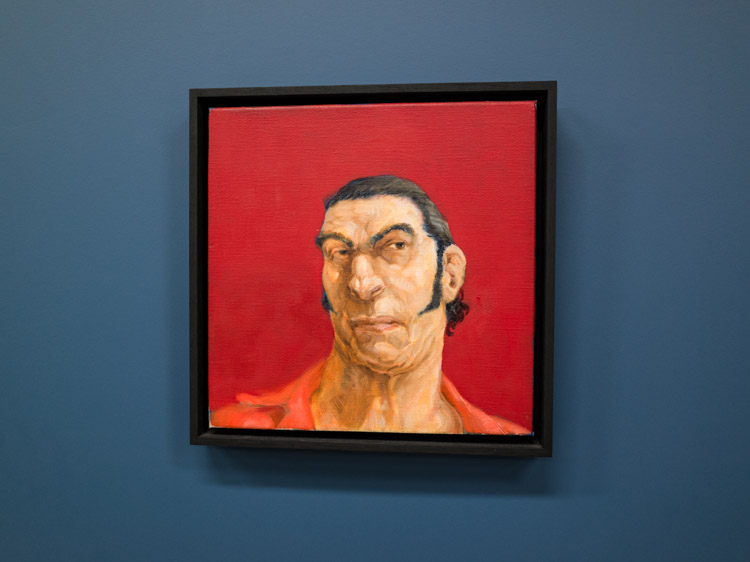 45_30
Tit head: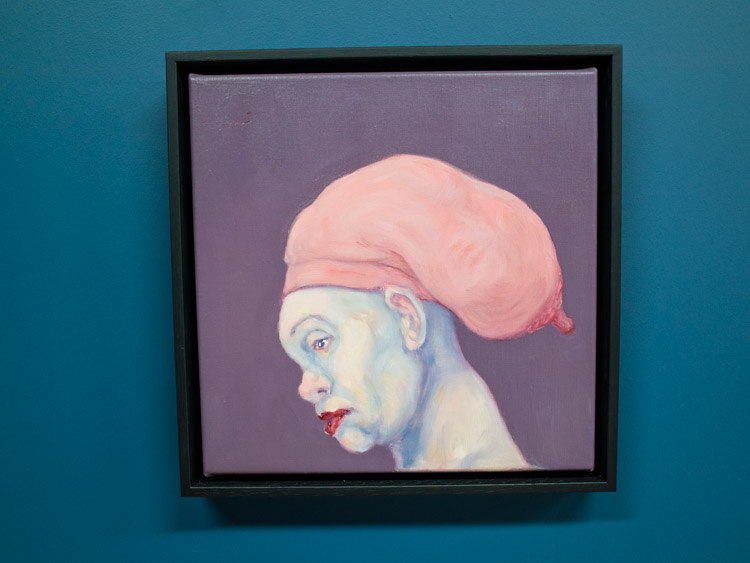 45_31
Mickey: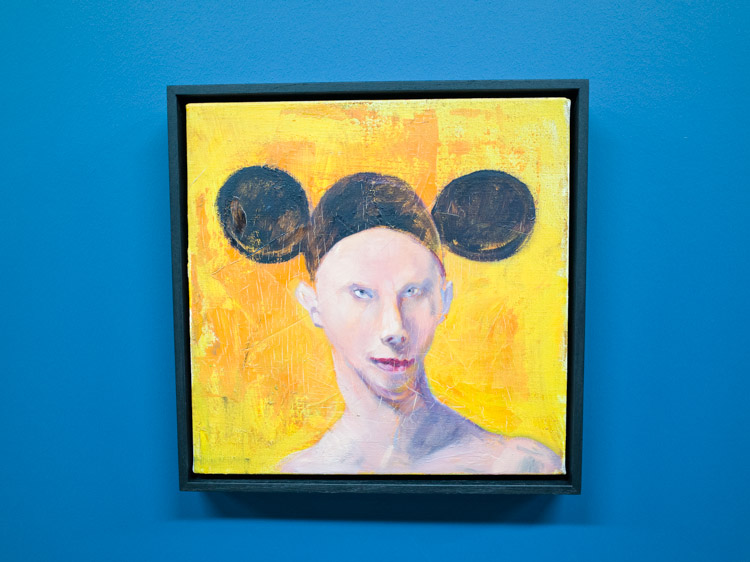 45_32
Self-portrait:

45_33
At the end of the exhibition, there are tables with props, encouraging the visitors to recreate the paintings. So we did: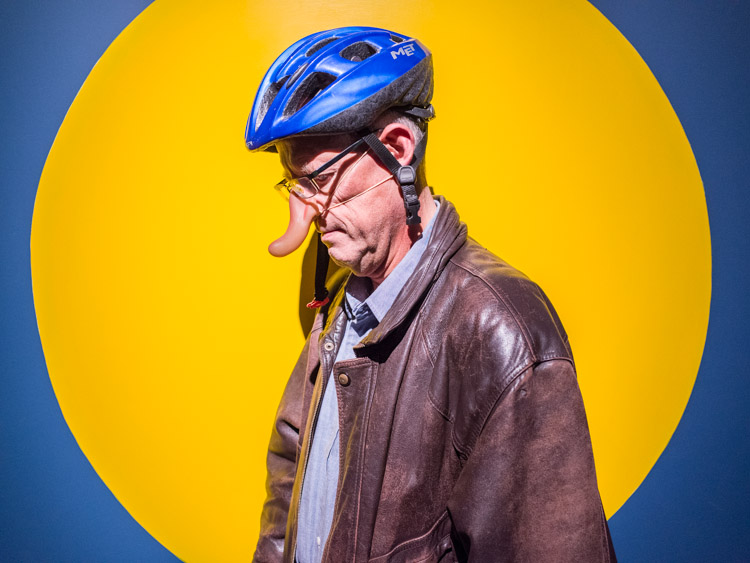 45_34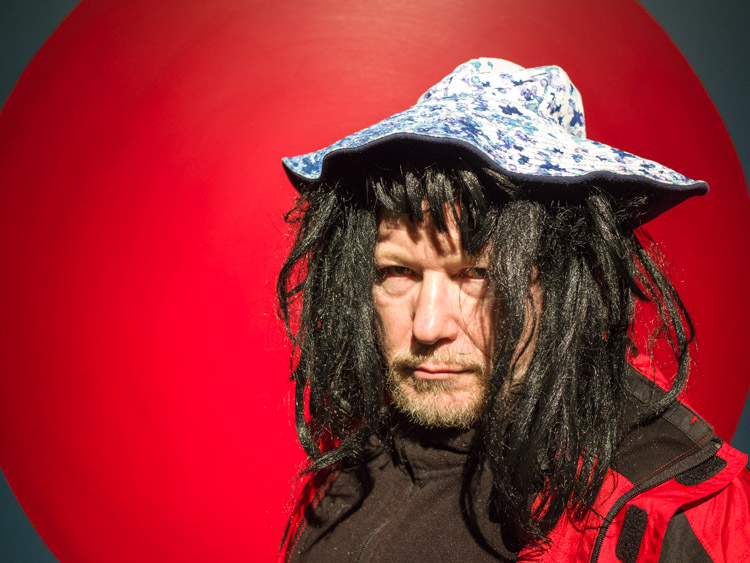 45_35
We left AROS around 4:30 p.m. The sun was already setting; the days are short in Denmark this time of year: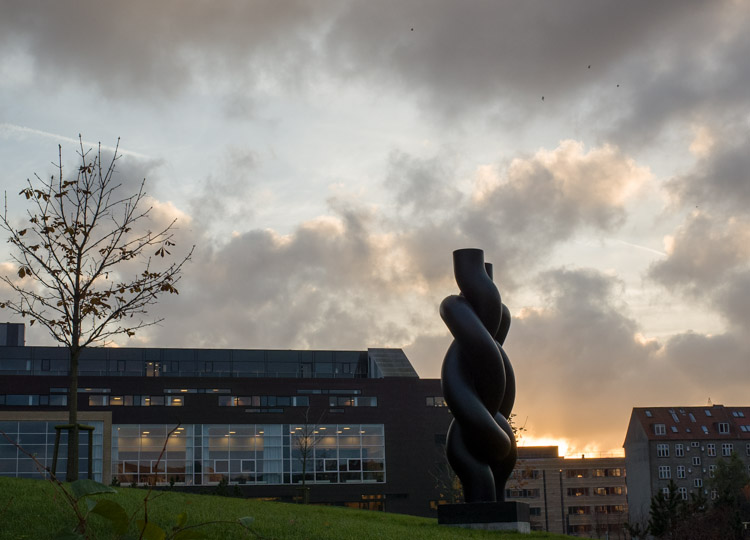 45_36
That evening, most of Lars's family came to celebrate his (and mine) birthday–his sister and brother with their respective spouses, his two daughters Klara and Marie, Marie's husband Jonas, and most importantly, their 16-month old son Lauge, Lars's first grandchild. It is a sobering thought that my best friend and classmate from high school is now a grandfather:

45_37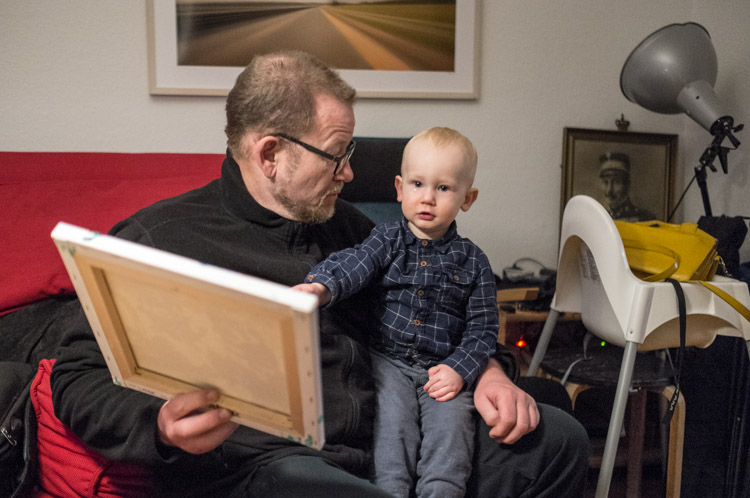 45_38
Marie and Klara, with Lauge exploring: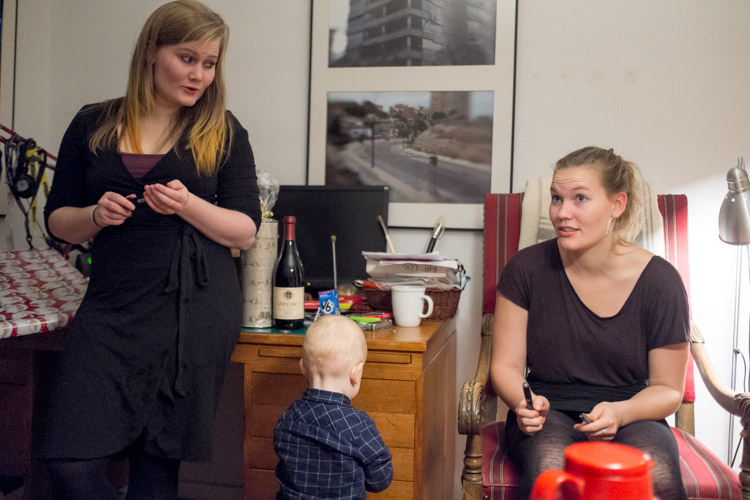 Saturday morning I took the train back to Copenhagen to spend a day with Beata and some other friends before flying home on Sunday.
45_39
Near Beata's home, a very amusing car advertising a local gym. For those who do not read Danish, "Død over mormorarme" can be loosely translated as "death to cellullite":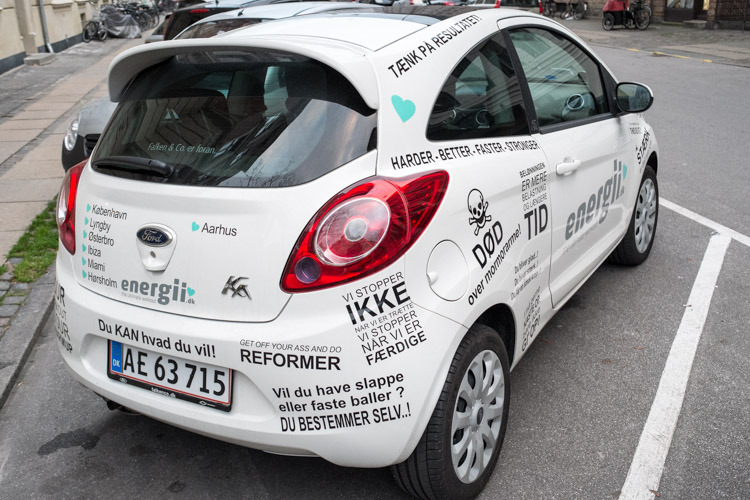 45_40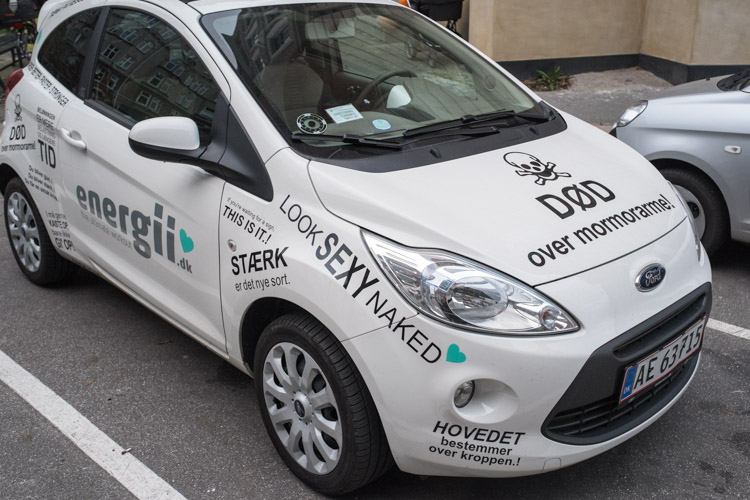 45_41
Saturday afternoon Beata and I went for a long walk in her neighbourhood, Østerbro. Among other places, we stopped at Holmens Kirkegård, Copenhagen's oldest cemetery still in use, having been opened in 1666. This stone simply says "grandmother" without any identifying information. I guess those who need to know, know: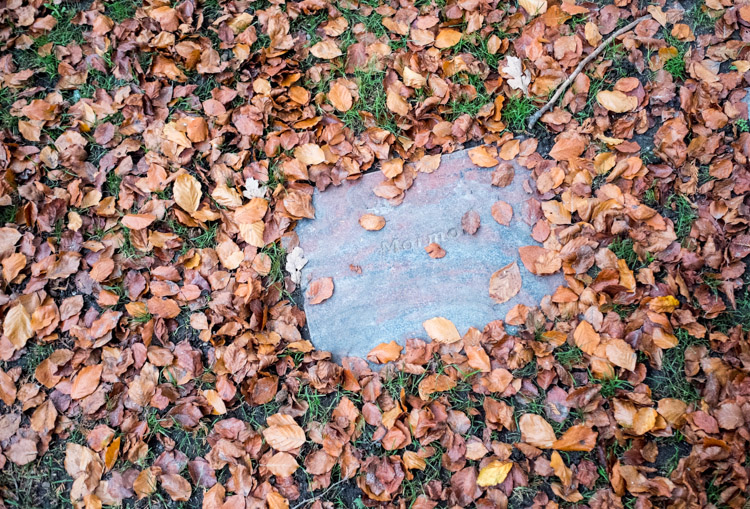 45_42
The cemetery was originally meant for seamen, and even though it is not a military cemetery per se, it has a traditional connection to the Danish Navy. At the centre of the cemetery is this monument to one of the most traumatic episodes in Danish military history, the Battle of Copenhagen in 1801, when a British fleet under Nelson's command defeated a Danish-Norwegian fleet, part of the Napoleonic wars: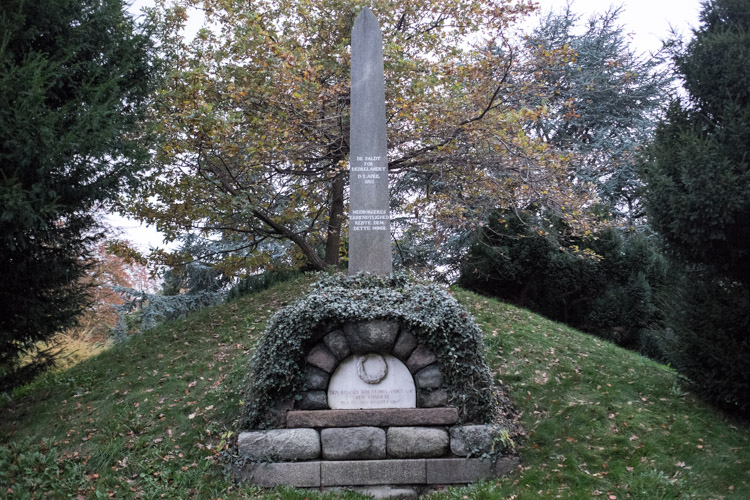 45_43
Like me, Beata was born in Poland and came to Denmark as a child, in her case in 1969. Her family was part of the beginning of a large-scale migration of Polish Jews to Denmark in the late 1960s and early 1970s (we were on the tail end, in 1972). On Saturday night, a gala dinner was held in a hotel in downtown Copenhagen. Since I did not grow up in Copenhagen, I did not know any of the people attending except Beata and her sister, so I did not go. Beata, who does not go out often, was trying out various outfits and shoes before the dinner: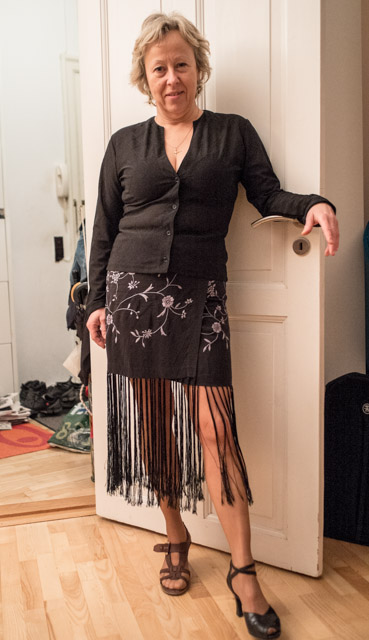 45_44
Instead, I went to have dinner with some friends. Late at night, I walked back to Beata's place along the lakes that stretch from the centre of Copenhagen to Østerbro: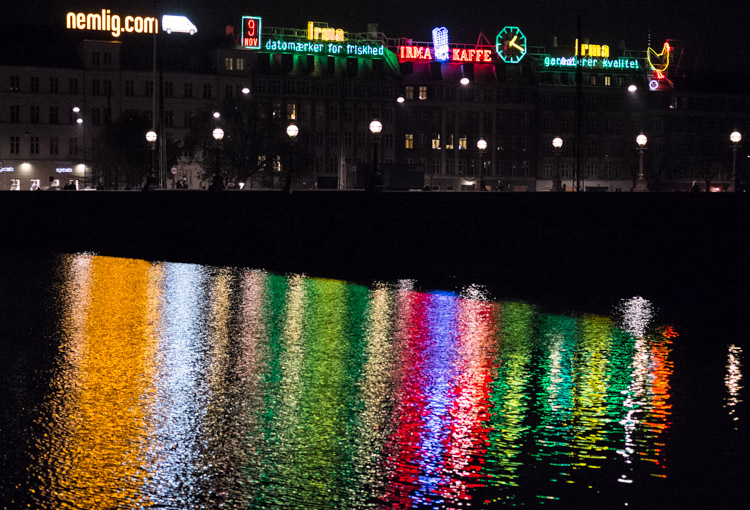 45_45
On Sunday morning, I went for one last brief walk in the neighbourhood, going to a local bakery for some pastries to take home to Spain. As I often do, I focused on little details of this lovely, residential part of town:

45_46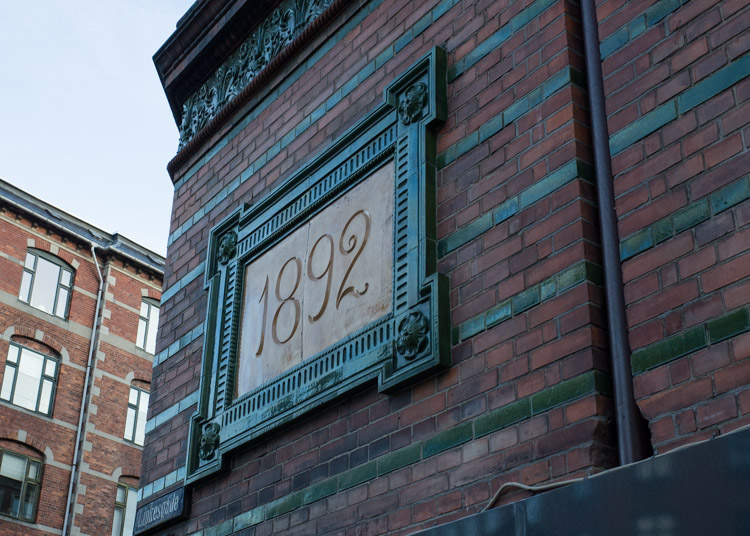 45_47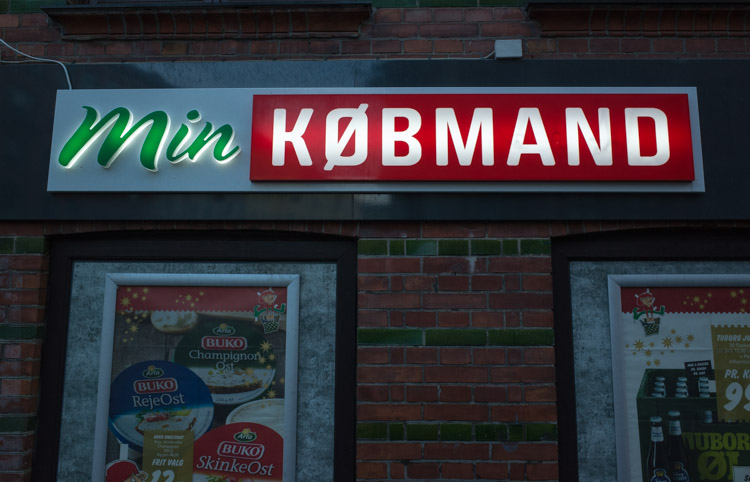 45_48
Finally, I am at Copenhagen airport, waiting to board my flight to Alicante. This is the last picture I took in Denmark this time around. The airport is a great showcase for Danish design, although in this particular shop there was a lot of looking but very little shopping: