The last week before my trip to California was quite intense at work, since I had several things I needed to finish before leaving. But there was of course still time to cycle, walk the dog, and just be out and about, which are the activities that provide me with most of the photo opportunities at home.
34_1
Land for sale along my cycling route in the hills: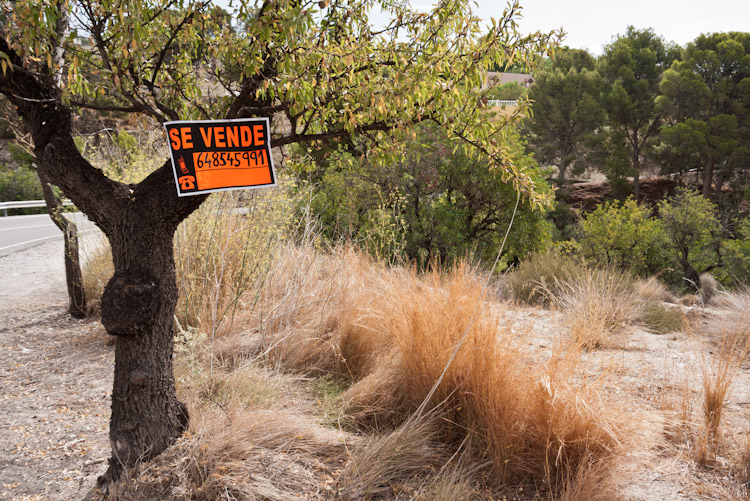 34_2
Provincial road CV775 on the way from Aigües towards the sea. The property on the left is called Finca de las Delicias: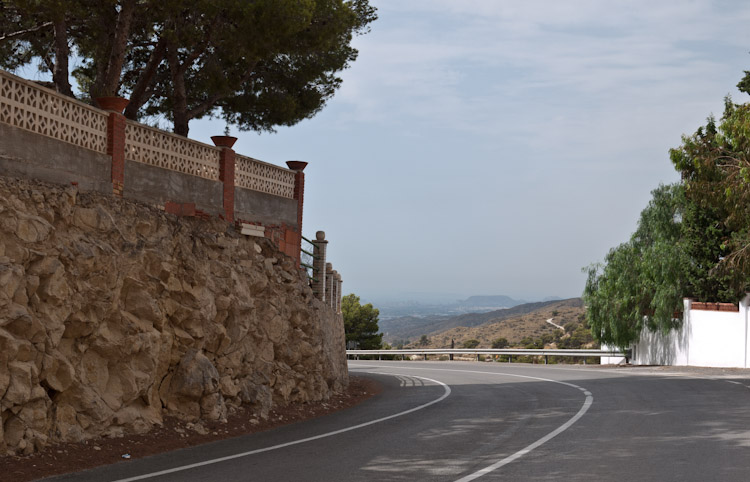 34_3
The main square of Aigües, decorated for a town fiesta: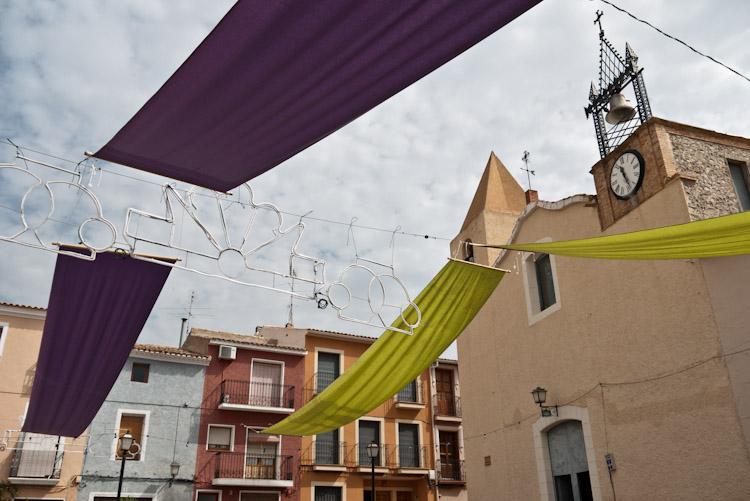 34_4
The village of Busot, as I see it from my cycling route. Notice the two cyclists on the left. Needless to say, this a very pleasant part of the route, since all the serious climbing is finished at this point: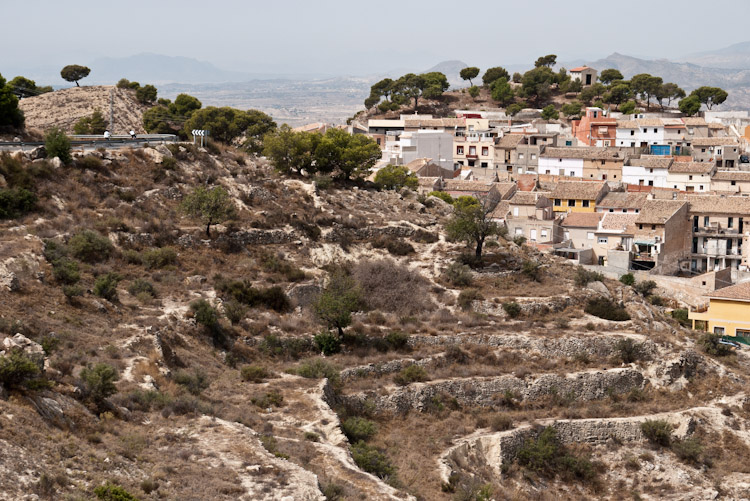 34_5
One afternoon on my way home, I stopped at the Alcampo supermarket to buy the basics (we were low on beer). Looking up onto the hill above the shopping centre, I noted that someone, I am not sure how, had put up a rather large sign protesting the budget cuts. For scale, one can see the tracks of our local light rail at the bottom of the picture: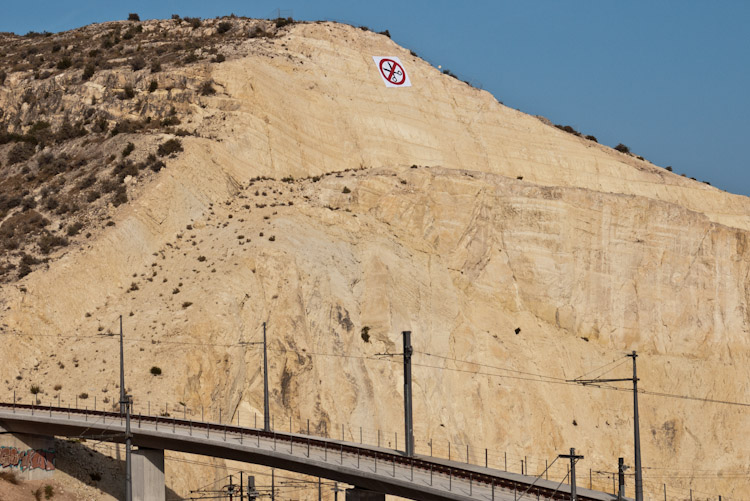 34_6
Near my home, the police have recently started enforcing parking regulation, much to the surprise of the locals. When your car has been towed, the police let you know using a little sticker on the sidewalk: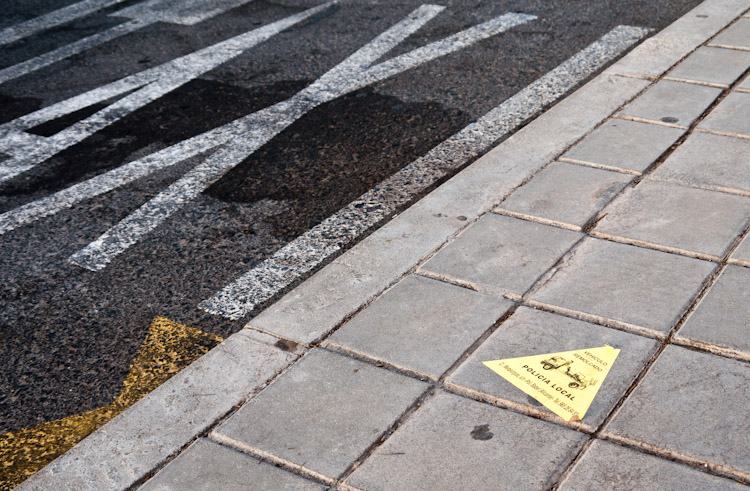 34_7
Another cycling picture, a giant Bart near the El Campello harbour: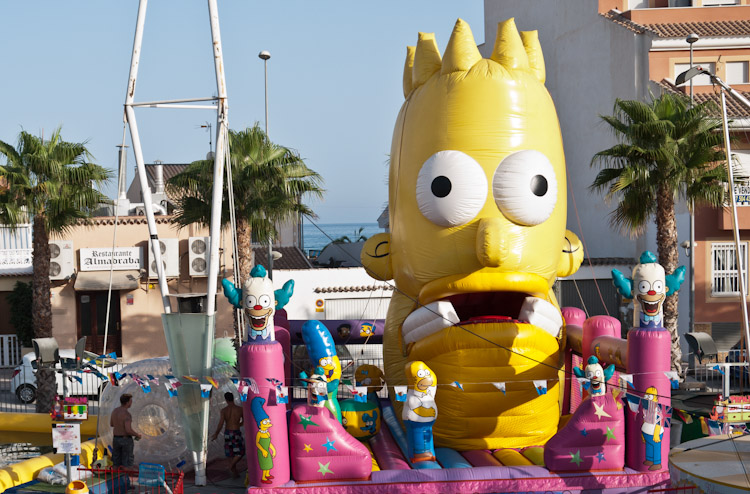 34_8
On Thursday at the office. As if to prepare me for San Francisco, the fog and mist rolled in from the sea, obscuring the usual view of city: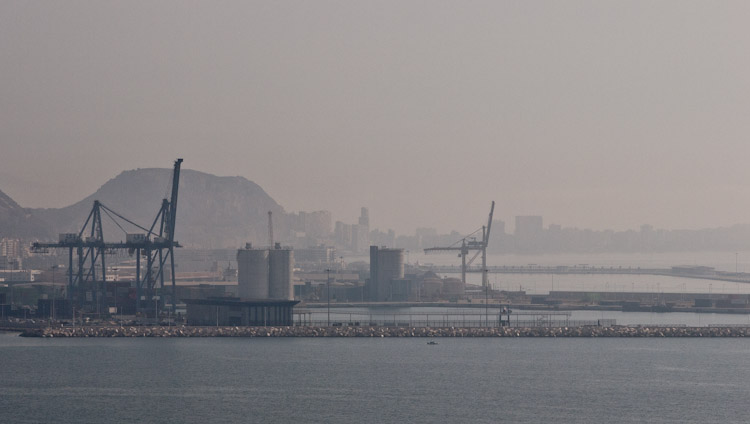 34_9
Friday afternoon cycling. A goat herder in El Campello, just a couple km from the beach: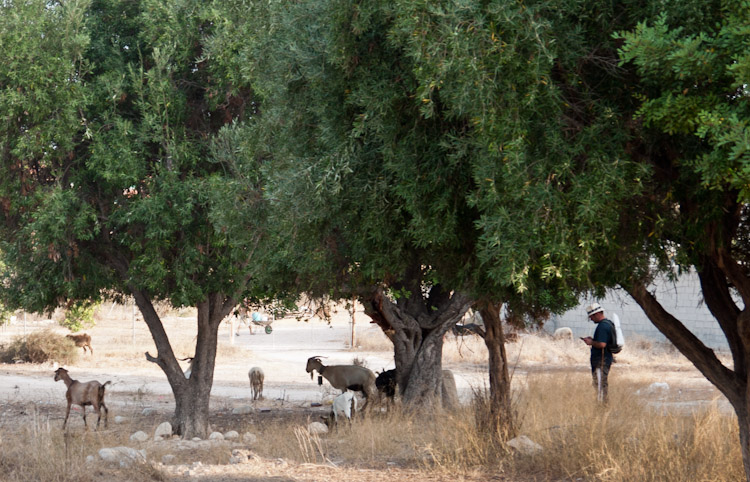 34_10
One of the goats is more interested in the leaves than in the rather dry grass: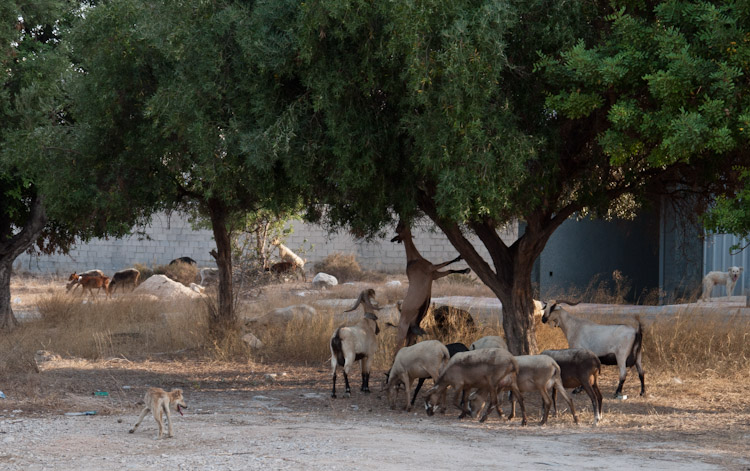 And then three pictures from Saturday morning's dog walk, just before I took our dog and cat to their 5-star hotel.
34_11
My dog greets the neighbour's dog: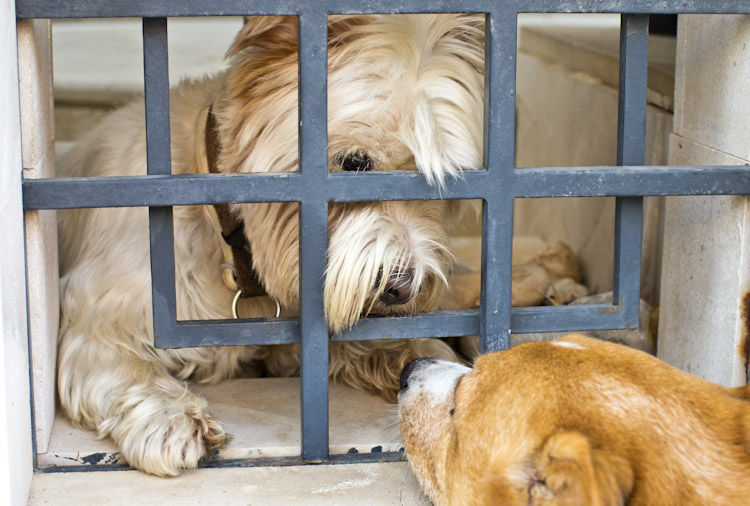 34_12
Outside our bakery there is a bicycle parking rack, which is also handy for "parking" your dog while you go inside to buy bread: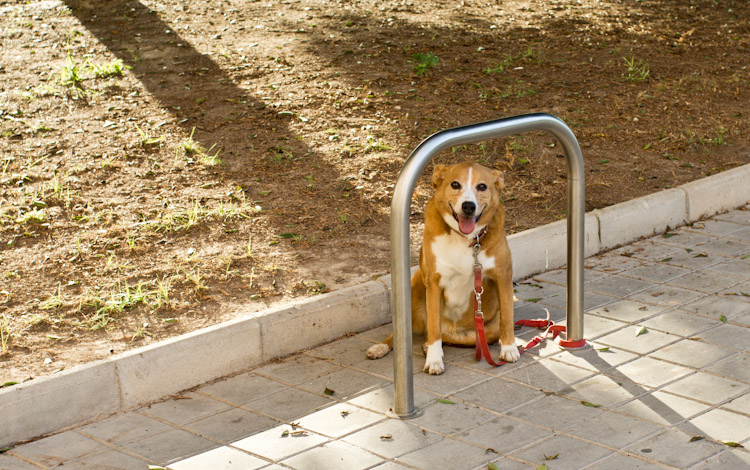 34_13
A strange growth in a planter outside the bakery: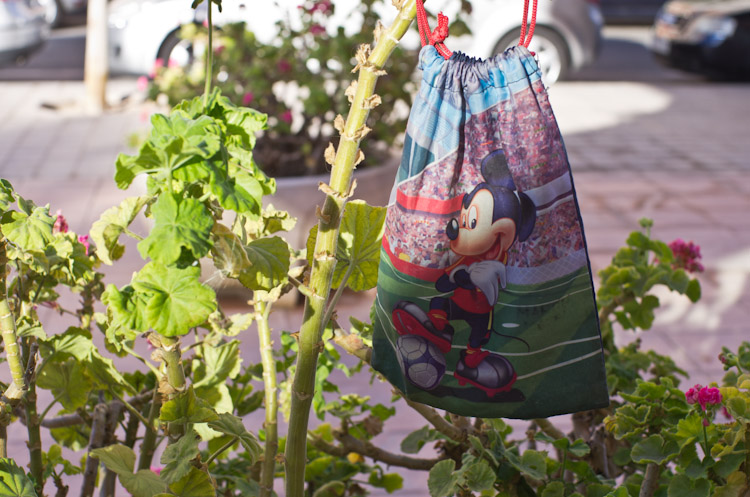 34_14
Finally, late Saturday morning, we took Cheeta to her hotel. She has been there many times, so she knows the place and the owner very well: