This was an intense week at work, as we were hosting an important meeting of public and private stakeholders, the Observatory Plenary, for which we had been preparing a lot and which consumed two days of the week. Of course there are also some pictures from my cycling escapades and walks with Cheeta.
40_1
On Sunday, I cycled south to Elche and Santa Pola. At one point I was passed by a group of people on classic motorcycles, who then pulled into a petrol station. I quickly followed them to get a few snaps: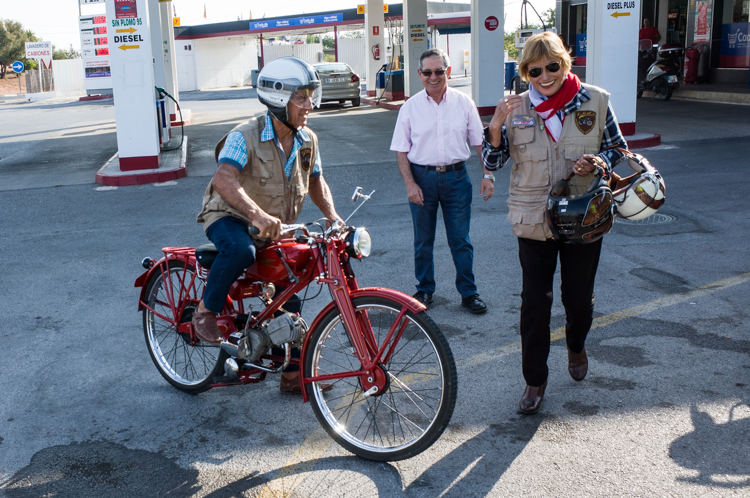 40_2
This man posed for me with a beautiful 250cc Ducati from the 1960s: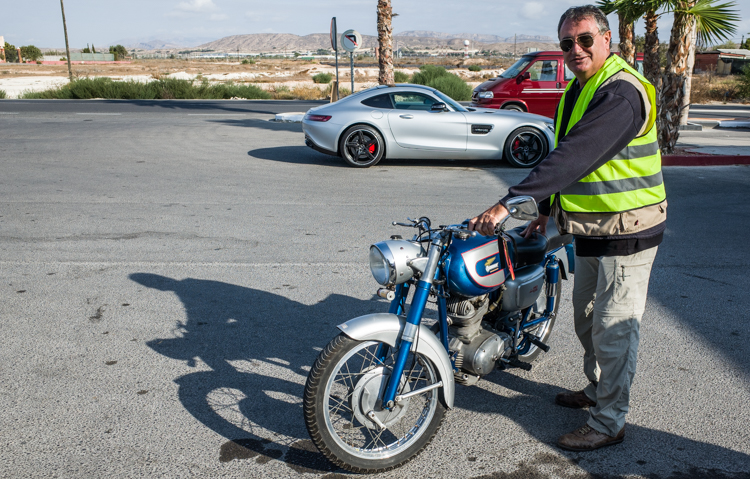 40_3
A red beauty, probably also from the 1960s although I could not identify the brand: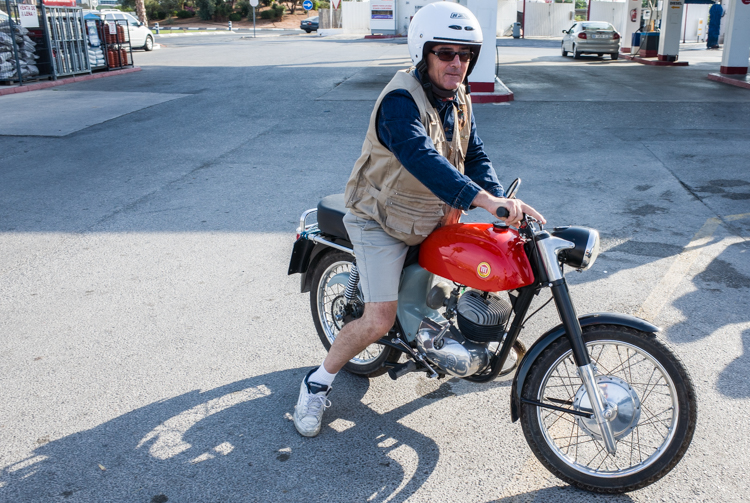 40_4
And then they were off: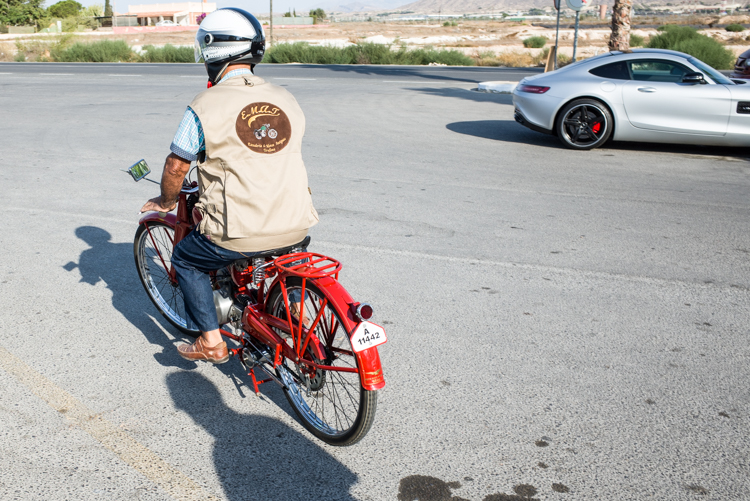 40_5
I continued my ride and stopped for a break on the beach in Santa Pola. It was nice and warm, but the place was much less crowded than it is in the summer: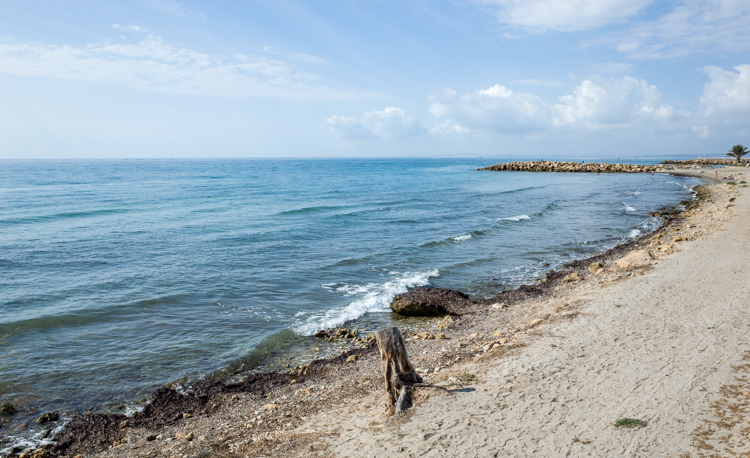 40_6
Relaxing on a bench and looking at the island of Tabarca: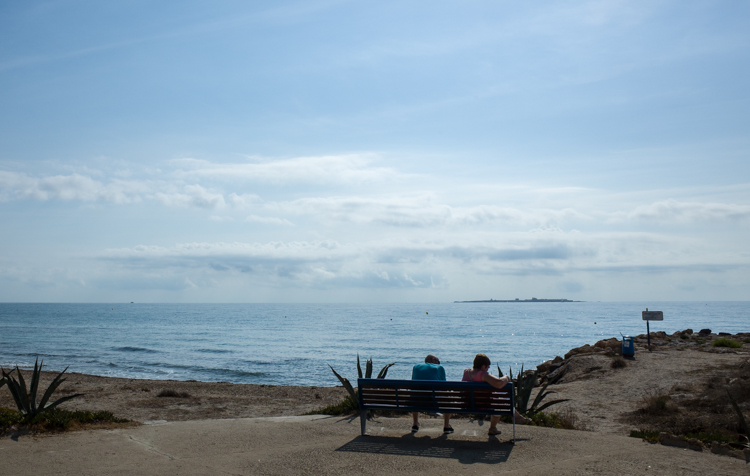 40_7
On the way home, passing through the centre of Alicante, I happened upon the Ciclovía. It is an annual event where a major thoroughfare is closed to accommodate a mass bicycle ride of a few km. It is aimed at families and casual cyclists, not hard core types like me. The idea is to get people out on two wheels who would not otherwise do it: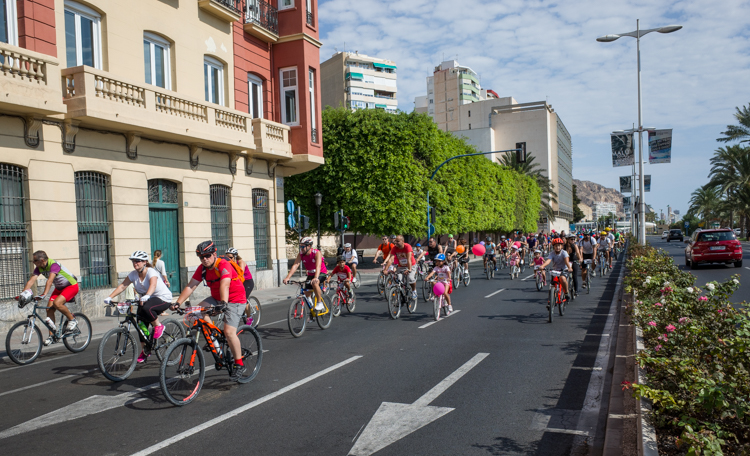 40_8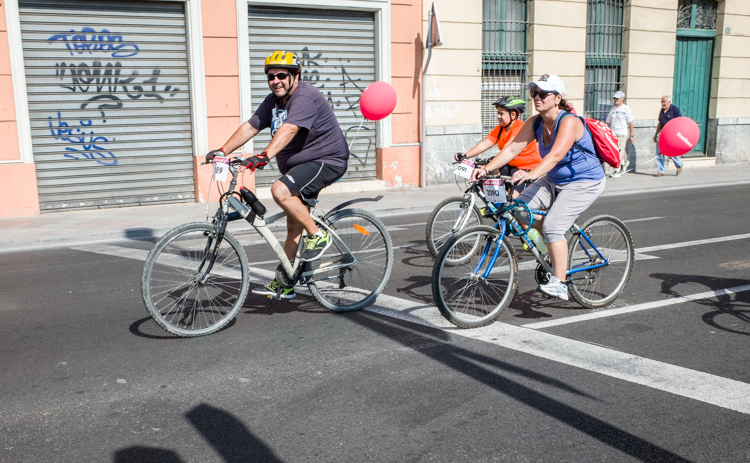 40_9
A bicycle cop: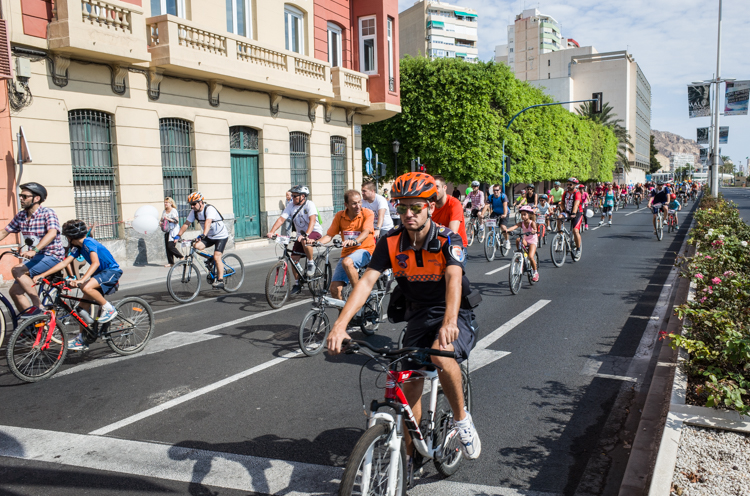 40_10
During the week, one of the "children" of my late mother's miracle cactus bloomed for the first time: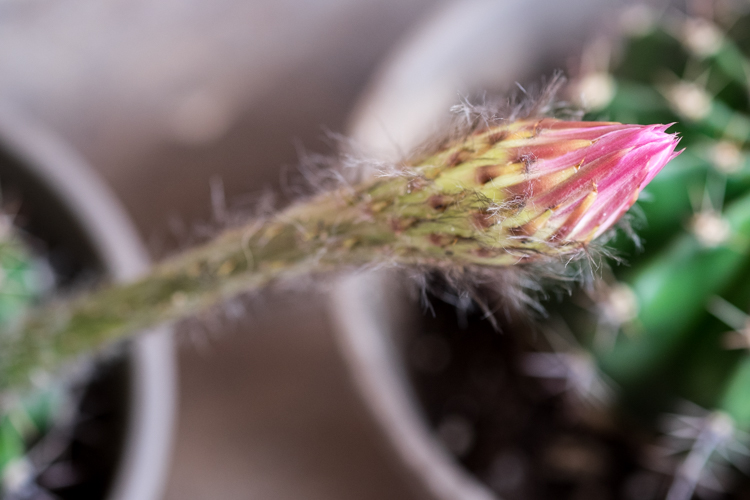 40_11
24 hours later: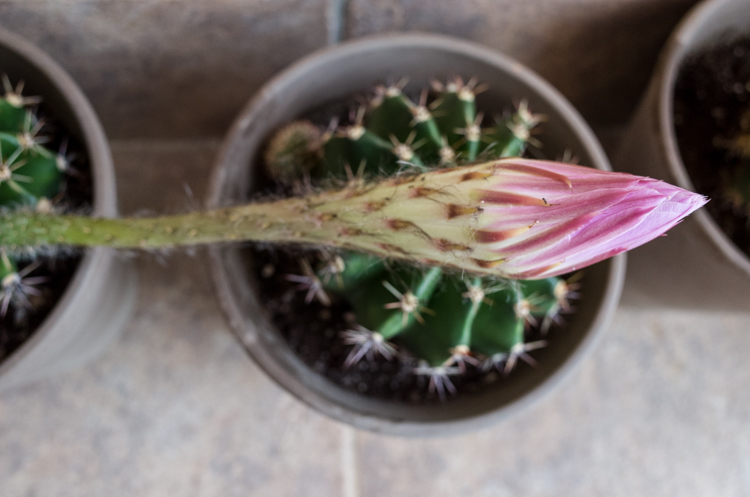 40_12
Another 12 hours later, the following morning:

40_13
About a day and a half later, the flower is gone: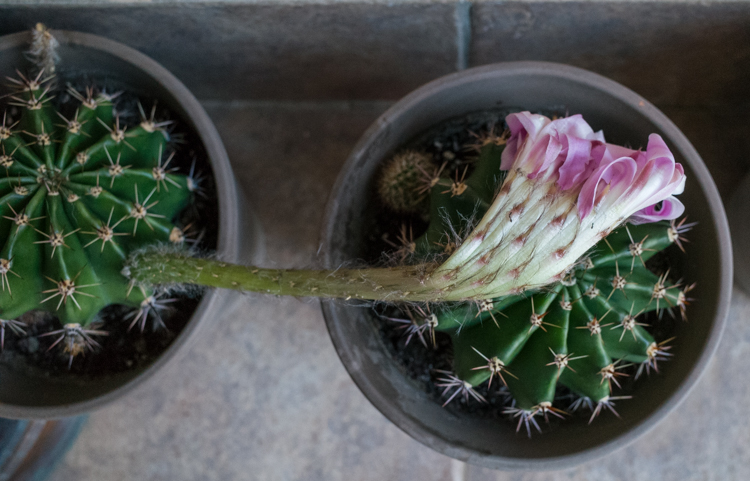 40_14
We had the first rain of the autumn this week. I tried to capture it from two different viewpoints: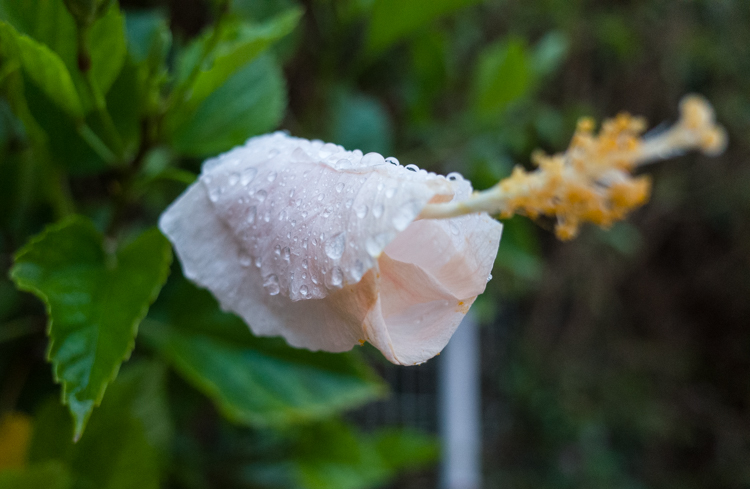 40_15

40_16
But weather returned to normal, and my wife and I went for lunch at Hostal Maruja, enjoying the view of the beach from our table on the terrace: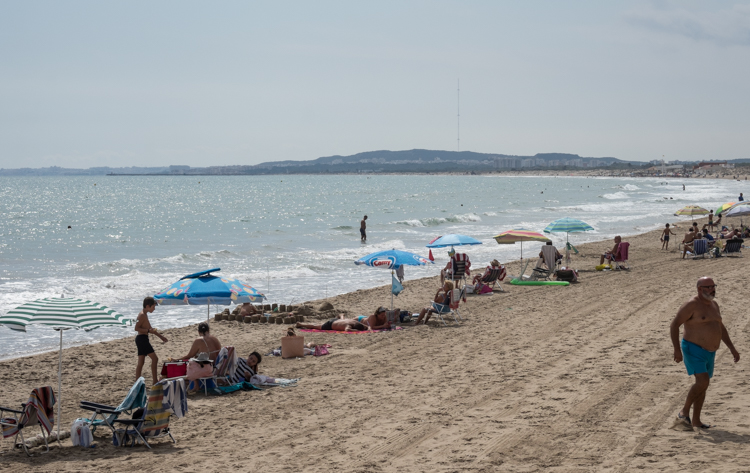 40_17
Readers: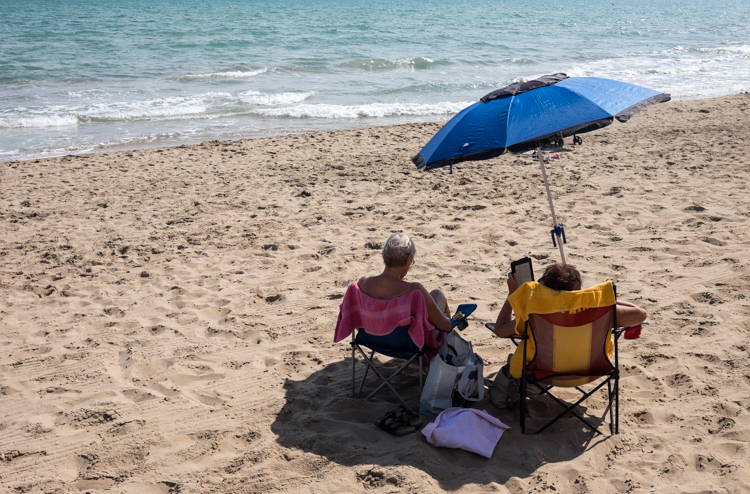 40_18
My wife on her way to get her feet wet: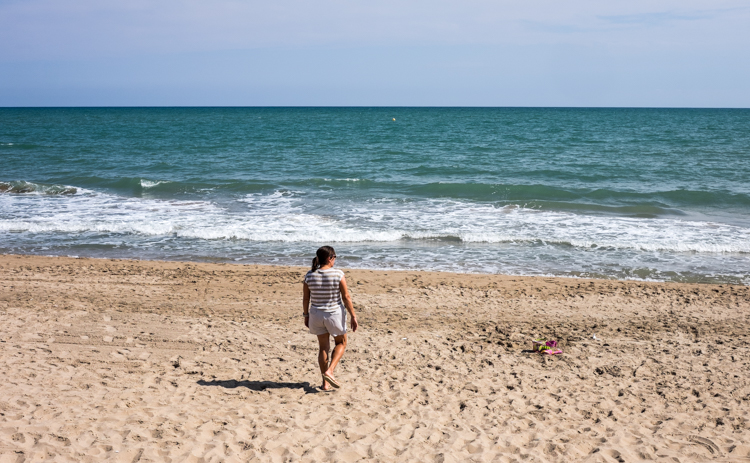 40_19
A sequence of three images. A woman with her glass of wine, and her partner fetching one for himself, and then joining her: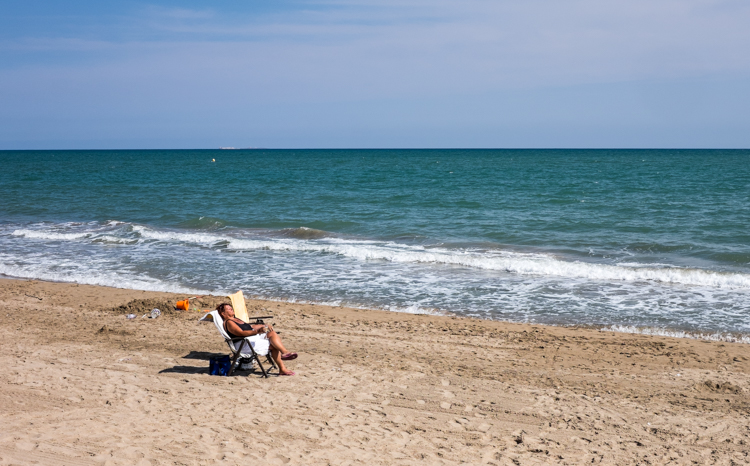 40_20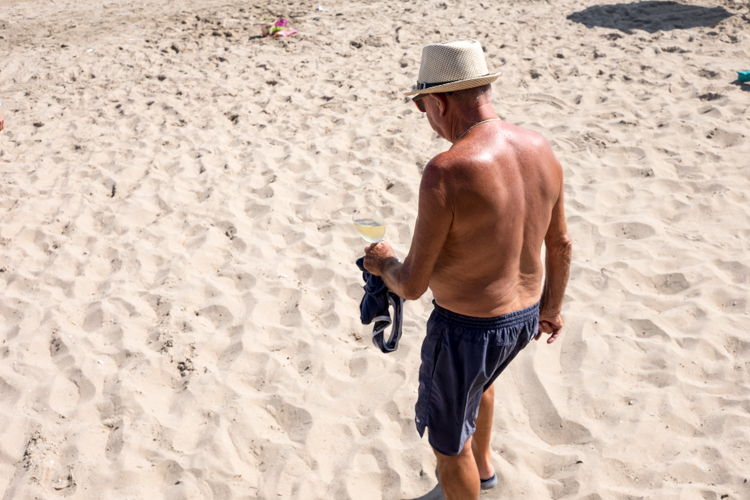 40_21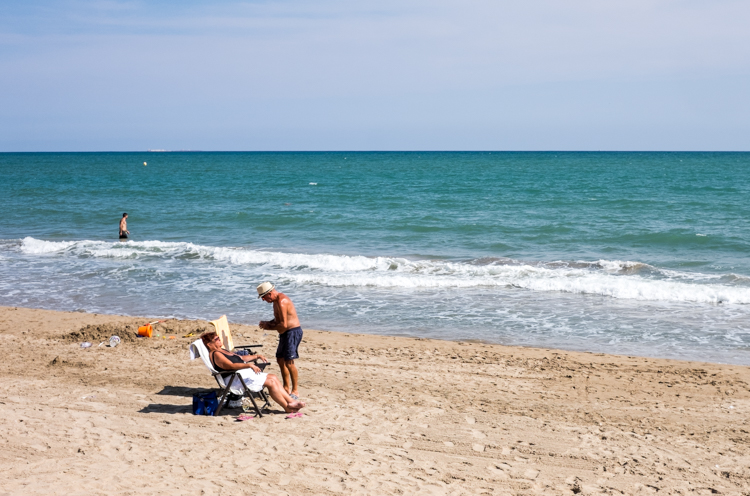 40_22
Meanwhile, an African vendor tries to close a sale on the terrace: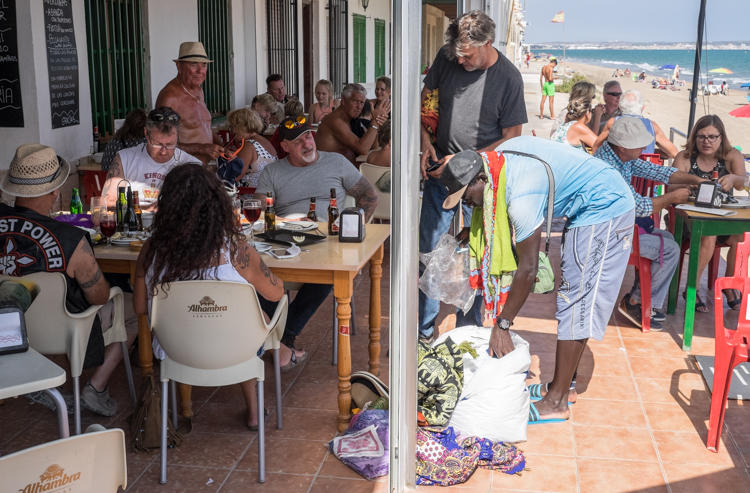 40_23
On the way home, we stopped for some shopping, and among our purchases was a package of ice cream, bought for Cheeta: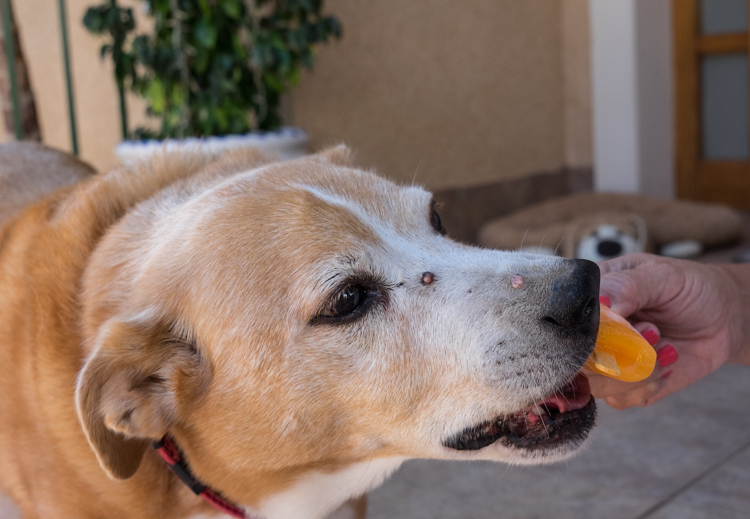 40_24
Cheeta loves ice cream. We call this expression "orgasmic eyes":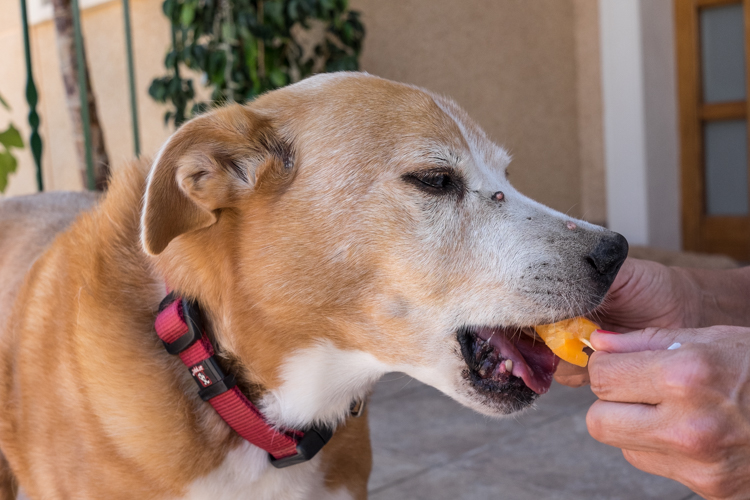 The next several pictures are from the plenary meeting we hosted at our office.
40_25
My Italian colleague Valerio: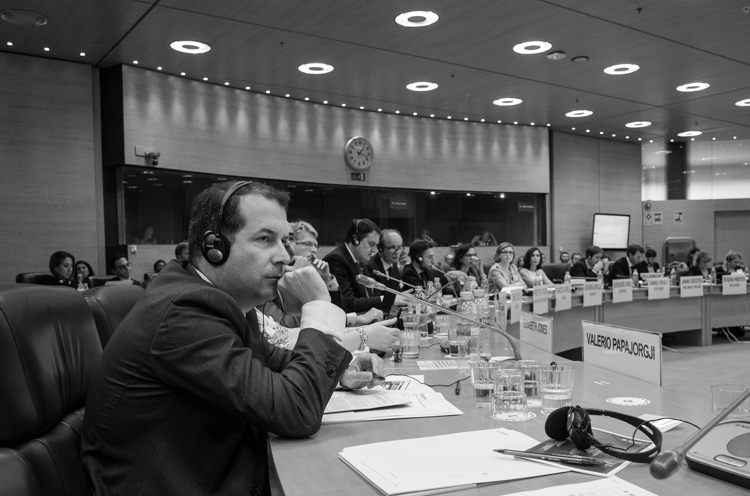 40_26
Our boss has a word with Valerio: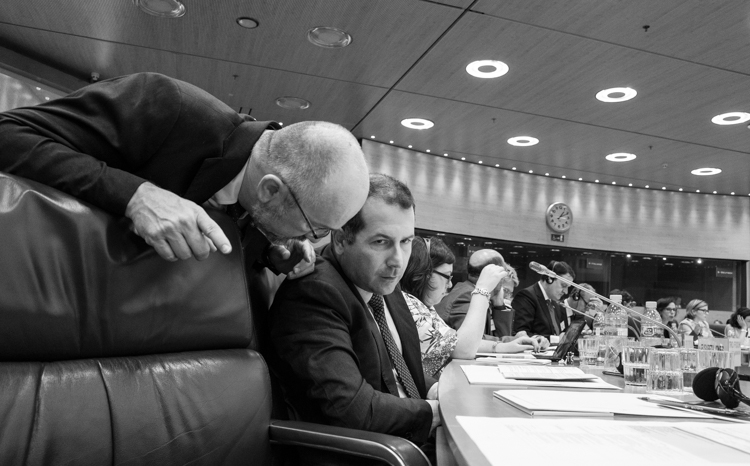 40_27
Lunchtime conversation: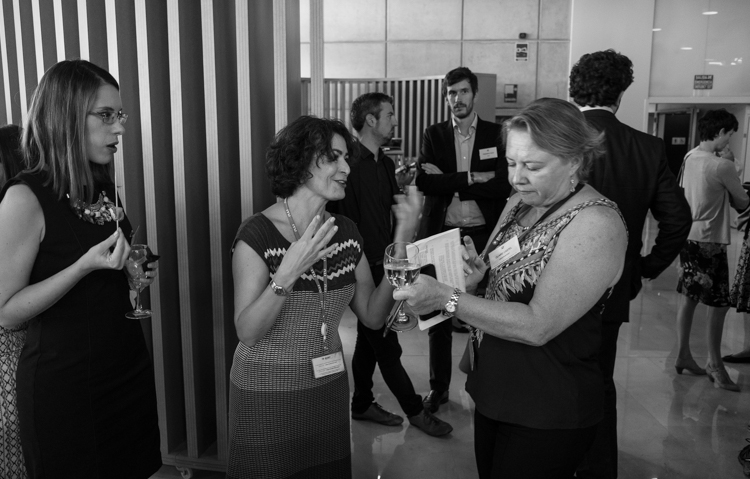 40_28
Claire takes a snap: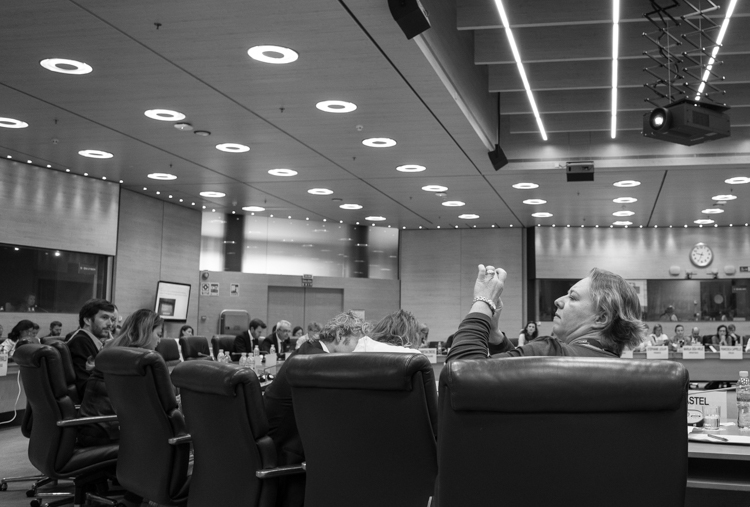 40_29
Luis, the head of our communications, getting ready for an interview on the margins of the meeting: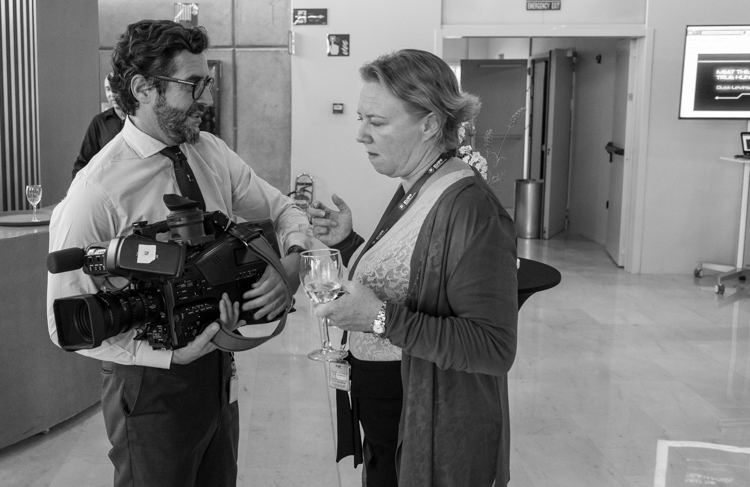 40_30
Claire with her victim: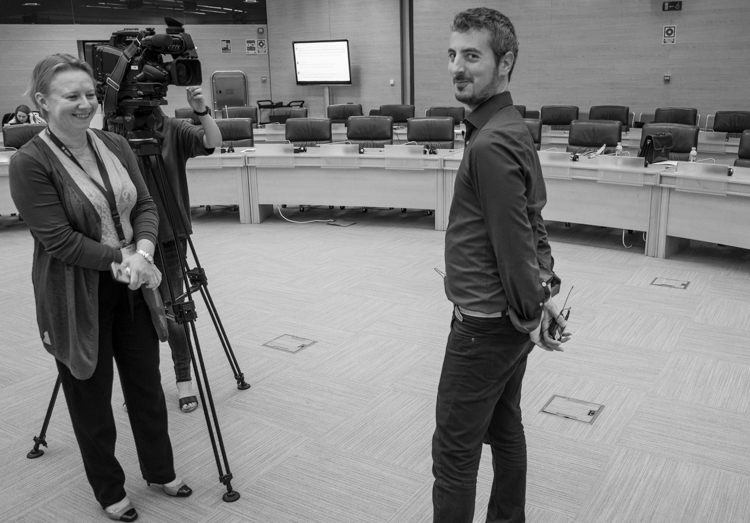 40_31
Looking at some papers, seriously: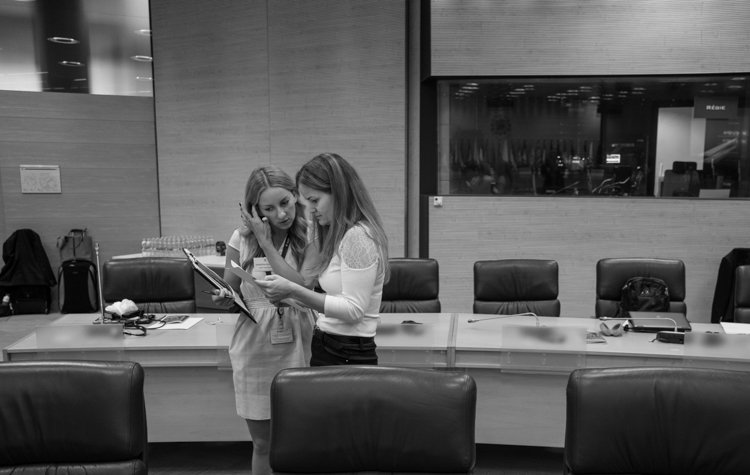 40_32
Looking at me, less seriously: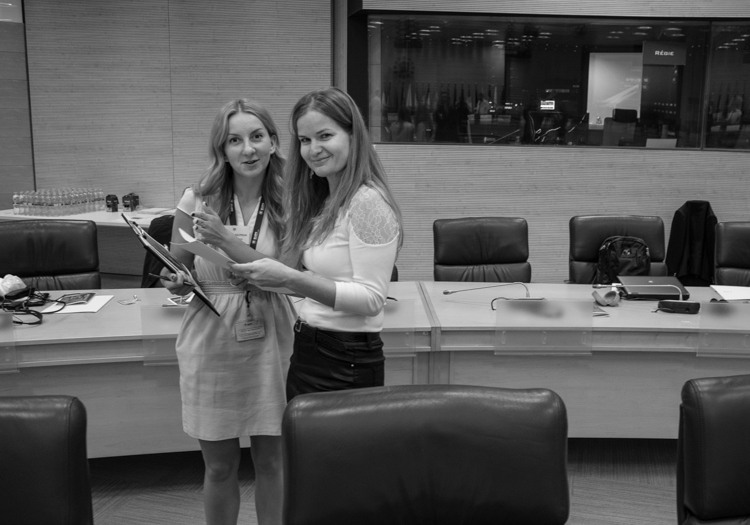 40_33
The people attending the plenary come mostly from northern Europe where autumn is already in full swing. So they enjoyed the Alicante sunshine, although a windy afternoon like this makes it a challenge to have a smoke on the terrace: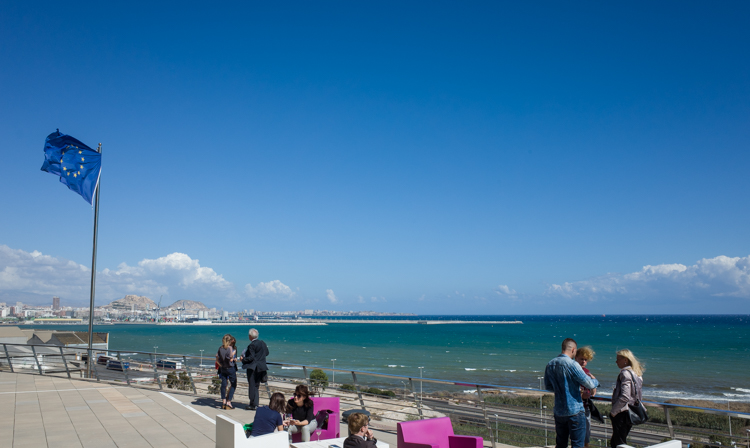 40_34
A festive part of the event, dinner at restaurant La Cantera on the beach near the centre: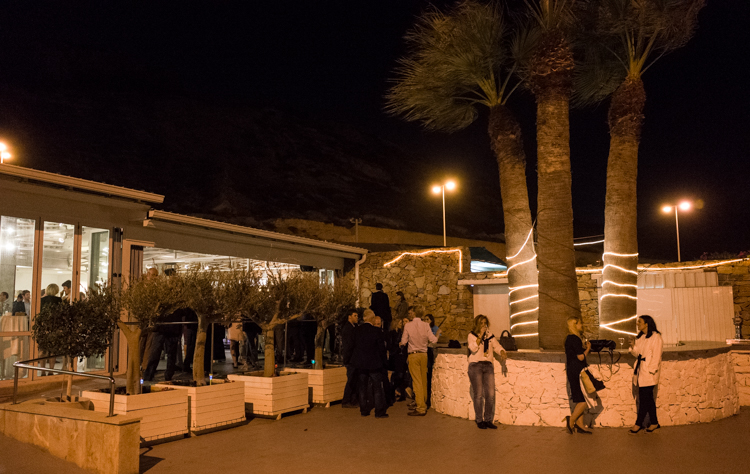 40_35
One of the other evenings, I went out for dinner with a couple of colleagues and a visiting economist from the OECD. We chose a place on Plaza de Correos, a lovely square with some spectular trees, made even more so by the changing colours of the illumination: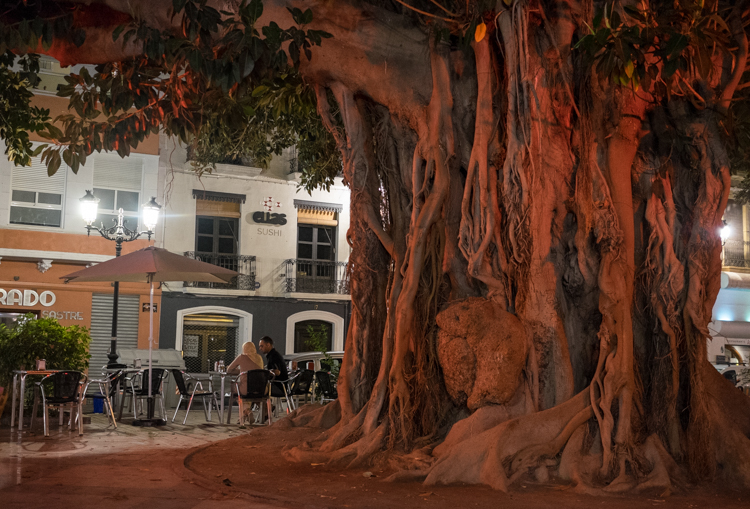 40_36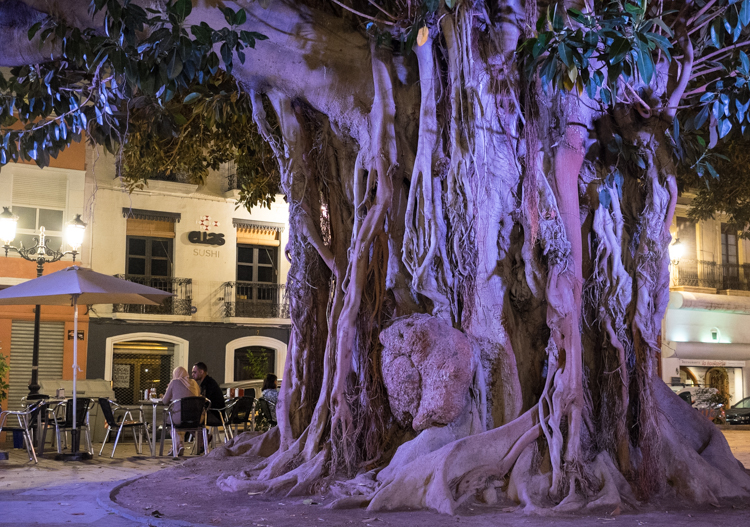 40_37
Chris and Francisco share a laugh: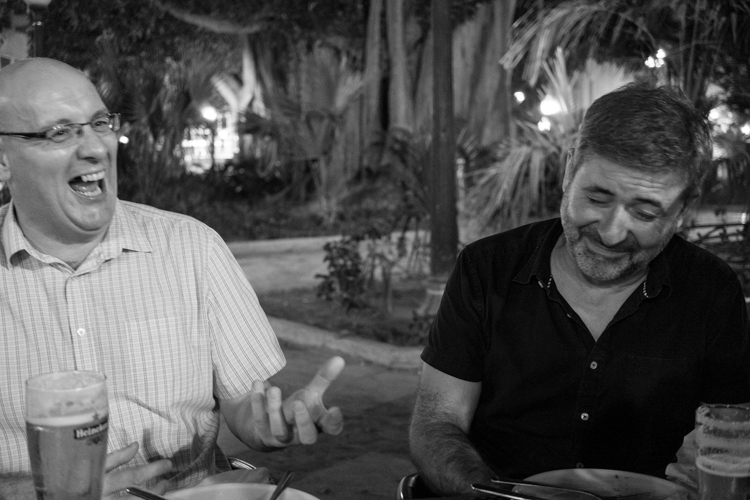 40_38
Saturday morning at the golf course. The weather is nice, so there is a queue of golfers waiting to tee off: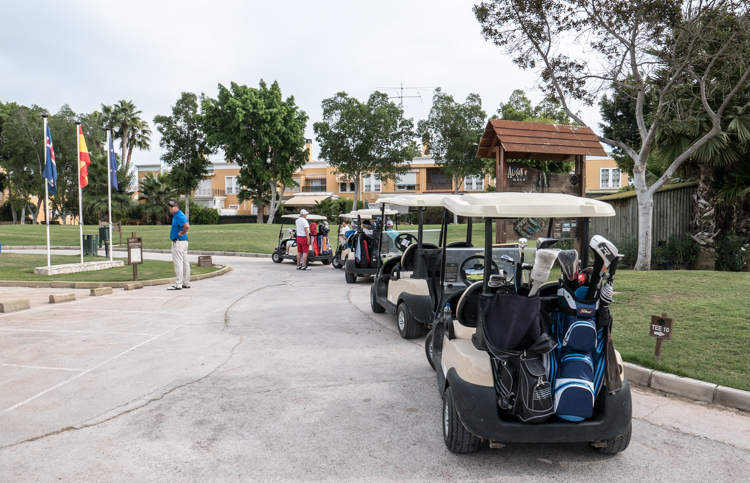 40_39
After my golf lesson, I cycled a new route, 45 km to a town in the inland mountains called Castalla. A few km before arriving at the town, I stopped to have a look at the roadside vineyard: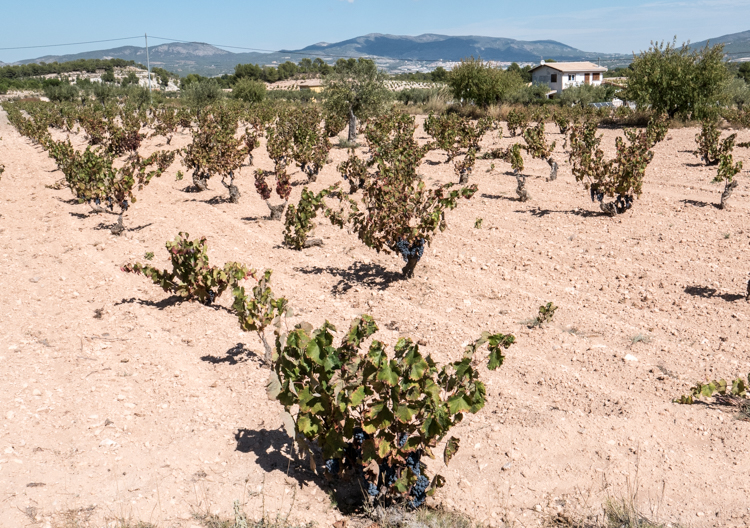 40_40
Harvest is just around the corner: