The highlight of the week was a trip to the Aranleón bodega. But before that, I present some of my usual "slice of life" pictures from around here.
Main
Playa San Juan after the rain: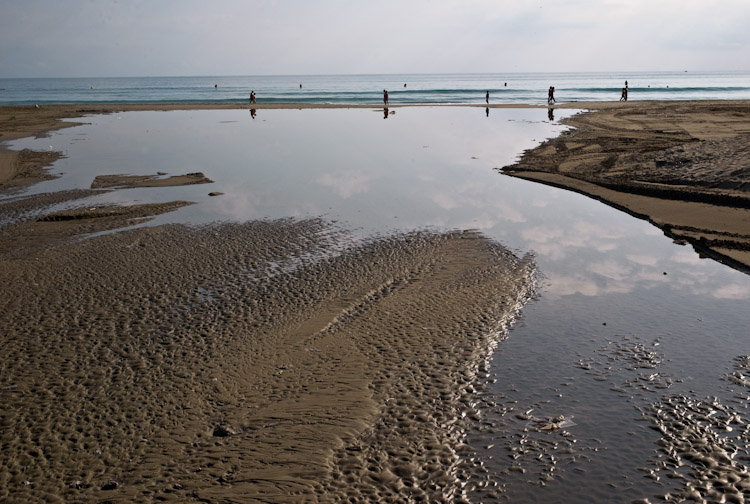 Alternates:
Alternate 1
Playa Albufereta: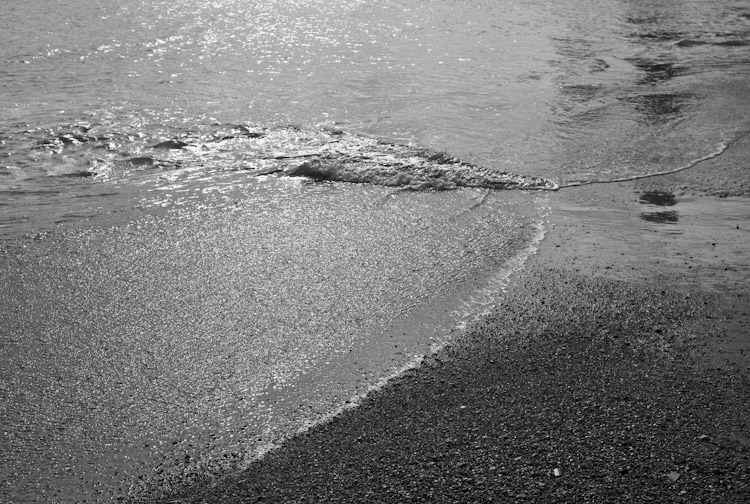 Alternate 2
Playa Albufereta and my wife's legs: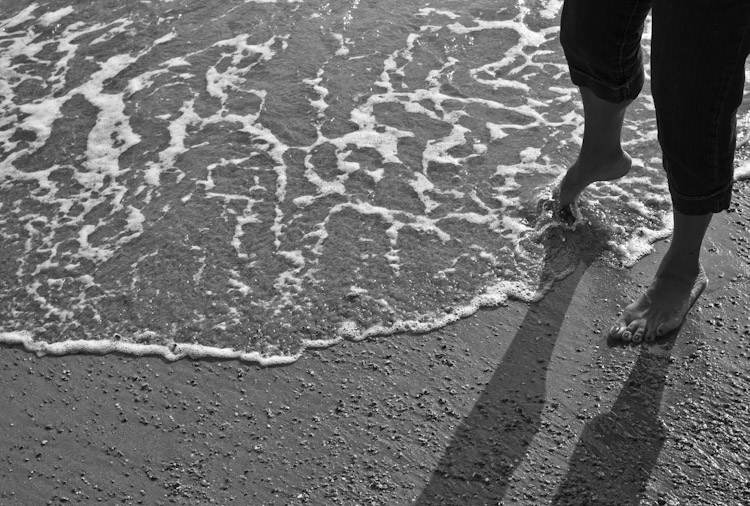 Alternate 3
Playa Muchavista on a day where visibility was extremely good. Benidorm is sunlit and very visible in the background: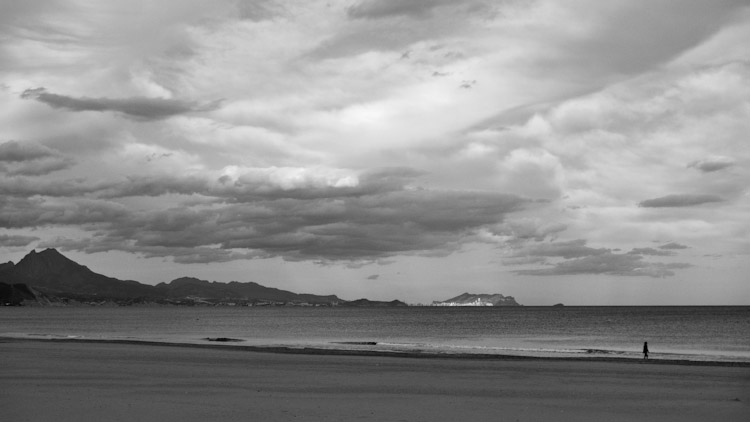 Alternate 4
El Campello harbour, small boat towing big boat: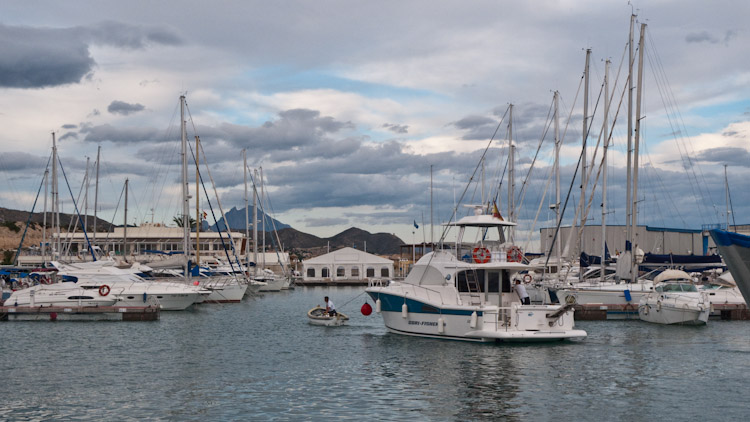 Alternate 5
El Campello harbour, waterside conversation: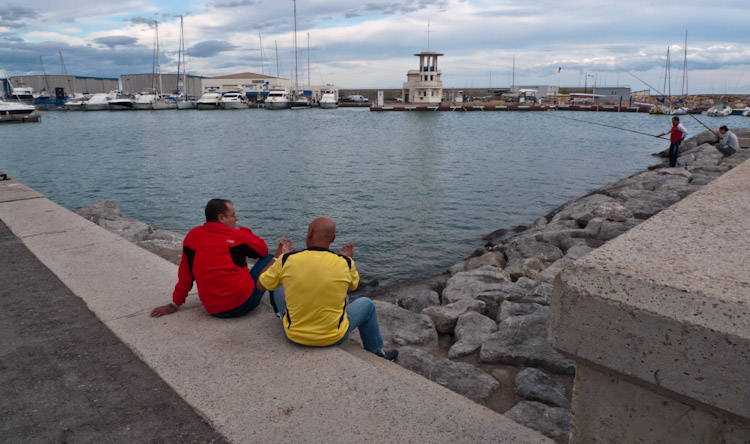 Alternate 6
Feral cats in our neighbourhood: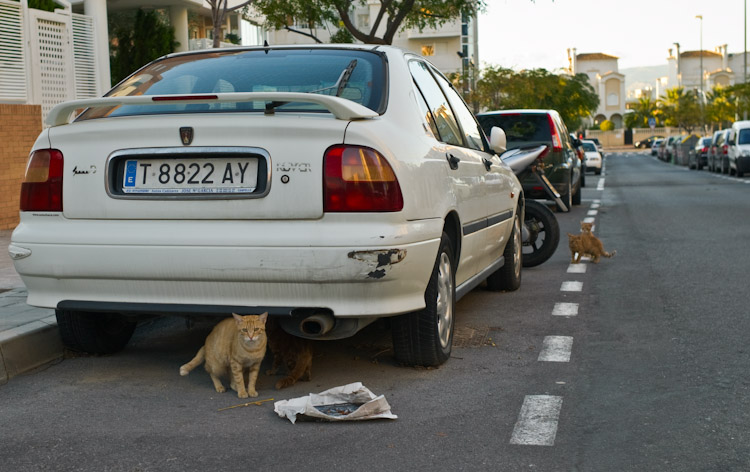 The next three pictures are from my evening dog walks.
Alternate 7
Portable computing: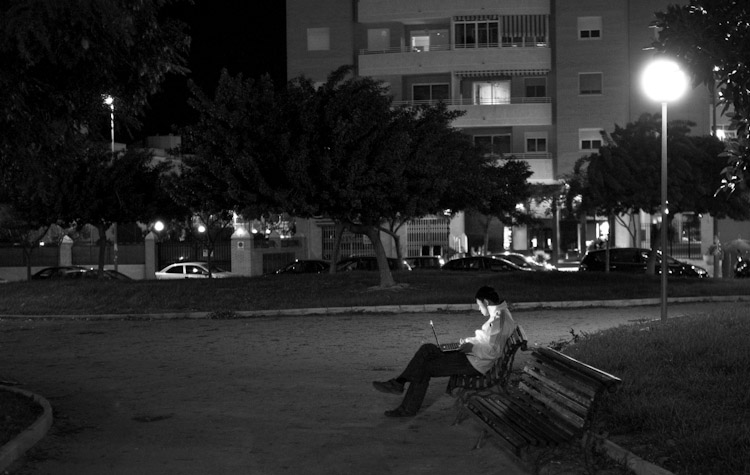 Alternate 8
Evening life: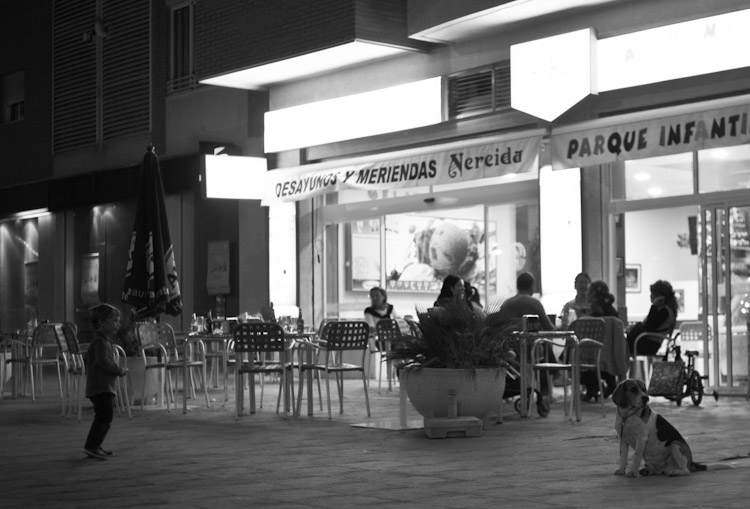 Alternate 9
Watching Sporting Gijon-Real Madrid at El Sitio: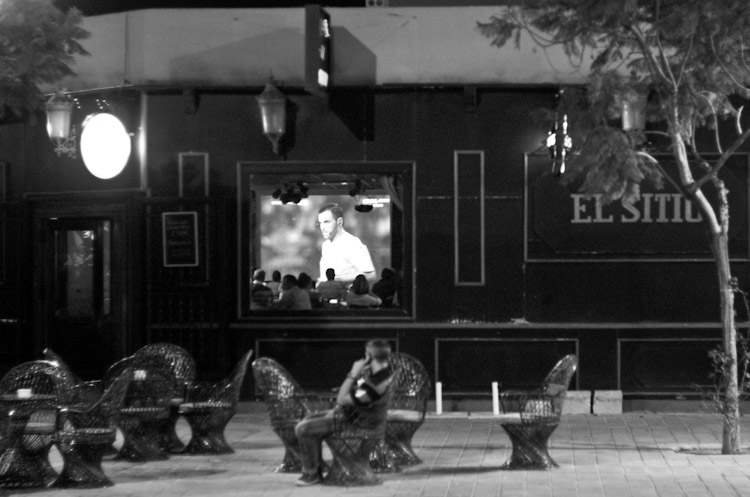 The remaining images are from Bodega Aranleón in the D.O. Utiel Requena, to the west of Valencia.
Alternate 10
The buildings of the bodega: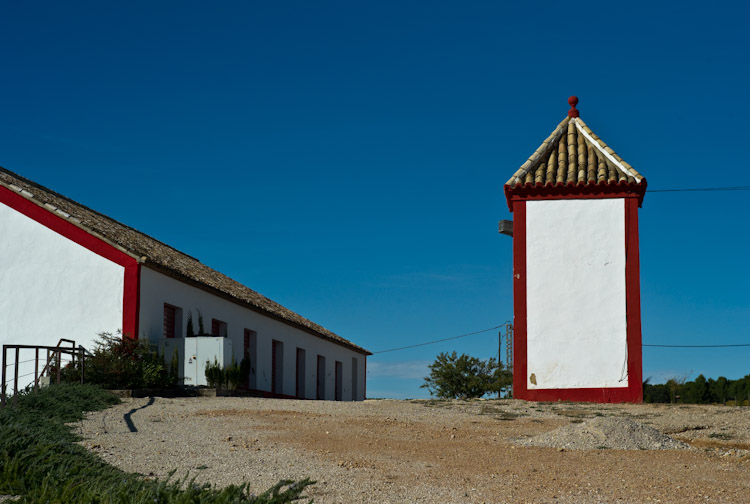 Alternate 11
The vineyard behind the main house: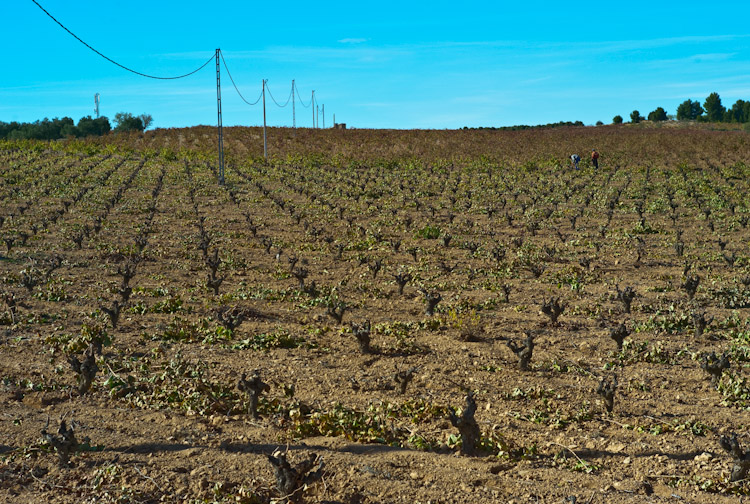 Alternate 12
The neighbouring agricultural cooperative: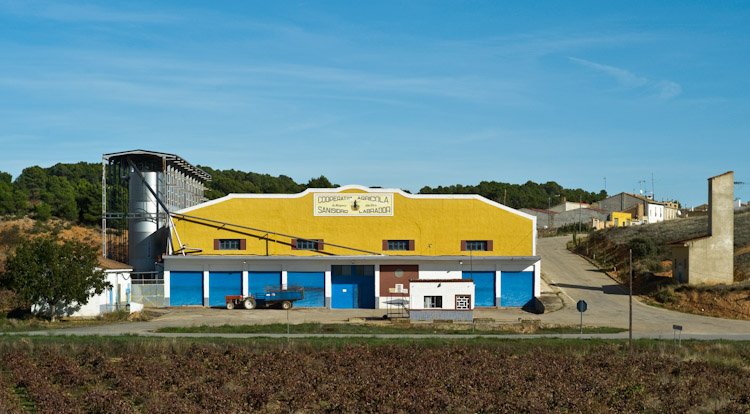 Alternate 13
These grapes have been left as decoration, it is far too late to pick them: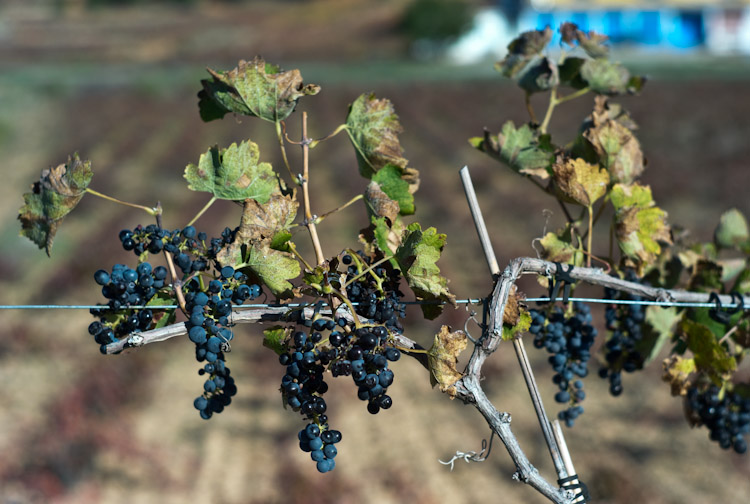 Alternate 14
Inside the bodega: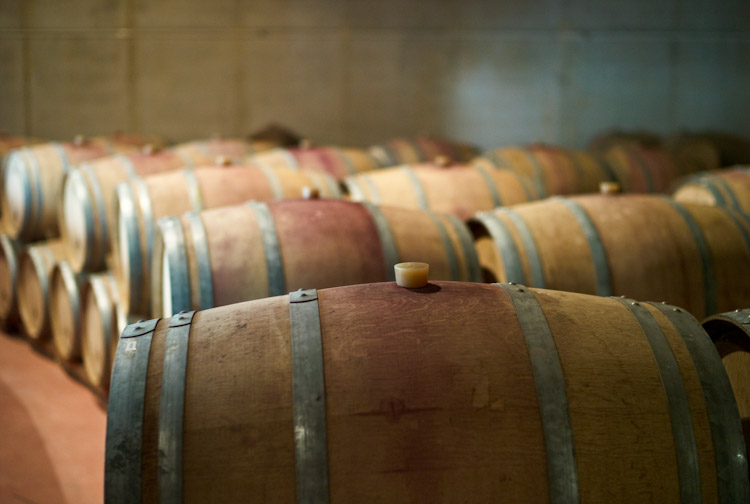 Alternate 15
Our hostess during the tasting, explaining the characteristics of the wine: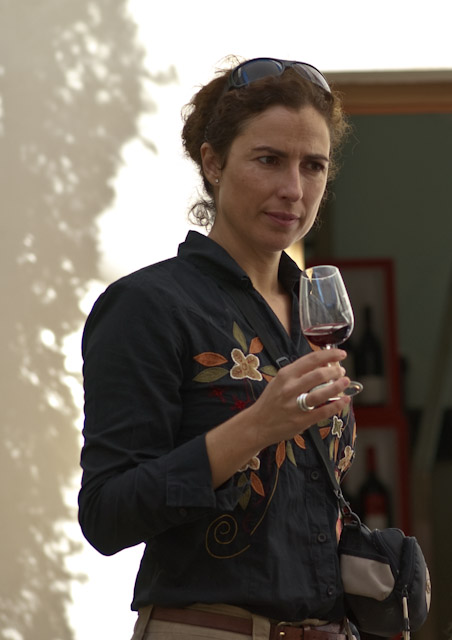 Alternate 16
My table companion Egle concentrates on the wine: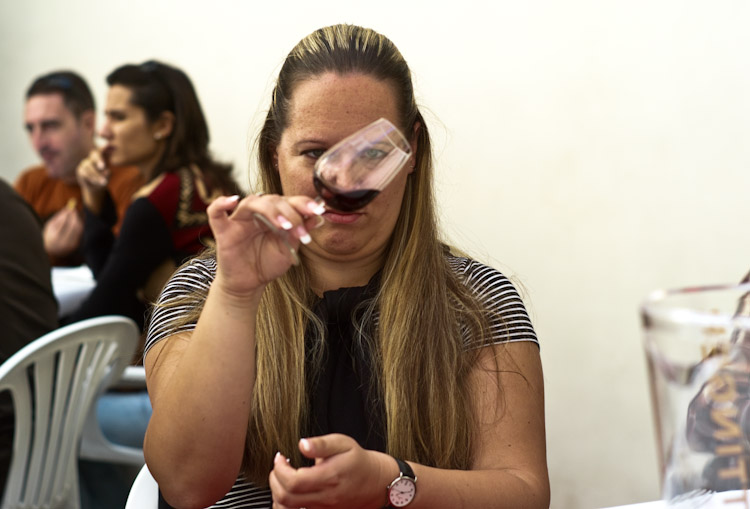 Alternate 17
Two boys playing around, creating their own wine blends: