It was a great week. It started with a good, hard bicycle ride in the mountains, continued with a barbecue with good friends, and finished in Copenhagen, my spiritual home.
16_1
I started the week by cycling to Tibi, the mountain village where I buy goat cheese from Lili the Swiss Cheese Pusher. Along the way, I stopped to photograph these yellow bushes which really stood out in the landscape: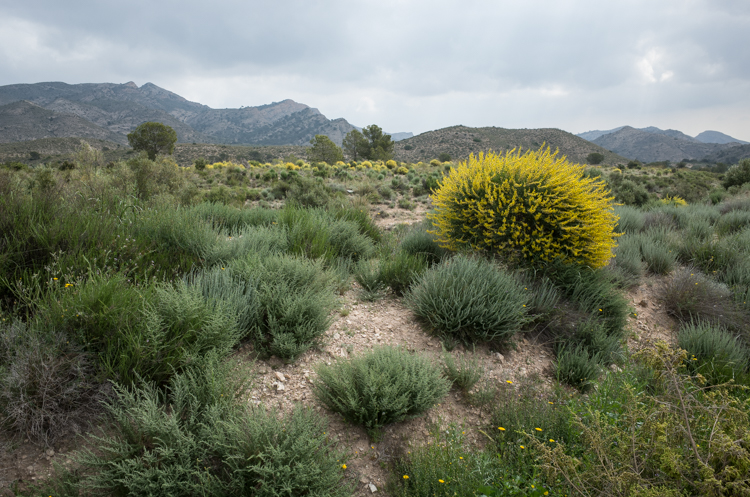 16_2
In the afternoon, our friends came to our place for a BBQ. As usual, everyone brought food, some of which needed to be finalised in our kitchen. The ladies are at work while Cheeta keeps an eye on the proceedings: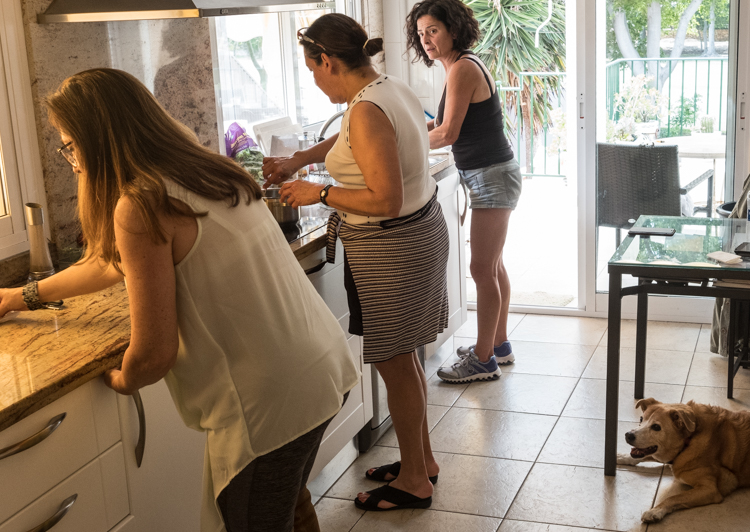 16_3
Also in keeping with our traditions, Elio the Argentine took charge of the barbecue: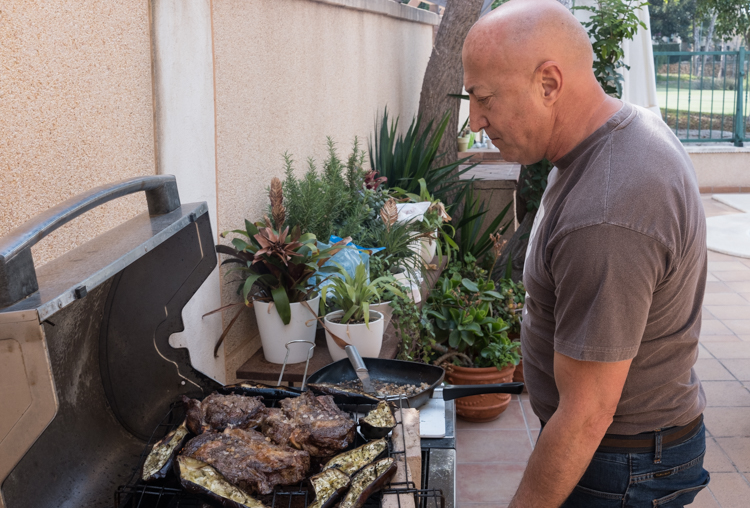 16_4
Beef and aubergine. The genius of Argentine BBQ is that the cuts of meat are not the expensive sirloin etc.; instead, these are very ordinary cuts which become magic in the hands of a master like Elio: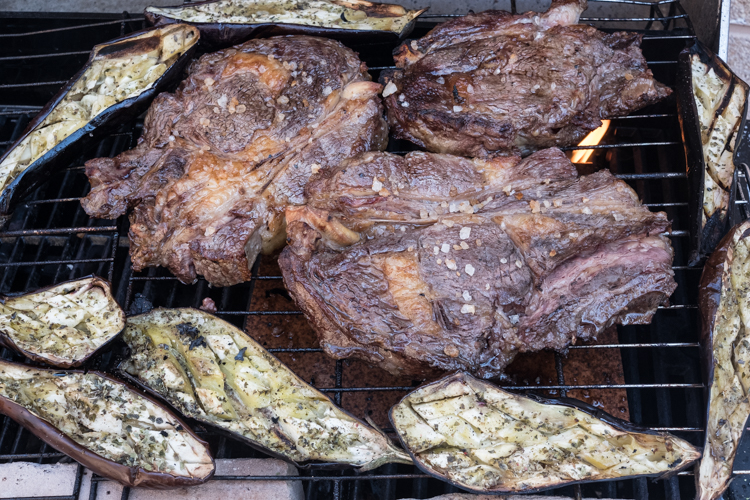 16_5
Serving up the goodies: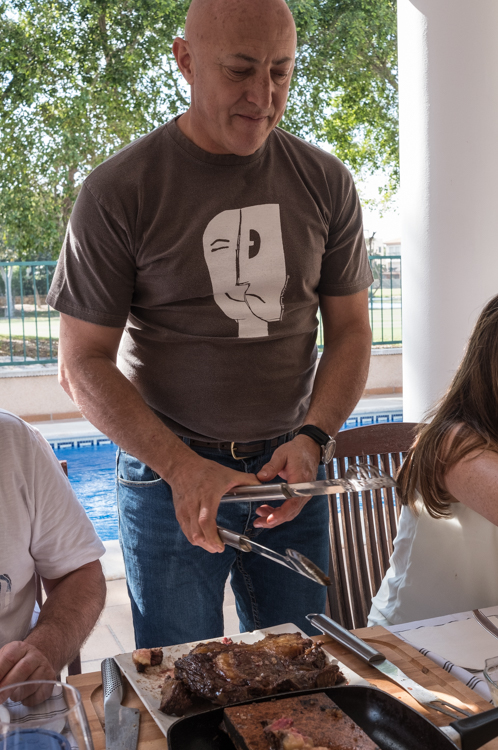 16_6
A handy trick is to heat a brick on the BBQ and use it to keep the meat warm at the table: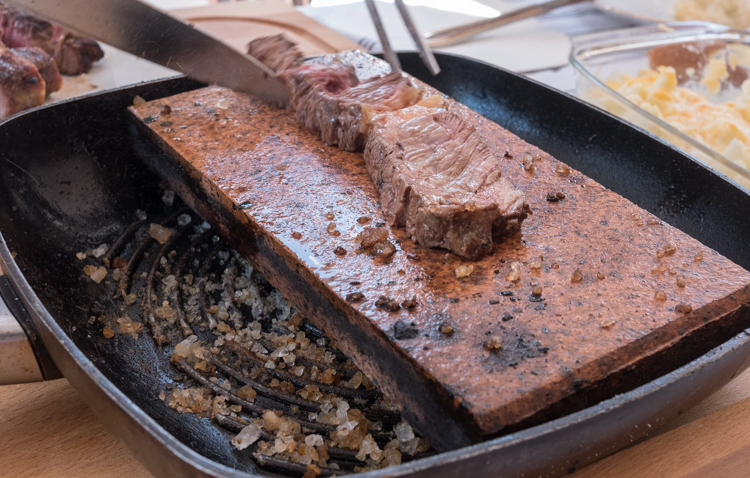 16_7
For dessert, we had the goat cheeses for which I had cycled 77 km that morning, and also a Trappist cheese I had brought with me from Brussels earlier in the month: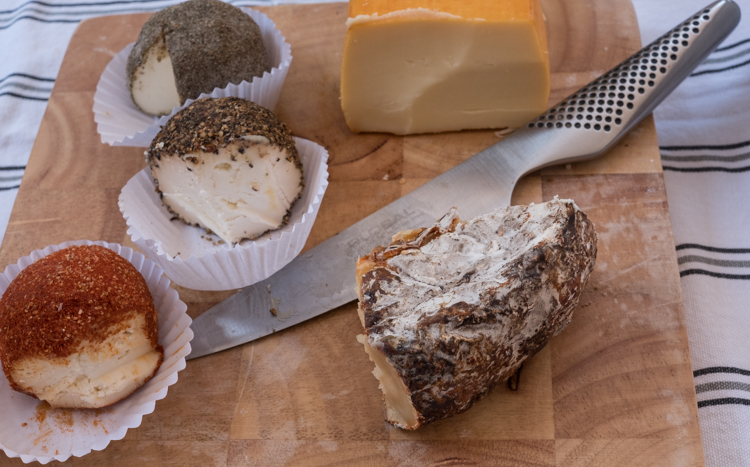 16_8
A happy table: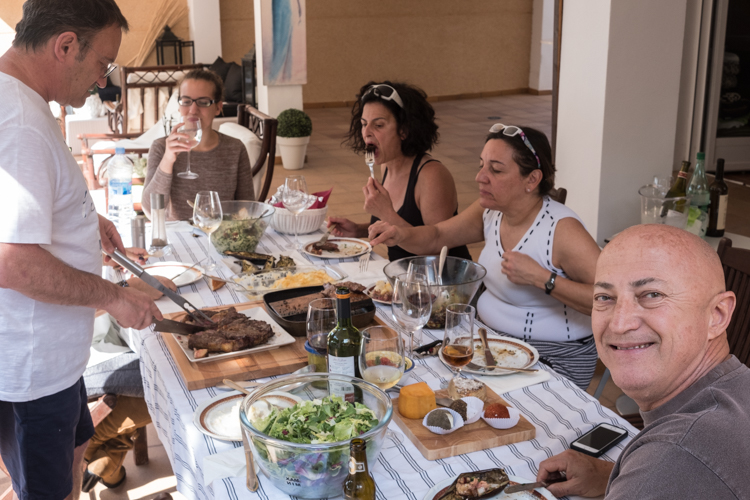 16_9
Monday morning, there were dark clouds over our neighbourhood, but no rain materialised: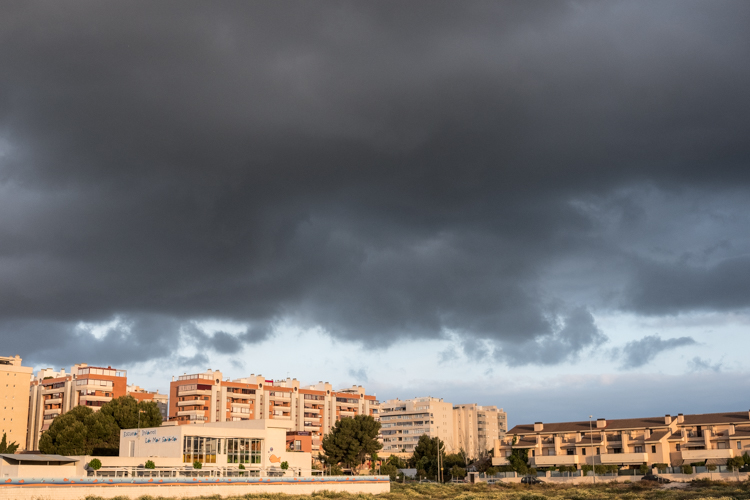 16_10
Easter leftovers at our bakery: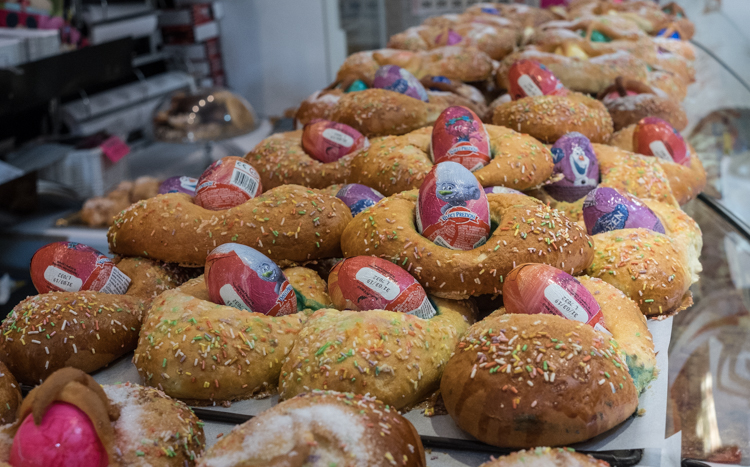 16_11
On Thursday morning I flew to Copenhagen. So did my sister from Poland, and we arrived at the airport within 10 minutes of each other. We met up, I picked up the rental car, and we drove to my apartment-hotel, picking up some bread, cold cuts and cheese along the way. This was our first lunch in Copenhagen: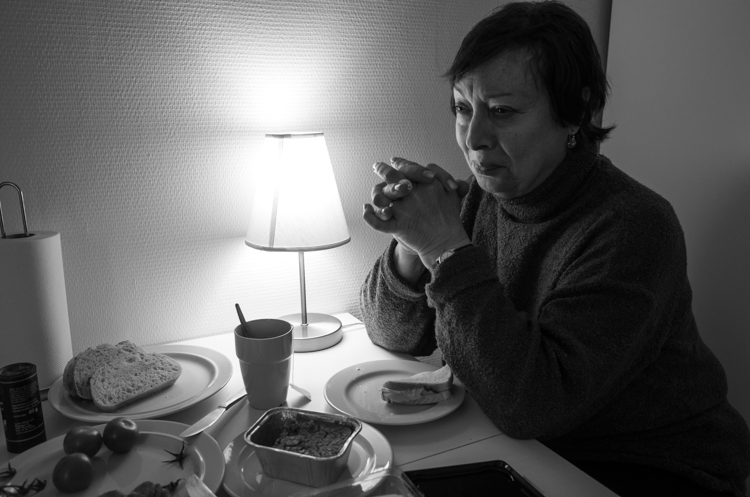 16_12
My sister was going to stay with our friends Marek and Tamara in Brøndby Strand, the same suburb where my parents lived the last years of their lives. So later in the afternoon, we went there, and had some dinner, drinks and good conversation. This is Tamara: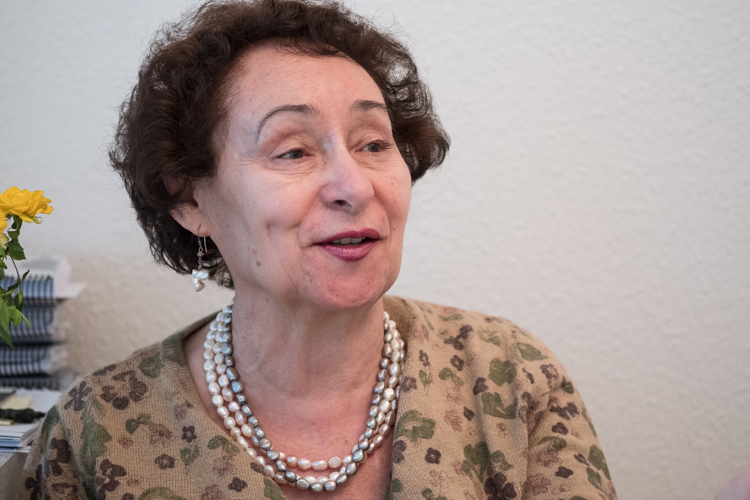 16_13
Tamara's husband Marek. As was the case with my parents, Marek and Tamara came to Denmark from Poland as political refugees during the bad old days and became productive members of Danish society. Today they are retired and are spending enormous amounts of time and effort on the Polish-Jewish community in Copenhagen: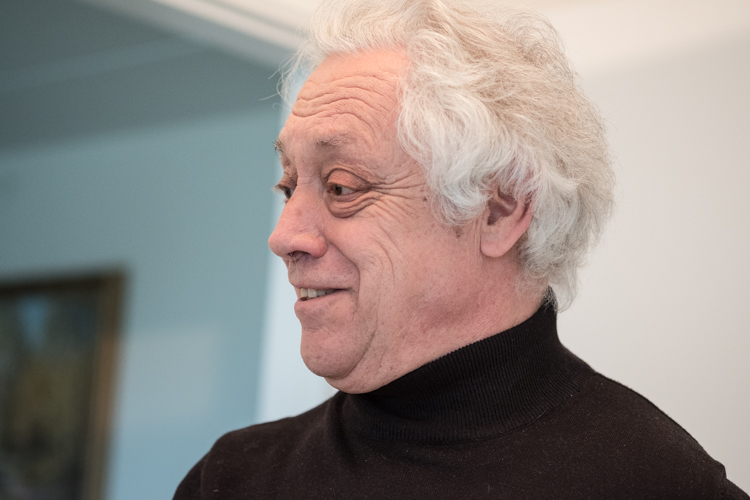 16_14
Around 9 p.m., I drove back to the hotel and then walked the 200 meters to my childhood friend Beata's apartment, where we had some wine and conversation. She really is not nearly as fierce as she looks in this picture: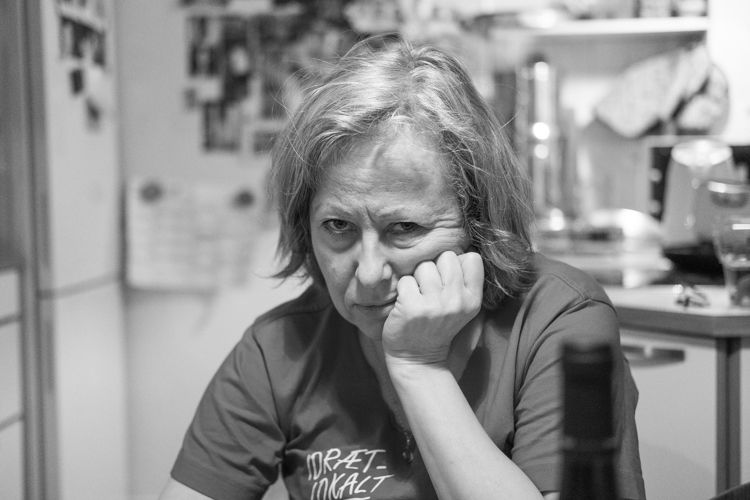 16_15
Next morning, I started the day with a walk on Langelinie, the park which is visited by tourists because it hosts the Little Mermaid, but the locals are there because of the bike paths, walkways, and the Japanese cherry trees: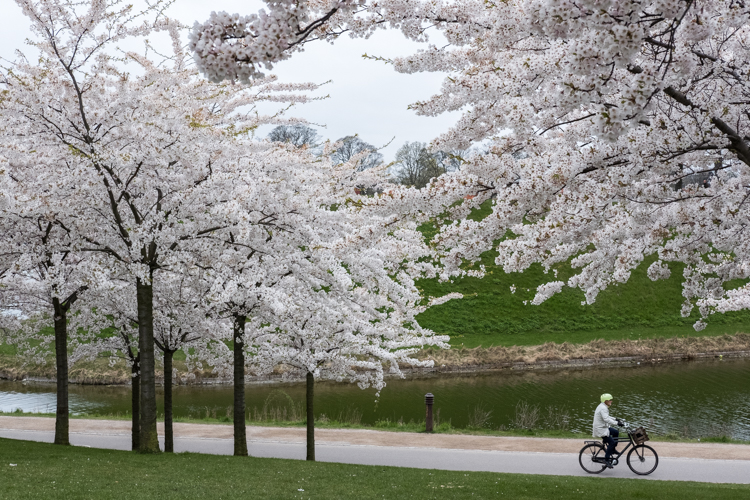 16_16
This is the relatively modest headquarters of the world's biggest shipping line, Mærsk: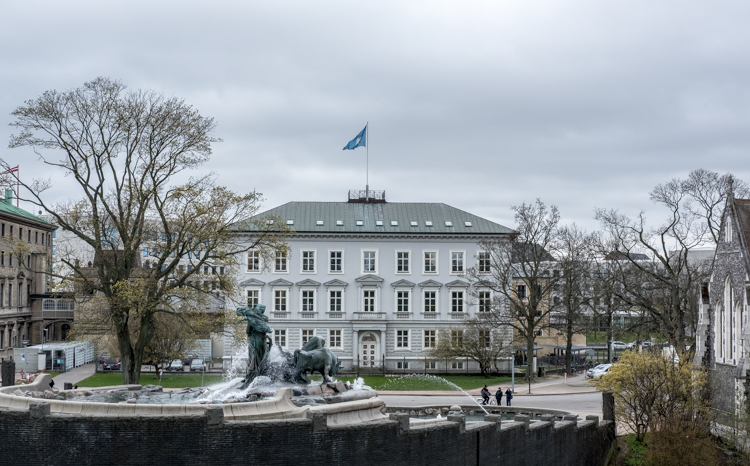 16_17
Later that morning, my sister and I drove north to the Louisiana Museum of Modern Art, another fixed point of my Copenhagen visits. The museum is in Humlebæk, a village on the shore of Øresund, the strait between Denmark and Sweden. Before going into the museum I always take in the view: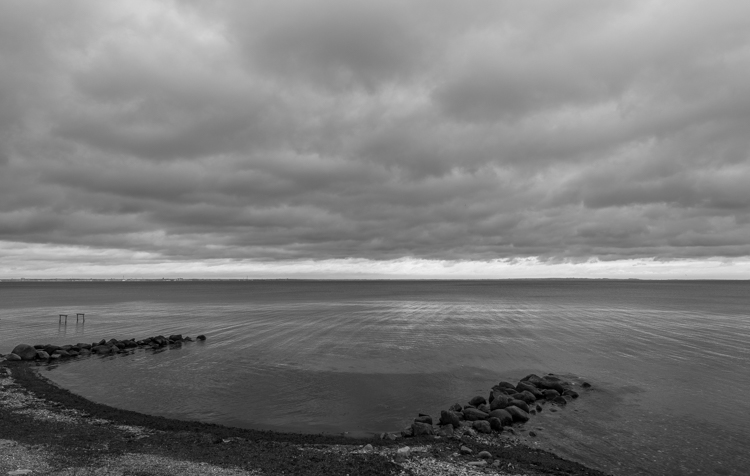 16_18
Like the other villages along the coast north of Copenhagen, Humlebæk is an affluent place, where people can indulge in things like this (running a gas guzzler like this is a lot more expensive in Denmark than in most other places):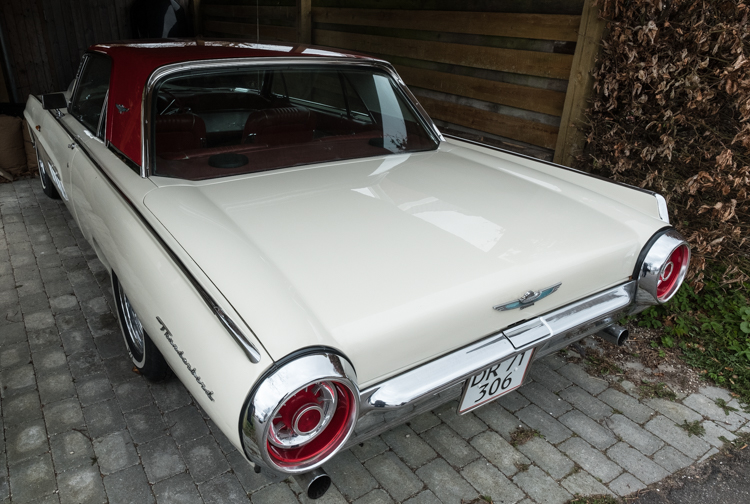 We then went into the museum. As usual, we looked again at some of the permanent collections, and at two temporary exhibitions, one of works by South African artist William Kentridge and on the work of Wang Shu, a Chinese architect.
16_19
Among my favourites are these paintings by Hans-Peter Feldmann, exhibited in what used to be the living room back in the 19th century, when Louisiana was somebody's grand house: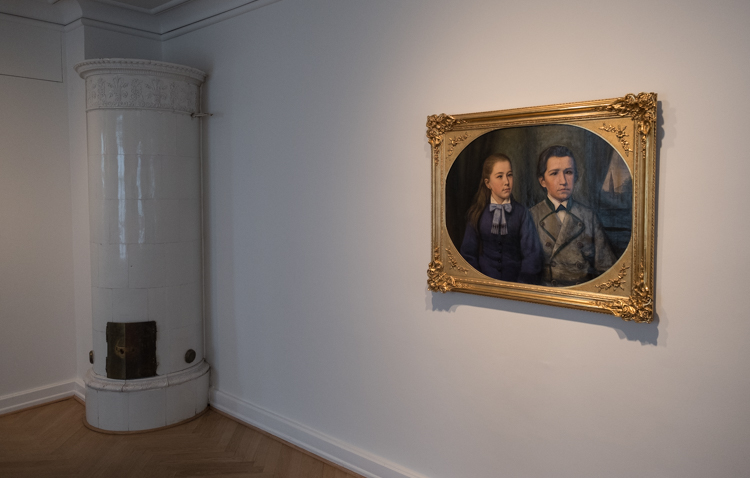 16_20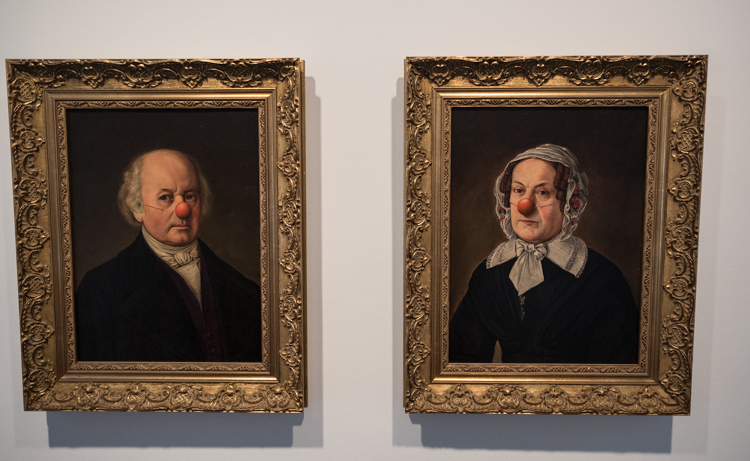 16_21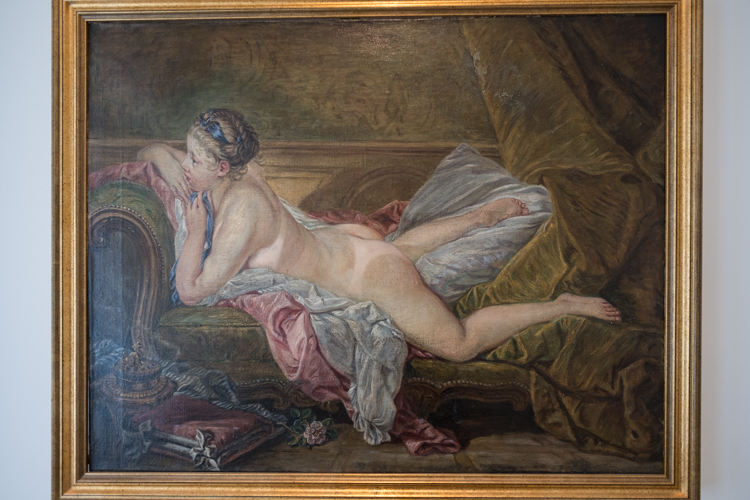 16_22
The work of William Kentridge was quite a revelation. He combines ink drawings, sculpture, multimedia and text in a way I have never seen before. This is what I love about Louisiana; every time I come to the museum, I discover something new: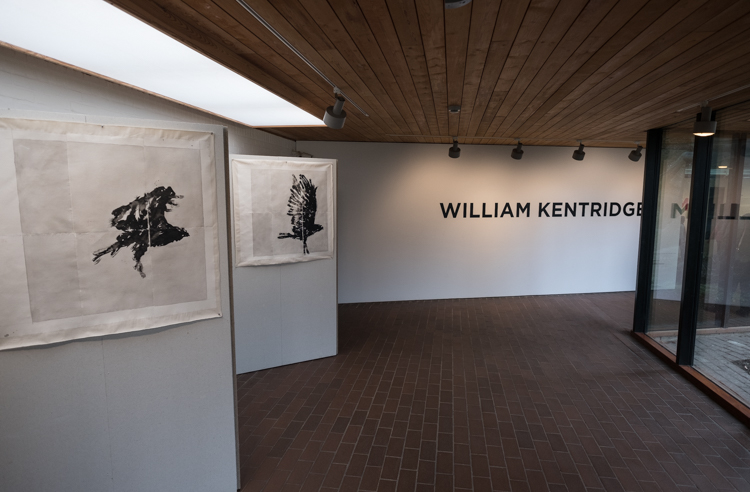 16_23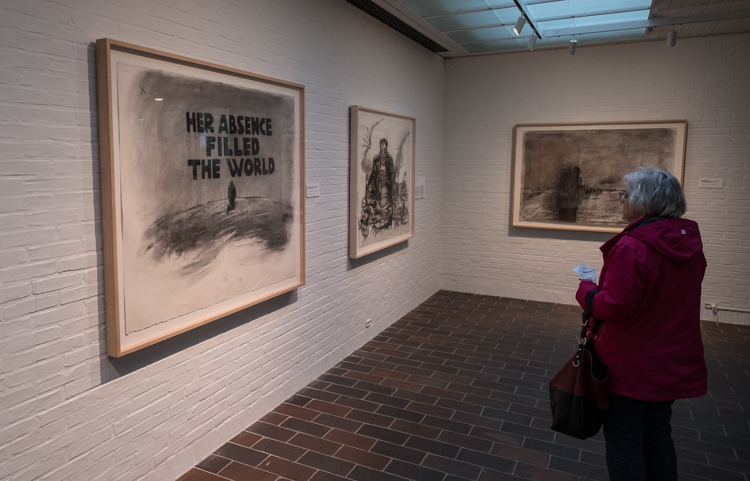 16_24
There were several incredible installations, like this one, called "More Sweetly Play the Dance" from 2015: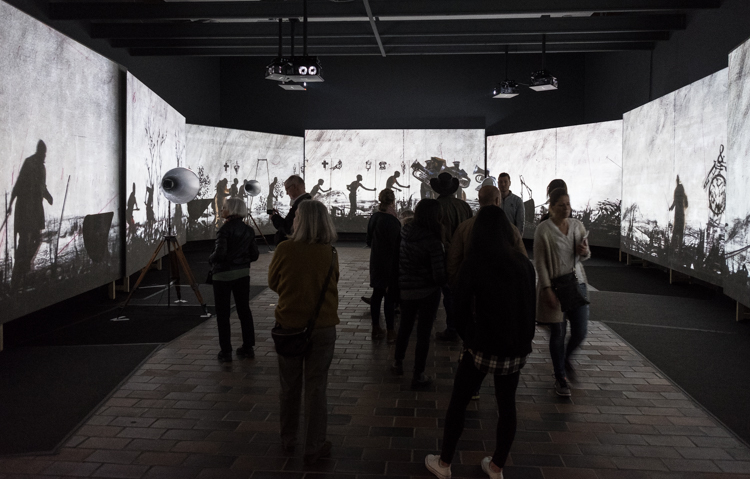 16_25
"Eurasian Tree Sparrow", 2016: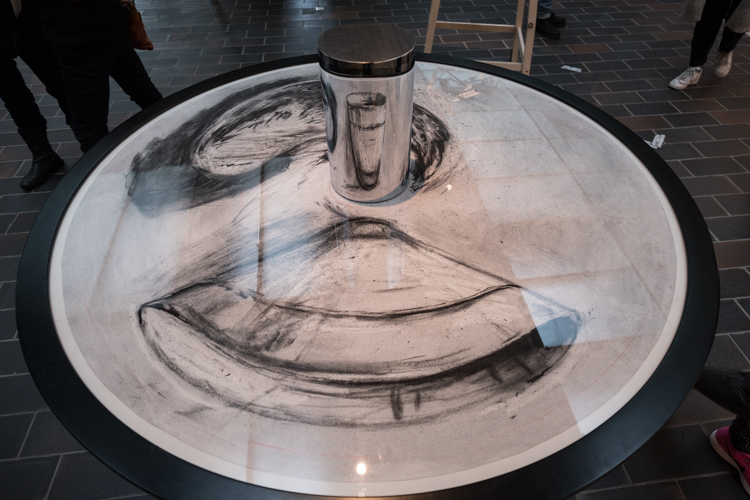 16_26
Looking at Kentridge sculptures: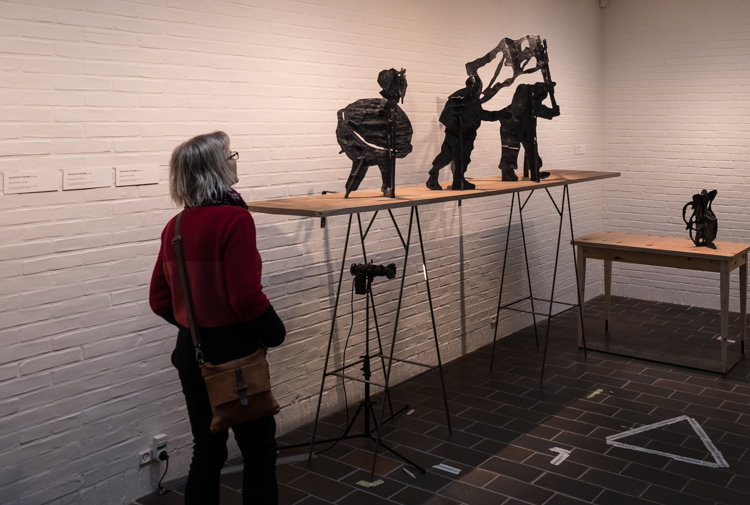 16_27
After taking in the Kentridge exhibition, we walked to the other wing of the museum to see the Wang Shu exhibit (and to have lunch in the excellent restaurant of the museum). Along the way, we stopped to have a look at some of the perennial favourites, starting with Giacometti's Femme-Cullière: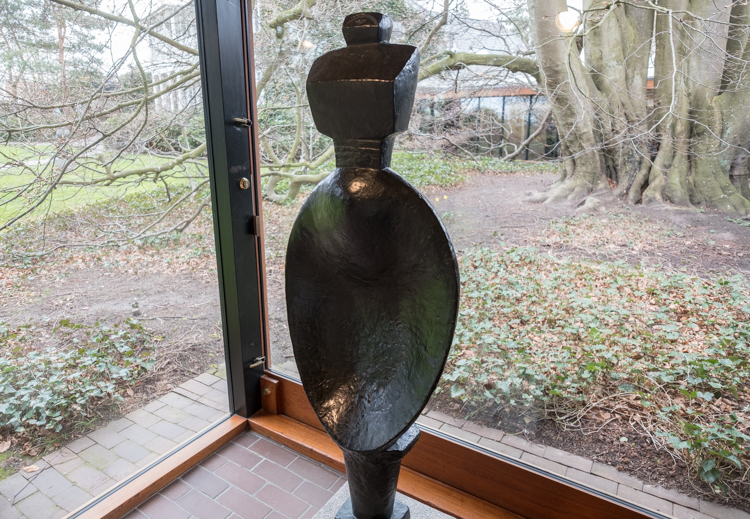 16_28
A trio of Max Ernst sculptures: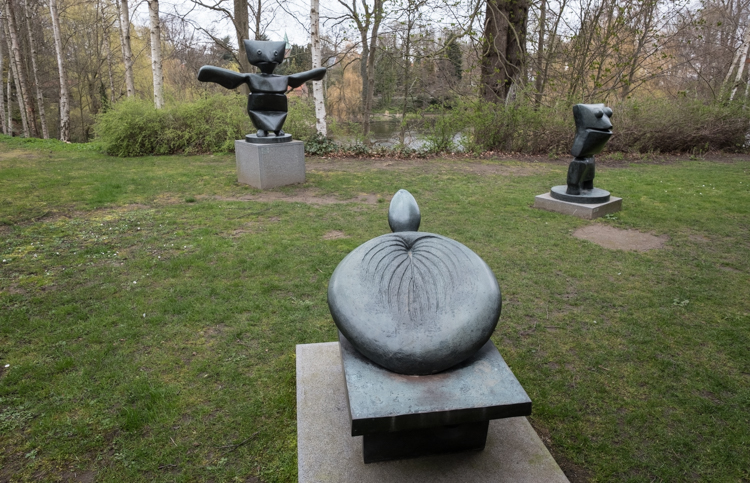 16_29
Max Ernst, Le Grand Génie: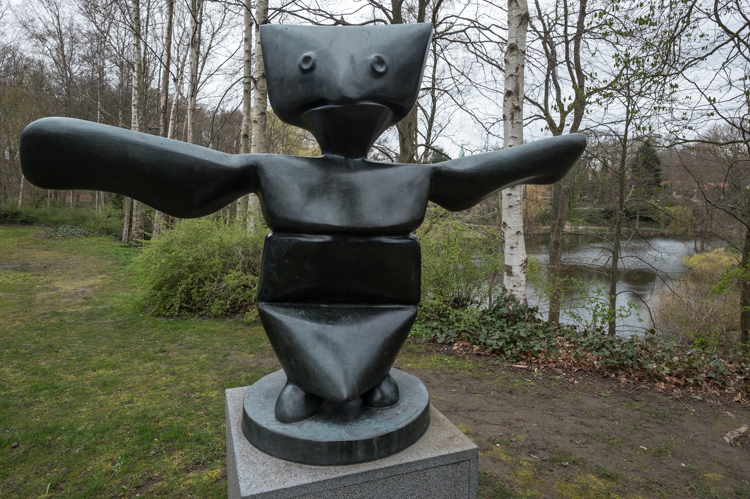 16_30
Max Ernst, Le Grand Assistent (La Grande Grenouille):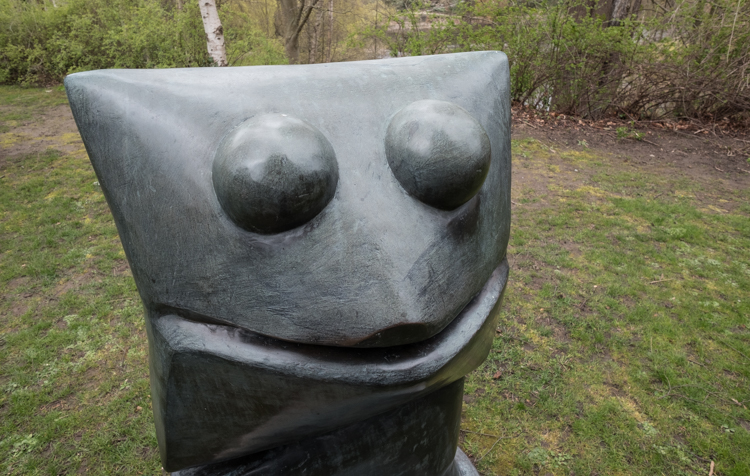 16_31
Elsewhere in the sculpture park are several works by Danish sculptor Henry Heerup: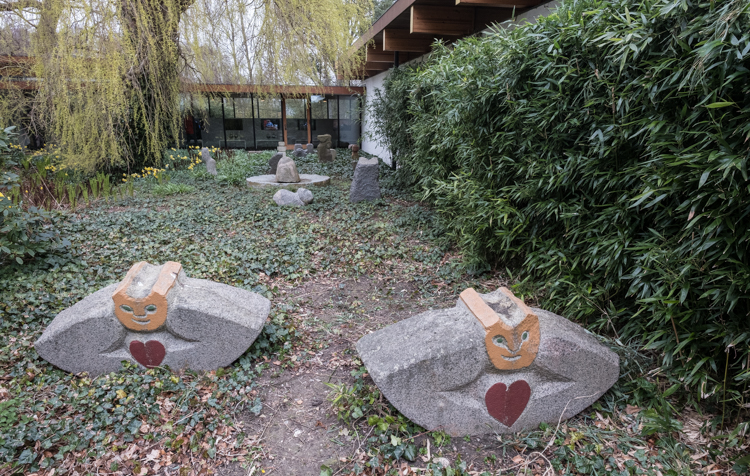 16_32
Calder's Little Janey Waney is one of Louisiana's emblematic works, partly because of its location: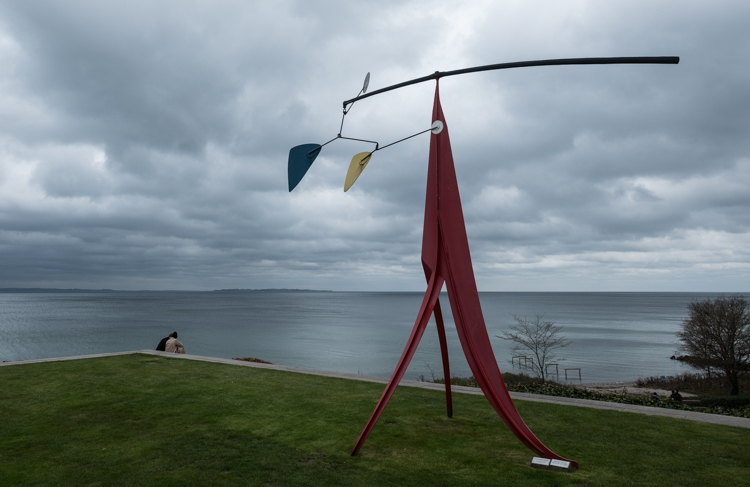 16_33
Stairs from the sculpture park to the water: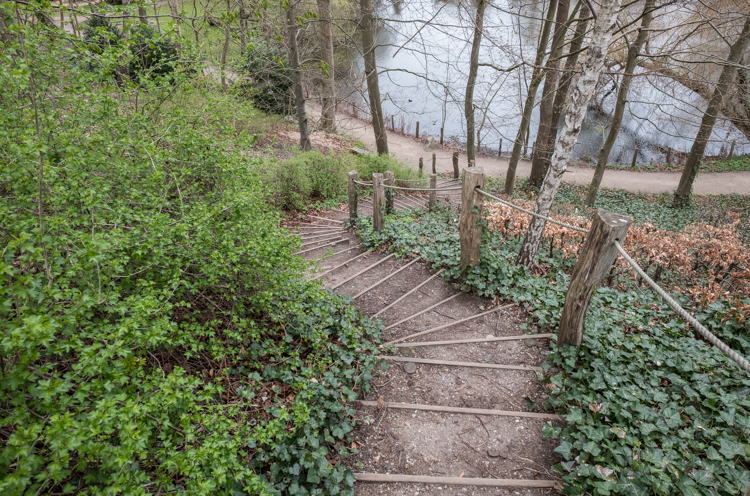 16_34
The Giacometti room with Femme Deboute IV and a beautiful view: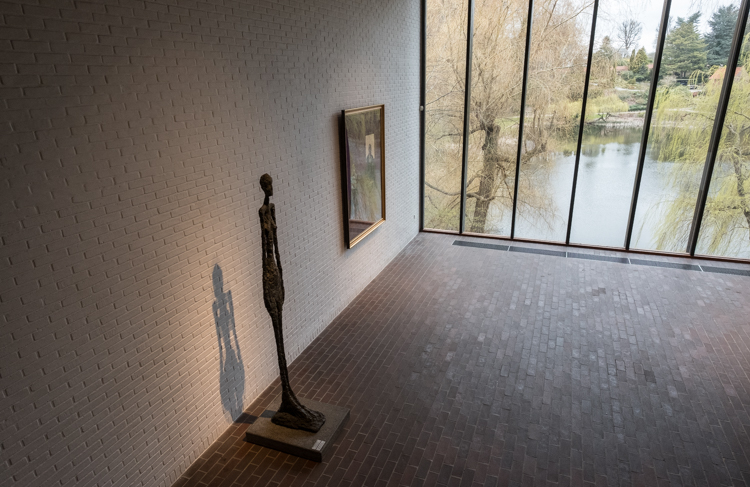 16_35
César, Le Grand Pouce, probably the most photographed work in the museum (including selfies):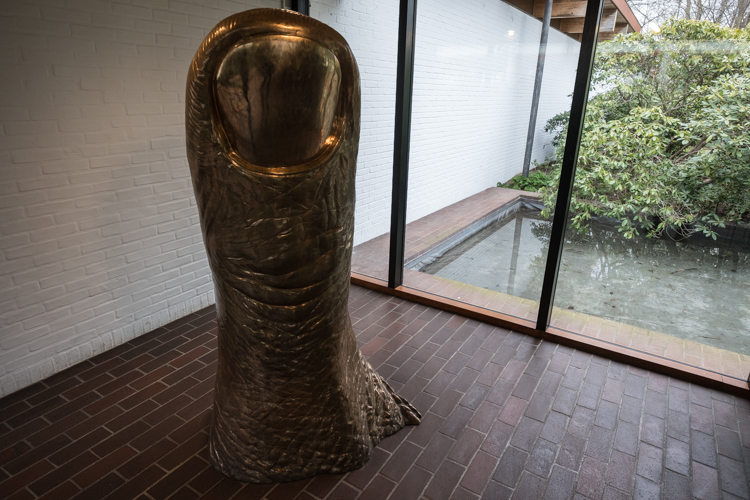 16_36
One of my own favourites is the Danish painter Asger Jørn. This is a typical painting by him, Herr Immerda: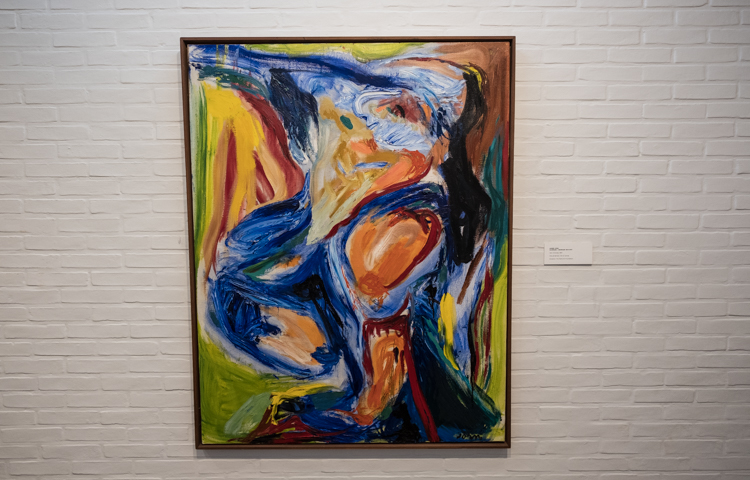 16_37
Brush strokes: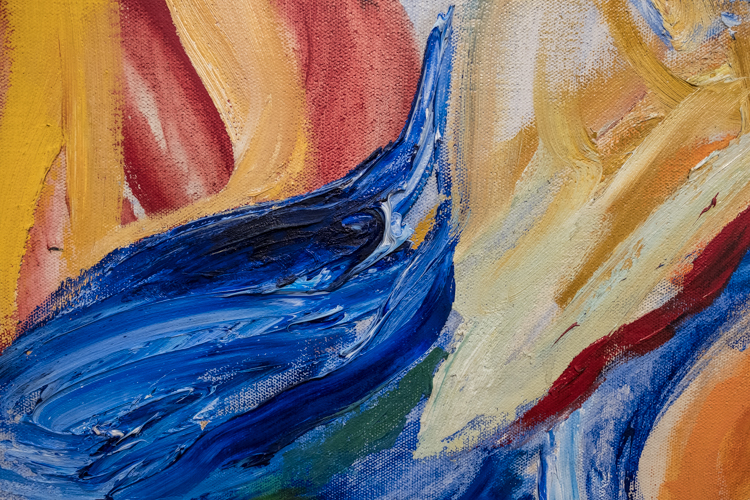 16_38
"Amateur Architecture" by Wang Shu: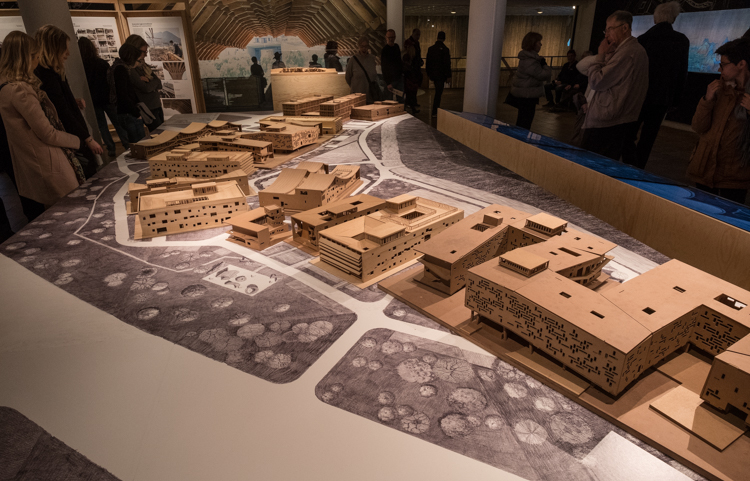 16_39
After lunch at Louisiana, we drove back to Copenhagen and went to Vestre Kirkegård, the cemetery where our mother is buried. There is a section where famous people are buried. Some of the monuments are quite elaborate: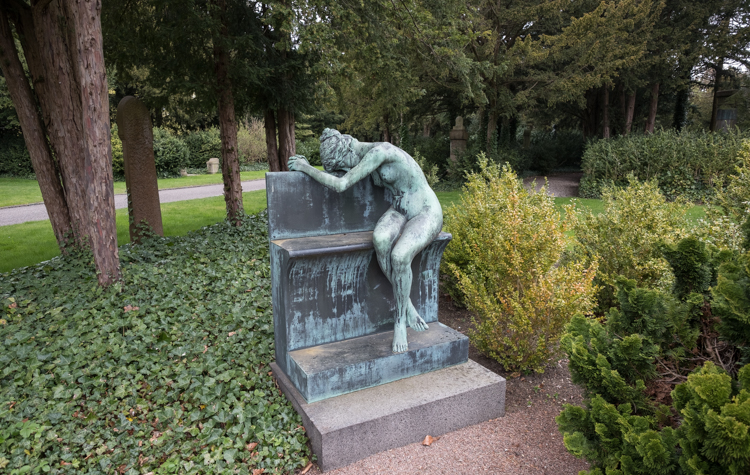 16_40
This one is imposing but simple and austere. Knud Rasmussen was one of the great explorers of the Arctic in the early 20th century: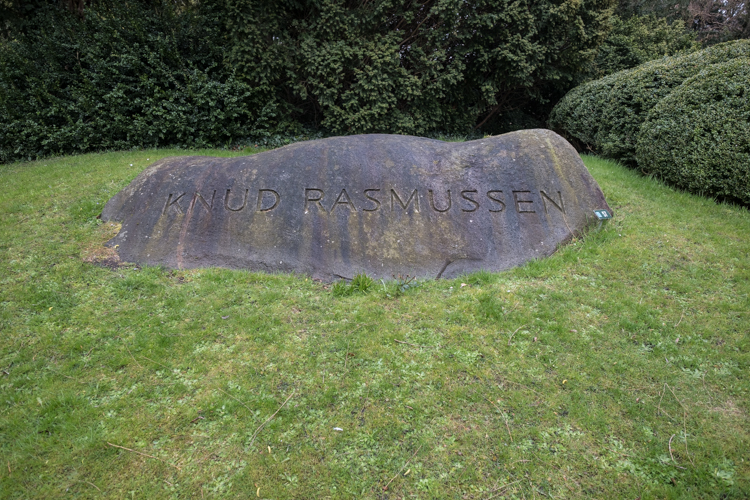 16_41
Finally, there is a little corner with graves of prominent Social Democratic politicians. This one, Anker Jørgensen, was the last Prime Minister who came from the working class, having worked as a factory worker and later union man. He became PM on 3 October 1972, the day after the Danes voted to join the EEC (now EU), and the previous PM, Jens Otto Krag, stepped down, saying that his political goals in life were now accomplished. Anker governed until 1982 and was not a very successful leader; but he was an honest, sincere and modest man. During the 1990s, my father occasionally ran into him on the bus. His grave (shared with his wife) is correspondingly modest: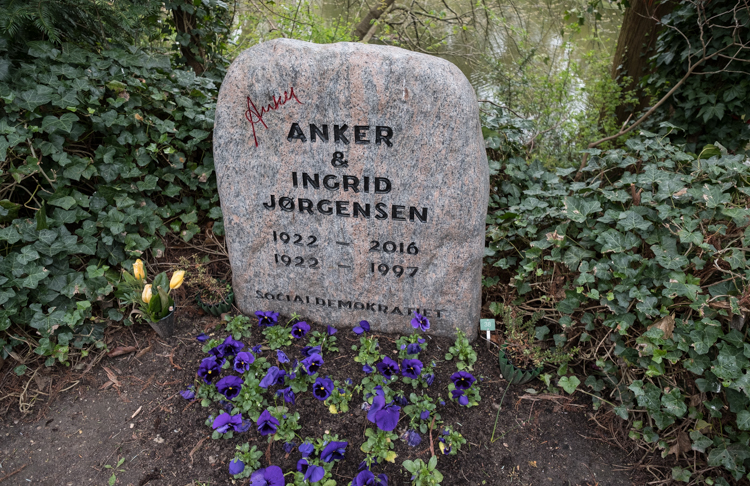 16_42
But of course the main reason my sister and I visit the cemetery every April is to meet at our mother's grave on the anniversary of her death. I live in Spain, my sister lives in Poland, but on this day we are always in Copenhagen: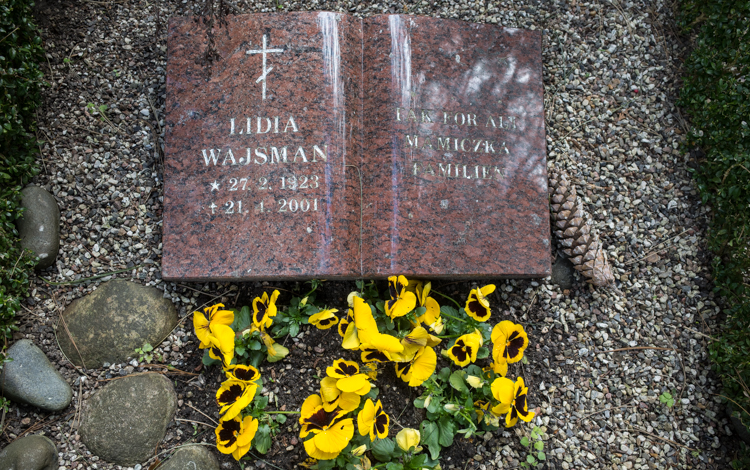 16_43
Another bit of nostalgia that my sister and I indulge in is to visit some of our mother's favourite places. One such place is the beach at Vallensbæk, the neighbouring suburb to Brøndby Strand (where my parents lived). From there, there is a nice view of the apartment buildings in one of which they lived, and which my mother jokingly called "our Manhattan":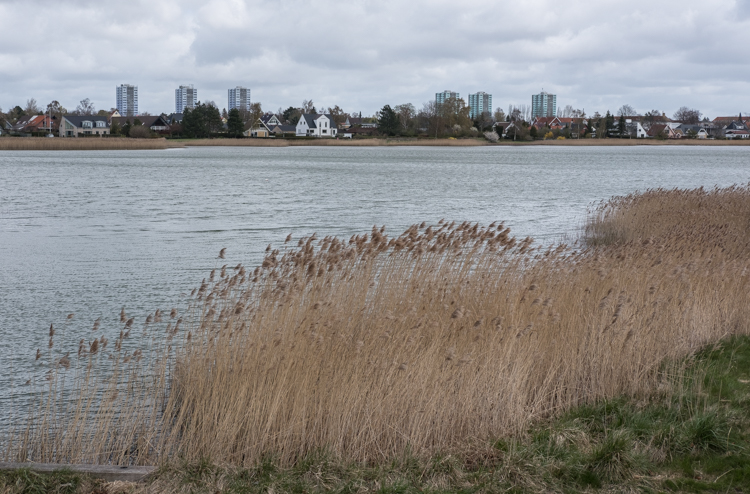 16_44
A bench on the beach where I used to sit with my mother during our walks: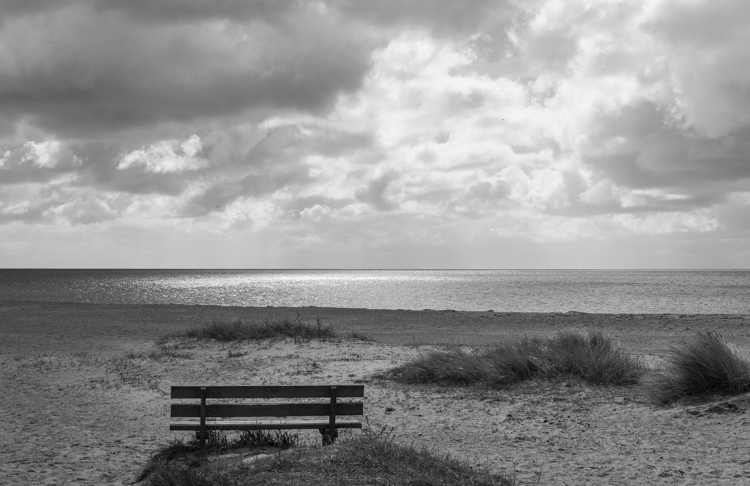 16_45
My sister and I made a selfie on the bench, not with a phone, with a proper camera: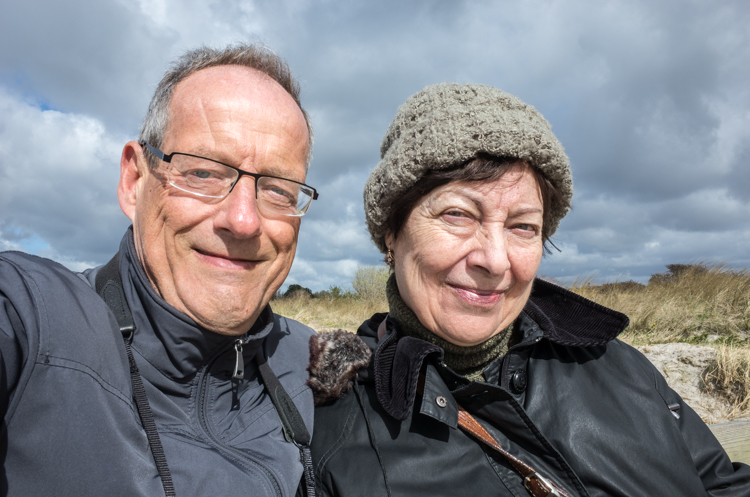 16_46
On Saturday morning we went to another art museum, close to my friend Beata's apartment, Statens Museum for Kunst (the national art museum). Despite visiting Copenhagen so often for so many years, this was my first visit there: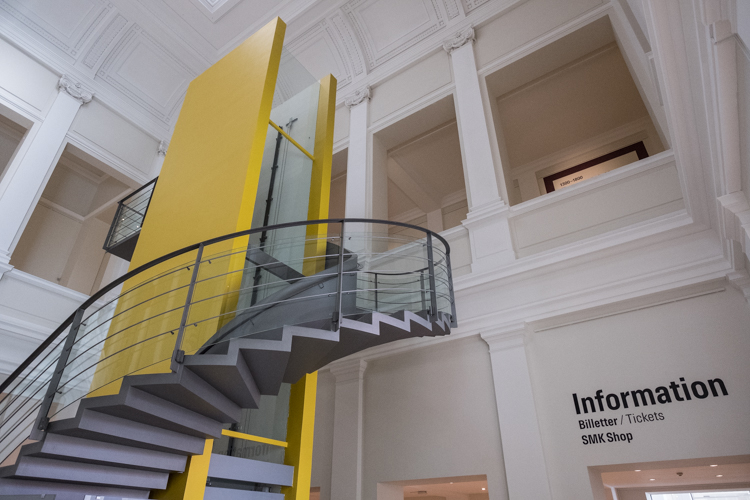 16_47
There was an interesting exhibition about Japanese influence on Scandinavian art in the 19th century: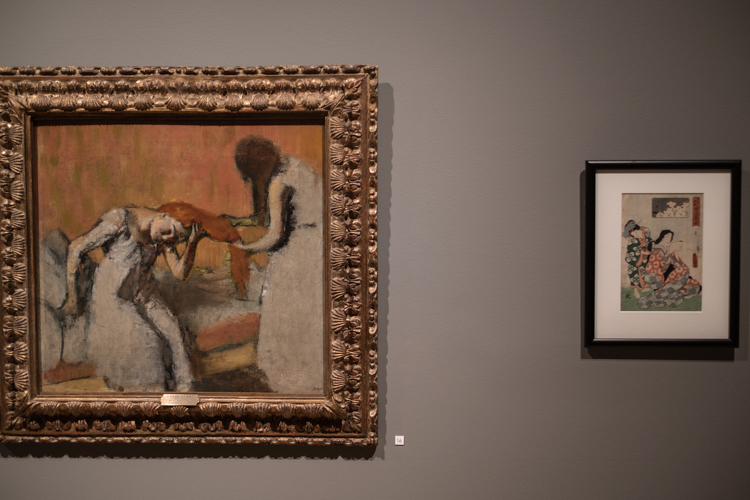 16_48
Art appreciation, together: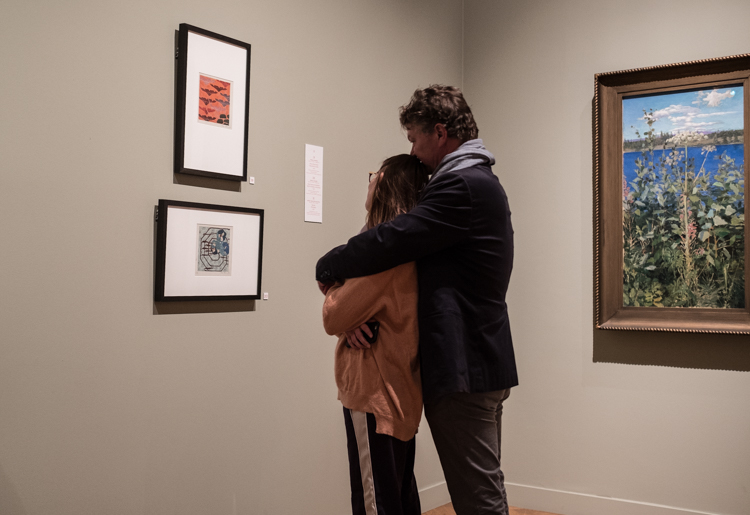 16_49
A group of children looking at paintings: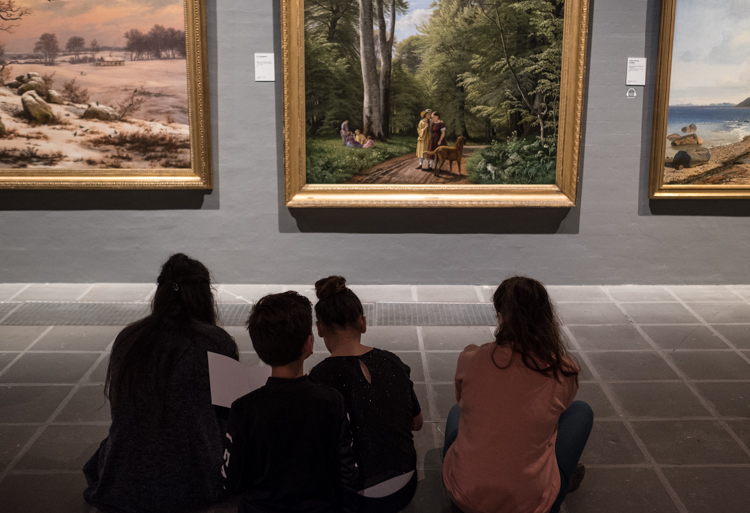 16_50
I then went on to the permanent collection, which is especially strong on 19th century Danish paintings. This one, by Constantin Hansen, depicts a group of Danish artists in Rome in 1837: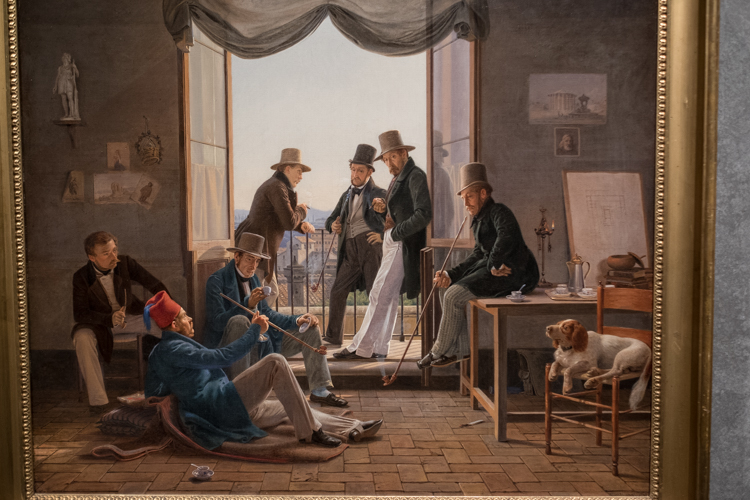 16_51
One of the main art schools in the 19th century was National Romanticism, with lots of emphasis on Danish landscapes. Here we have a winter landscape near Vordingborg, 1826, by Johan Christian Dahl: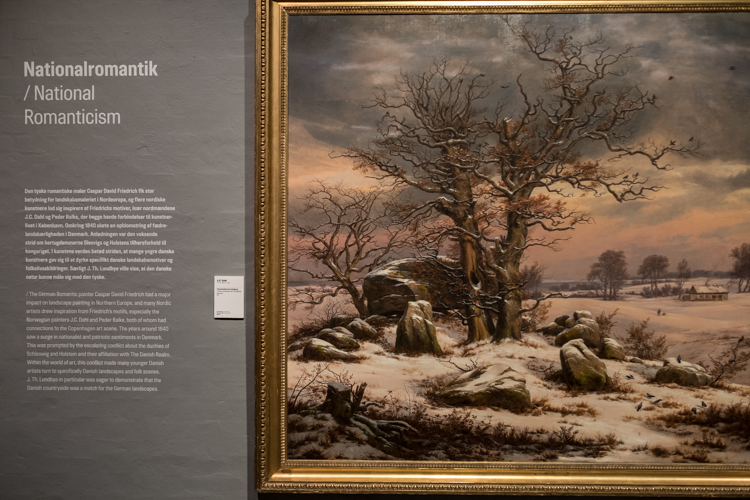 16_52
Carl Bloch, a Roman osteria, 1866: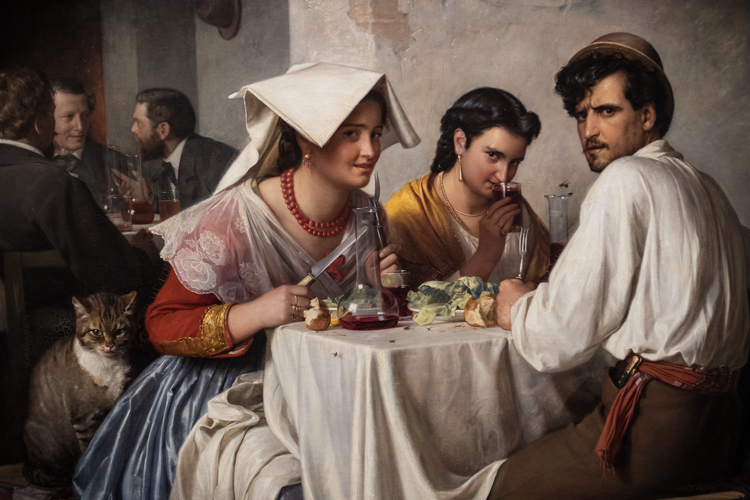 16_53
Michael Anker was one of the many painters who worked in Skagen, at the northernmost tip of Jutland where the Baltic and North Seas meet. The light up there is truly magical and for that reason, the place has been attracting artists for the past 150 years. This painting, from 1883, depicts a rescue boat being readied, perhaps to rescue fishermen in trouble: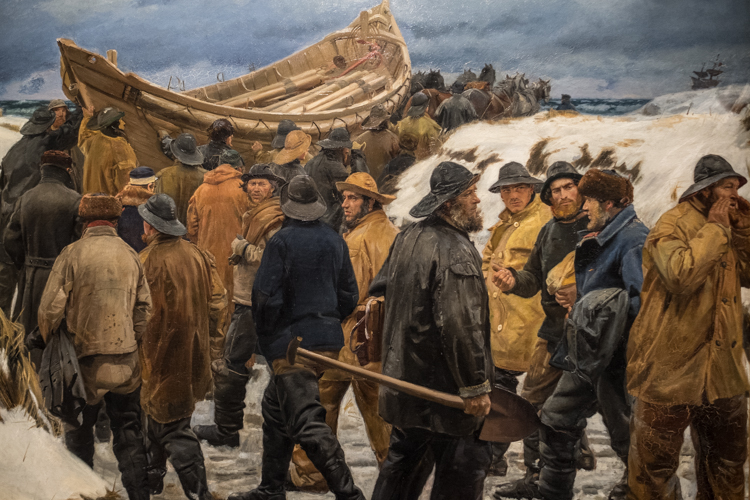 16_54
L.A. Ring, the cemetery in Fløng, 1904: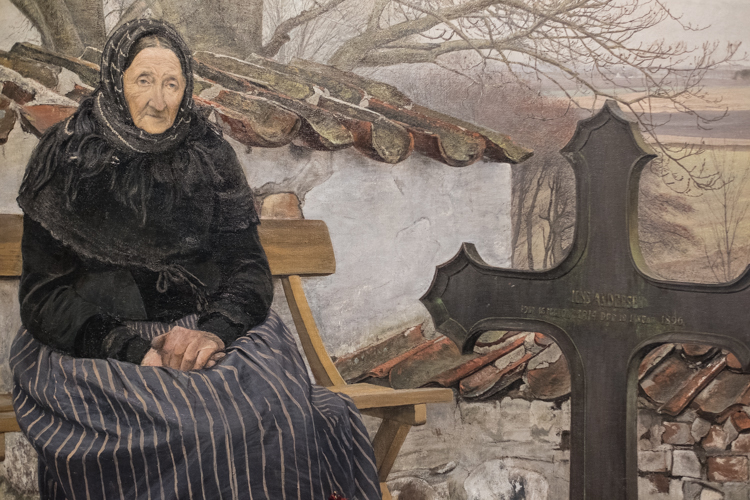 16_55
There is also a modern art section but it was closed for remodeling and anyway, I am sure that Louisiana is much better for modern art:

16_56
After the museum visit, we drove to the fishing village Dragør, near Copenhagen airport on the island of Amager. The plan was to walk around and then have lunch in one of the restaurants in the harbour: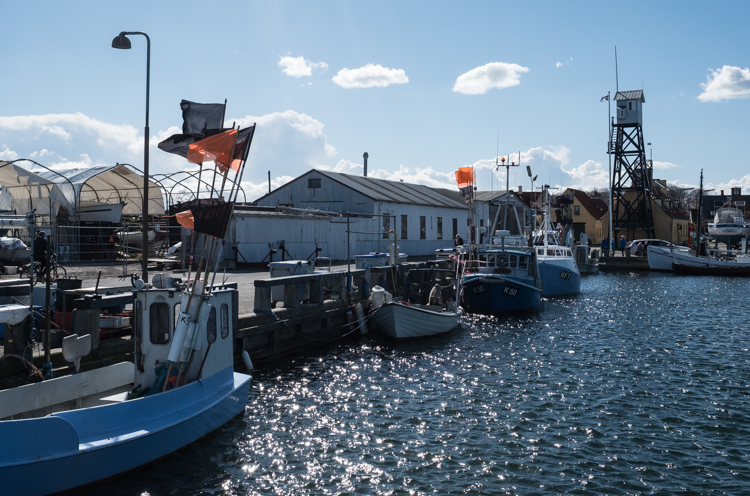 16_57
As I often do, I focused on the small details, this time with a doggie theme: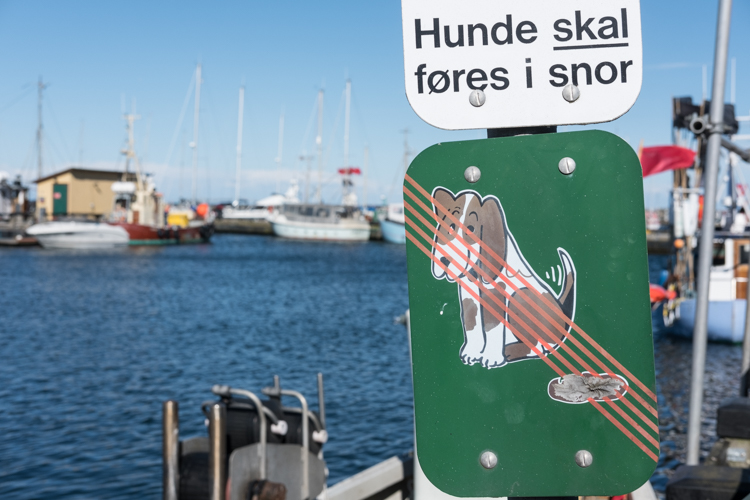 16_58
Outside a butcher shop, "water for the doggie while you buy meat for the sauce"; in Danish it rhymes: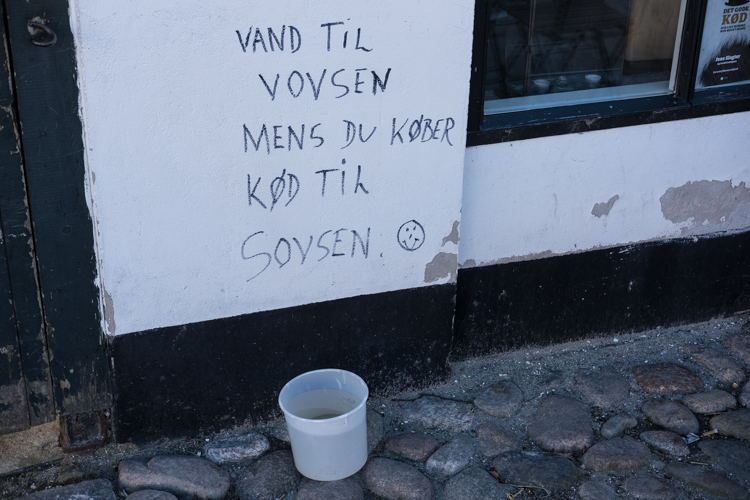 16_59
A shop window on Dragør's pedestrian street: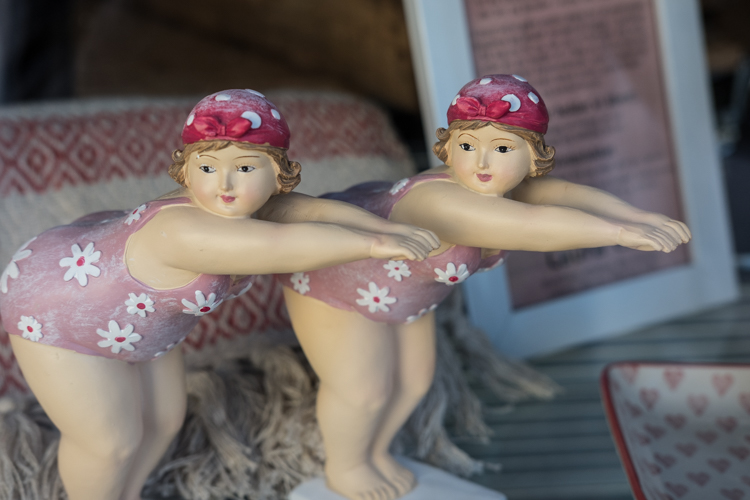 16_60
We ended up having lunch at Café Espersen, a wonderful place with traditional Danish food: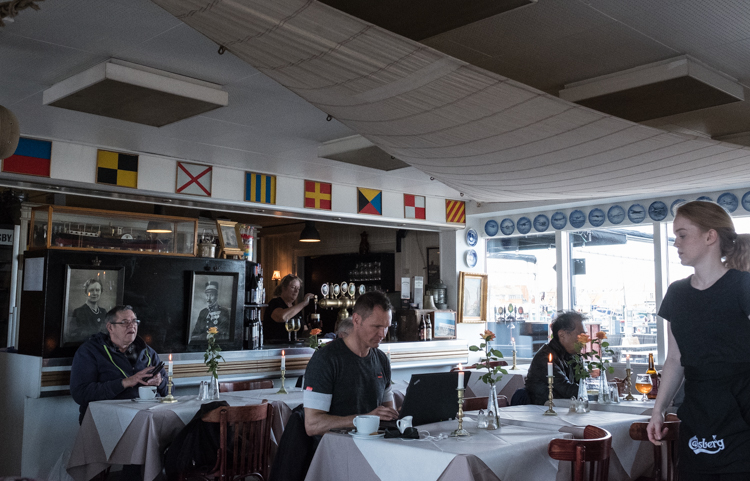 16_61
The decor was equally traditional: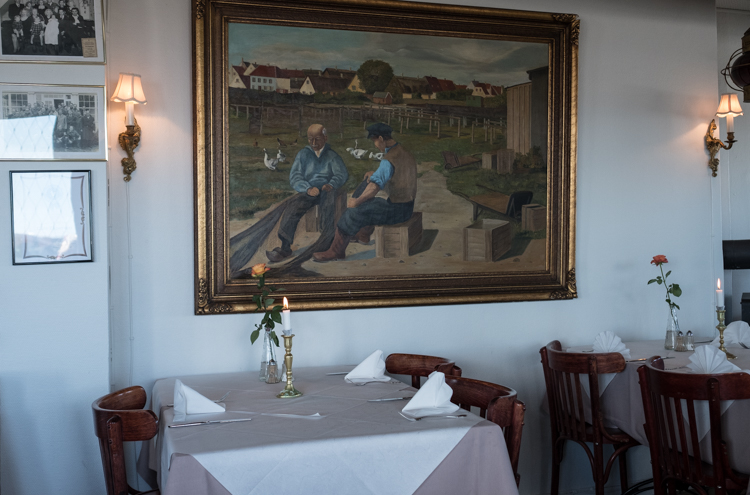 16_62
My sister Irena and my childhood friend Beata, chimping together: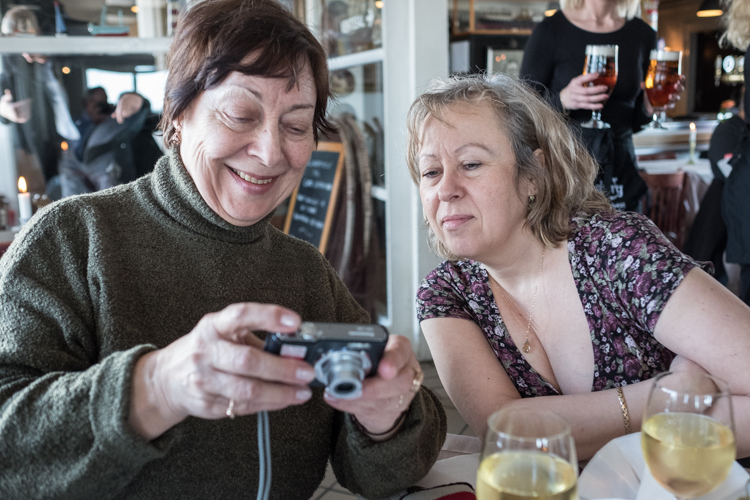 16_63
A classic Danish lunch platter: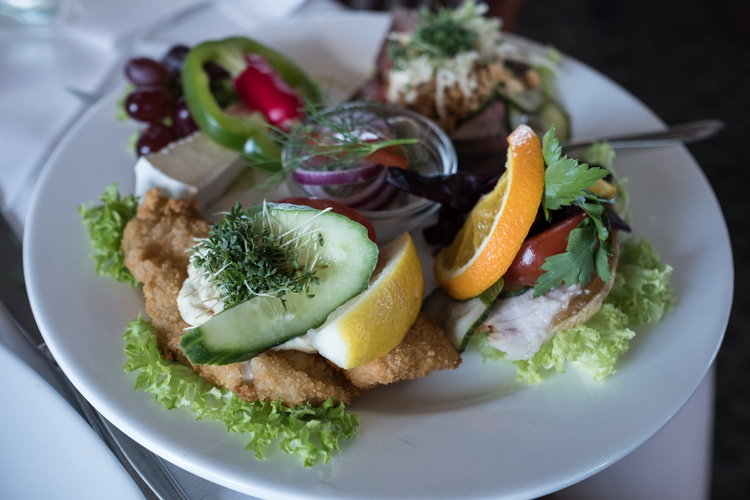 16_64
Once back in Copenhagen, I drove my sister to Brøndby Strand. On the way, we stopped at a new indoor street food place called Rebel Food. I bought a couple of artisanal beers and chatted a bit with one of the guys who just opened this place. He posed for me in front of a mural that had been completed just that day: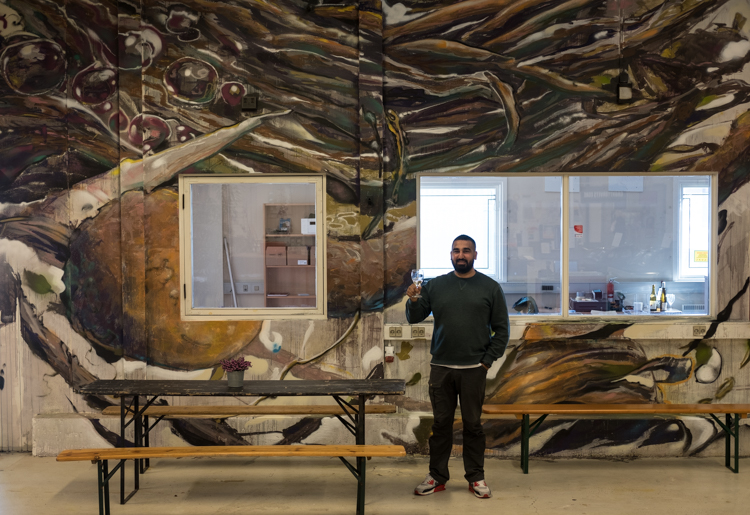 16_65
The evening ended with dinner at Beata's. She did her best to channel June Cleaver: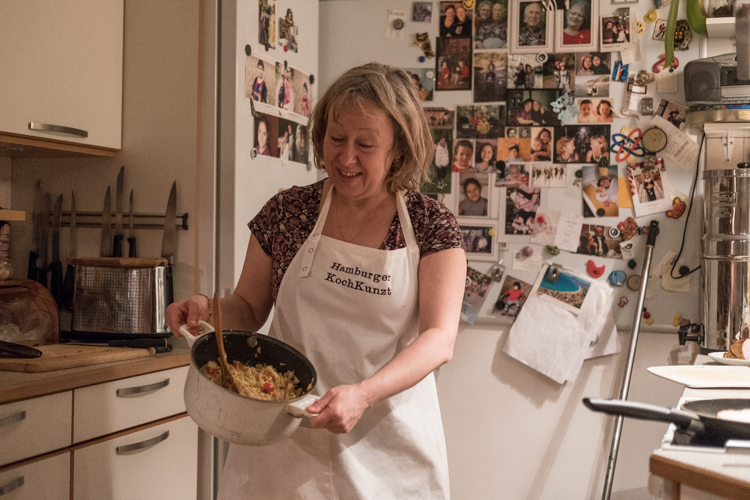 More Copenhagen images can be seen here.