An ordinary week with work, cycling, a wine tasting, capped with a brief visit to the town of Torrelodones near Madrid.
43_1
I start with three film pictures from a roll I finished scanning during the week, although in the interest of truth I must say that the images were taken during the preceding weeks. First, one of my favourite images from Tabarca: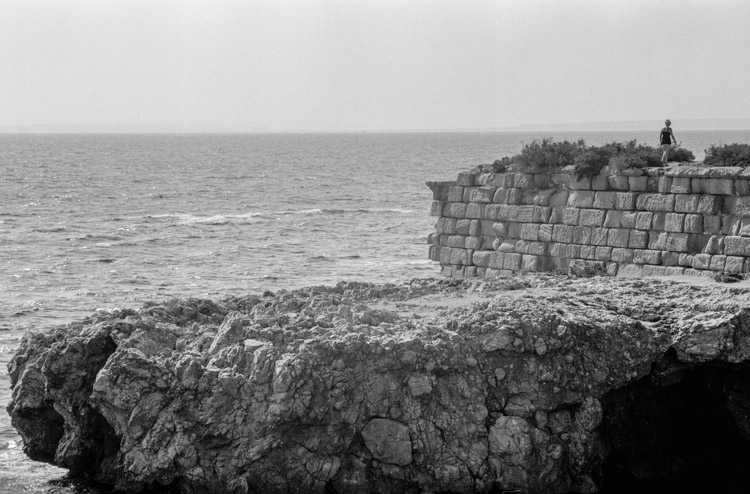 43_2
A portrait of my sister and brother-in-law: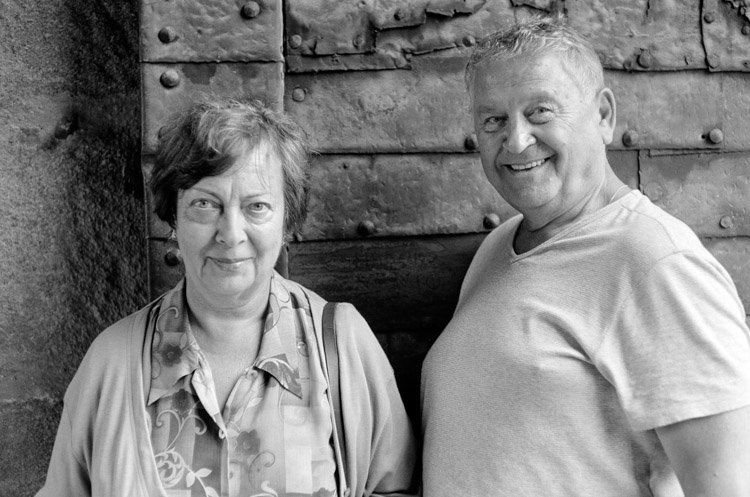 43_3
Looking in through the iron bars: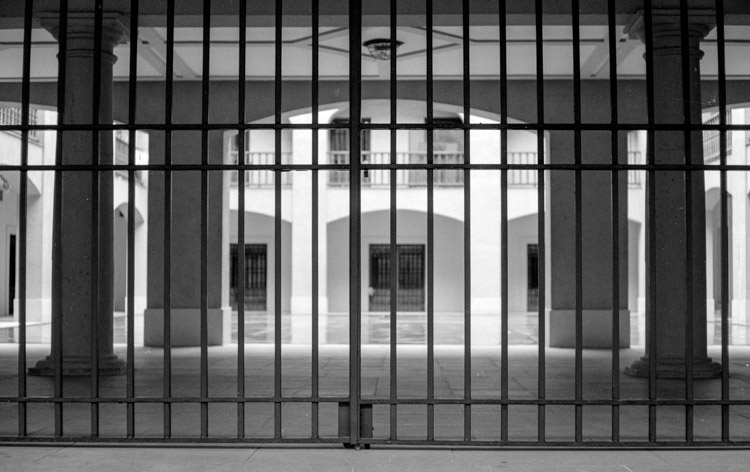 43_4
Buildings and jet trail, downtown Alicante: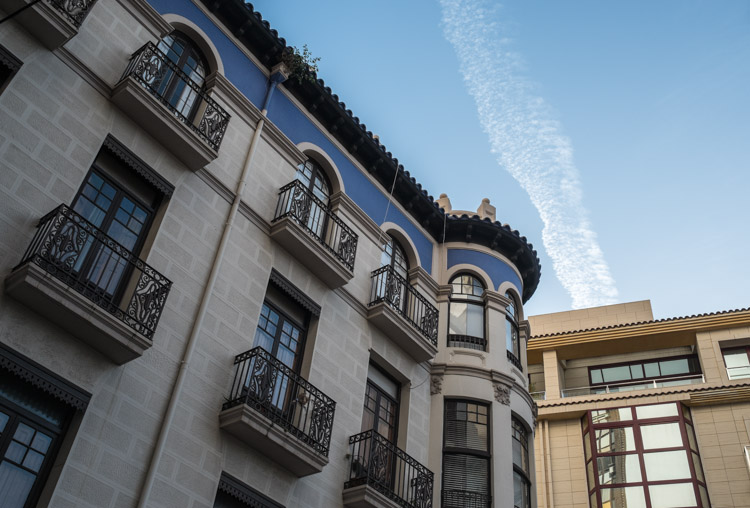 43_5
Self-service breathalizer machine, parking garage in downtown Alicante: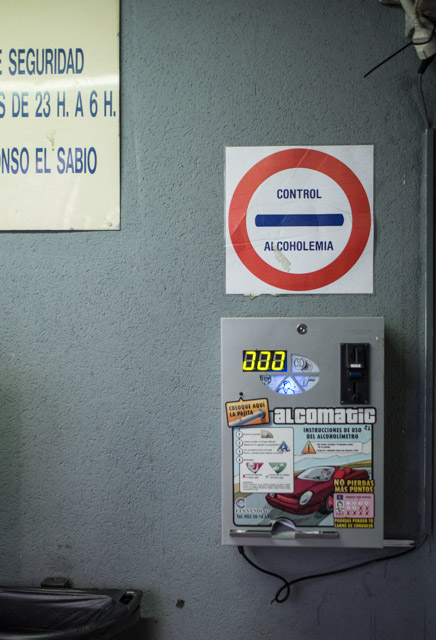 43_6
Early morning dog walk; it is still dark, and one of the golf course cats looks warily at me: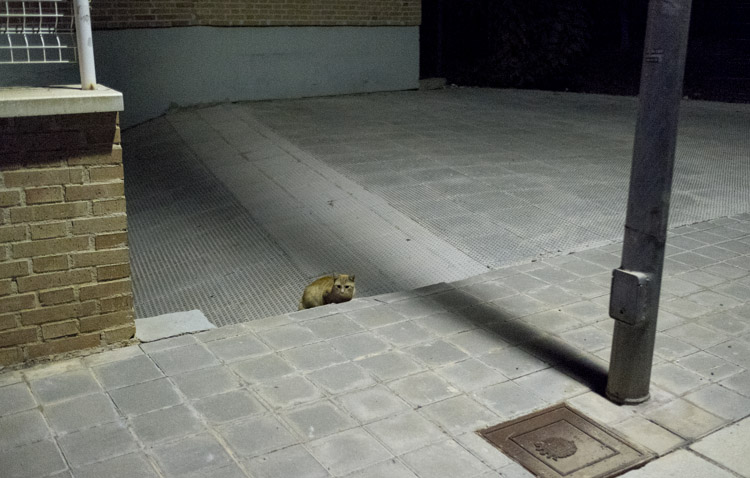 43_7
A bicycle selfie kicks off this week's cycling pictures: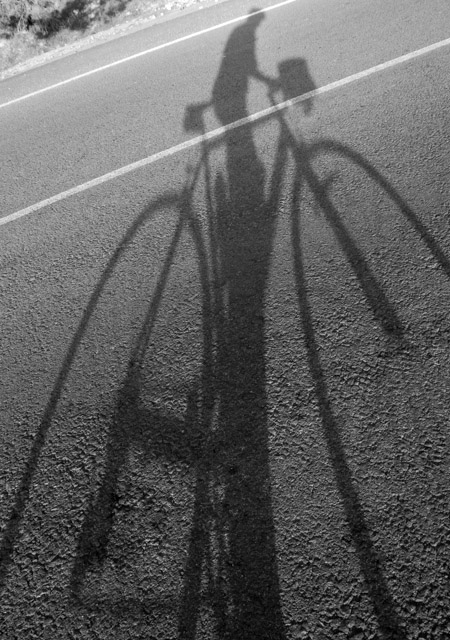 43_8
Sunrise over El Campello harbour: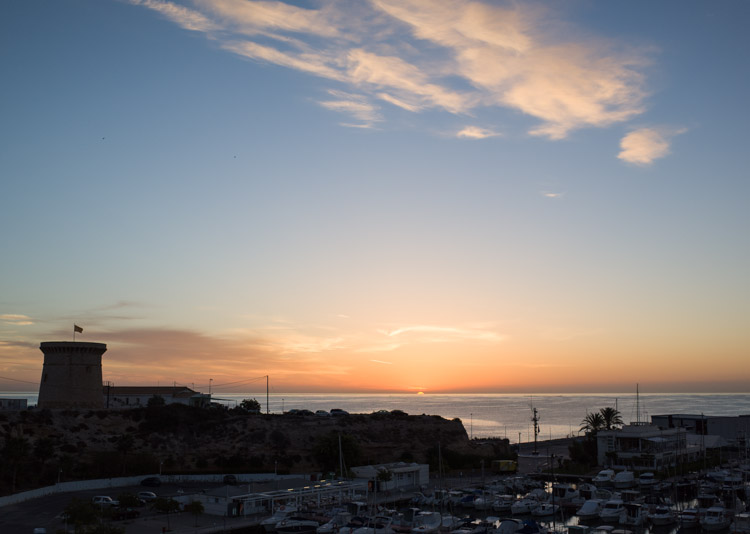 43_9
The king of Aigues: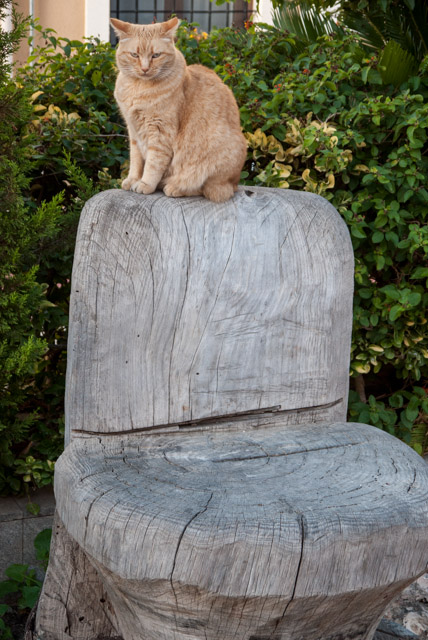 43_10
The cat let me get quite close, he was clearly not shy: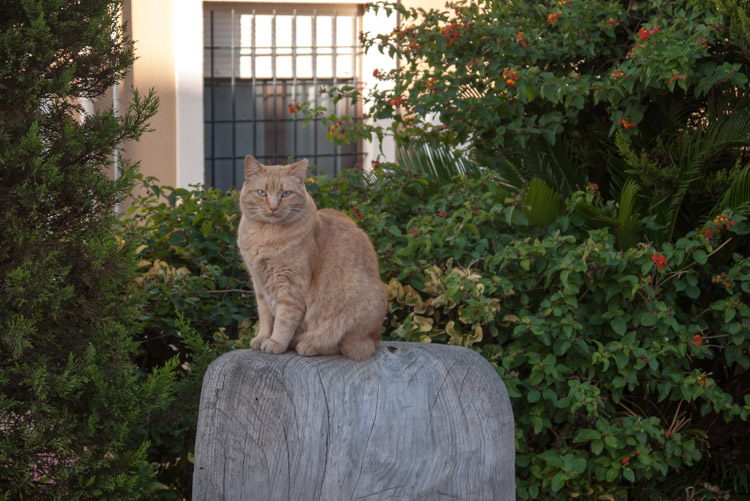 43_11
Then he went back to his work: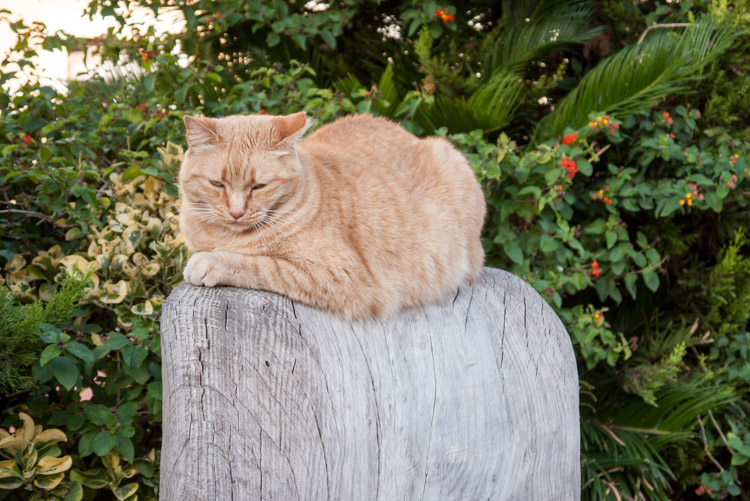 On Wednesday I went to Hostal Maruja one last time before they close down for the winter. Normally they do that on October 15th, but this year they decided to prolong the season until this Sunday.
43_12
The weather was certainly pleasant: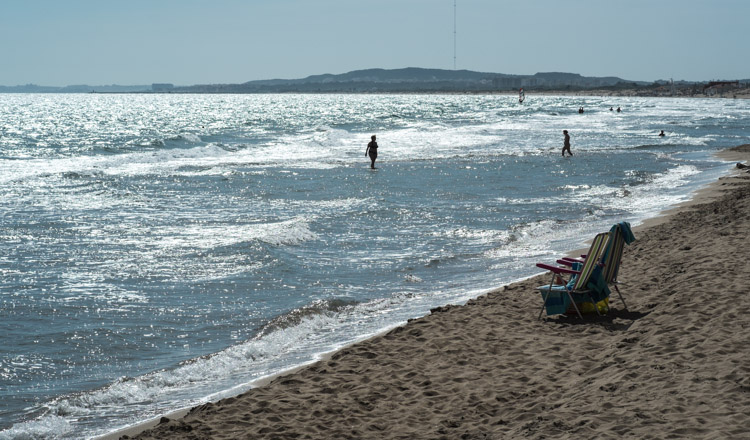 43_13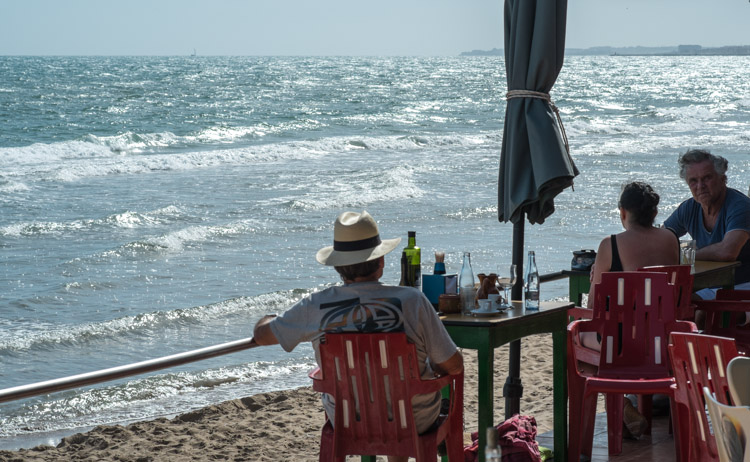 43_14
Alone in the corner: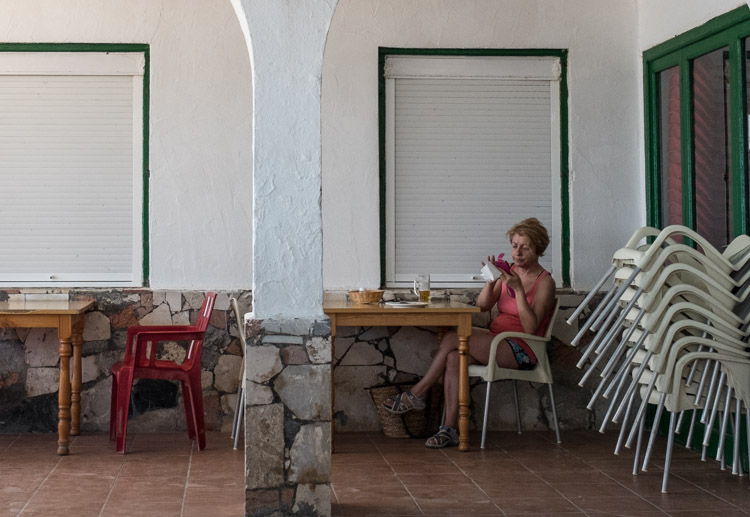 Two extreme food close-ups:
43_15
Patatas bravas: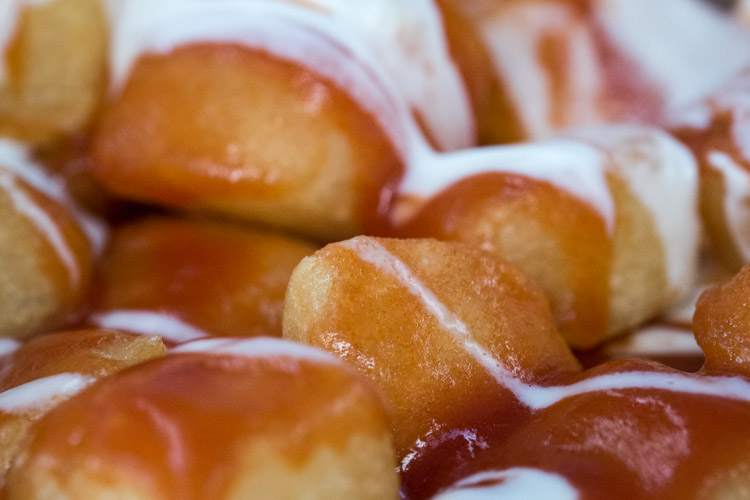 43_16
Sepia a la plancha: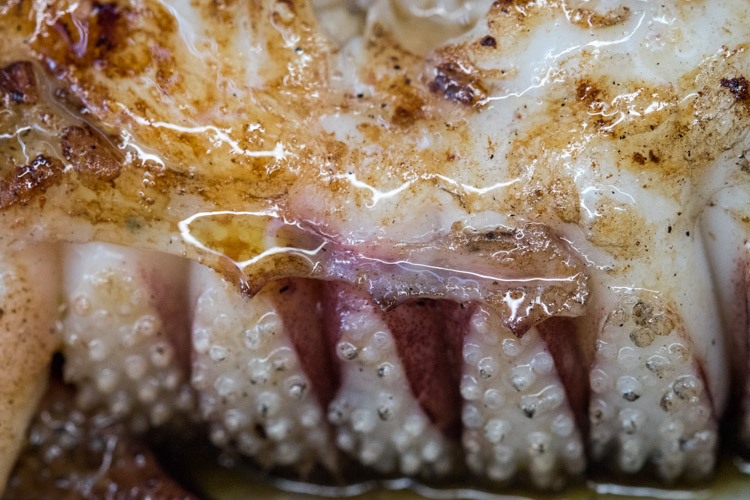 On Thursday we had our monthly wine tasting at the office. This time it was truly something new–wines from Slovakia.
43_17
The invited presenter, Michal Lekyr, who owns a hotel in the town of Bojnice, talks about the wine in Slovak, with the lady next to him translating into Spanish:

43_18
While listening, we munched on Slovak cheese and spicy sausage: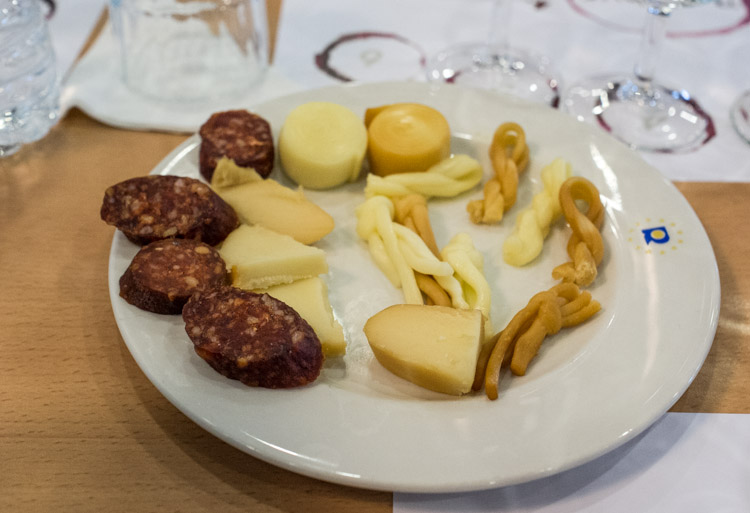 43_19
And Mr. Lekyr had brought lots of wine, so it was a very nice tasting indeed: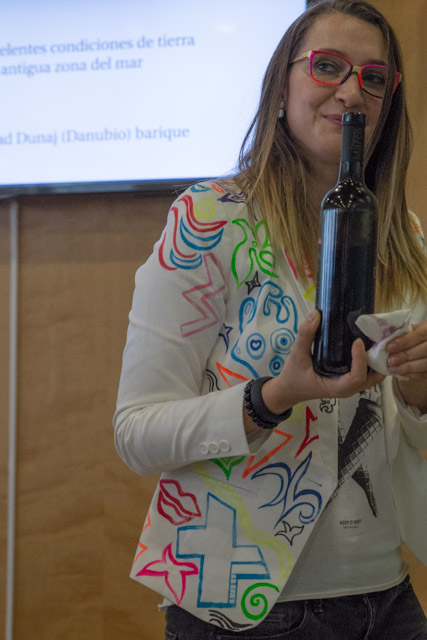 Finally, on Saturday night, the choir in which my wife sings was invited to perform with another choir at a celebration of the latter's 10th anniversary. The performance was in Torrelodones, a town on the western side of Madrid, so quite a distance, about 470 km from Alicante. We set off for Torrelodones at 1 p.m., and drove straight to the theatre where the performance was taking place. My wife had a rehearsal from 6 to 8, then the concert.
43_20
On the way to Madrid, an empty rest area somewhere in Castilla la Mancha: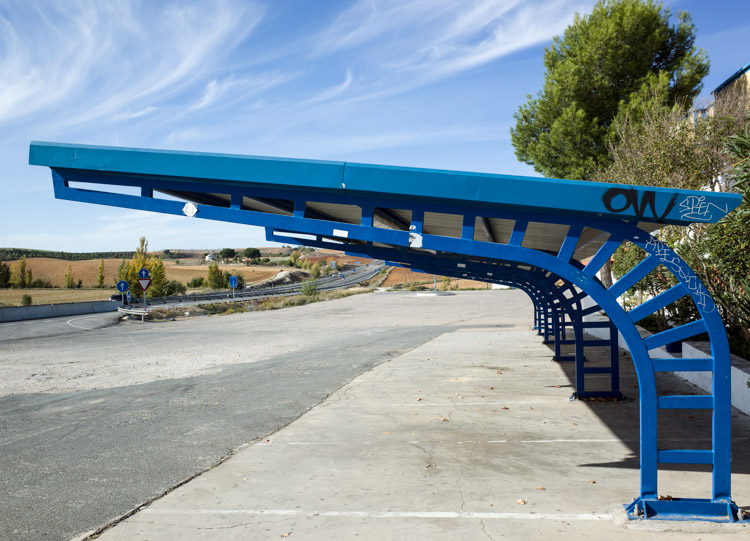 43_21
While my wife was rehearsing, I walked around the town a bit. I did not find much to photograph. Here is a nicely painted building but also what looks like a homeless person's belongings: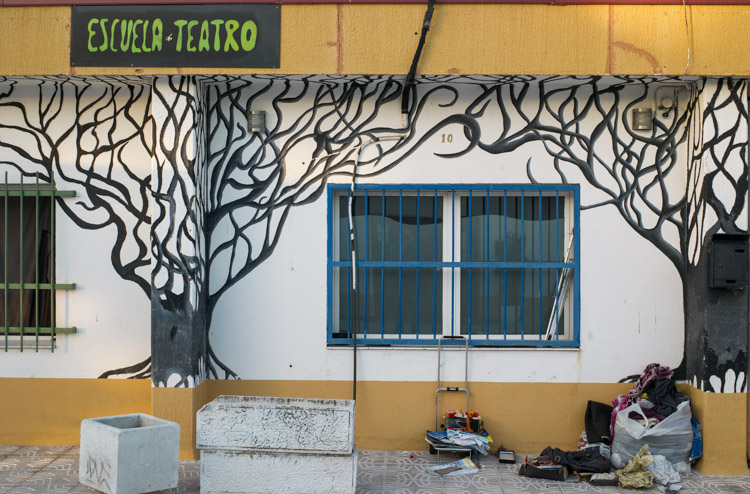 43_22
Real Madrid was playing Barcelona, and all the bars I passed were full of people watching the match (Real won 3-1, so there was general happiness in this, effectively, suburb of Madrid):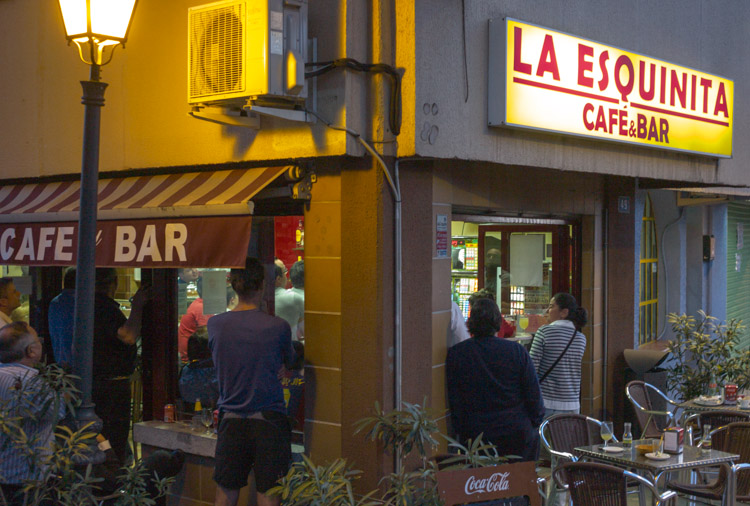 43_23
At 8, the concert began, lasting around 2 hours. I did not take many pictures, instead using the Ricoh GR to tape our choir's performance for them. Here is one of the few stills I took. My wife is the one in the middle: