The big event of the week was flying to Boston on Friday morning to begin a 10-day trip to the US, my first visit there in 6 years.
Main
Departure lounge at Madrid airport. This is the kind of screen every traveller likes to see: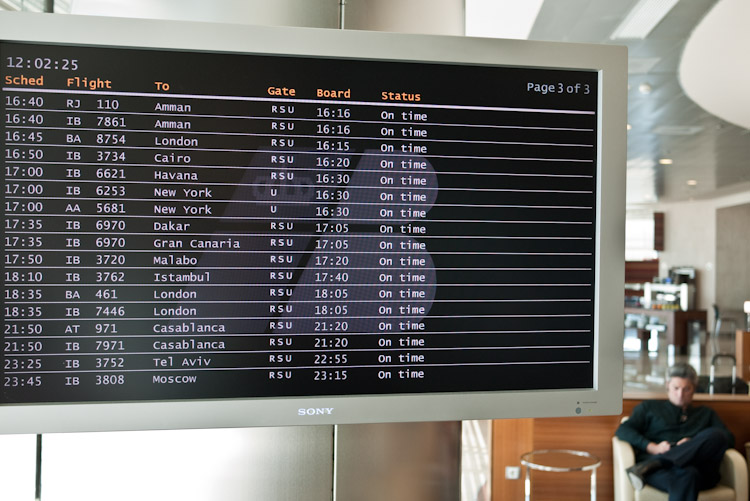 Alternates:
Alternate 1
Once landed in Boston Friday afternoon, we checked into our hotel, freshened up a bit and set out for a walk. The business district was pretty dead at 6 p.m., but there was this bit of urban fauna: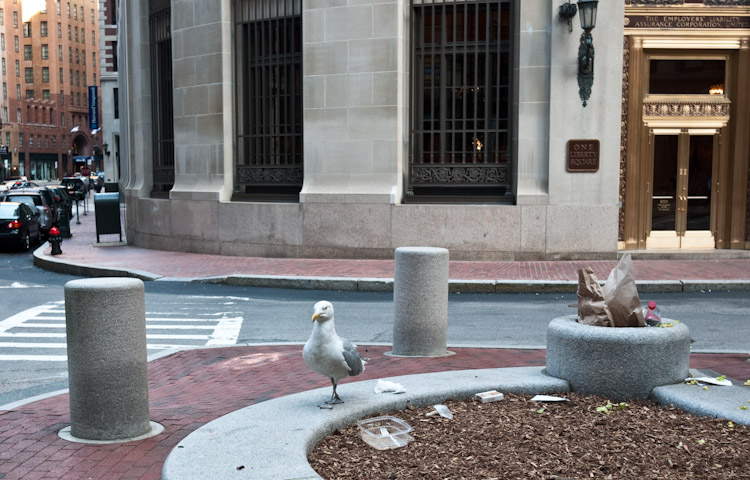 Alternate 2
Looking curiously at me: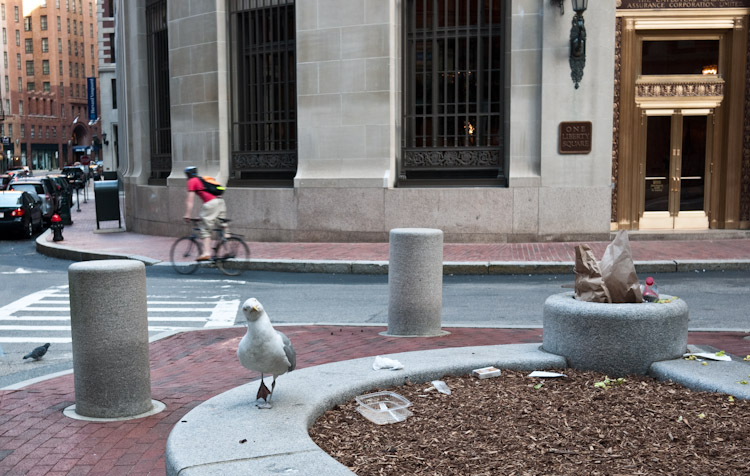 Alternate 3
But in the end, the garbage is more interesting: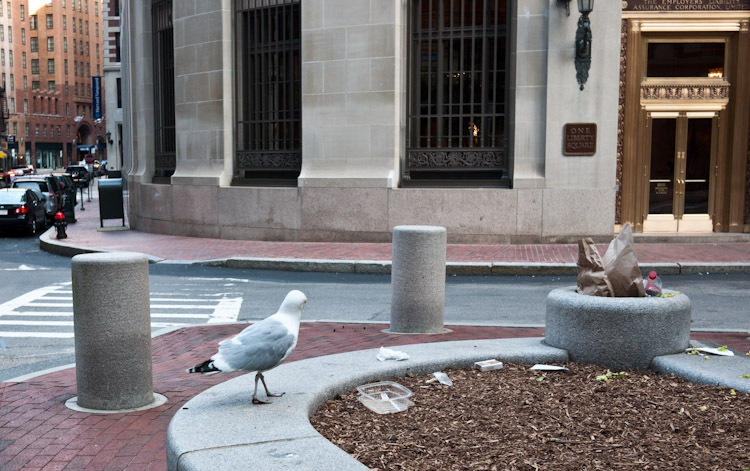 Alternate 4
The target of our walk was the famous Union Oyster restaurant, supposedly the oldest in the US. The place was crowded, so we had to wait in the bar for a table. The ambiance was better than the food: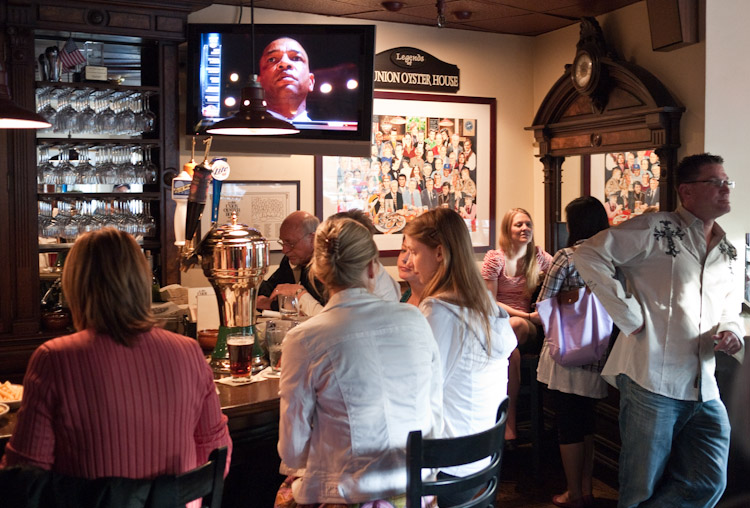 Alternate 5
Saturday was basically a day off. I went out on my own to explore Cambridge. I started by taking the T to Harvard Square and took a walk around the Harvard campus, meeting this cheerful señorita in the process: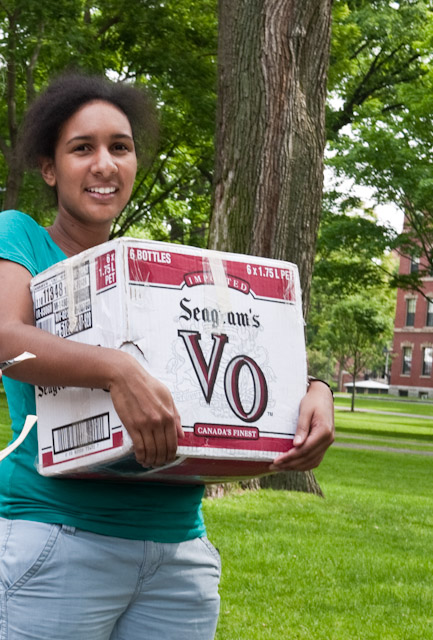 Alternate 6
My breakfast consisted of a salmon/wasabi bagel on Harvard Square. A nice combination: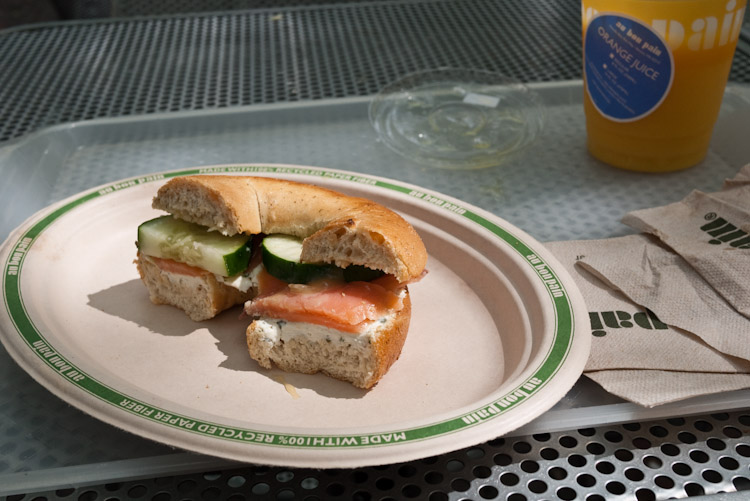 Alternate 7
A small visitor to my table: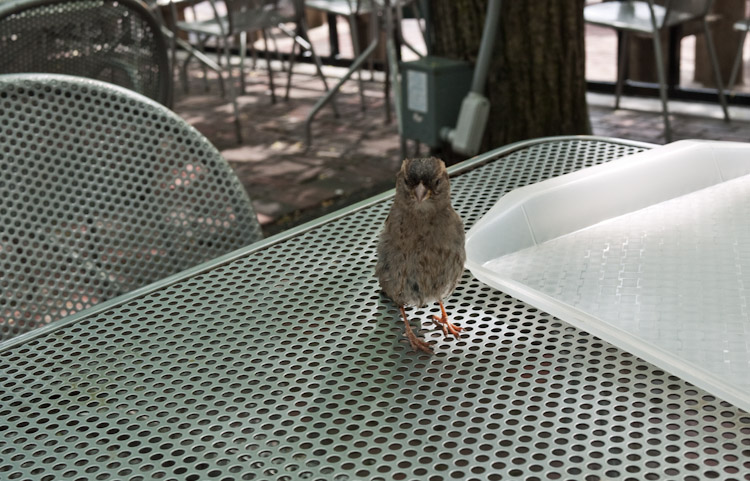 I continued my walk around Cambridge, looking at amusing signs and street details.
Alternate 8
This is actually a side door of a church: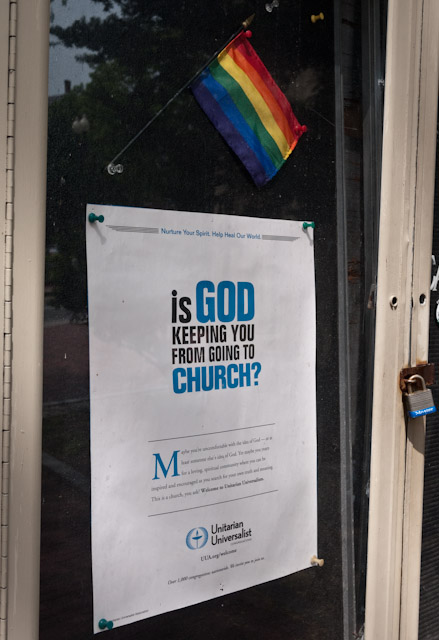 Alternate 9
A Cambridge street: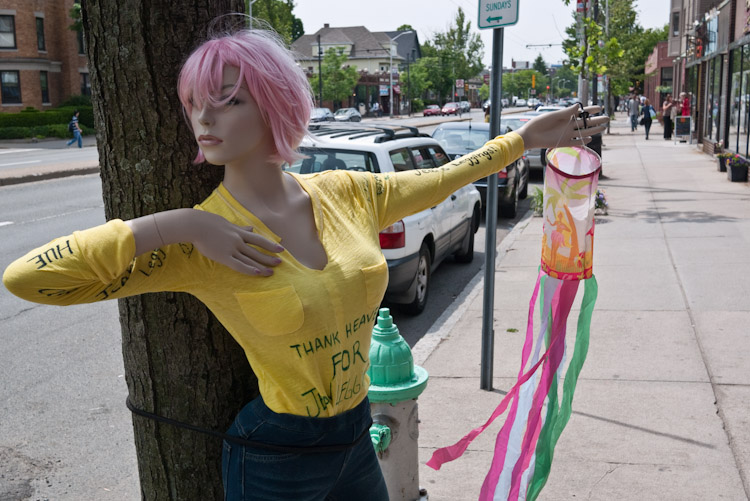 Alternate 10
An ebay deal gone sour: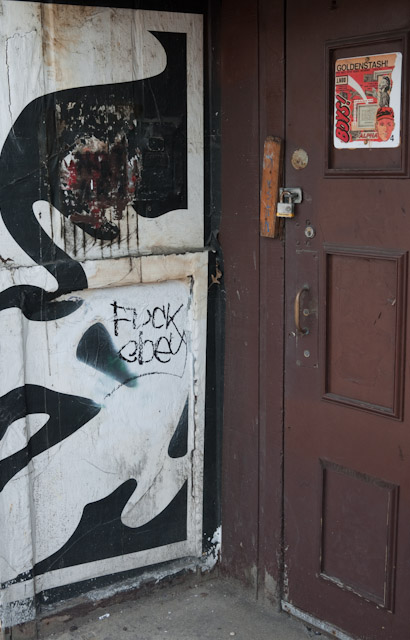 Alternate 11
Back on the Boston side: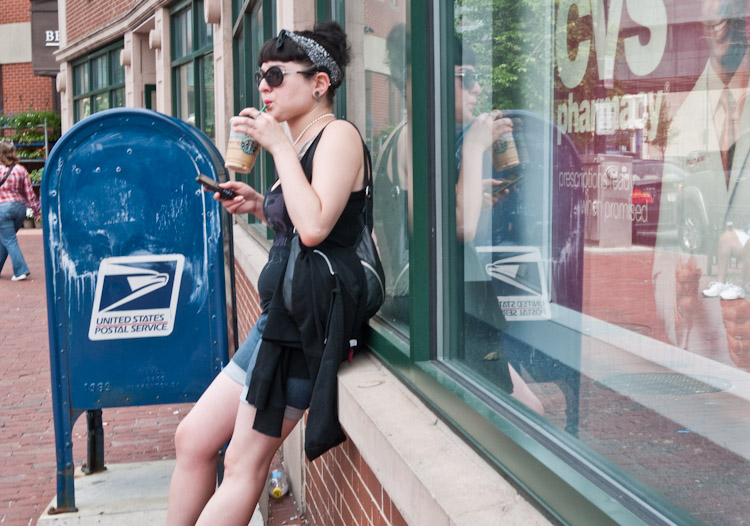 Alternate 12
My daughter had given me a long shopping list of various vegan foods, and so I went to this Whole Foods Market to look for them. On the way in, I was amused by this scene: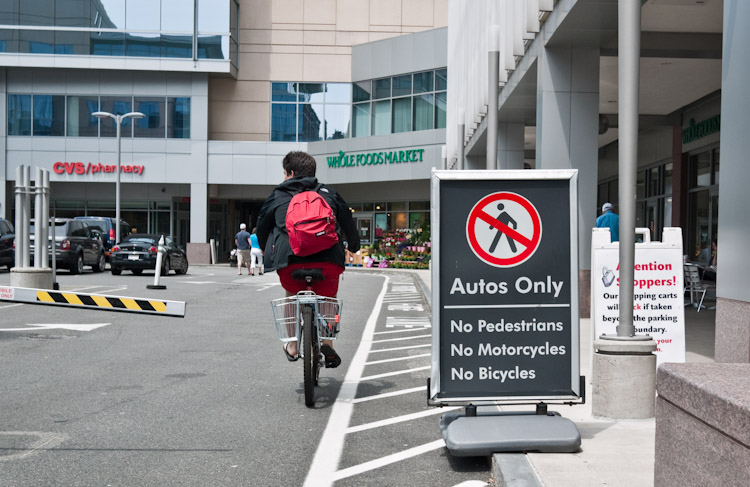 Alternate 13
On the way back to the hotel I ran into a rally for transgender rights outside Boston Common: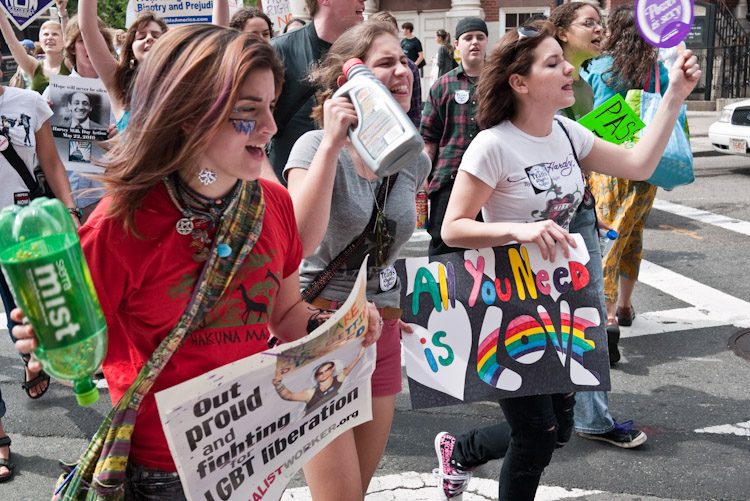 Alternate 14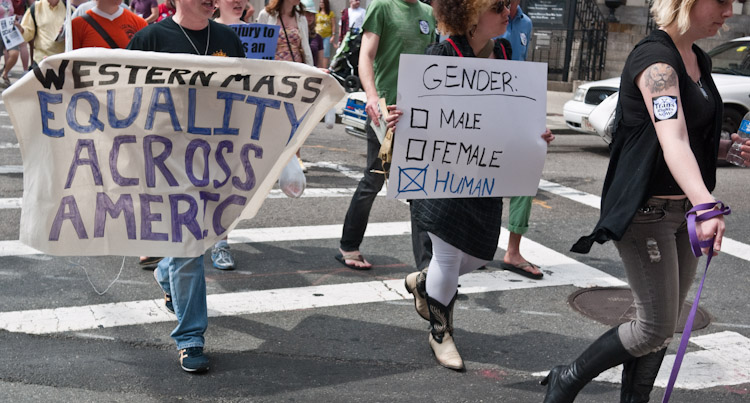 Alternate 15
Not just young and pretty people, either: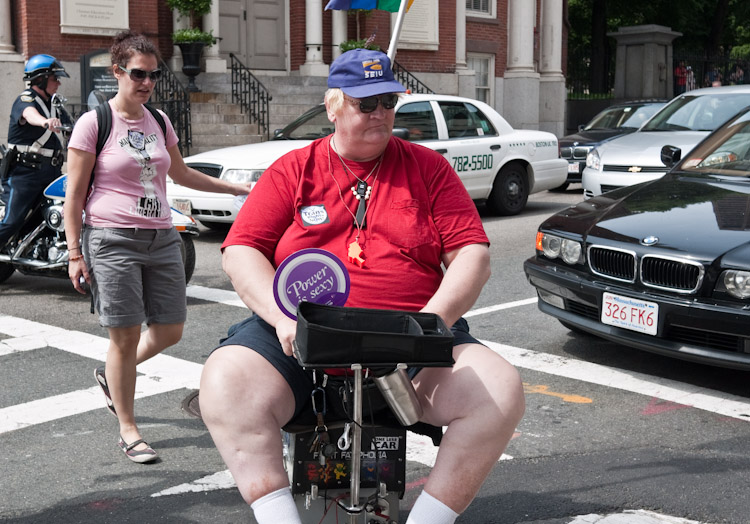 Alternate 16
On Saturday evening, the first working engagement, a reception at the federal courthouse offered by a California intellectual property law firm. Our delegation was in Boston to attend the International Trademark Association annual meeting, and such receptions would be a big part of the coming week: