This week I present some images on the fly from Amsterdam, where I walk around a lot on weekends, and from Eindhoven, where I work. At the end there are also a couple of images of a good friend who is unfortunately moving across the Atlantic and a couple of landscapes near my home.
Main
Hand with cigar, on an Amsterdam street: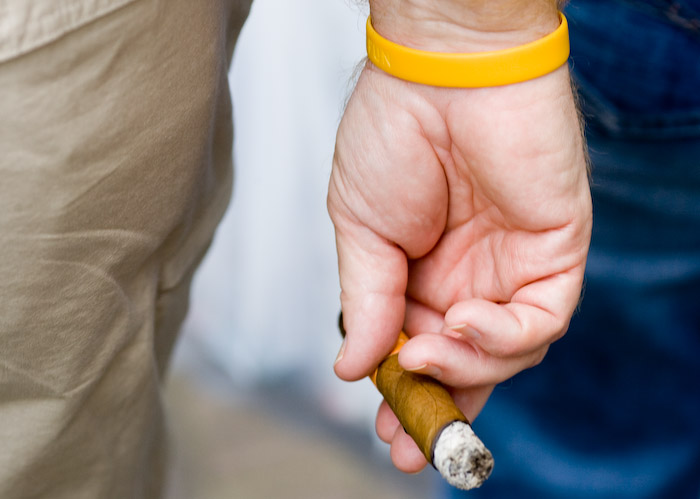 The alternates:
Alternate 1
Amsterdam bus stop, Rokin: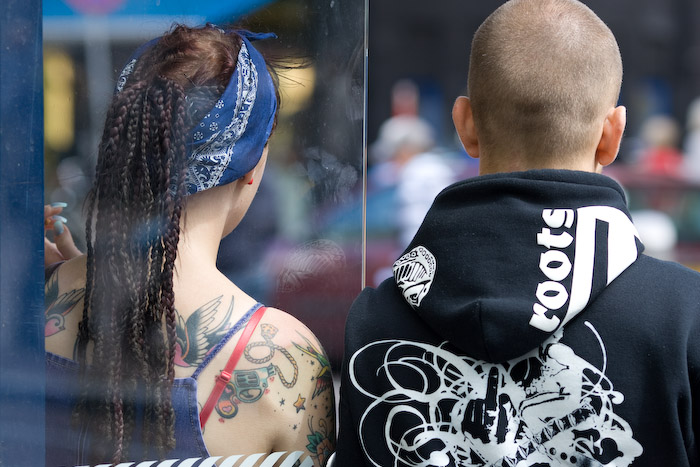 Alternate 2
Falafel couple, near the Flower Market: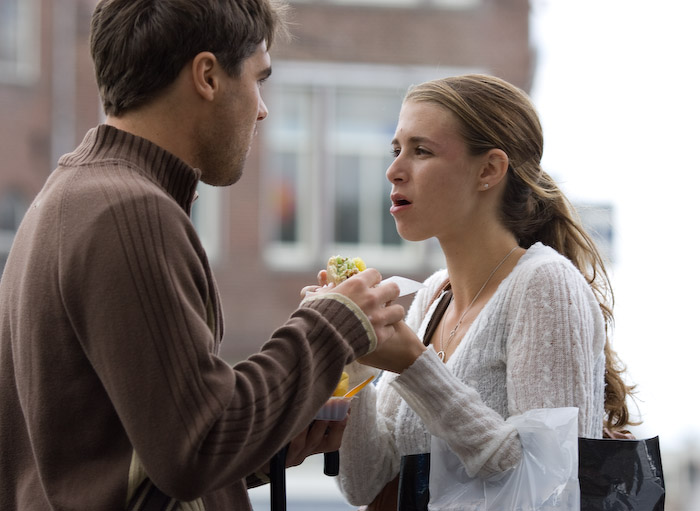 Alternate 3
Motorcycle "couple", near the Flower Market: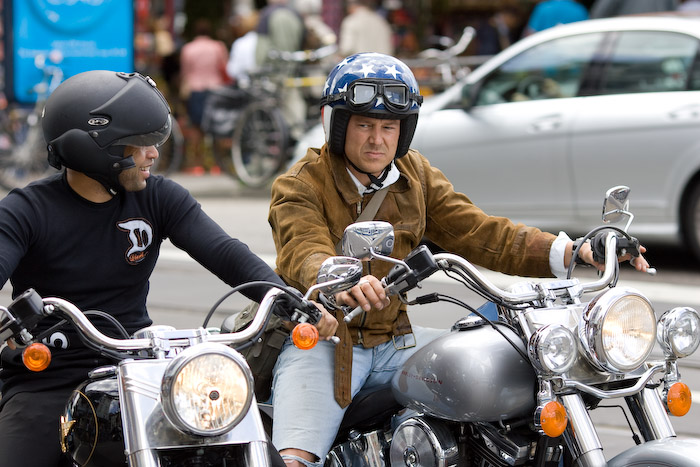 And now a couple of parking-related signs in Eindhoven.
Alternate 4
Parking meter: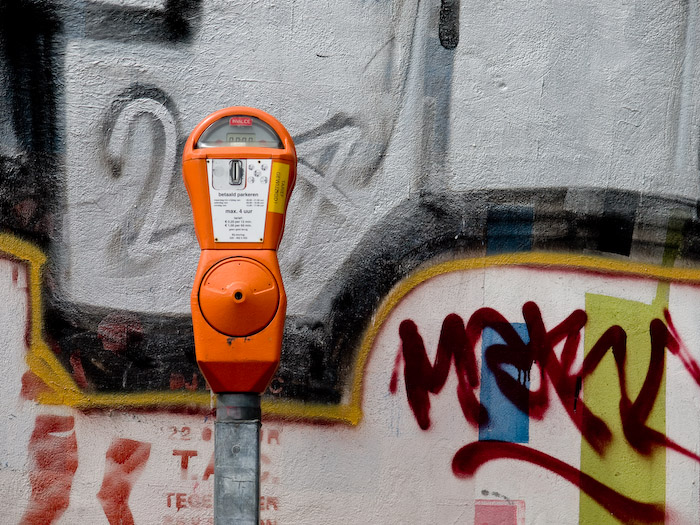 Alternate 5
No parking here: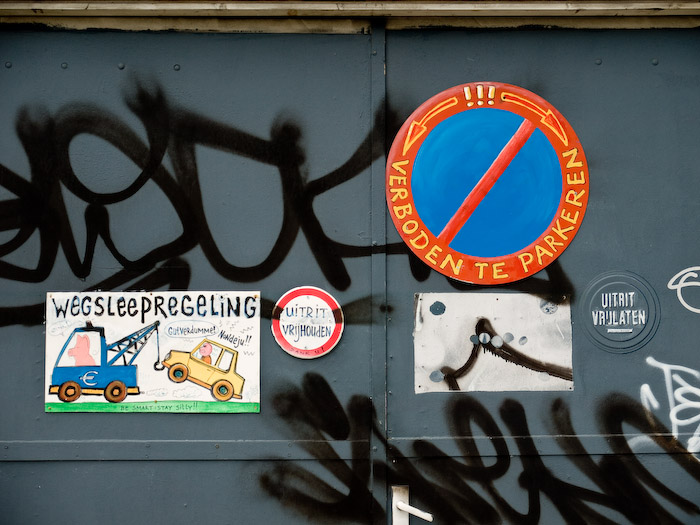 The next couple of images are from near my house in Almere.
Alternate 6
Lake, trees and light: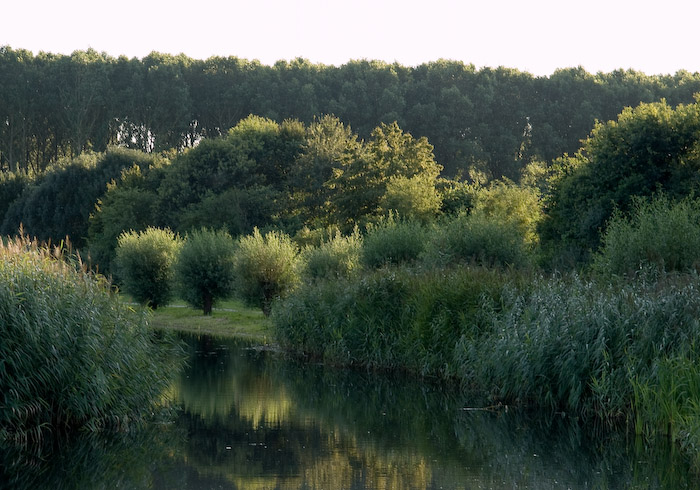 Alternate 7
I have been seeing this swan family every time I walk my dog, ever since the spring. Now the babies are grown up, teenagers in swan terms: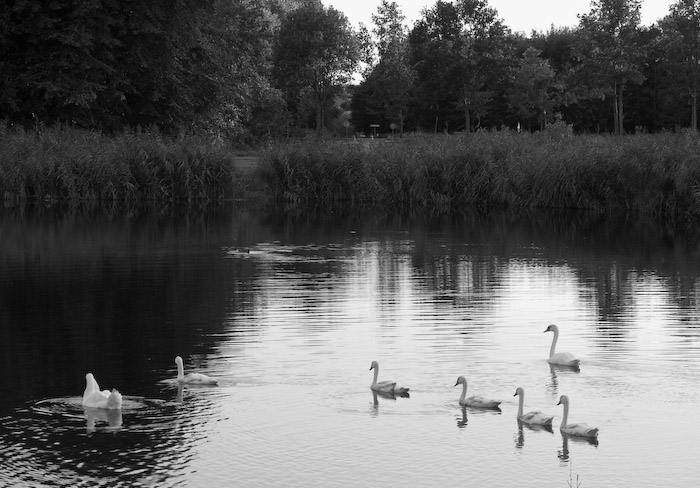 Finally, two pictures of our friend Sandy. She is American but has lived in the Netherlands for several years and wanted to stay here. Unfortunately, circumstances forced her to move back to the USA. She spent the last few days before the trip with us.
Alternate 8
Sandy is a good cook and treated us to a couple of dinners at our house: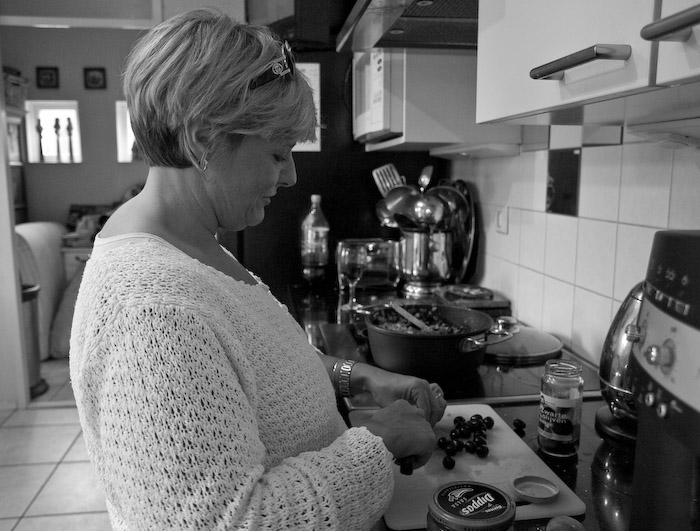 Alternate 9
And Sandy, my wife and I spent many hours sitting on our porch, drink in hand: