This was the second week of my sister's visit. Conveniently, Monday was a public holiday, and I took Friday (her birthday) off. So I had ample time to spend with Irka and Telesfor before they went back to Poland at the end of the week.
41_1
On Sunday we drove to Rojales to visit the Cuevas del Rodeo artist colony, housed in man-made caves. Unfortunately, because of the long weekend, most of the galleries were closed, so we had to make do with wandering around and looking at the outside art, starting with this emblematic work with a view of the town: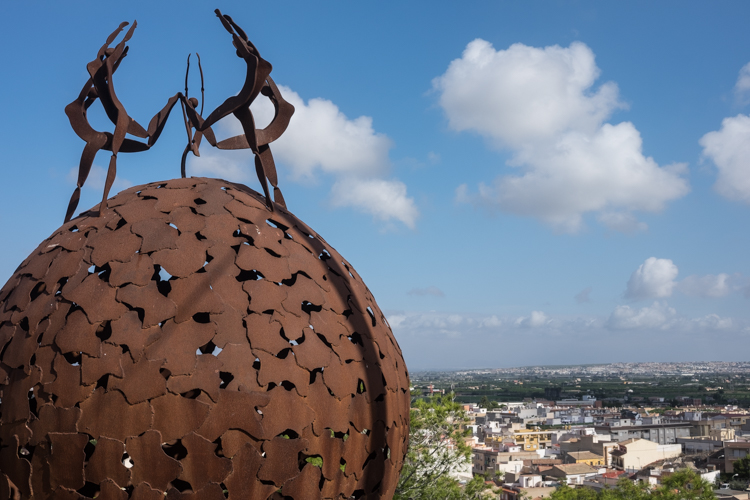 41_2
Man at work:

41_3
The entrances are often works of art in themselves: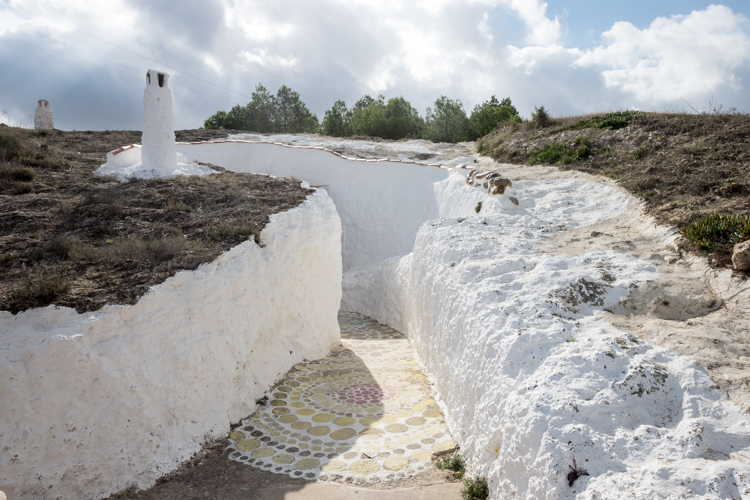 41_4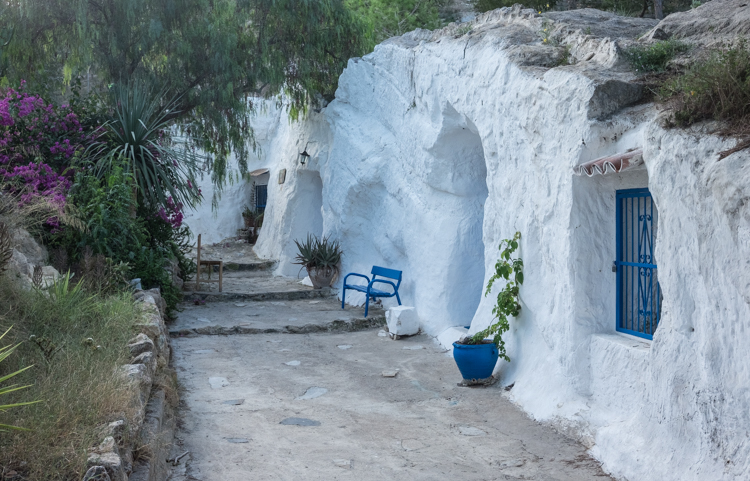 41_5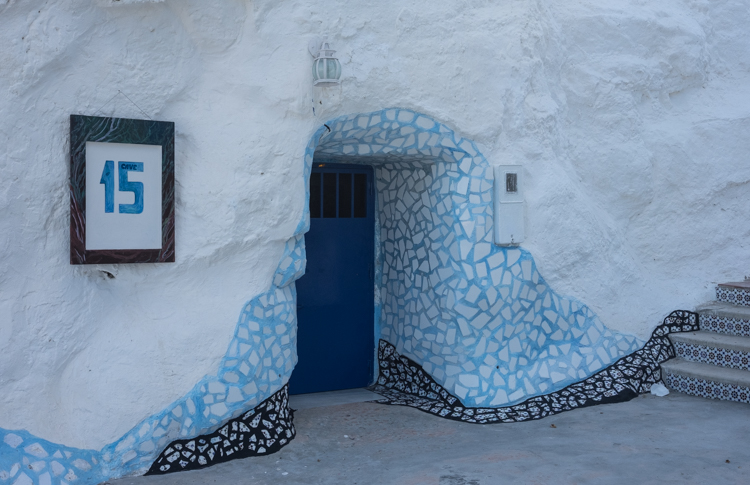 41_6
There are also interesting murals: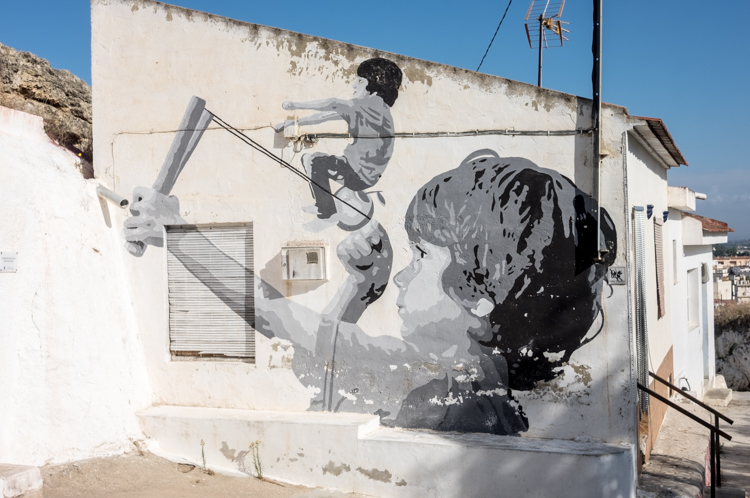 41_7

41_8
Guard dog:

41_9
"The Guardian of the Sun", a sculpture by a Danish artist that I had not noticed during earlier visits: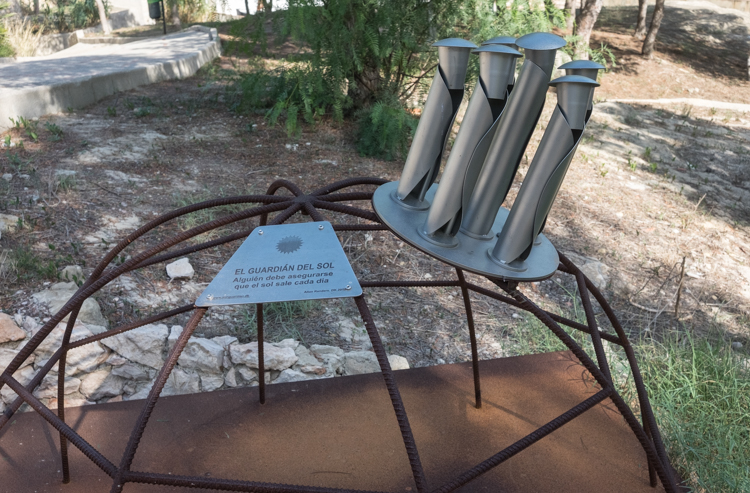 41_10
Chair and tiles: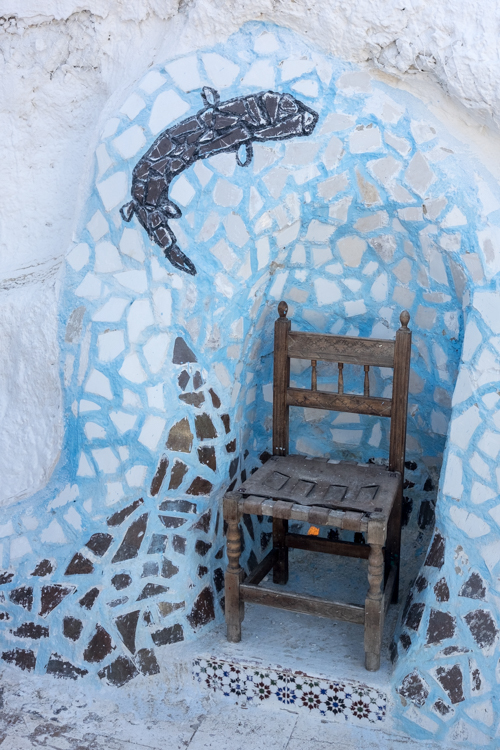 41_11
Painting: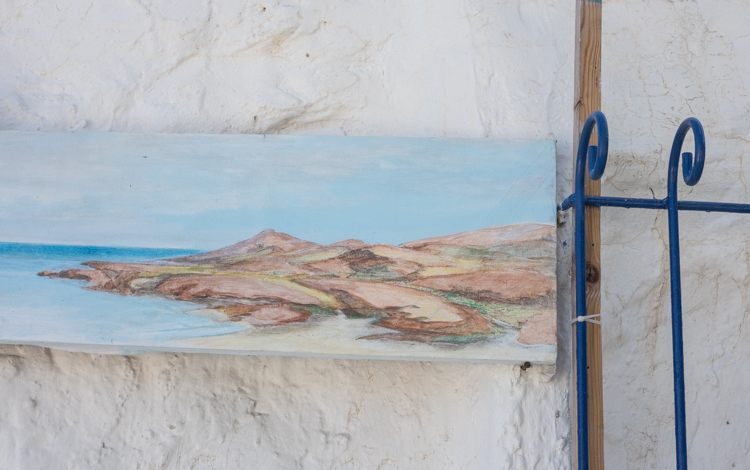 41_12
Donkey in the grass: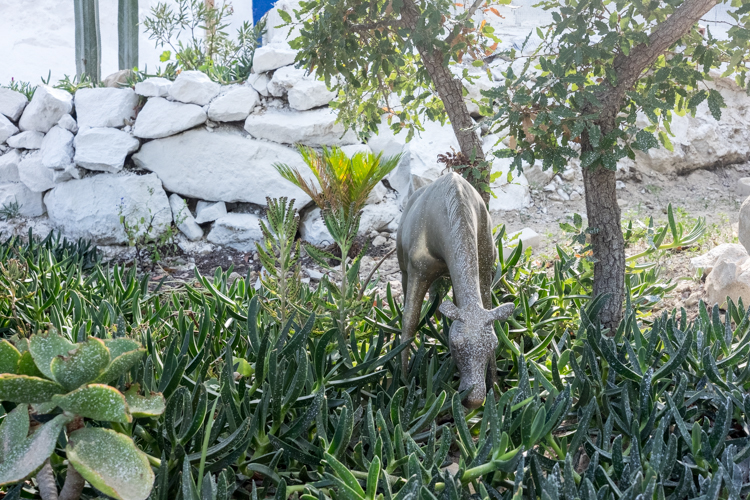 41_13
Sculpture among trees: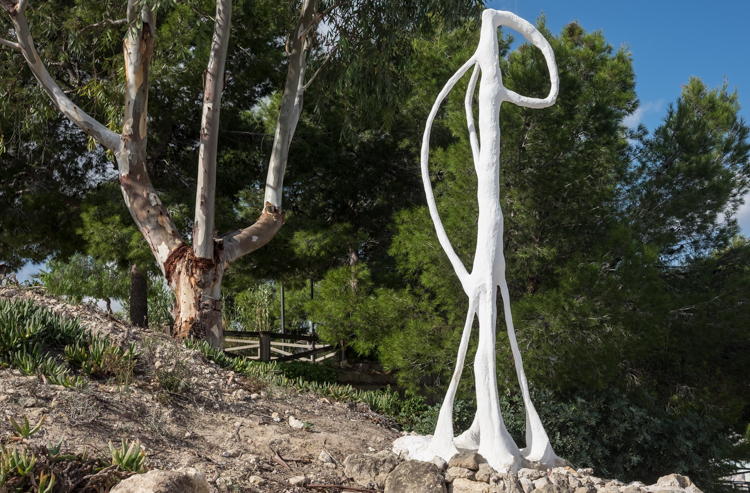 41_14
On Monday we went to a craft beer festival at the Plaza del Puerto on Alicante's central waterfront: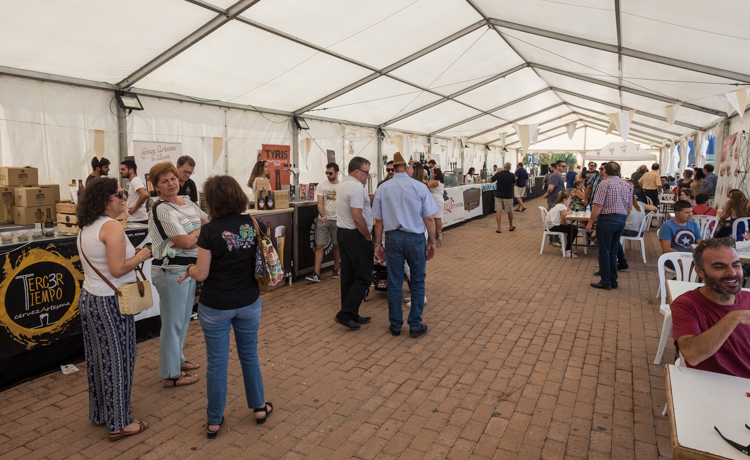 41_15
The beer was excellent, and some of the servers were delightful too: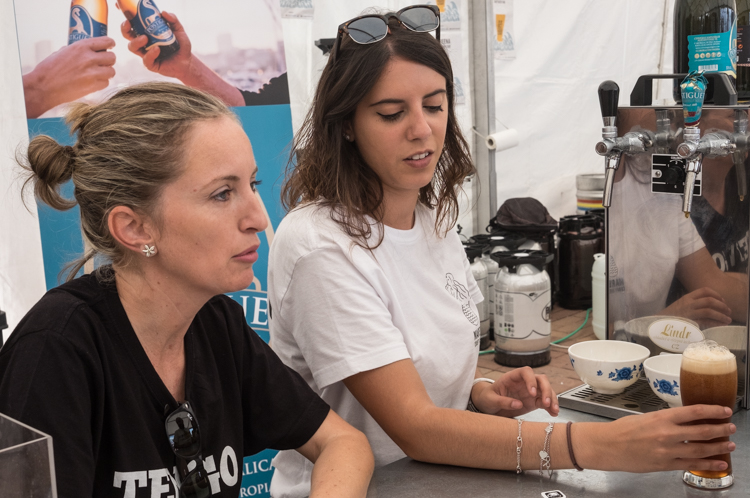 41_16
Because we had arrived early we got a good table in the shade and had what amounted to a nice liquid lunch: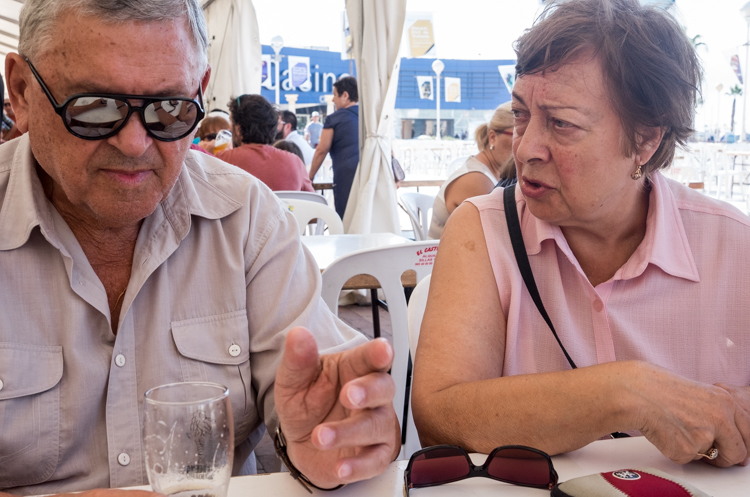 41_17
Afterwards, Irka and Telesfor wanted a picture with the surfer statue, a well-known Alicante landmark: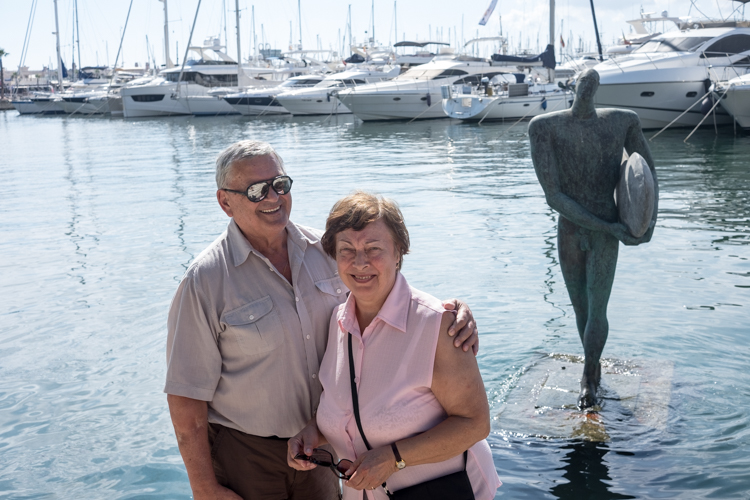 41_18
On the way back to the car, I passed the book market on Plaza del Ayuntamiento (town hall square):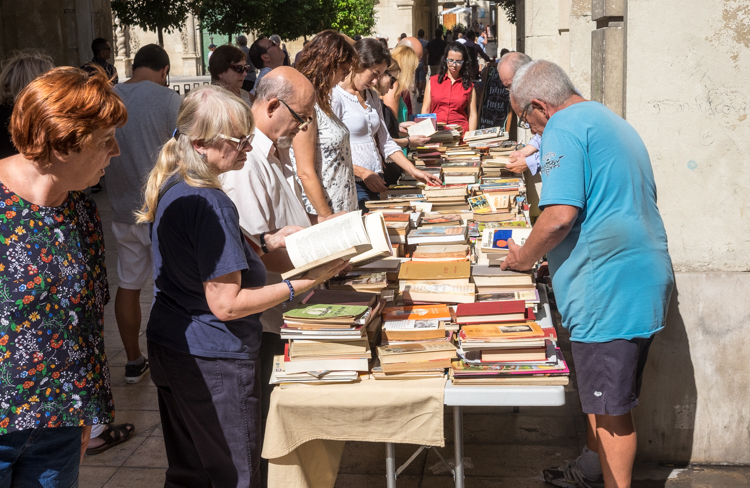 41_19
One of the traditions connected with my sister's visits is that she makes pierogi (traditional Polish dumplings) for us: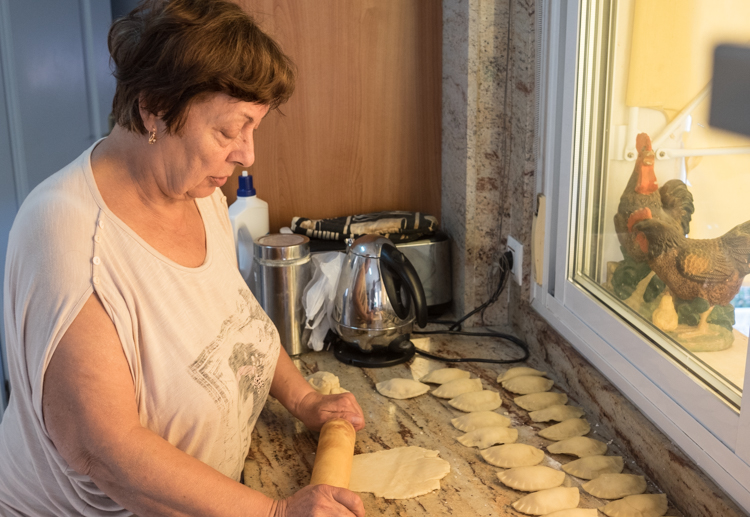 41_20
The pierogi are filled with potato and fried onion (vegan version), or farmer's cheese: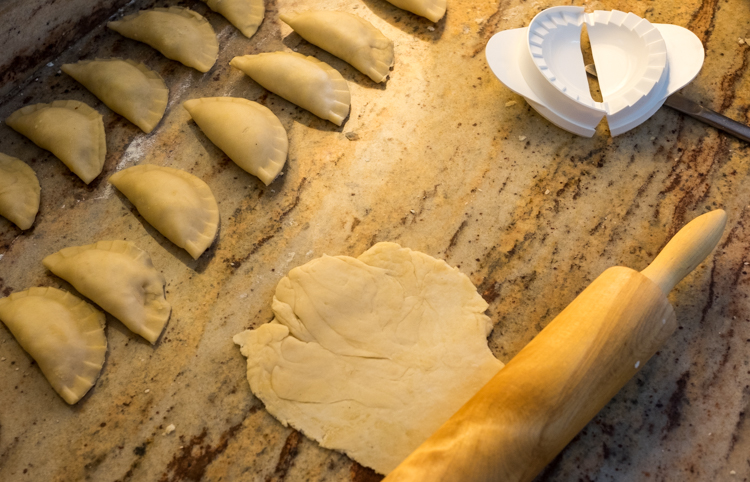 41_21
Another tradition, a family photo with Cheeta in front of the main entrance: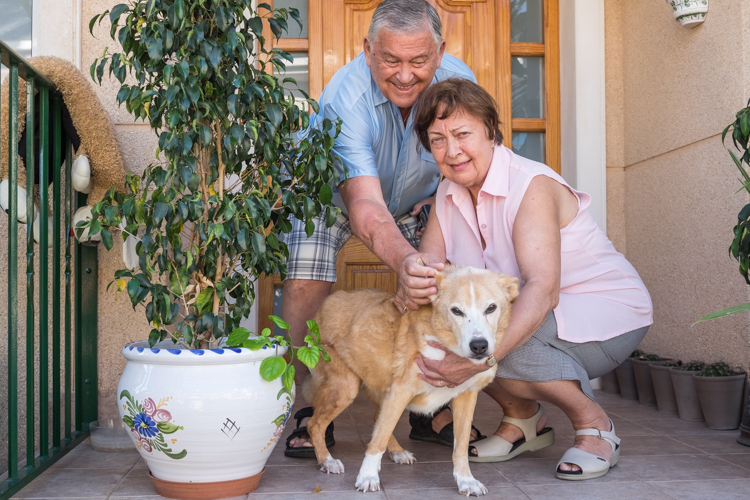 41_22
A mojito on the beach, late afternoon: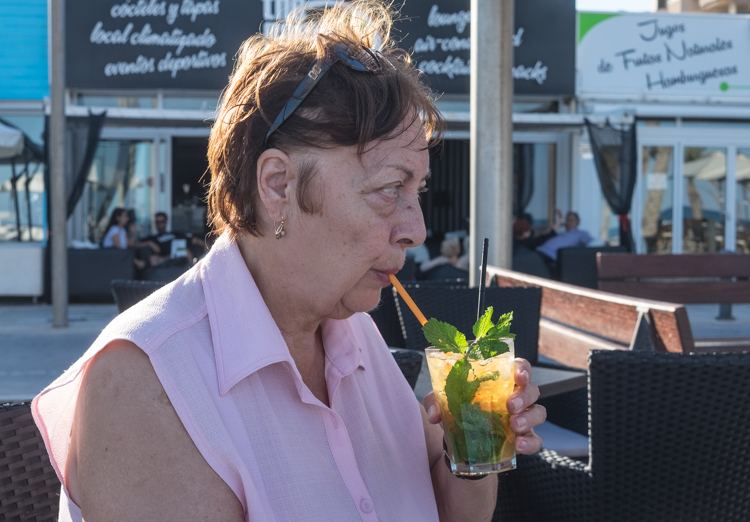 41_23
Friday, my sister's birthday, started with the usual festive breakfast–an omelette, fresh bread, cheese etc., and of course champagne (or Catalan cava in this case):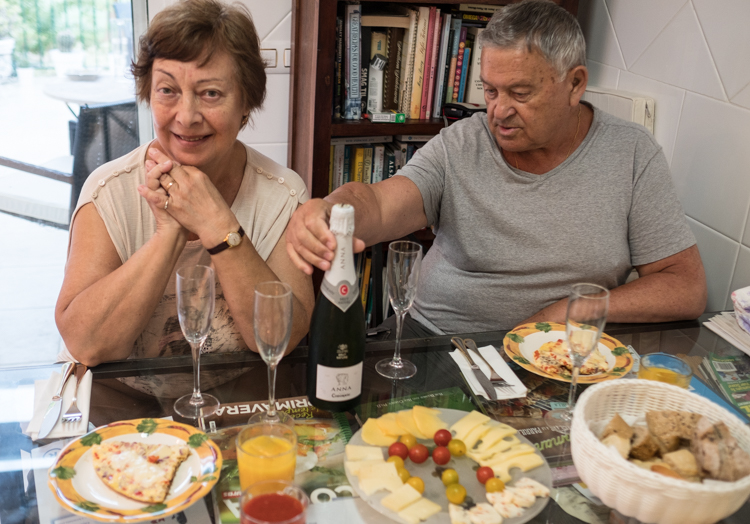 41_24
I had taken the day off, so after breakfast we drove to the mountains, which especially my brother-in-law loves. We took a walk in Aigües, one of my standard cycling destinations: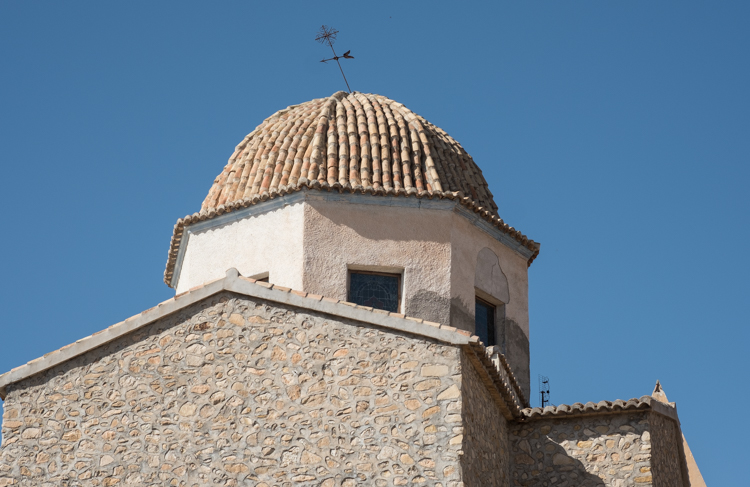 41_25
While having coffee at an outdoor café on the main square, I photographed these two young women who were busy making a selfie with their phone propped up on the concrete lamp post: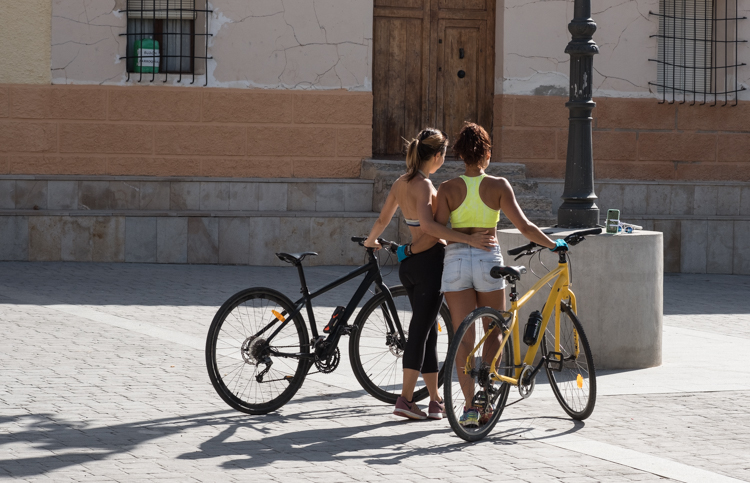 41_26
The priest's mail box: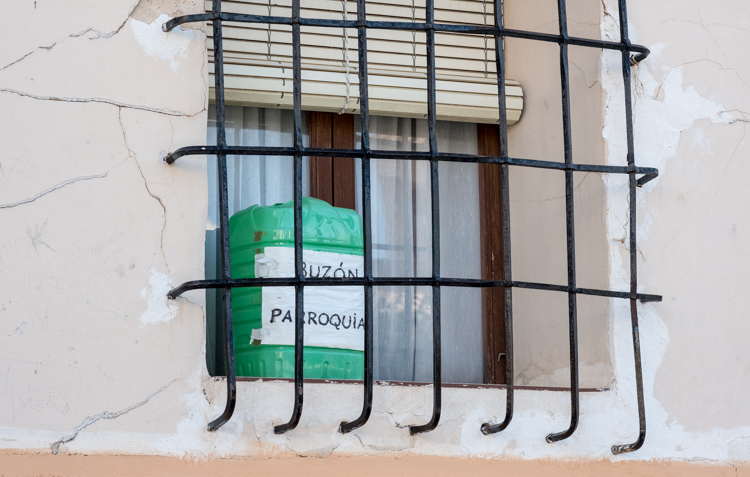 41_27
Rat mural, Calle Mayor, Aigües: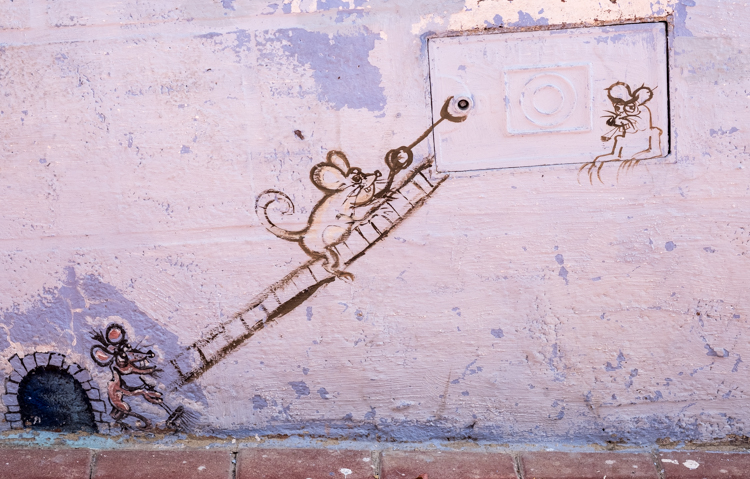 41_28
We drove around the hills some more, stopping to look at this strange mountain with a hole in it: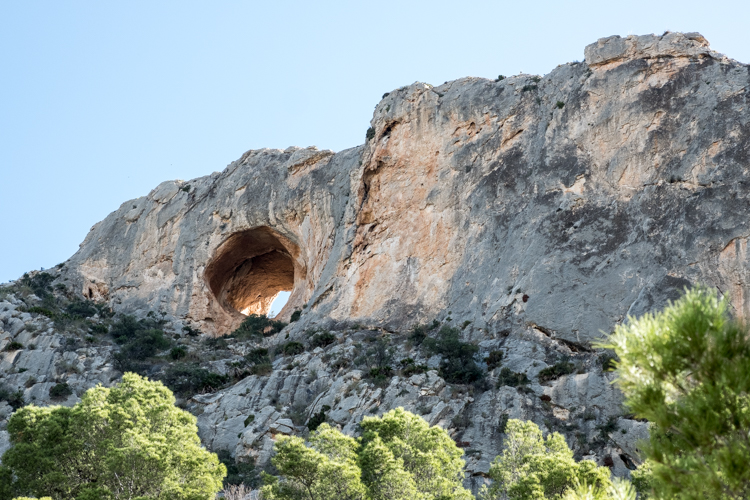 41_29
In the afternoon, I did a short bicycle ride, stopping to photograph this funny Dutch car in El Campello: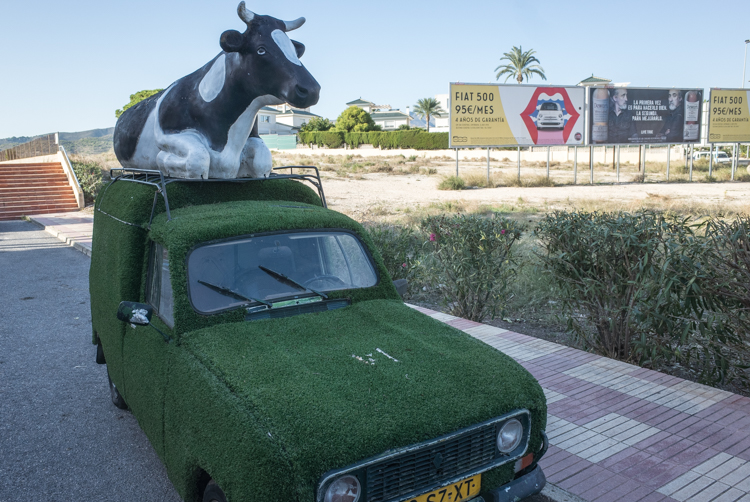 41_30
We spent the evening relaxing at home: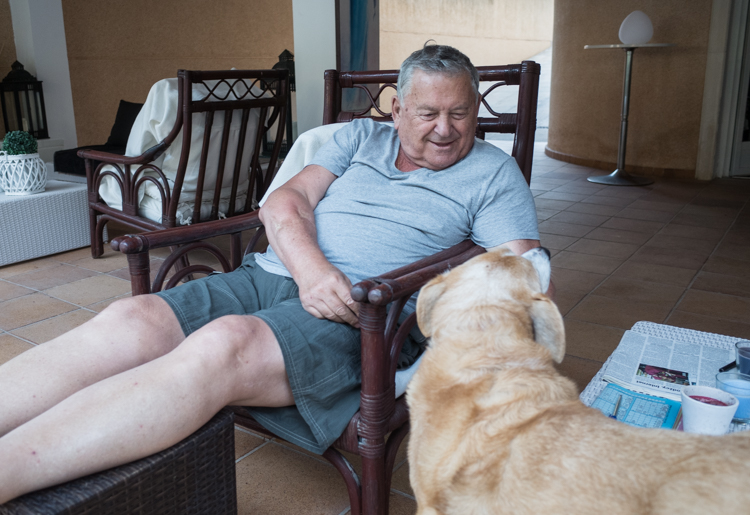 41_31
My dear 16-year old Cheeta gives me the look of love and devotion: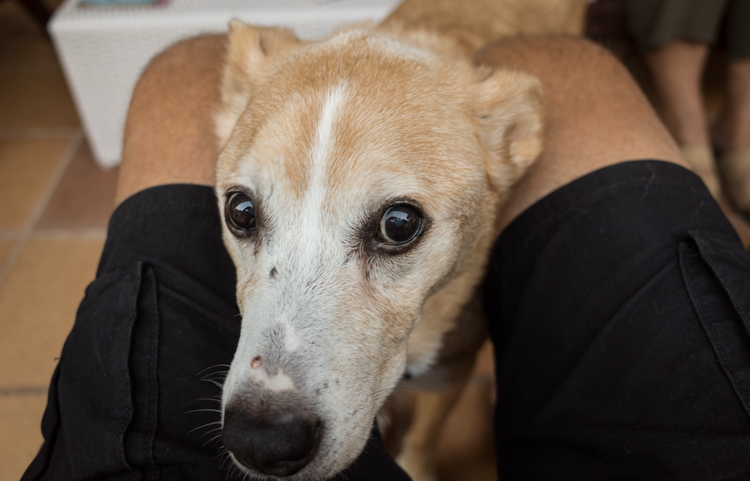 41_32
On Saturday morning, we drove up to Villajoyosa and spent some time on Playa Bol Nou, a wonderful little beach just south of the town: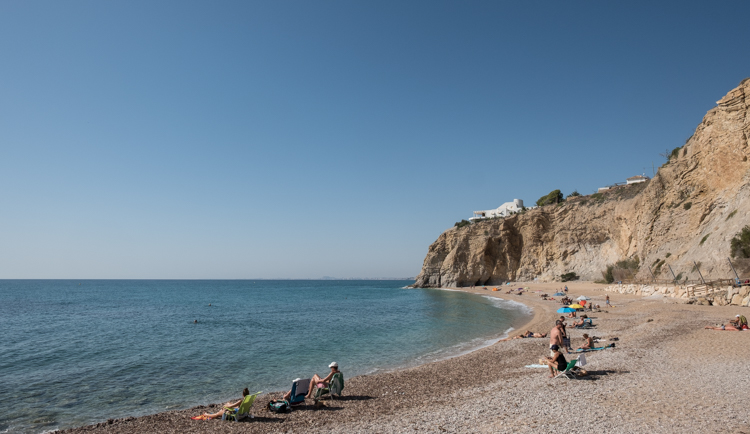 41_33
The rock and the sea: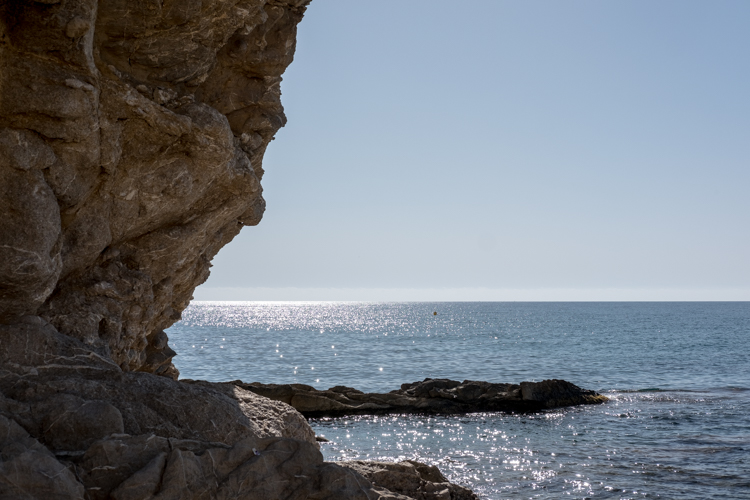 41_34
Just rock: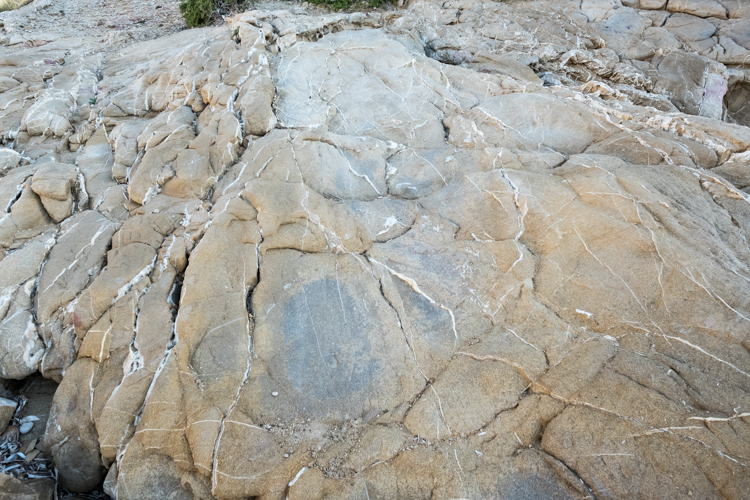 41_35
Lone paddler, Alicante in the background: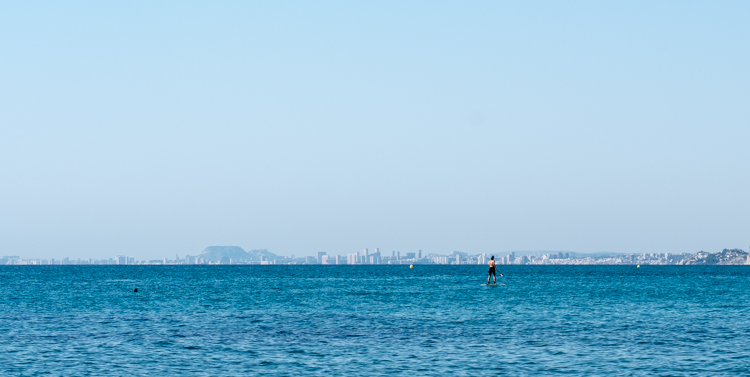 41_36
Reflective gate: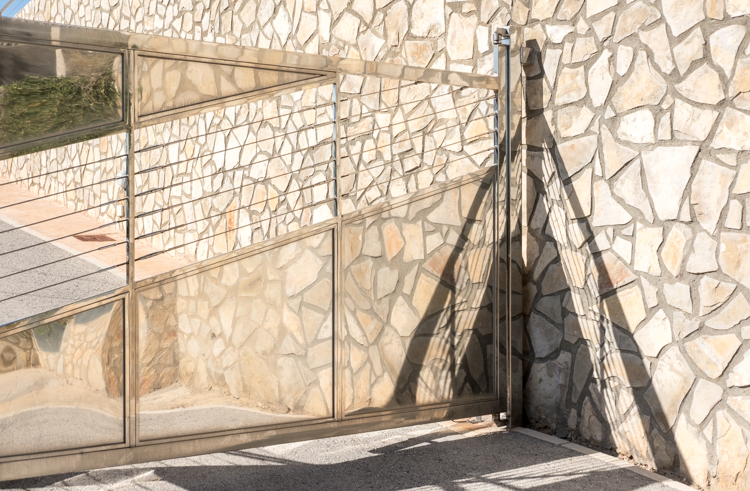 41_37
Saturday night, dinner is being prepared, Telesfor enjoys a Bloody Mary on my kitchen terrace: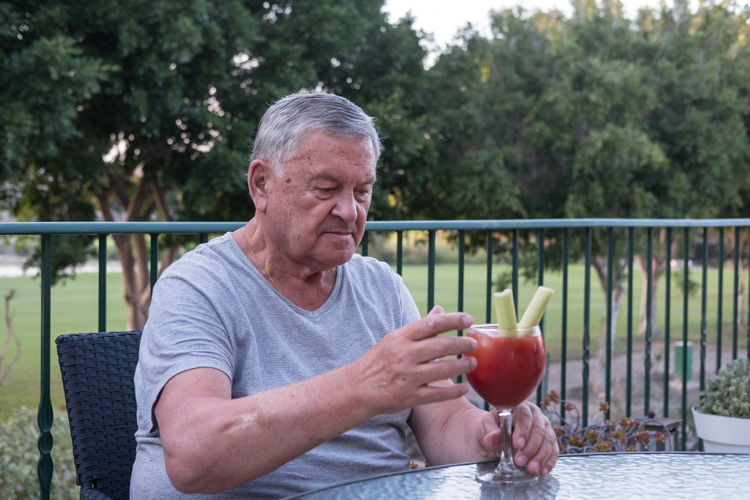 41_38
Irka and Telesfor were flying home on Sunday night. We started the last day of their visit in El Campello, where they had been celebrating the Moros y Cristianos festival for several days, and today was the culmination: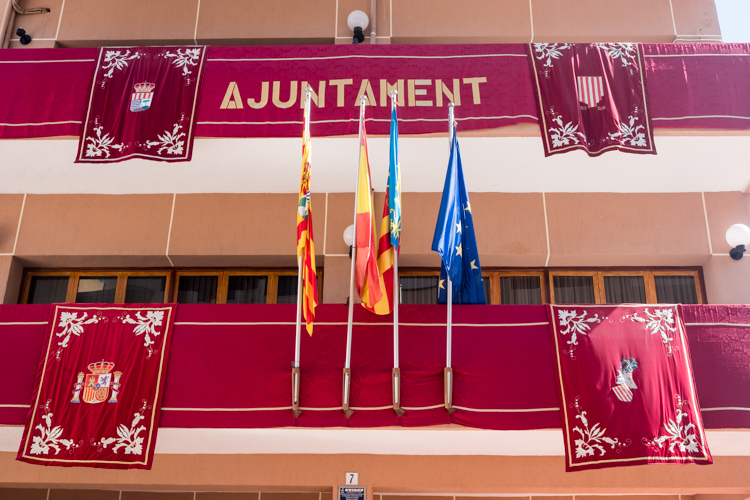 41_39
The main event of the afternoon was a fireworks display, called mascletà in the local dialect of Catalan, Valenciano. It may seem silly to have fireworks at 2 p.m. in bright sunshine, but Spain is a country that likes smoke and noise. So lots of people were making their way to the area where the mascletà was going to take place: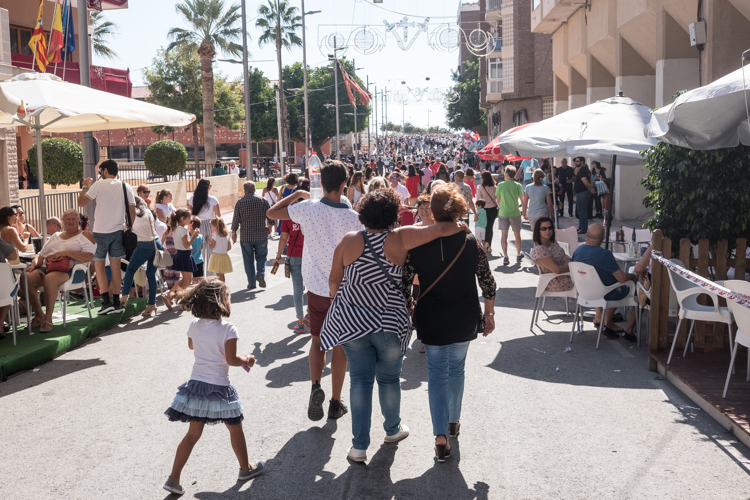 41_40
The crowds waiting for the fireworks to start: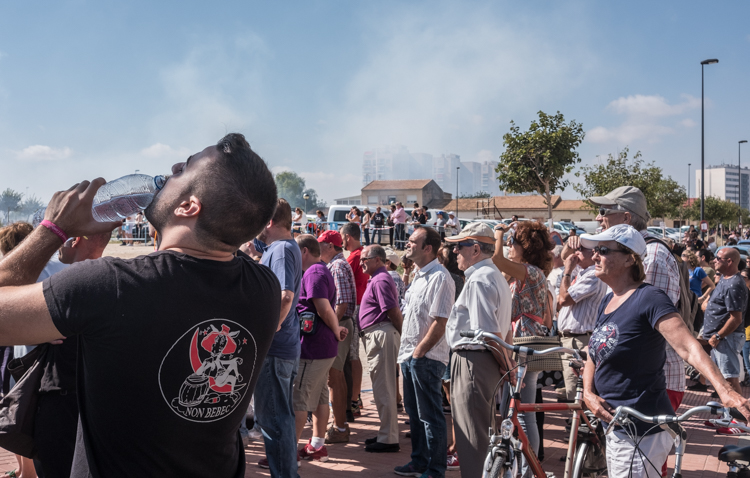 41_41
These people had a front-row view: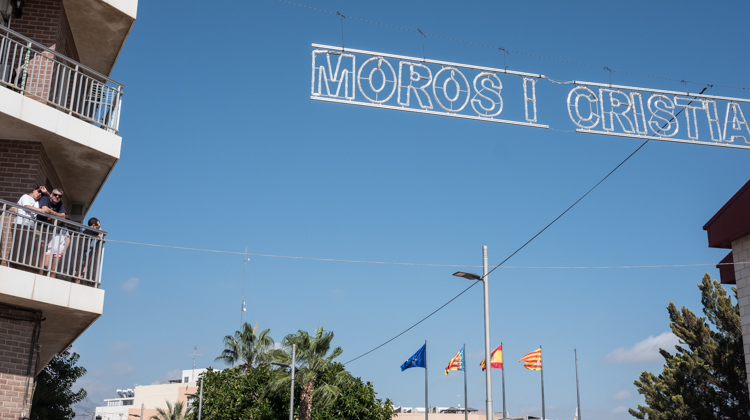 41_42
Smoke and noise: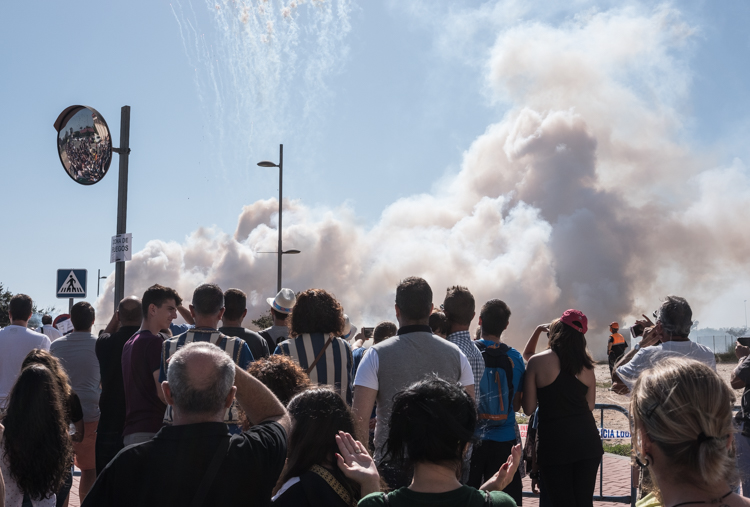 41_43
This little girl did not appreciate the noise: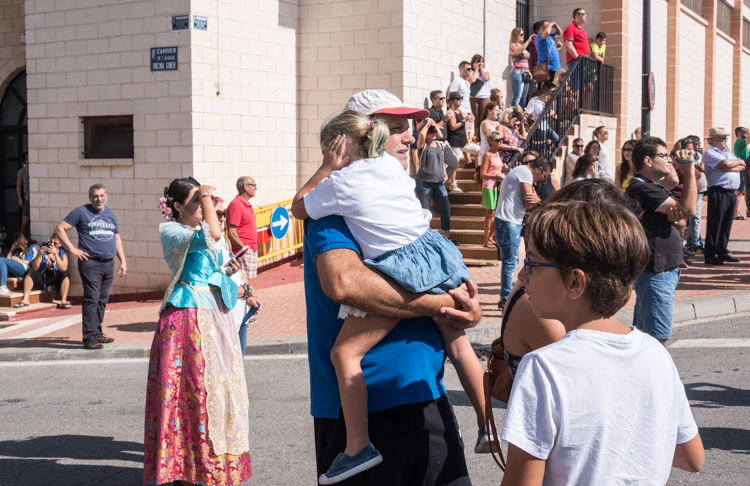 41_44
Well-dressed people leaving the grounds: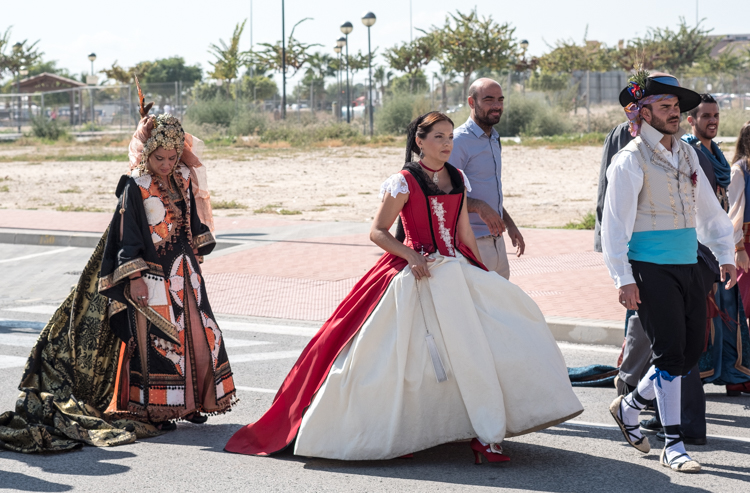 41_45

41_46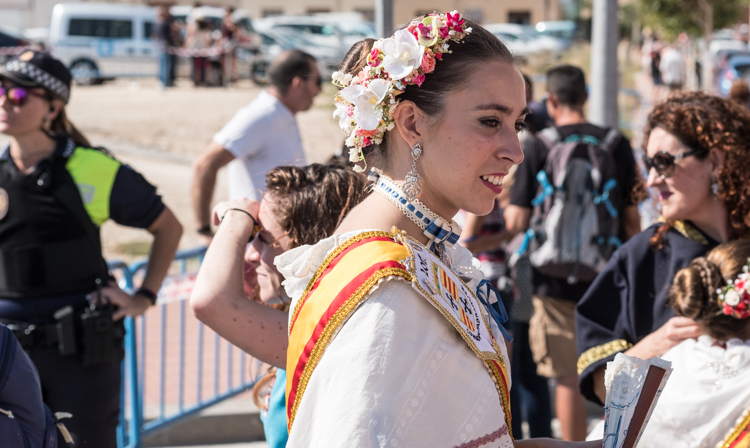 41_47
Irka and Telesfor's flight was leaving at 20:40, meaning that we had to go the airport around 18:30. And since they were going to arrive home in Wrocław around midnight, there would be no real dinner for them. So my wife decided to prepare a big, late lunch for them to tide them over. The centerpiece was a vegetable paella: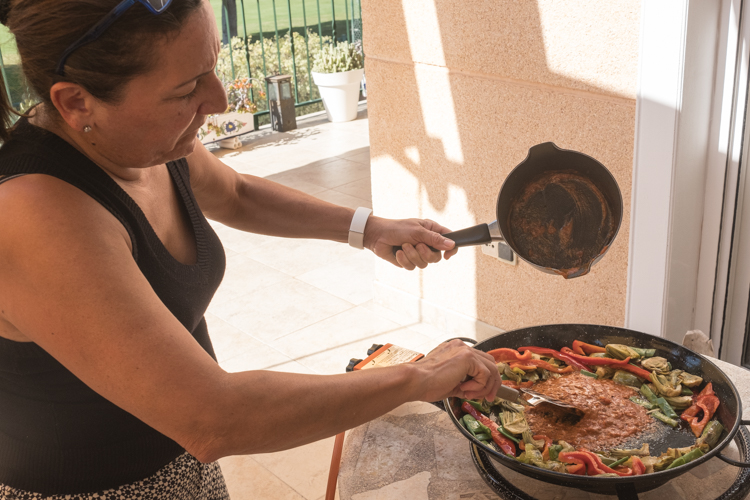 41_48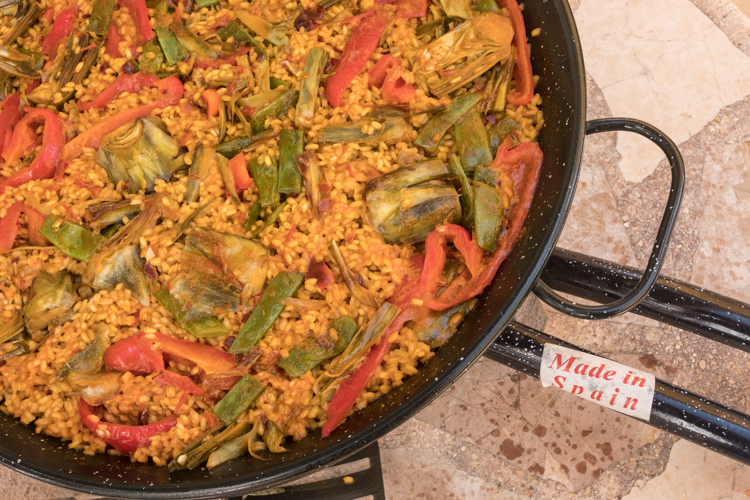 41_49
For the non-vegans, there was also a delicious, oven-baked dorada (gilt-head bream):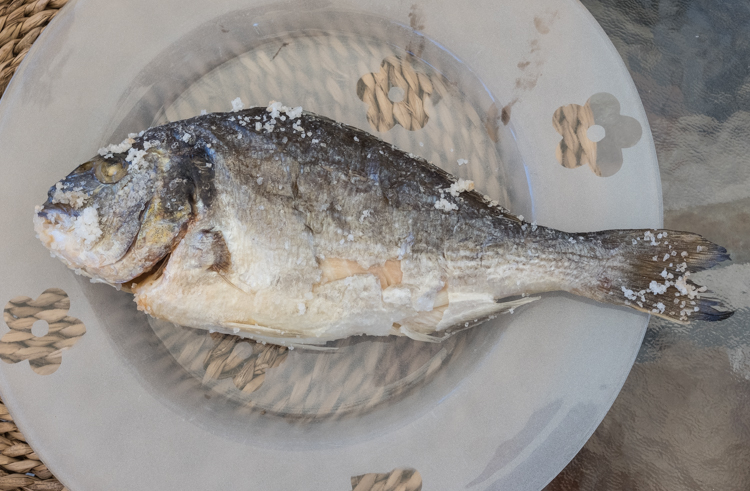 After digesting the lunch for a couple of hours, I took my visitors to the airport and we said goodbye, once again.