This week I have some ordinary life pictures.
This time of year the days are short here in Northern Europe. When I drive the children to school around 7.45 a.m., the sun is just rising. Most of the time it is cloudy and rainy, but sometimes one gets lucky with a glorious sunrise like this one, taken one morning last week on Waterlandseweg near my home: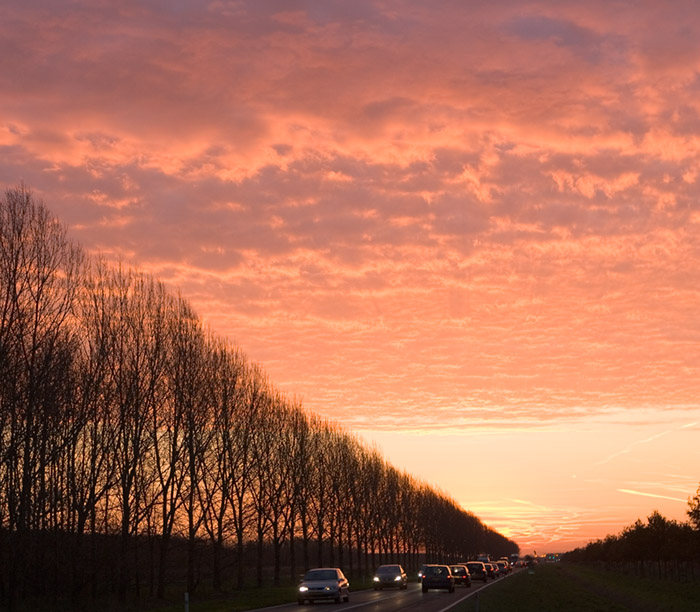 (Canon 1D Mark 2, 24-70mm L Canon, ISO 200)
Tuesday morning my 17-year old son and several of his classmates went to Berlin to participate in Model United Nations at the international school there. We parents took them to the train station but made sure we did not embarass them too much; so we kept our distance, although I did embarass my son as usual by taking pictures.
Just waiting: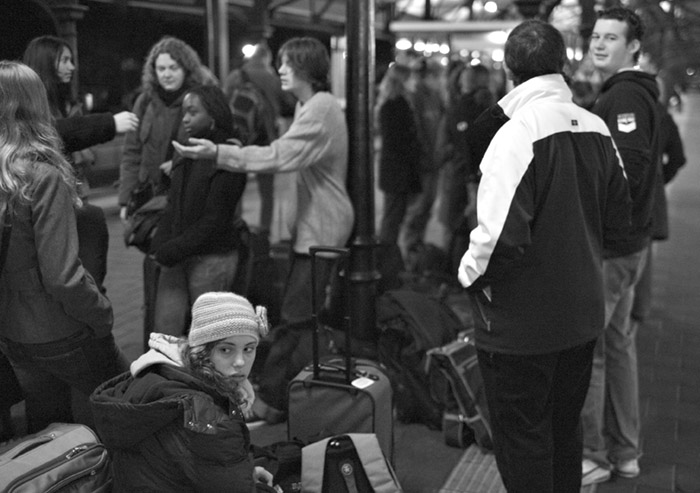 (Canon 1D Mark 2, 35mm L Canon, ISO 1600)
Talking: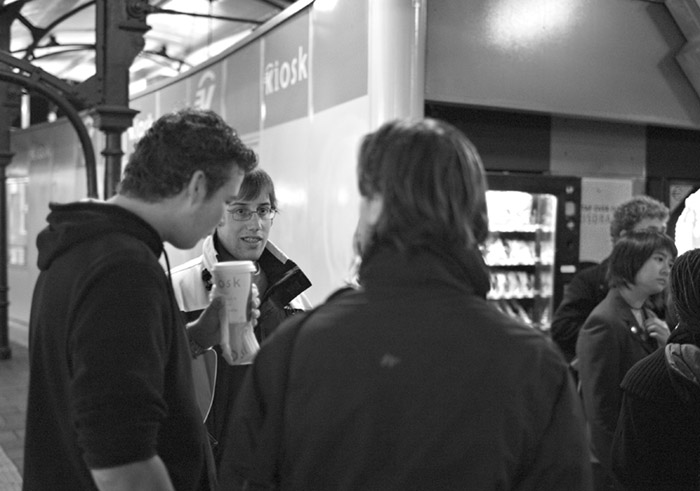 (Canon 1D Mark 2, 35mm L Canon, ISO 1600)
Piling into the train: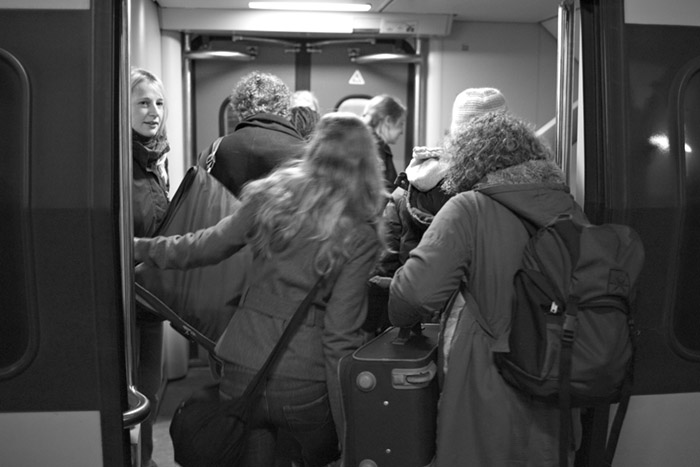 (Canon 1D Mark 2, 35mm L Canon, ISO 1600)
I work in Eindhoven, a place not known for much besides being the original home of Philips. Here are two landmarks of the city. Evoluon is a building constructed by Philips in 1966 to celebrate the company's 75th anniversary. Today it is a conference centre and supposedly the best-known structure in Eindhoven. There is definitely something very 60s about it: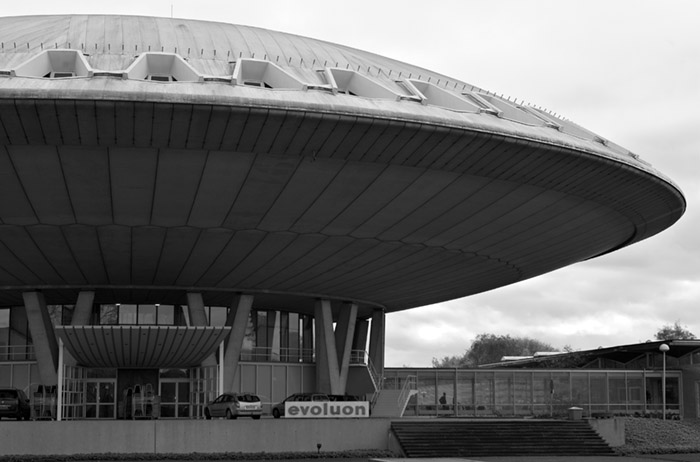 (Canon 1D Mark 2, 24-70mm L Canon, ISO 200)
A more inviting place in Eindhoven is the Stratumdijk, the main bar street. Those of my co-workers who studied in Eindhoven all have fond memories of this street (or maybe not so many memories…):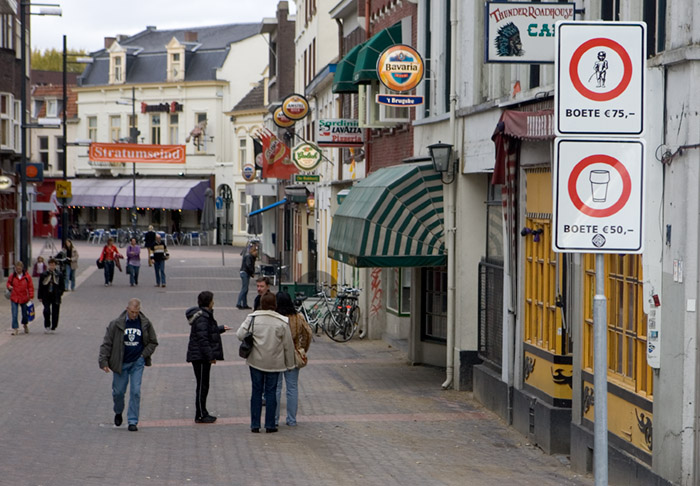 (Canon 1D Mark 2, 24-70mm L Canon, ISO 200)
Finally, one morning I stopped in the town of Zaltbommel on my way to work, as I often do. I am used to seeing horses or goats grazing in all sorts of places in this country, including in the middle of town, but this time there was something different. A circus was in town, so the camels were having breakfast: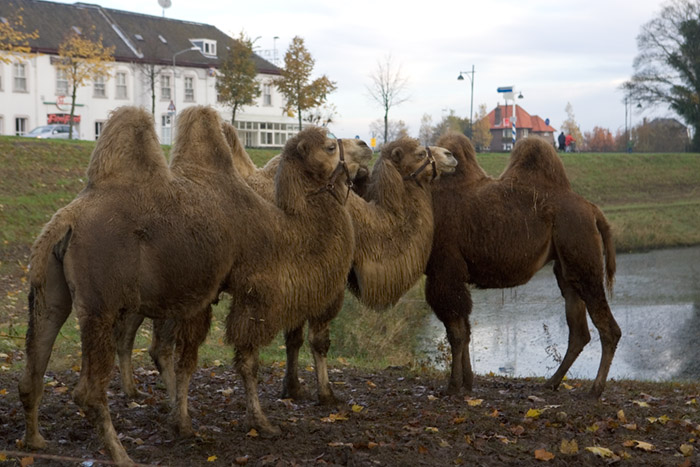 (Canon 1D Mark 2, 24-70mm L Canon, ISO 400)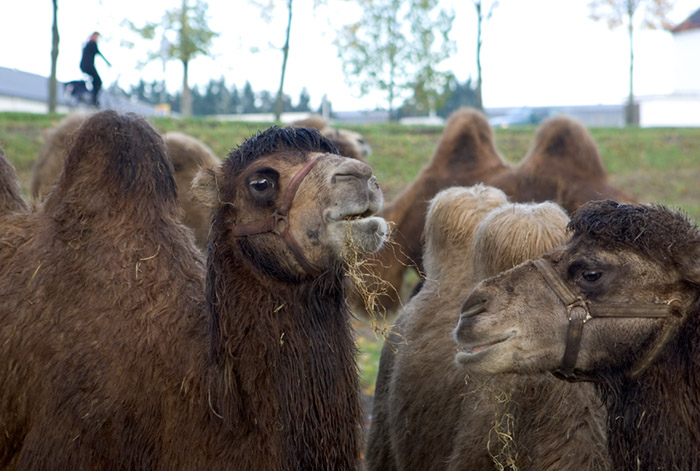 (Canon 1D Mark 2, 24-70mm L Canon, ISO 400)