Most of the pictures this week come from a visit to a bodega called Sierra Salinas, near Villena about 50 km from Alicante. It is rare to be able to visit during harvest time, as most bodegas are too busy to entertain visitors. But the Bacchus wine club has good connections.
Before getting to the wine, a couple of "miscellaneous" pictures.
Main
I have recently been photographing my colleagues in the office for a project. This is Martin with his newborn daughter: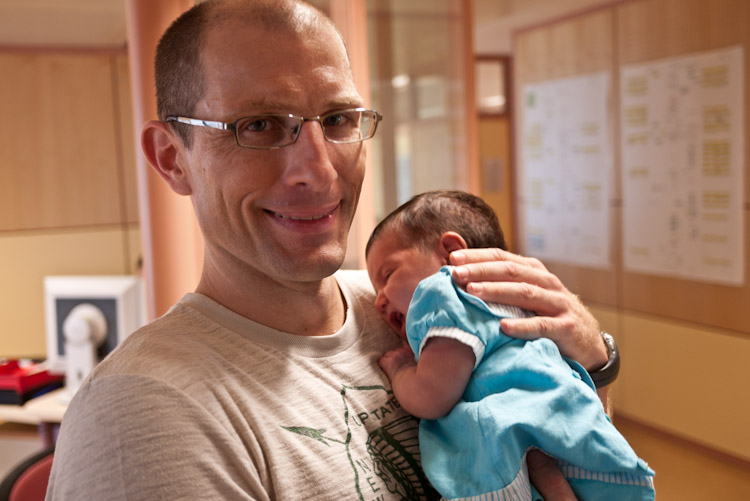 Alternates:
Alternate 1
Woman and her dog outside the Aldi supermarket in El Campello. I cycle past this spot almost daily, and have often noticed her. She is not homeless, but seems to spend her entire day hanging out with her dog outside this supermarket. She does not beg; just hangs around: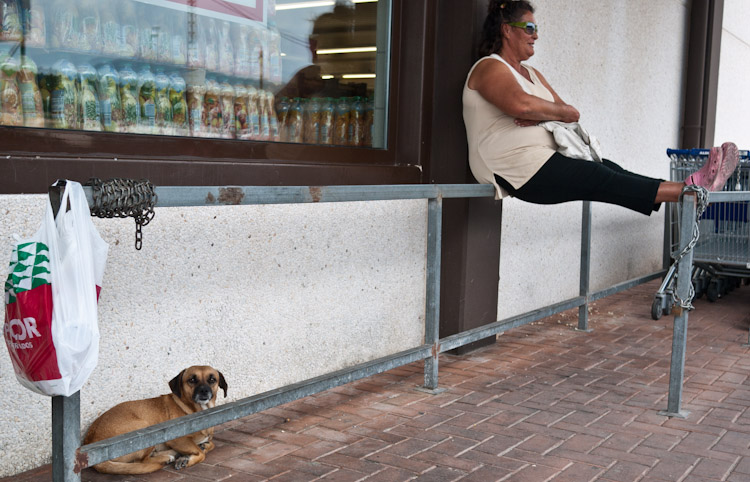 Alternate 2
This is the Sierra Salinas vineyard. Note the cyclist on the road in the foreground. Hard to imagine a nicer place to ride: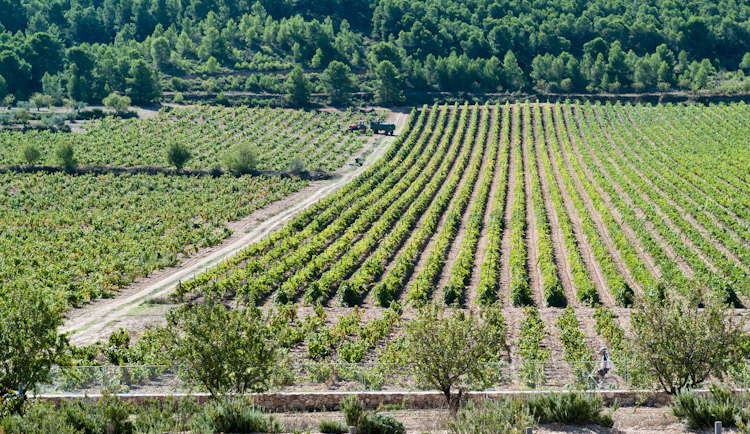 Alternate 3
Road leading up to the vines: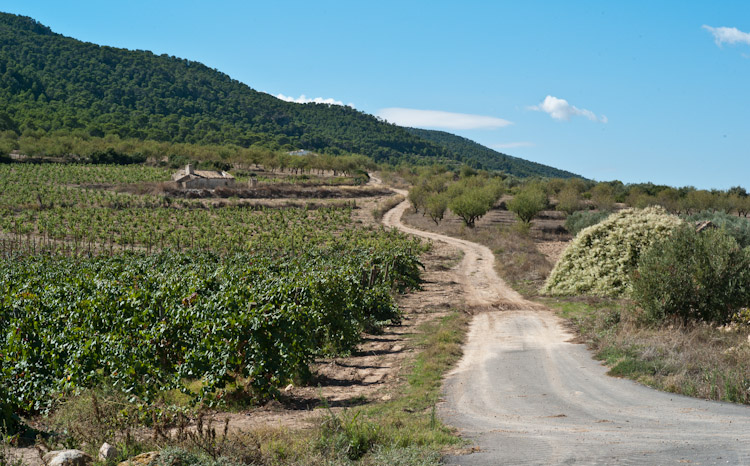 Alternate 4
That is what it is all about: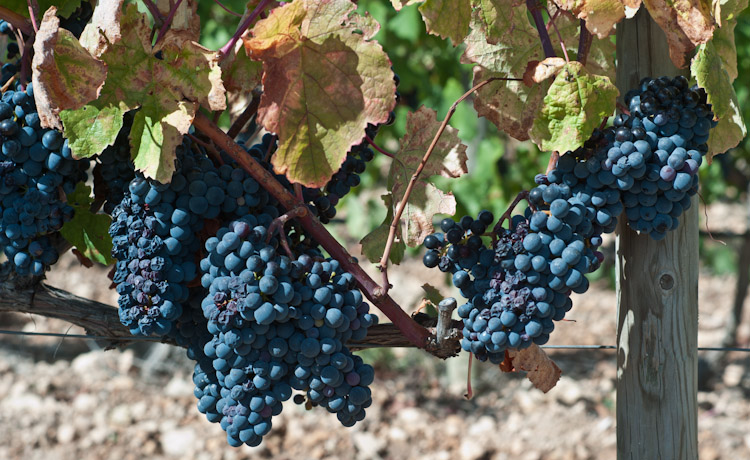 Alternate 5
The grape pickers appear to be from South America. The work is hard, but they are paid by the hour, not by weight, so the pace is quick but bearable. The pickers select each bunch to pick that day, according to maturity: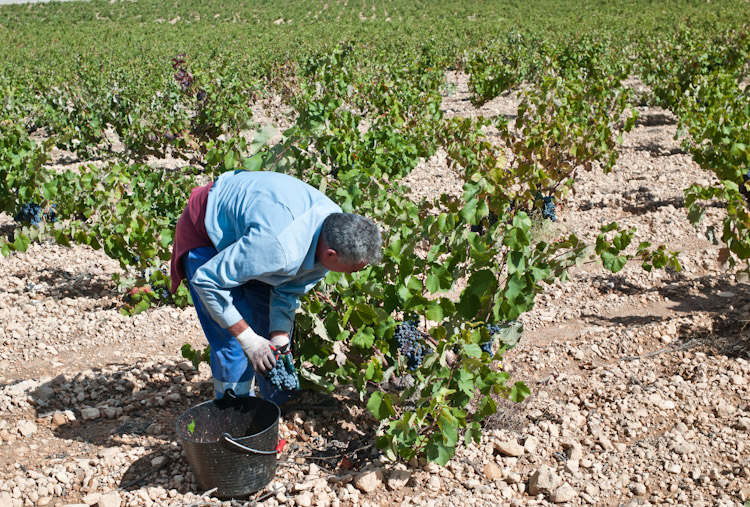 Alternate 6
The first step in the grapes' journey: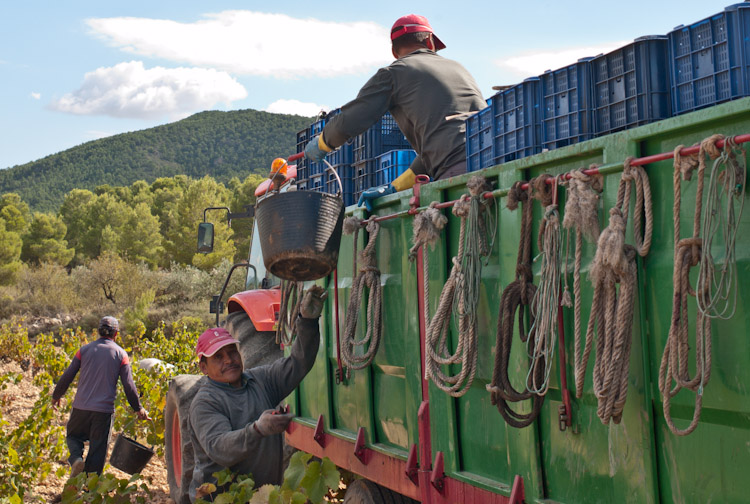 Alternate 7
Once unloaded, the grapes are cleaned of leaves etc., and then stripped from the stalks in a machine: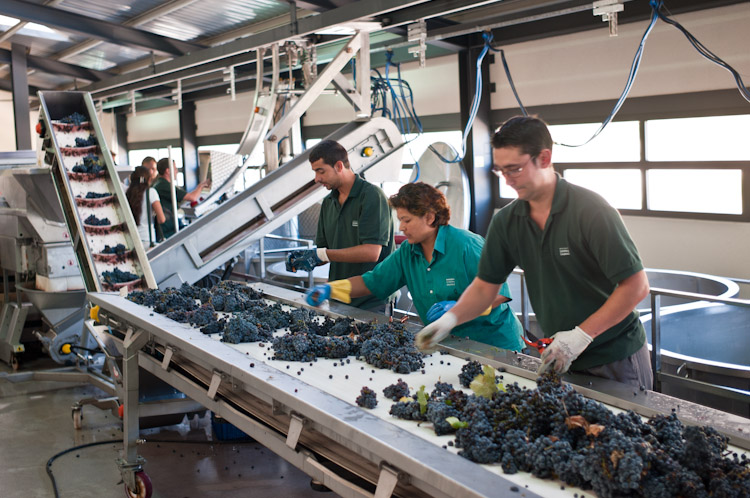 Alternate 8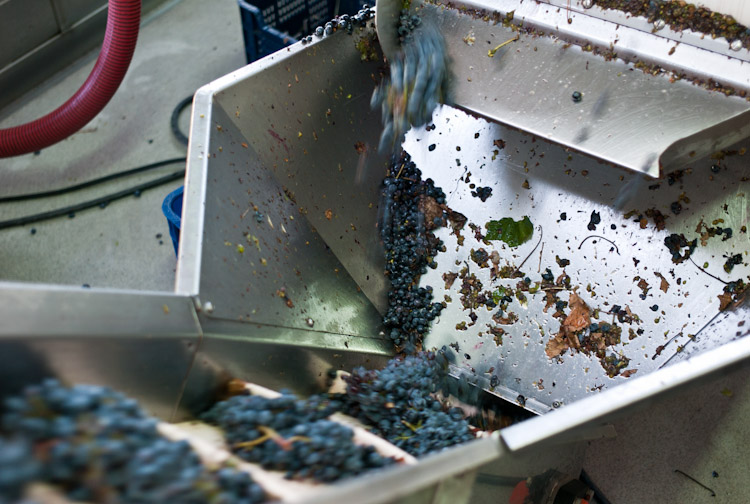 Alternate 9
Grapes falling into the tank where the initial fermentation will take place: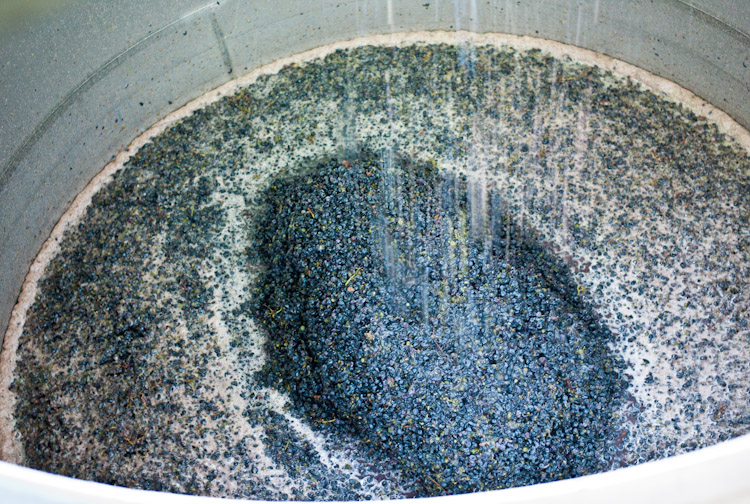 Alternate 10
Tasting room for professionals. This is where Robert Parker and his ilk come to try Sierra Salinas wines: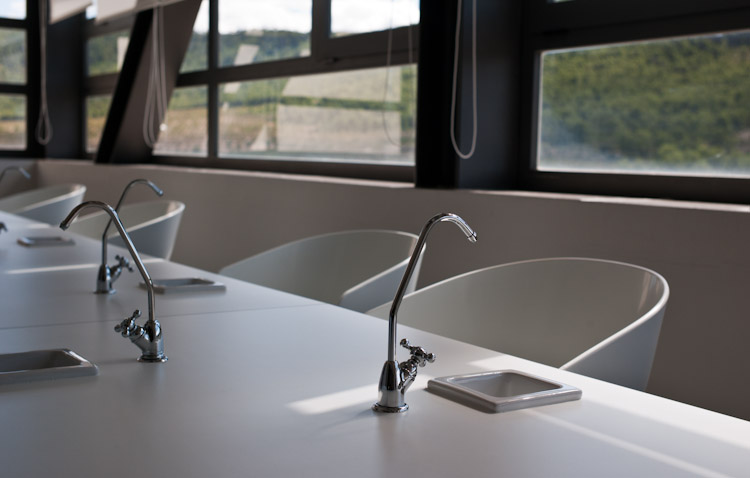 Alternate 11
Bottles and bokeh:

Alternate 12
Barrels and bokeh: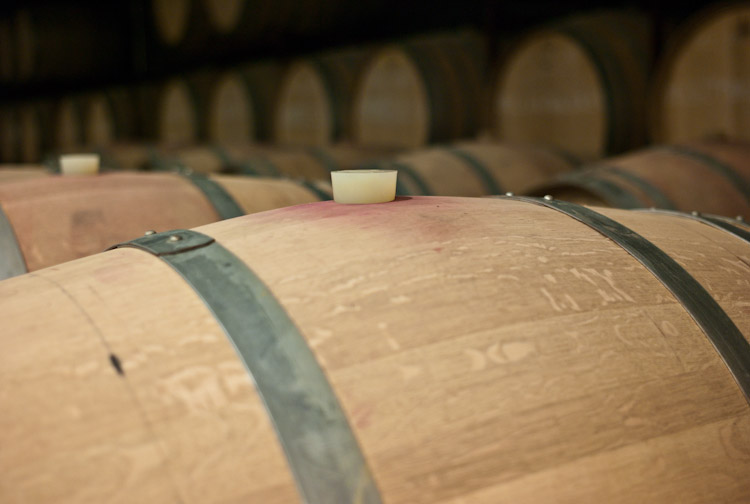 Alternate 13
Finally, the high point of the visit–the tasting is about to begin: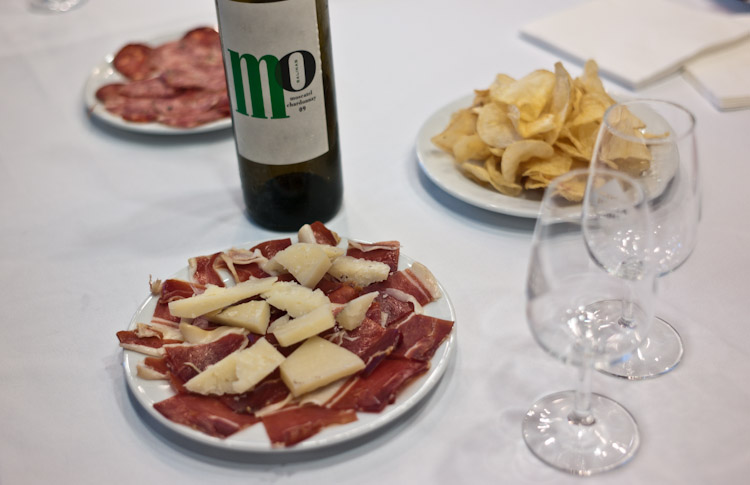 More about the bodega here.