We had a major event at work last week, the Plenary meeting of the European Observatory on Infringements of IP Rights, that we hosted. But the main event was on Saturday, when I went to the town of Rojales for an Oktoberfest celebration put on by my artist friend Jenni who is German but married to a Spanish guy and part of the wine family of Carmen and Hilarión in nearby Almoradí.
45_1
But first a bit of cycling, as usual. On Sunday I cycled to Benidorm, stopping at Platja Bon Nou in Villajoyosa, in my view the nicest beach on this stretch of the coast. This is the view looking south-east, towards Alicante: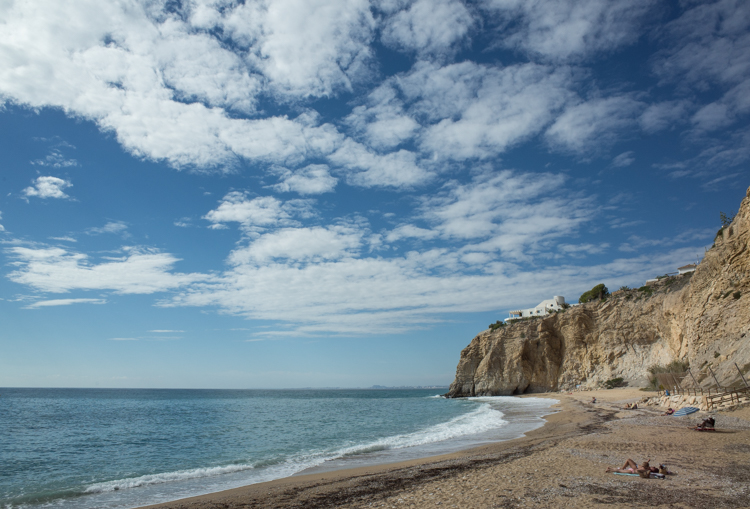 45_2
And looking north-west towards Benidorm: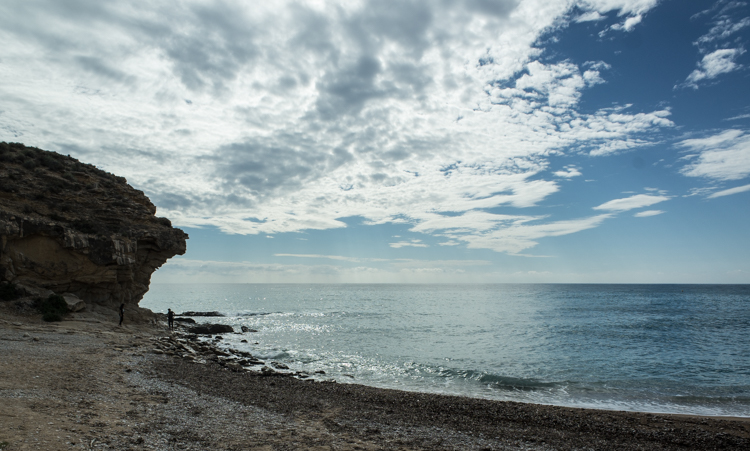 45_3
Later in the ride, I passed this sign for a nudist beach–apparently with a strict dress code: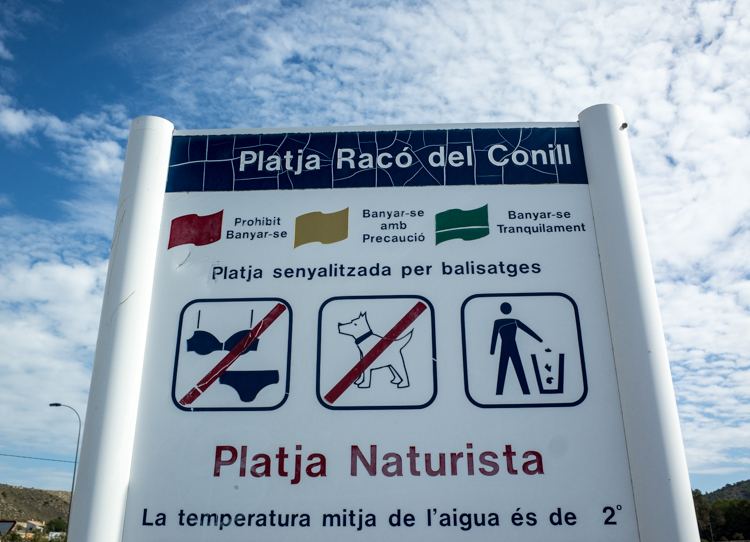 The next few pictures are murals and signs from the neighbourhood around the Mercado Central, where I took a brief pre-lunch walk one day.
45_4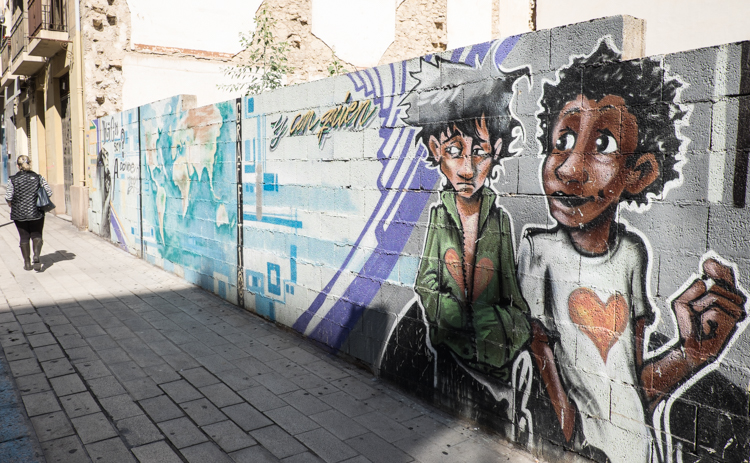 45_5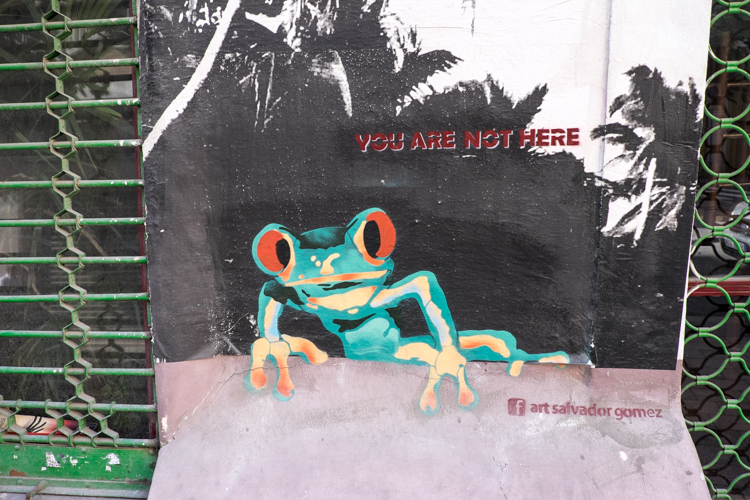 45_6
Vintage clothing: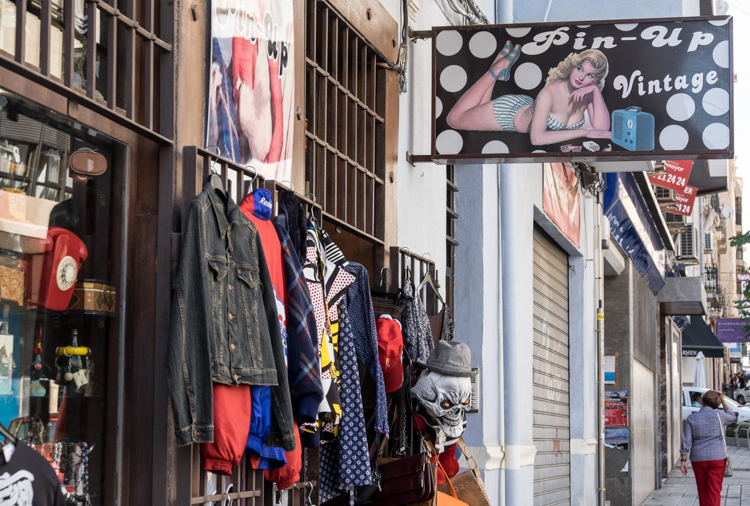 45_7
Doggie hair salon: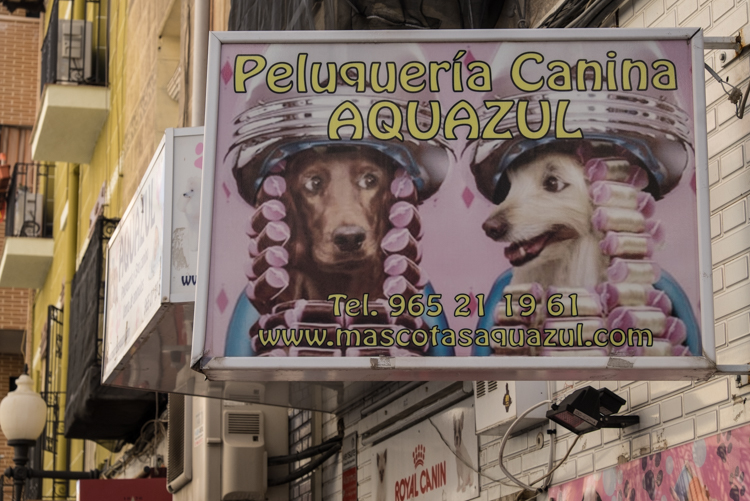 45_8
Human hair salon: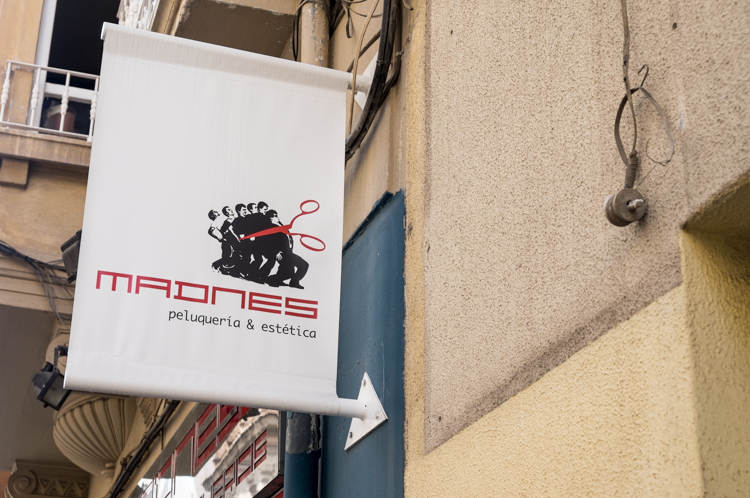 The Plenary was held at our office Wednesday and Thursday, with a dinner Wednesday night. It is an event which we host once a year, bringing together representatives of the 28 EU member states, rights owners lobbies, civil society, Members of the European Parliament and others with an interest in IP.
45_9
Mario and Stephanie confer. These two are responsible for a large part of the logistics of the event: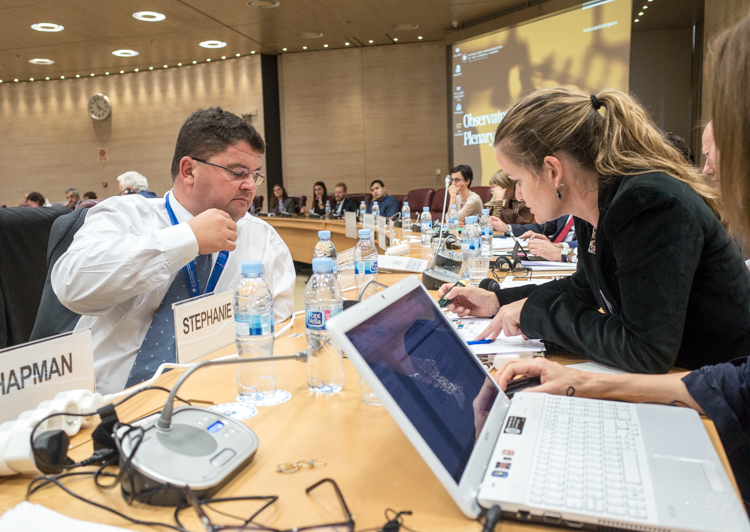 45_10
MEP Jean-Marie Cavada talks to his assistant: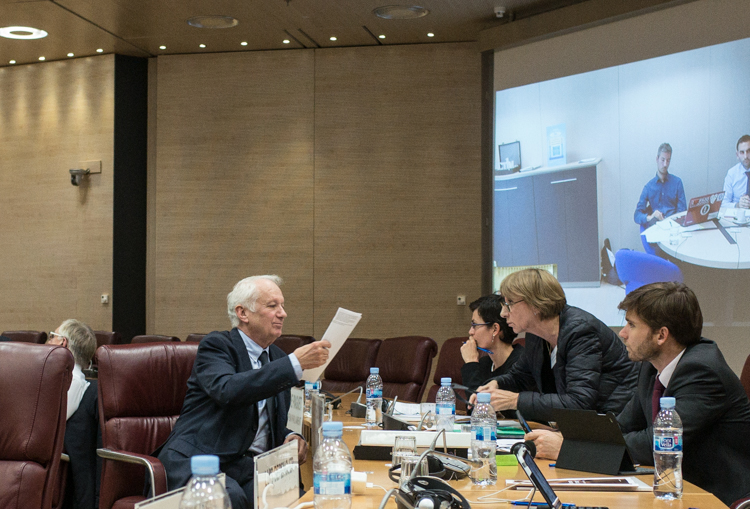 45_11
My colleague Claire interviews Enrico Turrin from the Federation of European Publishers: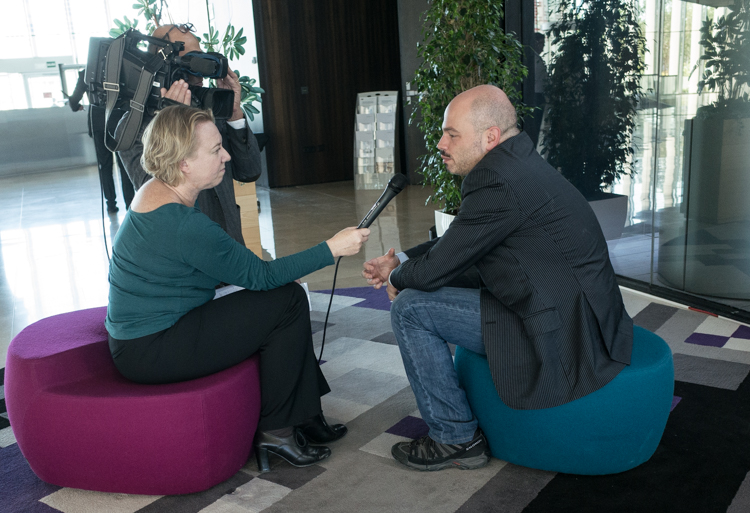 45_12
Claire at Thursday night's dinner, somewhat more relaxed: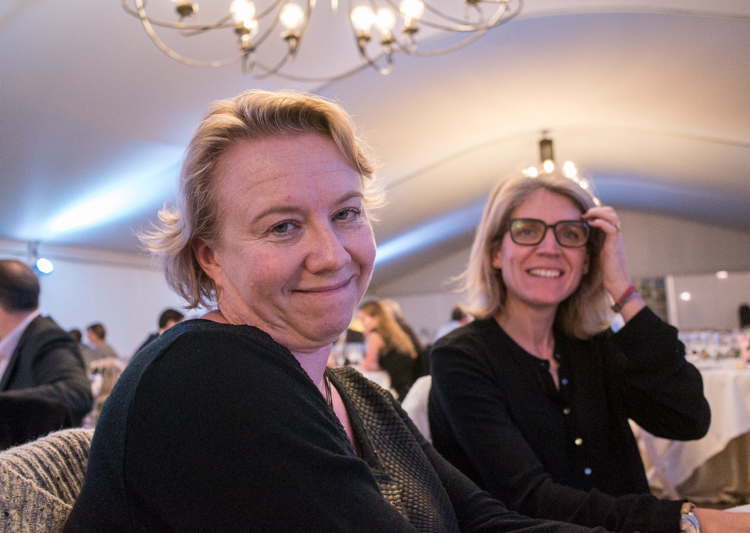 45_13
Two nice Latvians. Linda is a senior lawyer with the Latvian Patent Office, and we have become friends since we first met in April 2014. Next to her is Sergejs, a film producer and blogger whom we had invited to speak at the event: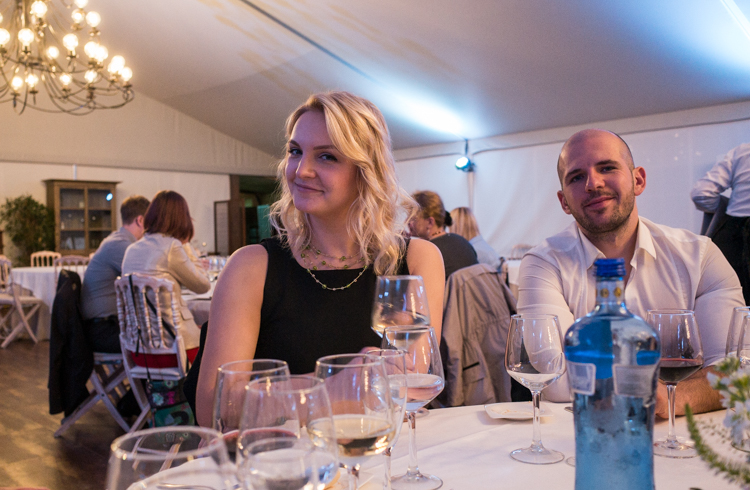 45_14
On Friday, to celebrate the successful Plenary, we went for lunch at Hostal Maruja, to enjoy it one more time before they close for the winter on November 1st: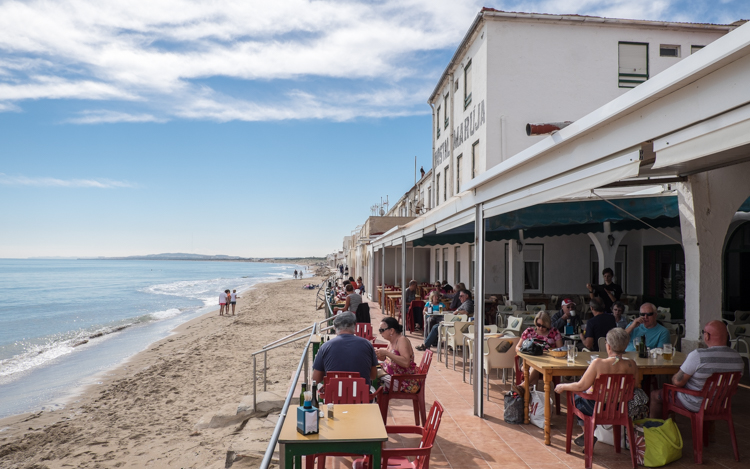 45_15
Looking north towards Alicante: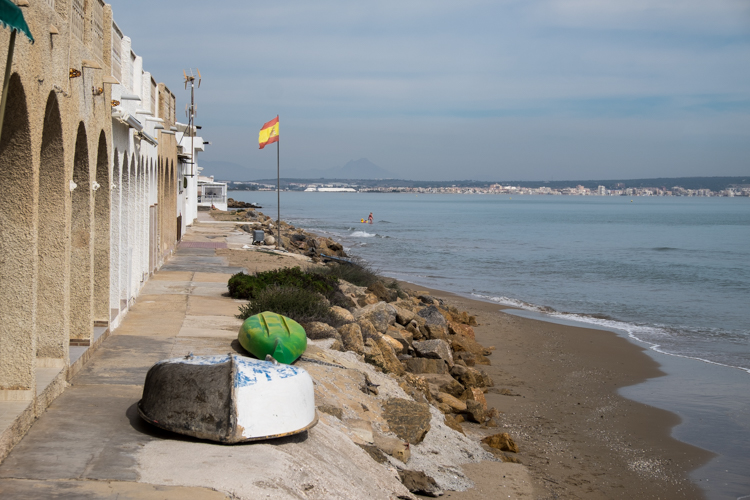 45_16
Looking south towards Guardamar: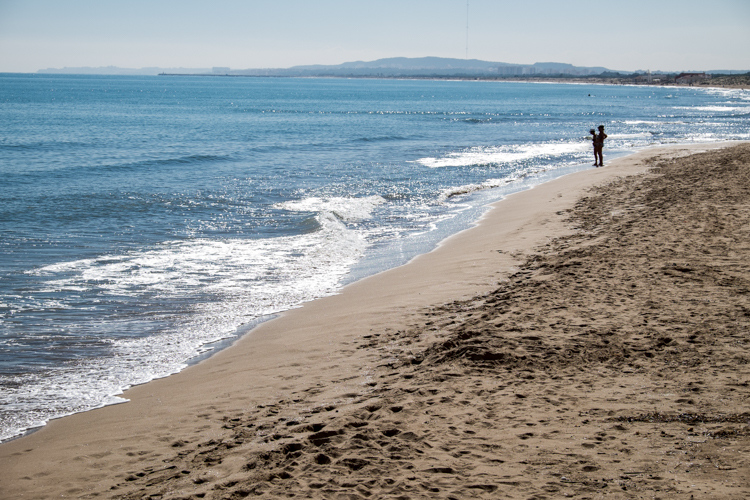 The rest of this week's images are from the Oktoberfest at Cuevas del Rodeo in Rojales. The "caves" are in fact manmade, and most are occupied by local artists. Among them is our German friend Jenni who does sculpture. But this day was less about art; it was more about beer, sausages and saurerkraut. However, I could not resist photographing some of the art as well.
45_17
The entrance to the complex: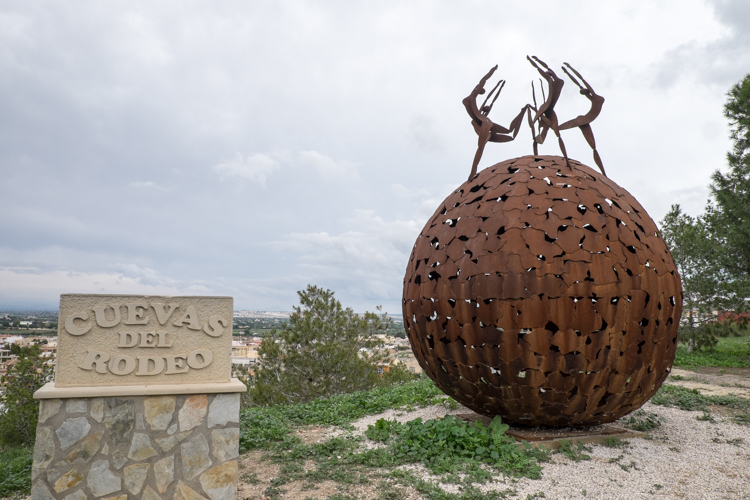 45_18
Mural and cat: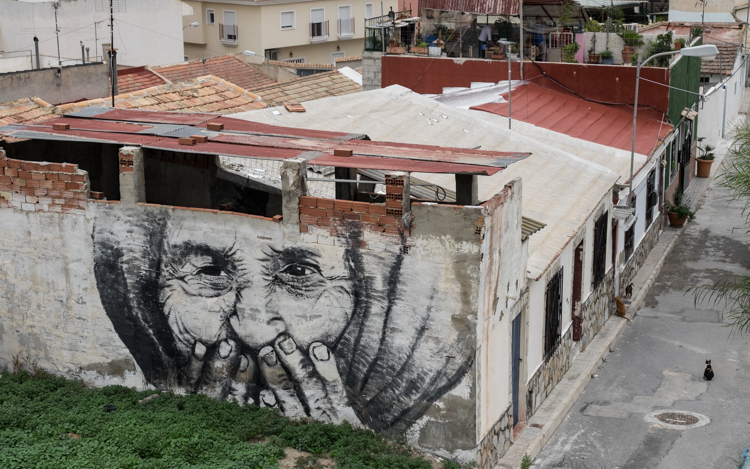 45_19
The toilet building–important to know where it is if one is going to drink beer: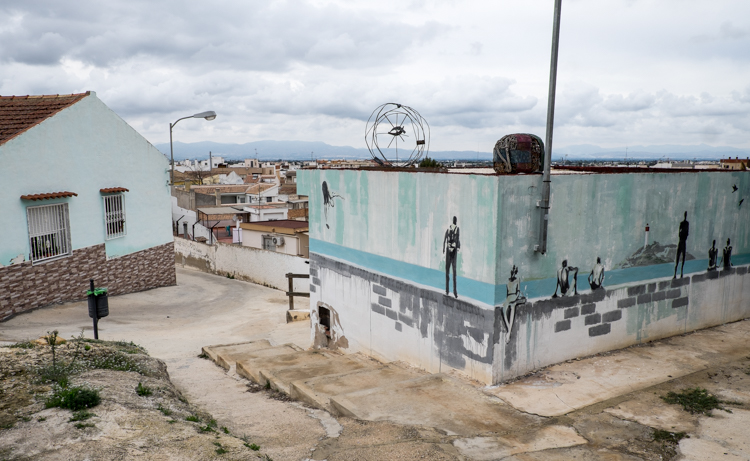 45_20
Dogs: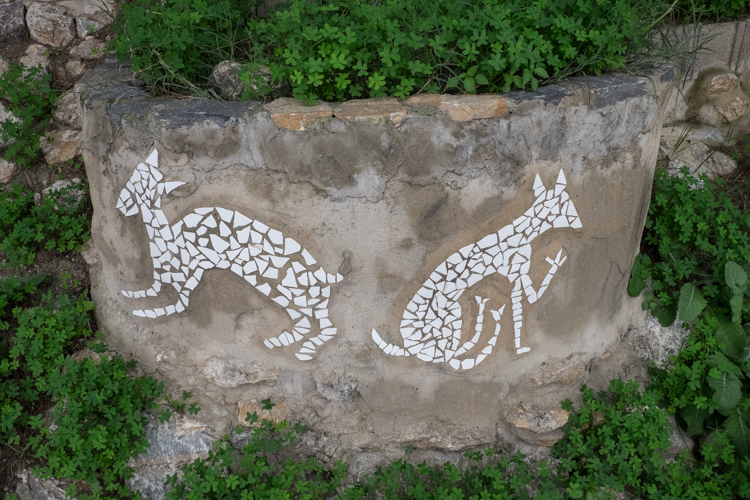 45_21
Wifi love: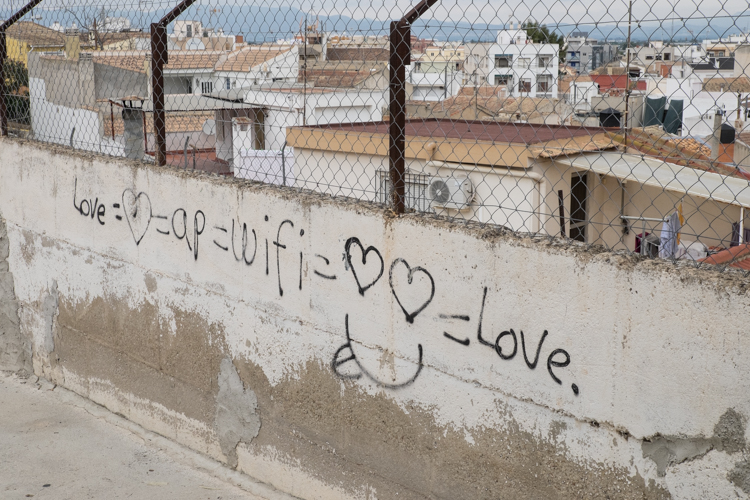 45_22
Sculpture: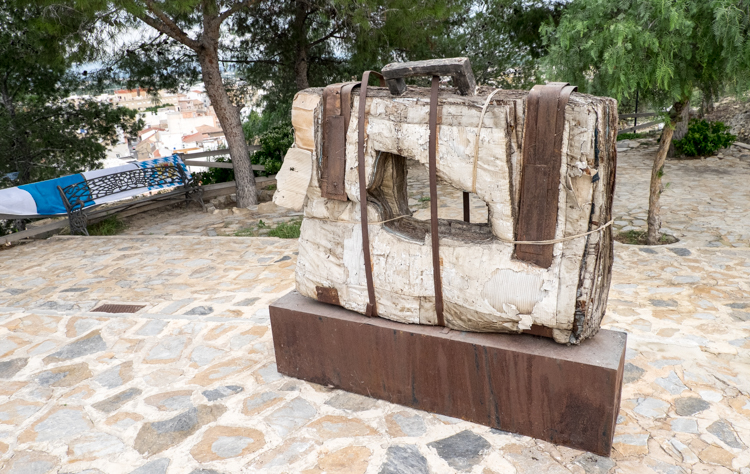 45_23
Door: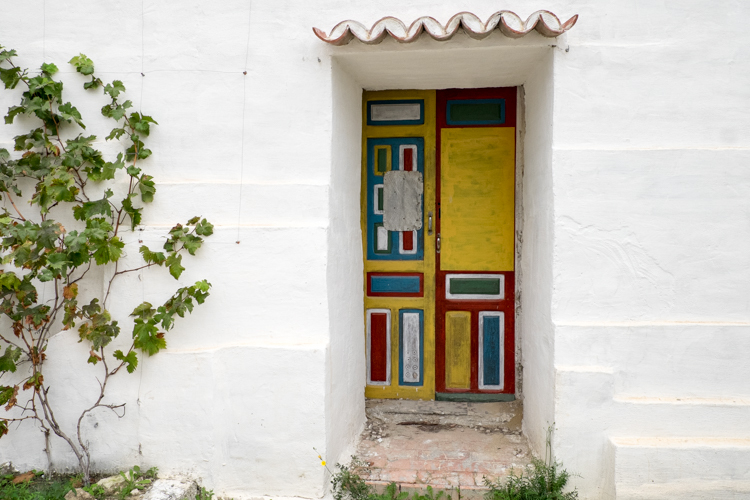 45_24
Jenni and her husband Hilarión serving bratwurst and potato salad: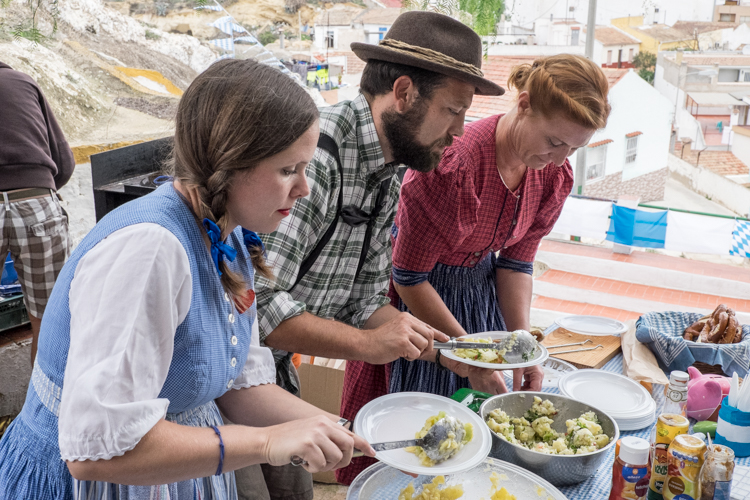 45_25
Paying close attention: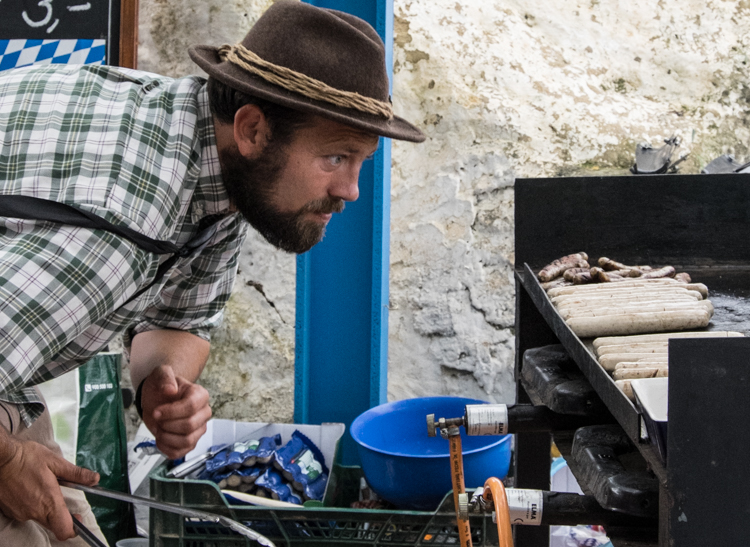 45_26
Preparing the Kartoffelsalat: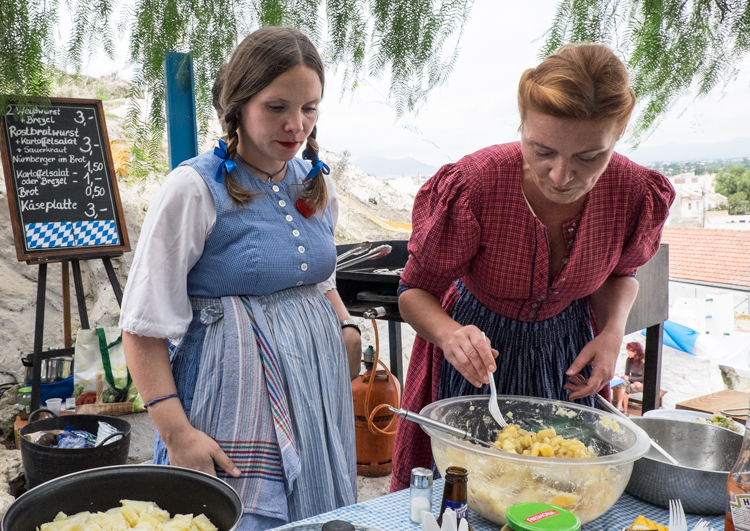 45_27
Quality check: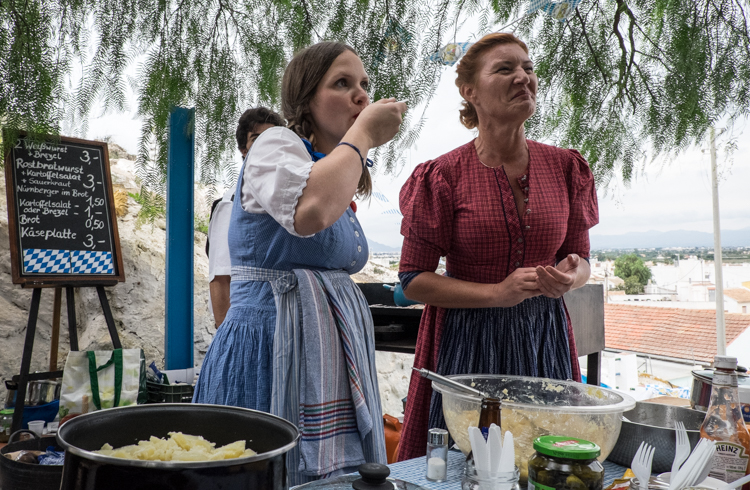 45_28
The quality check was successful: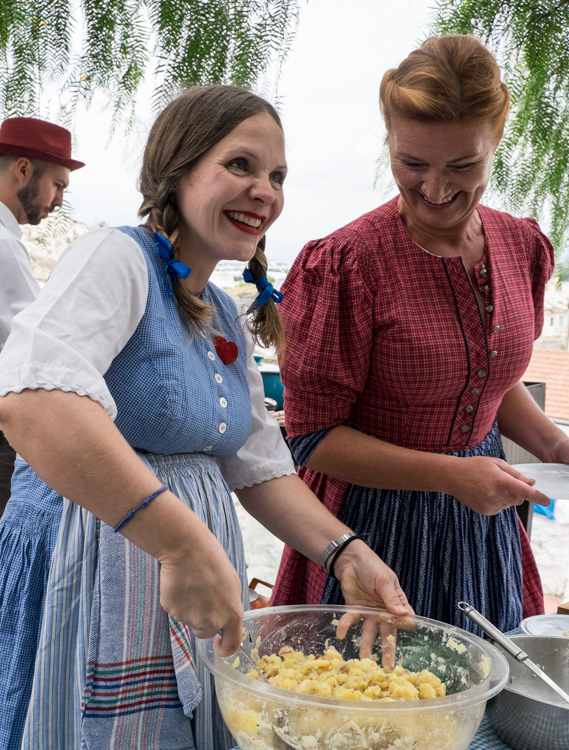 45_29
Goat cheese from Tibi. Perhaps not standard Oktoberfest fare, but delicious: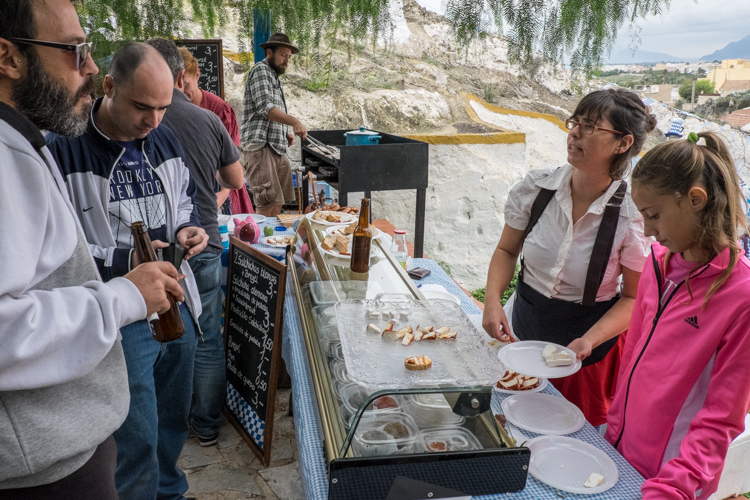 45_30
Both the food and the views were enjoyable: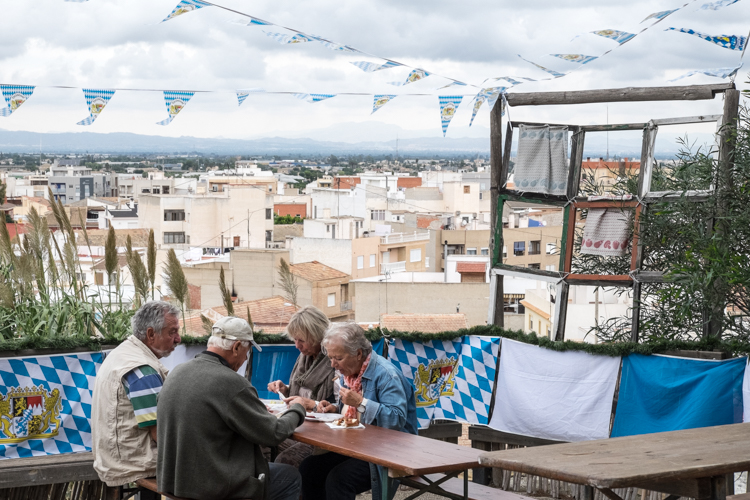 45_31
Eating: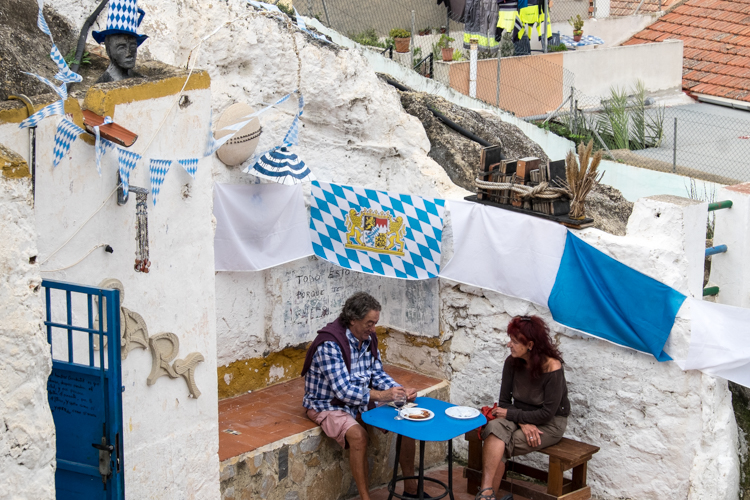 45_32
Looking on: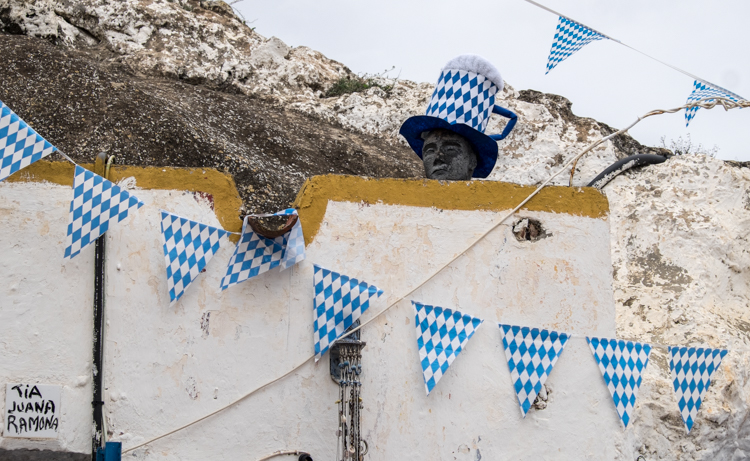 45_33
Flags in the wind: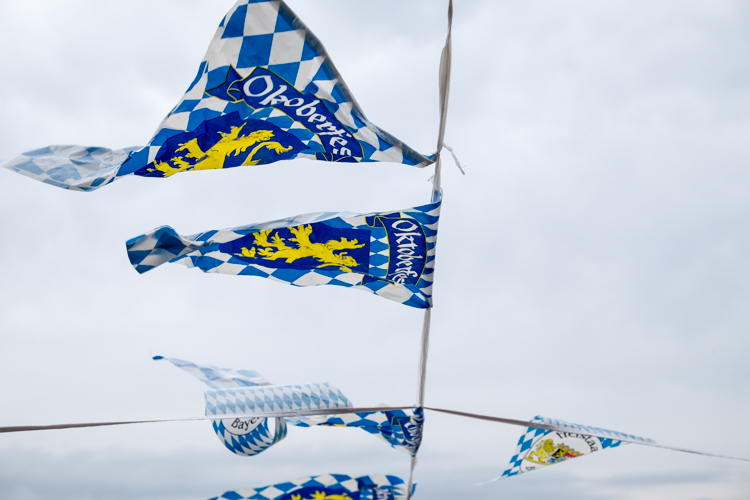 45_34
Bavarian banner: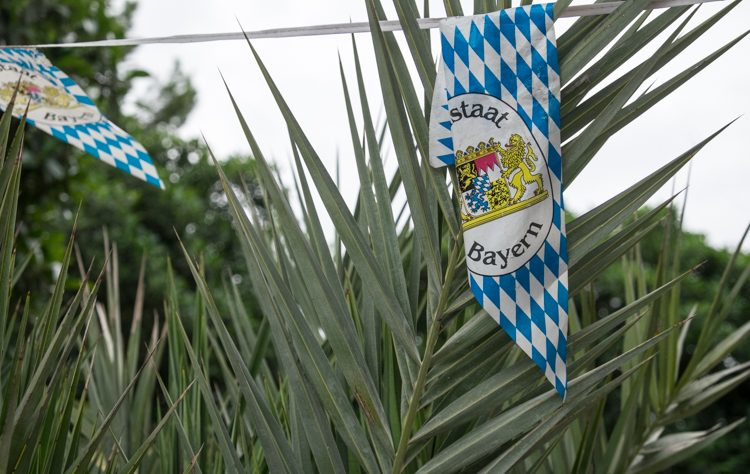 45_35
Smartphone: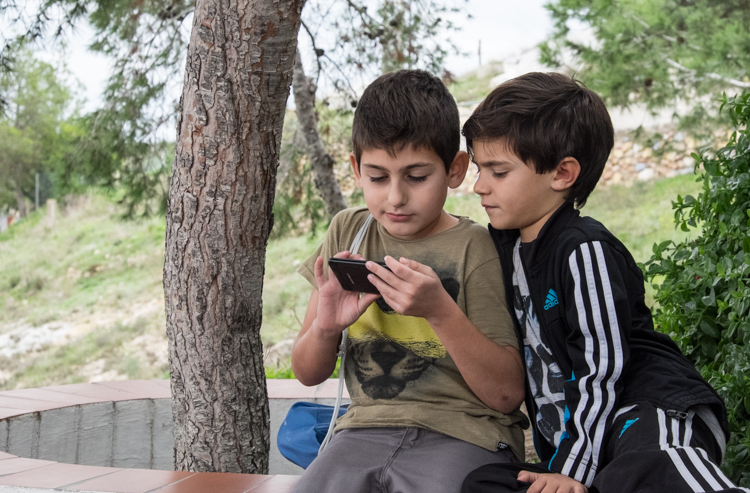 45_36
On the way up: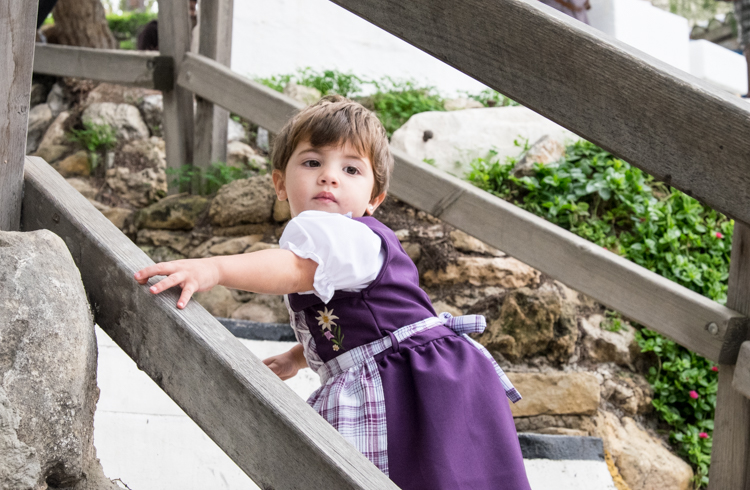 45_37
Looking at photos: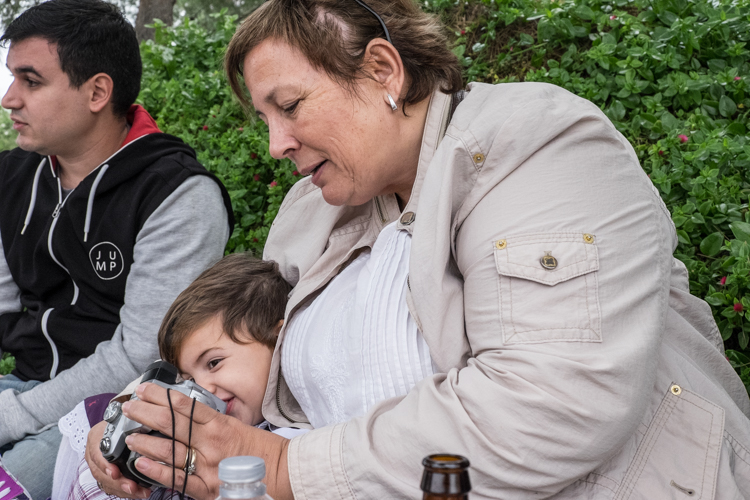 45_38
Engaged in conversation: