No trips this week, just work, cycling and getting together with friends.
43_1
We went out for dinner with two other couples one evening. This is a common feature of life in Spain; while people do entertain at home, it is far more common to go out for dinner together. Here are Eliot, his wife Asunta and Nereida. Their origins are Argentine, Catalan, and Spanish/Algerian, respectively: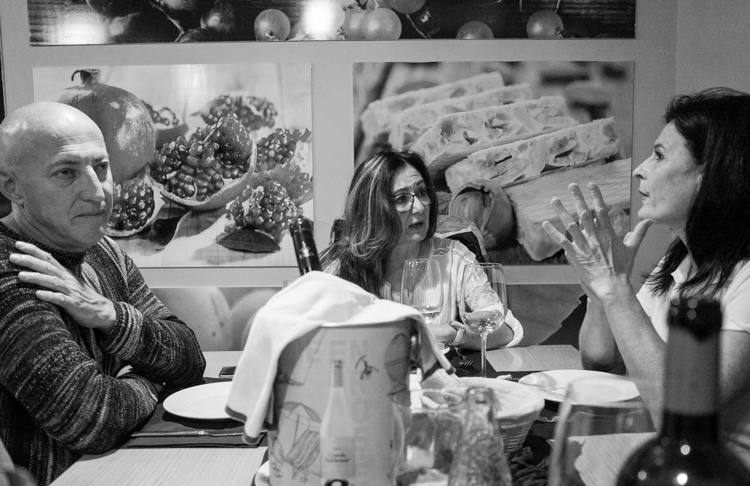 43_2
Serious conversation: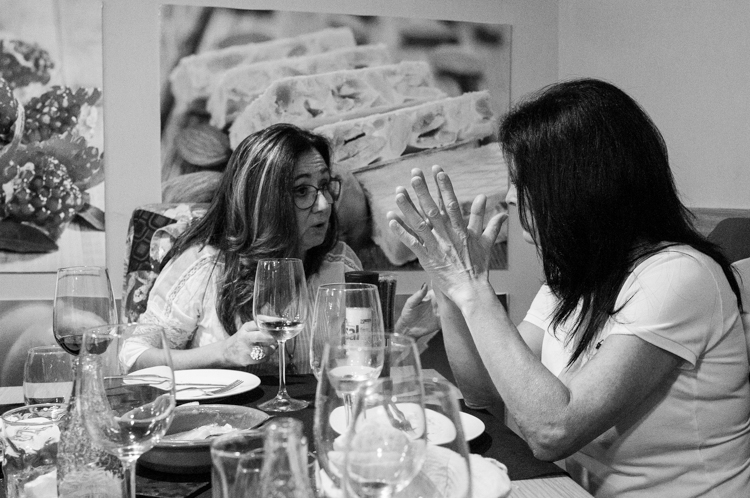 43_3
Less serious conversation: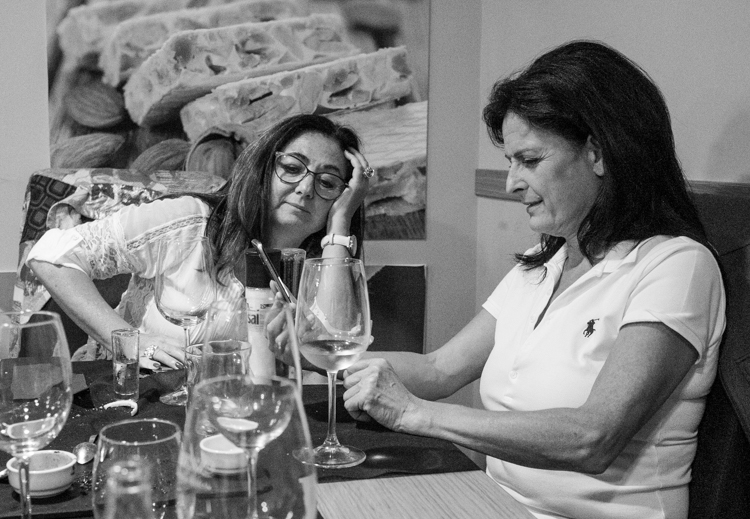 43_4
End of discussion: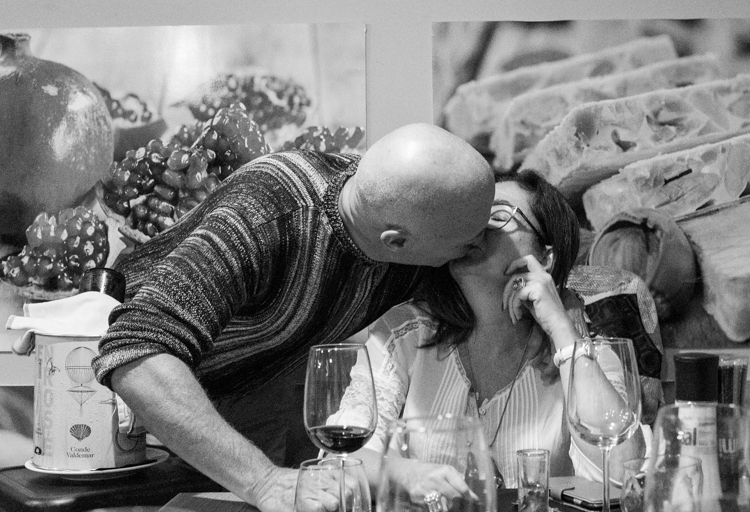 The next four pictures were taken while cycling.
43_5
One day, towards the end of the ride, I was forced to stop for a couple of minutes. The herder looks back towards the tail end of his flock and tries to hurry them: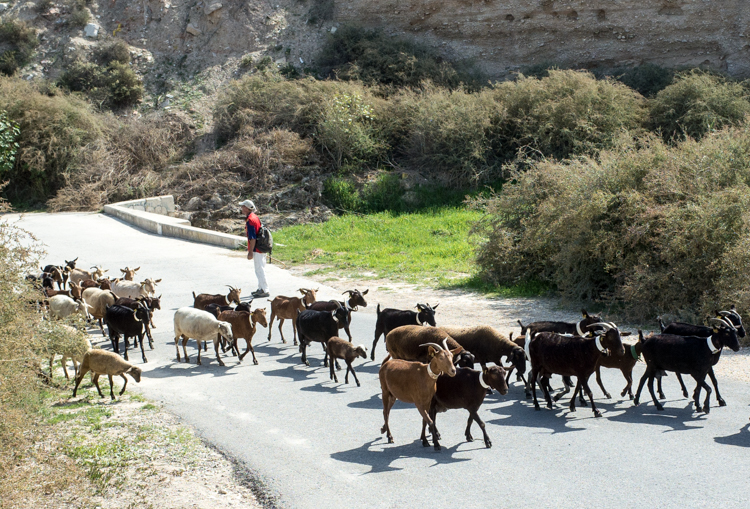 43_6
Then he decides that he needs to go down there to make his point more clearly: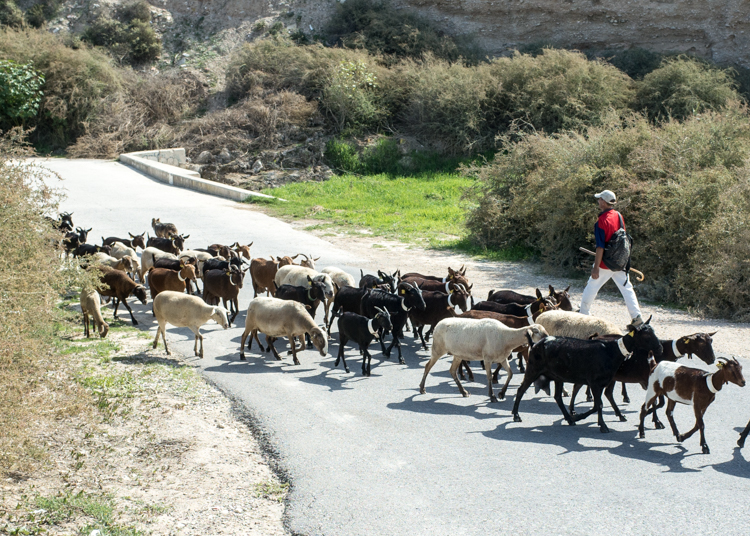 43_7
This is where they are going, back to the farm. All this is taking place less than 1 km from the beach with its promenade, bars and restaurants and hotels. A completely different world: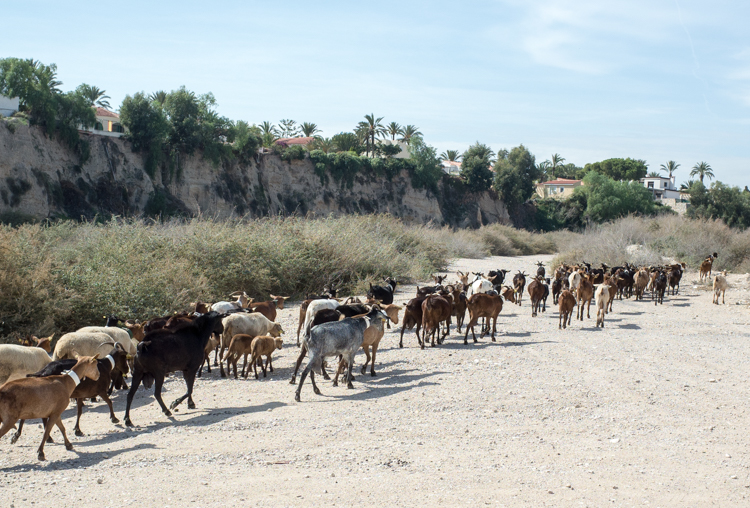 43_8
Because the sun rises only around 8:30 a.m. and sets arond 8 p.m. right now, my midweek cycling takes place after work. If I leave the office at 6 p.m., I have a good 1.5 hour for a ride, enough to do 40-45 km in the hills, and being rewarded with nice sunset views such as this one, near the town of Busot: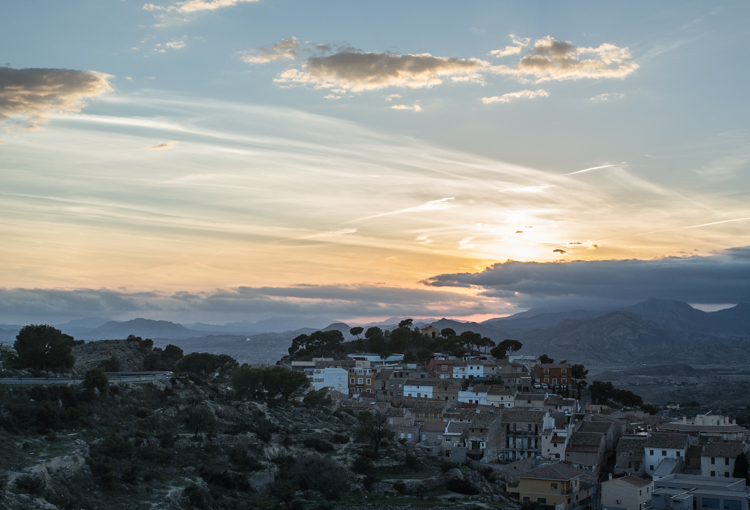 43_9
In the morning when I walk Cheeta, it is still dark. This is the bakery where I buy my morning bread. It opens between 6:30 and 7 and the bread is good. Like most bakeries around here, it also serves breakfast, a meal many people eat outside the home around here: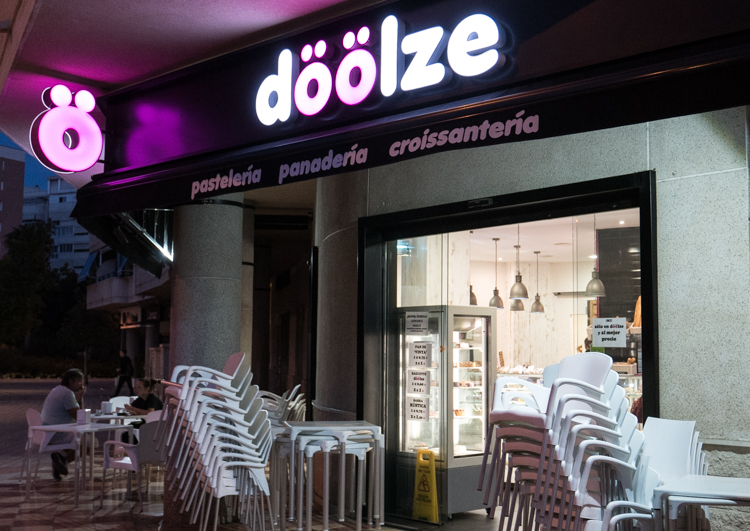 43_10
Another way to buy bread. A bakery in the centre of Alicante, Better Pan, specialising in organic bread, and with everything handmade, comes to our office once a week and sells its wares from the boot of the car. I bought one of the rye breads on the left, and it turned out to be delicious: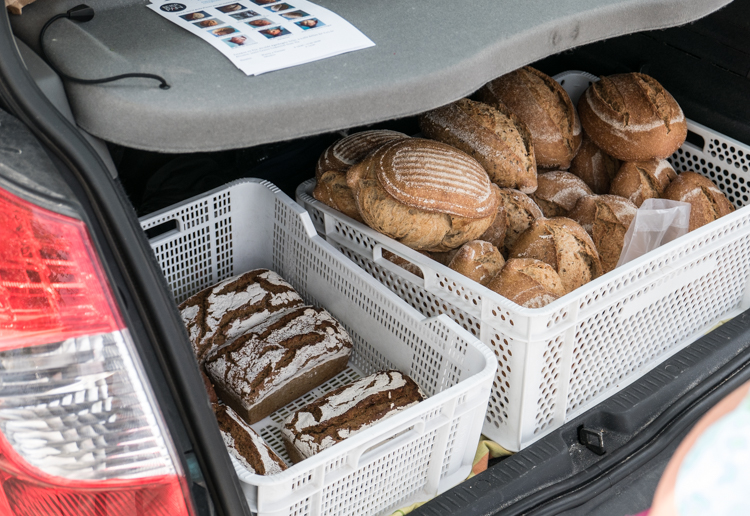 43_11
We had the first significant rain of the autumn this week. But rain is good, we need it, and after the rain comes a rainbow: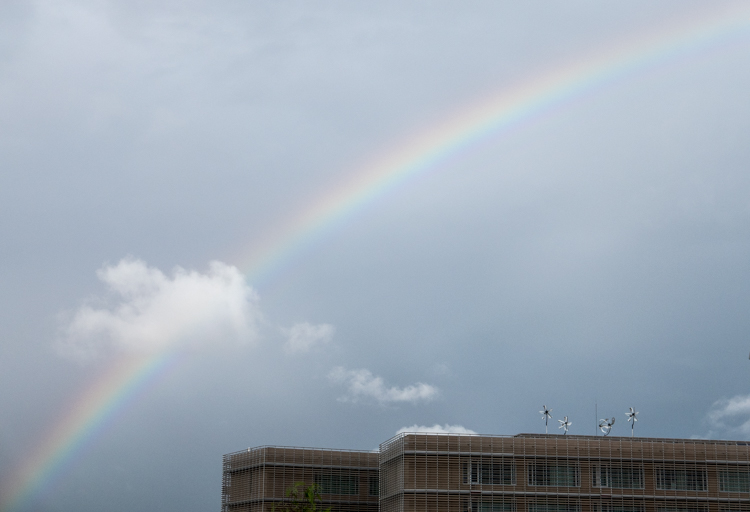 43_12
It rained during the night in my neighbourhood: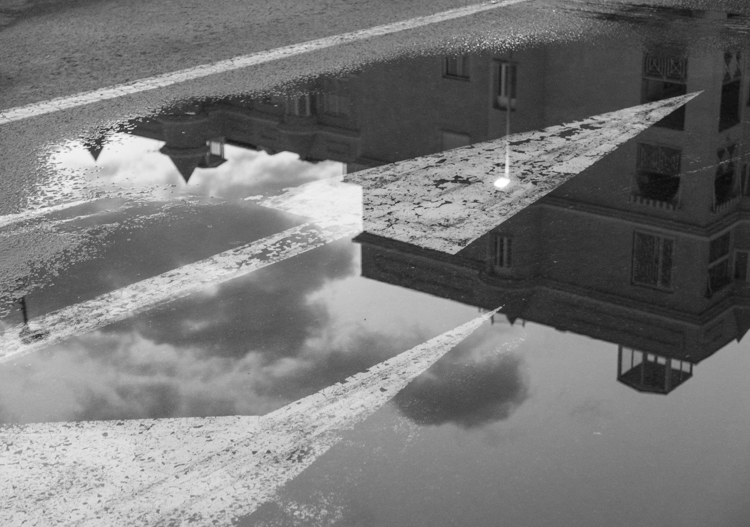 We are going to Poland for a few days Sunday night, and so on Saturday we took Cheeta to her hotel, Canycat (since we are gone for only 3 nights, we leave the cat at home with enough food and water–it is better for him than being locked up at Canycat).
43_13
Cheeta checks out the facilities while we do the paperwork:

43_14
Saying goodbye to our doggie: