The highlight of the week was my first-ever trip to Oxford to attend a conference on trademark economics research at the university there. The conference was Friday and Saturday, and I then went to visit my daughter in Cardiff and my son in Bath.
But I also had some interesting light at home, and a walk in an Alicante neighbourhood which I rarely visit.
49_1
Morning light on the mountains in the distance, as seen in the street where I live: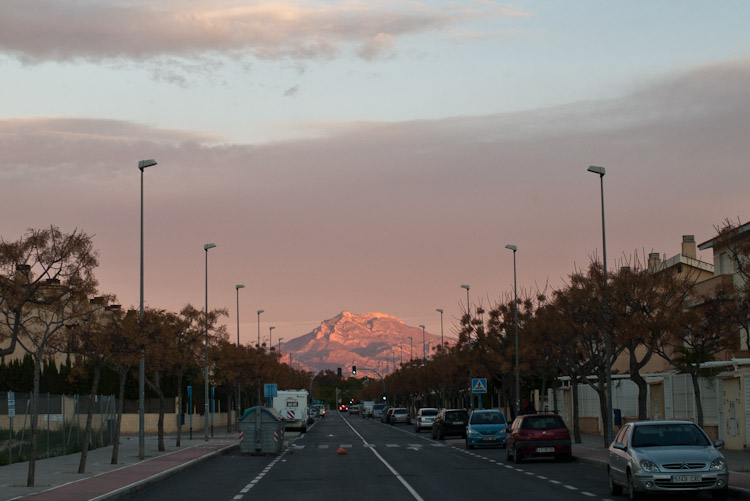 49_2
Benches in the park in morning sunlight: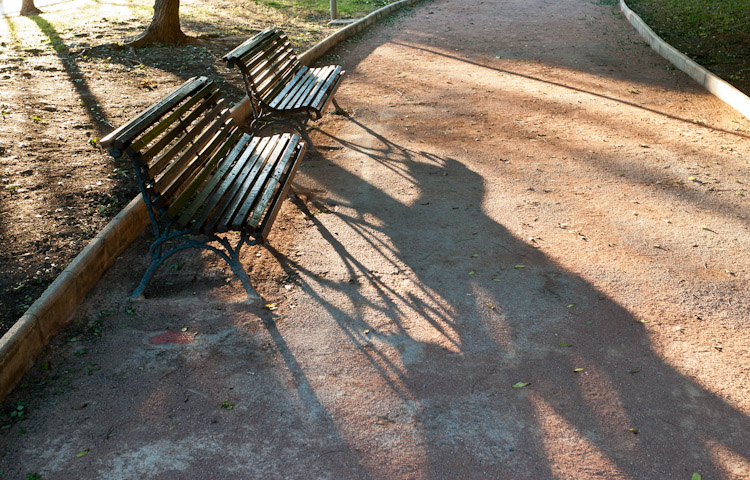 49_3
Tuesday morning I went to Carglass to replace my windshield that had fallen victim to an errant golf ball. The shop is located in a dodgy neighbourhood, at least by local standards: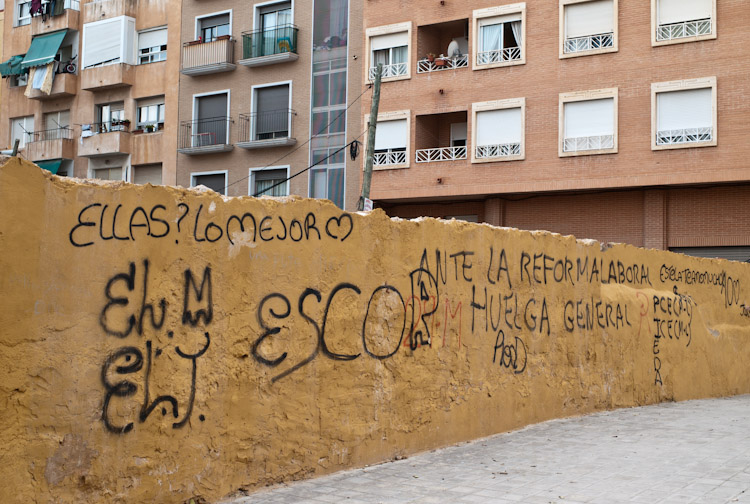 49_4
Another construction project in suspended animation: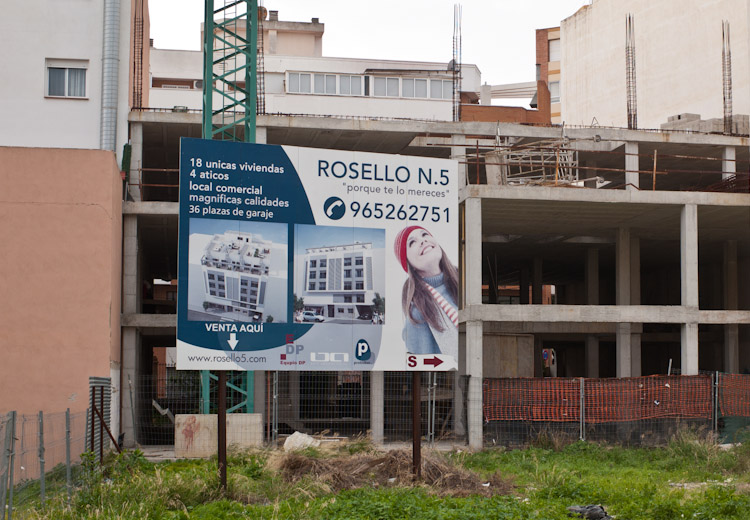 49_5
Not sure what the idea is here, but at least there are foreign language skills on display: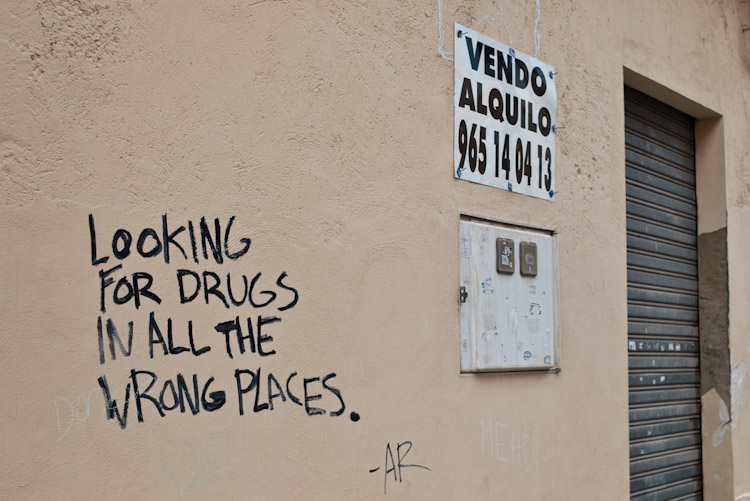 49_6
Vivid colours: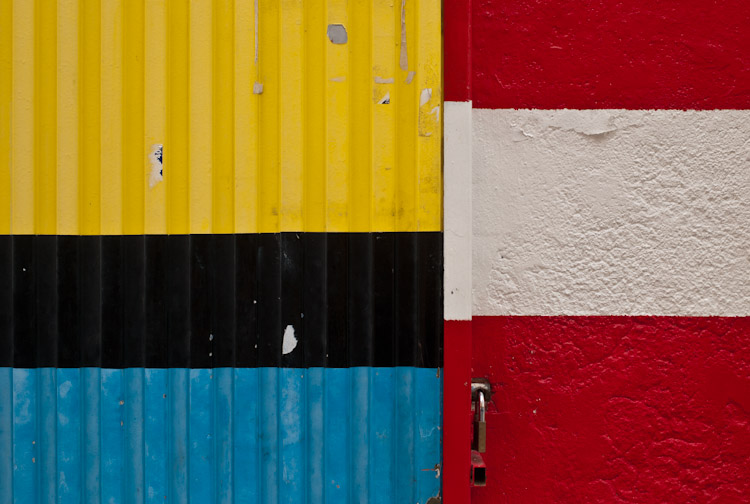 49_7
Faded colours: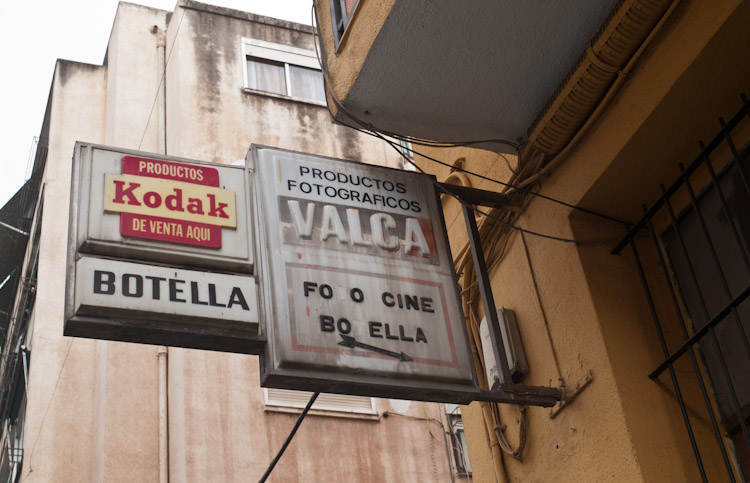 49_8
Looking south from my office: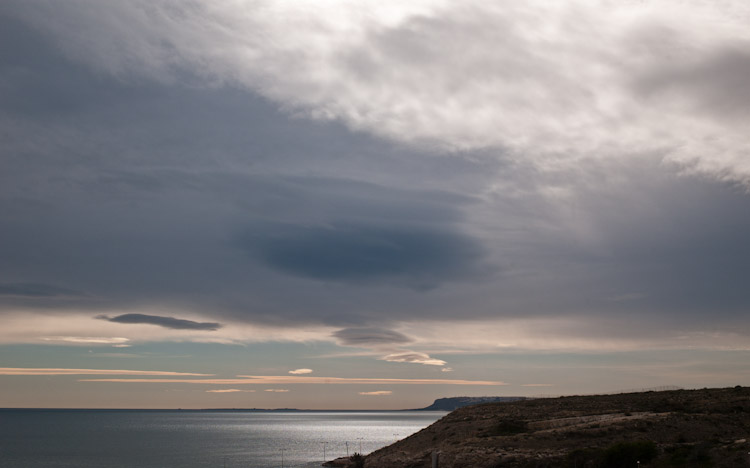 49_9
The Cheese Lady. She owns La Quesería de Tibi, based in the inland mountain town of Tibi. They produce all manner of goat cheese, all organic and delicious. Once a week she comes to our office and sells her cheese out of her car. The orders are placed using a spreadsheet on Google Docs: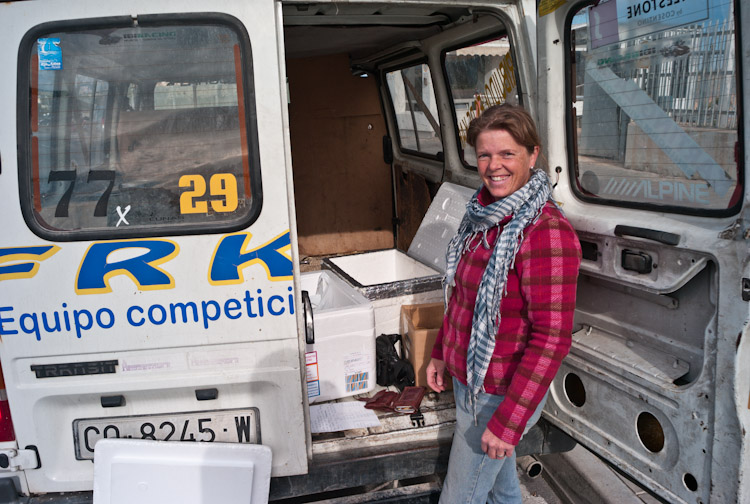 The rest of the images are from Oxford and Cardiff.
49_10
I flew to Bristol on Thursday morning and took the train to Oxford. At this time of year it gets dark early, so even though it was only around 5 p.m. when I walked from the Oxford train station to my hotel, it was already dark. The first picture I took was what I think of as a typical university town scene:

49_11
The weather was not great: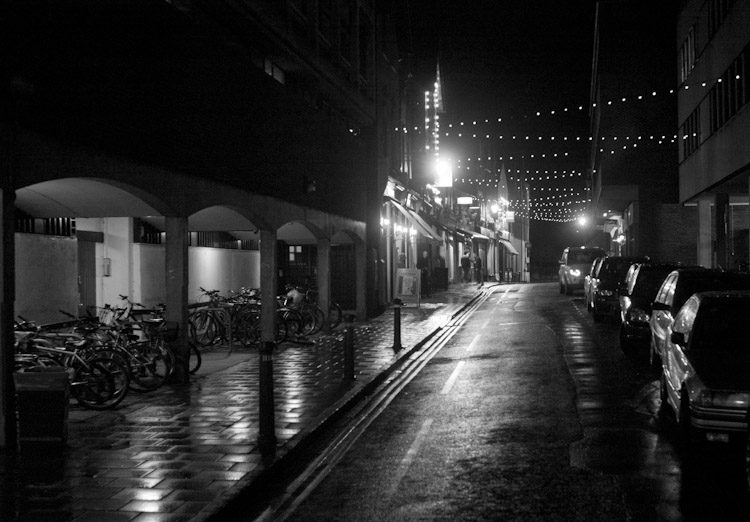 49_12
So it was better to seek shelter: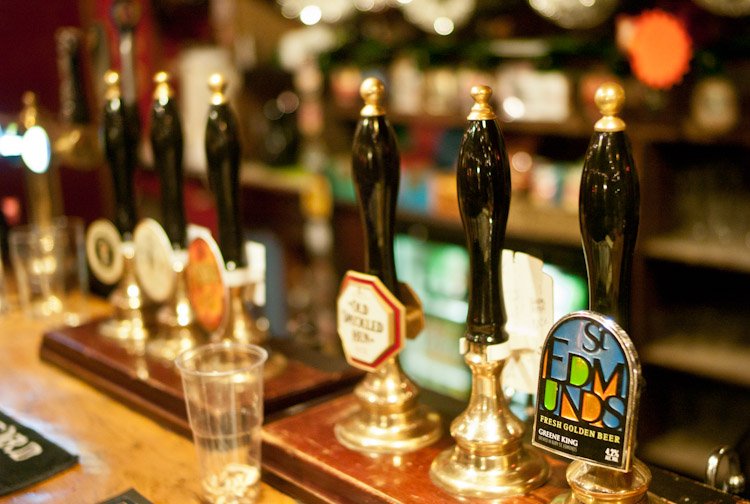 49_13
Friday morning, while walking from the hotel to the law school where the conference was taking place, I was delighted to see a menorah on Broad Street: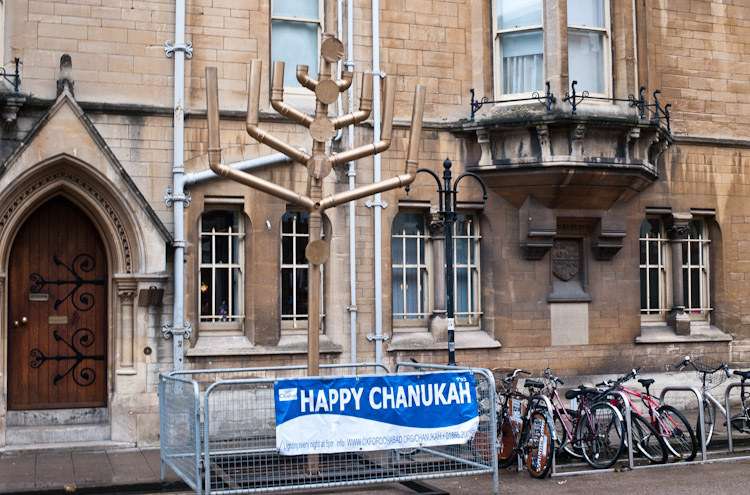 49_14
Same menorah, at night: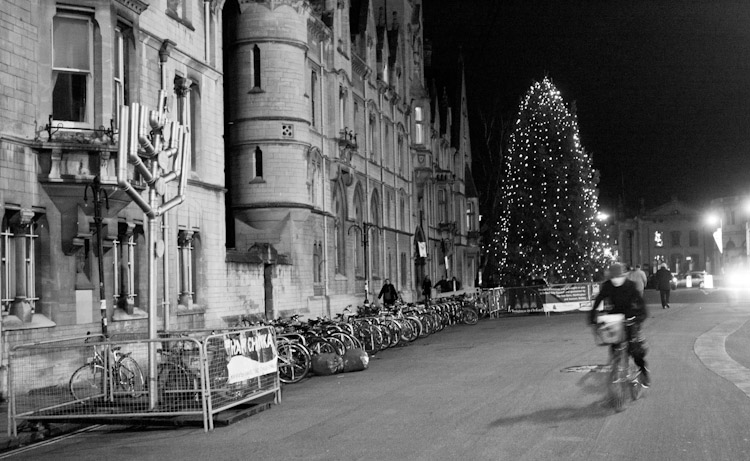 49_15
Another angle on the menorah, in morning light: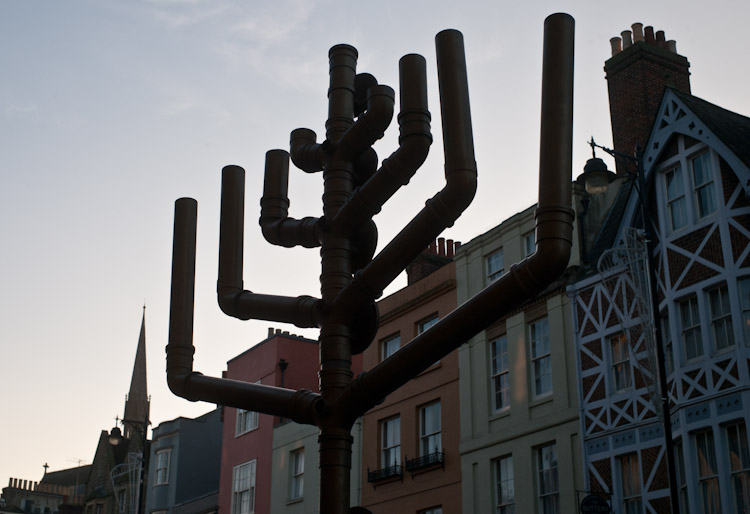 49_16
Sundial, St Cross Street: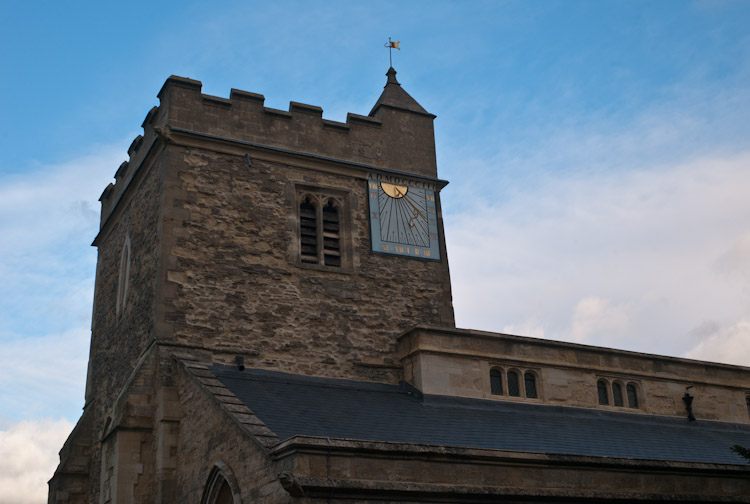 49_17
Oxford cyclists clearly have as much respect for rules as cyclists everywhere: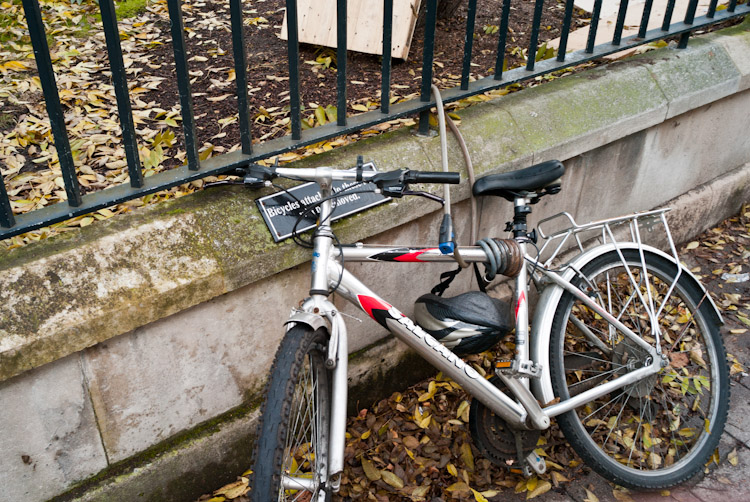 49_18
Friday evening we had the "official" conference dinner at Balliol College, an awesome location: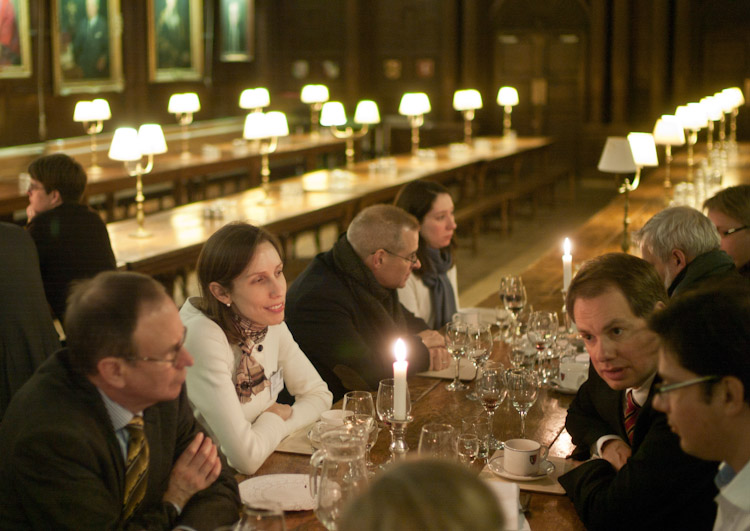 49_19
The Ashmolean Museum. Sadly, I did not have time to visit: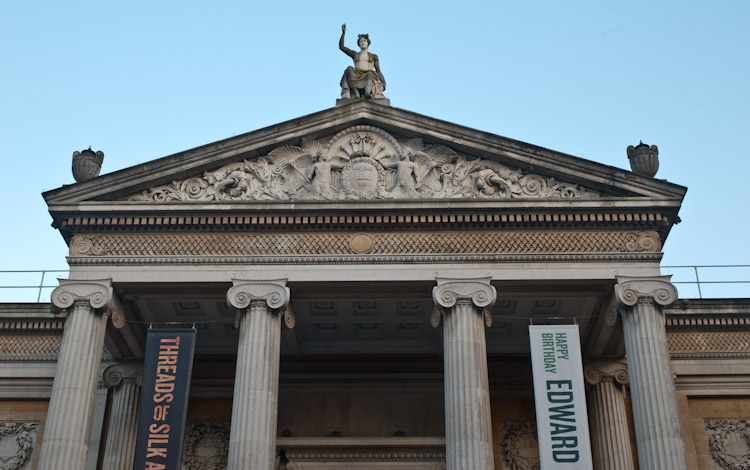 49_20
The St Mary Magdalen church is right in the middle of town: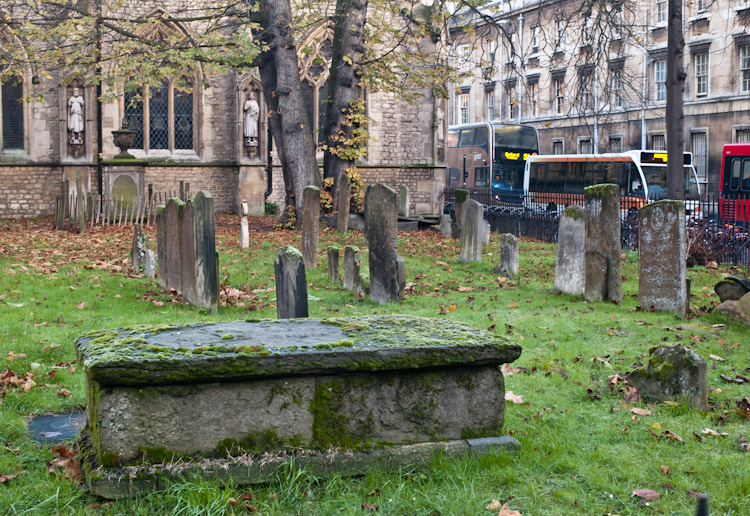 49_21
Another city cemetery, on St Cross Street: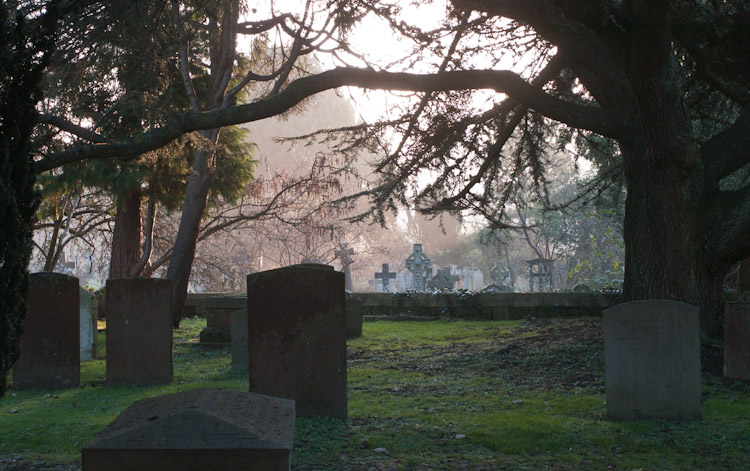 49_22
The Sheldonian Theatre: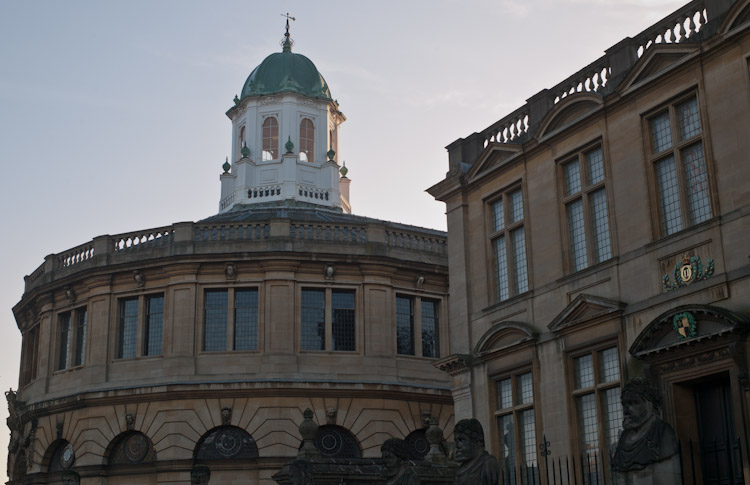 49_23
Quiet morning street: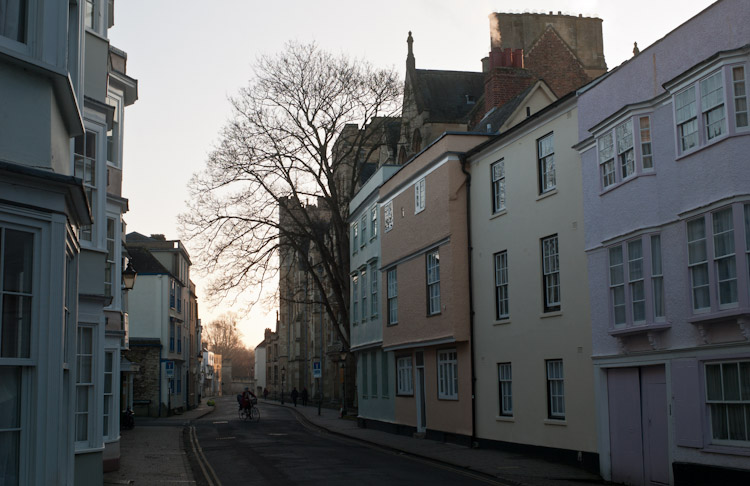 49_24
Saddle advertising: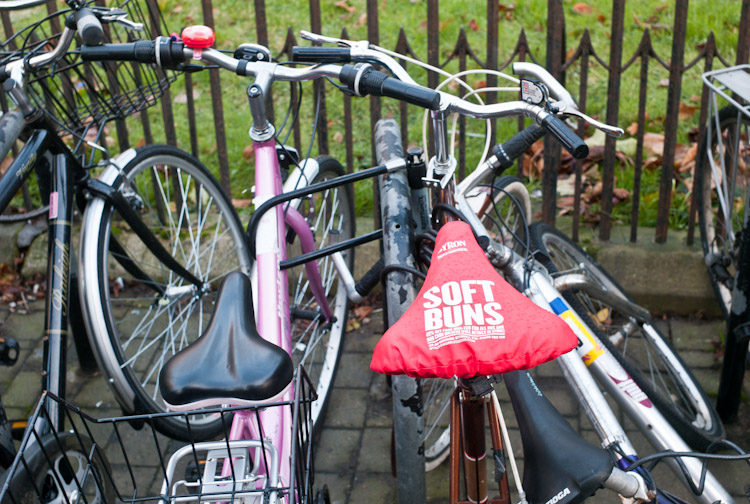 Around lunchtime on Saturday, I made my way from Oxford to Cardiff, where I was going to visit my daughter and spend the night.
49_25
I had to change trains at Didcot Parkway and passed the time photographing the nearby cooling towers: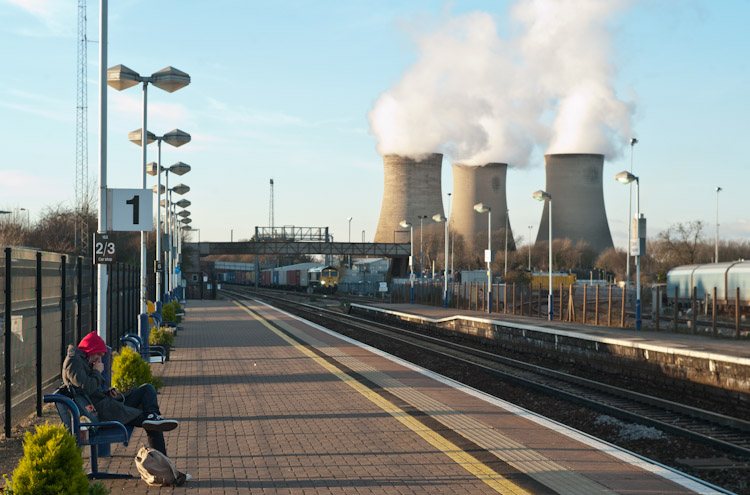 49_26
Once in Cardiff, I checked into my hotel, walked to my daughter's dorm to see how she lives, and then we went into town for dinner. Monica is now a young adult, but she was still happy to see Mario: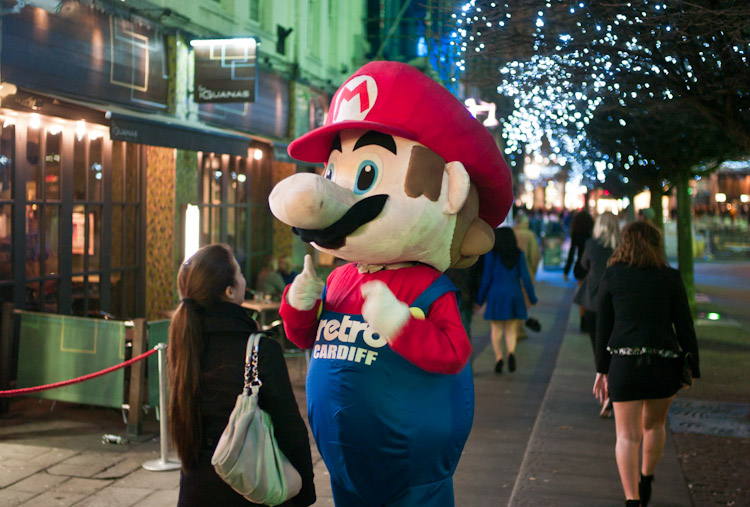 49_27
Facebook picture with Mario: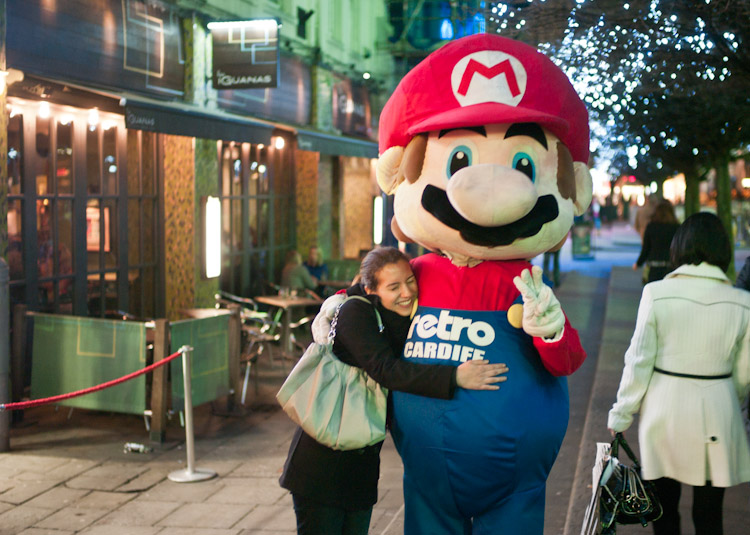 49_28
On Sunday morning we went to the neighbourhood where Monica will live next year. At UK universities students usually live on campus the first year but are then expected to find their own accommodation for subsequent years. So even though it is only December, Monica and her friends have already lined up a house in a multi-ethnic neighbourhood. This is one of the landmarks, the Royal George pub on Crwys Road: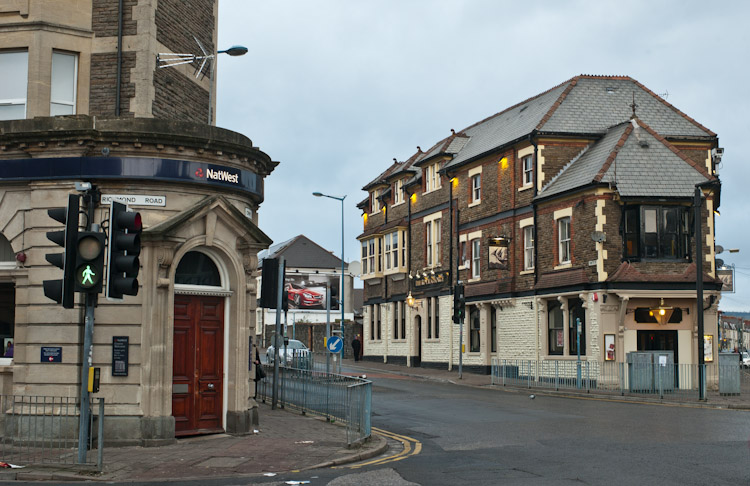 49_29
City Road, the main street of the neighbourhood: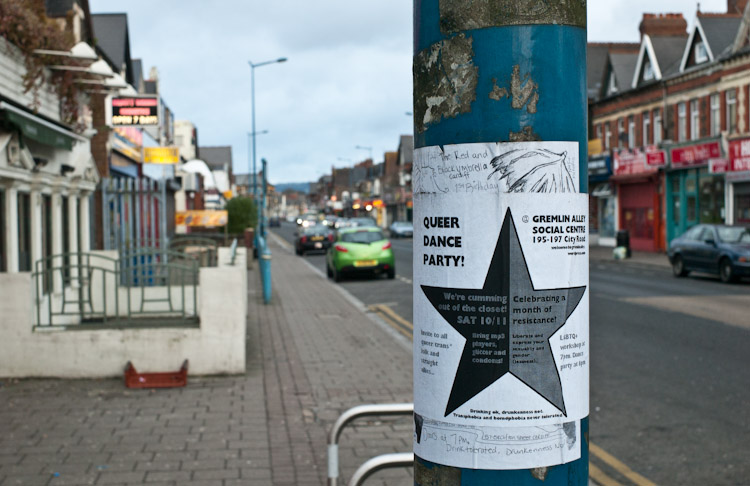 49_30
If the pizza makes you sick, you can get cured next door: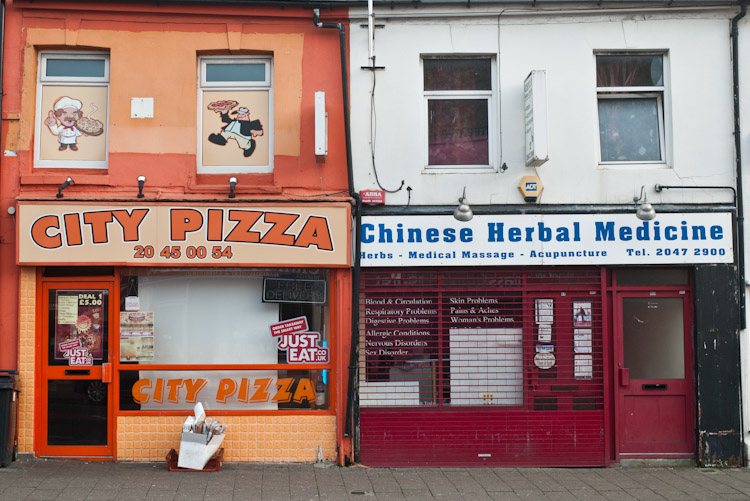 49_31
Polish pickles: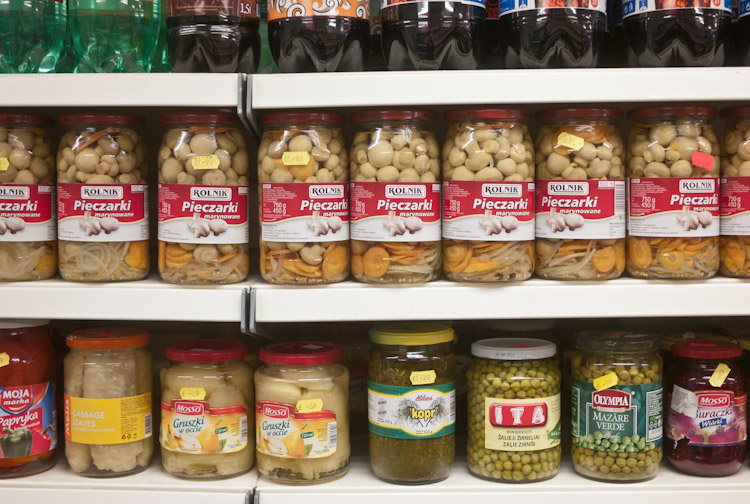 49_32
New York Deli in the centre of Cardiff. We had delicious vegetarian burgers for lunch here: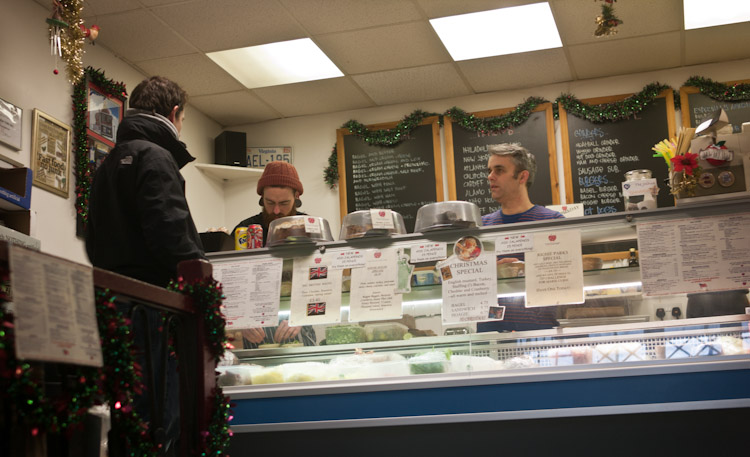 49_33
We walked past the magnificent Millennium Stadium, the high temple of Welsh rugby and the place which hosted the FA Cup while Wembley was being rebuilt:

49_34
And then I said goodbye to Monica (not for long, she is coming to Alicante next week to spend Christmas here), and headed to Bath. This is the last picture I took in Cardiff, at the Central Station: