One way or another, most of this week's pictures are connected to my work, either because they are taken at the office or because the activity depicted is carried out by one of the social clubs we have at the Office.
Main
But I begin with a misty morning as seen from my back yard. Ten minutes later the sun had done away with this fog: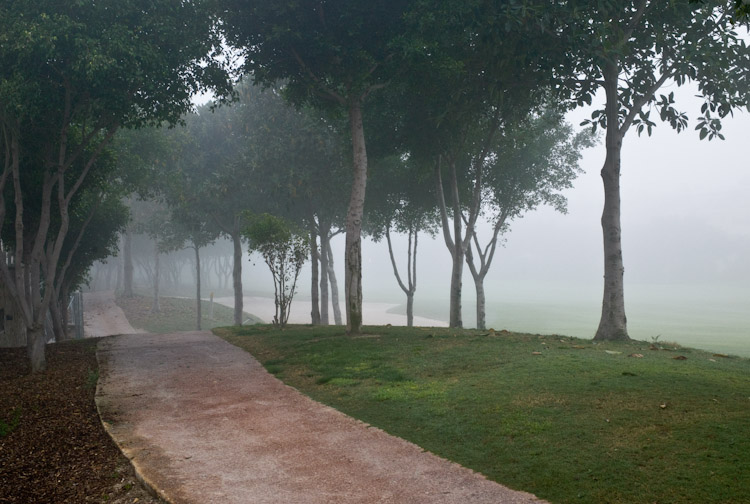 Alternates:
Alternate 1
One afternoon at the office, the sky was interesting so I photographed the abandoned construction project that constitutes my view. This building was one of the first victims of the crisis and has been in this state for two years: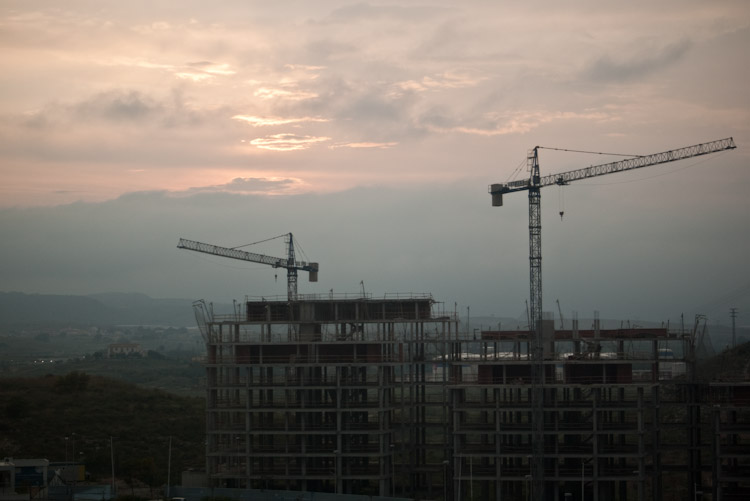 Alternate 2
One of the social clubs at the office is the Intellectuals cricket club. This week it inaugurated its own pitch, at a local country club. Until now, they had no home pitch and all games were played at grounds 50-100 km from Alicante. I am the unofficial team photographer: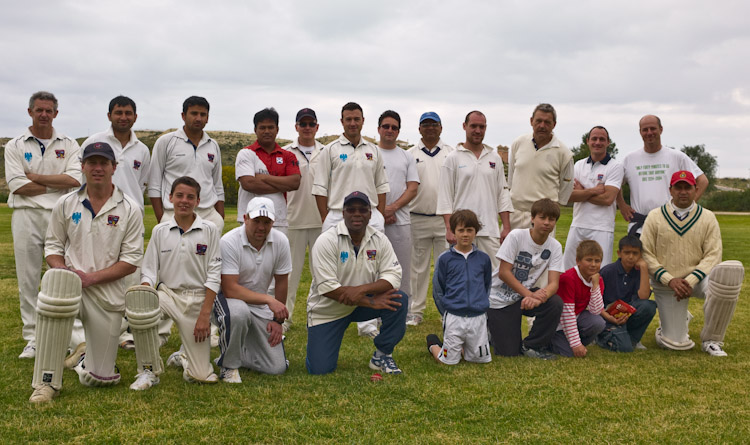 Alternate 3
The new ground was inaugurated with an intra-club game. Here is the captain giving last-minute instructions, which are being listened to not very attentively: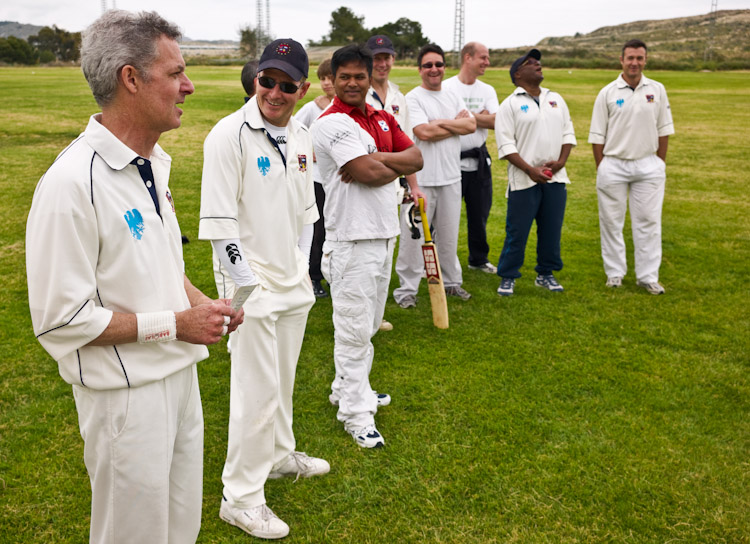 Alternate 4
The scorer in action; note the critical supplies behind the scoreboard:

Alternate 5
The long walk after being bowled out: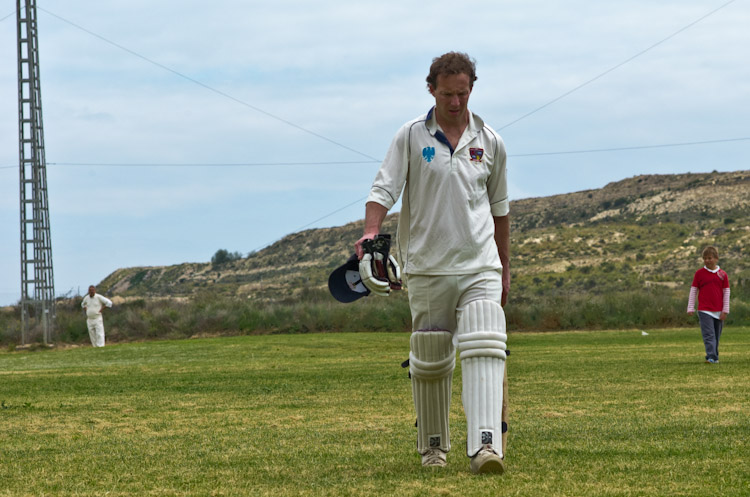 Alternate 6
The crowd goes wild: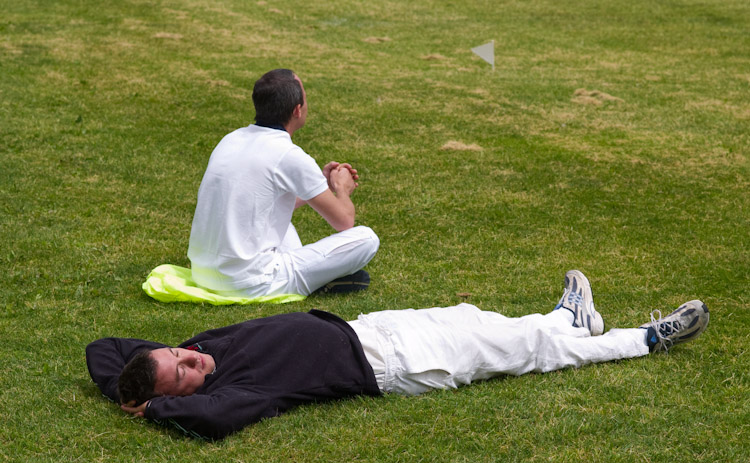 Alternate 7
We have quite a few informal receptions in the office, either because of someone's birthday or, like here, to celebrate the retirement of a project management reporting system which has been replaced by something better. Here are Pilar and Maria, cleaning up afterwards: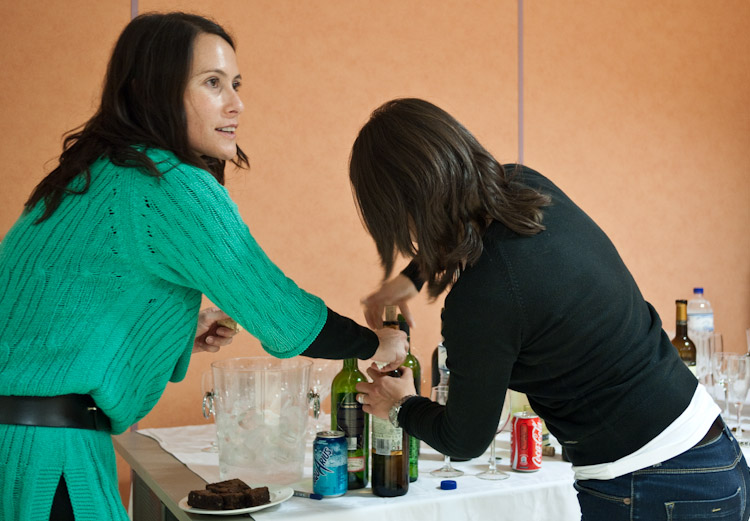 Alternate 8
Another social club at the office is the wine club Bacchus. Its main activity is a monthly wine tasting, where a representative of a bodega comes to present the wines. Usually, before the tasting itself there is a presentation of the winery. Here is the co-owner of Castell d'Encus in Catalunya, Raül Bobet. His slides are in Catalan but he spoke in normal Spanish, Castellano: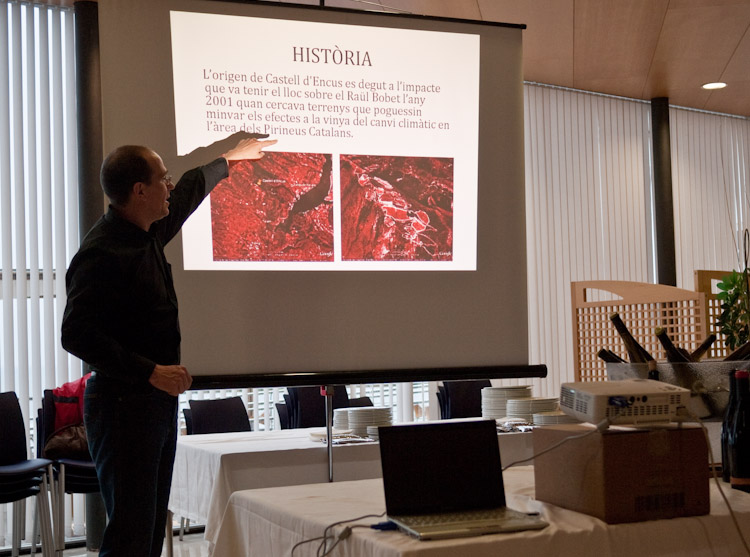 Alternate 9
Fernando works in IT. He is a real foodie and wino: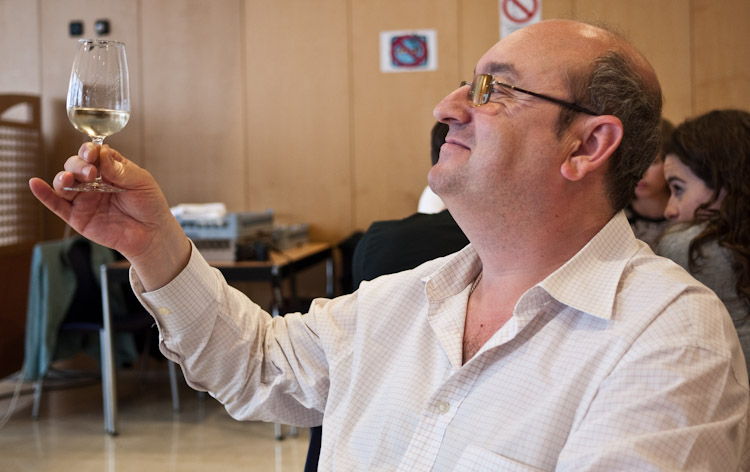 Alternate 10
Swirling with a suspicious look at the photographer: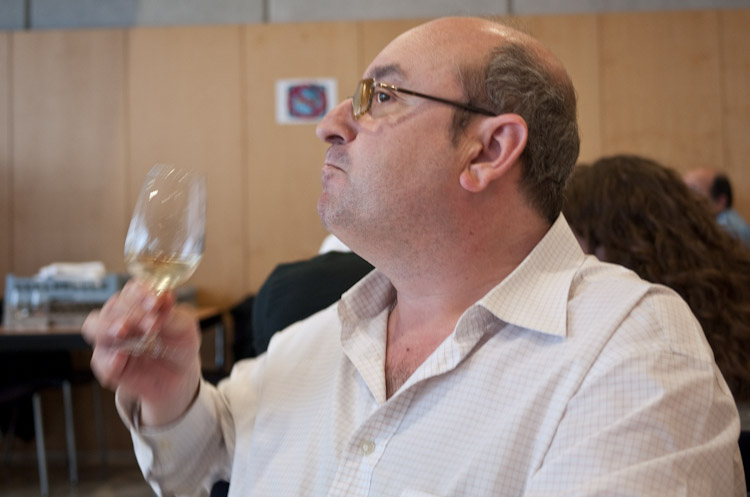 Finally, three pictures from home.
Alternate 11
My wife is Puerto Rican, but has over the years learned to make one of the traditional Polish dishes, goÅ'Ä…bki (literally it means "little pigeons"), basically cabbage stuffed with rice or meat. Note the vodka–indispensable to make the Polish culinary experience complete:

Alternate 12
My daughter's hobby in the kitchen is to make vegan food; this week's highlight were these tequila cupcakes: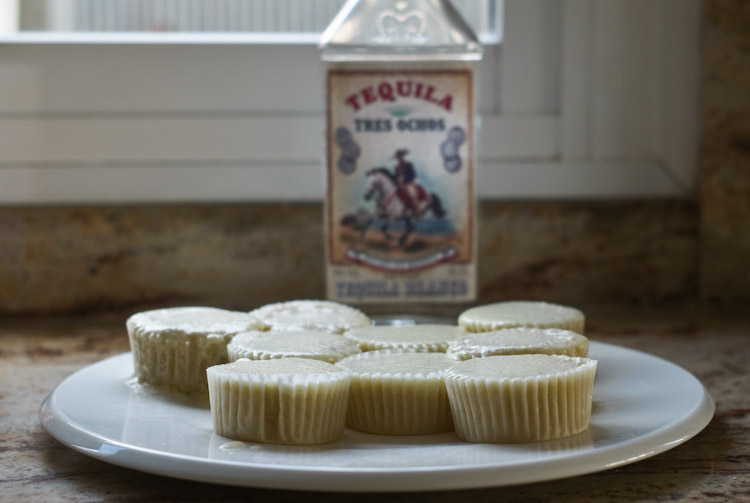 Alternate 13
Finally, a different kind of "food". I was enjoying a beer and the sunshine on Saturday afternoon when the cat brought this contribution to the household: