This is the last weekly blog of 2017, of course ending with a New Year's Eve celebration. But before that, there is a walk around Alicante.
53_1
Plaza Seneca in the centre of Alicante, decked out for the benefit of the neighbourhood children: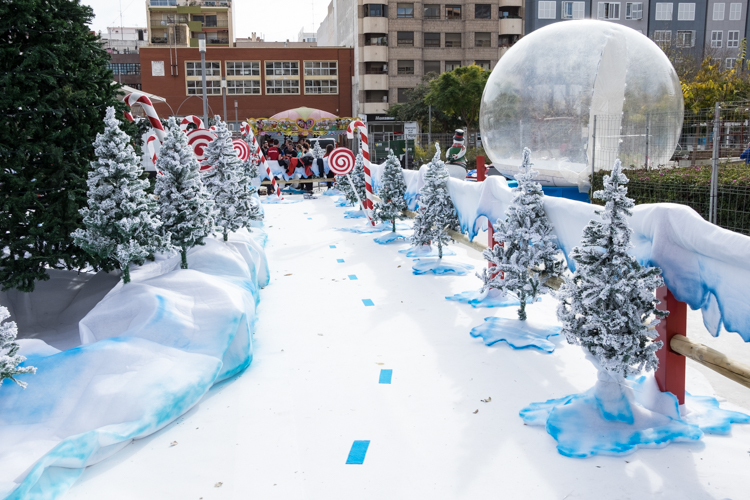 53_2
A typical feature of Alicante neighbourhoods–a nativity scene: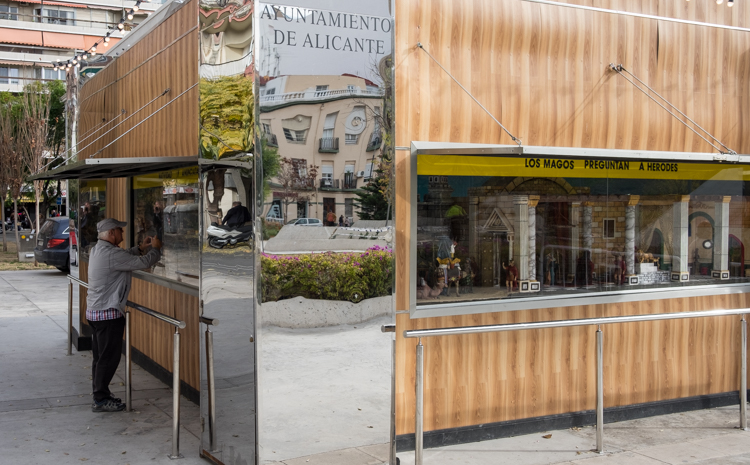 53_3
The Christmas period is long in Spain; Christmas Eve and Christmas Day are mostly devoted to eating and drinking. The gift exchanges tend to take place on January 6th, Three Kings' Day: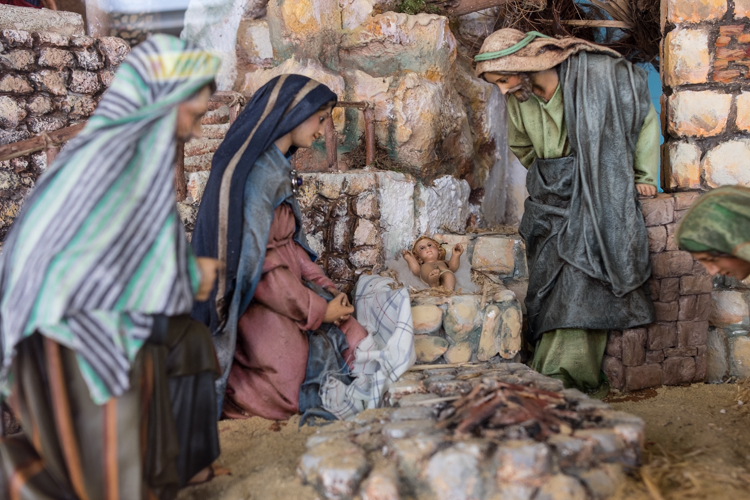 53_4
One morning I went to the Mercado Central. Before entering, I photographed this nearby mural. I have photographed it before, but the light was fairly good that morning: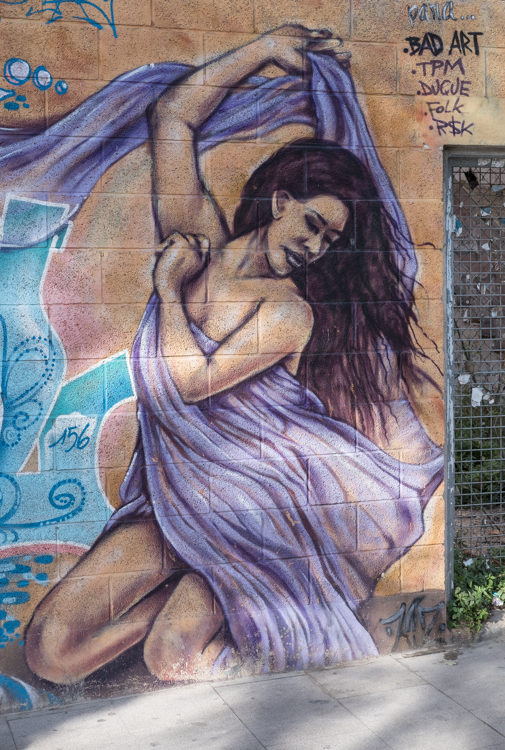 53_5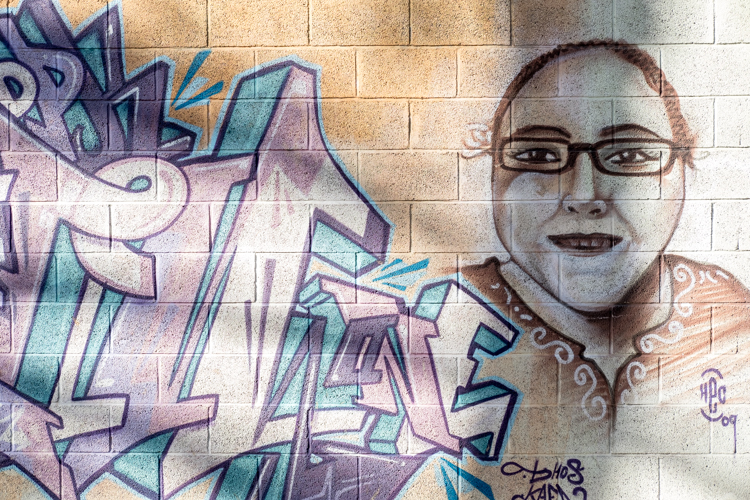 53_6
A somewhat mysterious inscription on the stairs leading to the main entrance of the Mercado Central. The neighbourhood around the Mercado is not particularly gay (there is a neighbourhood with several gay bars etc. elsewhere in downtown Alicante):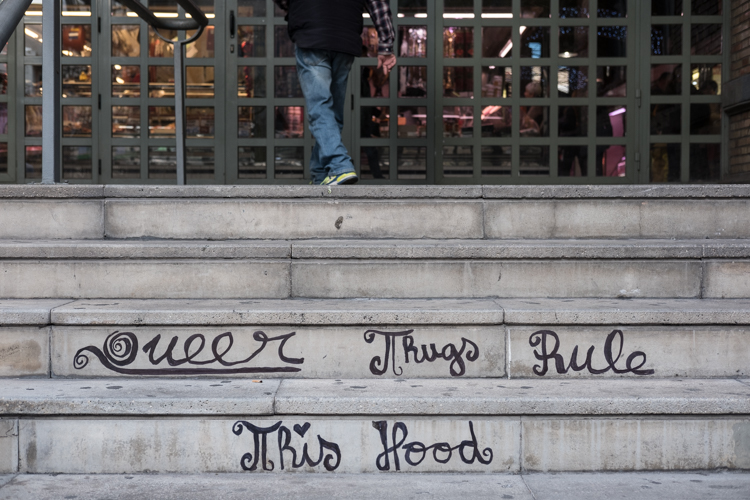 53_7
The Mercado, suitably decorated: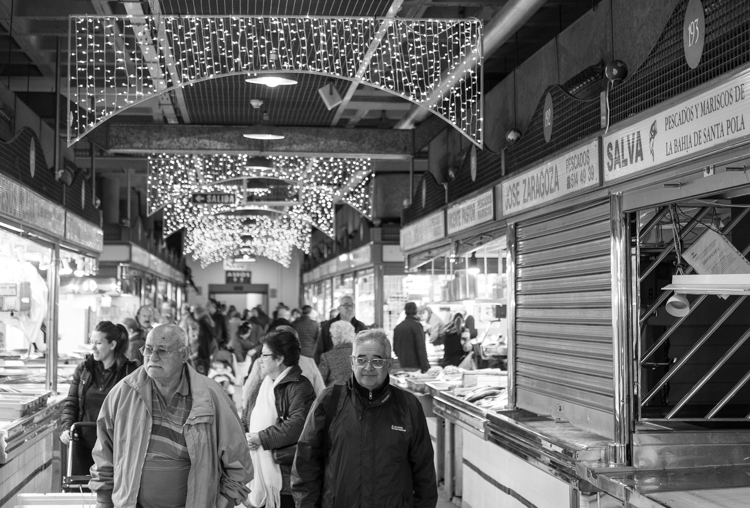 53_8
A well-known fishmonger: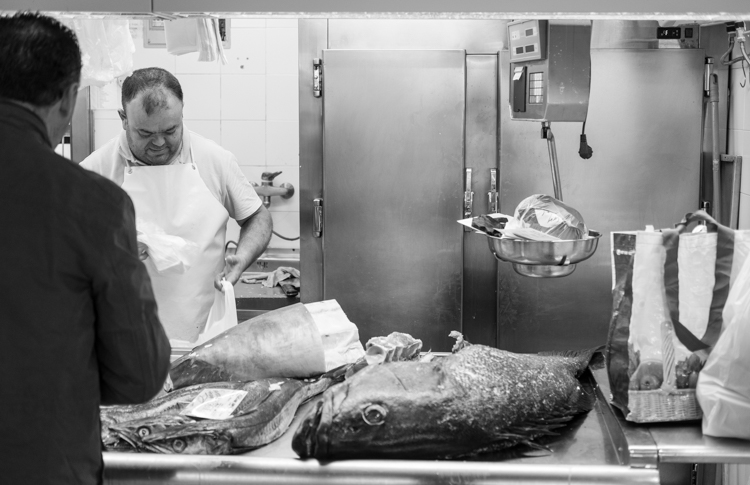 53_9
A stand devoted solely to eggs; but according to the sign, these are eggs from happy hens: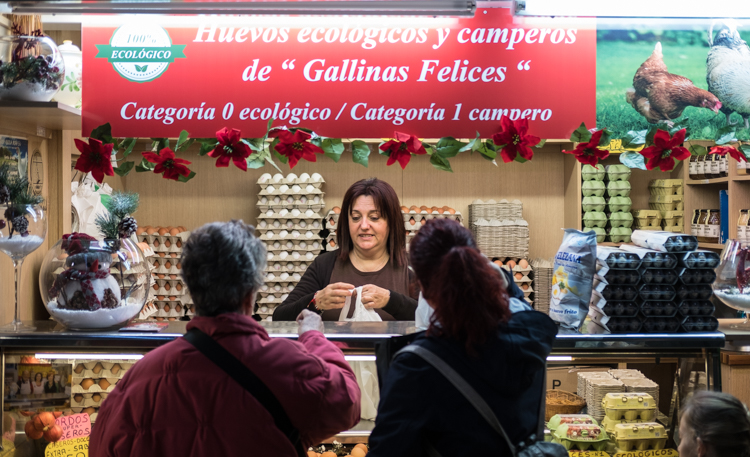 53_10
Fruit stand detail:

53_11
And the final photo from the city, a curious lottery vendor sign on Avenida de la Estación: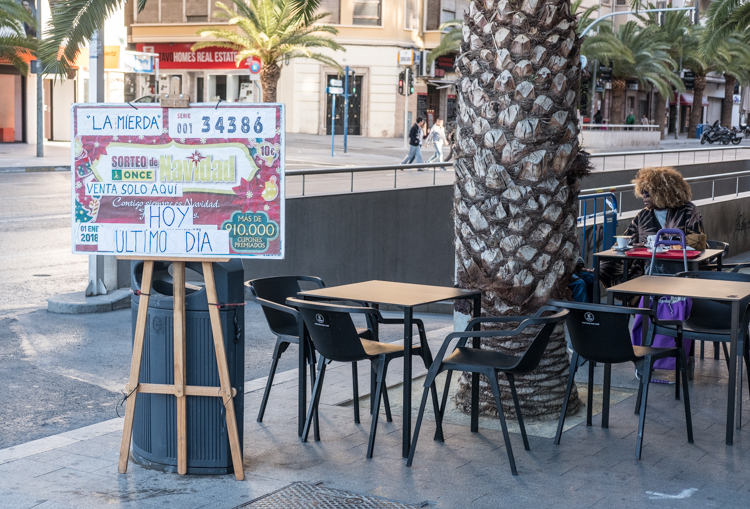 53_12
Back home, a cat on the golf course–this is not a stray, he lives in one of the houses on the edge of the course. He just likes to roam, just like my late Taco: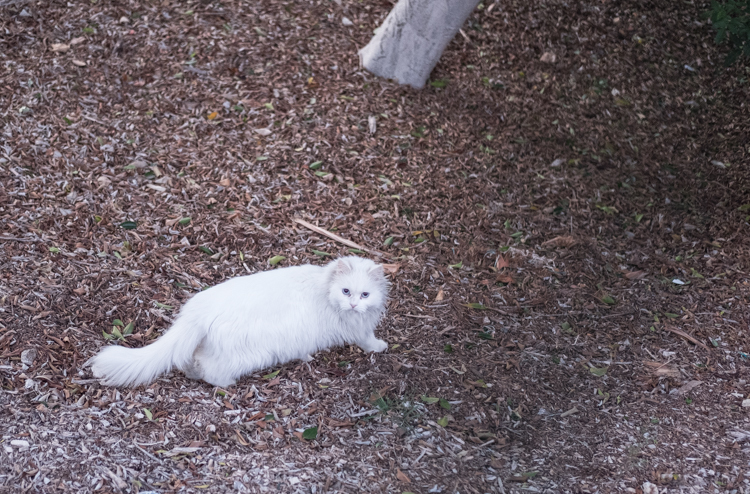 53_13
My son and I visited the "pet memorial tree" at the dog park, so he could see the ribbon I have hung for our recently departed, beloved Cheeta: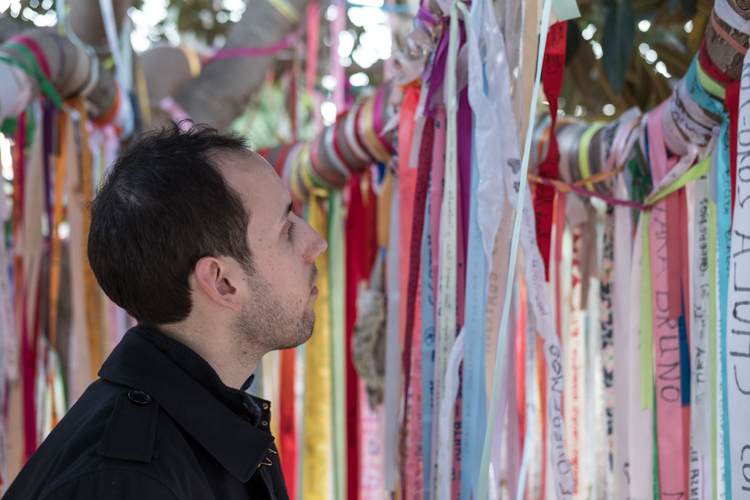 53_14
On the final day of the year, I had to take a bicycle ride. It was a nice, crisp morning, and I enjoyed the view of Busot, a village I pass 2-3 times each week: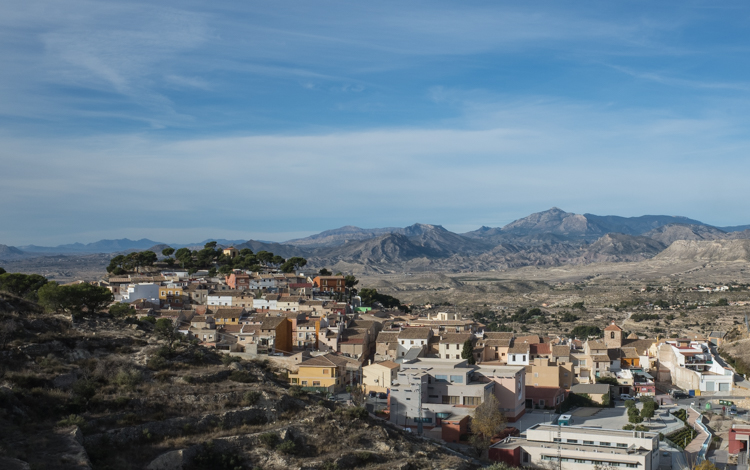 53_15
I also stopped to photograph this neat piece of wall art on a discarded piece of concrete: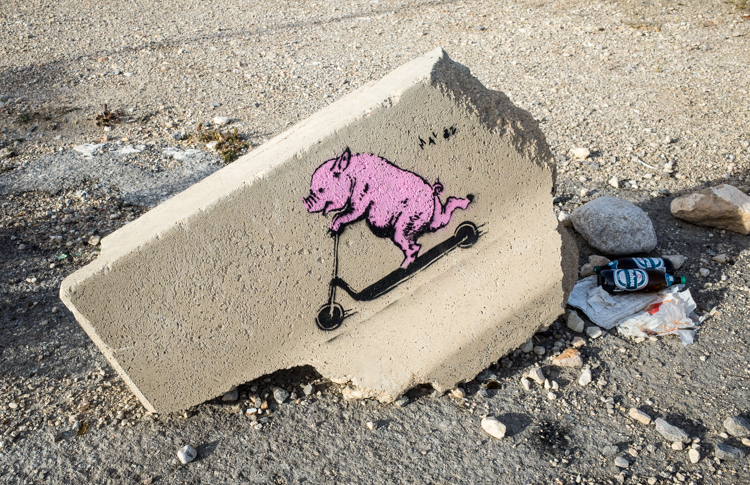 53_16
And then New Year's Eve arrived, and the usual circle of friends gathered at the home of Cani and Nereyda to welcome 2018: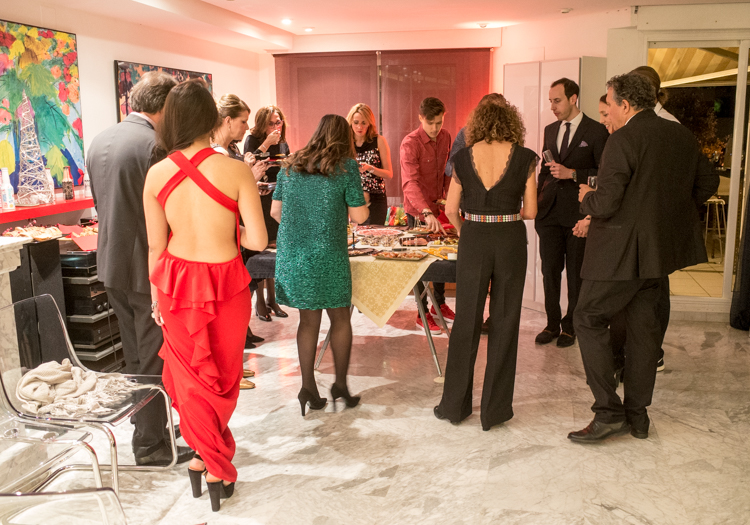 53_17
The dogs were there too, waiting for their share in the kitchen: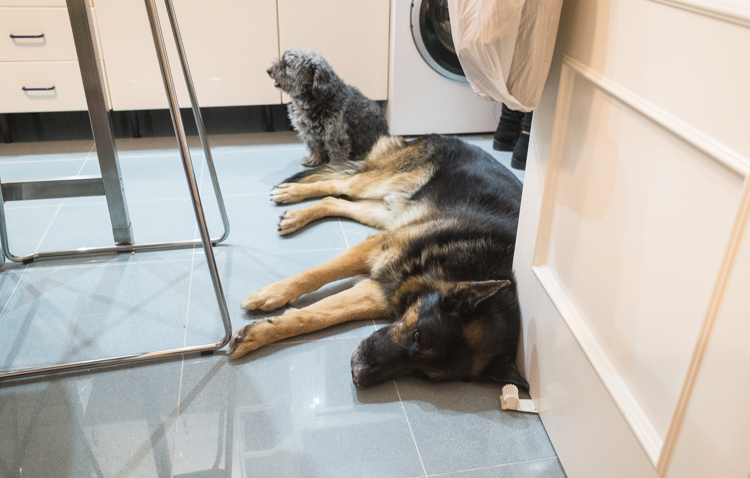 53_18
My wife and children–usually, our parties are informal, but we do dress up for New Year: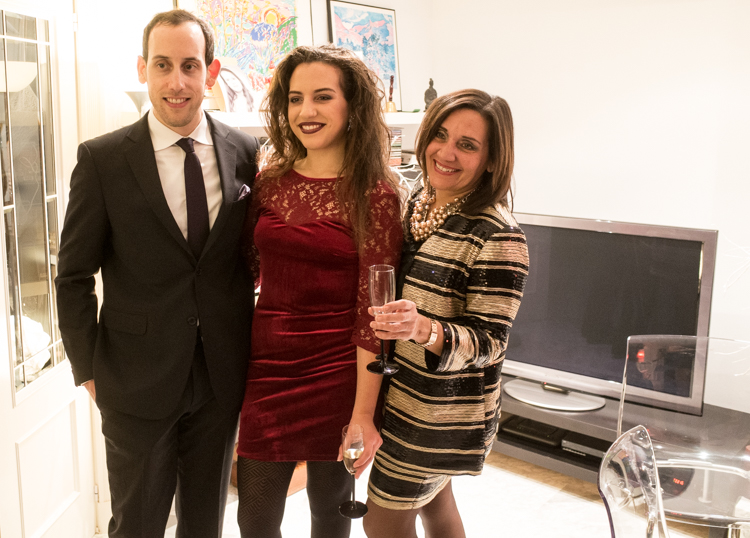 53_19
The hosts, Cani and Nereyda: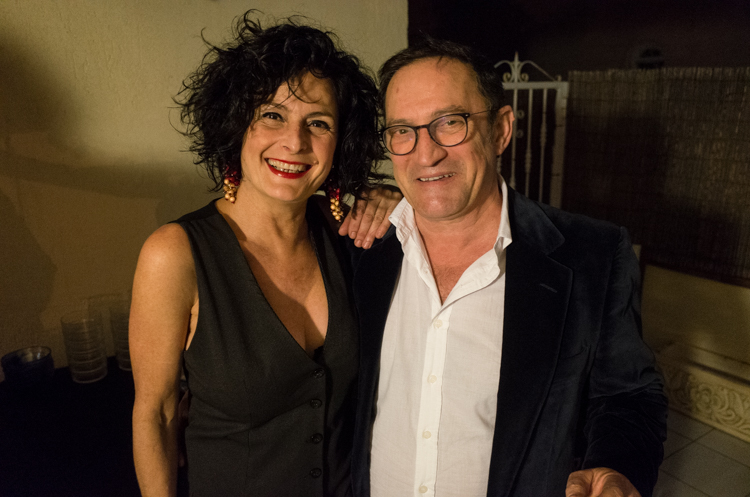 53_20
Iñaki and Dallal: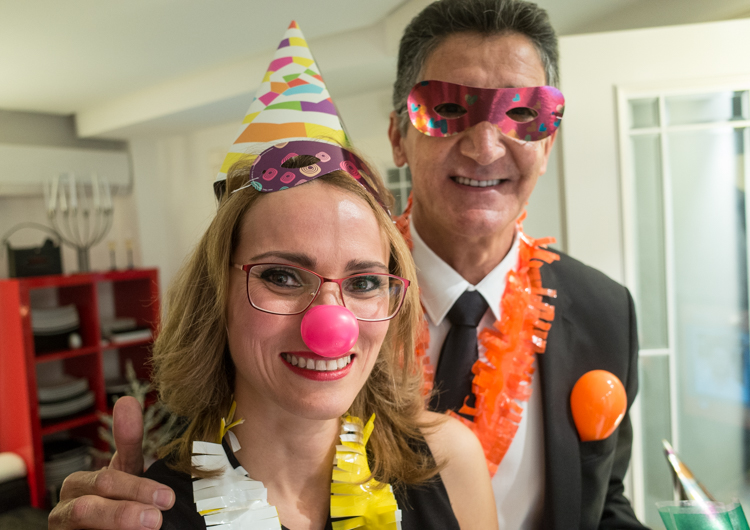 53_21
Tooting their horns: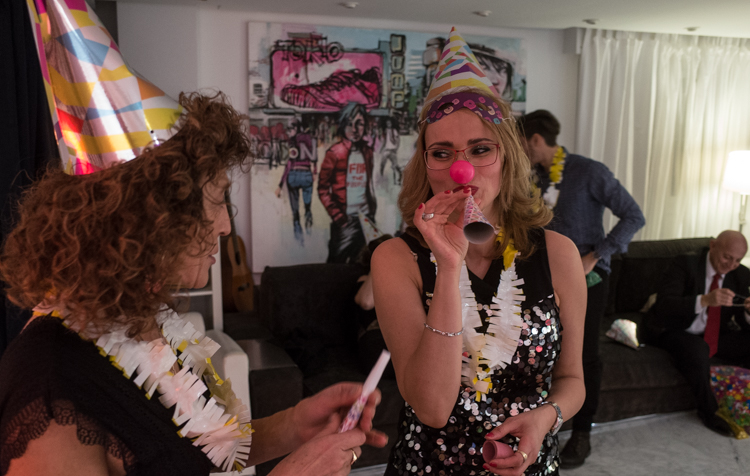 53_22
It has now gone past midnight, everyone has eaten their 12 grapes ("uvas de suerte") at each strike of the clock, and general hugging and wishing each other a happy new year ensues: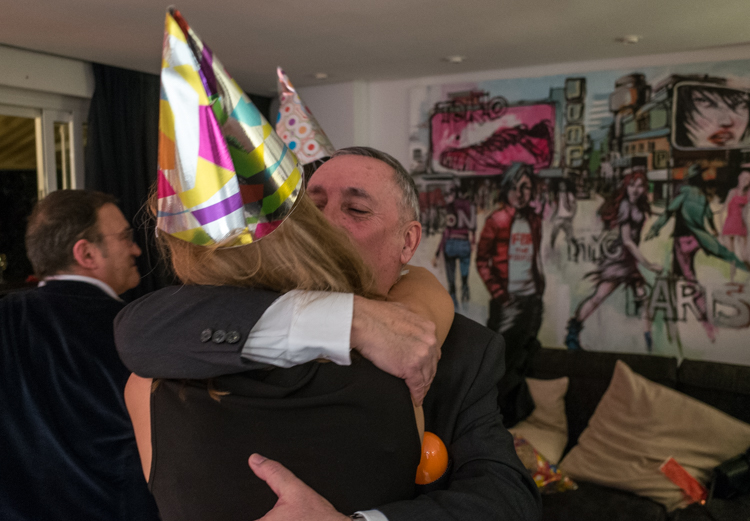 53_23
And the big, but gentle, Atila also gets in on the act: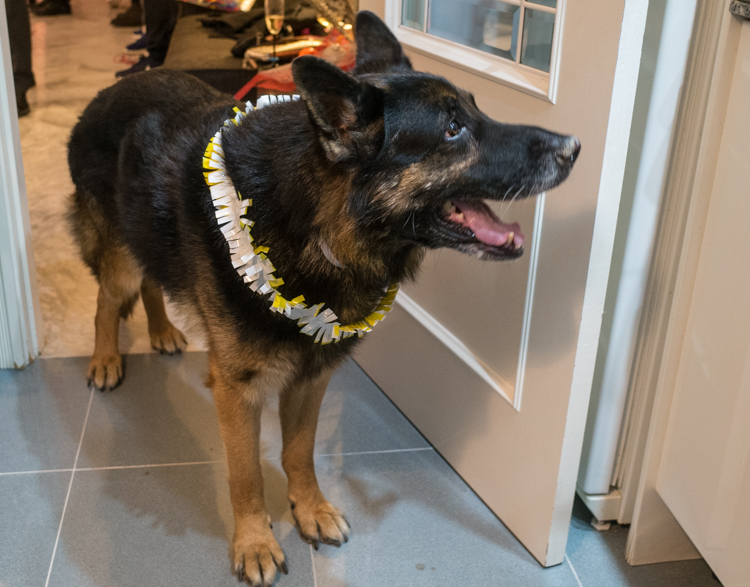 And so ends my 17th year of posting these weekly blogs.