This past week I did not travel anywhere. On the contrary, I had friends from Denmark visiting, so during the weekend I was a tour guide in my own city.
6_1
A sight I sometimes see when cycling through El Campello. A herder is setting out with his flock to go to a pasture: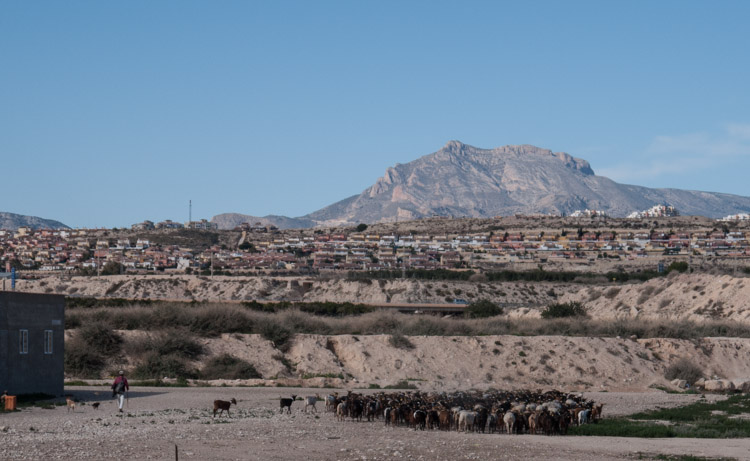 6_2
Seen during the morning dog walk. Some small child is unhappy this morning, but hopefully all be well later in the day: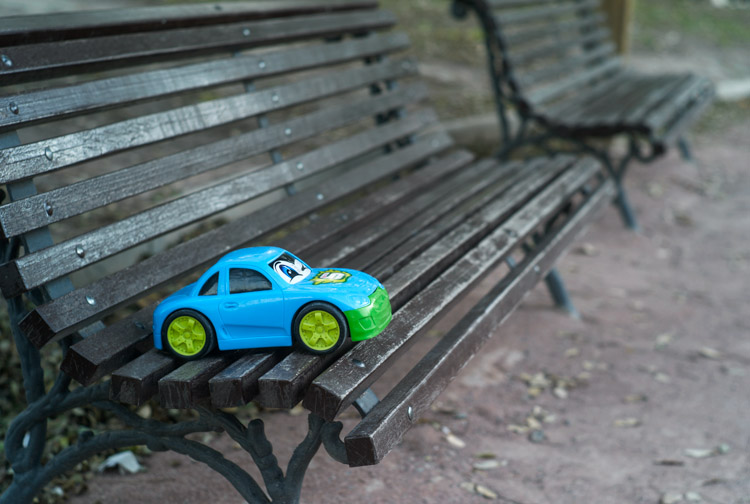 6_3
Winter means dramatic clouds and light from time to time, like in this view of Alicante from my office: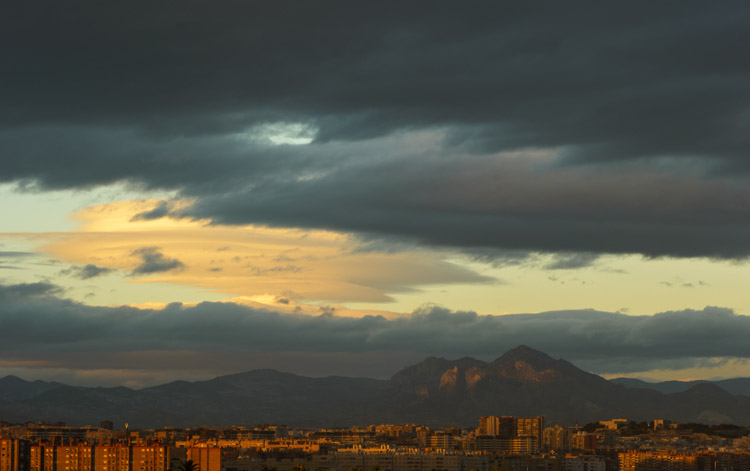 6_4
On Thursday I went for lunch at Capricho de Raquel, a favourite restaurant on the beach in Urbanova. Just as we were arriving at the restaurant, fog rolled in from the sea: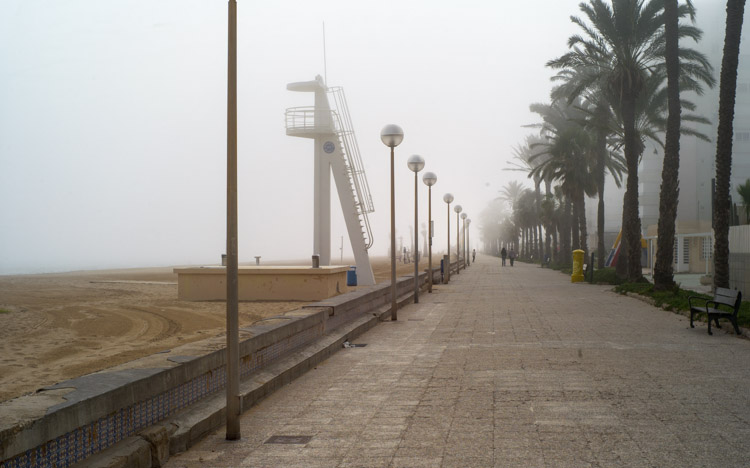 6_5
About 1 1/2 hour later, the fog has disappeared as quickly as it had appeared: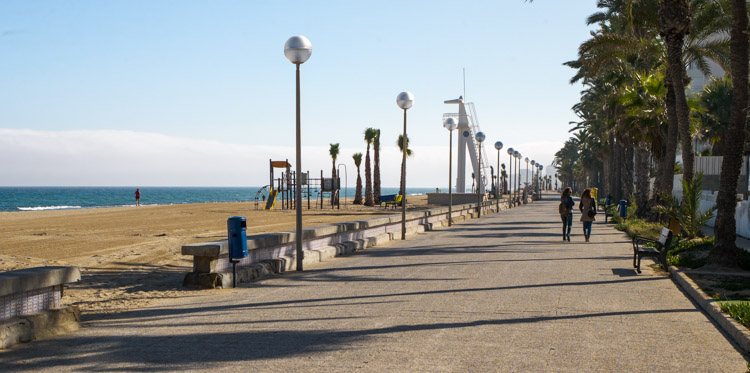 6_6
On Friday afternoon, my childhood friend Beata arrived from Copenhagen, with her partner Ricardo and their two children, Astor and Natalia. The children insisted on getting into our pool even though it was only about 17-18C: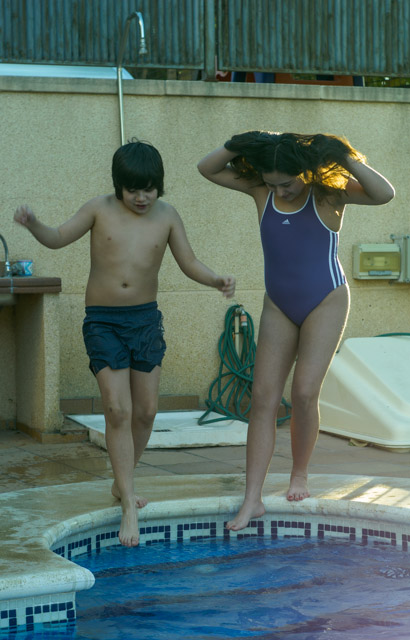 6_7
Astor is clearly the braver of the two: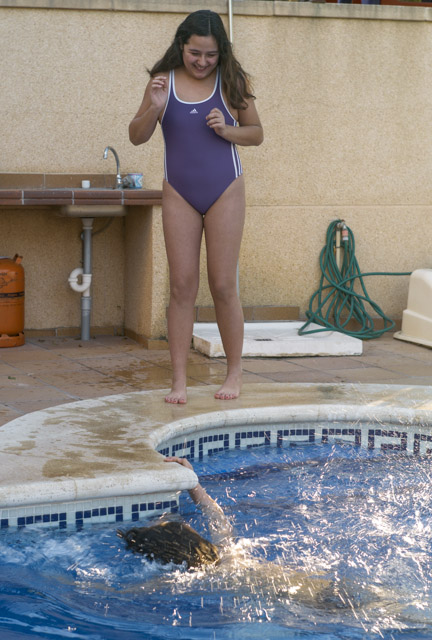 6_8
On Saturday, we went for a walk around Alicante. Ricardo is a freelance photographer, and Astor wants to imitate his dad, as 10-year old boys often do: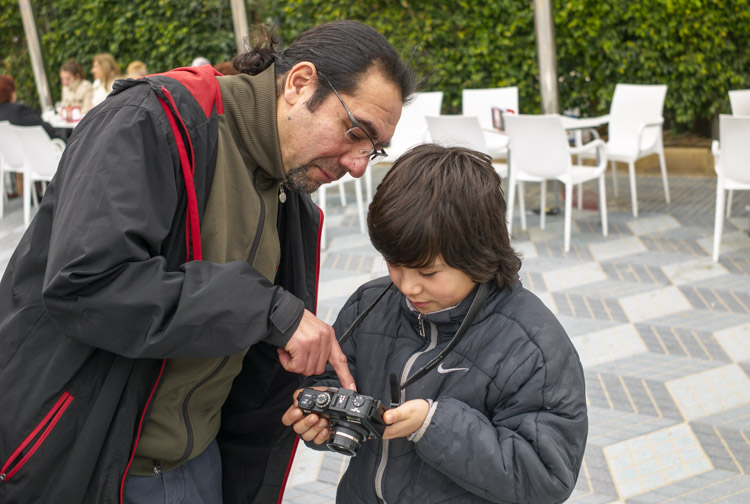 6_9
Old watch store sign in the barrio: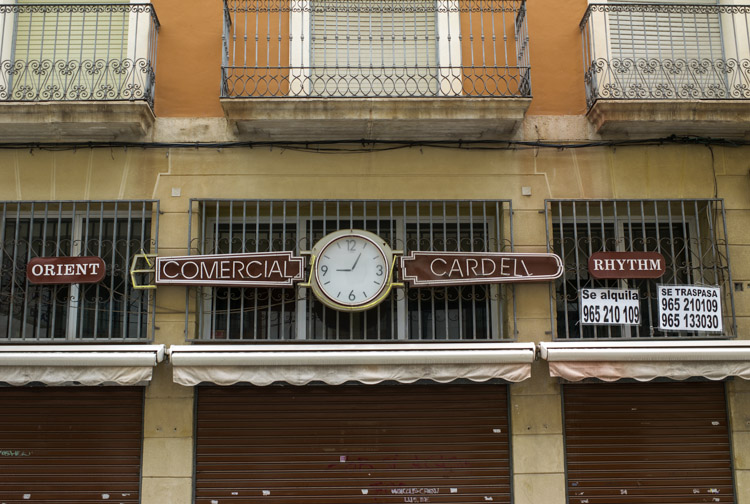 6_10
A defunct bakery: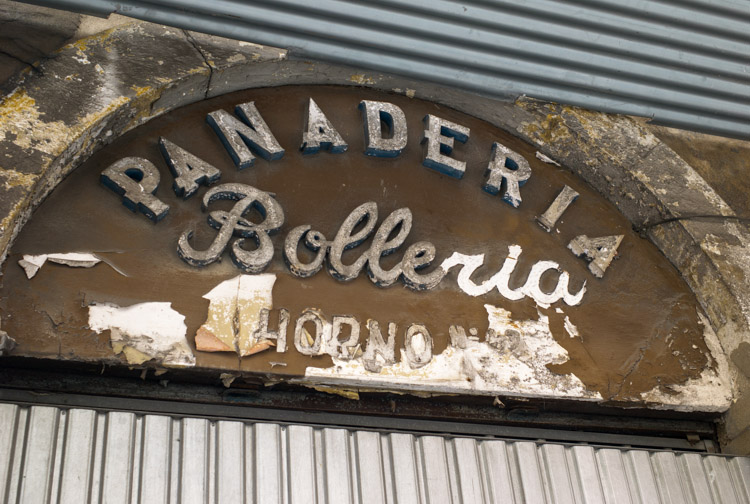 The last three images from our walk have a common theme: women with smartphones, but in different situations.
6_11
Waiting for someone outside the city hall of Alicante: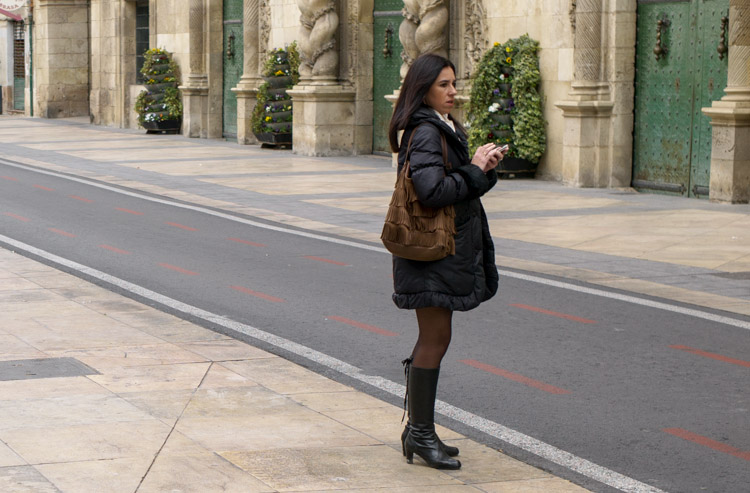 6_12
Texting someone outside a restaurant: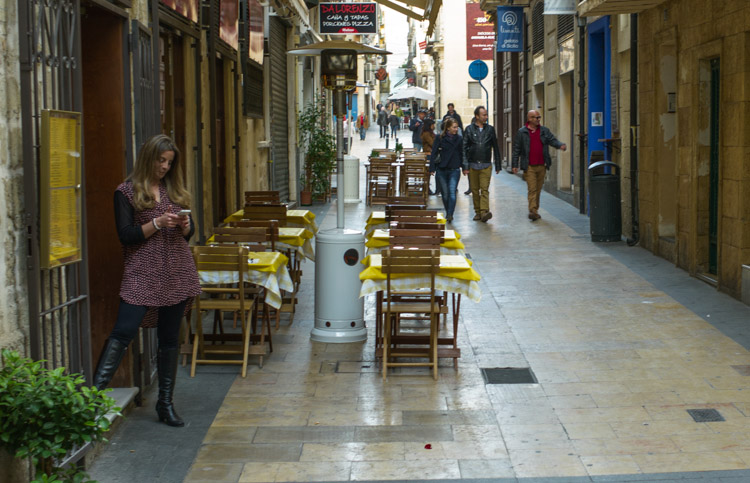 6_13
H&M employee takes a smoke break: