A full week of work, and also the coldest week since I moved to Alicante in October 2007. Like the rest of Europe, we are in a deep freeze here, although "deep freeze" is a relative concept; nighttime temperatures have dipped (just) below freezing a couple of nights, and daytime highs have been as low as 12-13 C. But it has been sunny and nice, and compared to what is going on in the rest of Spain, let alone the rest of Europe, we are lucky.
The first four images were taken while walking my dog Friday morning.
6_1
I have not seen this in a long time: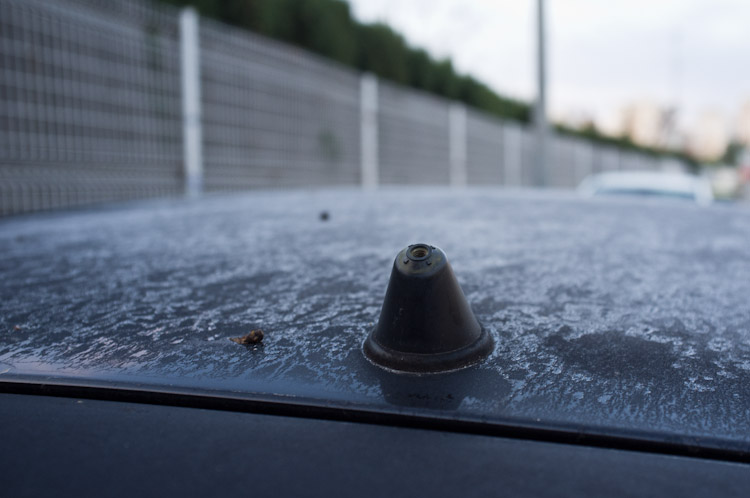 6_2
Nor this: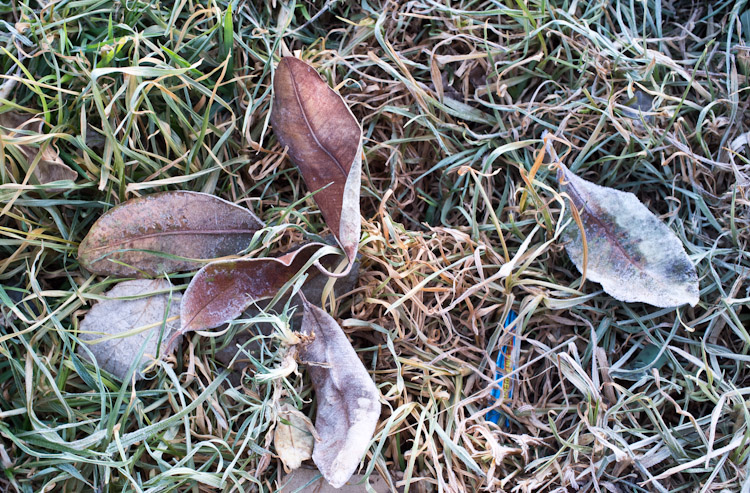 6_3
Morning sky over the golf course: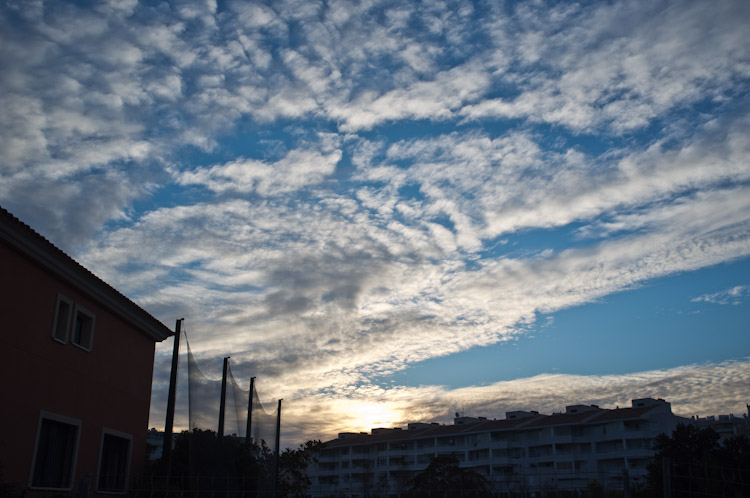 6_4
There is a place somewhere in the Arizona desert where airlines park surplus airplanes. I thought of that when passing this huge vacant lot on Avenida Vicente Ramos. Here, construction equipment is waiting for better days: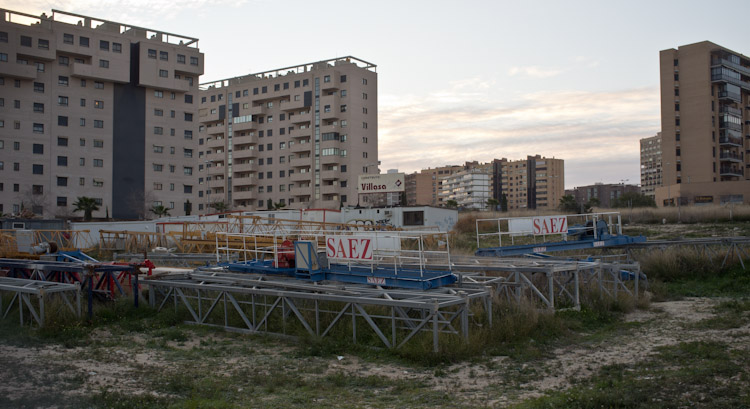 The next six images are work-related, in different ways. I am known at the office as the guy who always has a camera, and people are used to me "spying" on them.
6_5
We have recently finished a big project to set up a Balanced Scorecard for our office, and this week we printed it large and posted on the wall of the department (in addition to publishing on the Intranet, of course). This wall is just outside my office, so I have had a few photo opportunities. Here are Nellie and Melanie discussing something: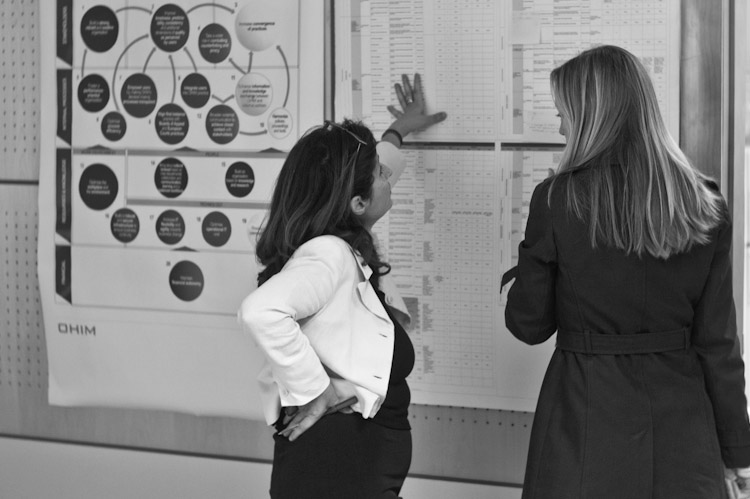 6_6
Here is Melanie explaining the scorecard to our new trainee. In the background Daniel who realizes that they are being photographed: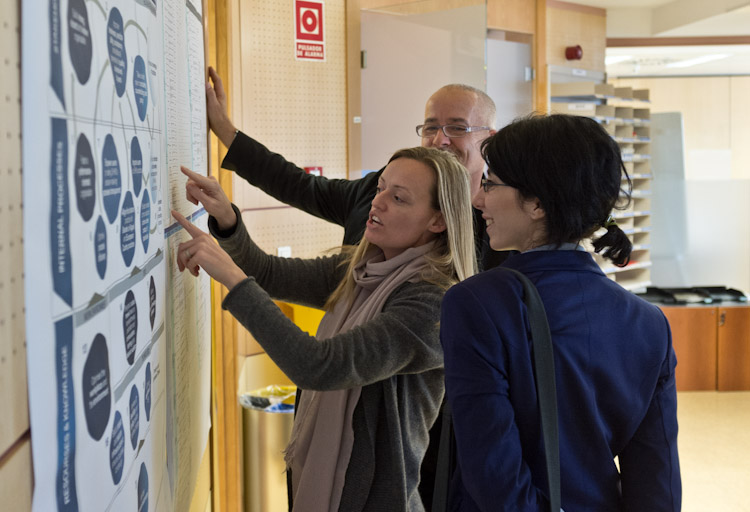 6_7
On Friday, our office was visited by the EU Commissioner for the Internal Market, Michel Barnier. This was a big occasion, the first time "our" commissioner visited our office. Selected groups of employees were invited to meet with him to explain aspects of our work. Here are José, Nicki and Justyna waiting their turn (they are Spanish, German and Polish, respectively):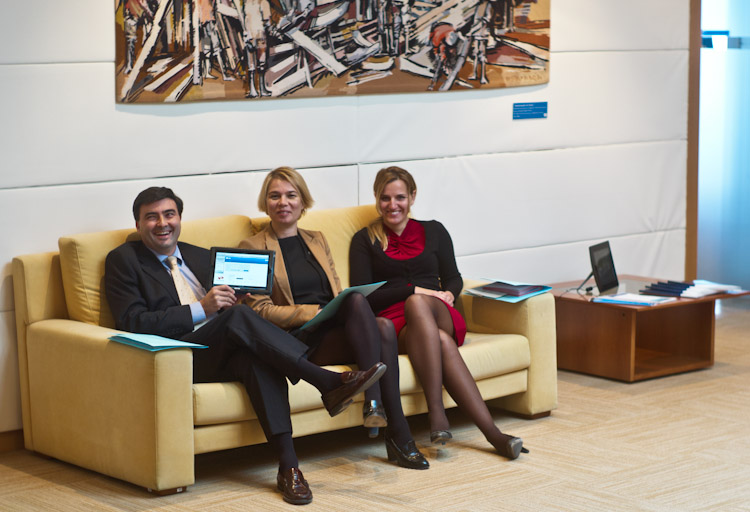 6_8
This is Lynn from Institutional Relations department, one of the people charged with ensuring that the Commissioner's visit went off smoothly and that everything happened according to schedule. So she was not laughing–it was a stressful day for her and her colleagues: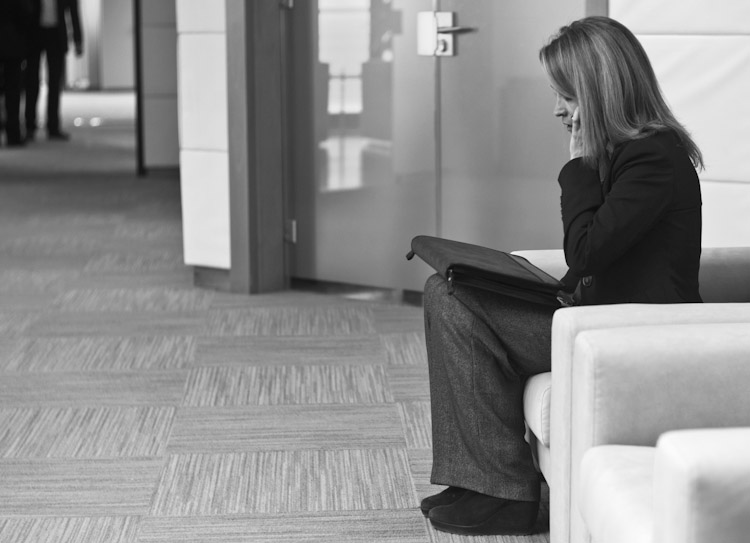 6_9
This week we have also had people from other IP offices visiting us, and on Friday evening it was my heavy duty (NOT!) to host an informal dinner for some of them. Here is a charming colleague from the UK Intellectual Property Office in conversation with a gentleman from the European Patent Office: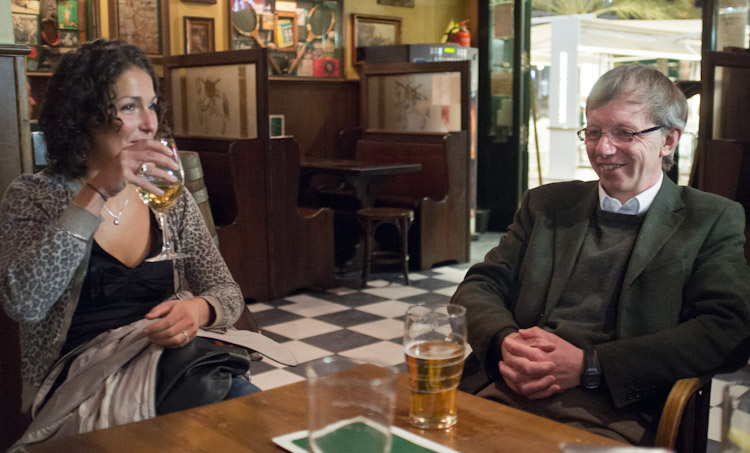 6_10
After a pint at O'Hara, a popular Irish bar, we moved to a restaurant for some local food. This is the Spanish idea of a salad: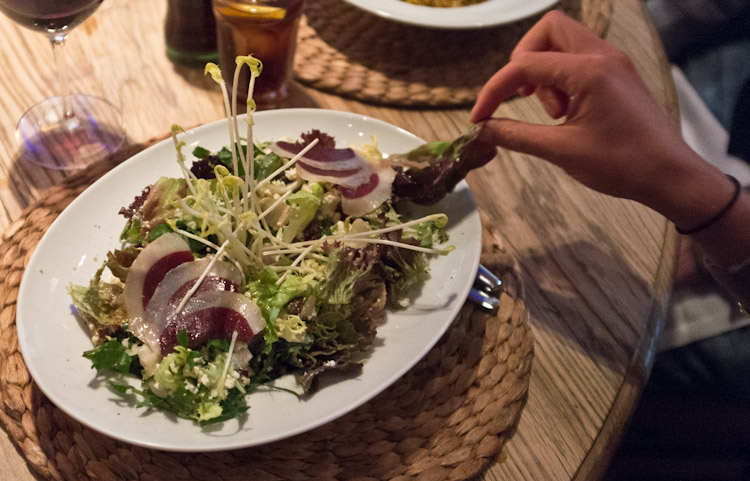 The last four images are from Saturday at home. My wife and daughter are away skiing this weekend, so I was alone with the pets.
6_11
I went shopping at the Carrefour supermarket. They are having a promotion of various Italian products. This is an actual mortadella: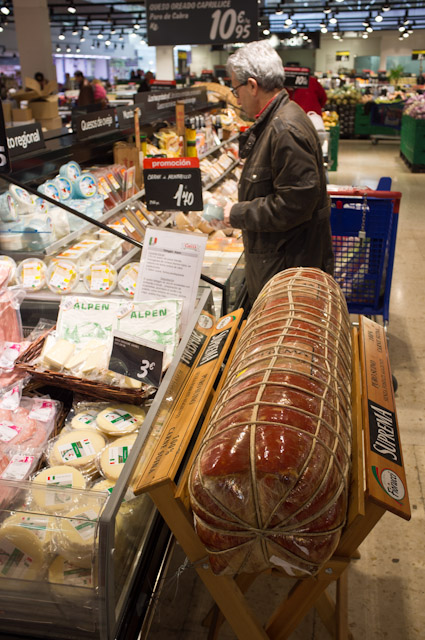 6_12
On the way home, I stopped at another supermarket, Consum. Their bicycle rack is usually more crowded that this: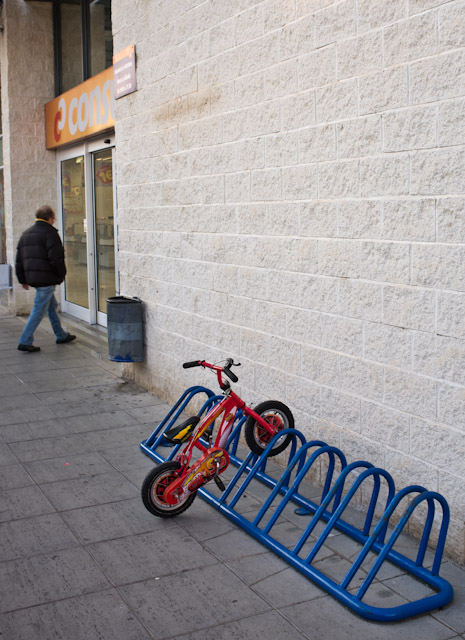 6_13
Saturday afternoon, when Cheeta's feeding time approached, she became impatient. I decided to see if my Fuji X100 had benefitted from the recent firmware upgrade which claims to have increased focusing speed, among other benefits. A dog moving around the kitchen seemed a good test: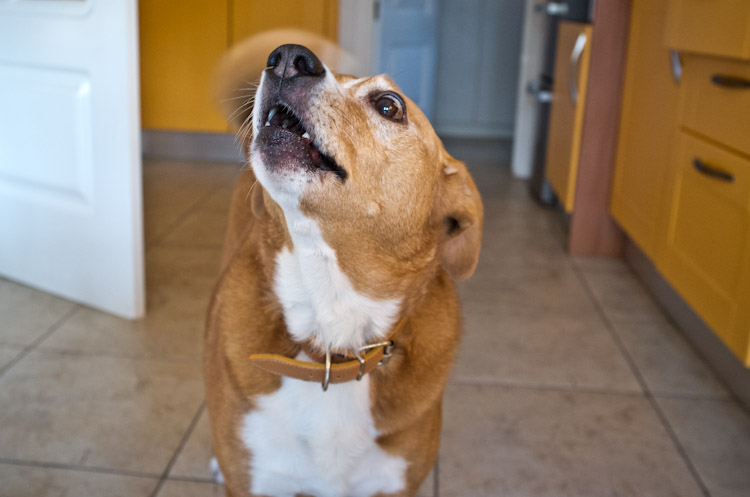 6_14
Now Cheeta has lost her patience. She is telling me in no uncertain terms, "feed me now!" Which I did, right after taking this picture: