Week 31 was spent on a boat cruising the western Mediterranean, starting in Barcelona, and stopping in Naples, Rome, Florence, Marseille and Palma de Mallorca before returning to Barcelona. I have posted galleries of Italy and Marseille elsewhere; this weekly blog is largely devoted to pictures taken onboard the ship, except for the last few, which are from Palma.
The ship left Barcelona Sunday afternoon and arrived at the first port, Naples, Tuesday morning. So Sunday evening and Monday were basically dedicated to exploring the ship, eating and taking pictures.
31_1
We are aboard, waiting to depart. This is the part of Barcelona harbour where cruise ships dock: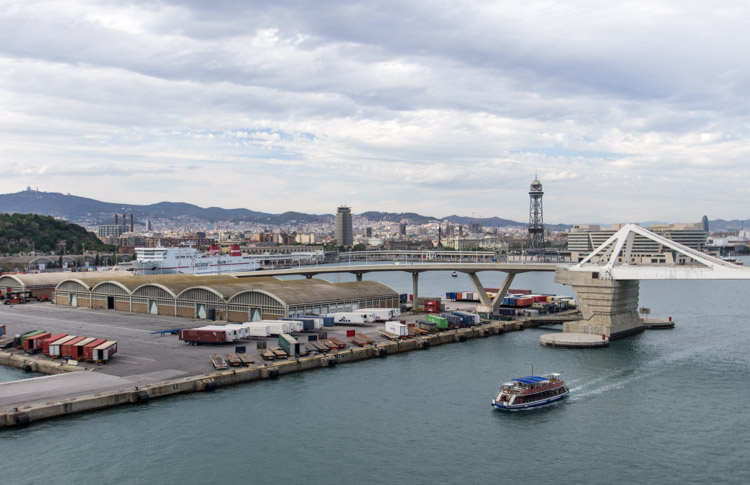 31_2
Finally moving, I get a good look at the working part of the harbour: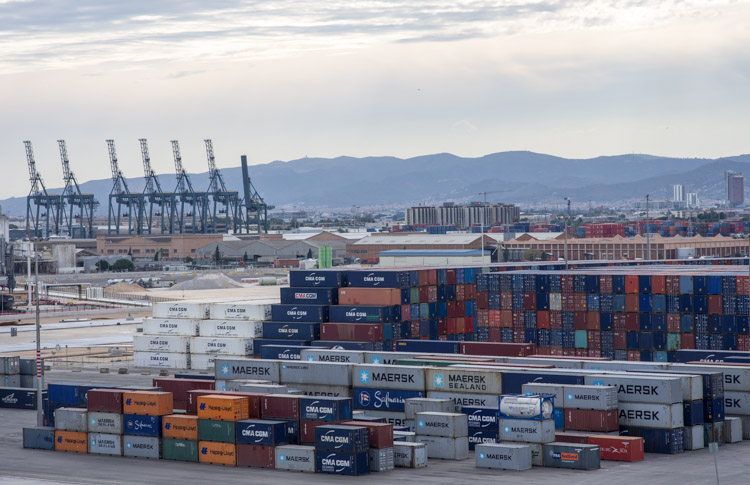 31_3
Waving goodbye: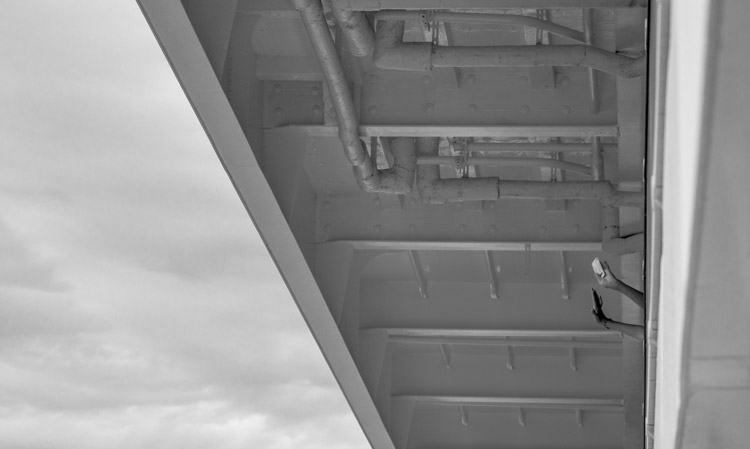 31_4
Barcelona disappears into the distance: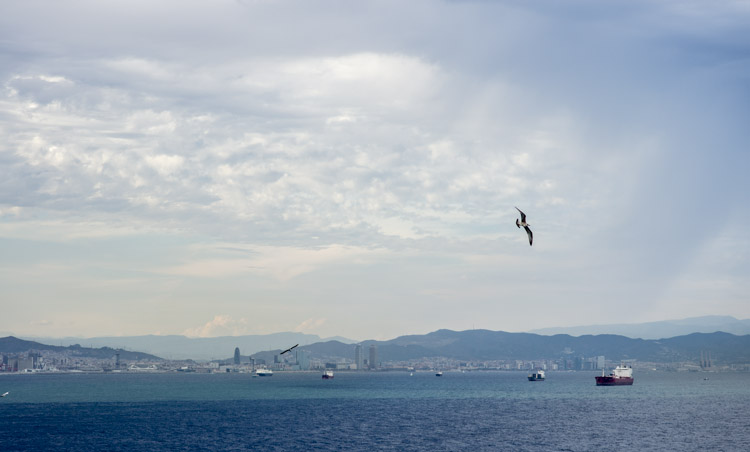 31_5
For a while, we have winged escorts: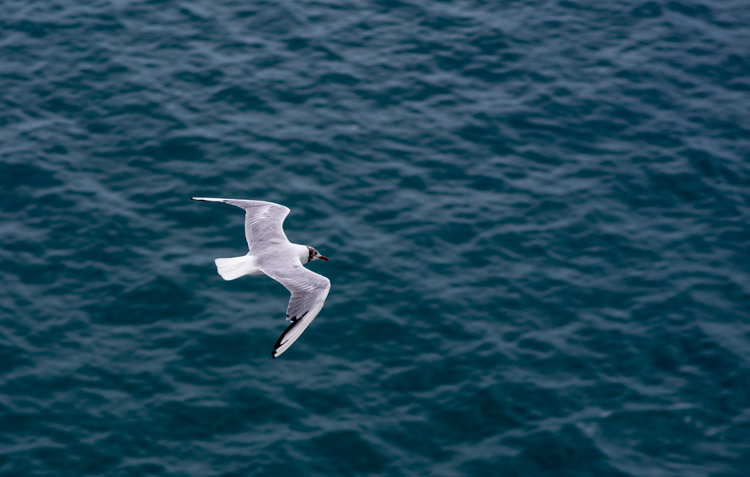 31_6
The first sunset: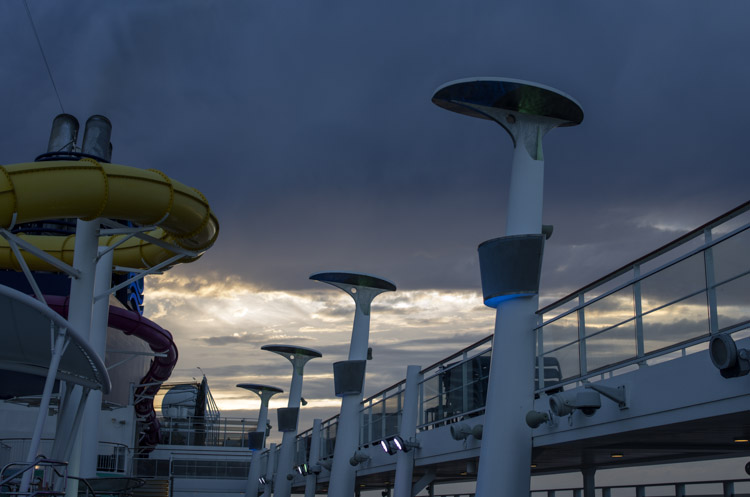 31_7
The chimney at night: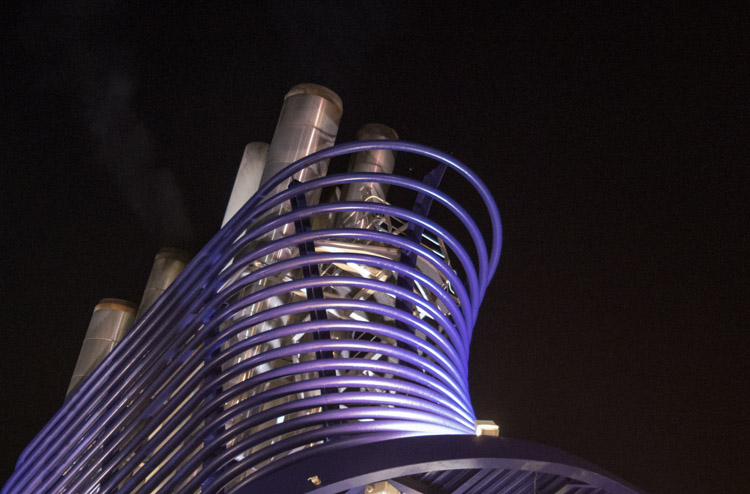 31_8
The disco on deck 15: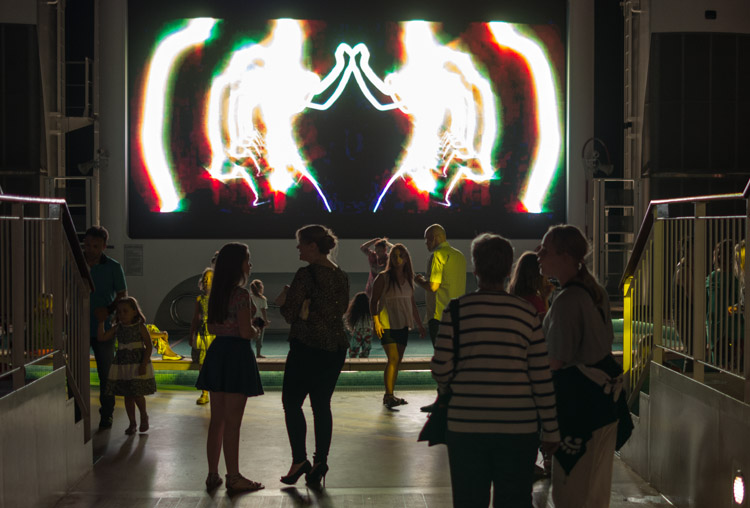 31_9
Early Monday morning, the deck is being cleaned before the onslaught: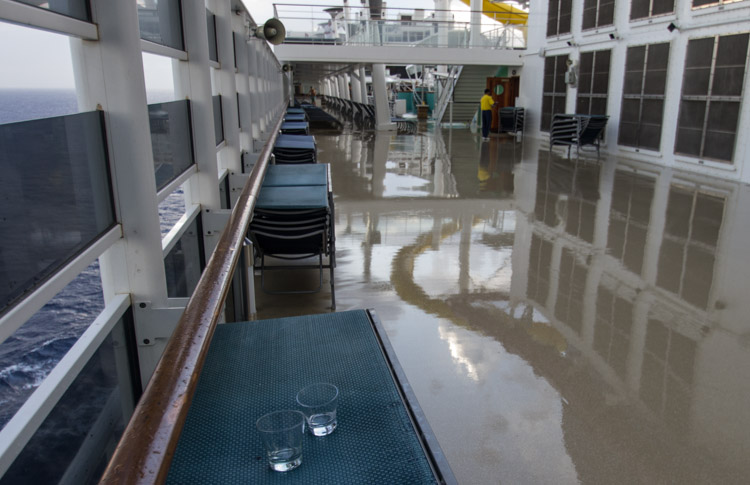 31_10
Sunrise in the breakfast restaurant: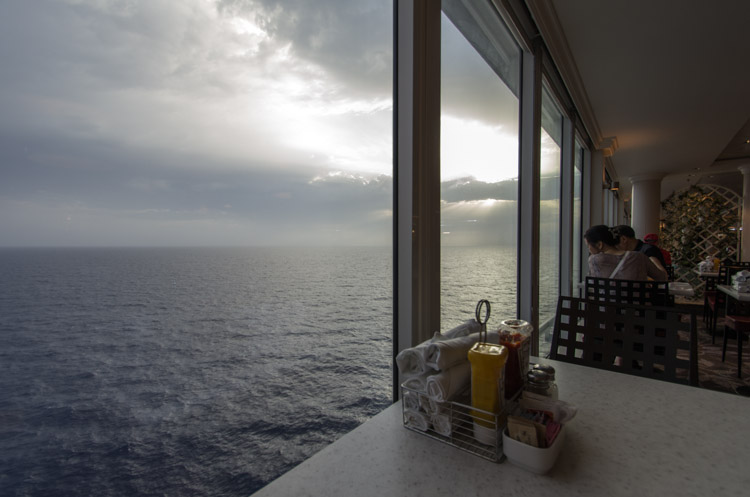 31_11
My daughter checking Facebook at lunchtime, when we were close enough to Corsica and Sardinia to catch a 3G signal from land; otherwise, the ship's satellite connection was very expensive and pretty useless: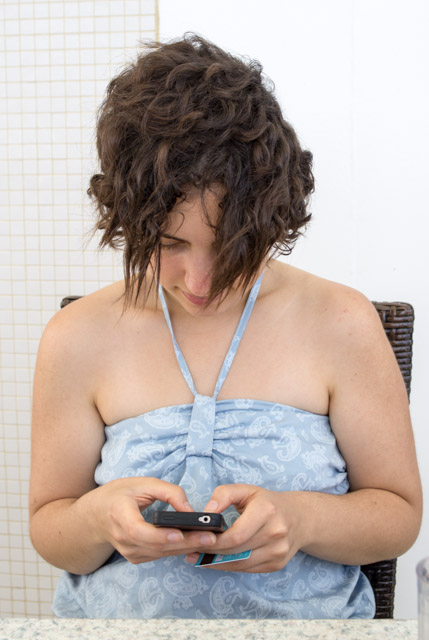 31_12
One of the many bars on board: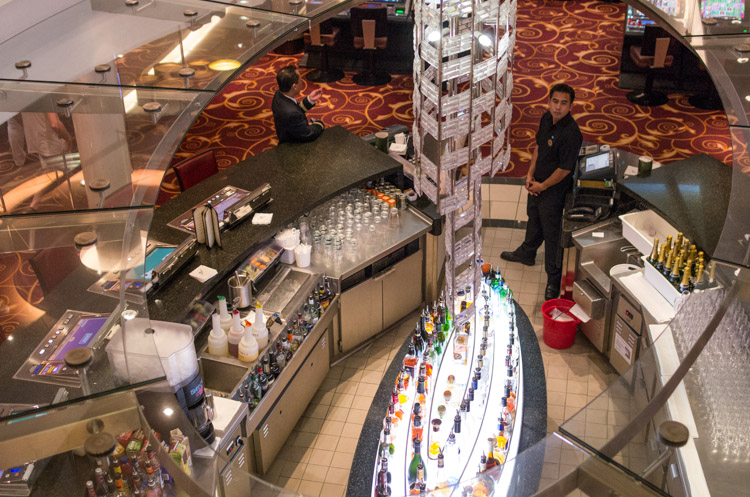 31_13
Monday evening sunset: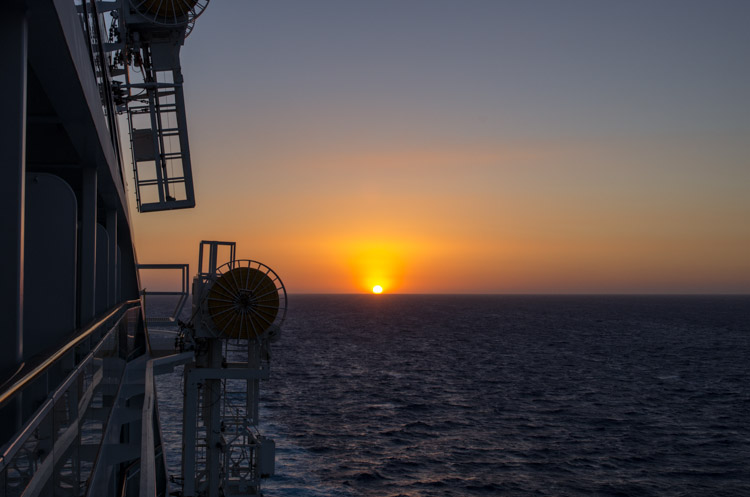 31_14
A charming little touch. When making up our room, the staff left these towel sculptures on our bed. This is supposed to be a dog: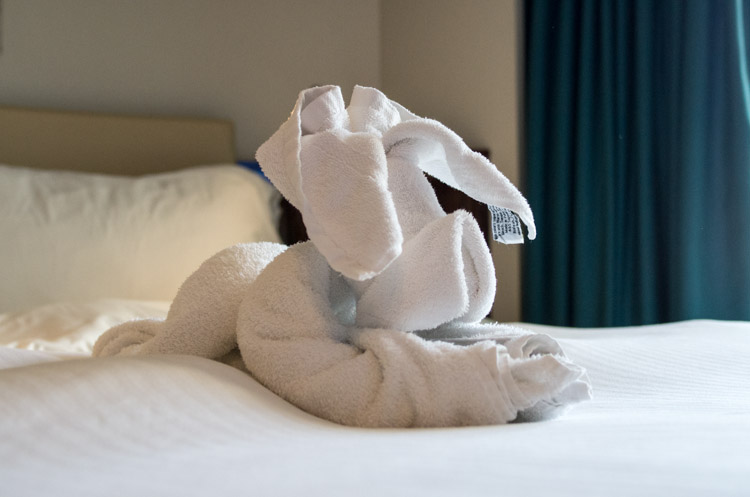 31_15
Depending on your mood, this is a swan or a cobra: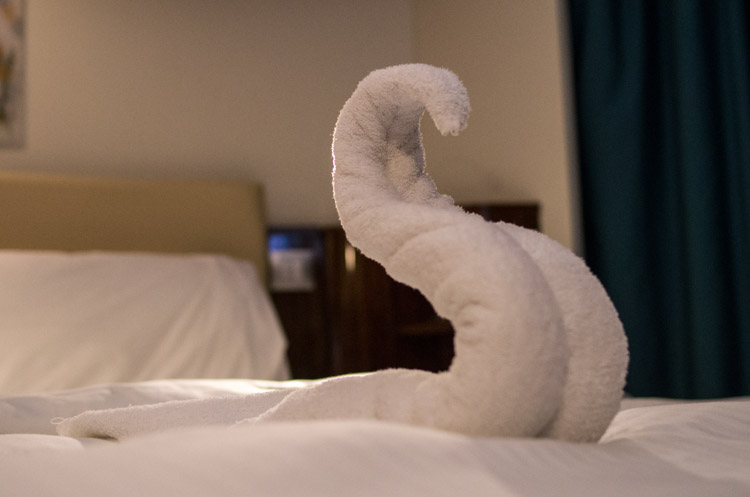 31_16
And a monkey: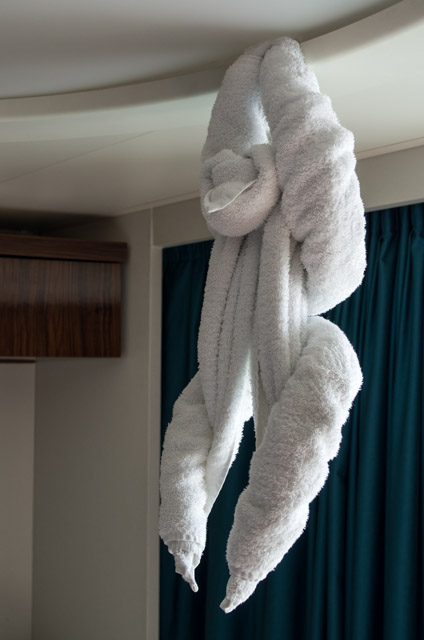 31_17
I found most of the entertainment on ship fake and contrived. But this guy was good: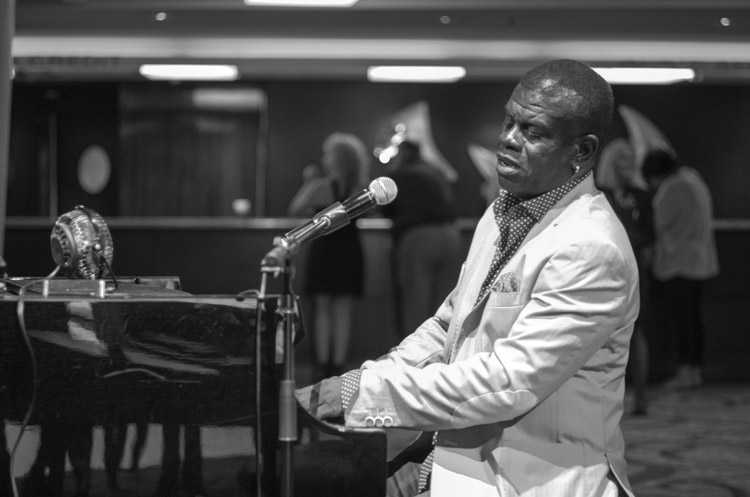 31_18
He really got into his playing: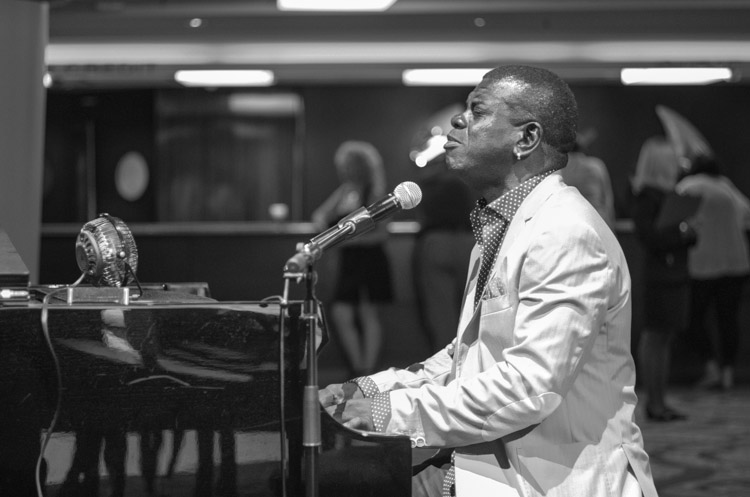 31_19
Finally, Tuesday morning, we sail into Naples harbour: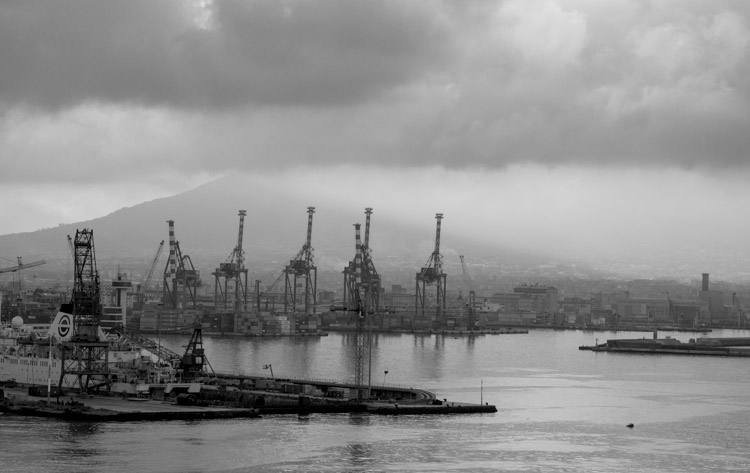 31_20
A statement I can relate to, near Naples train station: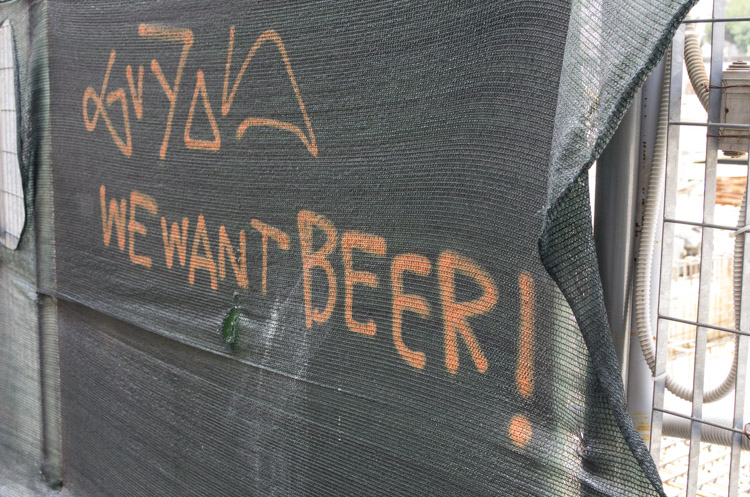 31_21
The next day we were in Rome, visiting the Pope and buying ice cream from this lovely lady: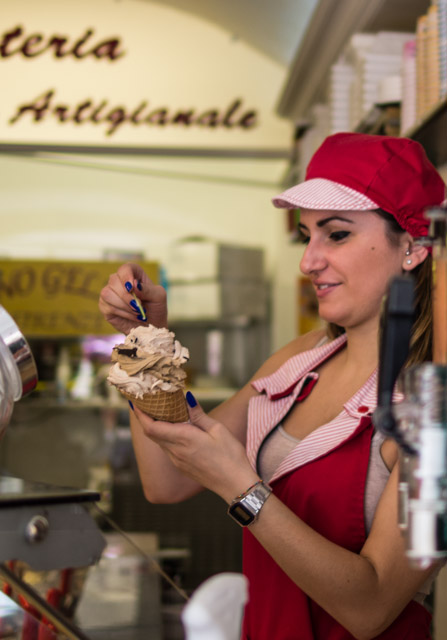 31_22
Another port, another señorita, this time it's Marseille: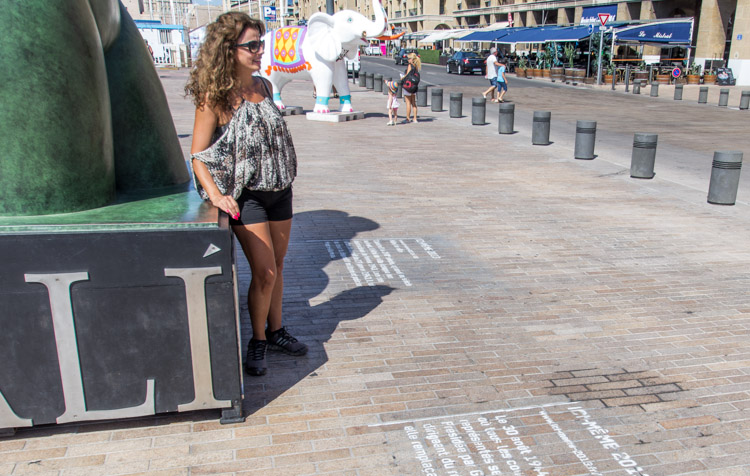 31_23
Saturday lunchtime, our ship docked in Palma de Mallorca: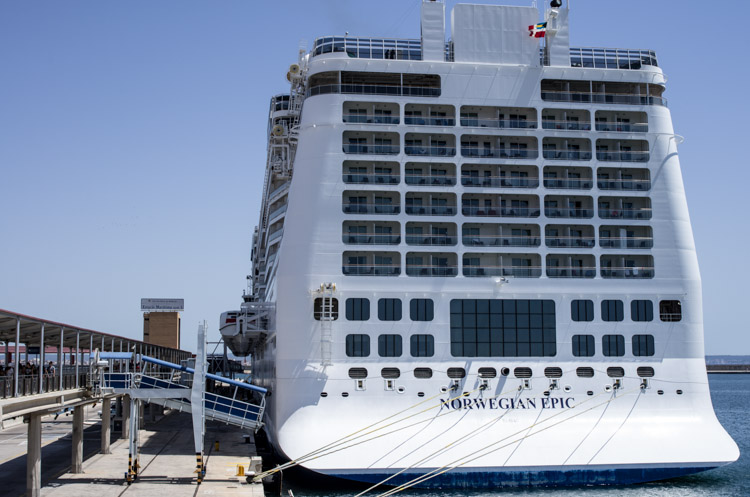 31_24
The ship docked next to ours had a nicer paint job: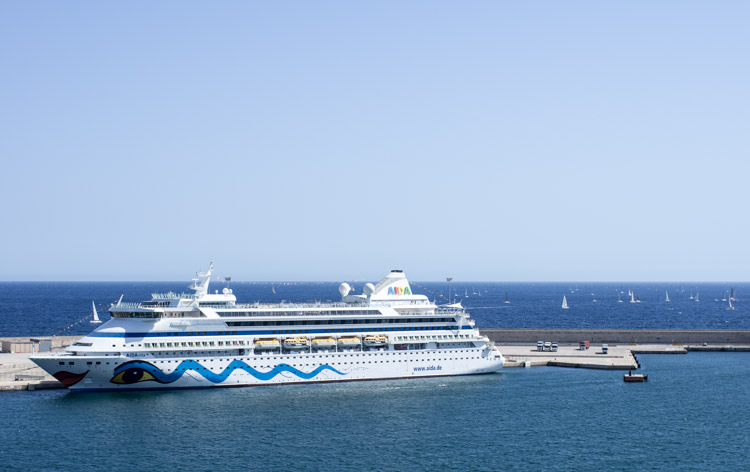 31_25
Palma's main pedestrian street, rather kitschy right here: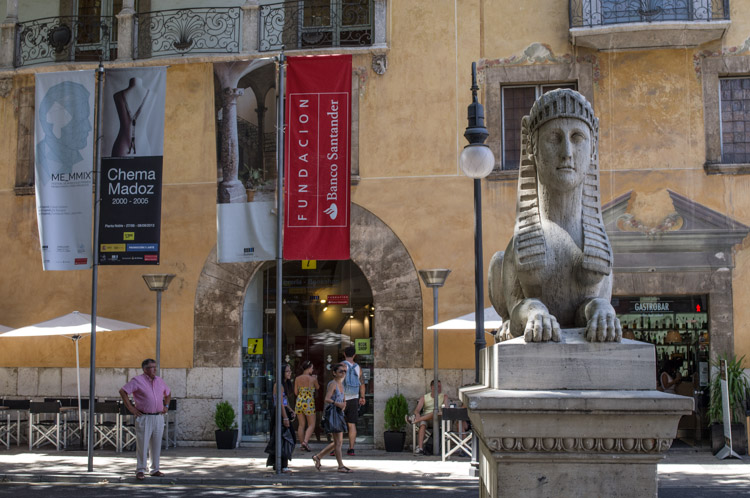 31_26
Window shopping in Palma: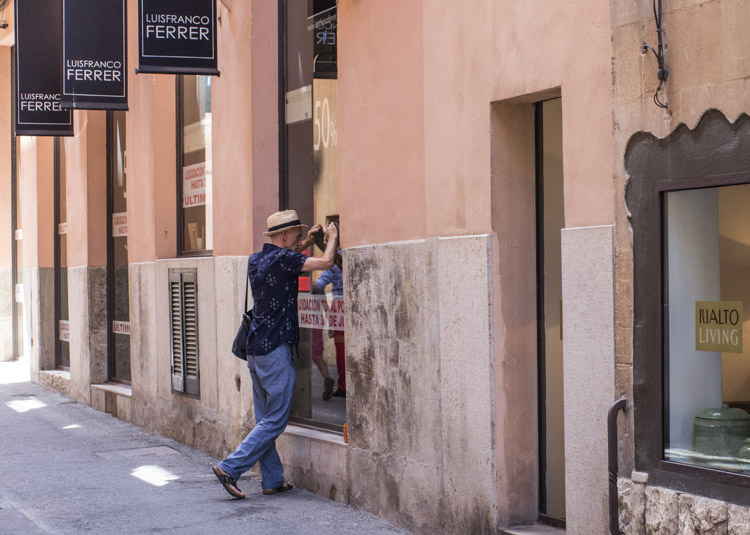 31_27
Serious shopping in Palma: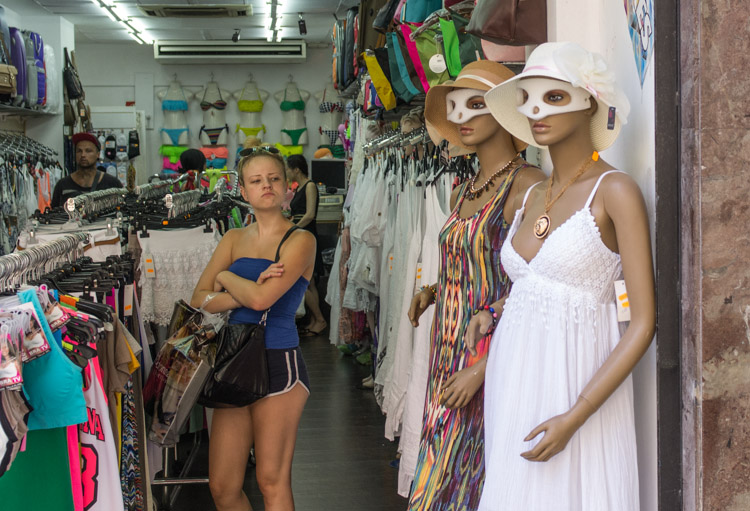 31_28
Look over here!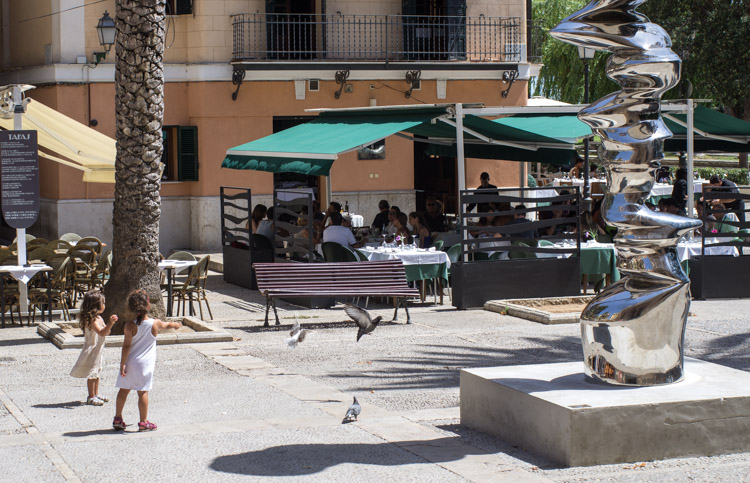 31_29
The three official flags of the Baleares: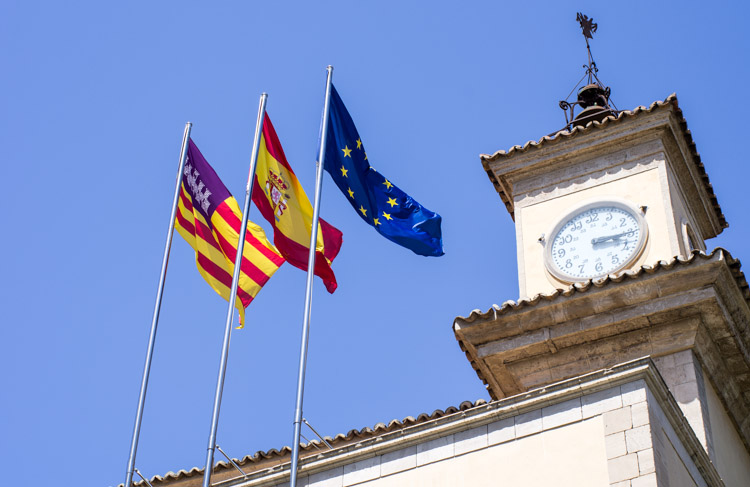 31_30
And an unofficial flag: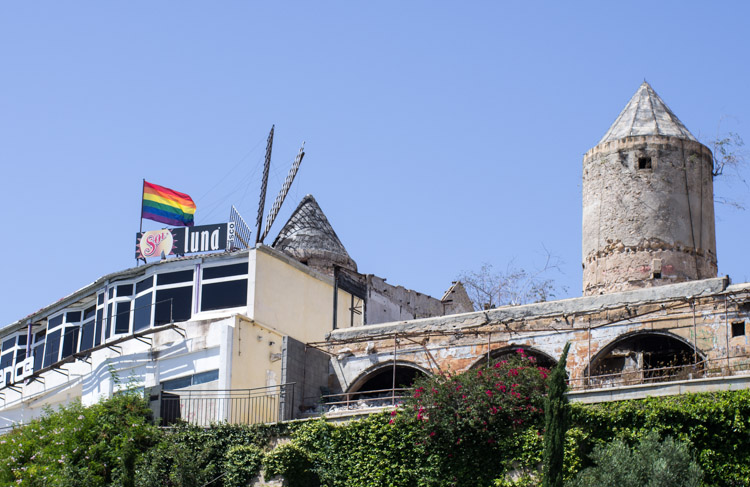 31_31
Open every night. This is the main industry in Mallorca: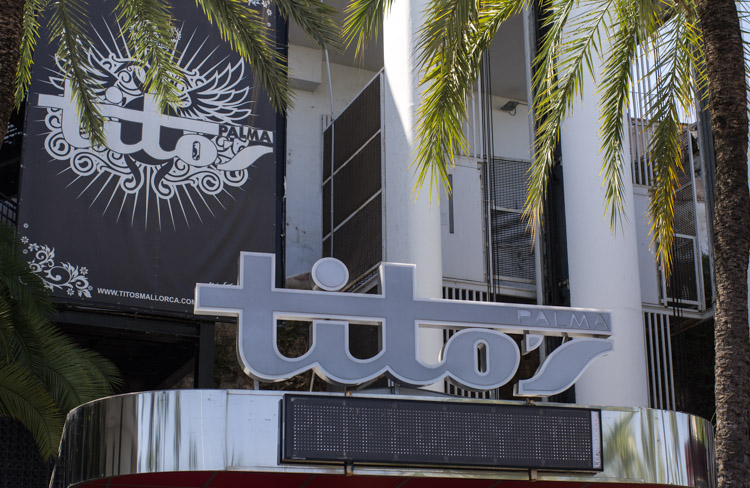 31_32
But watch your step on the way home: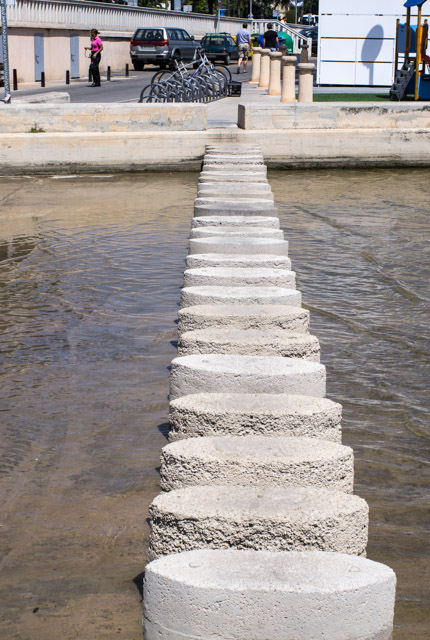 31_33
Getting ready for the evening shift: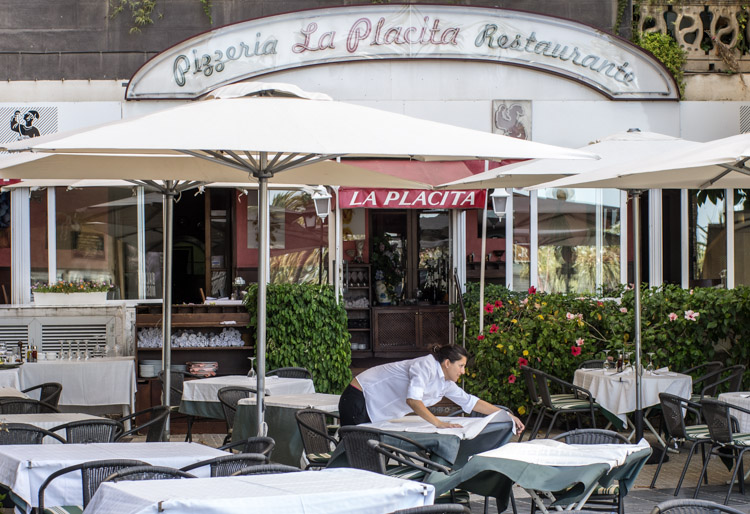 31_34
In the nicer parts of Palma, most real estate signs are in German, English, Dutch and Russian. Here is one from a much less posh part of town, near the harbour: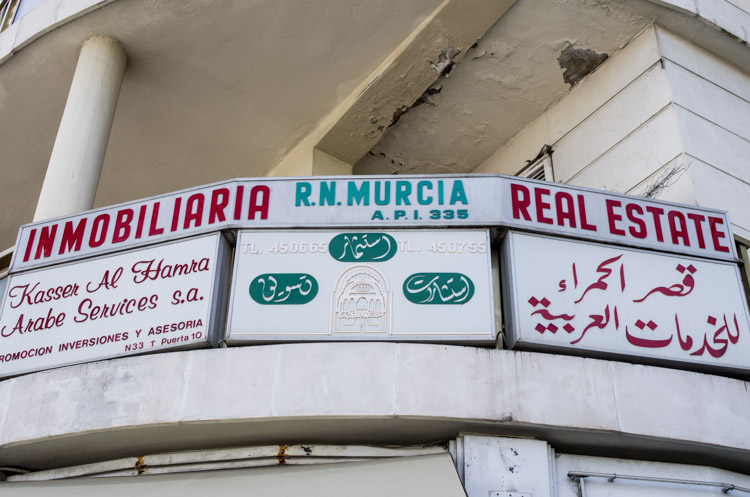 31_35
One of the many silly signs on the ship. This is the last picture I took during the cruise: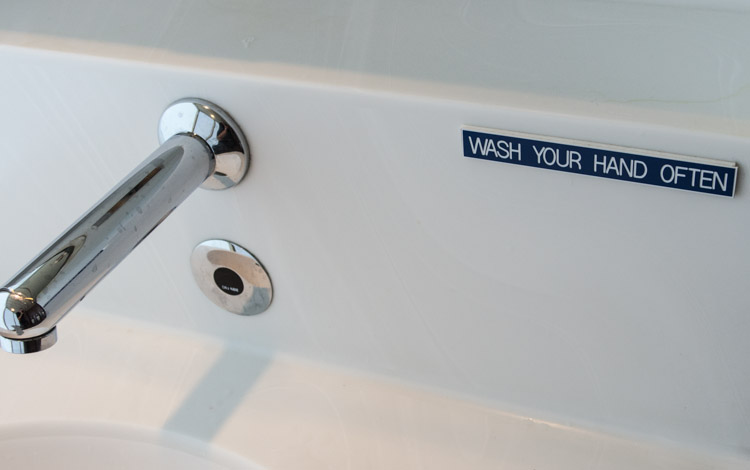 For some reflections on the whole cruising experience, check out my musings.