Main event this week was my daughter's arrival on Wednesday. She will be with us for a month! Otherwise, it was a quiet week, the last week of real work in 2014. At the end of the week I went on one of my long bike rides in the mountains which provided quite a few of this week's pictures.
51_1
While waiting for my daughter at Alicante airport, I of course focused on the other people waiting. The season is in evidence here: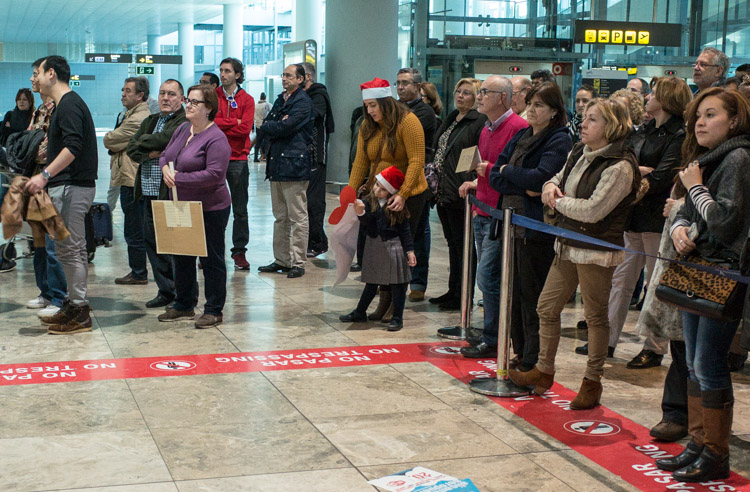 51_2
Human and four-legged welcoming committee: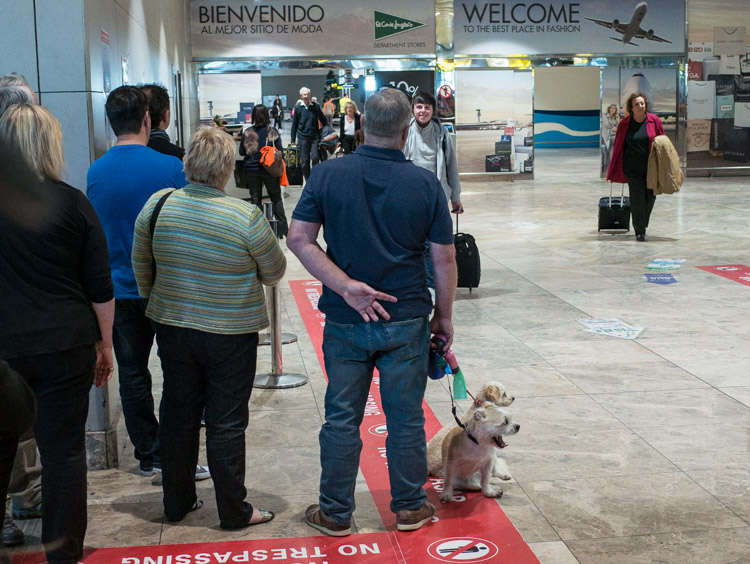 51_3
My Cheeta has a new bed in the living room. Basically, she has a bed in every room of the house. Being a people person, she always wants to be wherever we are: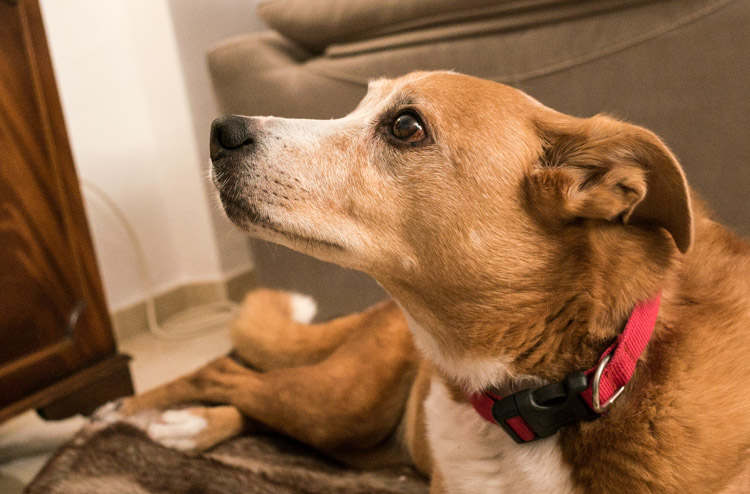 51_4
Morning light outside our neighbourhood bakery: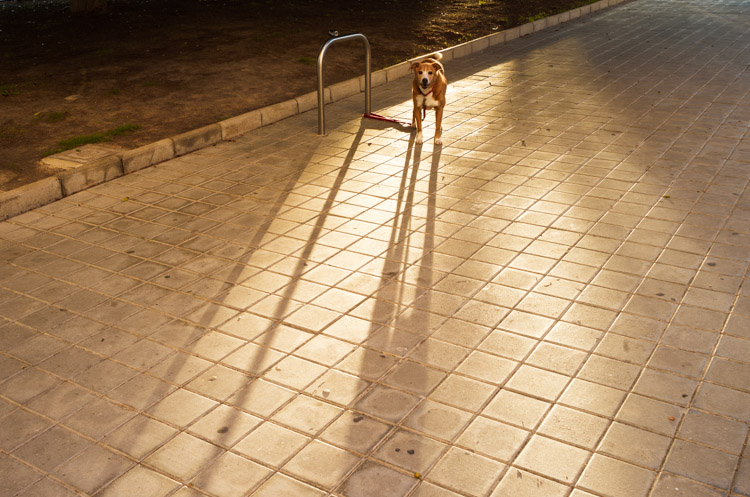 51_5
A rare example of graffiti in Valenciano, in the centre of Alicante. Valenciano is the local language, a close cousin of Catalan, but it is mostly spoken in the villages inland. I never hear it on the streets of Alicante or any of the other cities. The text means "without sacrifice, no revolution":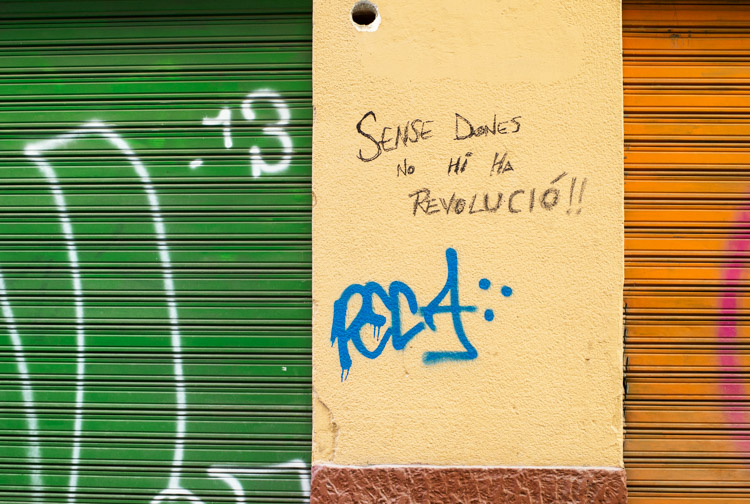 51_6
One of my favourite places in the centre of town, Plaza de Correos. It is lined by several good tapas places, and the beer shop Habemus Birra is just up the street: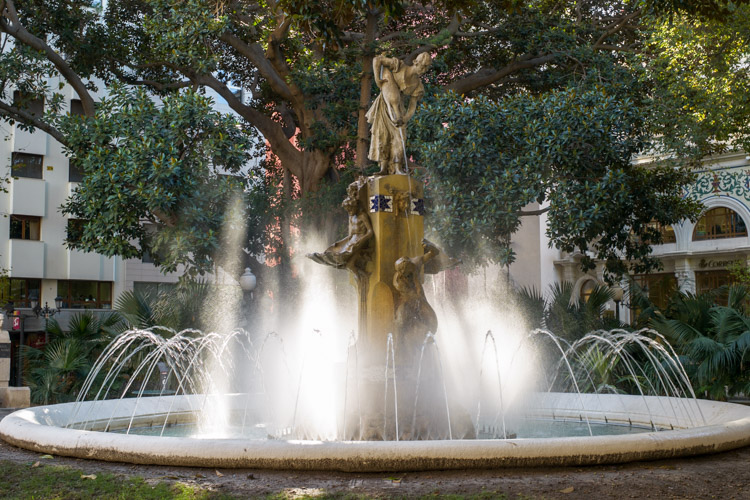 51_7
Back to my neighbourhood, walking Cheeta, and continuing to explore the morning light on the trees: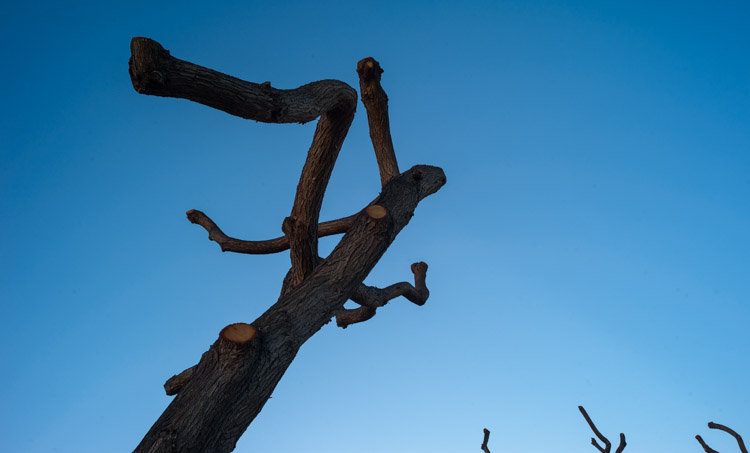 51_8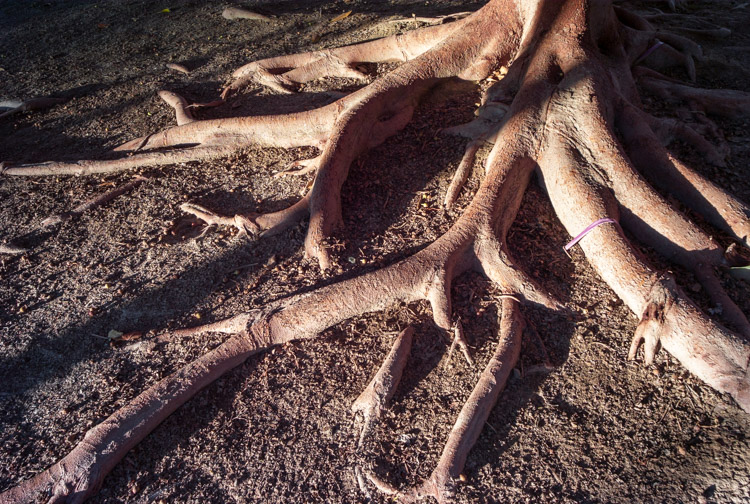 51_9
On Saturday afternoon, I went for a walk in the harbour of El Campello, in part to test using my Leica lenses on my recently aquired Fuji X-T1 camera. This is winter, so the beach is largely empty, especially as the sun was already going down: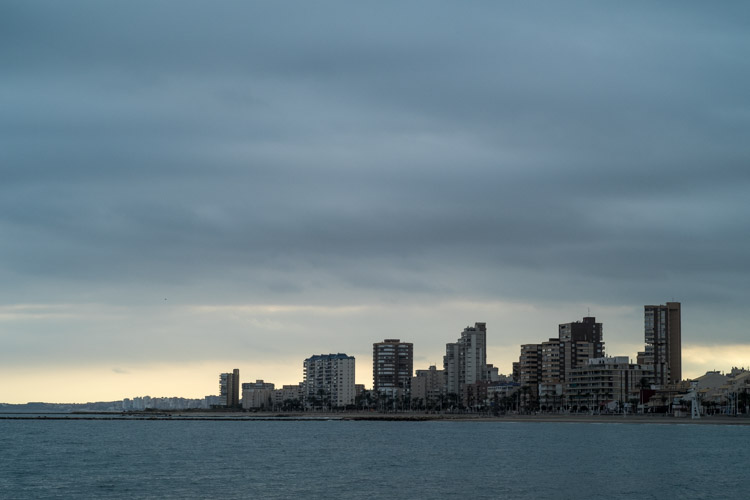 51_10
I first tested the lenses on stationary objects, just to make sure I could focus accurately: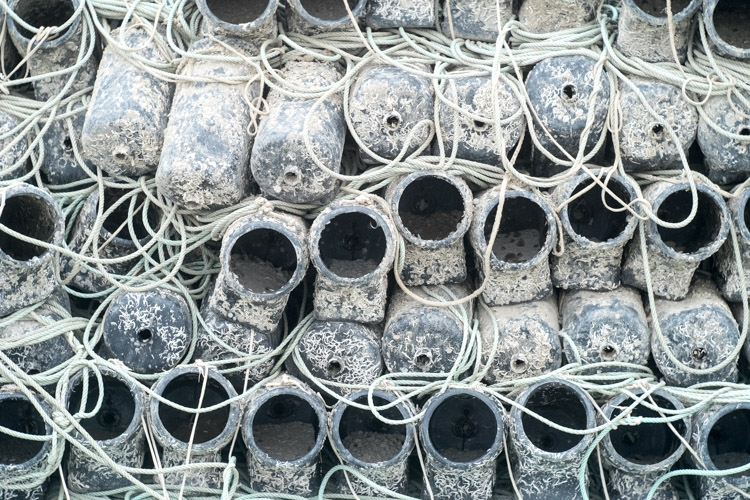 51_11

51_12
Then I moved on to the feline inhabitants of the harbour: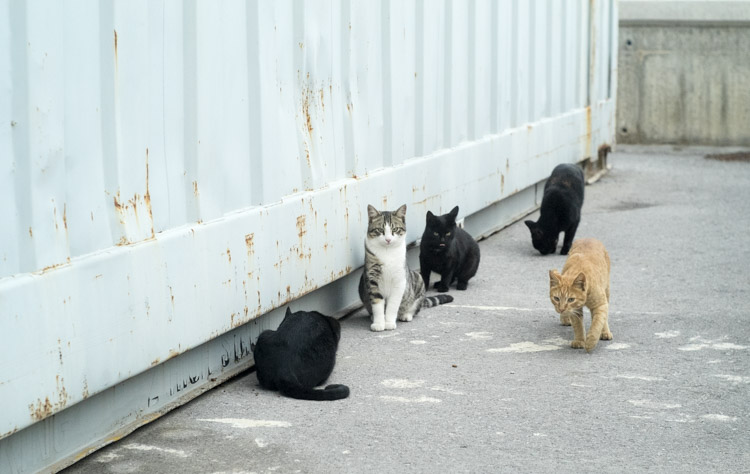 51_13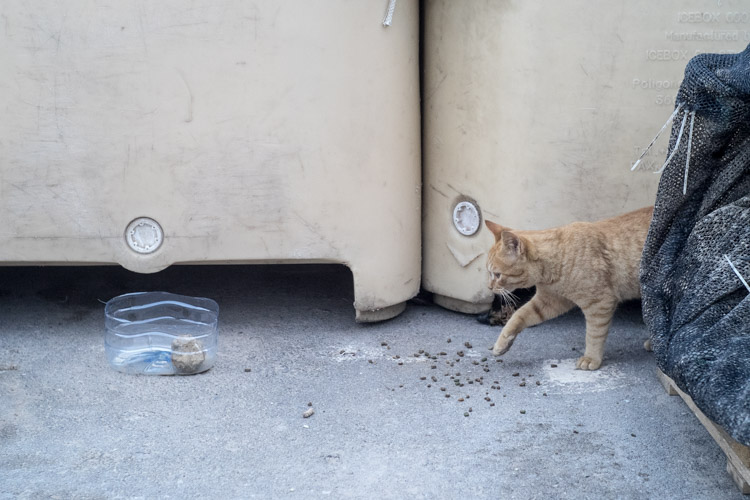 The remaining pictures are from Sunday bicycle ride in the mountains. The route I followed is this. It was quite hard with all the climbing and with remnants of cold still rummaging around in my head. But it provided me with good exercise and some nice views.
51_14
This is the road to Tibi: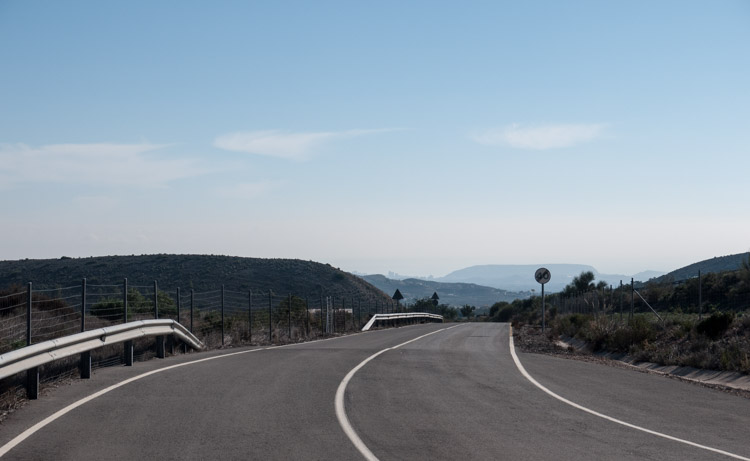 51_15
Passing under the A77 motorway: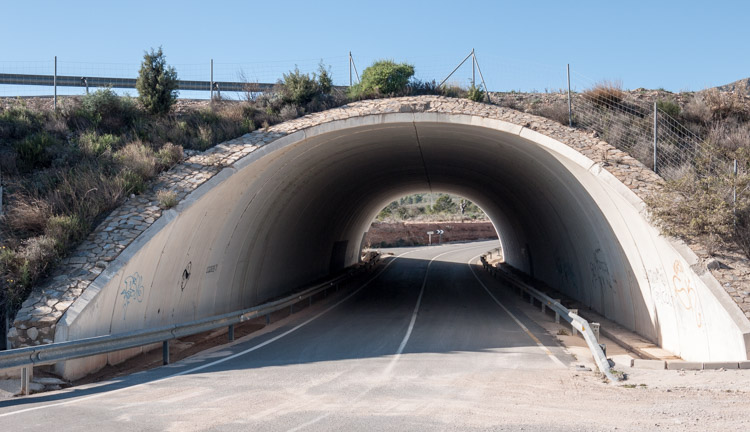 51_16
The landscape near Tibi: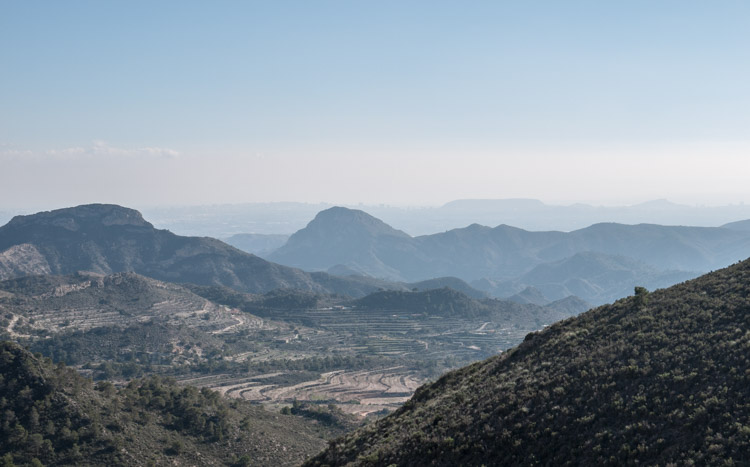 51_17
The highest point of the ride, a few km after Tibi. The altitude here is around 730 m (2400 feet). Maybe not that much, but when you are coming from sea level, than there is a lot of climbing here, and some of the grades are quite steep. So I was relieved to reach this point; there was still about 30 km to go but it was mostly downhill or flat from here: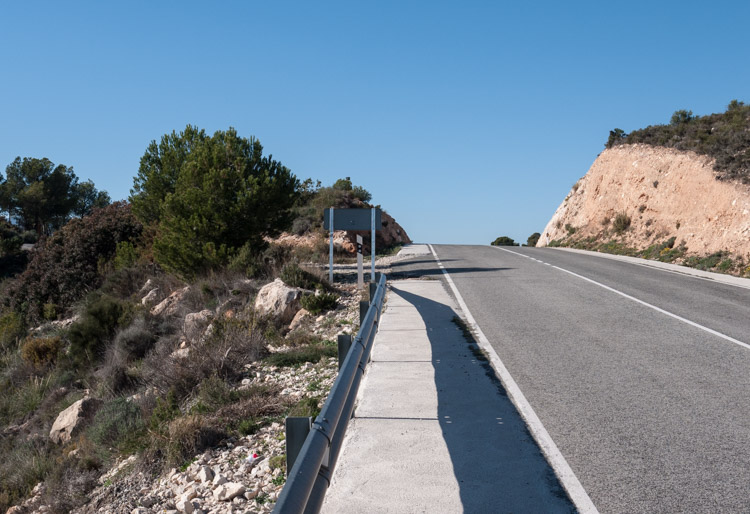 51_18
The town of Jijona (Xixona in Valenciano) is known for being the home of turrón, an almond-based, tooth-breaking sweet that is a traditional part of a Spanish Christmas: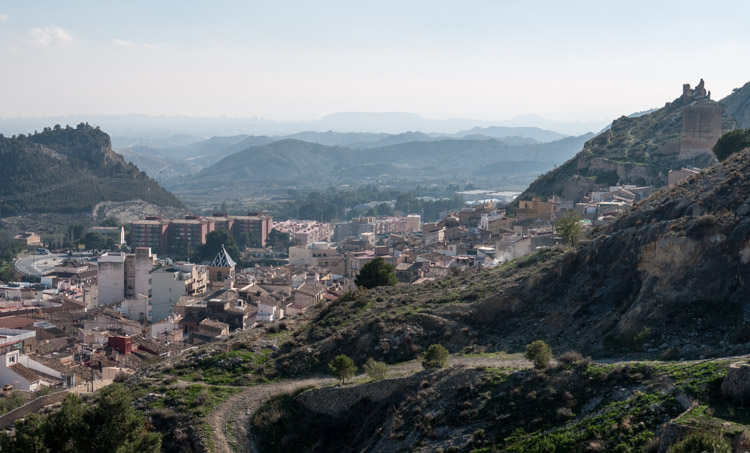 51_19
As one enters the town from above, one passes a nativity scene in natural surroundings. To get an idea of scale, the statues are life-size: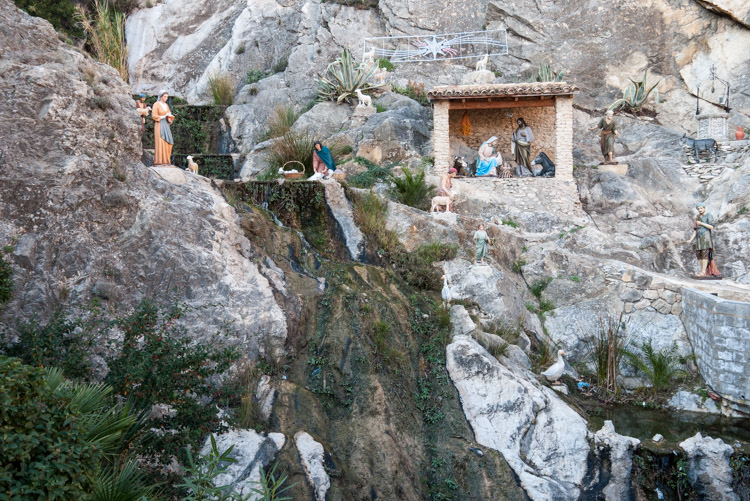 51_20
Bearing gifts: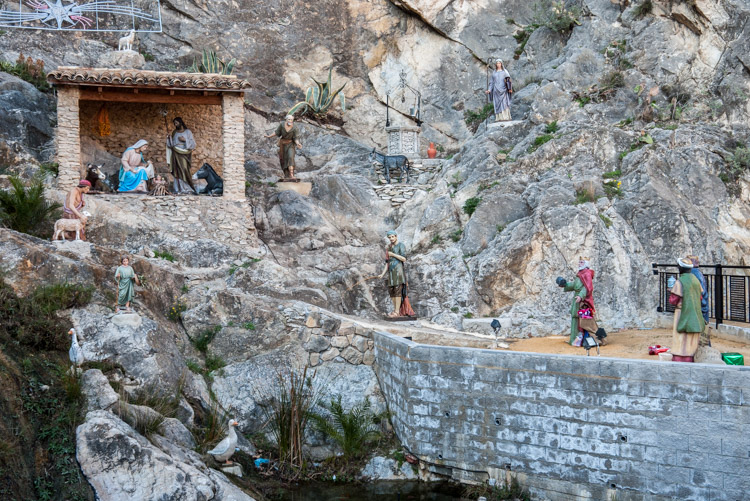 51_21
A closer view: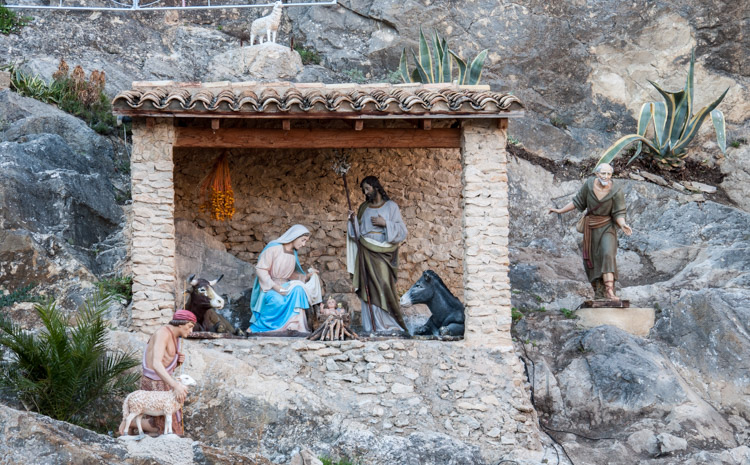 51_22
The shepherd: