This week I offer you another set of slices of my life, as it progressed during the seven days. The weather is getting better, within a couple of weeks we will start using the pool again.
Main
My daughter likes baking, and she has recently adopted my habit of taking a picture of the finished product before eating it: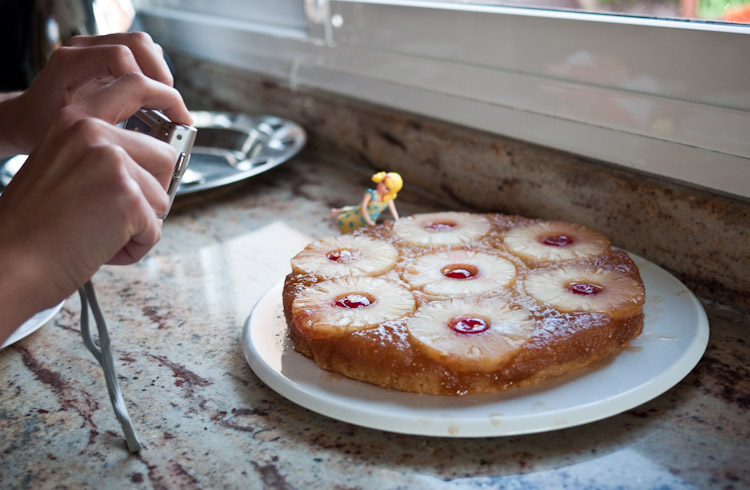 Alternates:
Photographically speaking, the big event of the week was the arrival of my new 45mm macro lens for the Panasonic GF-1 camera. So Monday or Tuesday afternoon I stopped by the beach on the way home to try it out.
Alternate 1
A small stone on Albufereta beach: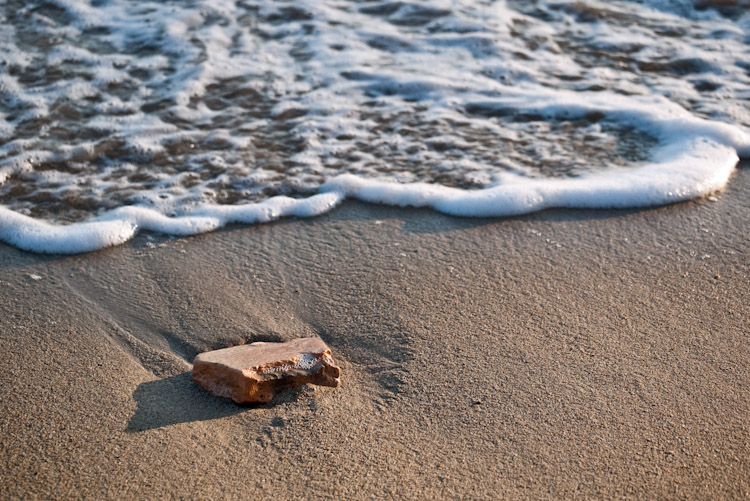 Alternate 2
Stone and foam: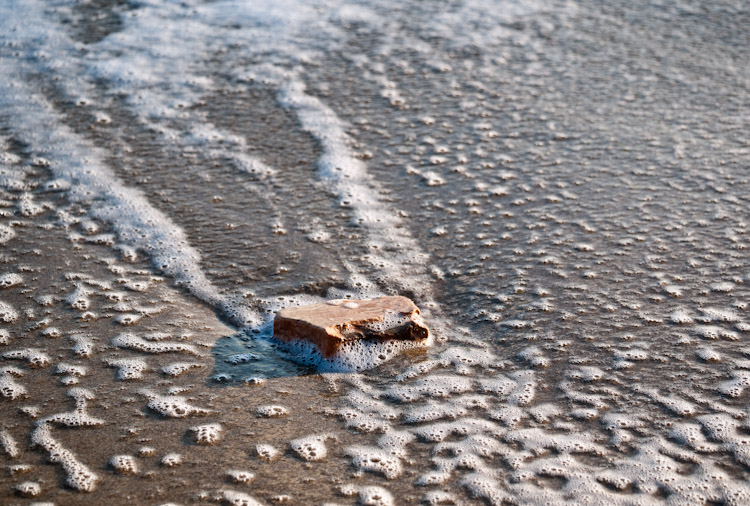 Alternate 3
Someone forgot their towel: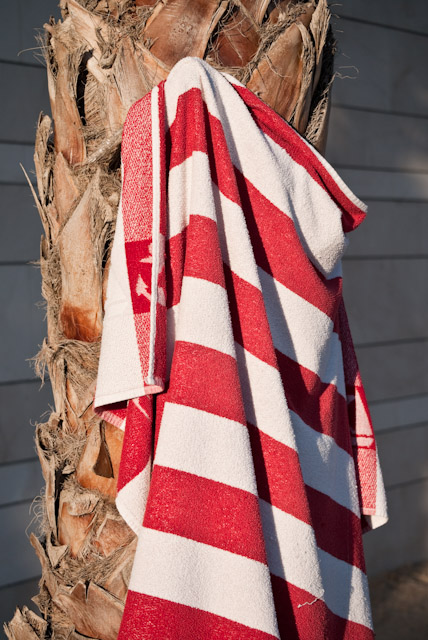 Alternate 4
Hand rail: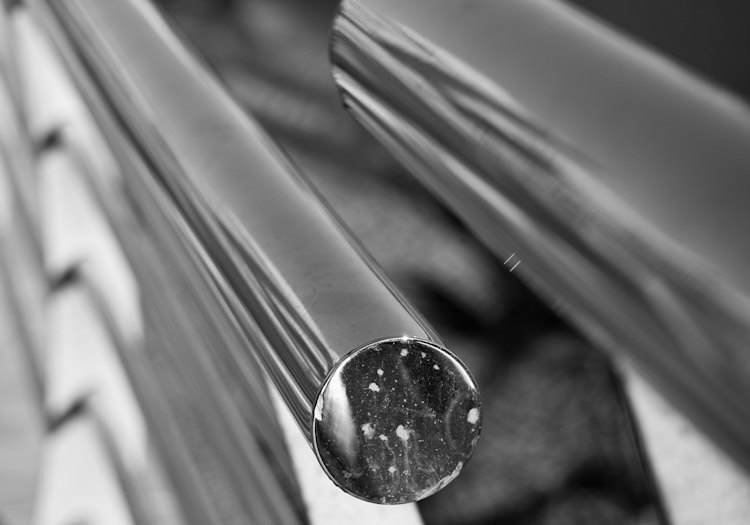 Alternate 5
Alexia is on maternity leave (the standard 20 weeks plus some vacation she had saved up). Thursday she stopped by the office with her baby: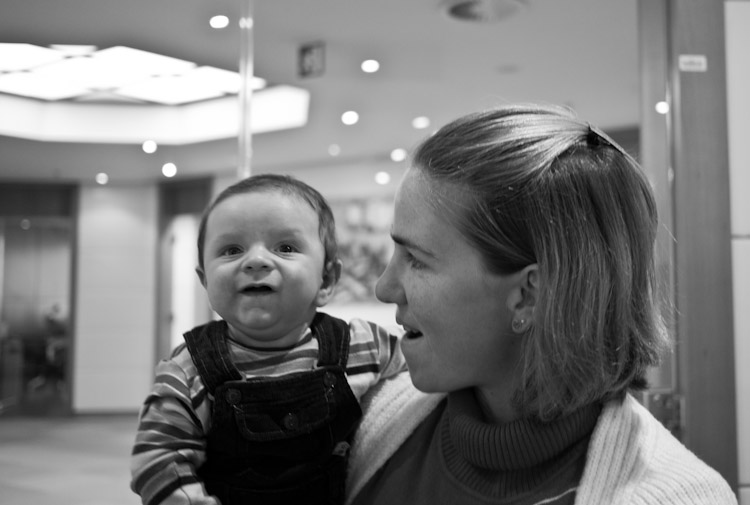 Alternate 6
Friday I went to work a bit earlier than usual because of a morning meeting. But the side benefit was to see the sunrise from our terrace: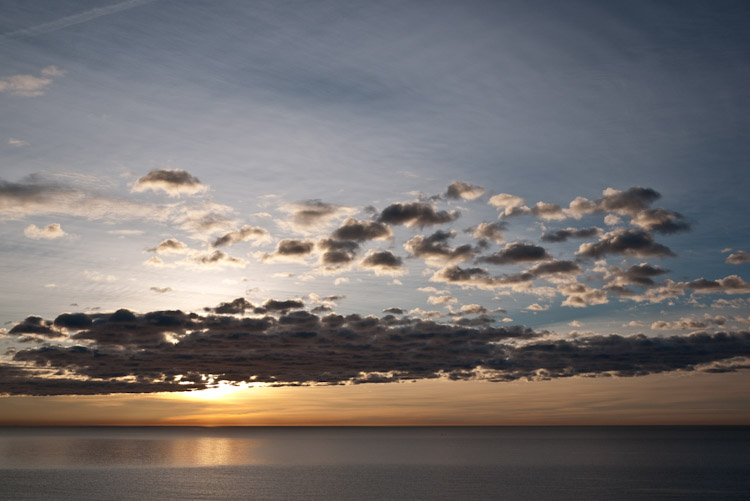 Alternate 7
Friday afternoon I went out for tapas with 3 of my colleagues. It actually had a serious purpose. Next week we are having our (purposely) delayed department Christmas party, which will take the form of a tapeo, or structured tapas hopping. So the Tapas Management Committee appointed by me had to scout out the places to hit next Friday. The first bar was La Rotonda, near the Mercado Central. The waitress lives somewhere in my neighbourhood, I run into her occasionally when walking my dog: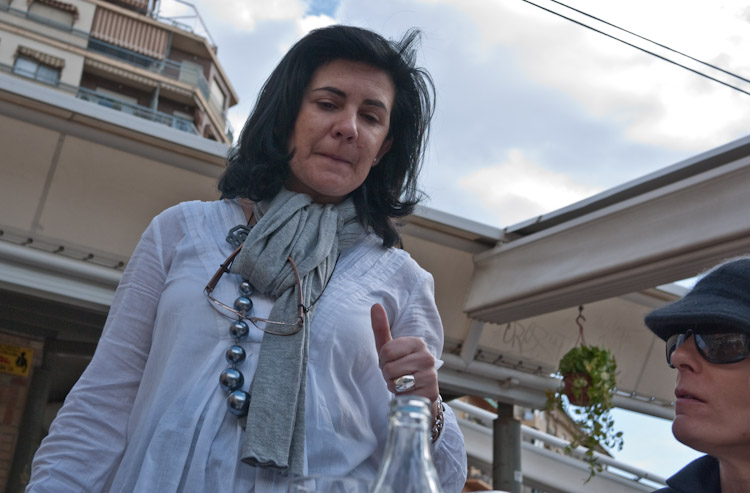 Alternate 8
At one of the subsequent bars, Inge studies the menu: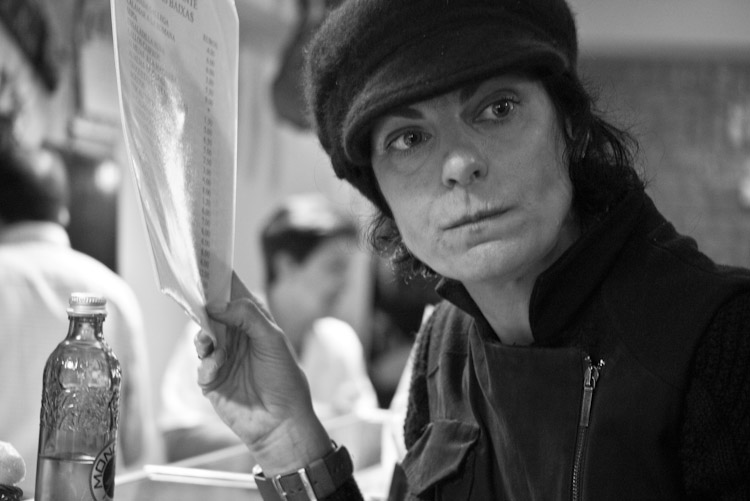 Alternate 9
Same bar, overall view: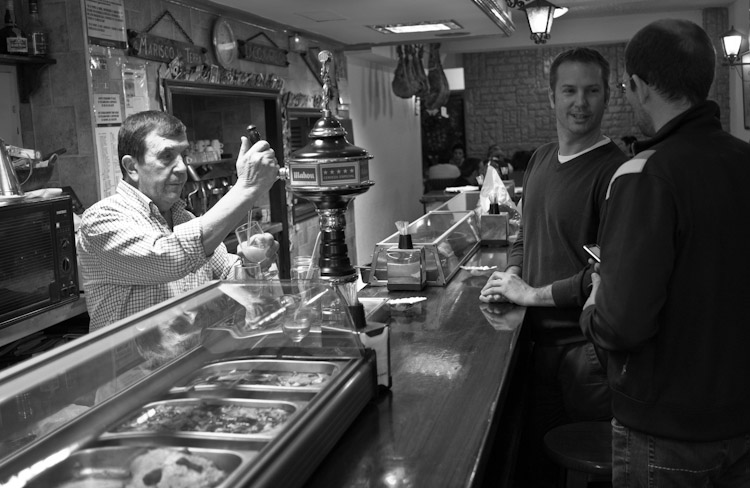 Alternate 10
My new macro lens at work again, this time with Iberian ham: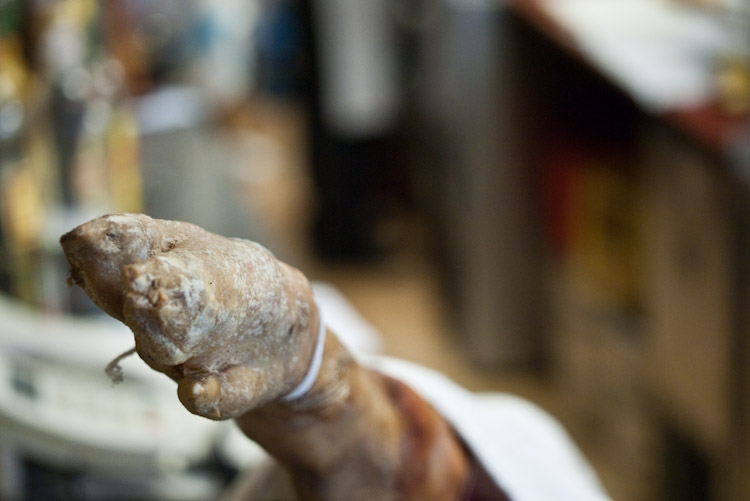 Alternate 11
Saturday afternoon we went to a wine tasting in a wine shop in El Campello. Here is the owner conversing with customers: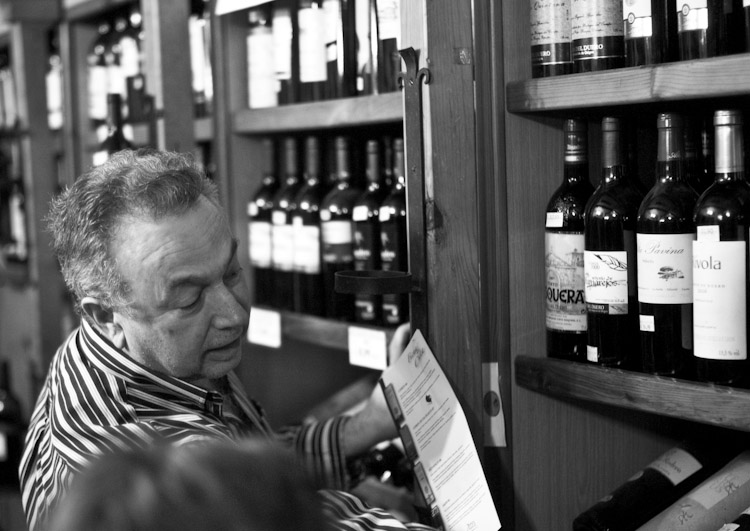 Alternate 12
Commenting on a particular bottle: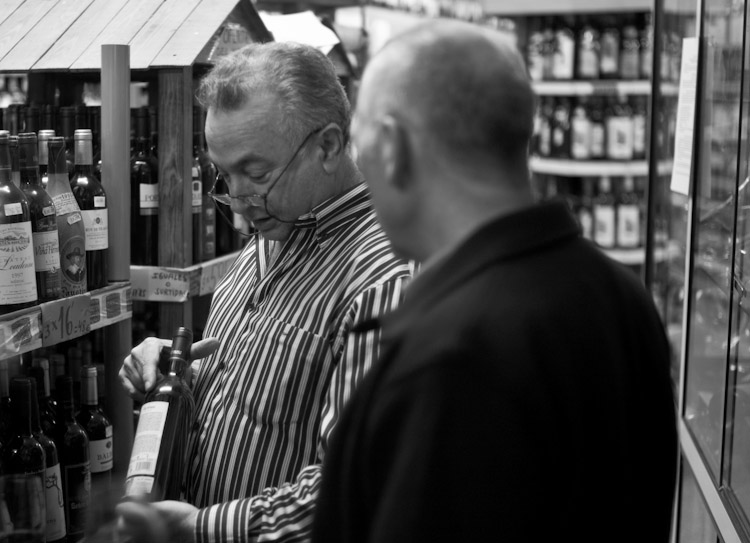 Alternate 13
Finally, another Saturday afternoon picture, the view from my back yard. Clearly, winter has ended in Alicante: