The second week of the year I was still at home, having taken a few days off to be with my children who were spending their Christmas break here. I also had to go to Madrid on the 11th to pick up my wife on her return from Puerto Rico, and my best friend Lars arrived on the 10th for his customary January visit to Alicante. Lars and I share at least three passions: photography, beer and cycling, all of which therefore feature prominently this week.
2_1
My daughter has had really long hair for the past several years. But during the first week of 2013 she has decided to have it cut short, much to her mother's chagrin. Although there were some advantages–it is more practical, and as she wrote on Facebook, she can now make cute pigtails: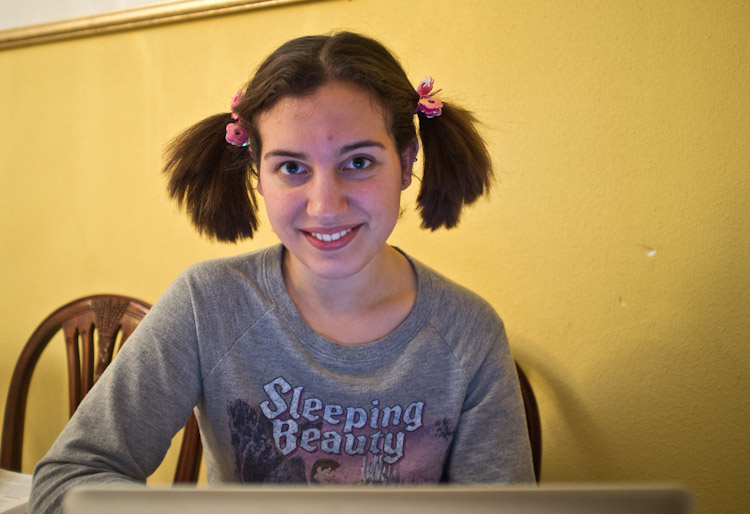 2_2
On the 7th my friend Lars came to visit for two weeks. One of the things he is good at is baking. Here is one of his first products, small bread rolls which feature Guinness and black olives among the ingredients: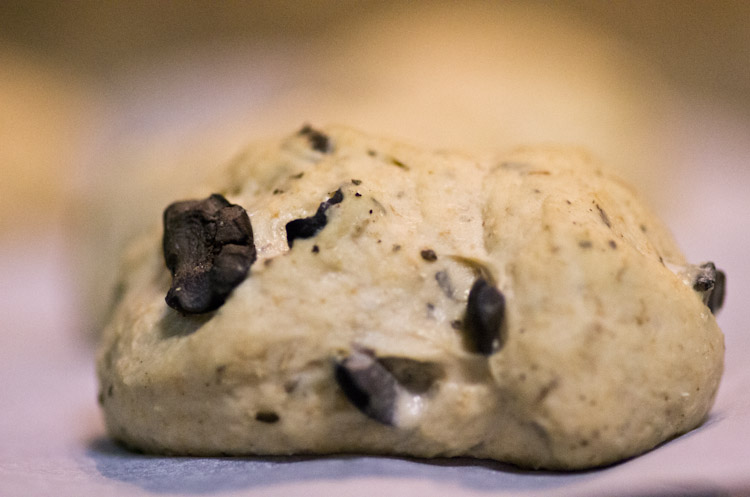 2_3
A VERY rare sight in Alicante–overnight temperature was low enough to create some frost on the car windshield: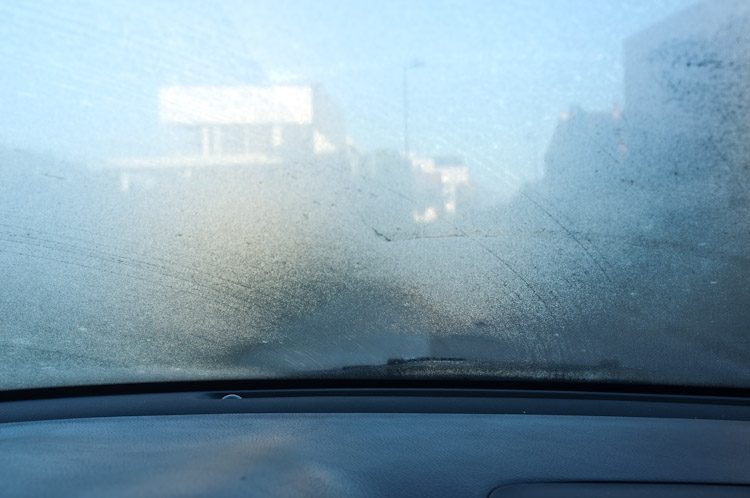 2_4
I went to the supermarket to buy fish. This is how it is done in a Spanish supermarket. You select your fish and and the nice fish lady cleans it for you. All supermarkets have fresh fish here: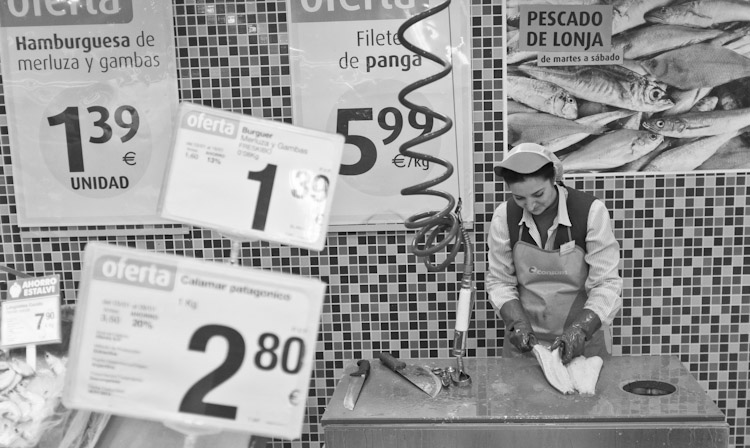 2_5
Early in the morning of the 11th, I set off for Madrid to pick up my wife who was returning from Puerto Rico. On the way back to Alicante, I stopped in Castilla La Mancha to photograph these three mountains, which I had photographed in completely different weather two weeks earlier: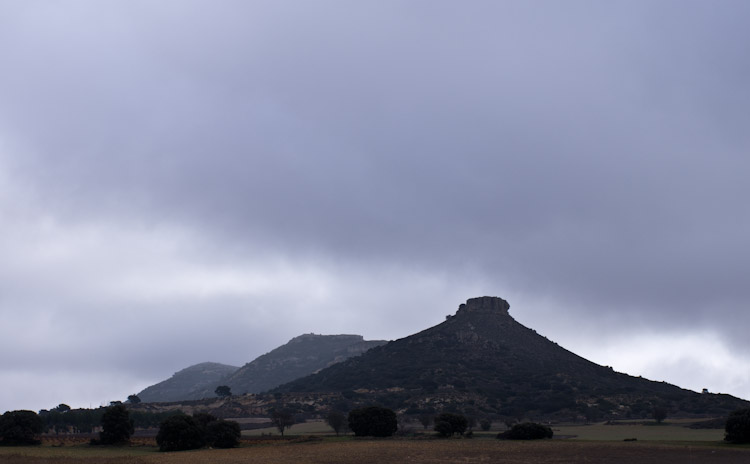 2_6
Typical road in Castilla La Mancha: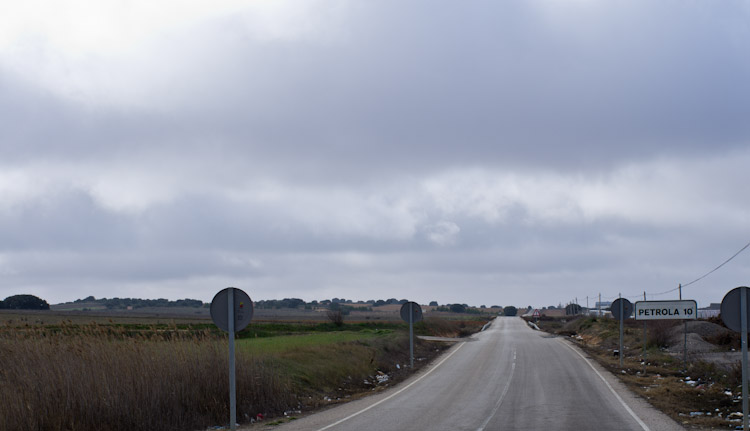 The rest of the images are all connected with the visit of my friend Lars from Denmark. We became friends when we ended up in the same class in high school at age 16, and our friendship has endured ever since, despite me moving from Denmark in 1983. I visit him in Denmark 2-3 times a year, and he comes down here a couple of weeks each January for a brief respite from the Danish winter. He rents a car, so that he can get around and work on his various photography projects while I am at work, and when I am not working, we dedicate ourselves to cycling, beer, and the world's problems in general.
2_7
We went shopping for beer in El Rincón de Cerveza in the nearby town of Elche. Lars was duly impressed by the selection on offer: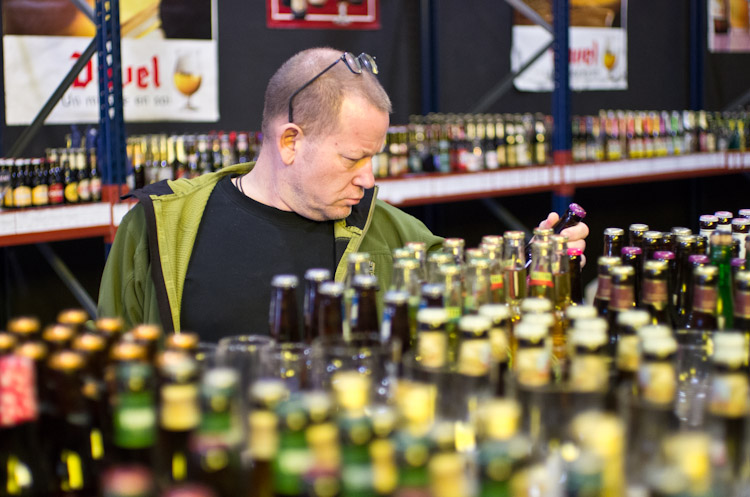 2_8
Closer examination: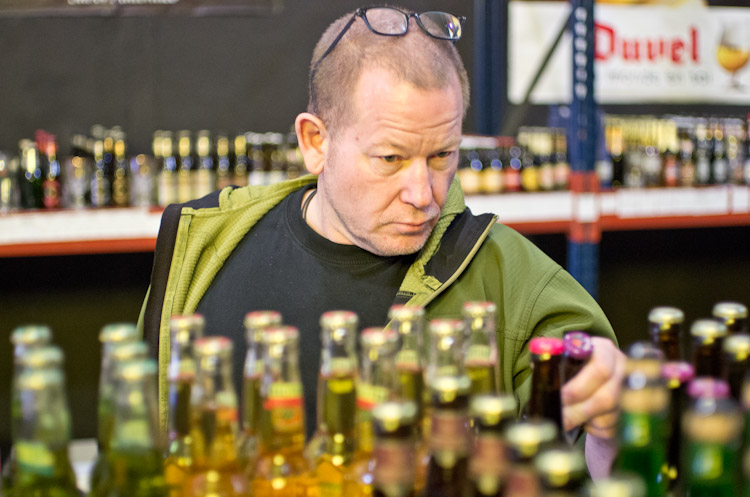 2_9
Even closer examination: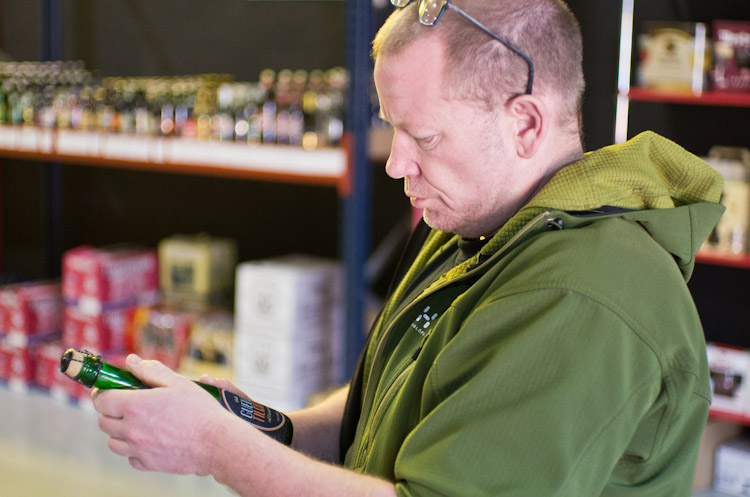 2_10
Holy Trinity, Belgian version: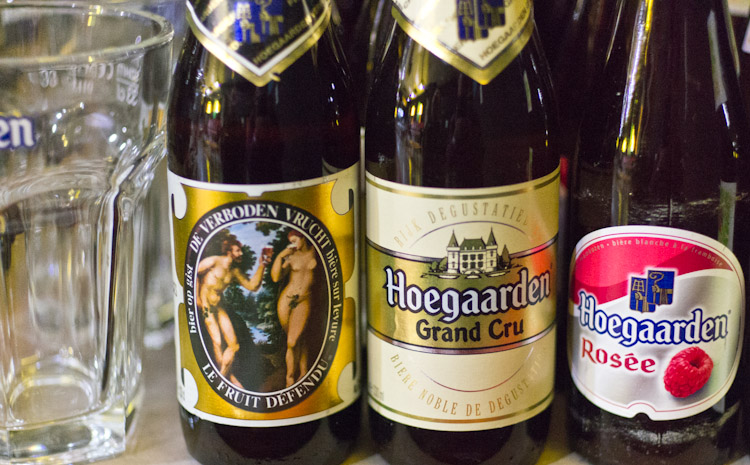 2_11
Holy Trinity, San Francisco version: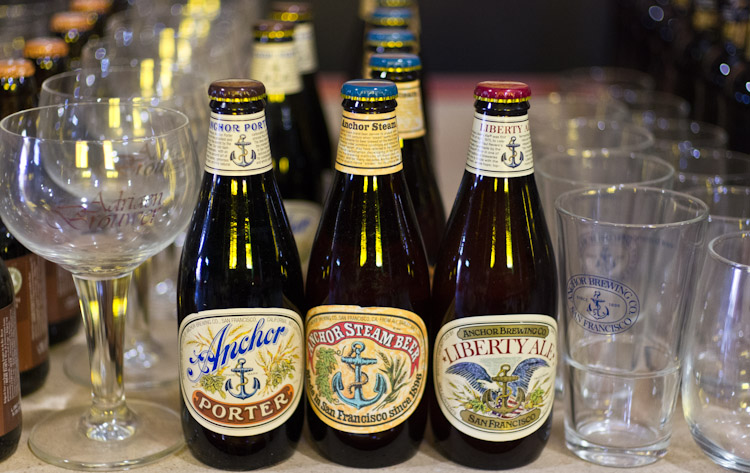 2_12
All true: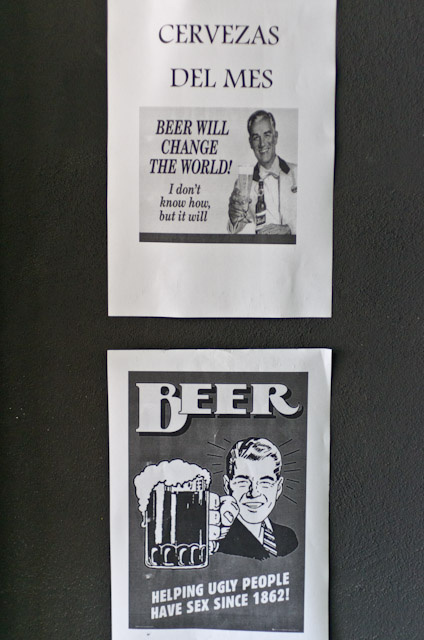 2_13
One thing Lars is good at which I am not is baking. He baked some excellent bread for us (as shown in picture 2 above) as well as the pièce de résistance, homemade pizza. Everyone gets to put togeter their own, so that vegans and non-vegans are all happy, and everybody likes the accompanying beers: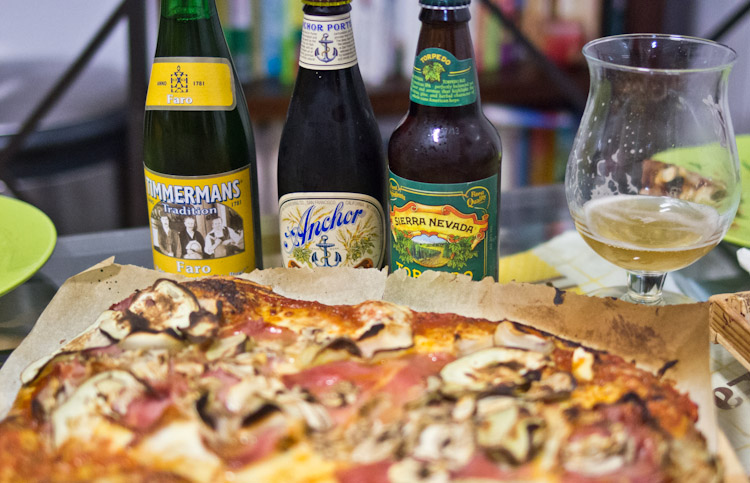 2_14
Cheeta, as always, takes her place and displays a keen interest in the proceedings: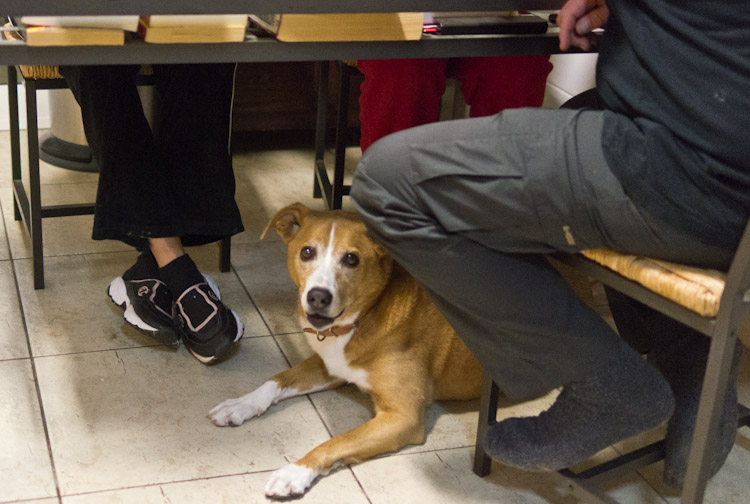 2_15
One of "my" strays on the golf course, guarding a pile of cat food: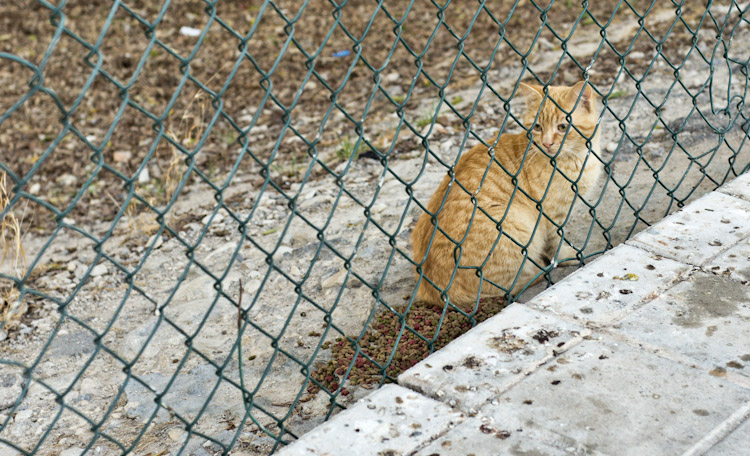 2_16
I have recently taken to photographing mundane objects in the street when they are illuminated by the low morning or afternoon light: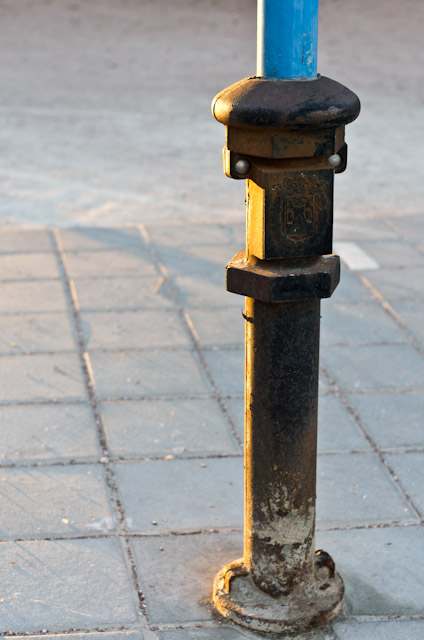 2_17
On Saturday, Lars and I went cycling in the mountains. Our goal was to reach the town of Tibi and then go to Jijona and home from there, a ride of about 80 km, reaching 750 m above sea level, and including a total of 1100 m of climbing, more than I had ever done in one ride. The first rest stop: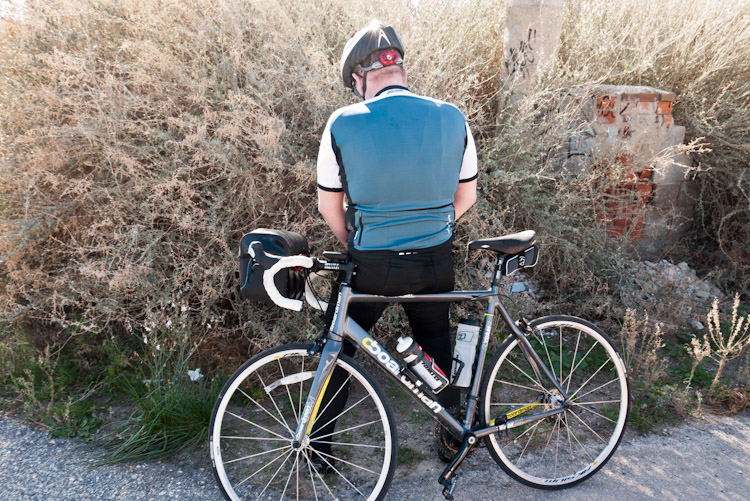 2_18
The road to Tibi follows the motorway A77/A7, and if one turns around, there are nice views of Alicante in the distance: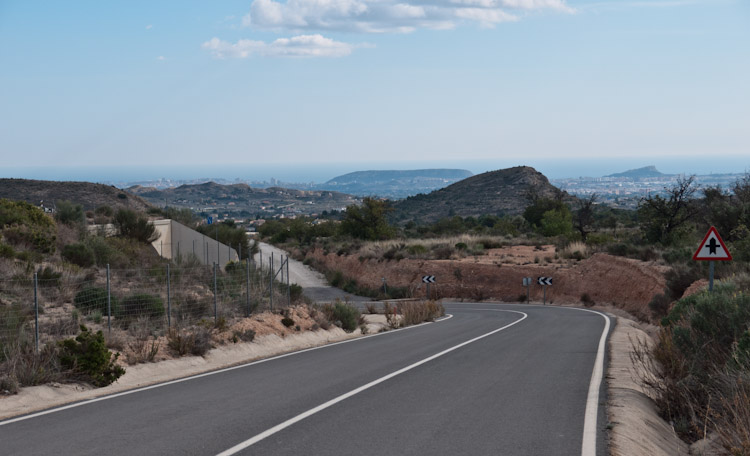 2_19
Yours truly texting the wife just before reaching Tibi: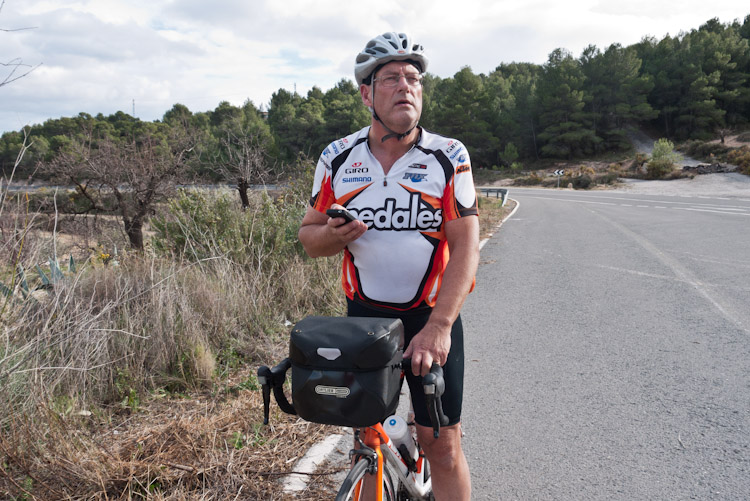 2_20
To get from Tibi to Jijona, one descends about 250 m but then the road goes uphill again. The water bottle was badly needed: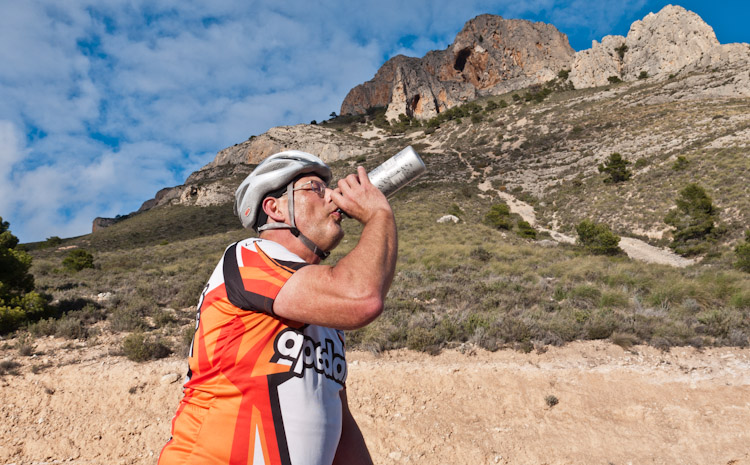 2_21
Jijona is famous for two things; it is the world capital of Turrón, and it has a very nice nativity scene, set in rocks around a small waterfall along the road: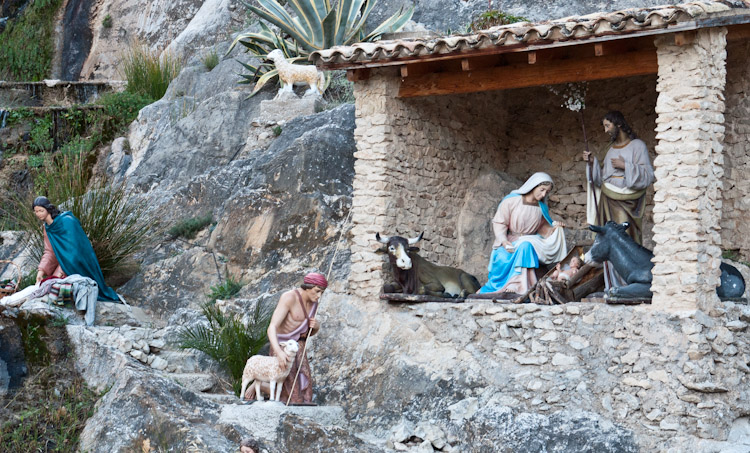 2_22
At the end of the ride, we stopped at the local supermarket (the same one where I photographed the fish lady above). Lars said he needed to replenish salts in his body: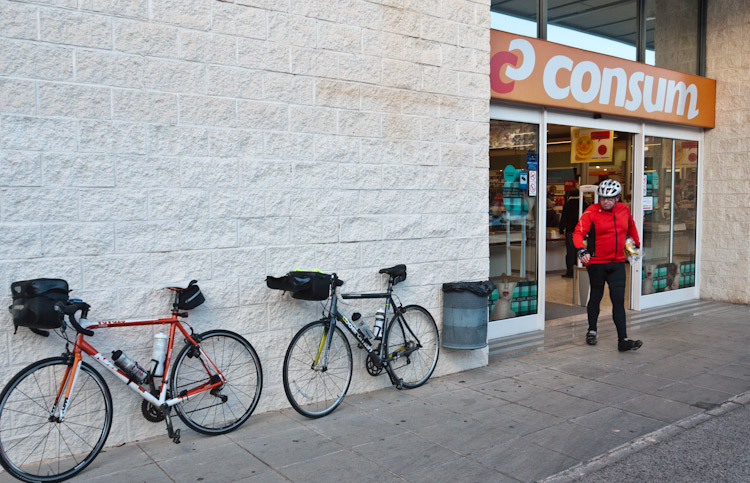 2_23
This is what he used to replenish his salts: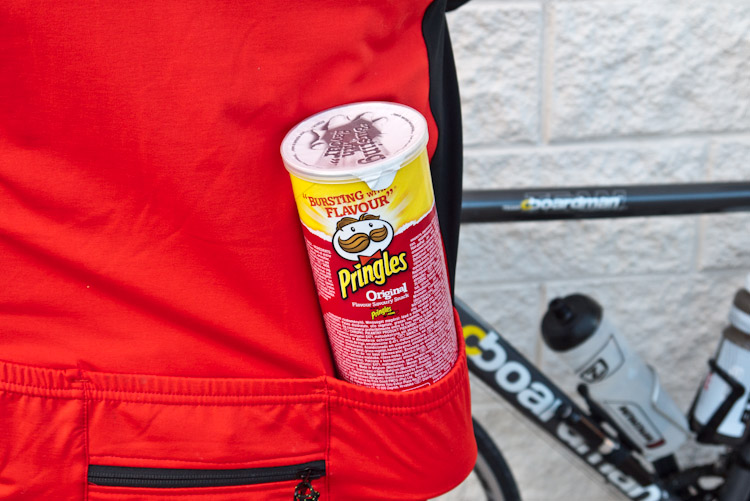 We then went home and spent the rest of the afternoon watching football and drinking beer, tired and satisfied.