With the exception of the first and last picture, all the images in this week's blog were taken either in my backyard or while walking my dog in the neighbourhood.
24_1
I start with an image from cycling in the mountains last weekend. A rather threatening cloud was closing in, but it remained an empty threat: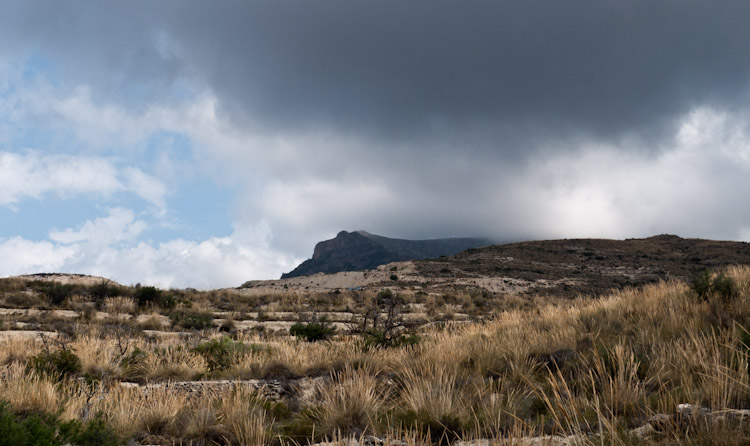 The next several images are from my backyard.
24_2
This little weed growing next to my swimming pool makes me think of the phrase from "Jurassic Park", nature will find a way: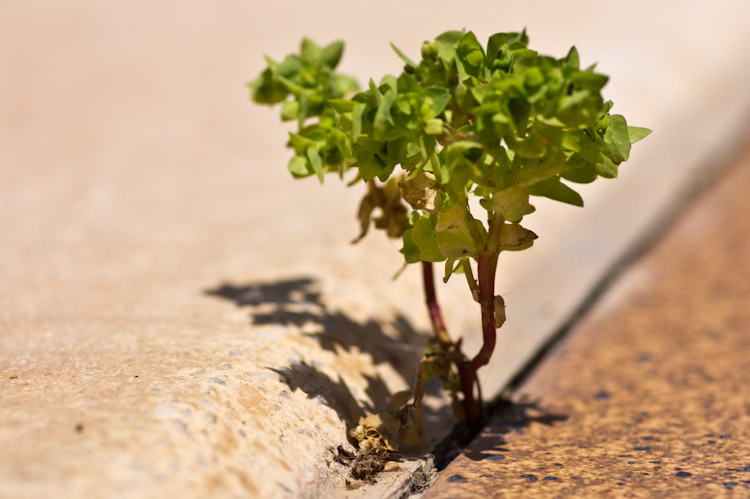 24_3
I was in the garden with my macro lens because my late mother's cactus plant was about to perform its periodic miracle: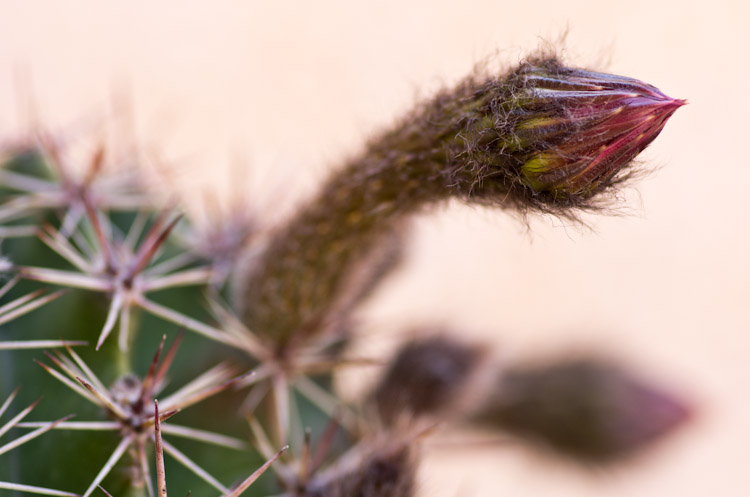 24_4
A few days later, the flower in all its glory: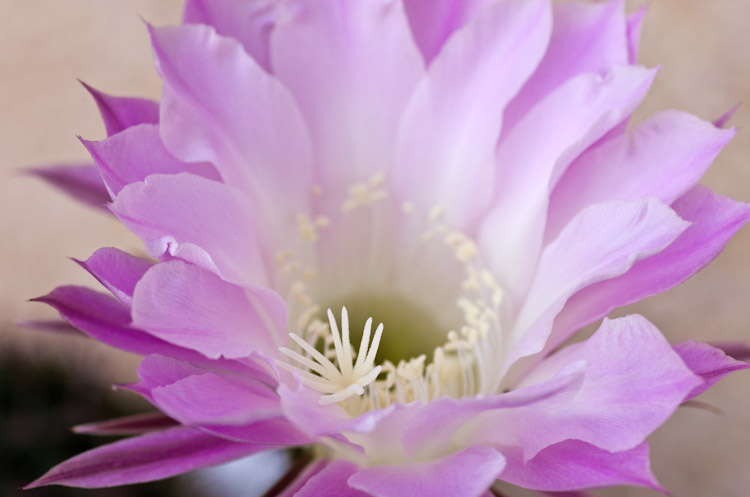 24_5
Our backyard is adjacent to a golf course, and the skills of the local golfers leave a lot to be desired. We get 3-4 balls in the pool each week and keep them in the sink in the backyard. Occasionally, I throw one onto the golf course and watch with amusement as people try to figure out whose ball it is and where it came from: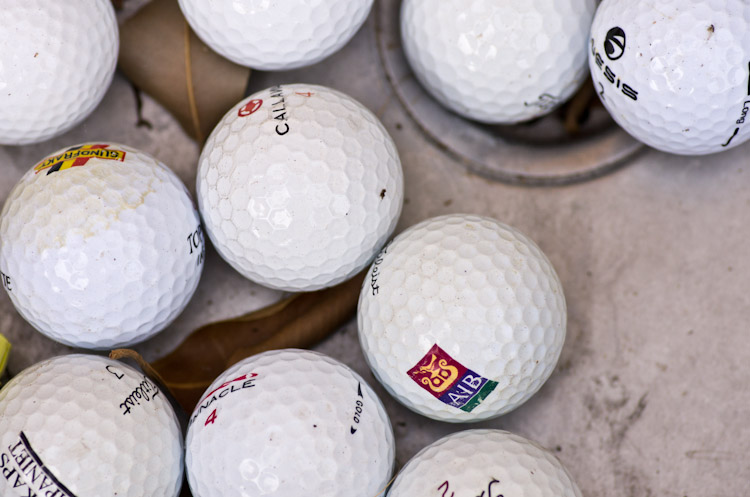 24_6
Cheeta was accompanying me while I was photographing the cactus: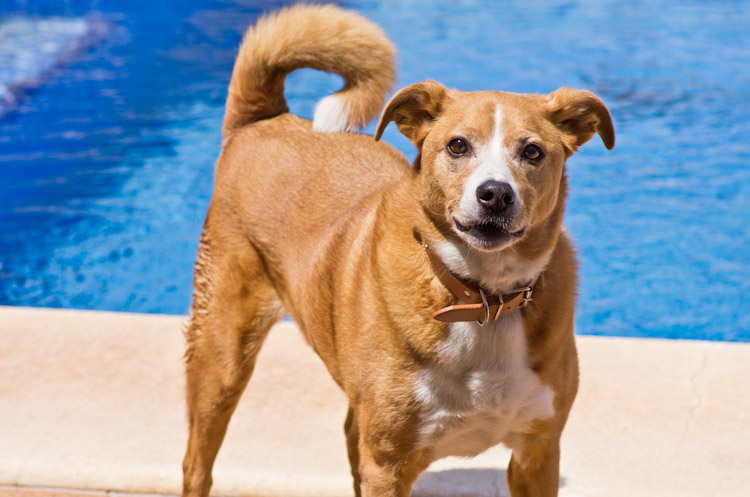 24_7
The problem with photographing Cheeta is that she immediately starts running towards me: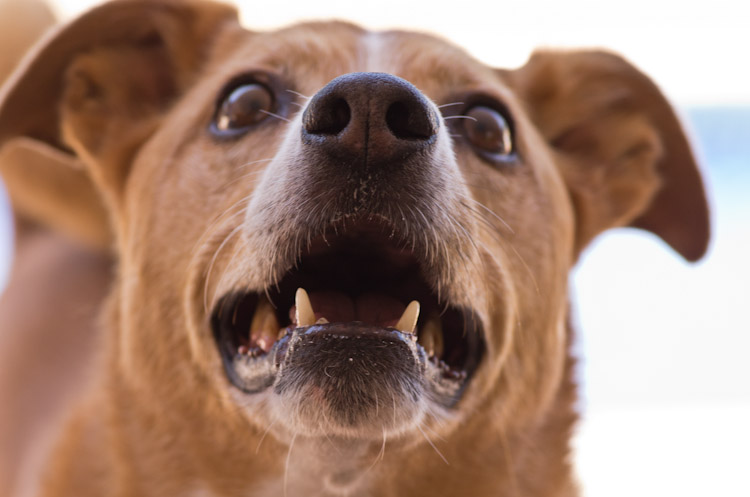 24_8
…and tries to lick the lens: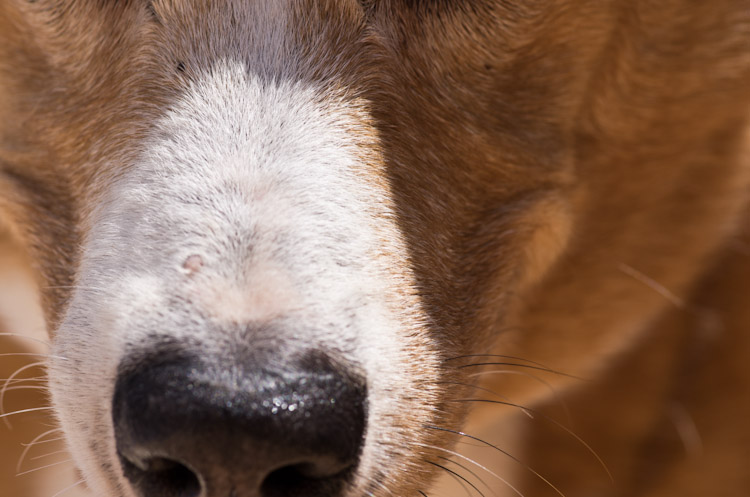 24_9
But sometimes I get lucky, like with this close-up of her face: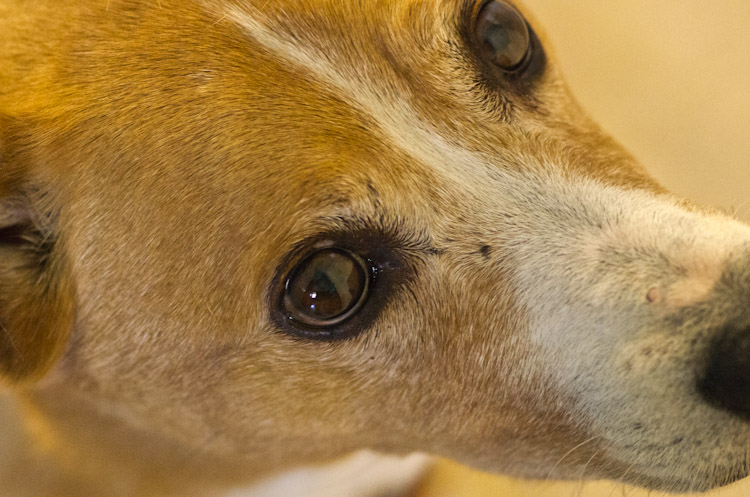 Then some pictures from the neighbourhood.
24_10
Our local park, early on a Sunday morning. A botellón clearly took place on Saturday night: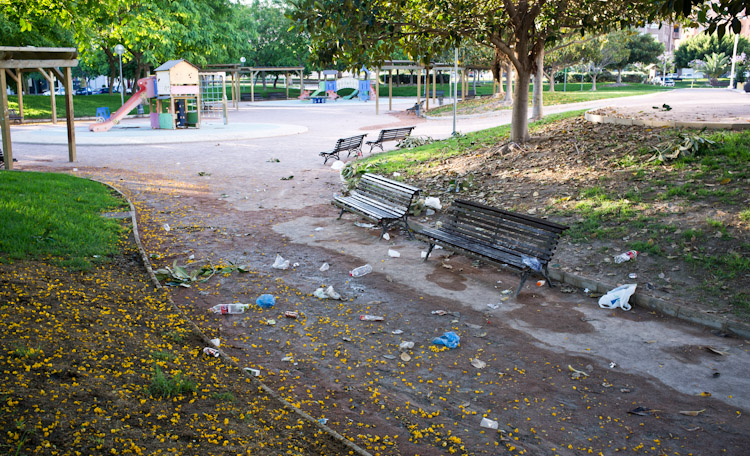 24_11
This building contains three common features of Spanish life right now; a closed restaurant on the ground floor, a "For Sale" sign on one of the apartments, and the Spanish flag displayed for the European football championship taking place this month: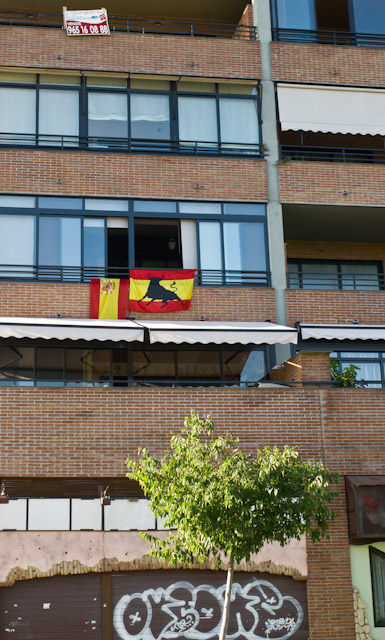 24_12
A billboard advertising a real estate development, with a huge empty lot as background: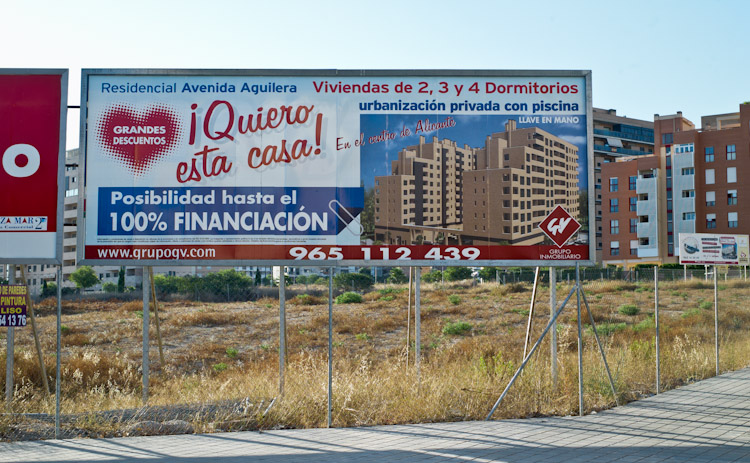 24_13
Another huge empty lot, just 100 metres down the street. Somebody was going to build another large apartment building here, like the ones in the background: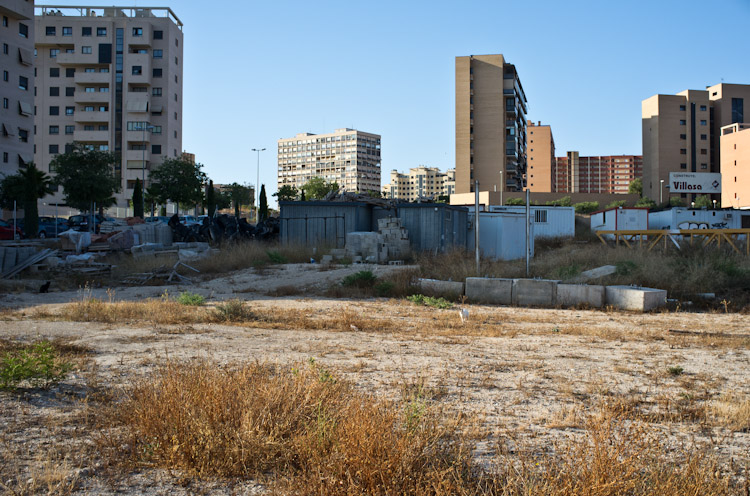 24_14
Instead, discarded construction materials litter the site. This is the explanation behind Spain's banking crisis. Someone financed all this, someone went bankrupt, someone did not repay the loans: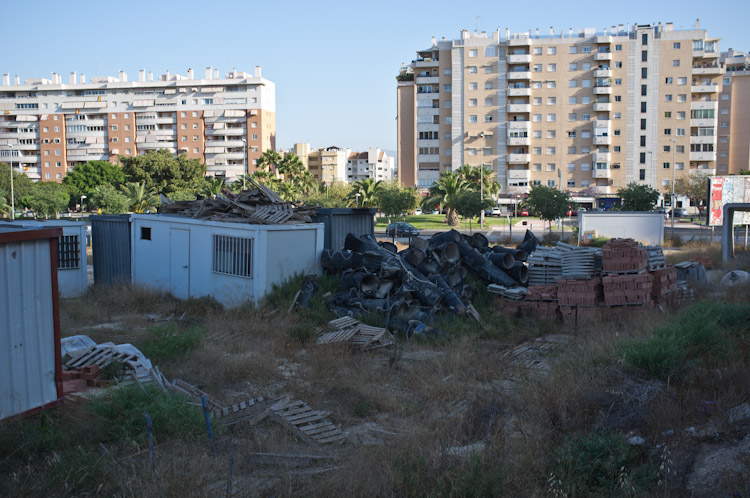 24_15
Even the billboard is apparently impossible to rent out: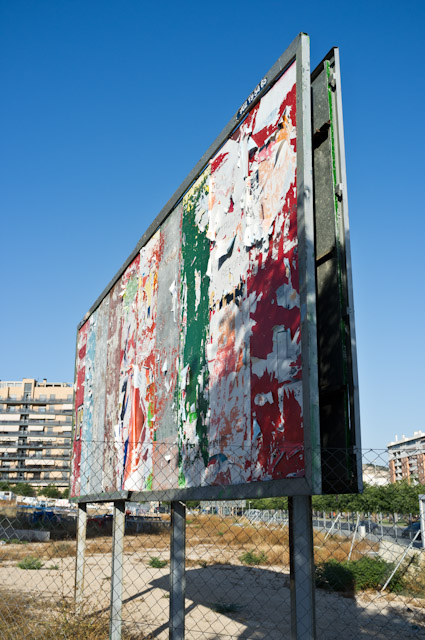 24_16
A more cheerful note. This the Bar 4 Estaciones during the Spain-Ireland match. My Scottish friend Mark, for whom this bar is his second home, bravely showed up in a green shirt. Spain won 4-0: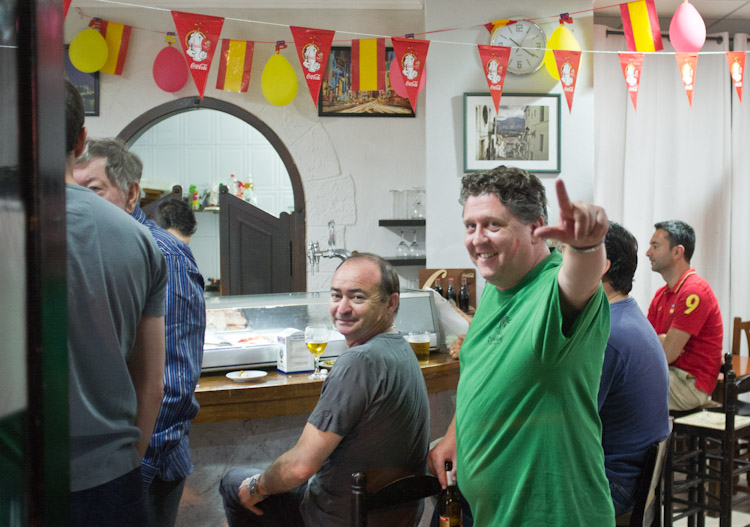 24_17
Finally, another Eurocopa image, from the Carrefour supermarket. It is common to see promotions of items such as beer and crisps during major championships. But this is the first time I have seen vegetables promoted in this manner. This is allegedly the salad of the Spanish national team (known as La Roja):

To see more about The Miracle of the Cactus, have a look here.