The week started with a champagne brunch hosted by us, with the usual gang of friends attending, and continued with the arrival of my sister and brother-in-law from Poland, making their annual autumn visit here.
41_1
On Sunday morning, I stopped at an outdoors market in El Campello on my way home from the bicycle ride. It is just a simple setup in a parking lot, where (mostly) locally grown produce is sold on Fridays and Sundays:

41_2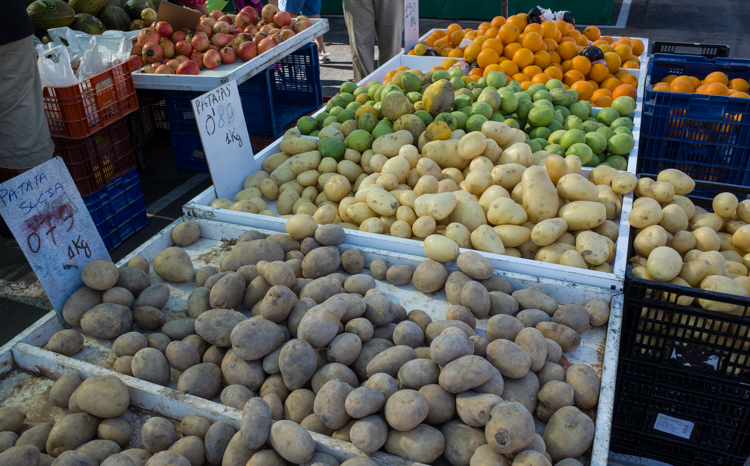 41_3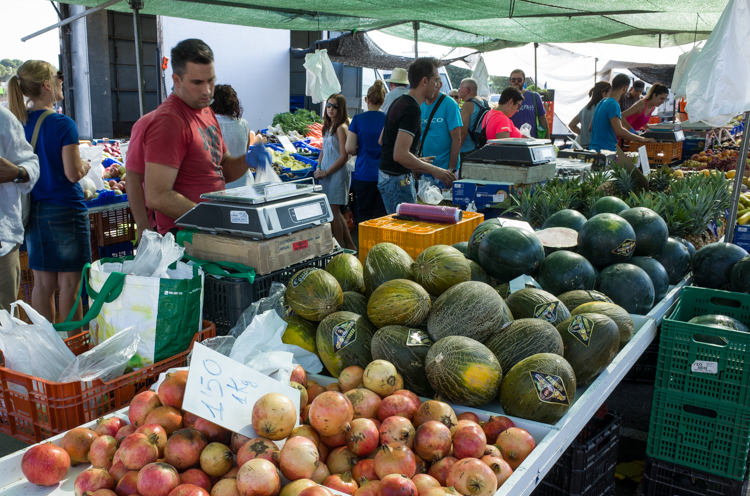 41_4
It is crowded, friendly and a bit hectic. I really liked it: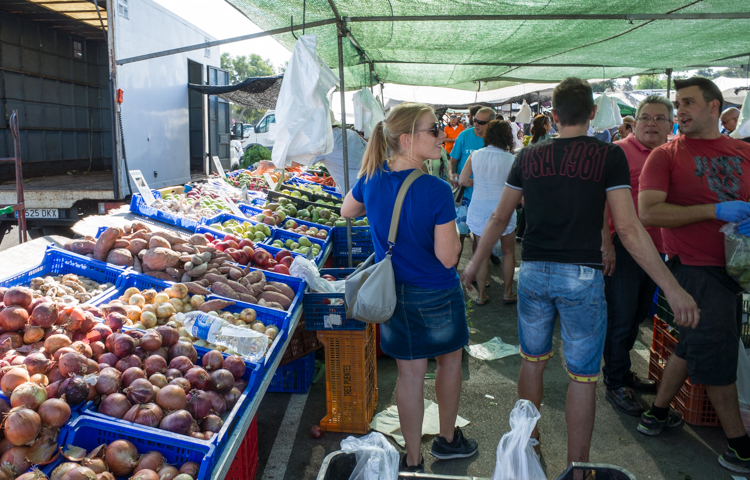 41_5
I came home, our friends arrived, and several hours of eating, drinking and fun began. Iñaki serves up the goodies: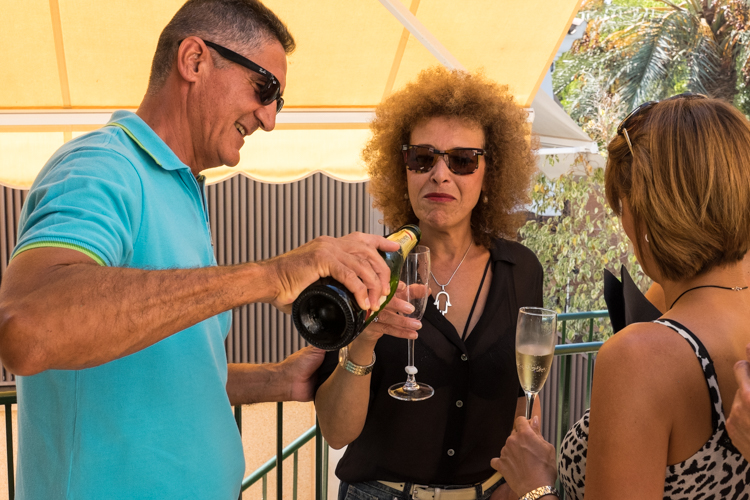 41_6
Assumpta brought these delicious shrimp: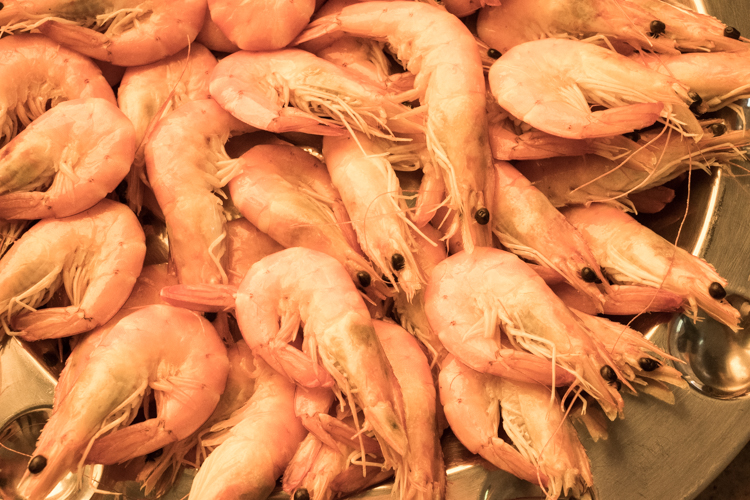 41_7
My wife made a quiche: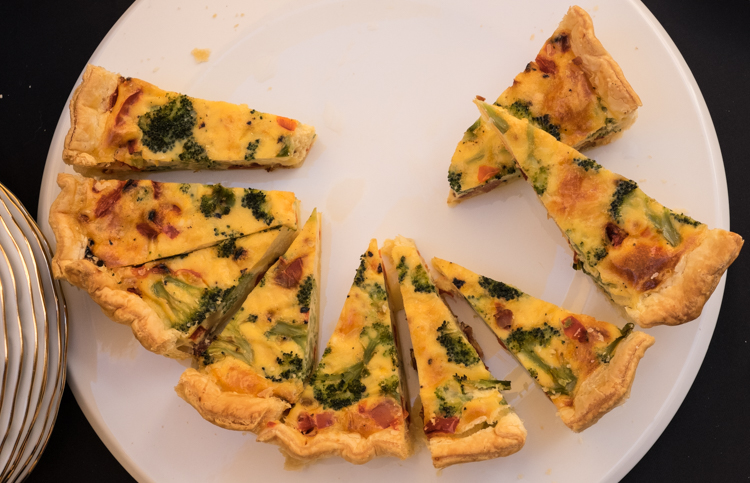 41_8
Someone brought rillettes-yum!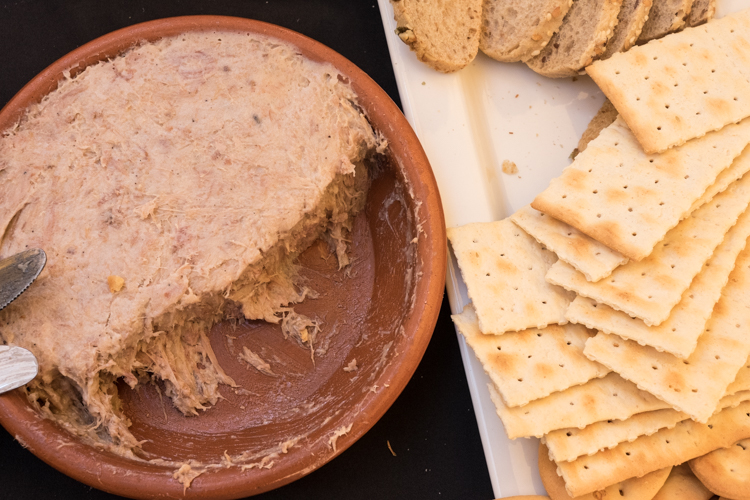 41_9
And we also had a Sunday roast: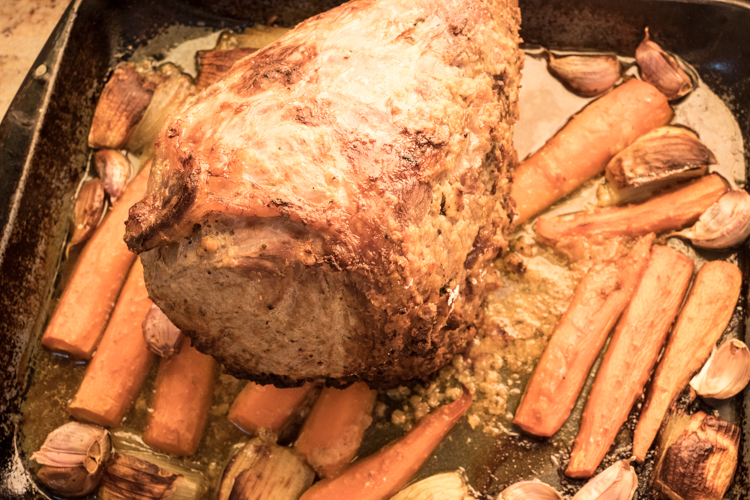 41_10
The table is set up: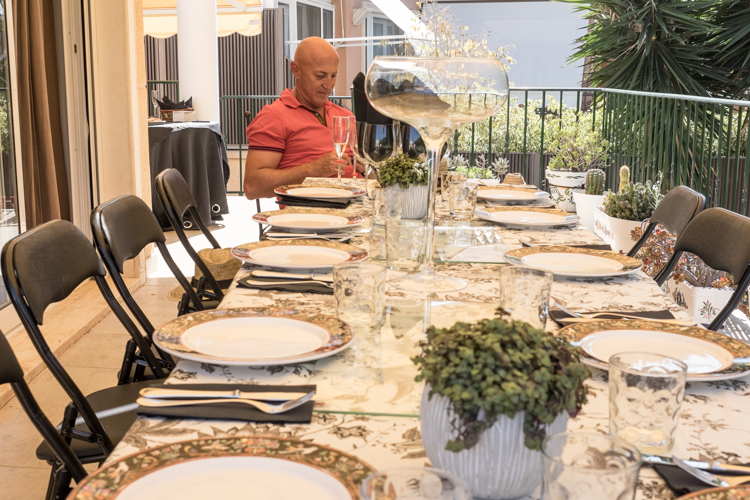 41_11
And the action begins: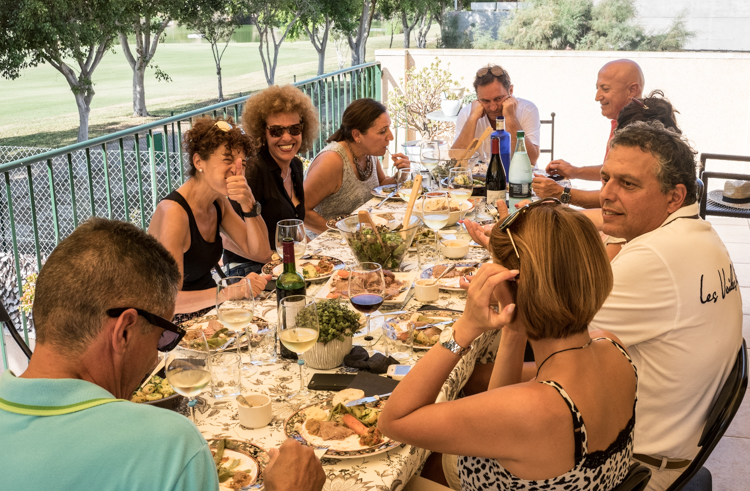 41_12
Side conversation:

41_13
Dessert being served; Cheeta is interested too:

41_14
Monday it was back to work. I went out for lunch in the centre and as usual had the camera around my neck. It is autumn but the weather is still nice and the outside tables are in use: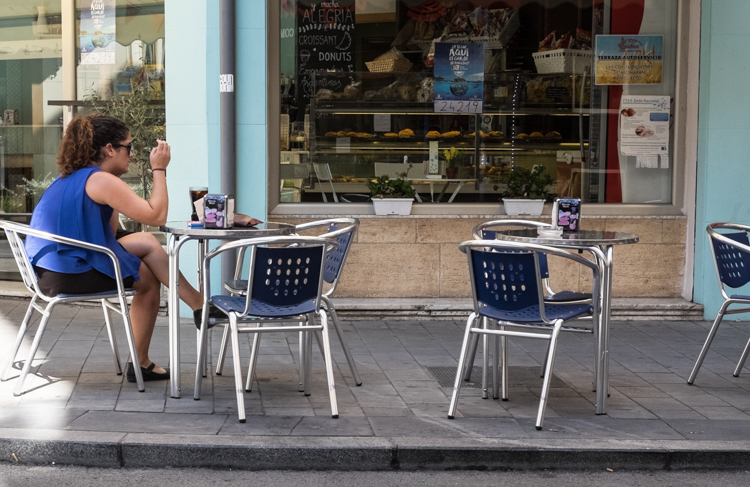 41_15
Crossing the street near the Mercado Central: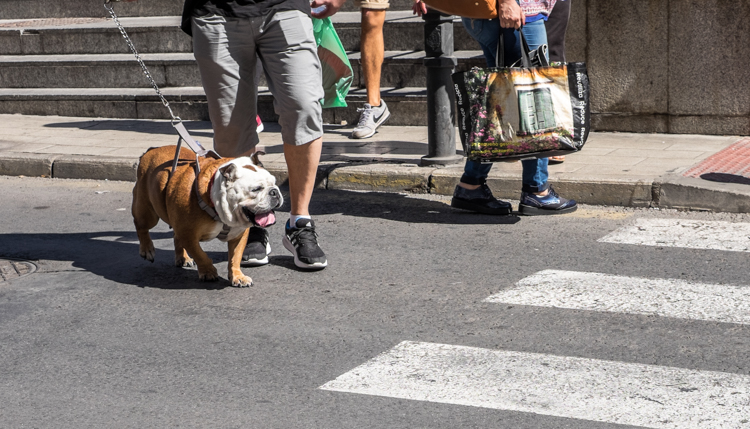 41_16
About once a week I go to have lunch at L'Indret, a vegan restaurant near the Mercado Central. For €11.50, you get this awesome salad bar with home-baked bread, followed by two hot dishes, dessert and a drink. A real treat, regardless of your culinary orientation: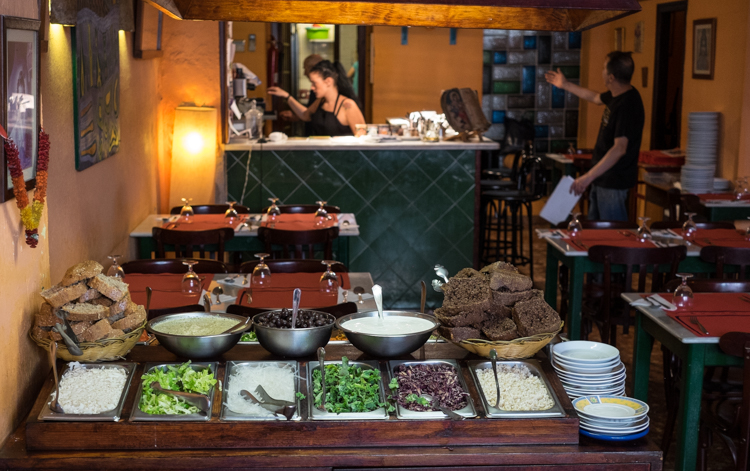 41_17
Then, on Wednesday evening my sister and brother-in-law arrived on the Ryanair flight from Wrocław: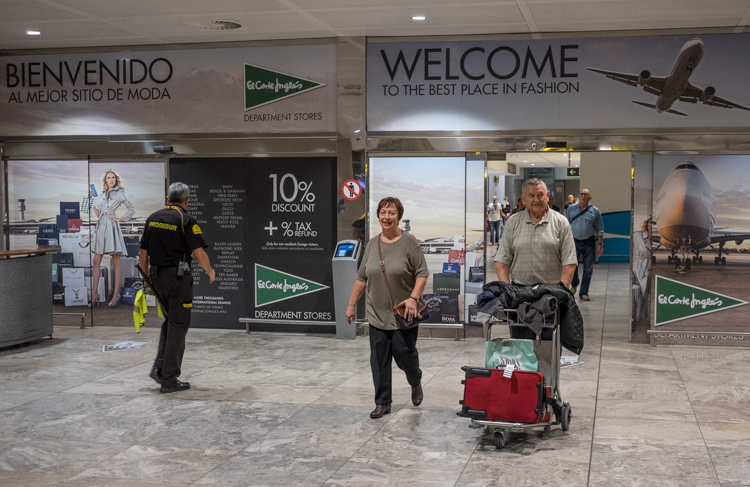 41_18
The next morning, my sister joined me in walking Cheeta: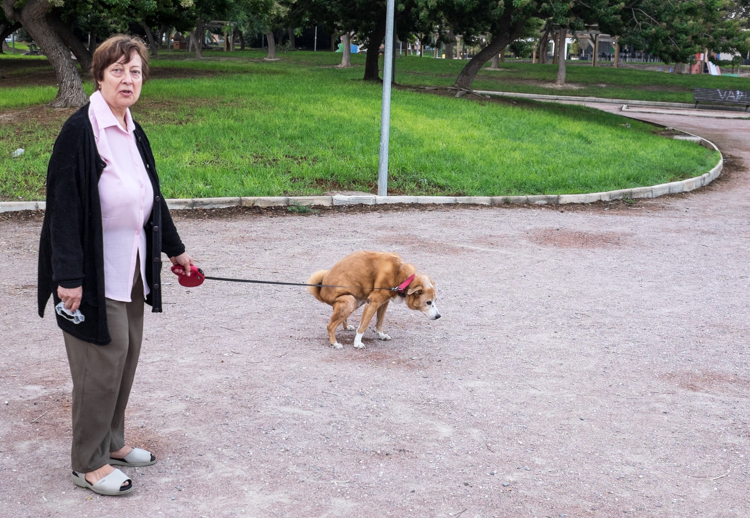 41_19
A rare act of stupid vandalism in my neighbourhood: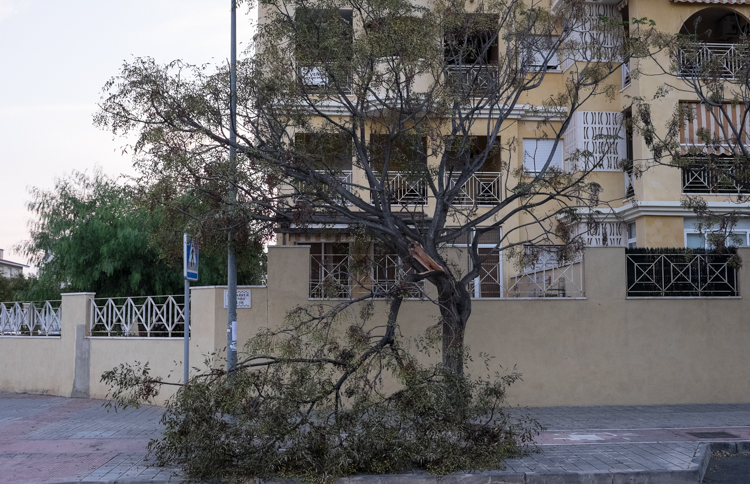 41_20
A "rat with wings" as I call them, looking to steal the food I leave for the cats: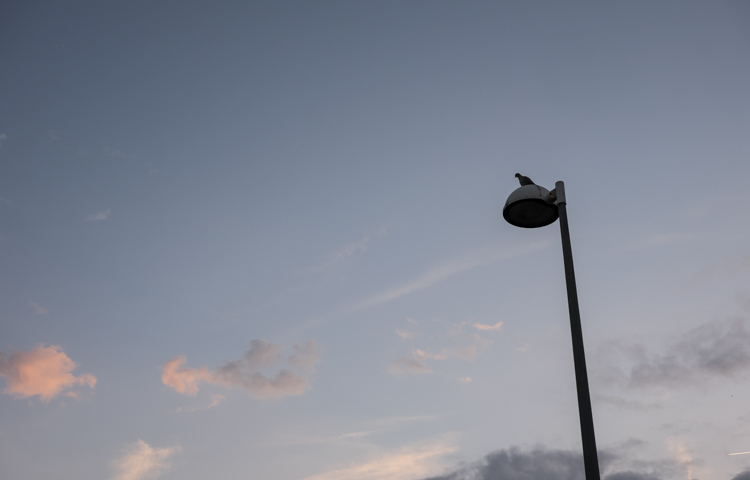 41_21
Spider in the park:

41_22
Later in the week, we stopped by the park to show my sister the pet memorial tree: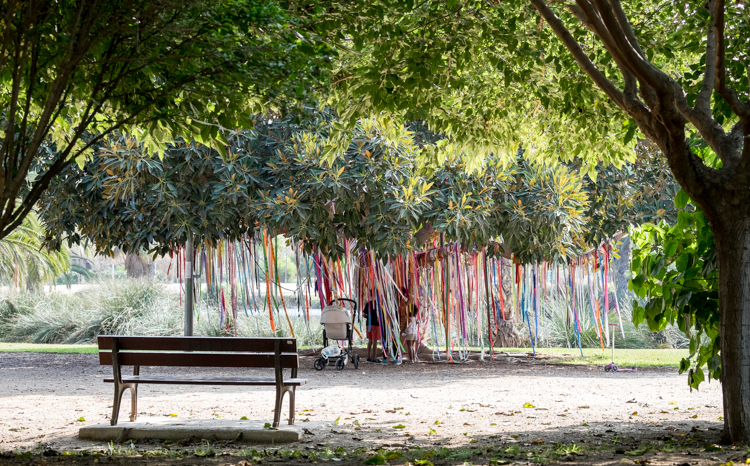 41_23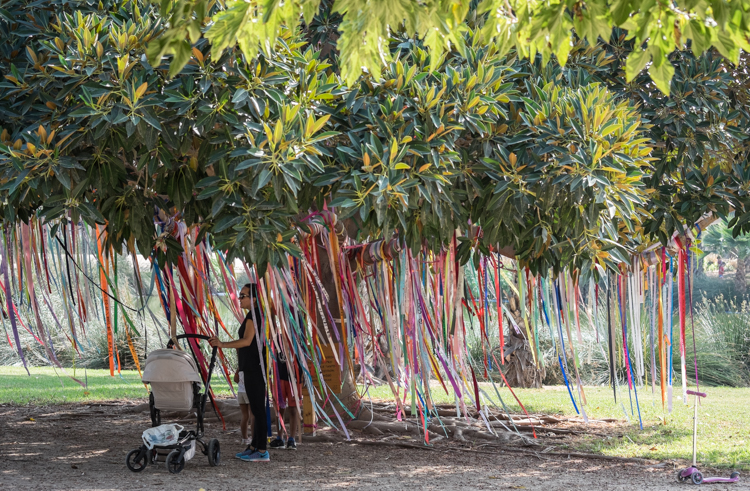 41_24
"Always with us":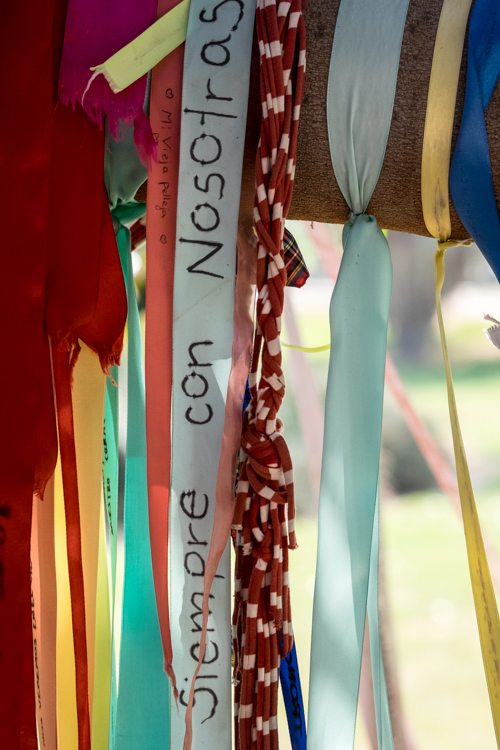 41_25
On Saturday, I took a drive in the mountains with my sister and brother-in-law. They really love the fact that there is both sea and mountains so close to us. We drove along some of my cycling routes, stopping for a walk in Jijona: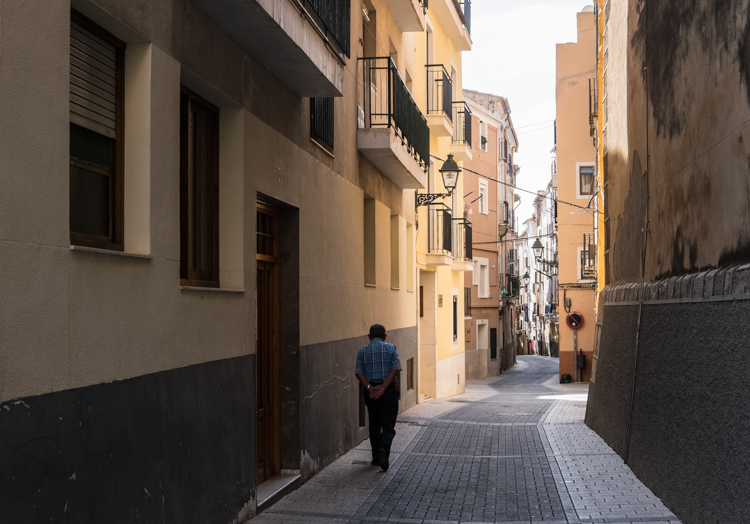 41_26
The sign indicated No Parking on either side of this street. Given its width, it is not surprising: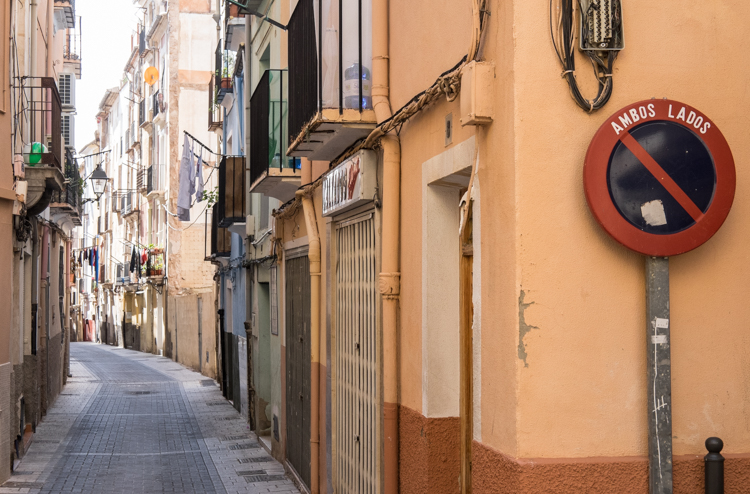 41_27
Jijona street corner: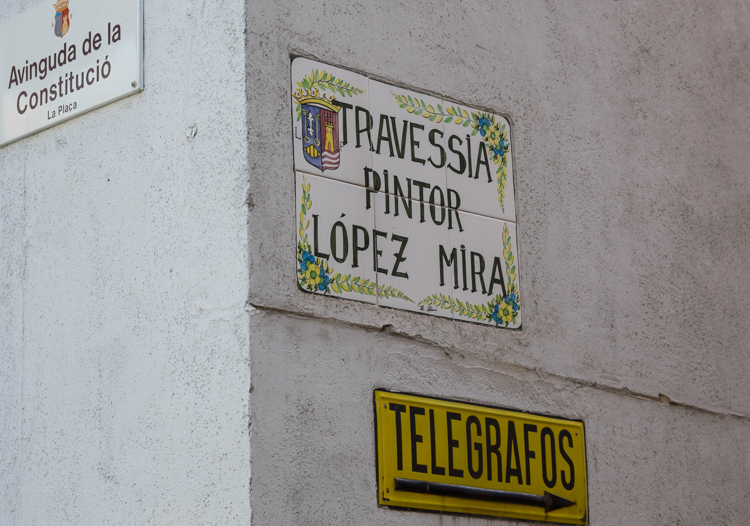 41_28
Plaque on the wall of Jijona's town hall commemorating the 700th anniversary of the death of Jaume I, the king who conquered the Valencia region from the Moors in the 13th century. The plaque is in Valenciano, the official language in our region but one that is used only in small inland towns like this one, rarely in the bigger cities like Alicante: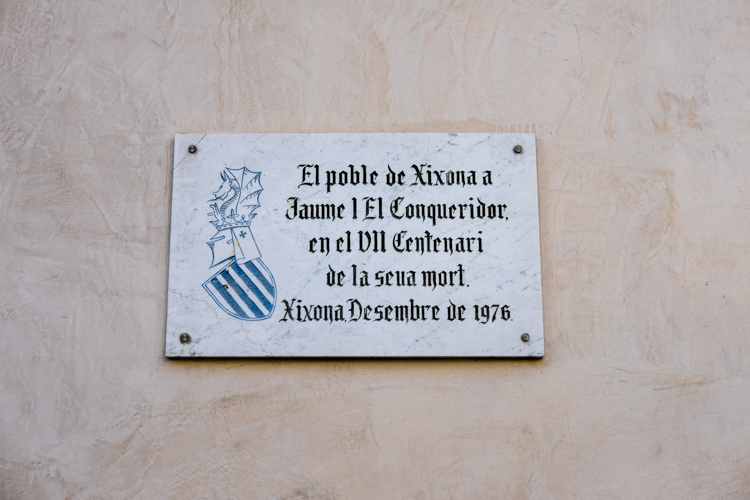 41_29
One has to be in good shape to live in a place like Jijona: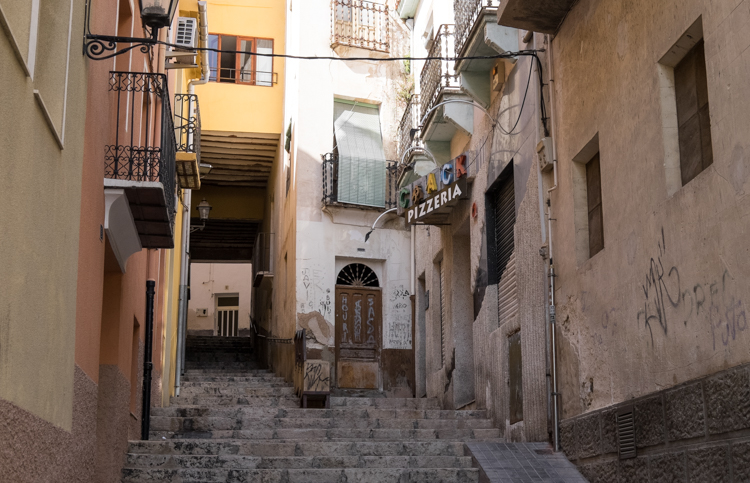 41_30
This pizzeria sign is amusing to an English speaker. However, in Spanish "crack" refers to someone who is really good at what he does, e.g. "Ronaldo es un crack":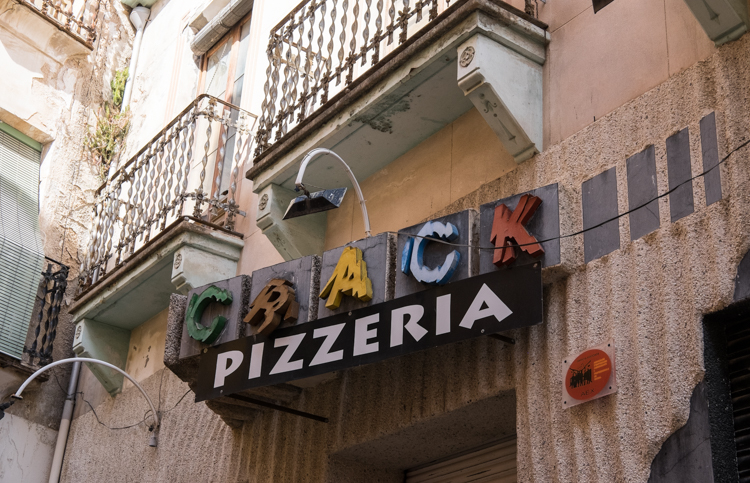 41_31
Jijona is the place where turrón is made, and you can get it in various forms, including as ice cream: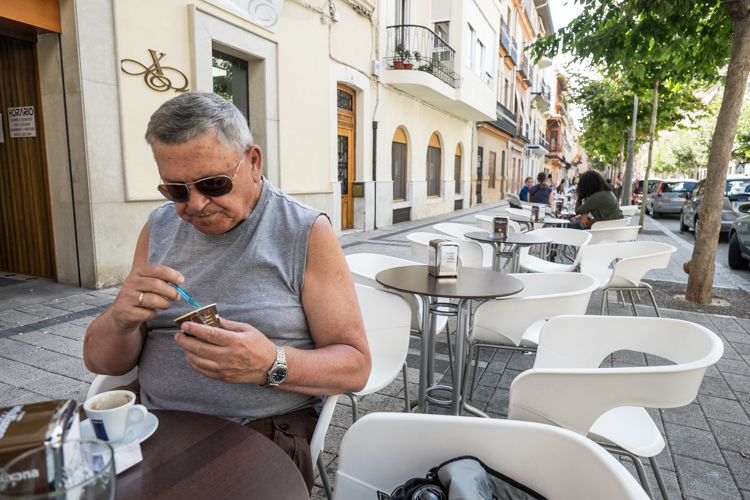 41_32
We then drove on to Tibi. One of the nice things about driving rather than cycling was that I had more camera equipment with me and so was able to take this view of the town with a longer lens than I usually have with me: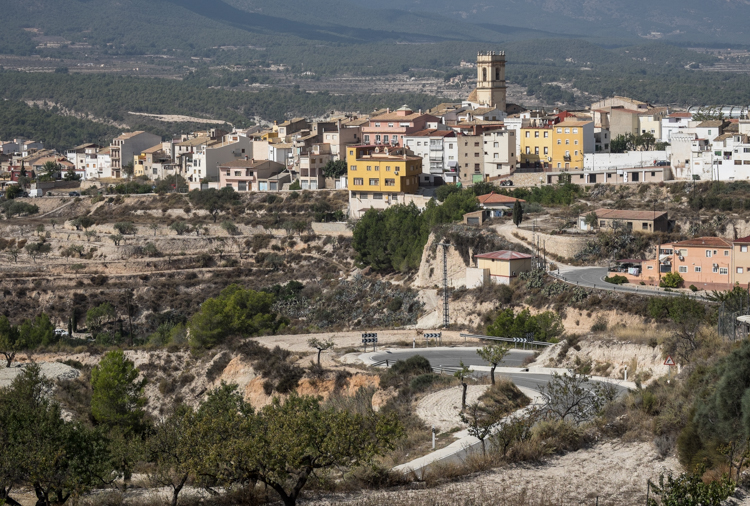 41_33
And finally we paid a visit to Lili the Cheese Lady in her Quesería del Valle de Tibi, bought some delicious goat cheese from her and drove home: