I started the week in Brussels where I had an all-day meeting on Monday. So I flew up Sunday mid-day and enjoyed a glorious afternoon in the city, together with my cousin Nicole who lives near the European quarter.
11_1
We first went to Bozar, the main modern art museum in Brussels, to see an exhibition by Michaël Borremans: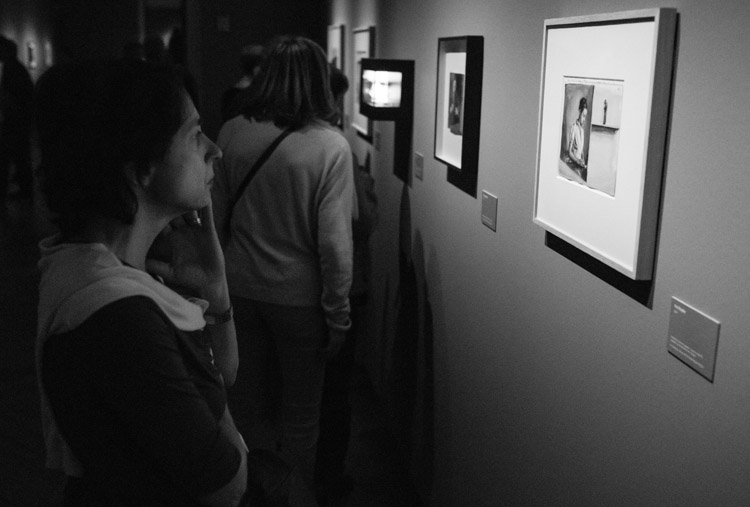 11_2
Afterwards, we walked around in the Grand' Place area. Nicole snapped some pictures with her phone to send to her daughter, who is studying in the frozen tundra of Canada: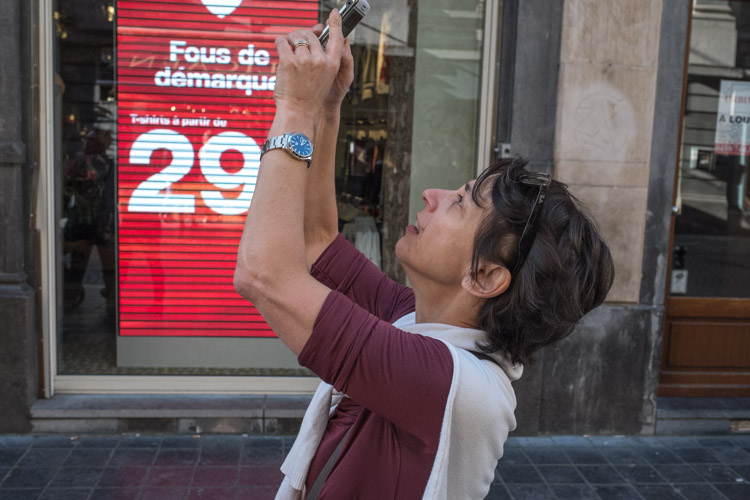 11_3
Then we went for a beer at Poechenellekeller where I photographed a mother and daughter admiring the waiter's beer-pouring technique: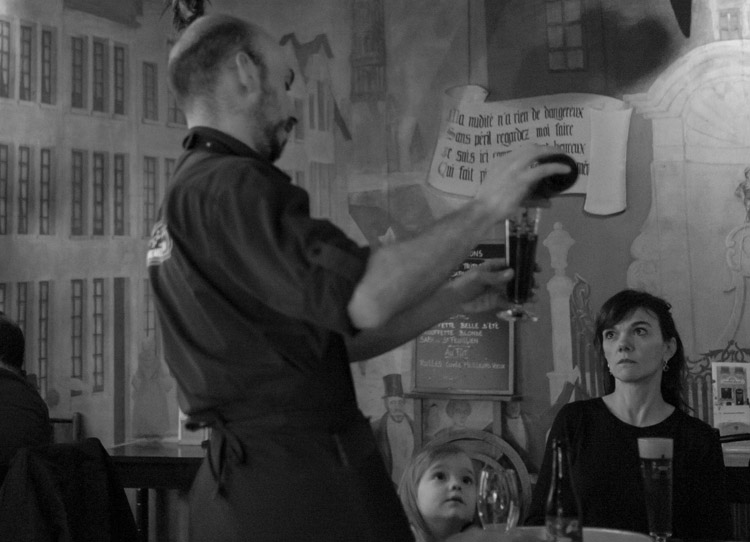 Amazingly, I took only five pictures in Brussels, three of which have been presented here. Monday was an intense day of meetings, and I flew back to Alicante at 6:30 a.m. Tuesday morning.
11_4
Back home, walking the dog and feeding the golf course cats. Here is one of my usual customers: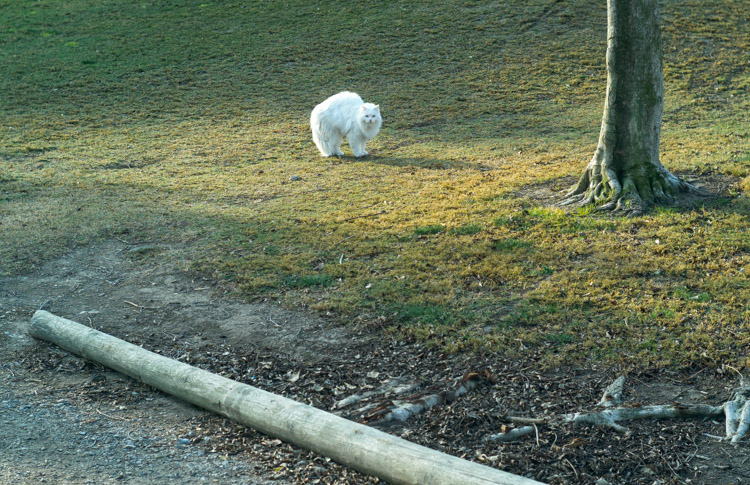 11_5
And another one: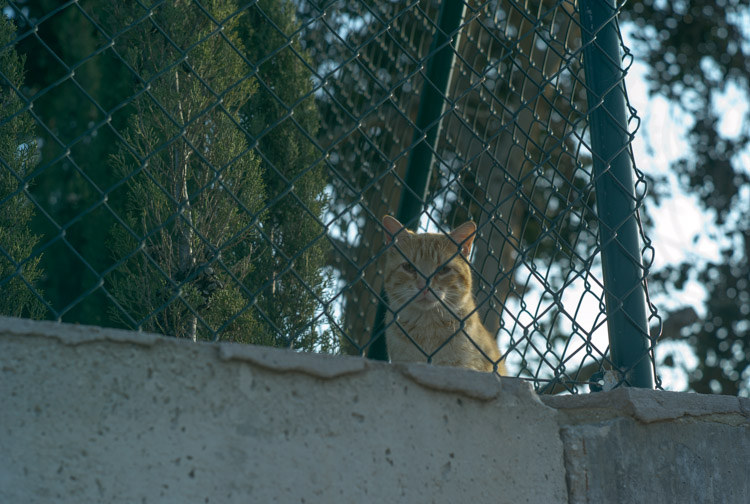 11_6
On Saturday I did a 75 km bike ride south of Alicante, stopping first at a convenience store just outside Elche to have a Diet Coke and relax for 5 minutes. There is a cat there too: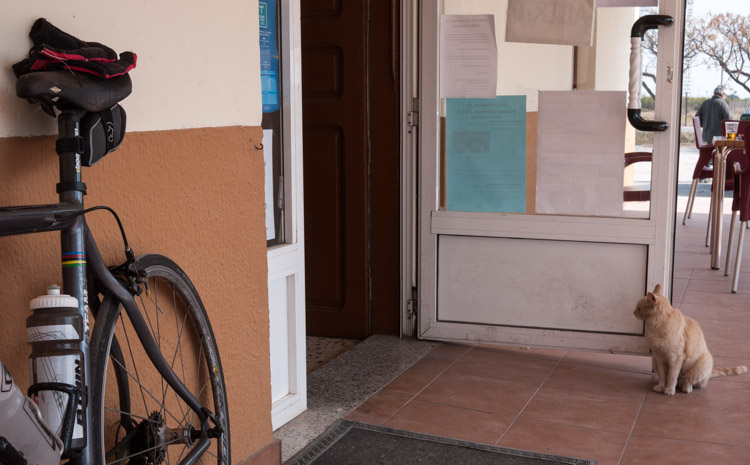 11_7
My other stop was the fishing harbour of Santa Pola. The building in the background is the fish auction house: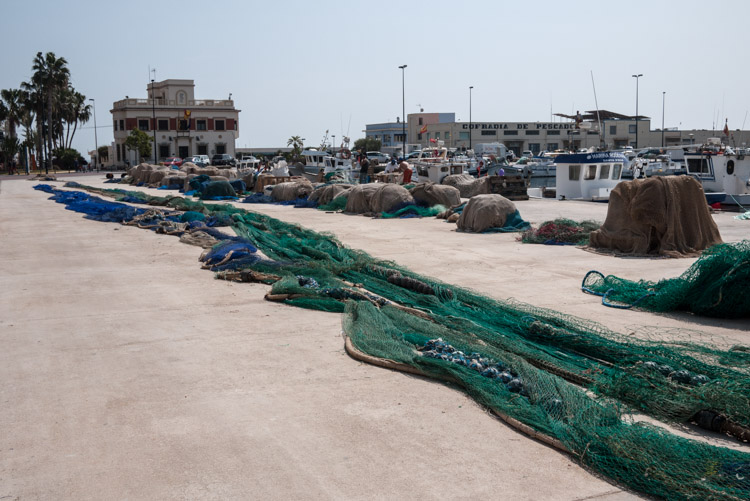 11_8
Fishermen were mending nets and doing various chores on a sunny Saturday afternoon: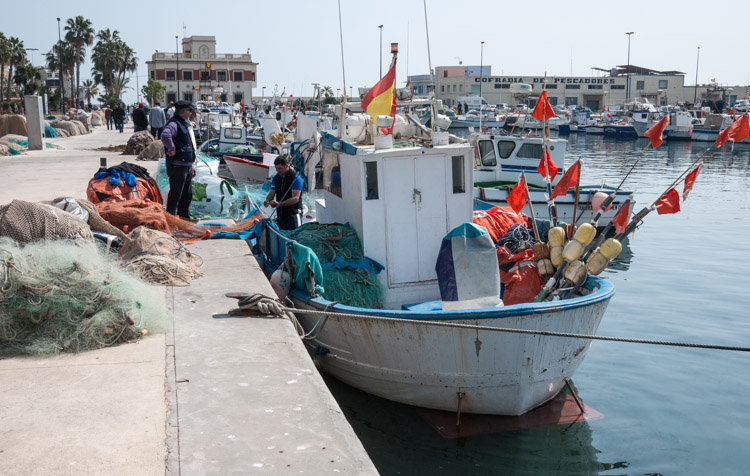 11_9
Detail of boat that sails from Santa Pola to the island of Tabarca: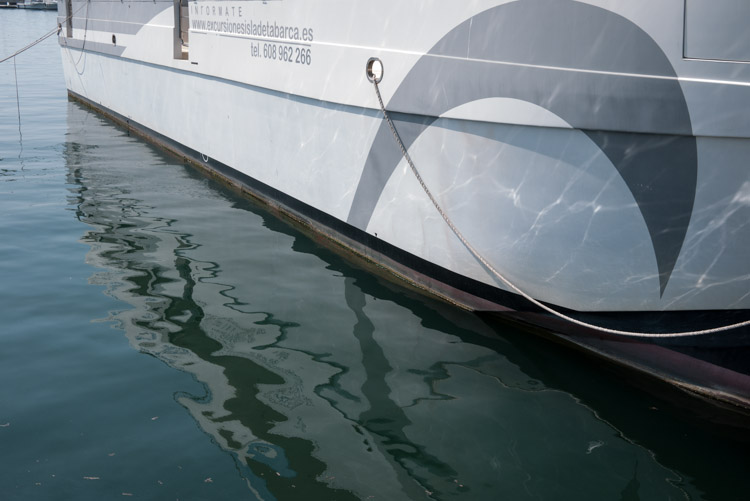 The rest of the pictures are from a Sunday morning walk in the old part of Alicante. Not many people out and about–the Spanish sleep in late on weekends to make up for all the missed sleep during the week.
11_10
Calle San Fernando has recently been turned into a pedestrian street and equipped with giant mushrooms: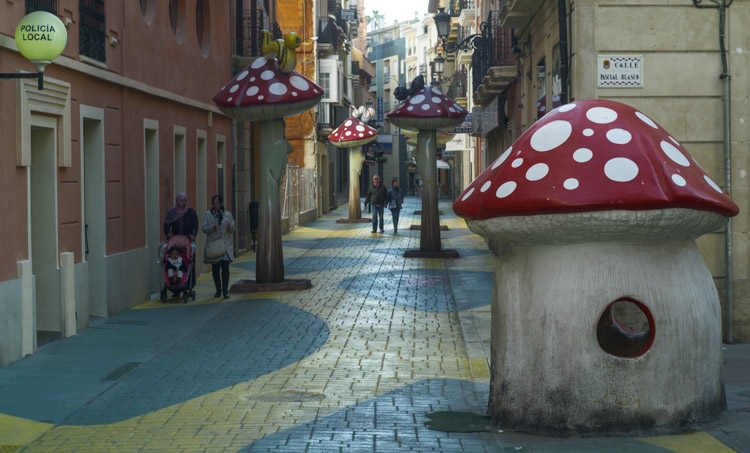 11_11
The mushrooms have various cute insects on top of them: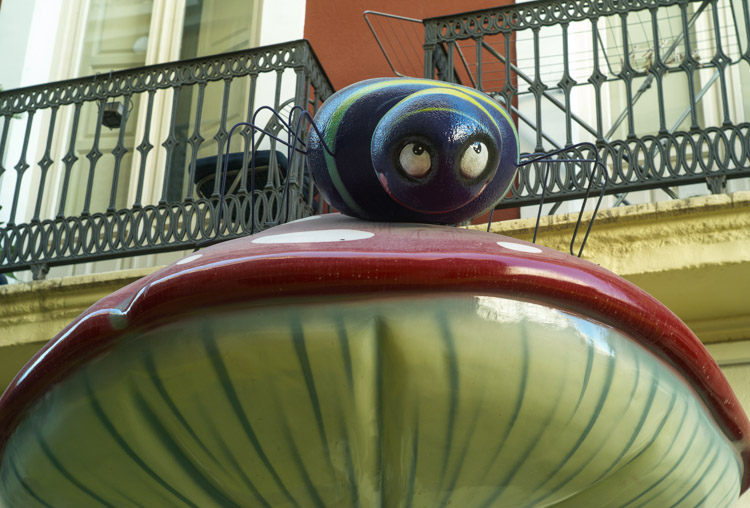 11_12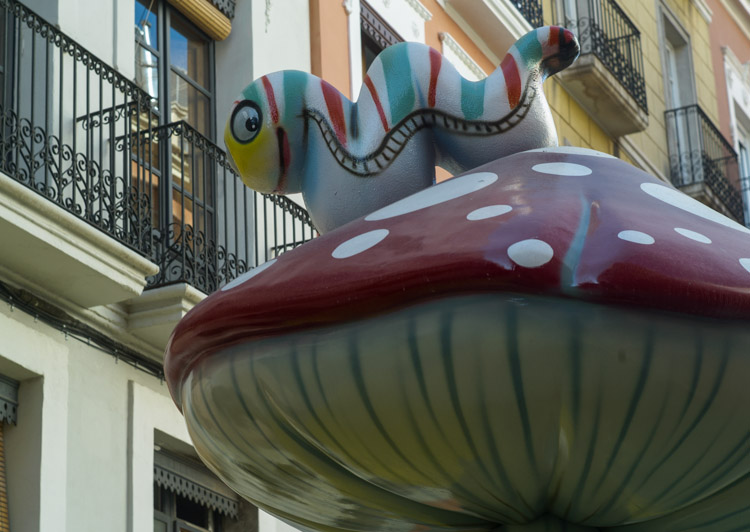 11_13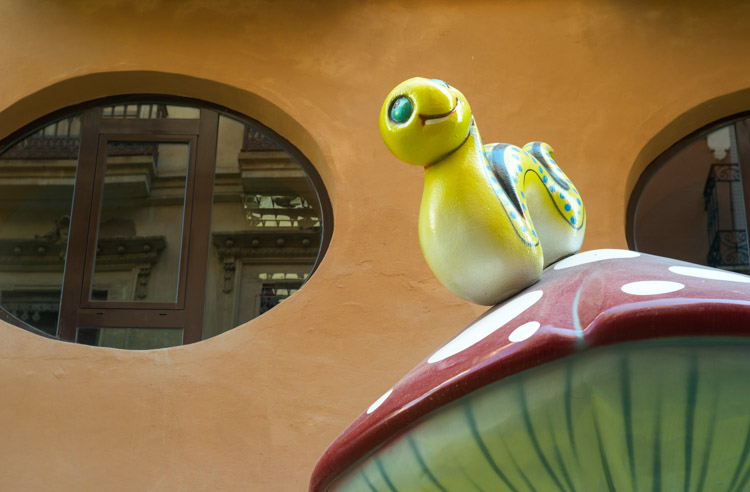 11_14
Another near by street with a lot of wall art: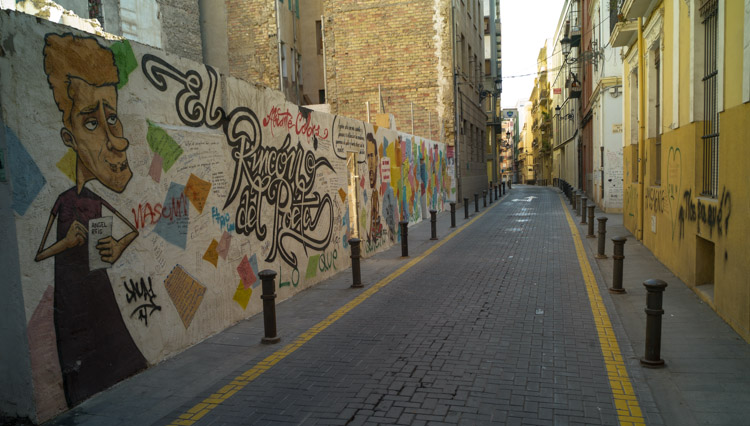 11_15
Democratic poetry: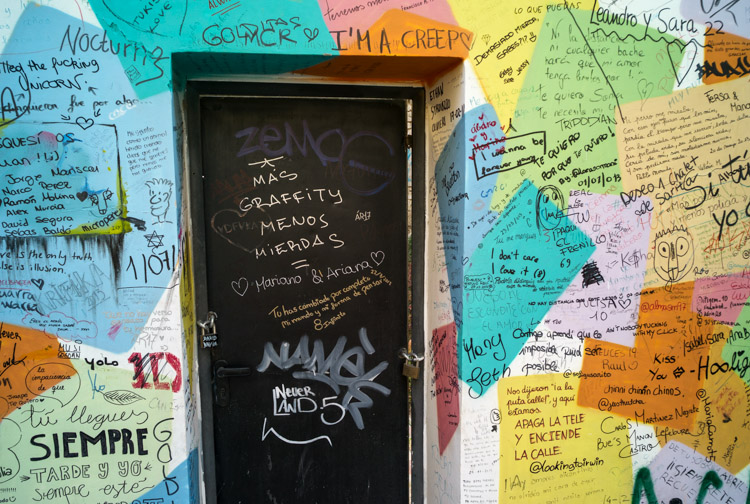 11_16
Shop shutter near the Mercado Central. It is very common here that shutters are decorated, sometimes in quite elaborate manners. This one happens to belong to a sex shop: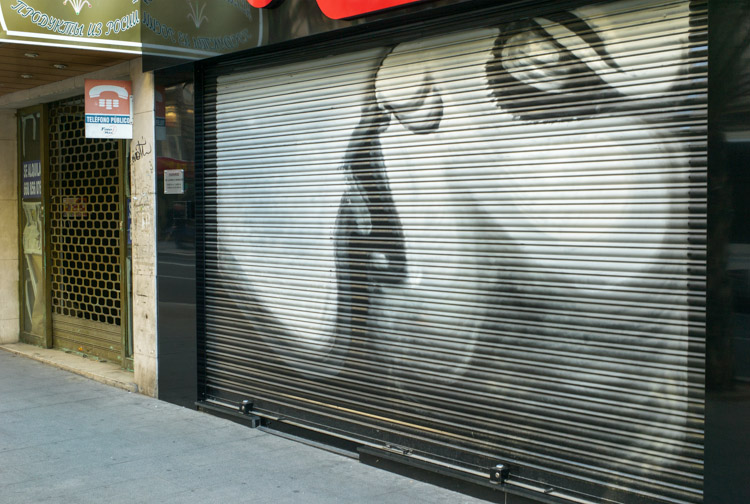 11_17
Paloma blanca with reflections, also near Mercado Central: