My pictures from week 12 come from two of my favourite places, France and Belgium. First France. On the way from Val d'Isere to Geneva last Wednesday we stopped for a pee and a coffee at a roadside cafe somewhere near Albertville. I asked to photograph the lady who served us our coffee. This yielded the main image and the first alternate.
Main:


The alternates:
Alternate 1:
When the boss of the place saw me photographing the lady in the bar, he reacted by…coming out and asking to have his picture taken as well!

The remaining alternates are from last Sunday and were all taken in Tongeren in Belgium. Tongeren is a place we have been visiting on and off since we lived in Belgium from 1995 to 2000. It is supposedly the oldest town in Belgium, having been founded by the Romans. Every Sunday, the town centre is turned into one of Europe's biggest outdoor antique markets. I show three pictures here, but there is also a full gallery on one of my other web sites (but please finish looking here first).
Alternate 2:
There is a saying that dogs and their owners look alike. I don't know the cause-and-effect relationship, but there is certainly something to it: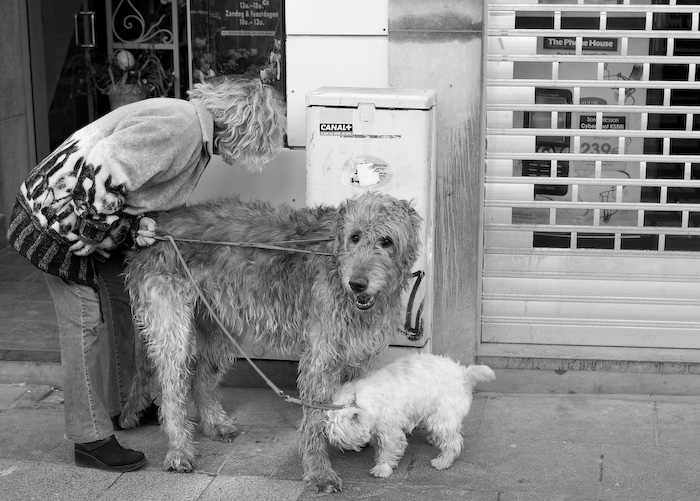 Alternate 3:
A dismembered body: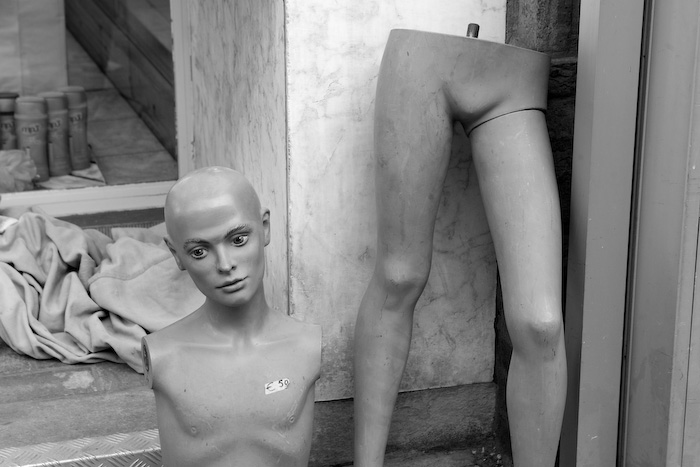 Alternate 4:
And finally, a picture taken with the camera on my stomach or thereabouts (I certainly was not looking through the viewfinder)–but I still like it for some strange reason: