All the pictures for this week are really from last weekend. Spring has well and truly arrived in Alicante, and we enjoyed the outdoors both Saturday and Sunday. On Saturday night we went to eat tapas for dinner. On Sunday I first took a walk on the beach with my dog, then a motorcycle ride to the city, then lunch, then a bicycle ride along the beach with my wife and daughter, and finally another walk to the beach with the dog. So you get a record of a glorious weekend.
Main
Saturday night at our favourite tapas place in the centre of Alicante. For the first time ever I decided to try the Live View feature of my Olympus E3; combined with the flip-out screen, this allows one to take discreet pictures of the girls at the neighbouring table: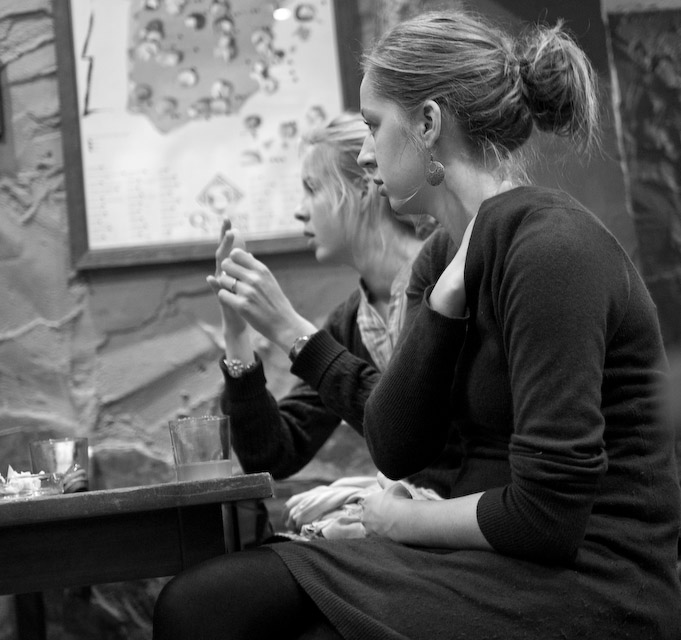 The alternates:
Alternate 1
But of course, this is what we really had come for; my wife asked me to photograph all the tapas before eating them so she could try to copy them at home. I was happy to cooperate: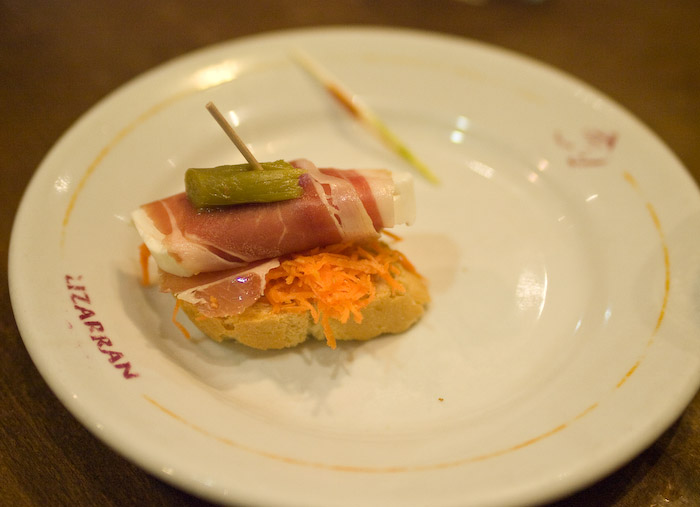 Alternate 2
Then Sunday morning, on the way to the beach. We met this brave cat–my dog was barking like crazy when I took this picture but the cat just looked at us cooly: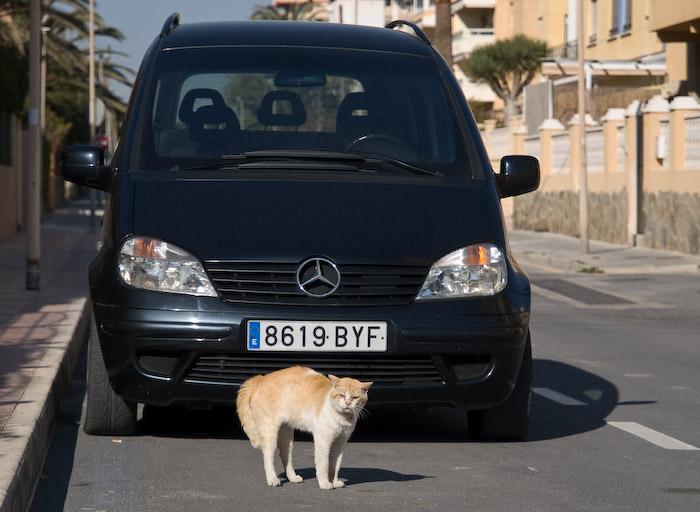 Alternate 3
I was not the only one who had the idea of walking the dog that morning: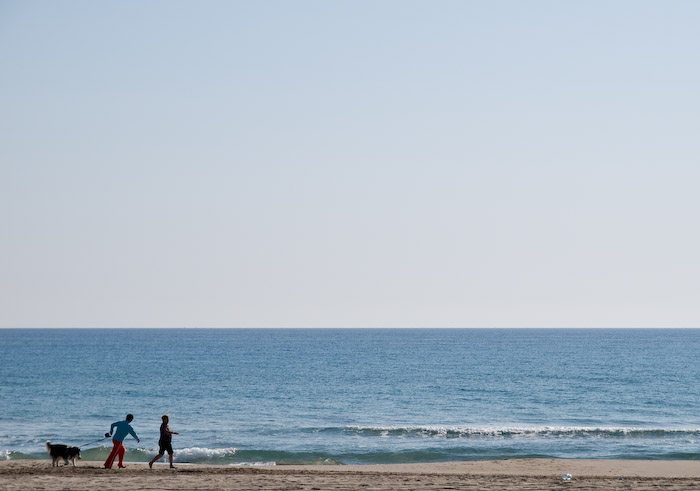 Alternate 4
I am not really a beach person; I like the sea and I like looking at lightly clad females on the beach, but I hate sand in my shoes, and I regard swimming as a useful survival skill should I ever be on a boat that capsizes, but not an activity to be engaged in for pleasure. For people like me, the Muchavista beach where we live is ideal. There are many restaurants and bars, allowing me to enjoy the beach in my own way. Here is one of those restaurants, being prepared for the day: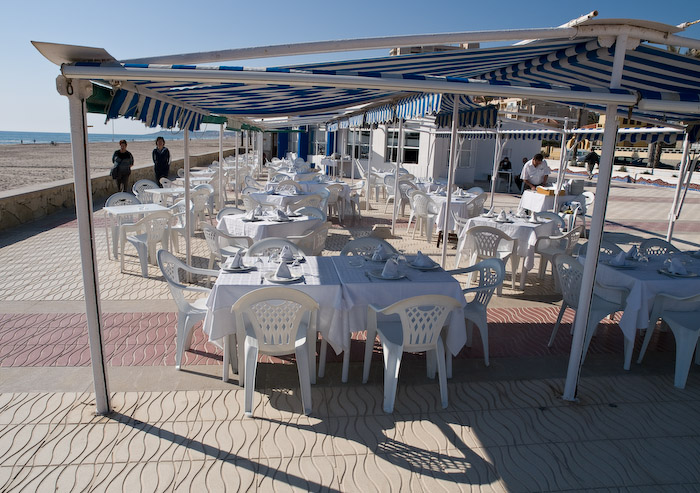 Alternate 5
Later in the day, I took the motorcycle and drove downtown. The Postiguet beach was filling up, although there was a distinct lack of señoritas: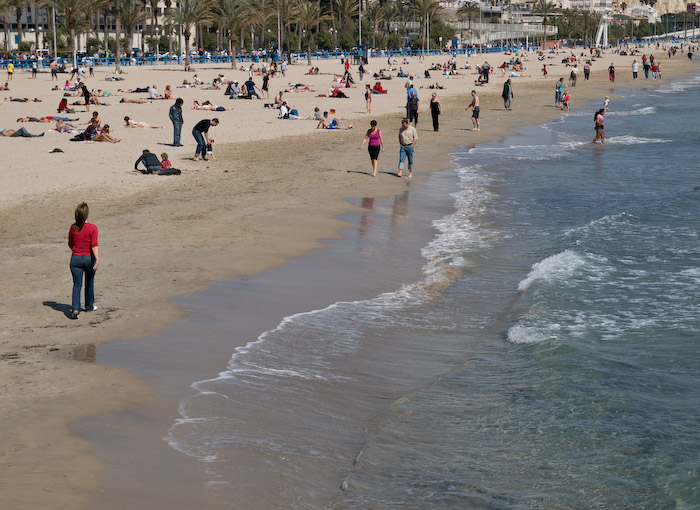 Alternate 6
There is a books and coins market outside the town hall every Sunday: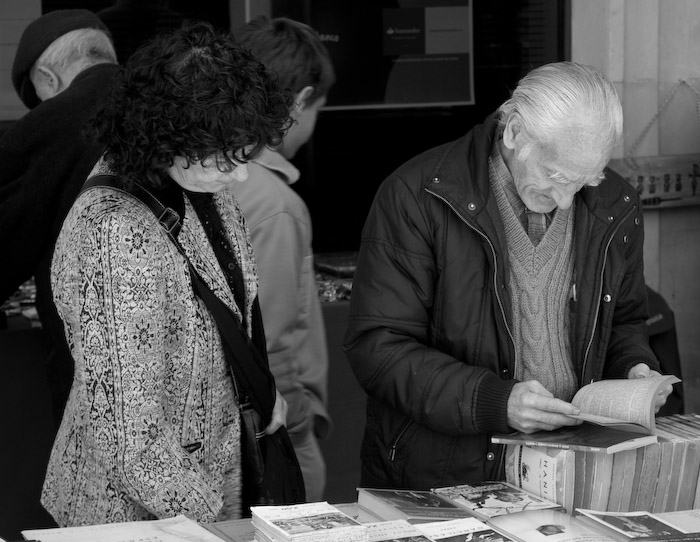 Alternate 7
A bit down the street there is a spot where I came across the opposite extreme of life: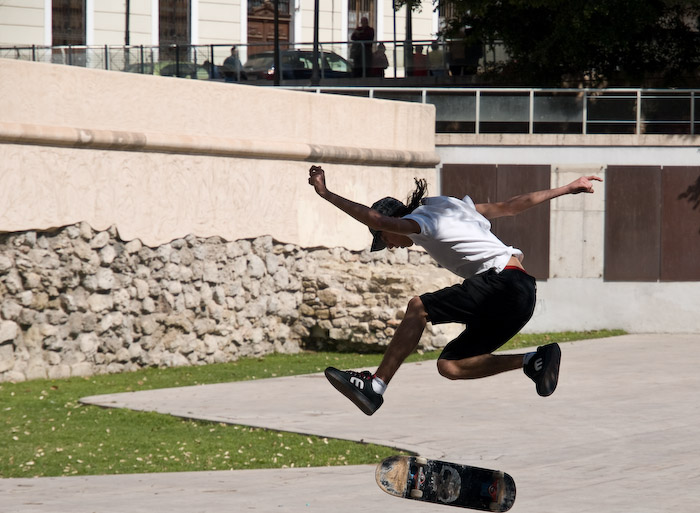 Alternate 8
After lunch, we went for bicycle ride along the beach. We rode 4-5 km, so no big exertion. I was entertaining/scaring my daughter by taking pictures while cycling, including this self-portrait: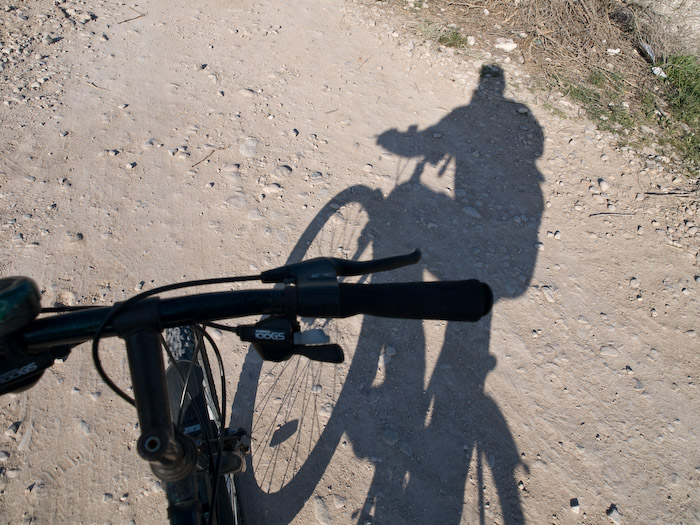 Alternate 9
The world looks funny through a 12mm lens while you are on a bicycle: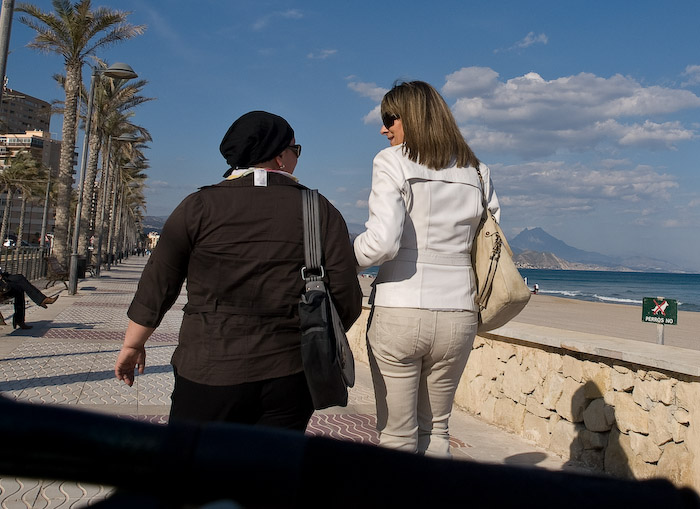 Alternate 10
Then we stopped at a particularly nice spot along the beach. My wife was playing with her mobile phone, which is also a 5 mpx digital camera: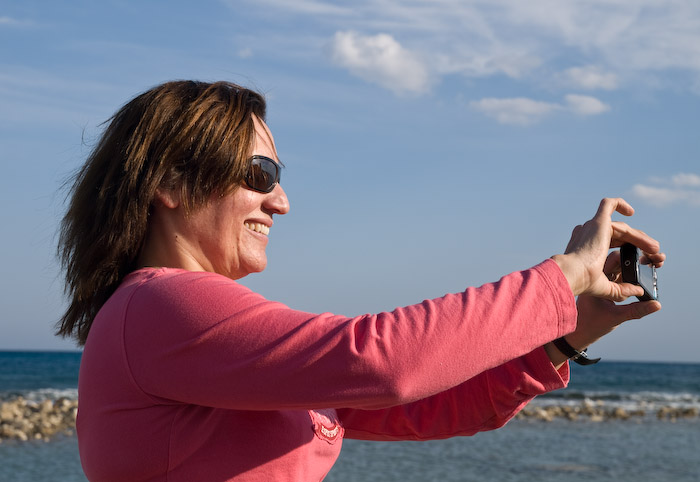 Alternate 11
There were some impromptu campers nearby. I took this picture not so much for its photographic quality but more because I found the guy's shorts humourous: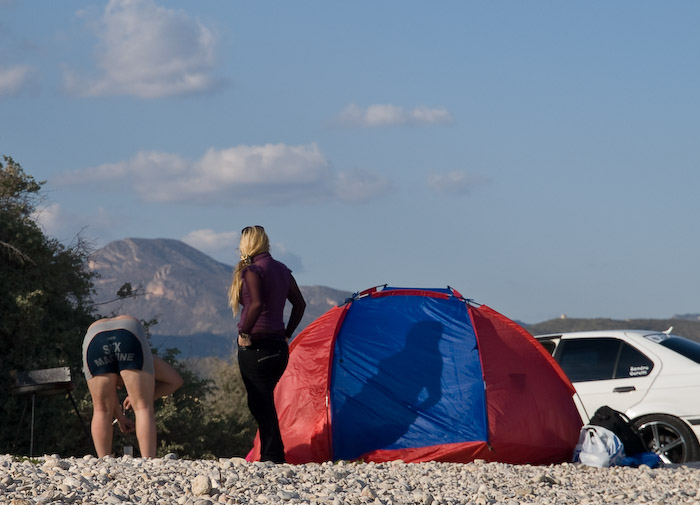 Alternate 12
After we returned home, it was time to let the dog have some fun: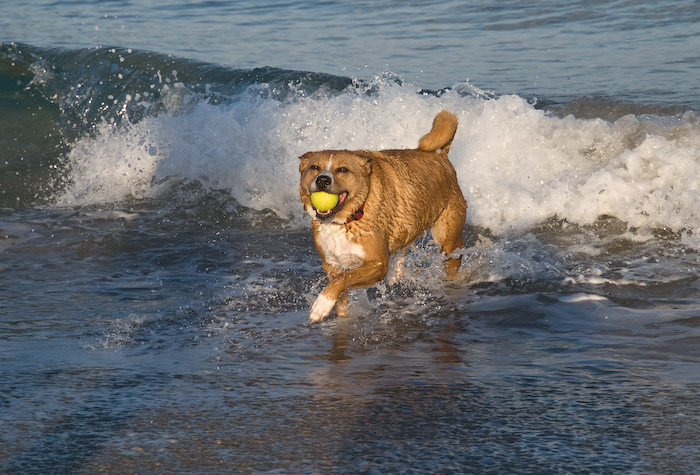 Then we walked home, ate dinner and put an end to a great weekend.