Two main events this week: a wine tasting at the office on Thursday evening, and a trip to La Manga, near Cartagena, where my wife played in a golf tournament while I explored the area on bicycle.
26_1
But first a couple of pics from Alicante. The square behind the Mercado Central: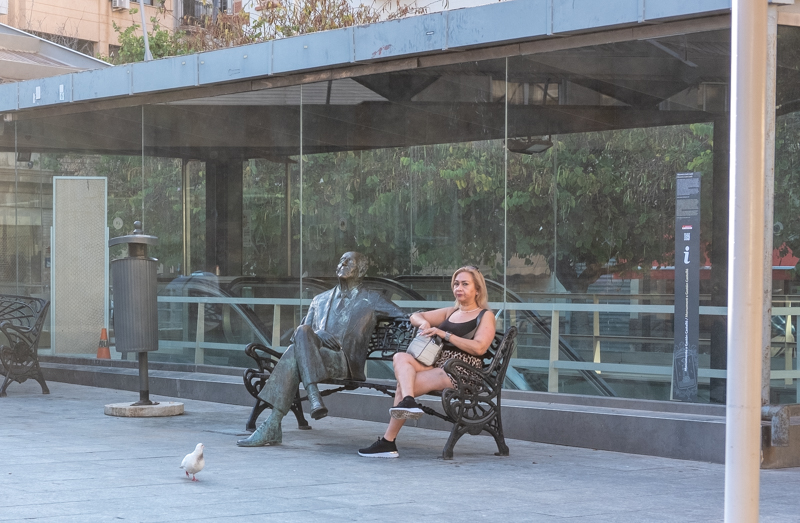 26_2
A heart of stones, near the main theatre: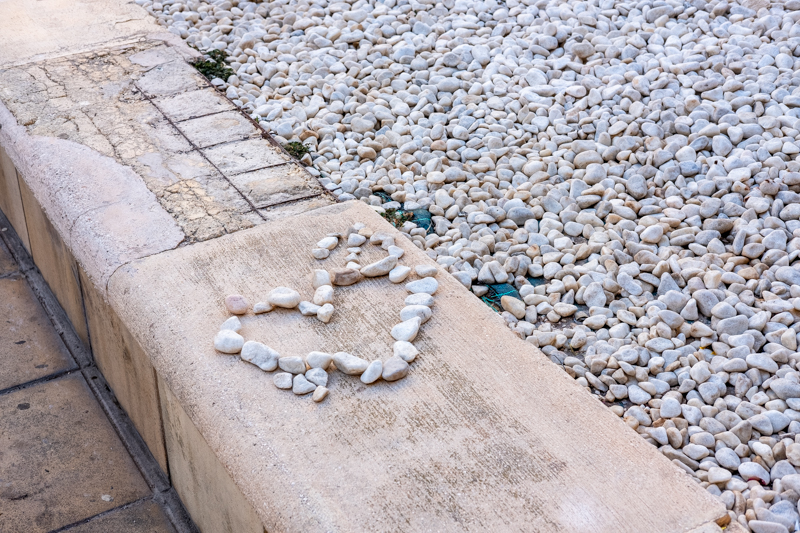 26_3
We hosted some copyright-related meetings at the office. I did not participate, but our friend Linda from Latvia was in town for those meetings, and on Wednesday evening I went out for dinner with her and my colleague Alexandra. We have really become friends over the years: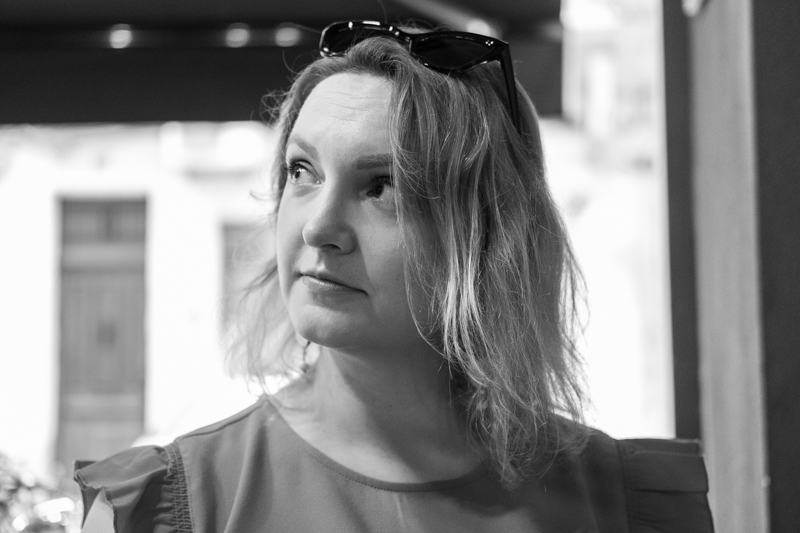 26_4
Linda and Alexandra studying the menu: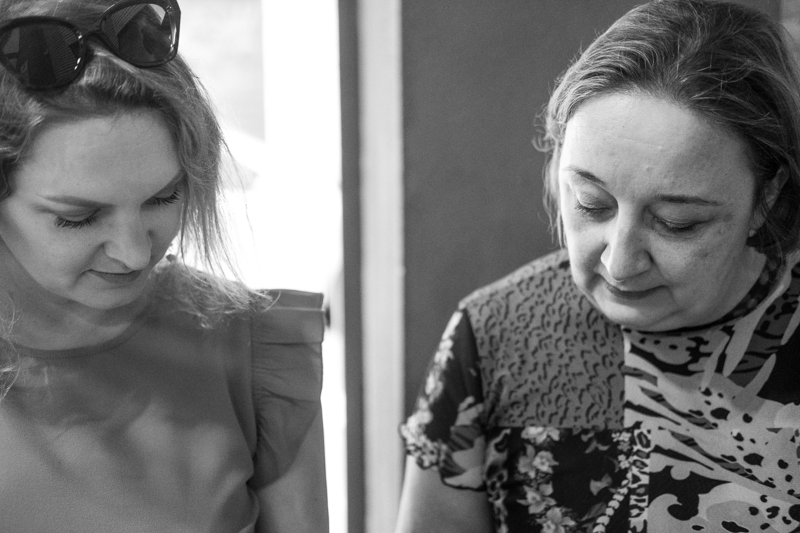 26_5
The wine tasting on Thursday evening took place, as always, in the restaurant in our office (we have a self-service canteen where most people take lunch, and a more expensive, proper restaurant which most of us use for special occasions). I chose to present everything in black & white; the combination of the late afternoon light from the outside and the fluorescent light inside made for some ugly colours: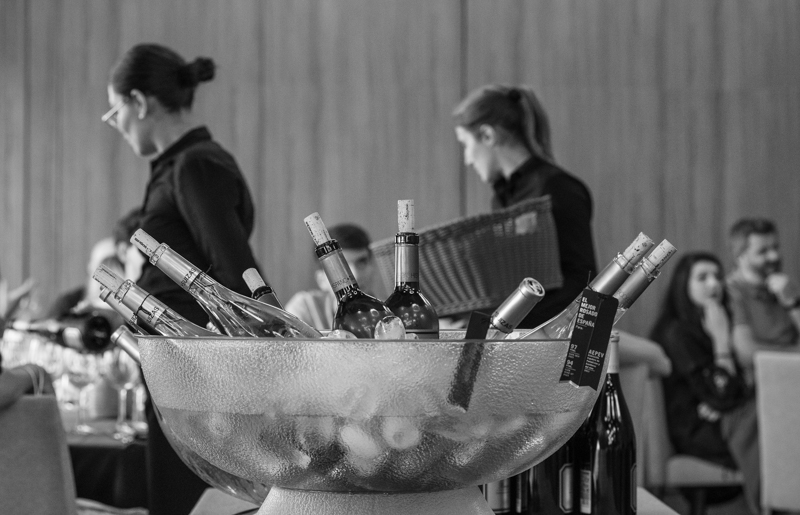 26_6
The servers of the restaurant also work the wine tastings: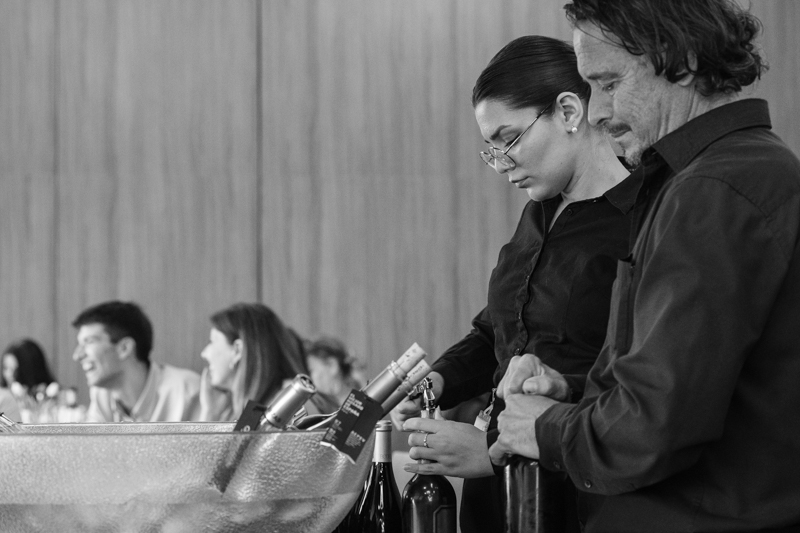 26_7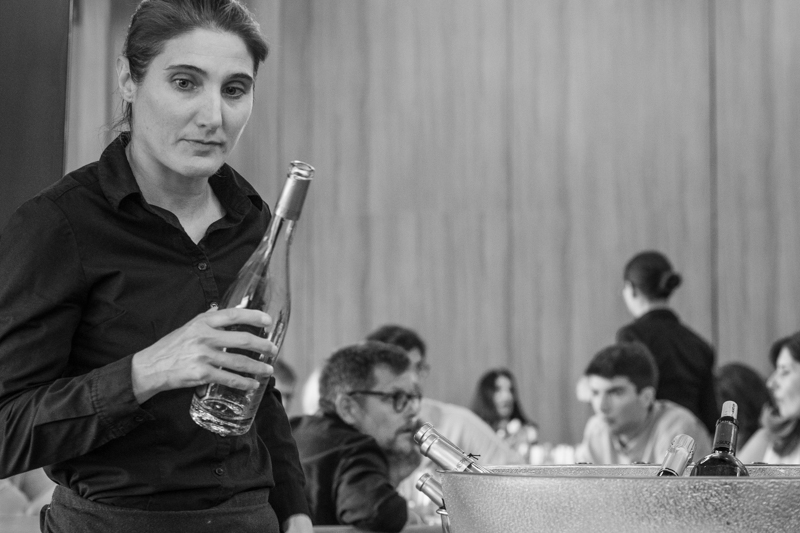 26_8
Meanwhile, the presenter, co-owner of a winery called Bodega Hispano-Suizas (there are 3 owners, one of whom is Swiss, hence the name), talks about the sparkling wine they produce: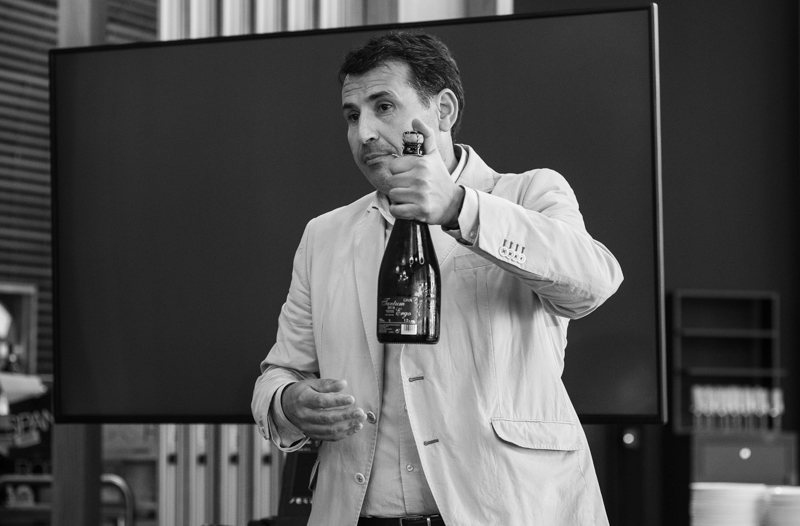 26_9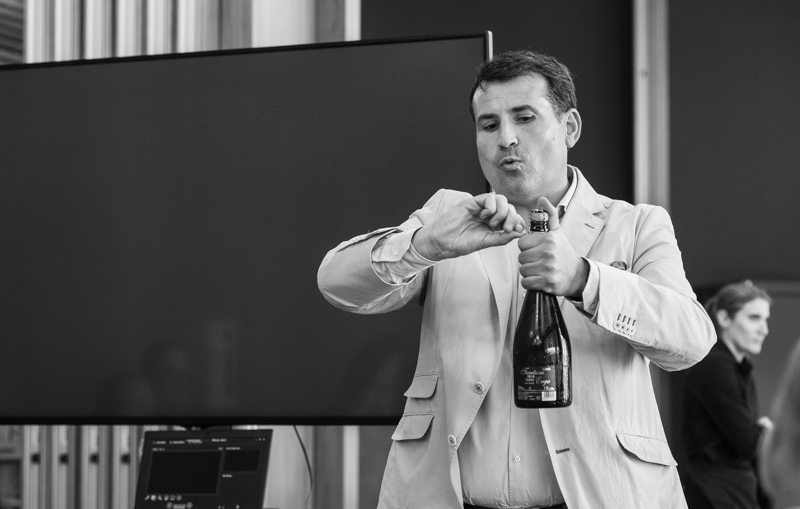 26_10
One of the people at our table was our old friend Egle, who just came back to the office after 10 years at the fisheries agency in Vigo, at the other end of Spain: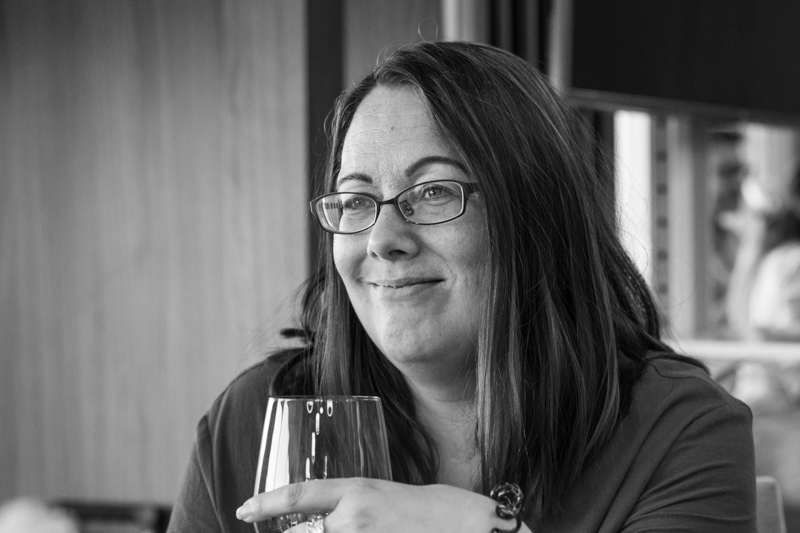 26_11
Egle applied herself to the task at hand: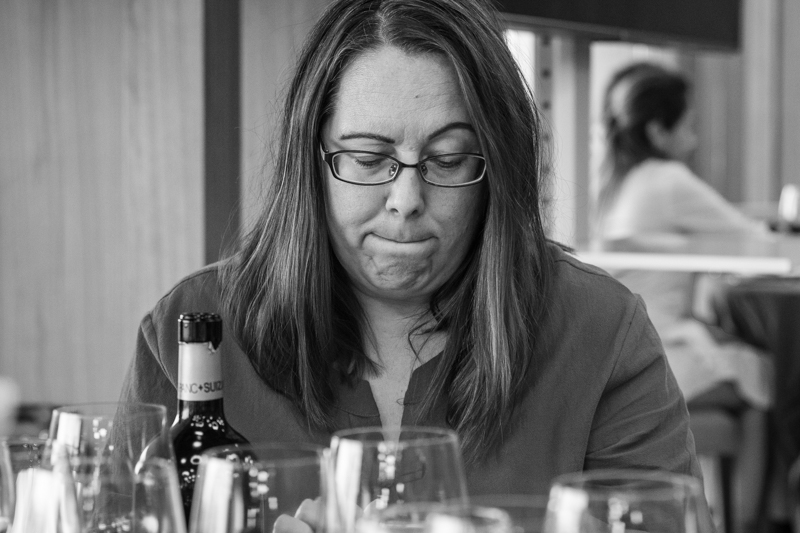 26_12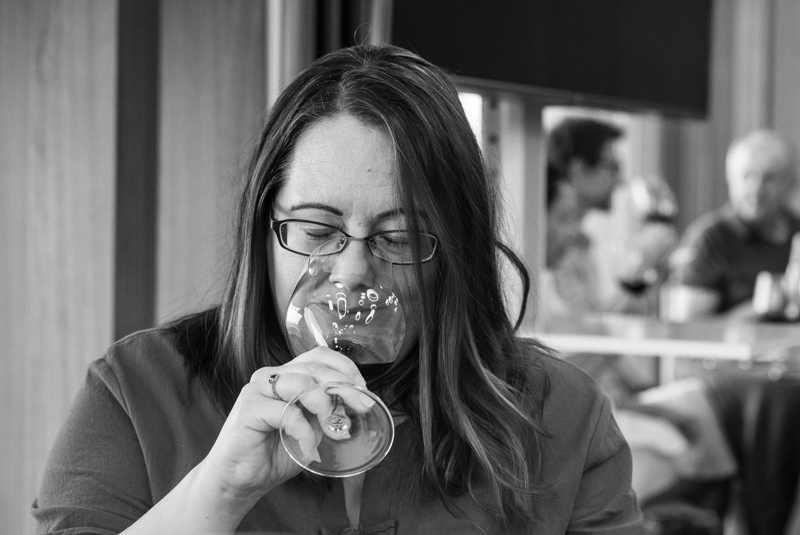 26_13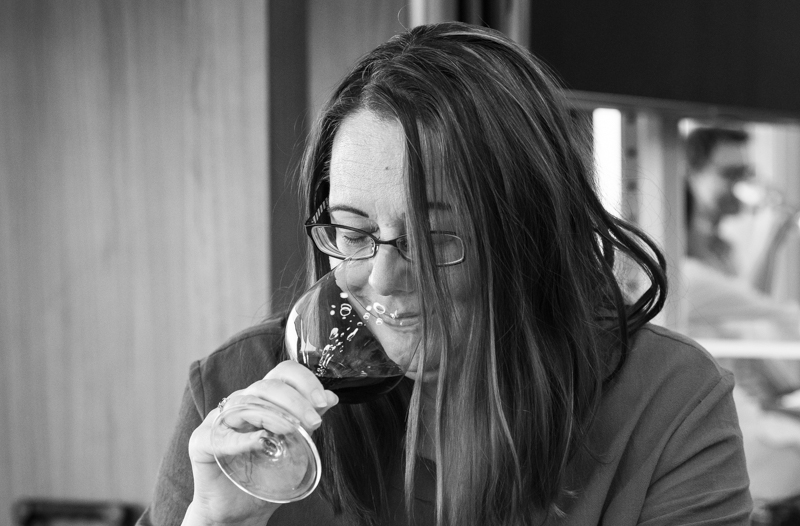 26_14
My Swedish colleague Kaisa talks to some people she knows at another table: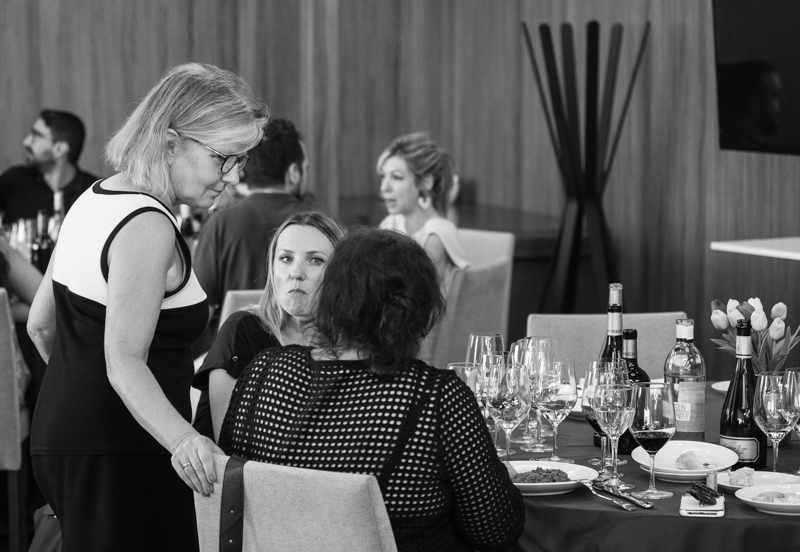 26_15
On Friday afternnon, my wife and I drove the approximately 140 km to the La Manga golf resort where she was going to play on Saturday. The balcony of our room faced the 18th hole: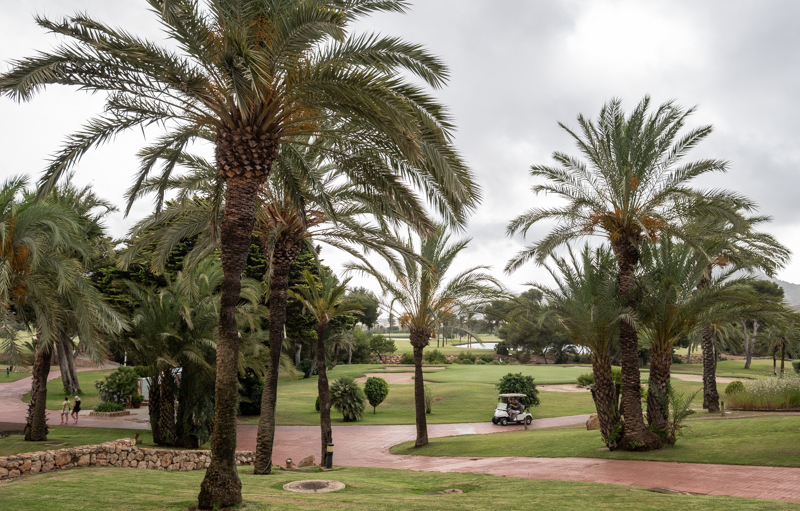 26_16
She went off to play on Saturday morning, and I took my bike out of the car and set out to explore the area. I had originally planned to cycle up the La Manga peninsula, but after realising that I would have to cope with braindead drivers looking for a place to park amid a sea of hotels and apartments, I decided to tour the surrounding villages instead. I stopped by the beach near Mar de Cristal and looked at the kitesurfers and La Manga in the distance: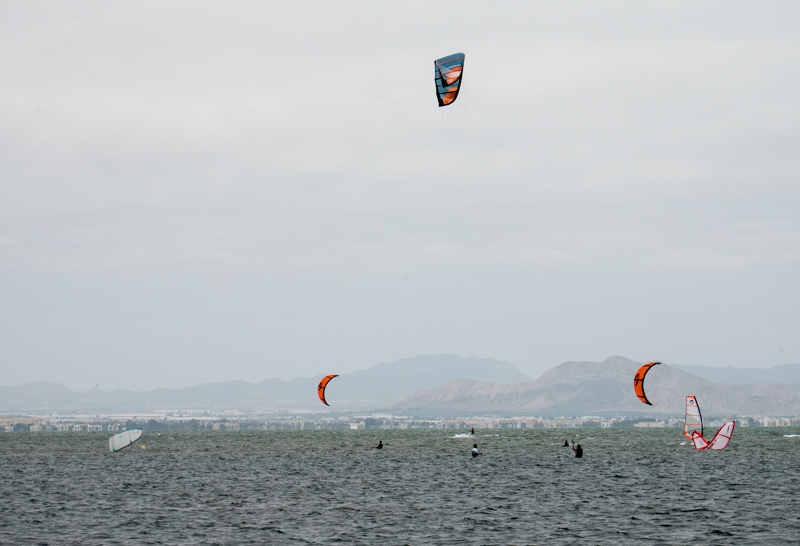 26_17
I moved on to a village called Los Nietos ("grandchildren"):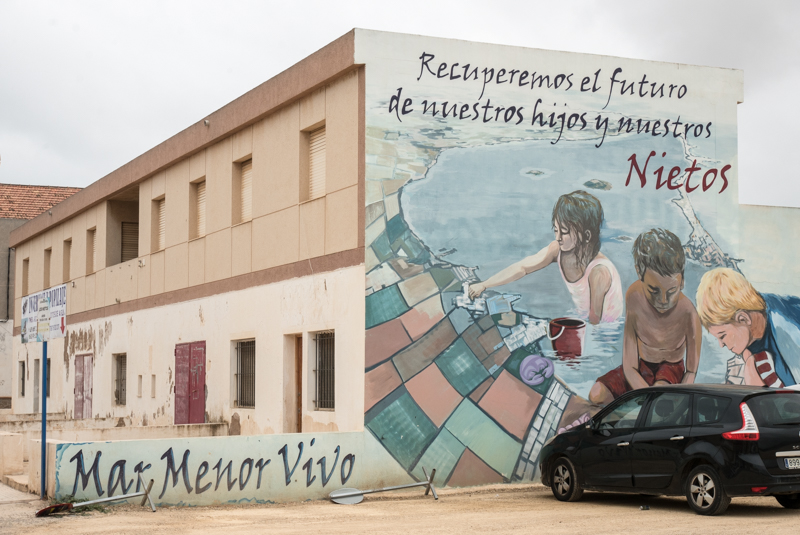 26_18
I went on to a town called Portmán, on the coast. I had expected the terrain to be quite flat, but that was not always the case. I descended on this lovely road down to the beach, which of course meant that I had a 2 km climb to get back to the hotel: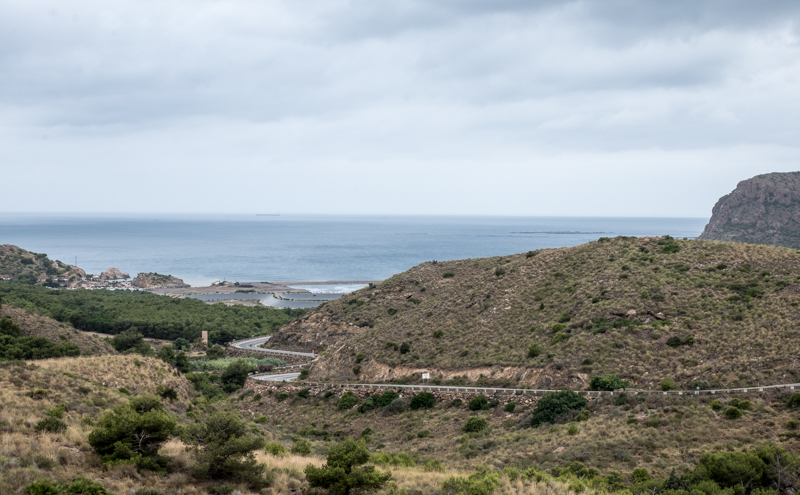 26_19
On Sunday I got up early and left for another ride around 6:45. I went back to Portmán, passing an entrance to a Roman road, today just a hiking path: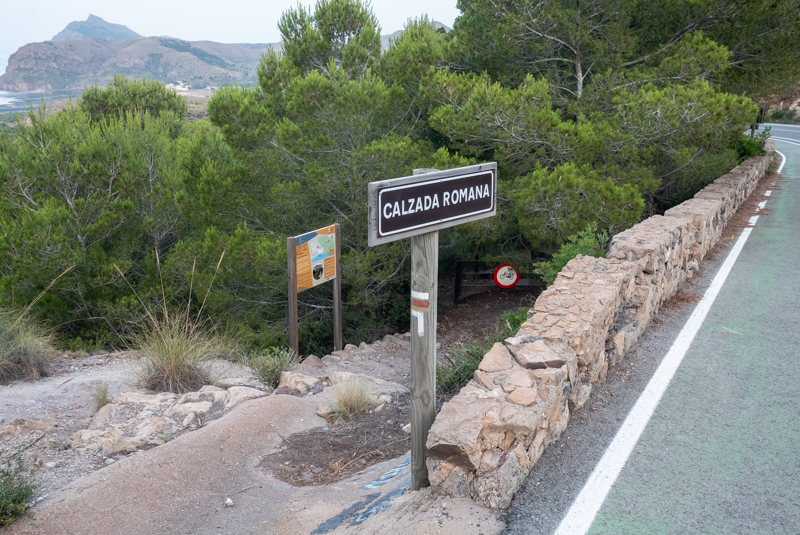 26_20
I enjoyed the empty road on this early Sunday morning, and the views of the rugged coastal landscape: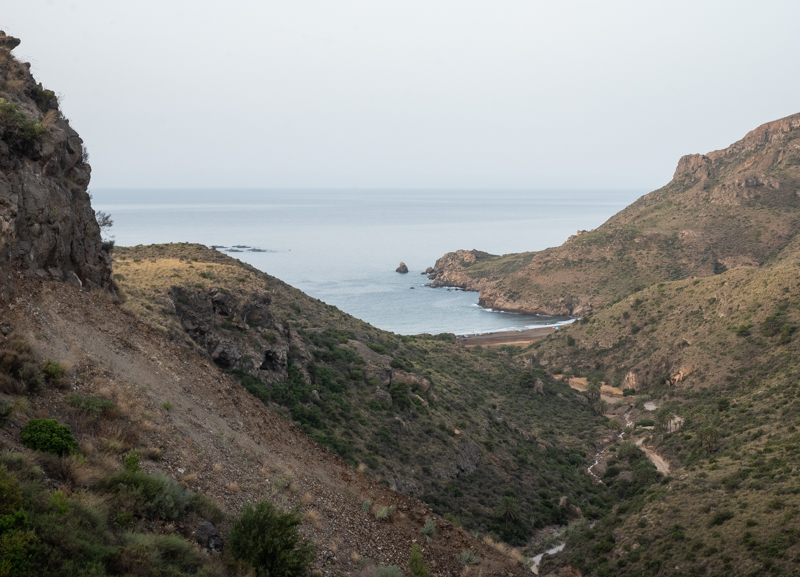 26_21
From Portmán I climbed up to La Unión through some landscapes scarred by mining. At that point it was around 8:30 and I could seriously feel that I had set off without breakfast. So I had to stop for fuel. La Unión was waking up, and as one often sees here in Spain, breakfast is a meal many people eat outside the home: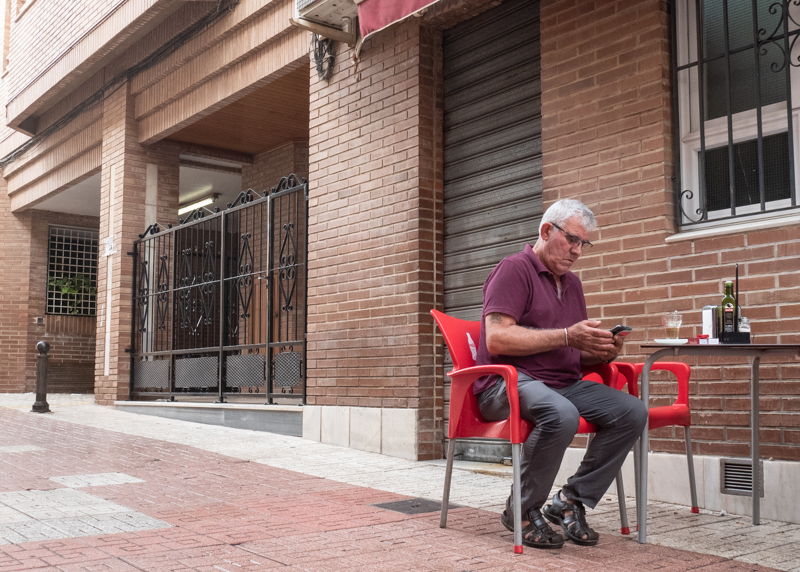 26_22
This is my breakfast, and it was badly needed. I was getting lightheaded, and so I even put the sugar in my coffee, something I otherwise never do: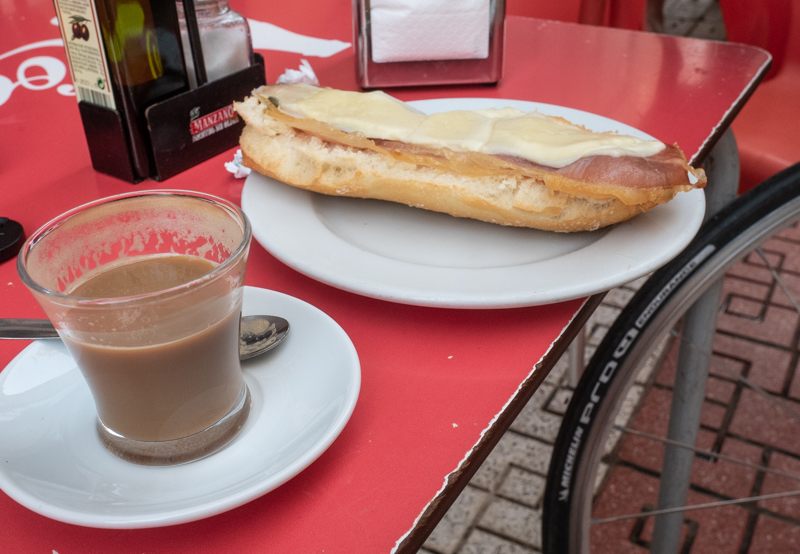 26_23
I had planned a short 27 km route, but Google failed to tell me that 4 km of that route was on an unpaved road, totally unsuitable for my roadbike with skinny tires. So I had to ride a 12 km detour and ended up with a 40 km ride. But that was OK, and one side benefit was to pass by this sunflower field, with the hotels and apartments of La Manga in the far distance: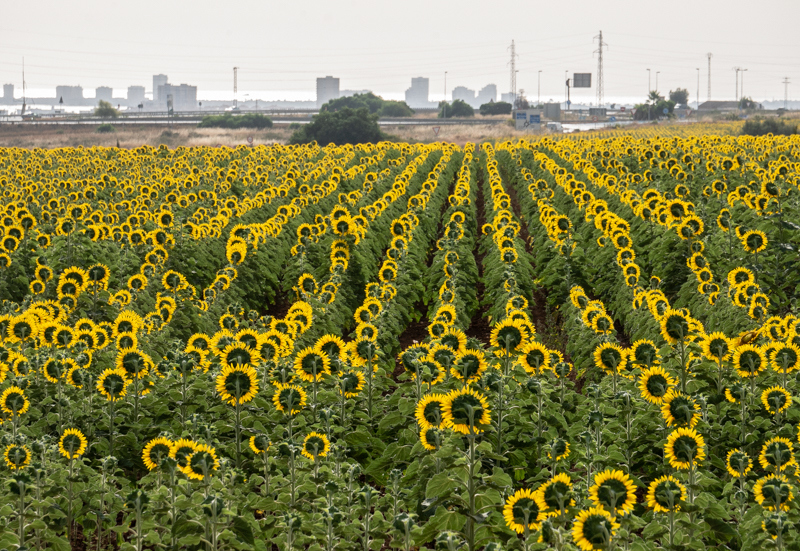 26_24
I came back to the hotel around 10 a.m., revived my wife, we checked out just before the noon deadline and drove to nearby Cartagena, a city founded by the Romans as a replacement for the original Cartagena (in today's Tunisia) which they destroyed during the Punic Wars. We visited the Roman Theatre museum, where many of the statues and other items recovered from the site of the theatre are on display: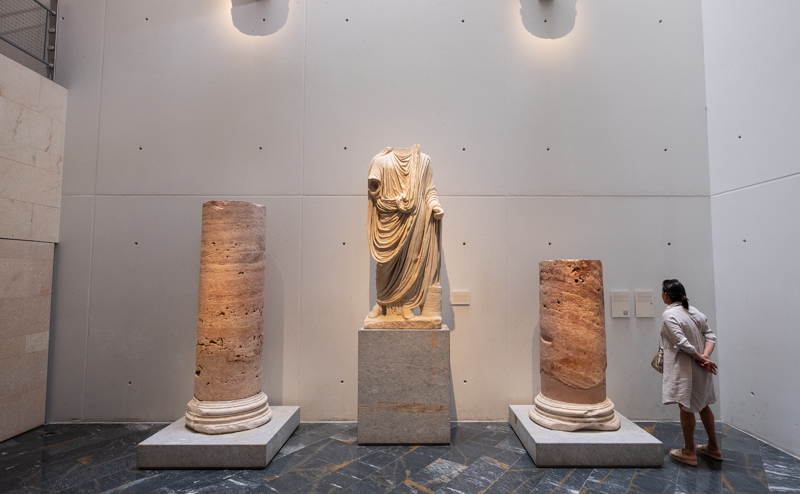 26_25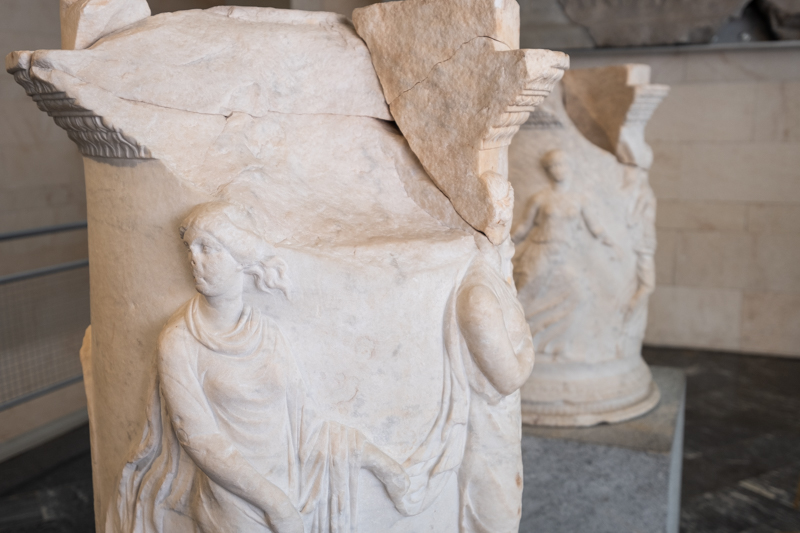 26_26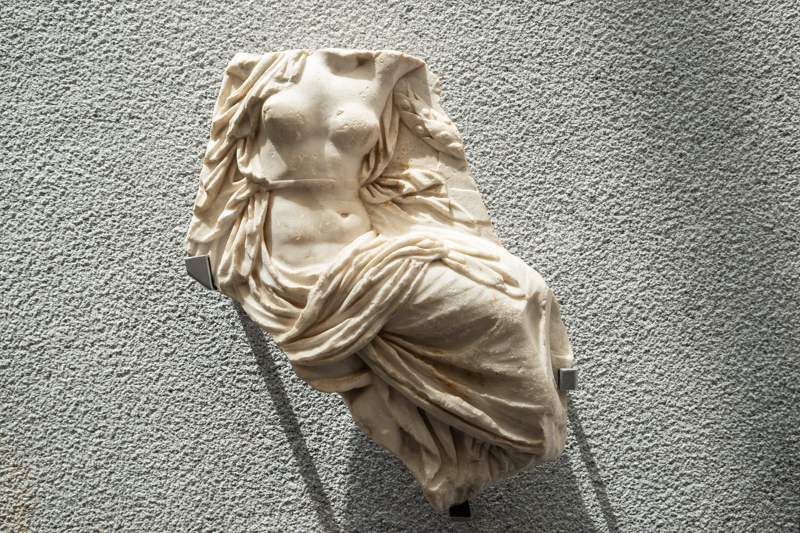 26_27
From the museum one accesses the Roman theatre, a most impressive place, now being restored to its former glory. This is the view from the stage: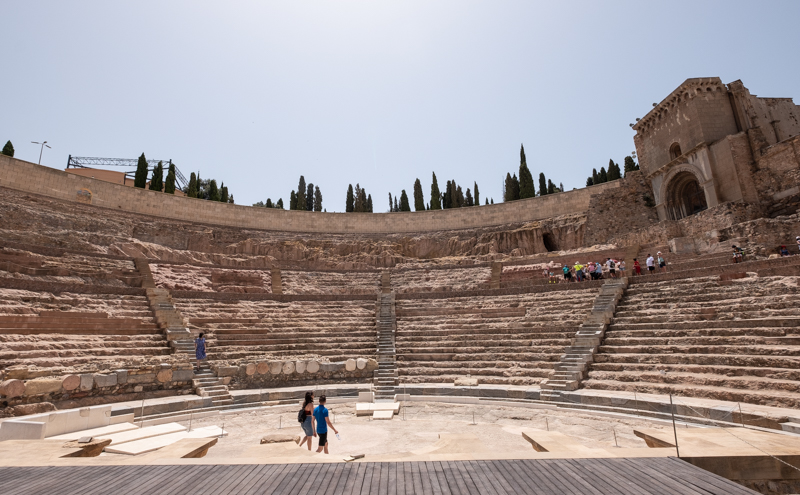 26_28
Nearby, a Roman garden has been recreated, with murals to match: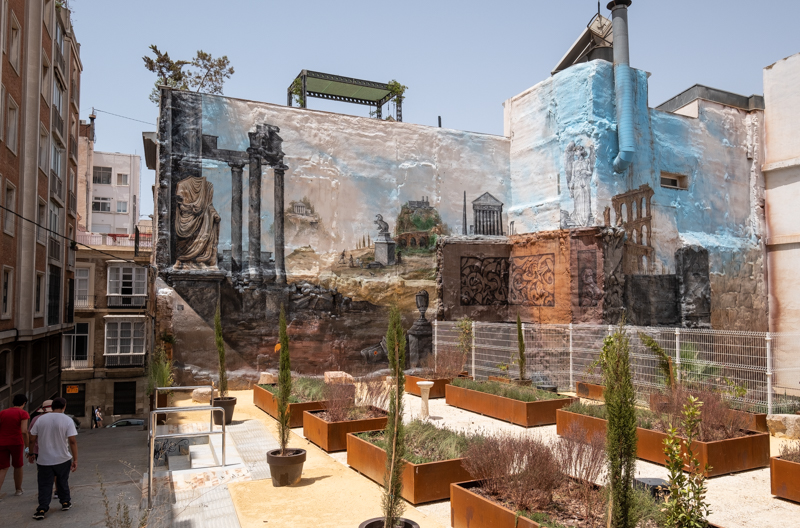 26_29
We walked around a bit, passing by the harbour. As is evident from the ship in the background, Cartagena is an important naval base: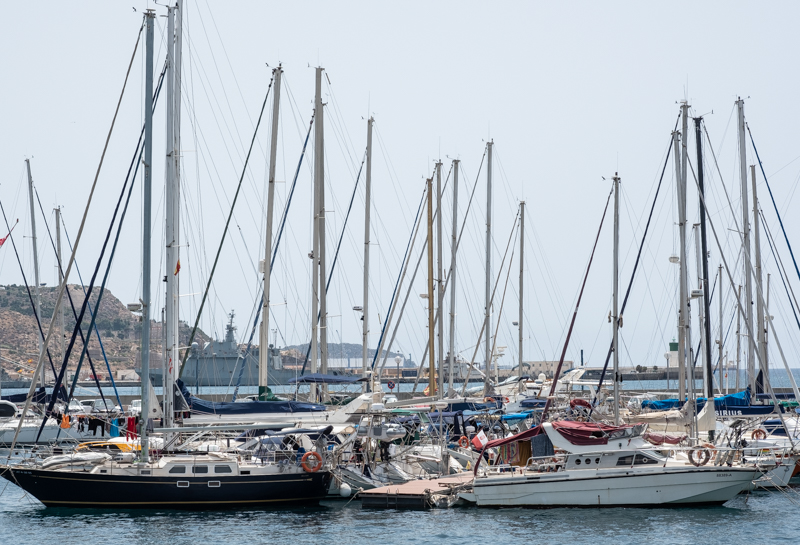 More photos from our trip to La Manga can be seen here.