The week started with Moses still here, but Sunday was his last full day with us. So we wanted to give him a proper send-off with our classic Sunday lunch.
3_1
We went for a walk in the centre, taking advantage of the nice weather. My children are no longer children, but it is nice to have them together: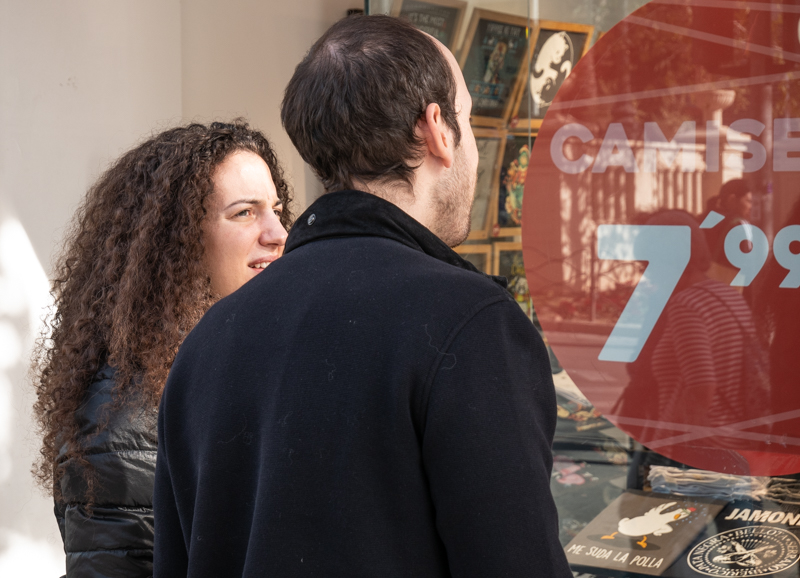 3_2
We sat down for a coffee at an outdoor café, and I photographed the local wildlife: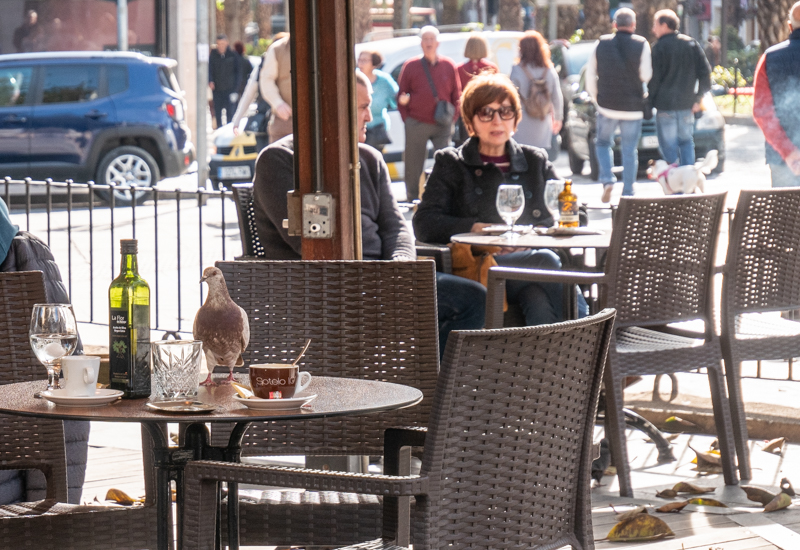 3_3
Then we drove home, and my wife was preparing our feast, starting with navajas: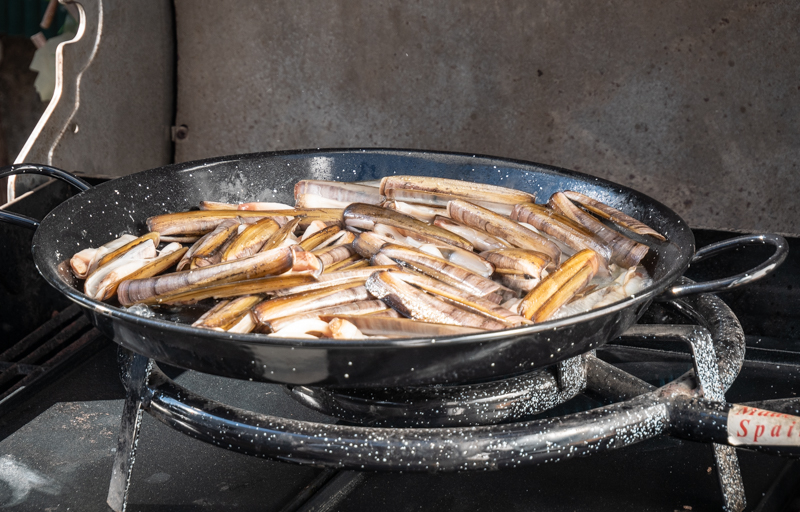 3_4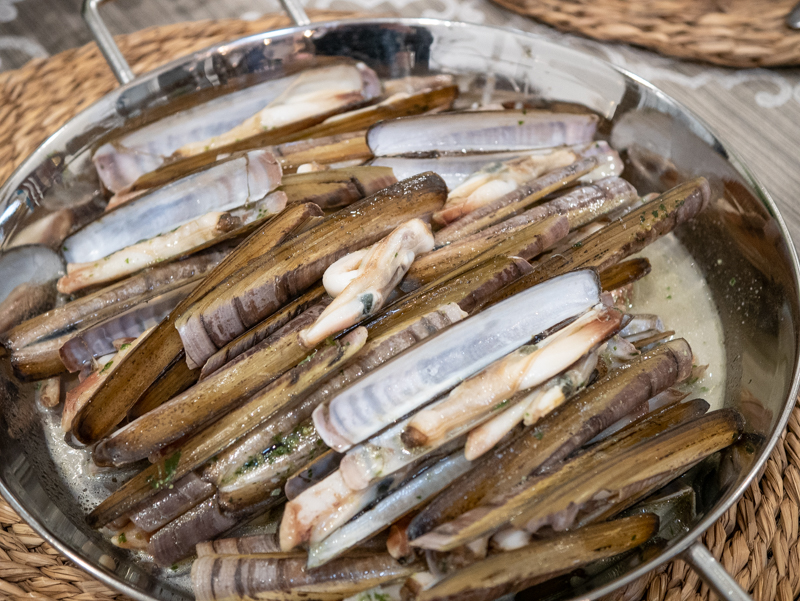 3_5
And mejillones: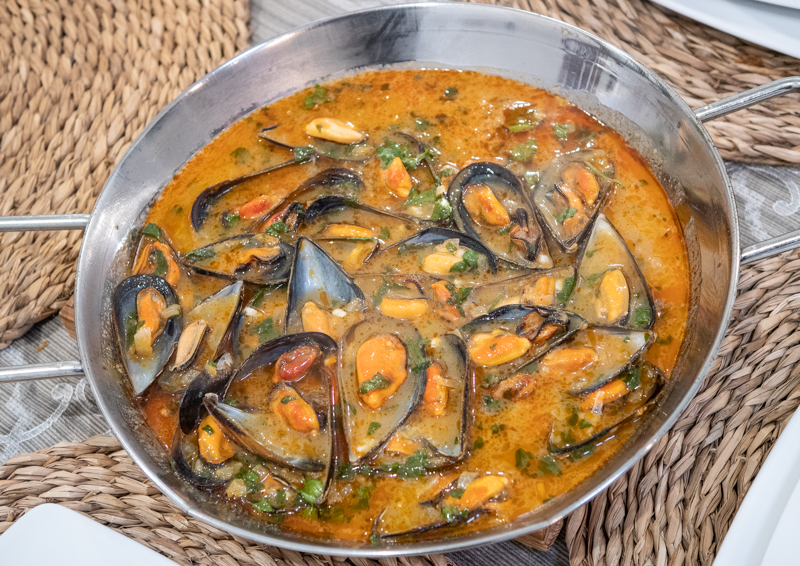 3_6
The coup de grace was of course the rice (the barbecue just served as a convenient platform for the pan):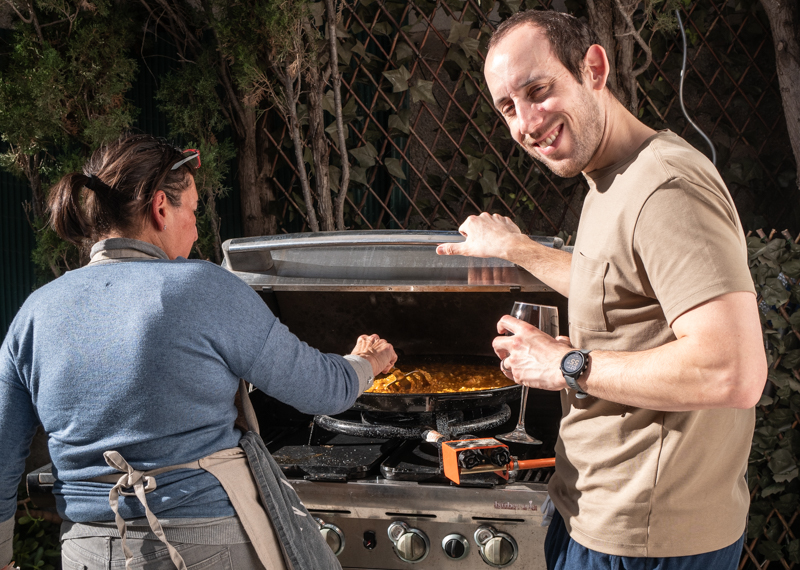 3_7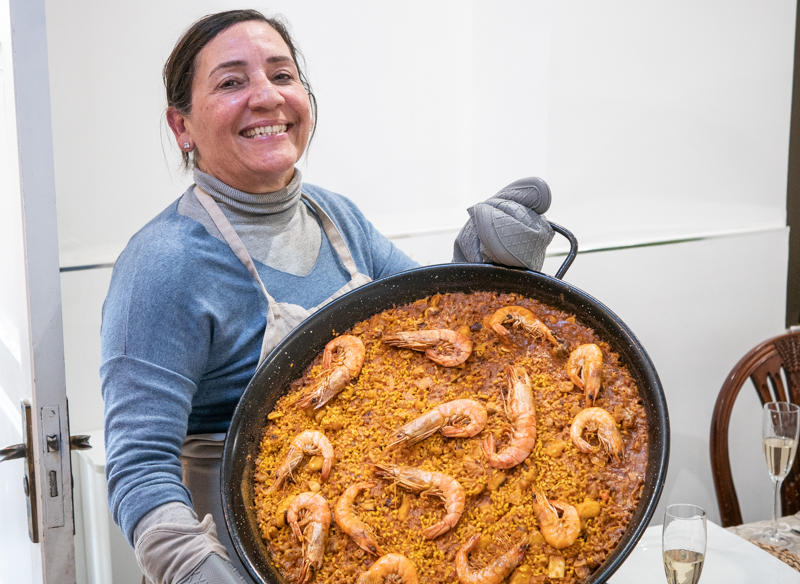 3_8
The shrimp are just (edible) decoration: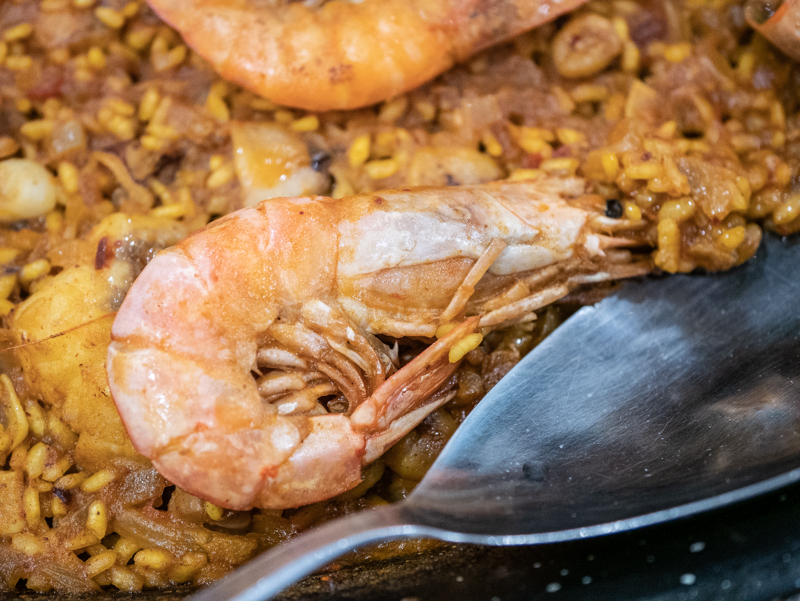 Monday morning I drove Moses to the airport for his flight to Madrid and then on to New York, we said goodbye and I went to the office. A bit sad, but not too much since we will go to visit him in May.
3_9
Not much photography for the next few days, but the light during my bike ride on Friday morning made me stop and take a picture of the motorway and the coast: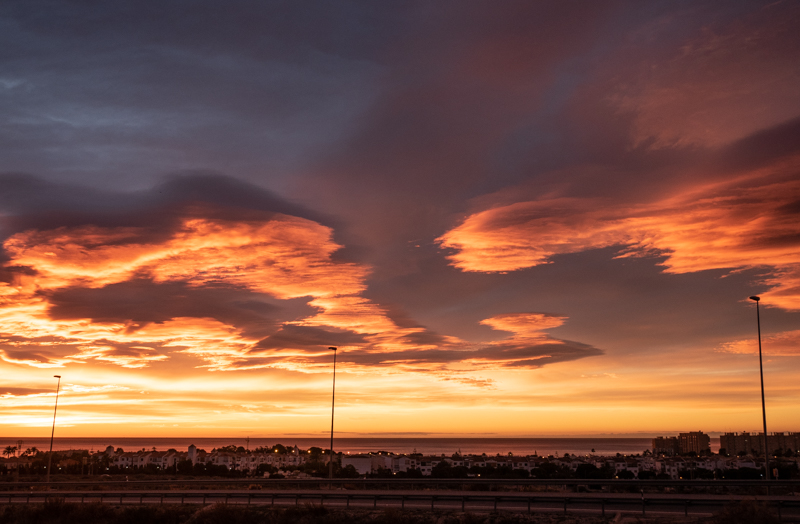 3_10
The leadership of our art club at the office (of which I am the treasurer) needed to meet to plan 2023 activities, so we went for a "working" lunch at Moments:

3_11
My Finnish colleague Kari: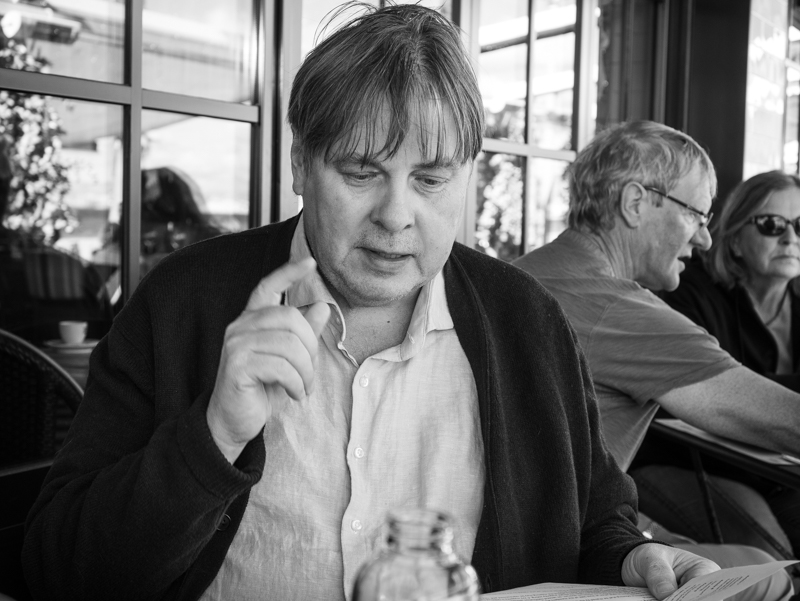 3_12
My Belgian colleague Christophe: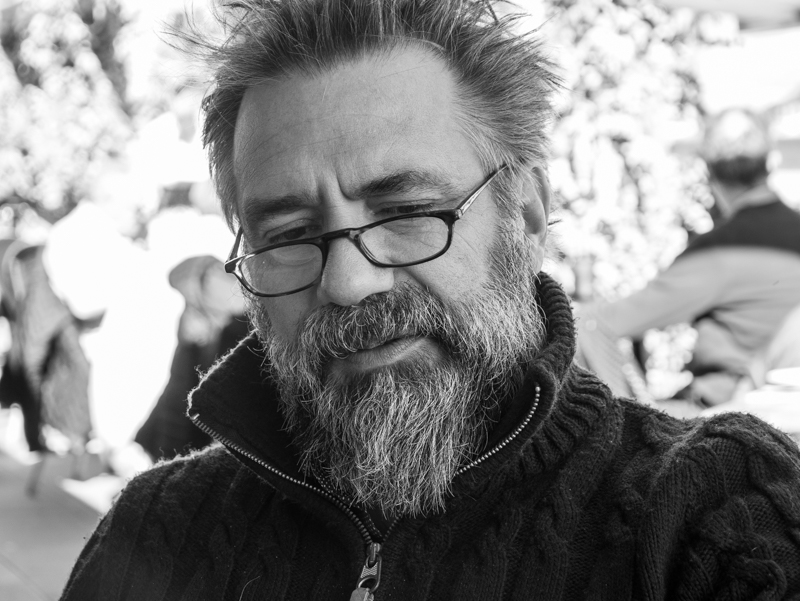 3_13
And my lovely Greek colleague Eri: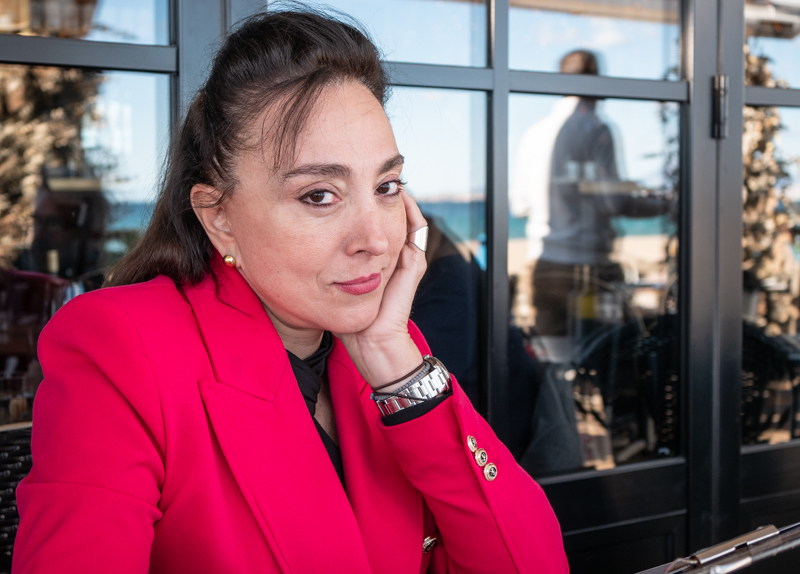 3_14
On Saturday morning we were out of bread, so I walked to the nearby bakery, but a bit too early, so I walked down to the beach for the sunrise. It was a cold winter morning by our standards, but the light was lovely. Even a boring apartment building on our street looked nice: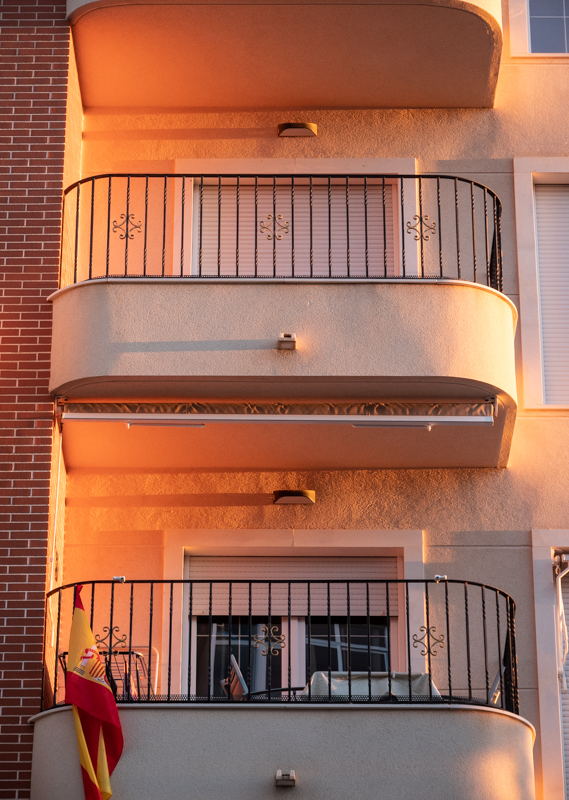 3_15
As did this wall: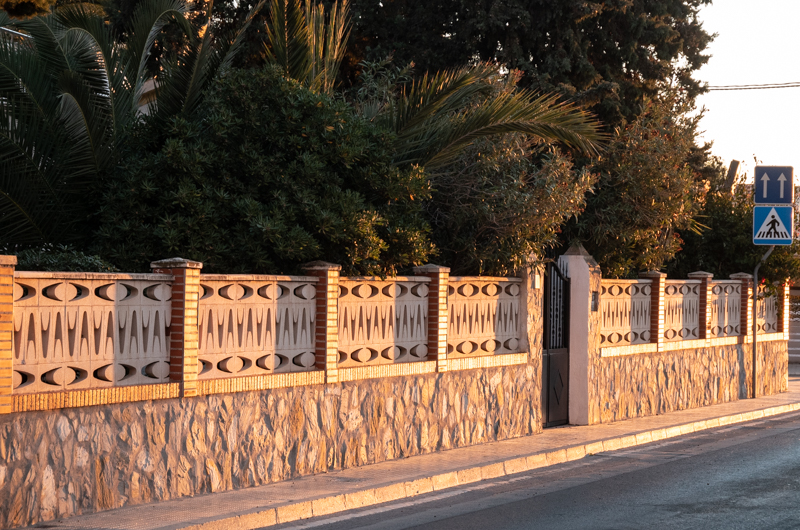 3_16
I have walked past this spot at least a hundred times since we moved to this neighbourhood in 2018, but only now did I notice this weathervane: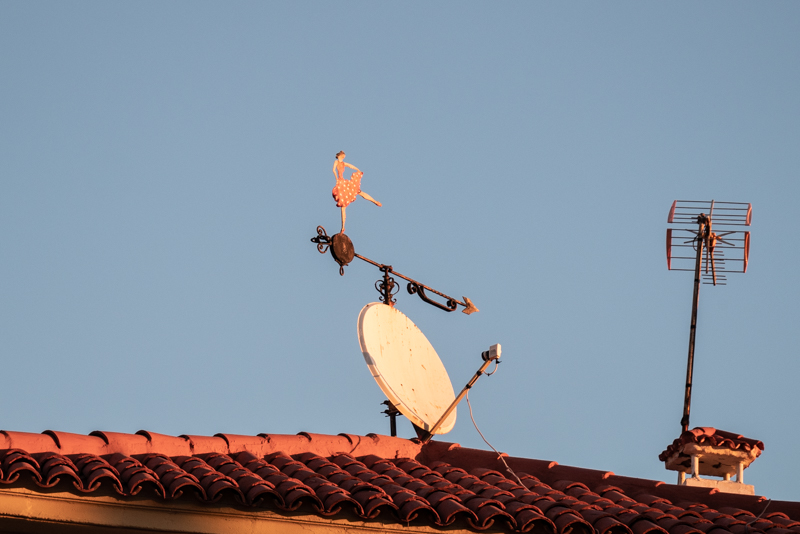 3_17
Cat tail in contre-jour: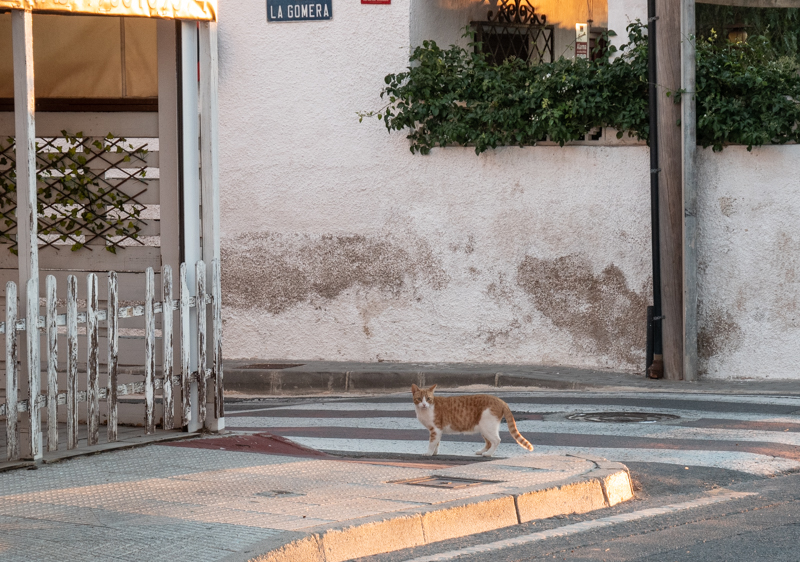 3_18
I arrived at the beach, 450 meters from my house. The light was truly lovely: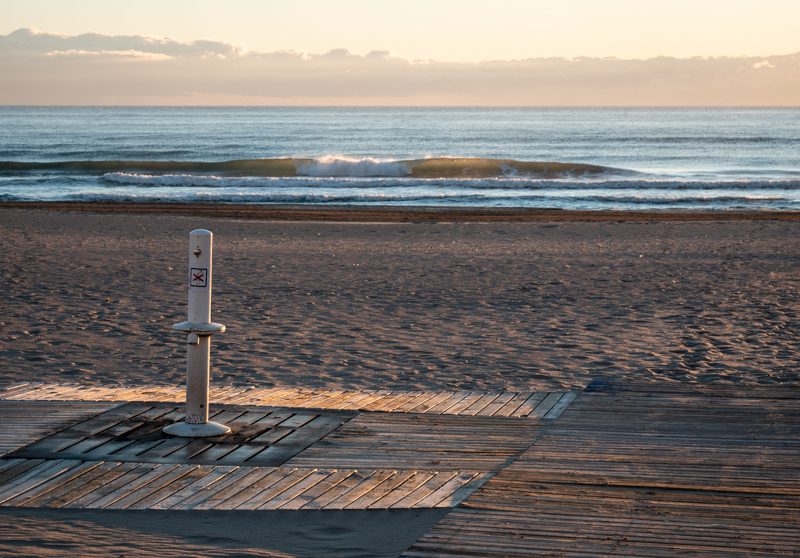 3_19

3_20
People and dogs: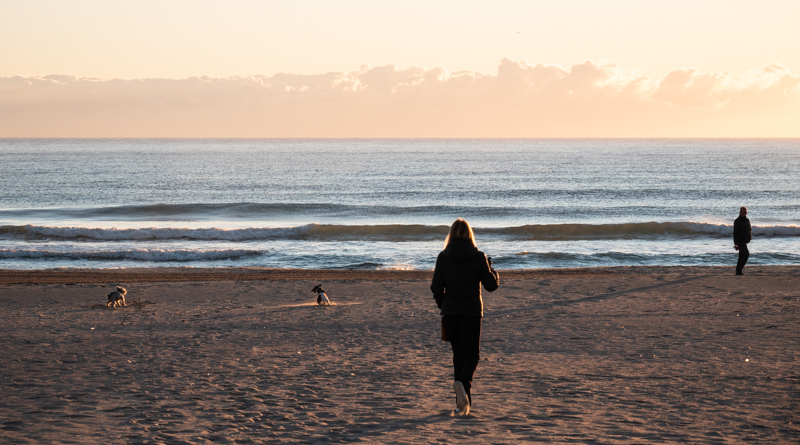 3_21

3_22
Later that morning, I went for my bike ride, stopping in Verdegás, where I was stalked by a predator: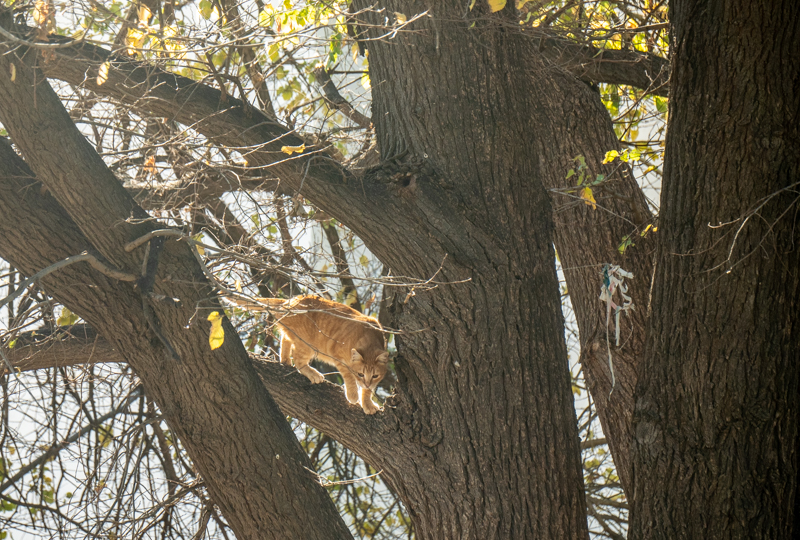 3_23