During week 6 the Netherlands finally got a bit of winter. It only lasted for a couple of days, but did provide me with the first few images for the week.
One sunny, frosty morning I stopped near a field north of Utrecht on my way to work. I like close-ups in such scenes, so I mounted the best macro lens there is, the Leica 100mm Apo Macro Elmarit, on my Canon digital SLR.
Main: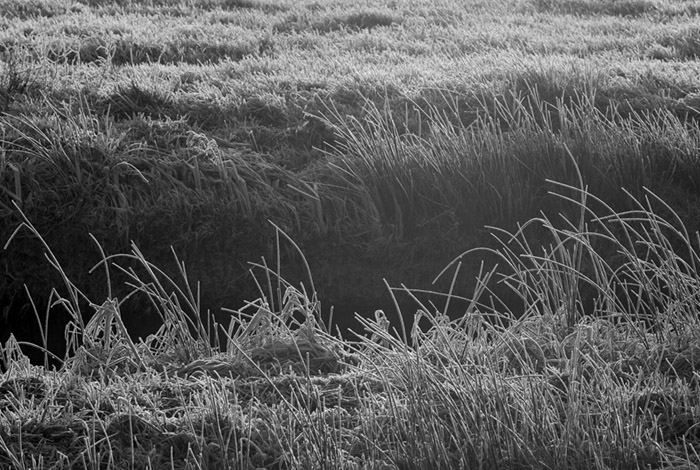 The alternates:
Alternate 1: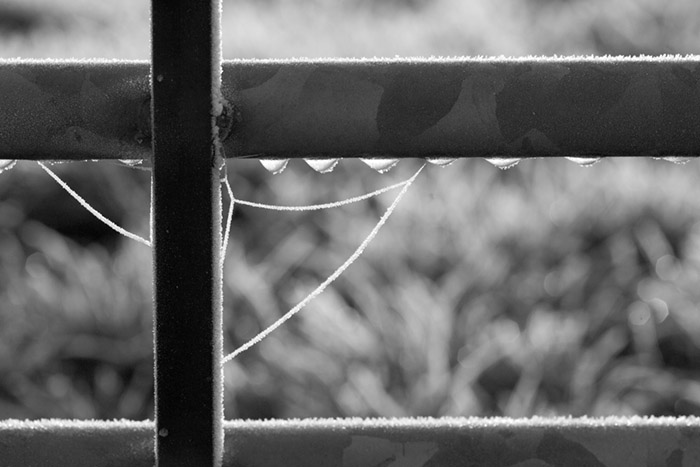 Alternate 2: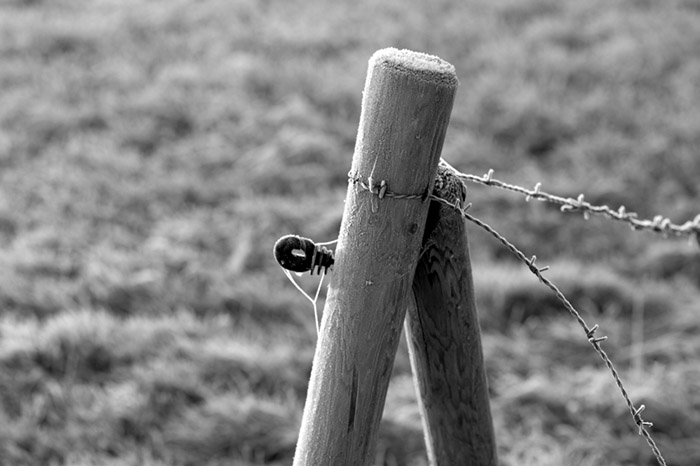 Alternate 3:
The roof of my car: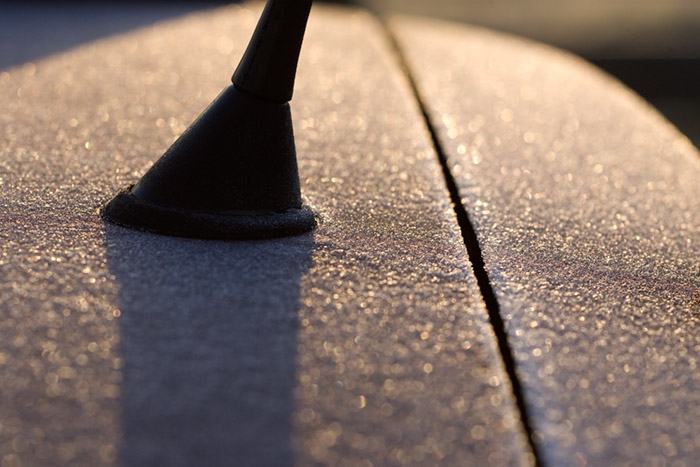 Alternate 4:
The following day we got snow for the first time this year: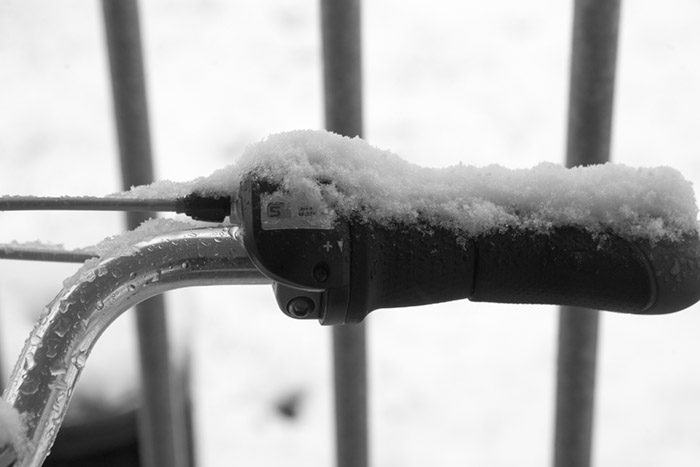 After this brief spell of winter, things returned to the usual rainy dreariness. But Saturday night we went to Amsterdam to go to a comedy club with some friends. Before meeting up with them, I stopped in the Cracked Kettle, a beer shop near the Singel. I had read about it in, of all places, a Boston Globe article posted on a mailing list by one of its members. I must have walked past this shop at least 50 times in the last 4 years without realising what a fantastic place it was. I entered, I looked, and I thought that I had died and gone to heaven. This is the greatest selection of beer I have ever seen, anywhere, with a heavy emphasis on Belgian brews, the best in the world. In the following image, note the beers on the counter–I am buying some Westvleteren, the Holy Grail of beer, brewed in a monastery in Belgium and sold only by appointment, straight from the source (the owner of the Cracked Kettle drives down there once a month to buy).
Alternate 5: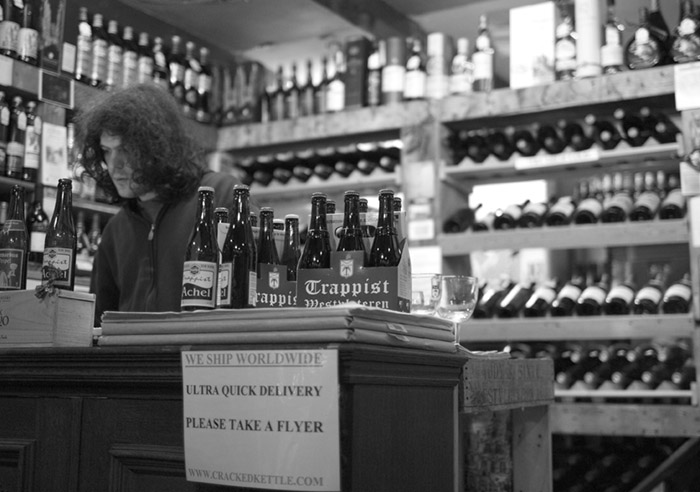 Alternate 6:
Part of the fantastic selection: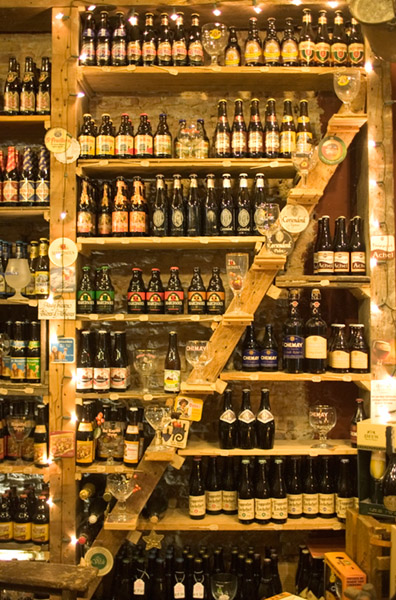 Alternate 7:
A closer look: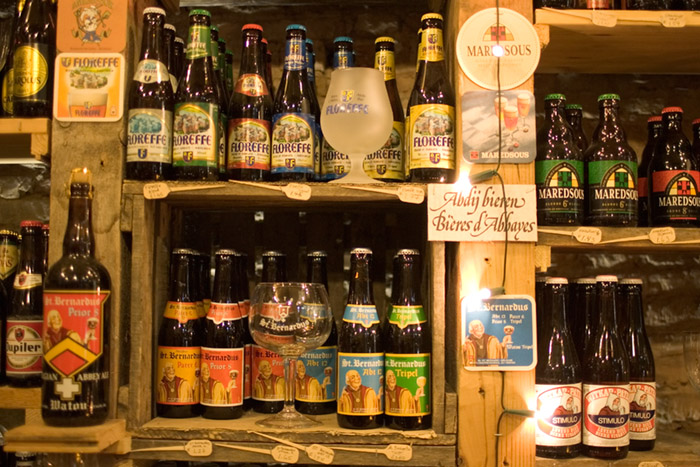 Alternate 8:
To make it even nicer and cosier, there is also the shop cat: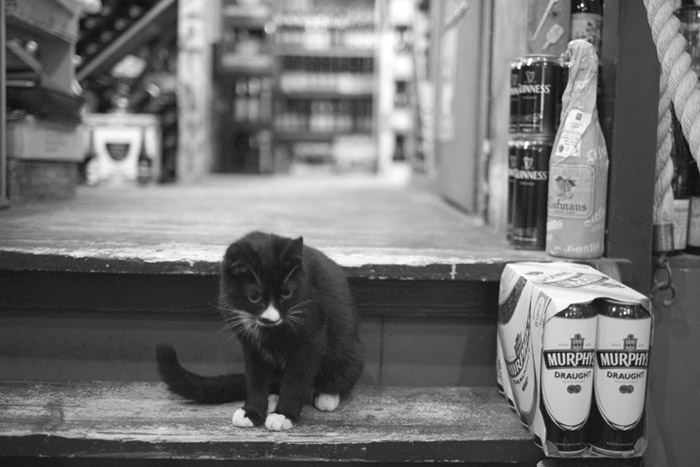 Later in the evening, we were on the Leidseplein, a popular nightspot in Amsterdam. These girls passing by caught my attention.
Alternate 9: