I was laid low with a stomach virus most of the week, but fortunately I more or less recovered for the weekend–good thing too, since I had to go to Valencia on Saturday, a trip which yielded most of this week's pictures.
26_1
But first a couple of cactus pictures. I have often written about the Miracle of the Cactus, most recently here. What is special this time is that a week after the double flowers wilted, a third flower suddenly appeared: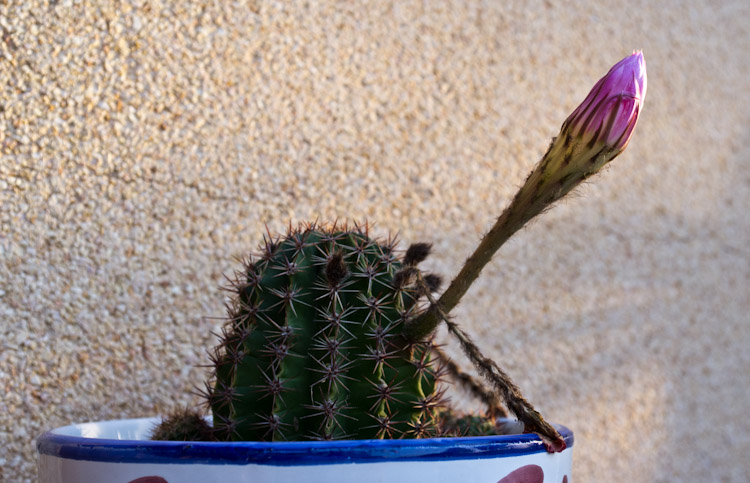 26_2
The next day, the flower was fully open: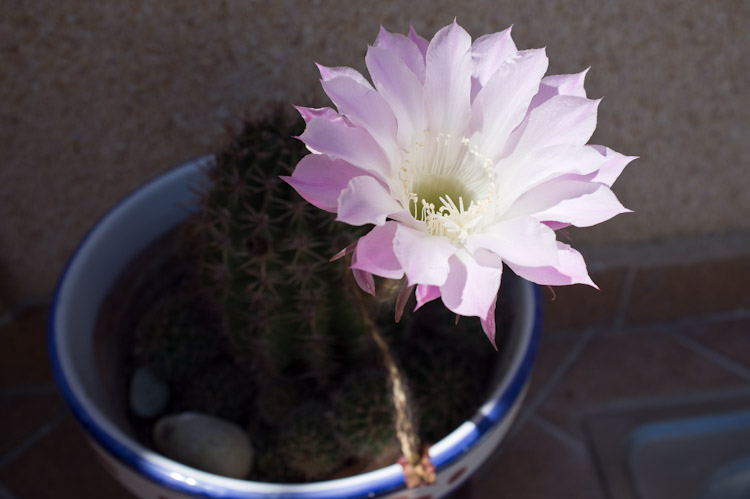 26_3
It is really hot in Alicante right now. All creatures look for shade or A/C: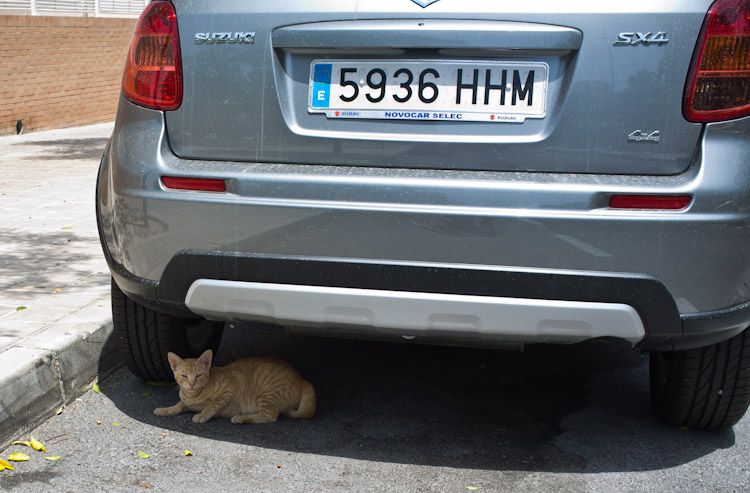 The rest of the pictures are from Saturday in Valencia.
26_4
With dry weather, strong wind, and temperatures around 40C, it is not surprising that forest fires are raging between Benidorm and Valencia. The wind is coming from inland, and so the smoke drifts onto the coast. This is early Saturday morning: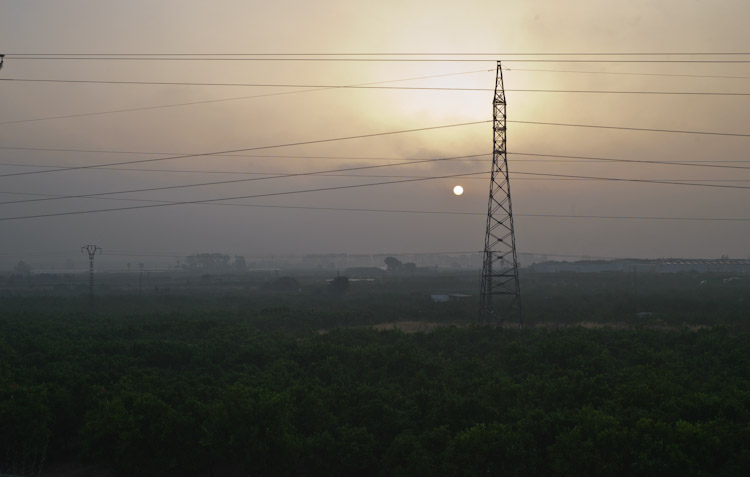 26_5
I walked around Valencia's waterfront around 9 a.m. It is evident that this area is a popular spot for Friday night bottelóns: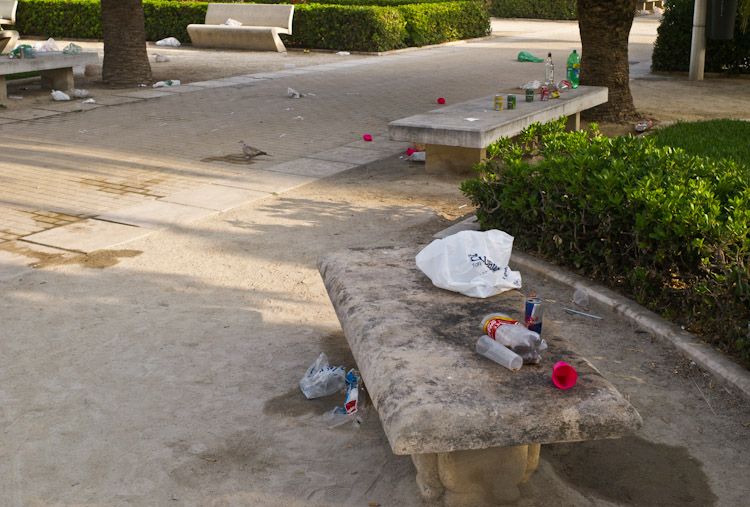 26_6
Massive beach cleanup: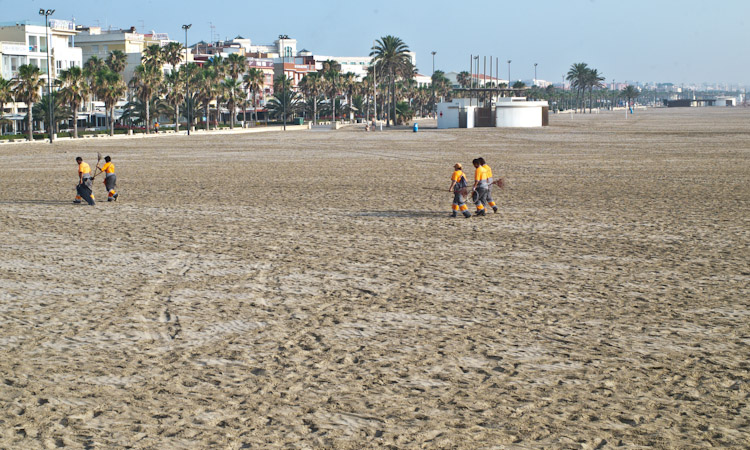 26_7
Flag and jogger: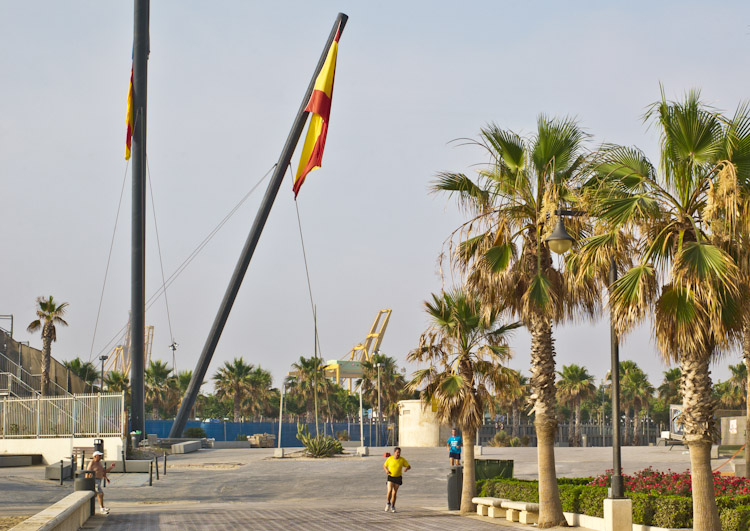 26_8
Sleeper. It is hard to tell whether the guy is homeless or just "tired"; probably the former:

26_9
Elderly woman on the way to the beach: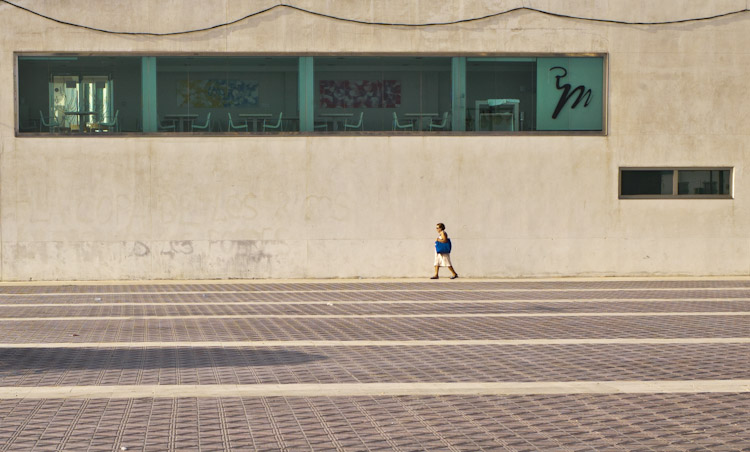 26_10
Then I went to the centre of town. While having breakfast in a café near city hall, I was visited by a very aggressive pigeon: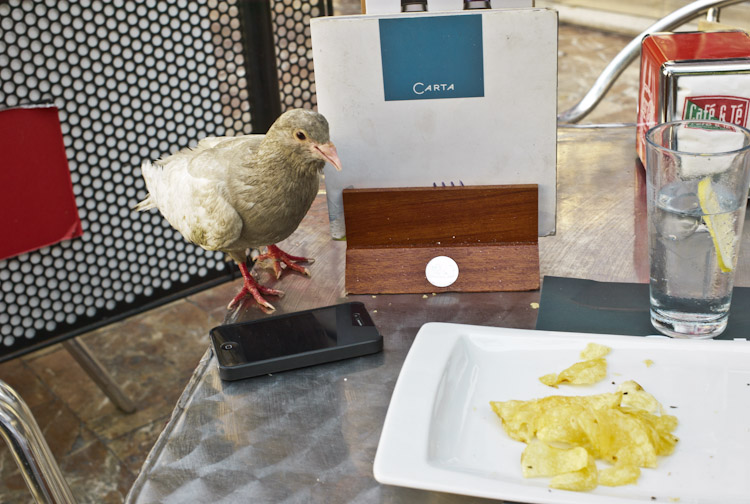 26_11
Waiting and chatting:

26_12
"No motorcycle parking":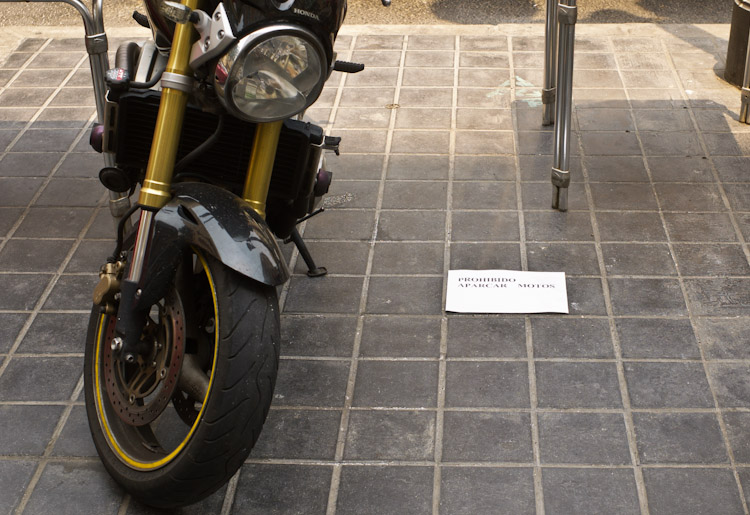 26_13
Watch the birdie–a photographer in the barrio: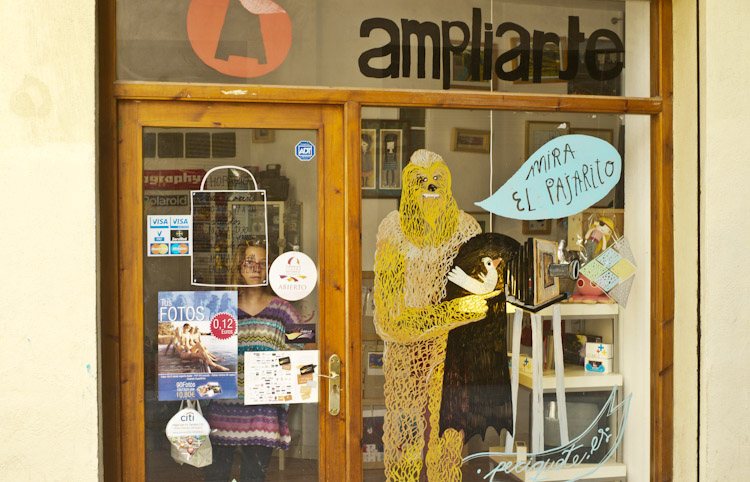 26_14
Picking avocados in the Mercado: